How many regions does Italy have? This is probably one of the base topics of Italy Best since to know more about Italy, you should know about the 20 regions of Italy. Why is it important to know Italian regions and capitals? Or why is it important that you know the northern Italy regions as well as southern Italy regions? The answer is simple! Italy for hundreds of years was divided into city-states. These city-states developed their own culture, different dialects, a different way of living. And these differences even today are very visible between the regions, even between provinces. It's important to know what region of Italy is Venice in, or Rome, or Florence because the traditions, food, language, and cultural behavior are diverse all around the country. This is what makes Italy so interesting for all types of visitors because there's something for everyone.
Map of Italy Regions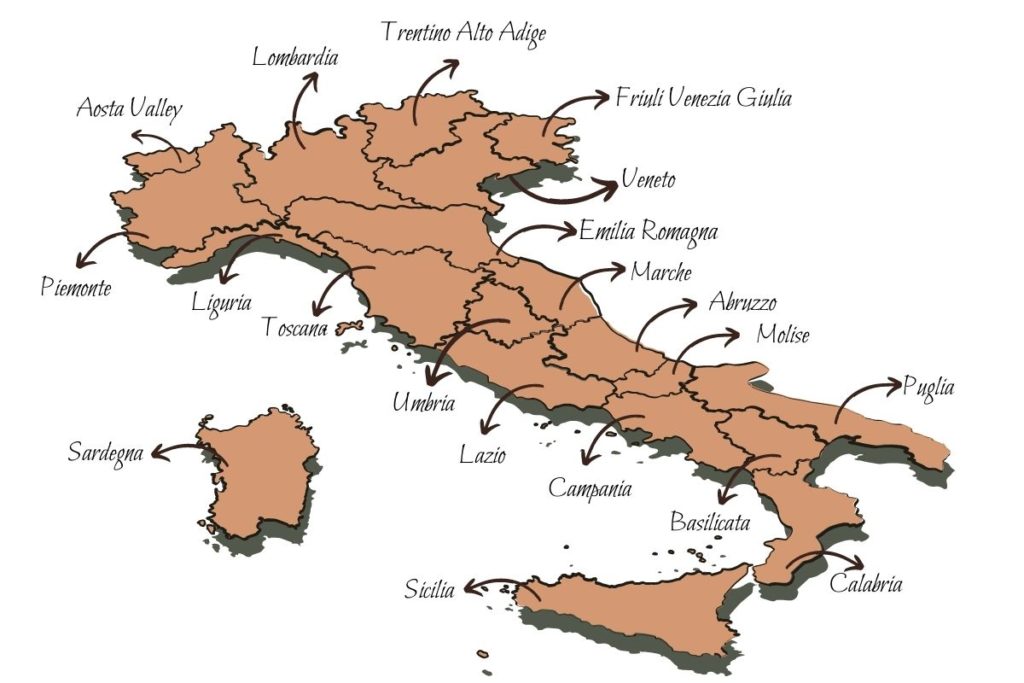 If you were looking for map of Italy regions, we created a cute one above for you to see easily all the regions of Italy. You will find out in this post what region of Italy is Rome in, so when you hear about anything cultural in the Lazio region Italy, you will know that you could easily visit from Rome for instance.
We already mentioned how many regions are there in Italy, so we are now going to walk you through them one by one. We will speak about anything significant for each of the regions, along with places to visit, or regional food.
You'll see how many great things are in Liguria or the Tuscany region of Italy, or even the unknown ones like Molise or Abruzzo. We didn't create a map of Italy with cities and regions, but below you're going to have a quick list of each of the regions in Italy and their capitals.
Italian regions and capitals
1. Abruzzo – L'Aquila
2. Aosta Valley – Aosta
3. Basilicata – Potenza
4. Calabria – Reggio Calabria
5. Campania – Napoli
6. Emilia Romagna – Bologna
7. Friuli Venezia Giulia – Trieste
8. Lazio – Roma
9. Liguria – Genova
10 .Lombardia – Milano
11. Marche – Ancona
12. Molise – Campobasso
13. Piemonte – Torino
14. Puglia – Bari
15. Sardegna – Cagliari
16. Sicilia – Palermo
17. Trentino Alto Adige – Trento
18. Toscana – Firenze
19. Umbria – Perugia
20. Veneto – Venezia
20 Regions of Italy
Now it's time to go through each region in Italy. You can always scroll up to the map to check where it is located exactly. We are going to share with you some great things to do in specific Italian regions, what to visit when to visit, and also we're going to share some cultural insights for each. Let's dig in!
1. Abruzzo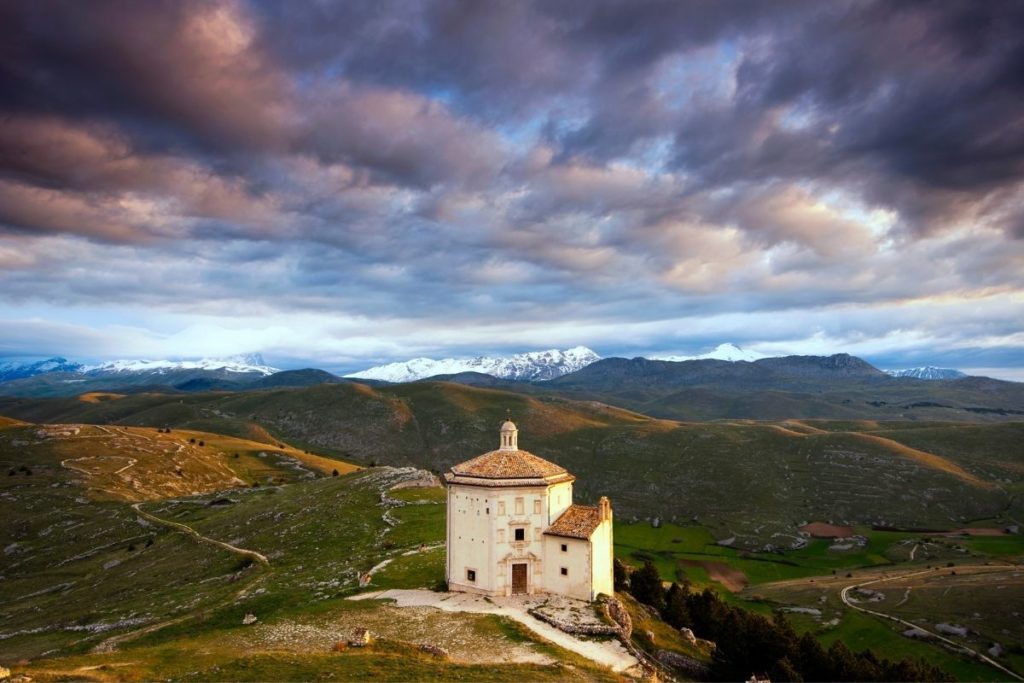 The first on the list of 20 regions of Italy is the Abruzzo region Italy. Abruzzo is a region in central Italy with the capital being L'Aquila. While we have it as first on our list, Abruzzo is not as popular as some other regions on the list, while it does have some incredible places one can explore.
While the region itself is fairly large, Abruzzo has a population of only 1.3 million people and it's divided into four provinces. These are L'Aquila, Pescara, Chieti and Teramo. Abruzzo is located between Marche, Molise, and Lazio regions, while on the eastern border is the Adriatic Sea.
Tourism in Abruzzo is firstly laying on Italians, but it's also frequently visited by Europeans. It didn't yet become as popular among visitors, but this is slowly changing. Most of the region is occupied by mountains like the famous Gran Sasso d'Italia. Also, more than half of the region is protected through national parks and 38 nature reserves.
Because of this, Abruzzo was accredited as the greenest region in Europe. You could see some rare animal species in these national parks, such as the Marsican brown bear, the Apennine wolf, golden eagles, and more. All in all, Abruzzo is a perfect destination for everyone who loves mountain destinations and outdoor travel. It's definitely a place that offers a lot.
2. Aosta Valley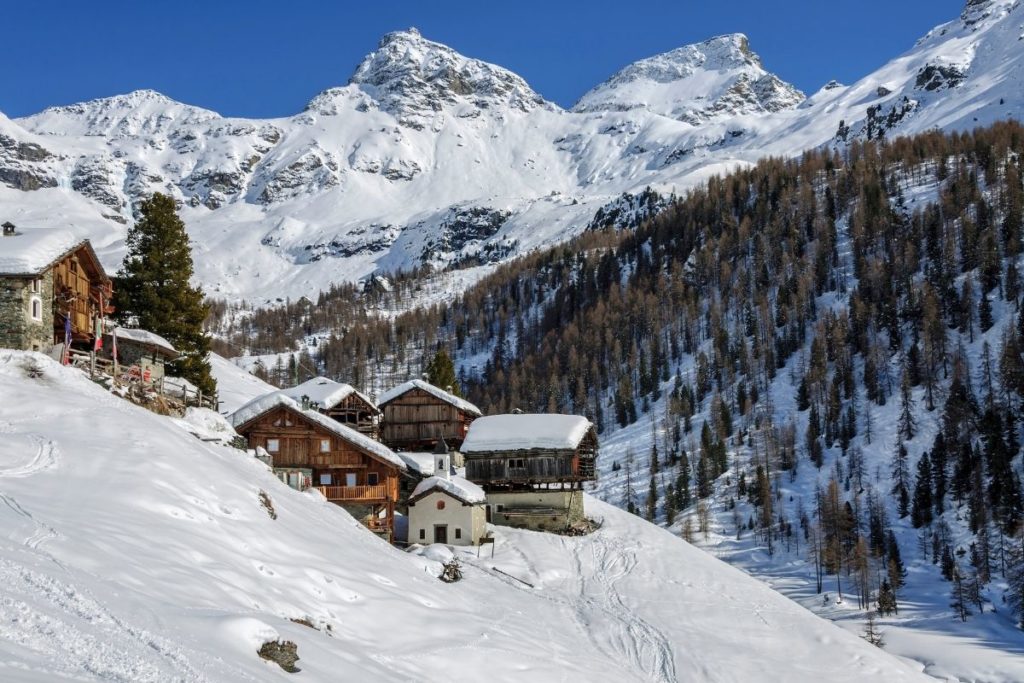 One of the most picturesque northern Italy regions is the Aosta Valley (Valle d'Aosta) which is one of the autonomous regions of Italy. The capital city of the region is Aosta, and it's a beautiful mountainous region that's really recommended for everyone seeking to find mountain escapes, castles, great hikes, and stunning views.
Valle d'Aosta is bordering the region of Piemonte on the south and east, while on the west it borders France and Switzerland up north. Also, the region of one of the autonomous regions in Italy, while its population is one of the smallest, with 128.000 inhabitants.
The two official languages in Valle d'Aosta are Italian and French while their dialect is a Franco-Provencal one. Now, when it comes to things to do, mother nature in the valley created plenty of stunning places to explore. You can also visit castles like the Savoya Castle, go skiing, do spa days, or go on a bike ride in the mountains among many other exciting activities.
3. Basilicata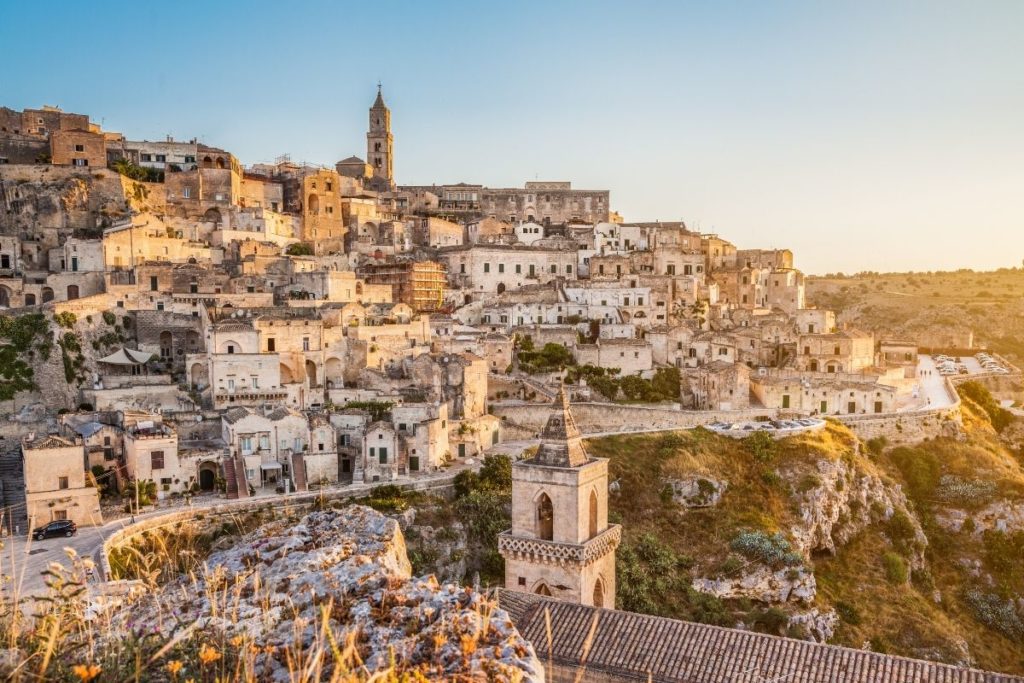 If you want to find one of the 20 regions of Italy that started to become more and more popular only in the past 5 years, well that's Basilicata. Basilicata is one of those southern Italy regions that really deserve attention. The capital city is Potenza and the region is divided into the region of Potenza and Matera.
Indeed, Matera, the town itself is the main reason why Basilicata welcomes more and more visitors, which could actually help as it's one of the 3 poorest region in Italy. The population of the region is around 600.000 and what's interesting is, that it's one of the rockiest regions in Italy. This makes living and modernizing a bit challenging. There are also some stunning abandoned places in the region!
The Sassi of Matera, the stunning view over the UNESCO Heritage Site is one of the reasons why each of us added Matera to our bucket list. It's a place that proves over and over again that it's not luxury and money that defines beauty. So, if you're looking for really authentic and breathtaking destinations in Italy, make sure the Basilicata region is on your list!
4. Calabria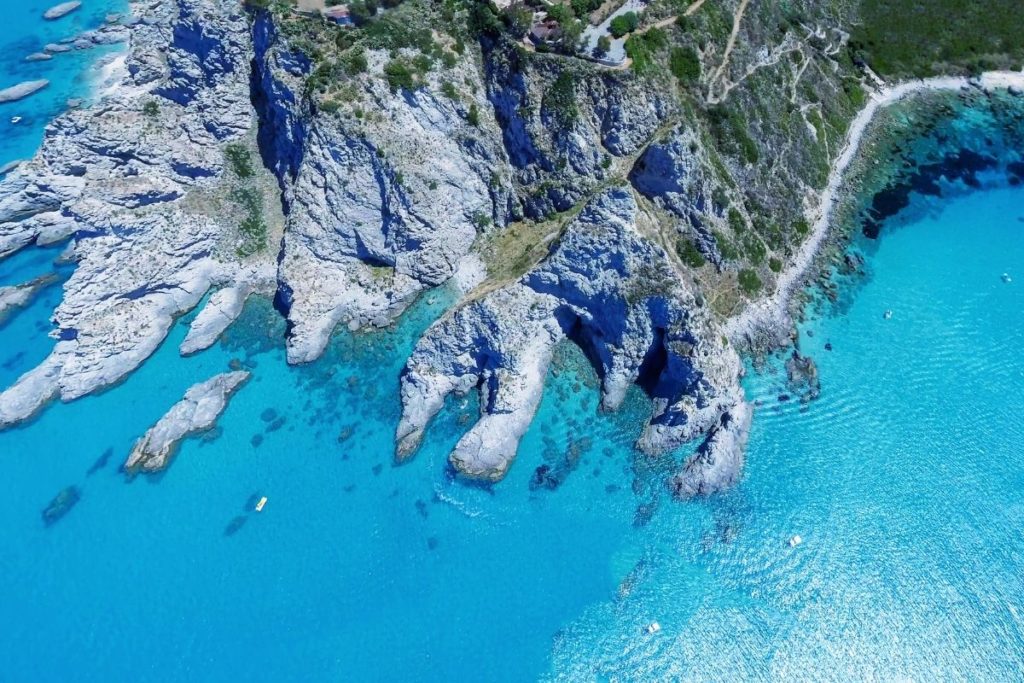 One of those Italian regions and capitals that didn't get enough attention until now is Calabria, and its capital, Catanzaro. Calabria is one of the southern Italy regions that also has an incredibly beautiful coast with crystal clear water and some really picturesque Italian beaches.
While Catanzaro is the regional capital, Reggio Calabria has the biggest population. Now, aside from the beautiful seaside and beautiful towns like Tropea, you can also find in Calabria the largest national park in the country. Pollino National Park is also among the 50 largest national parks in the world.
The region is mostly bordered by the sea, while south of Calabria is Sicily, to the north borders with Basilicata. Another interesting fact about Calabria is that this region has proof of one of the oldest records of human presence in Italy, and it's also one of those regions in Italy that has a really long history.
5. Campania
Campania is one of the most beautiful of the 20 regions of Italy, and it's also one of the most visited southern Italy regions. If you've ended up on this post because you wanted to know what region is Naples Italy in, well you'll get your answer now! Naples (Napoli) is in the Campania region Italy's one of the most popular holiday destinations.
Campania also includes Capri and the Phlegraean Islands, on side of its territory on the peninsula. The region was a population of almost 6 million citizens. This is making Campania the 3rd most populous region in Italy. Based on their GDP, Campania is one of the cheapest regions in Italy, while it's the 7th most productive region in the country.
Now, Campania is home to 10 UNESCO sites of the total 58 UNESCO sites Italy has. These sites include Herculaneum and Pompeii, the marvelous Royal Palace of Caserta, Naples's historic center, the magical Amalfi Coast, and the famous Mount Vesuvius, the volcano that destroyed Pompeii.
Campania has many things to offer besides the UNESCO sites! There are stunning beaches, coastal towns like Sorrento, beautiful islands like Capri and Ischia, and ancient Roman memories, like the remaining arena in Capua. If you visit Napoli, you'll have plenty of places to plan day trips from Naples. If you're looking to visit some beautiful summer destinations, make sure you check places to stay in Capri, Sorrento, and Positano!
6. Emilia Romagna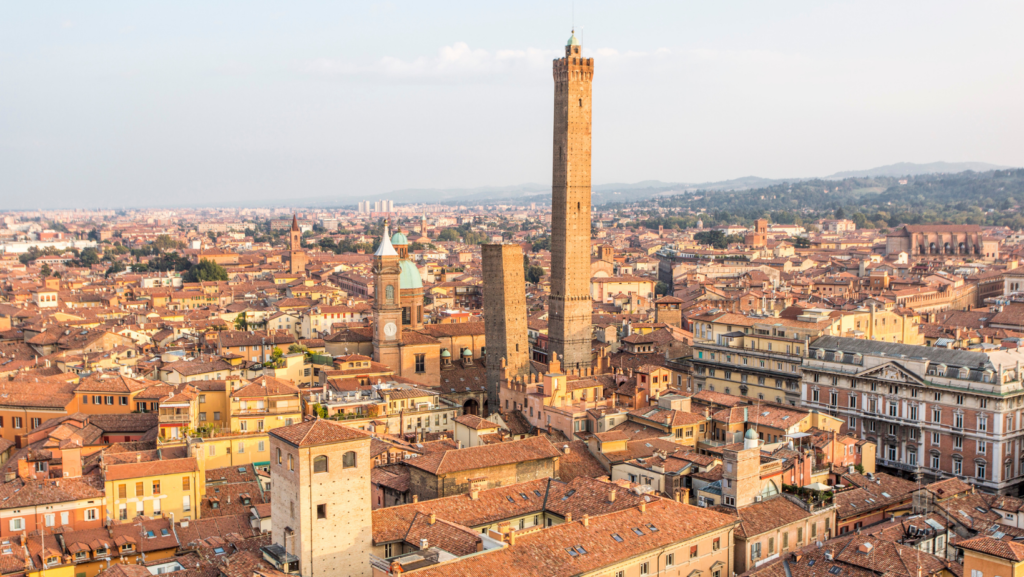 If you have a look at the map of Italy regions and their locations, Emilia Romagna is the region that's basically a border between the northern Italy regions and the southern ones. On one side the border over most of the region is the Po River, while on the other side, it's mostly the Apennines.
Now, Emilia Romagna is one of the wealthiest and most developed regions in Europe, while it's the 3rd in Italy when we consider the GDP. The capital city, Bologna has the highest quality of life indices in Italy, and the region is home to hundreds of factories, businesses, and some of the biggest Italian brands.
What you should know about Emilia Romagna
One of the most interesting facts about Emilia Romagna is that it's basically like a valley between the line of the rivers and the mountains. This is one of the reasons why the provinces of Emilia Romagna come one after the other. If we start from the North-West side the list starts with Piacenza, followed by Parma, Reggio Emilia, Modena, and Bologna.
From here, it spread a little bit having on the northern side Ferrara and Ravenna. Ravenna is also by the coast like Rimini and Forli-Cesena. One of the biggest reasons to visit Emilia Romagna is the food. If you think of the Parmigiano Reggiano and Grana Padano, which are two of the most famous cheese types in Italy, or the Prosciutto di Parma, chocolate brands, and coffee brands like the Musetti.
The region is also home to some of the greatest Italian car brands like Ferrari, Maserati, Pagani, Ducati, and Lamborghini. Each province and each province center is packed with cultural, foodie, fun, and sports things to do. Emilia Romagna is a great Italian destination for whichever season!
7. Friuli Venezia Giulia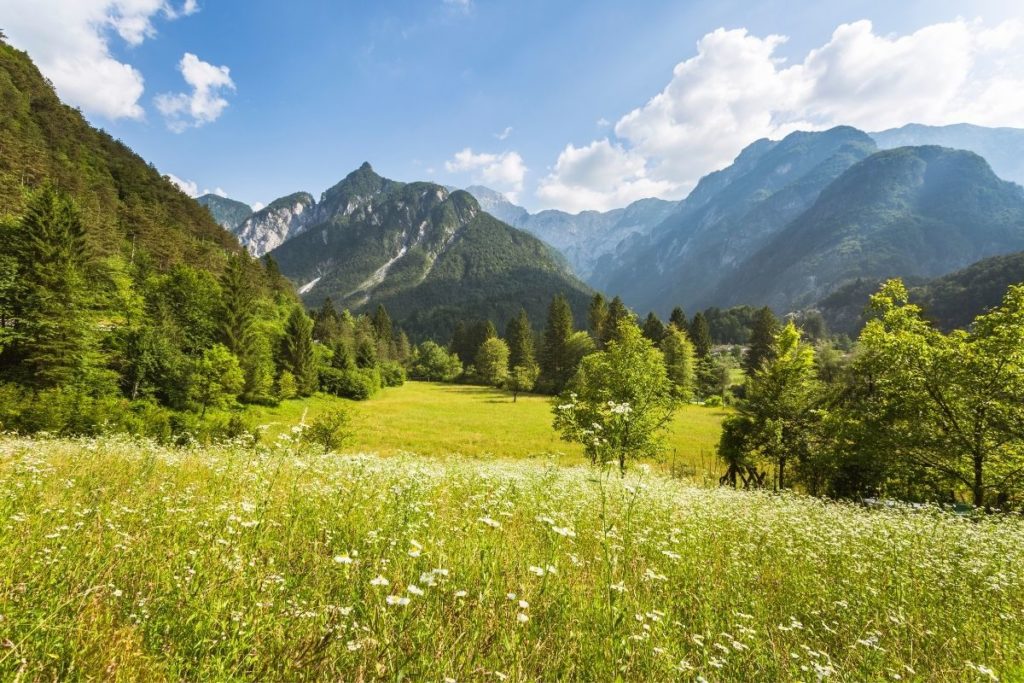 When we are in search of beautiful lands and landscapes, Friuli-Venezia Giulia is definitely a highlight. Now, Friuli Venezia Giulia is one of the 5 autonomous regions which have a special status, and it's also one of the northern Italy regions. The capital city of Friuli Venezia Giulia is Trieste, which is one of the most multicultural cities of Italy.
Now, the region is bordered by the Adriatic sea, Slovenia, and the Veneto region of Italy. Also, there are three languages spoken in this region with very strong German and Slovene influence. Now, Friuli occupies a very important place in history. Friuli Venezia Giulia has a natural opening to the sea for central European countries and it's been one of the major transport routes between the west and east of southern Europe.
While speaking of german and Slovene influence, just to make it clear, Trieste belongs to the Habsburg Monarchy, then the Austro-Hungarian Empire from the 14th to the 20th century. While Friuli Venezia Giulia is packed with cultural and historical places, it also has stunning mountain views, ski resorts, and also great beaches on the Adriatic sea. Oh, Friuli is also appreciated for its great wine!
8. Lazio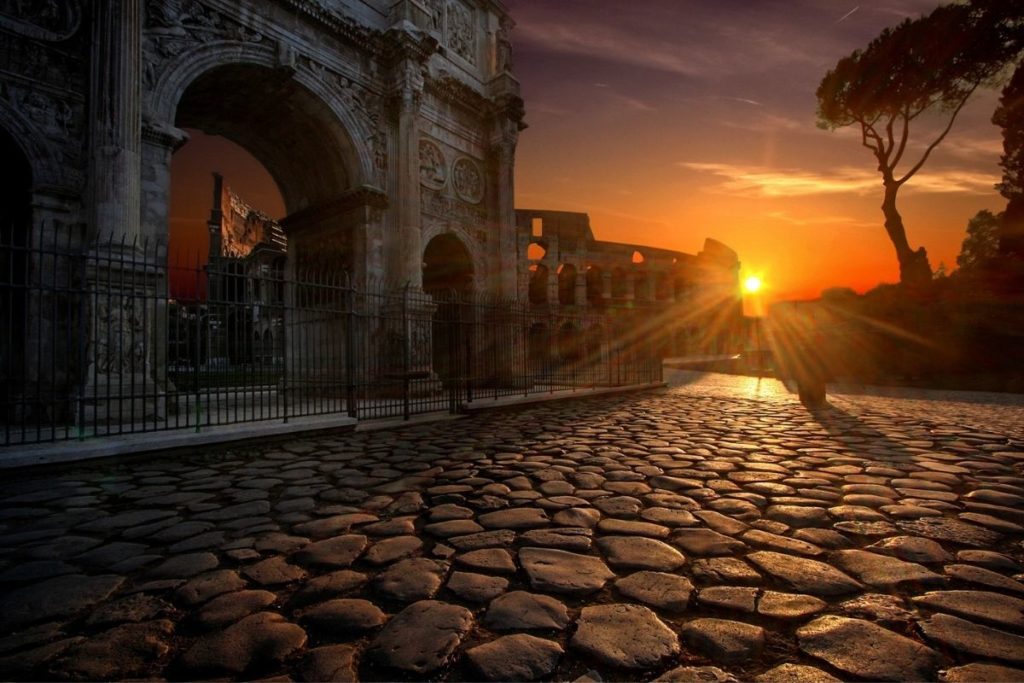 Probably the most important of the 20 regions of Italy is the Lazio region Italy. The ancient region of central Italy is where the Roman Empire started, and its history goes back over 2000 years. If you're asking what region of Italy is Rome in, remember Lazio!
Lazio is the second most populous region in Italy, just ahead of Naples, and it's also only the second when it comes to the regional economy since even if Rome is the Italian capital, Milan and Lombardy are the real deal when it comes to business and economy.
Besides Rome, the capital city of Lazio, you could also find beautiful beaches around Rome with sandy beaches as well. There are plenty of places to plan day trips from Rome to, like hiking in the Preappenines and visiting lakes like Bracciano, Bolsena, or Vico.
You can also see some beautiful towns like Viterbo, and the area of Castelli Romani, visiting castles and exploring beautiful hilltop towns. There are many vineyards to see, and when it comes to villas, history, gardens, and ancient remains, the region of Lazio is basically an expansion of the museum we know as Rome. You can also try some regional and Roman dishes such as the Cacio e Pepe or the Carbonara, or visit some of the oldest monasteries in the country.
9. Liguria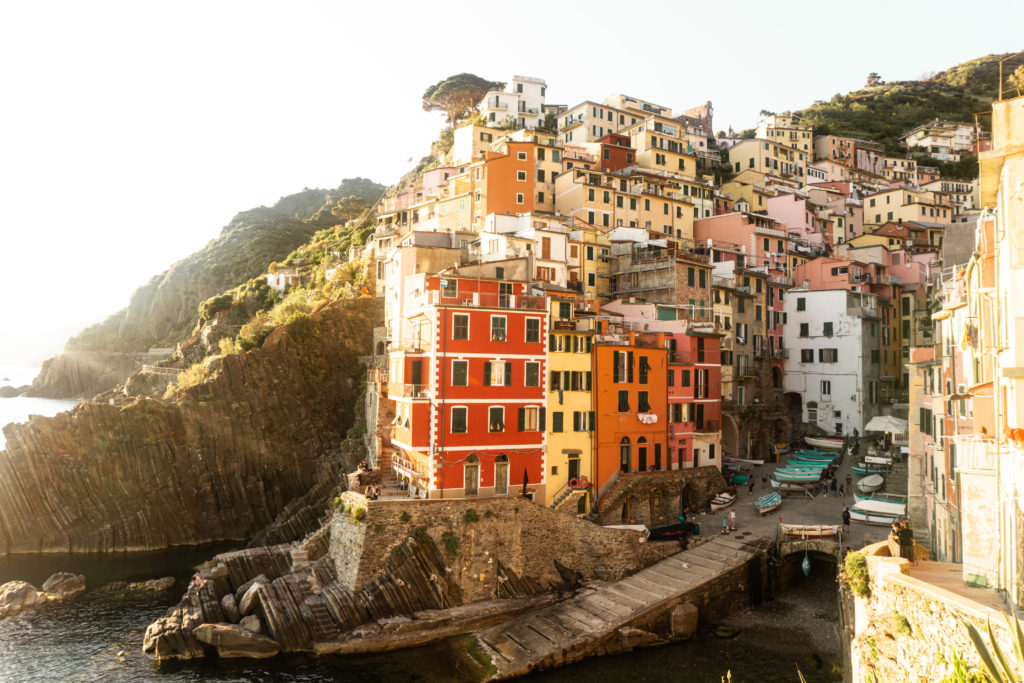 If you're looking for the most popular Italian regions and capitals, Liguria, and its capital city, Genoa is among the top ones. Liguria is one of the northern Italy regions that is really popular for its stunning coastal towns and beautiful landscapes.
The region is crossed by the Apennines and the Alps too, laying along the north-western coast of Italy and the so-called Italian Riviera. Liguria is bordered by the regions of Tuscany, Emilia Romagna, and Piemonte, while also with France. Now, Liguria is a really popular travel destination with plenty of places to visit.
If you're wondering what are the most beautiful places to visit in Liguria, think about a few gems like Cinque Terre, Sanremo, and Porto Venere. And don't forget the diamond, Portofino, among many others. If you're in Liguria, you must eat focaccia and try the delicious Pesto Genovese!
10. Lombardia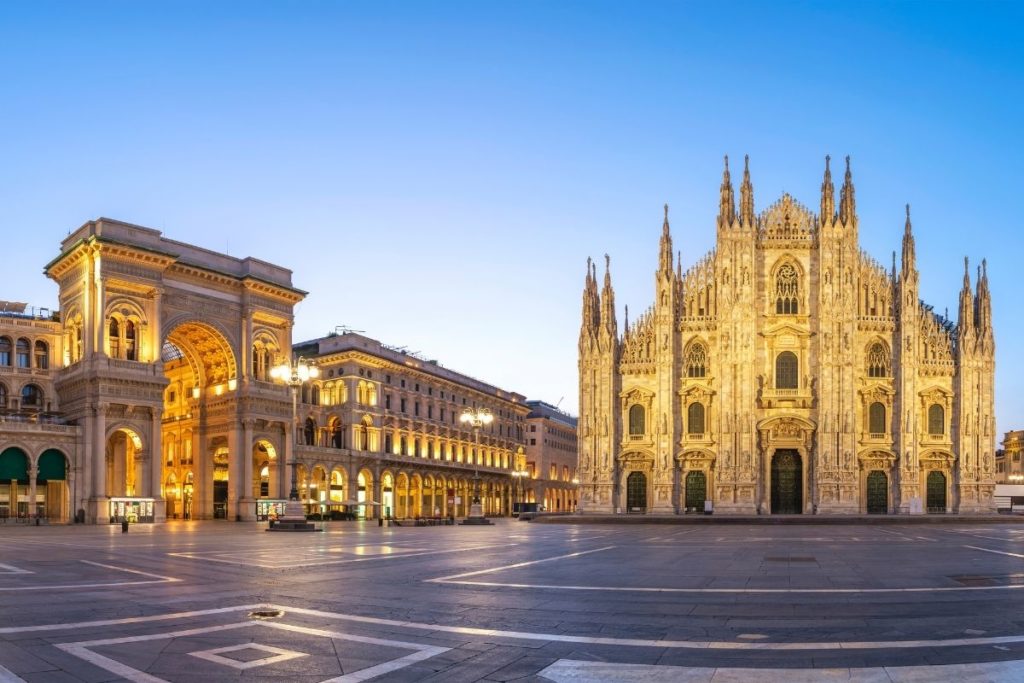 As we already mentioned, Lombardy is one of the northern Italy regions that has the most attention. Lombardy region Italy's capital is Milan, which is the center of many things that make Italy famous. The region in Italian is called Lombardia, and that's how you can find it on the map of Italy regions.
Lombardy has the largest population in Italy, which tops at 10 million citizens. Also, the region is forming a fifth of the country's GDP, which makes it not just the most populous but also the most productive and richest region in Italy. Also, for the same criteria, it's within the top regions in the whole of Europe.
A few highlights of the Lombardy region
When it comes to culture, you must know that Lombardia has the highest number of UNESCO world heritage sites in the country. Some of these are the Piazza del Foro and the Santa Giulia Museum in Brescia, the Last Supper fresco in Milan, and the cities of Mantua and Sabbioneta.
There are dozens of things to visit in Lombardy, so if you're visiting the capital and you're planning then day trips from Milan, you can think about the beautiful Lake Garda, Lake Iseo, Lake Como, and Lake Maggiore, as well as destinations in the Italian Alps, Bergamo, and much more! We also covered some hotels at Lake Como, and also Lake Garda hotels for you!
When it comes to food in Lombardy, you must make sure to try the Cotoletta Milanese, Trippa Milanese, the famous Panettone (especially during Christmas time) within many others. Also, don't miss the famous local liquors, and drinks made of Campari. Then, of course, there's fashion and luxury everywhere!
11. Marche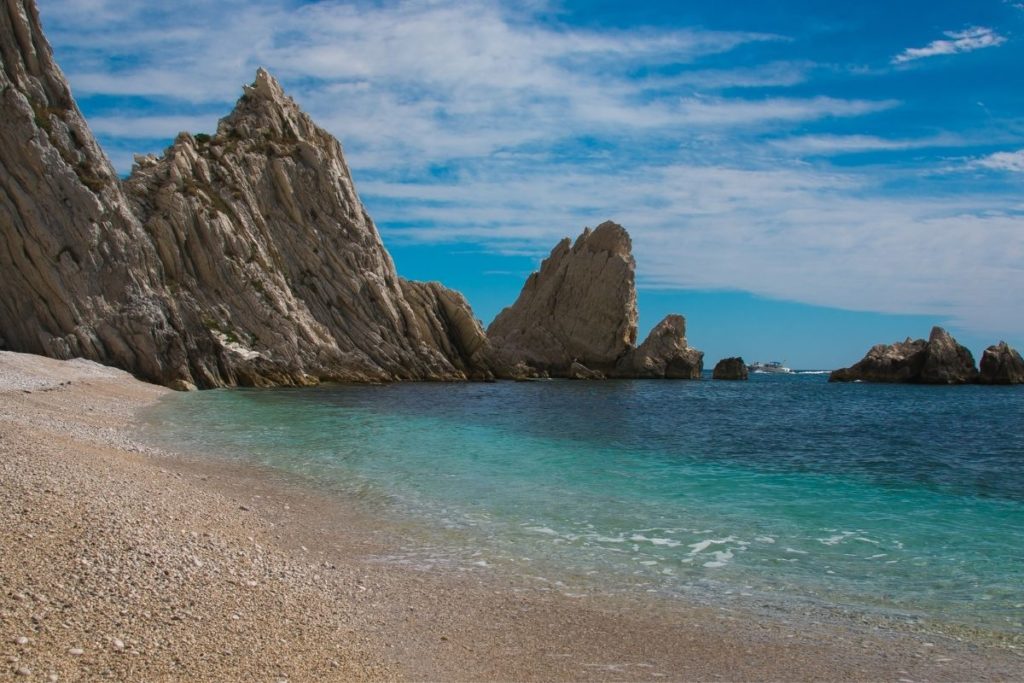 Marche is one of the underrated, yet one of the most beautiful 20 regions of Italy. The lands, the mountains, and the gorgeous coast and beaches are so beautiful, it's a shame we don't speak about this region more.
While we have a look at a few highlights of the Marche region Italy, we should start with the capital city of this region in central Italy. Ancona is the regional capital and it's one of the reasons to visit actually the region. Marche is bordered by Emilia Romagna, San Marino, Umbria, Abruzzo, Lazio, and also Tuscany on the land, while the Adriatic sea is on its eastern side.
The whole region is very hilly, and this is one of the main reasons that it's not so visited. Traveling can be challenging in some places. However, there are some amazing places to see in the Marche region, such as Urbino, the birthplace of the major Renaissance artist, Raphael.
12. Molise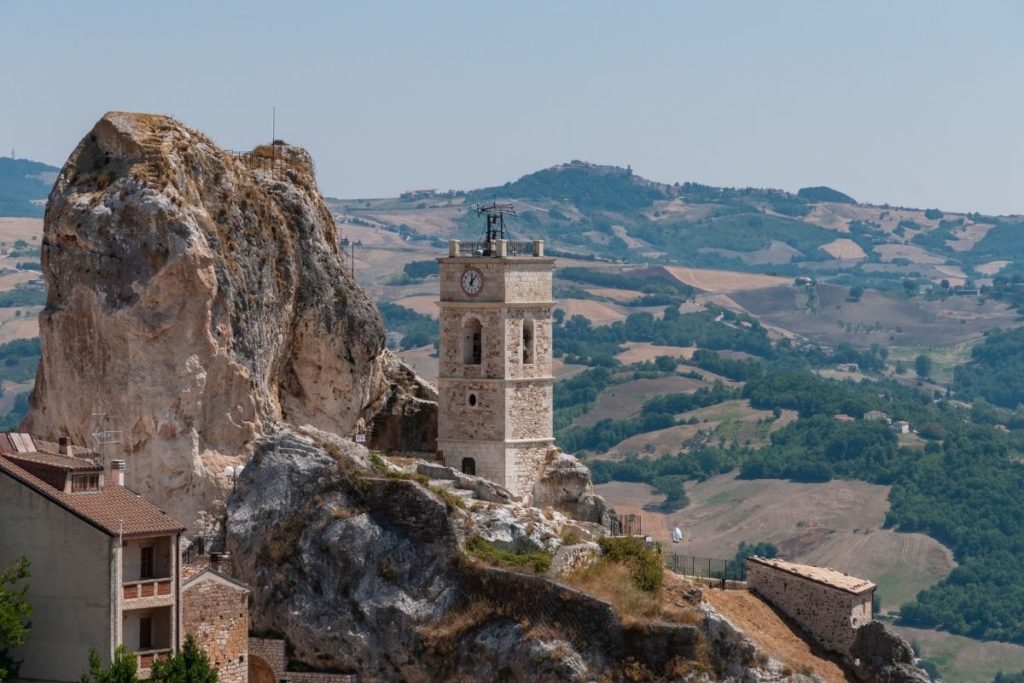 Another region in central Italy is Molise. When it comes to the Italy Molise region, most people didn't even hear about it. And indeed, it's probably the most authentic, less visited, and less famous region in the country. Even we, who live in Italy tend to forget that it exists.
And don't get me wrong, there's no problem with this region, quite the contrary, it's actually really beautiful with stunning landscapes. The population is the second-lowest in Italy after the Valle d'Aosta with just over 300.000 inhabitants.
Molise is divided into two provinces, Campobasso and Iserina. The city of Campobasso is also the capital city of Molise. If you decide to explore Molise, places like Termoli which is a gem on the seaside, or Campomarino. Also, you could go skiing at the foot of Monte Miletto to Campitello Matese. Even if tourism didn't take over the region yet, there are some beautiful gems to explore.
13. Piemonte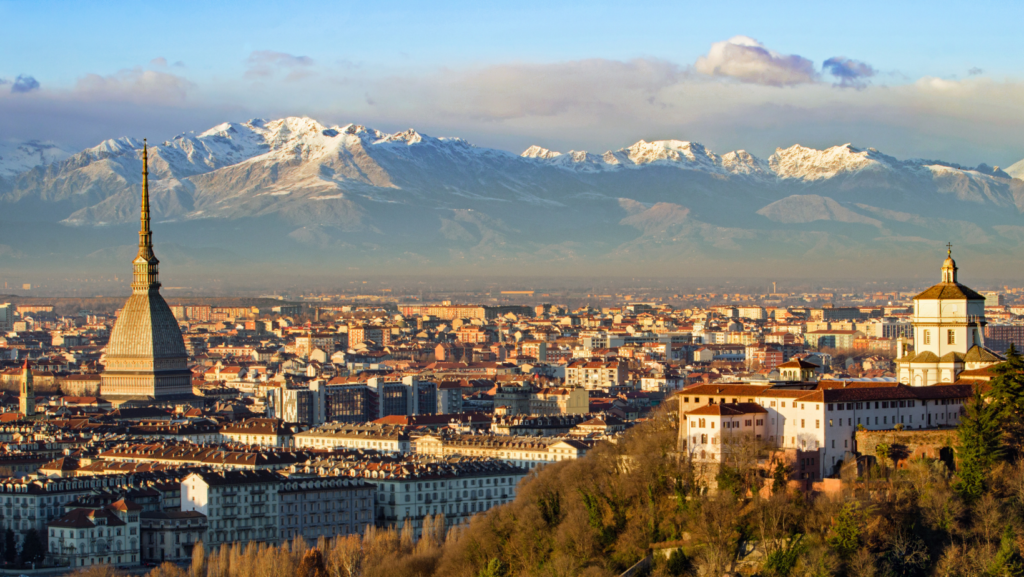 Another highlight of the northern Italy regions we didn't discuss yet is Piemonte (Piedmont) region. Piemonte borders Lombardy, Liguria, Valle d'Aosta and also Emilia Romagna. The capital city of Piedmont is Turin (Torino), which is one of the top cities and regions when we check the GDP.
Piemonte lately started to gain more and more attention when it comes to tourism, as well as economy and industry. While also filming, chocolate making and liquors are big in Piemonte, the region also offers plenty of beautiful places to see.
Piedmont region Italy has plenty of stunning castles, of which one is also a UNESCO site, the  Palazzina di Caccia di Stupinigi, in Nichelino, but also Sacra di San Michele Abbey is one. If you're looking for beautiful landscapes and mountain destinations, you can also get that in Piedmont, since up north it's bordering the Italian Alps. If you want to visit Torino, make sure you check the best Torino hotels too!
14. Puglia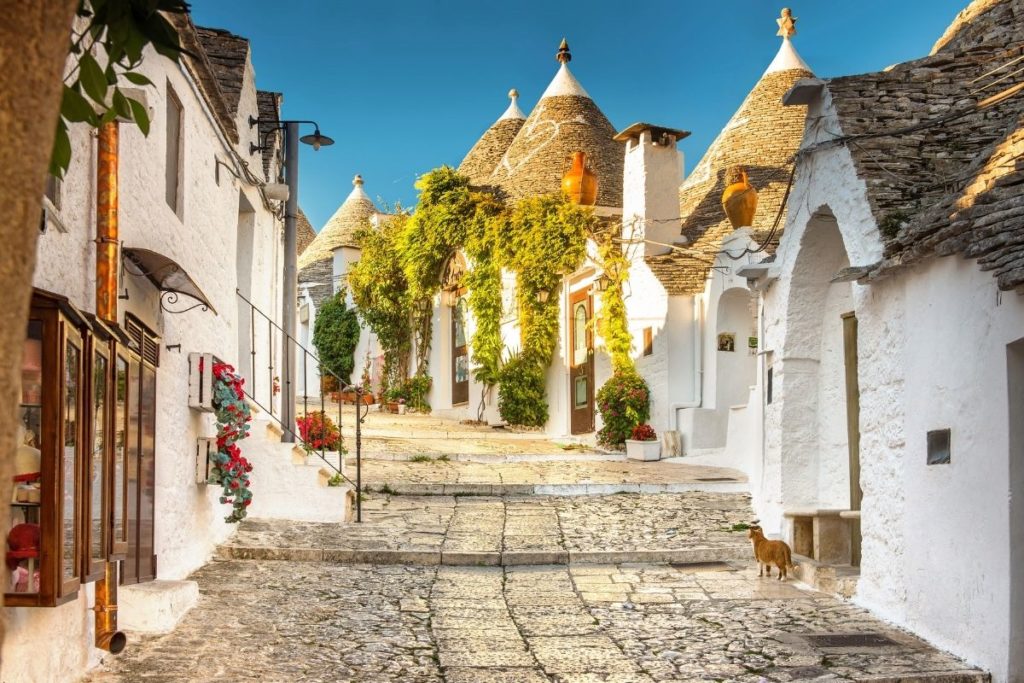 One of the most beautiful summer destinations is Puglia (Apulia), which is another gem of the 20 regions of Italy. Puglia region Italy is located in southern Italy, and it's a region that offers plenty of stunning and breathtaking towns to visit and beautiful beaches with crystal clear waters.
When it comes to Italian regions and capitals, the capital city of Apulia (Puglia) is Bari. The region is bordering the Adriatic Sea all along its coastline and it's home to about 4 million people. On the north, west, and south-west sides Puglia is bordering Molise, Campania, and Basilicata regions.
This region is popular for plenty of pasta types, delicious dishes, and street food like my personal favorite, the Panzerotti. In Puglia, you can visit the beautiful city of Bari, which also has an international airport, and some amazing towns like Polignano a Mare, or the popular white town, Alberobello. Make sure you check the best hotels to stay in Bari if you're visiting Puglia!
15. Sardegna
While looking at the map of Italy regions are usually on the peninsula. There are two regions that are on islands, one is Sardinia, and the other one is Sicily. Sardinia in Italian is called Sardegna, and it's one of the most popular summer destinations, especially for Italians. We also made a list of the best hotels in Sardinia, luxury hotels, and beach clubs too!
The capital city of Sardegna is Cagliari, which is located in the southern part of the island. What you must also know, is that Sardinia is the second-largest island in the Mediterranean Sea having breathtaking crystal clear water and incredible coasts covered in beautiful cliffs and white sand beaches.
About the region of Sardinia Italy
As each region, and within the provinces Italians have their own dialects, while the Piacentino dialect is a mix of French, Latin, and Italian, the Sardinian dialect is Algherese Catalan. So if you know the Catalan language, you can get in chatting with locals easily. Of course, the official language of Sardinia is Italian.
The stunning, untouched landscapes of Sardinia and those beautiful waters and beaches attract visitors as magnets, especially to northern Sardinia. There's also an incredibly beautiful national park that is laying on multiple small islands, La Maddalena National Park.
If you want to see really incredible beaches and water that's so clear that you can see underwater easily up to a long distance. Sardinia is a popular destination for youth, and friend groups especially. It's the place where you can have a lot of fun while enjoying the island life and dreamy landscapes.
16. Sicilia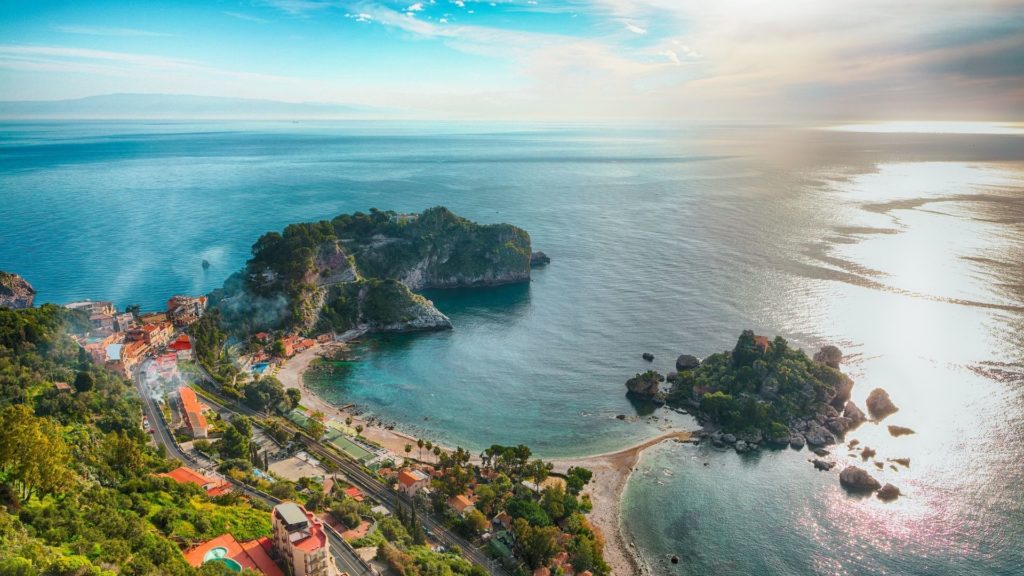 When it comes to southern Italy regions, perhaps Sicily is the most famous of all. Not just because of the many beautiful places you can find in Sicily, the towns, and stunning beaches, but also as an island on its own is very popular and famous.
The capital city of Sicily is Palermo, and it's one of the 5 autonomous regions of Italy on side of Sardinia and Trentino-Alto Adige. Sicily has a population of about 5 million, and it's home to volcanos as well as it holds a long and colorful history. There are plenty of Sicilian dishes you must try on the island, like Canneloni, Arancini, or sweets like Cannoli.
More information about Sicily
When it comes to towns in Siciliy, there are plenty of highlights, such as Taormina, Agrigento, Syracuse, and Catania. While we speak about Sicily, we must highlight the famous Mount Etna, which is an active volcano. There is proof that the earliest human activity in Sicily was about 12000 BC. By 750 BC the island had Phoenician and Greek colonies which after it became part of the Roman Empire.
Sicily was occupied by Vandals, Ostrogoths, Byzanz, and Arabic too. After the Kingdom of Sicily was formed, it existed as such for about 700 years until 1816 which was then unified with the Kingdom of Naples and lastly, it became part of the Kingdom of Italy. There are also UNESCO sites on the island and plenty of architecture that reflects the long history. You can visit the Necropolis of Pantalica, Erice, but also remainings like the arena of Taormina.
17. Trentino – Alto Adige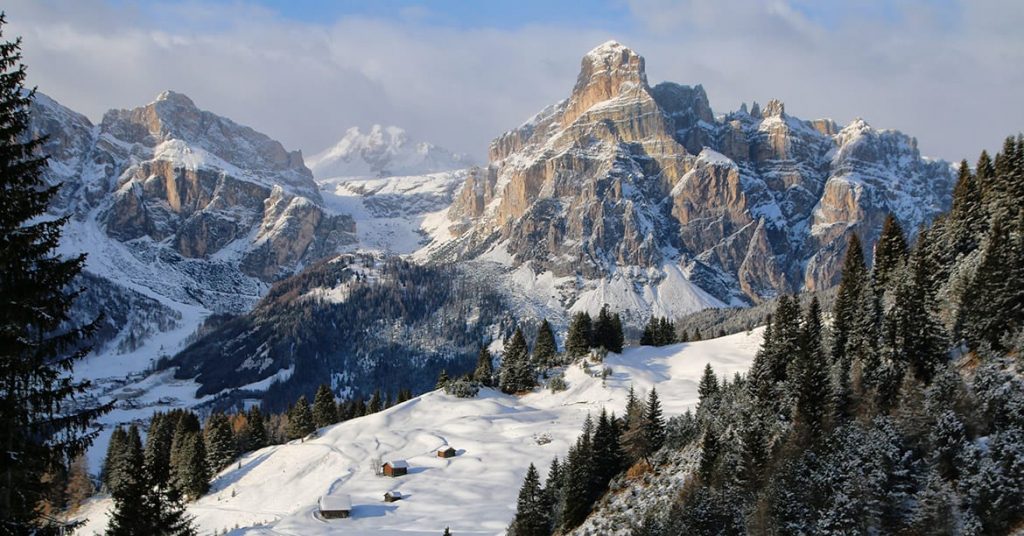 Another beauty of the northern Italy regions is Trentino- Alto Adige (South Tyrol). The most incredible mountain landscapes in the whole of Italy are definitely to be found in the Trentino region. Trentino-Alto Adige is an autonomous region of Italy and it has over 1 million population of which about 65% are Italian and about 30% are speaking German dialect.
The provinces of Trento and Bolzano are home to some of the most stunning parts of the Italian Alps, and the most popular Italian ski resorts are to be found in this region too. Trentino-Alto Adige was part of the Holy Roman Empire, as well as the Austro-Hungarian Empire.
After WW1 the region was returned to Italy. Both Trento and Bolzano have plenty of beautiful things to do. In Trento, you can visit also the marvelous Buonconsiglio castle. You can plan winter vacation and go skiing, or summer vacation and explore towns and great hikes. Also don't forget about the UNESCO Heritage Site, the Dolomites that are partially located in Trentino.
18. Toscana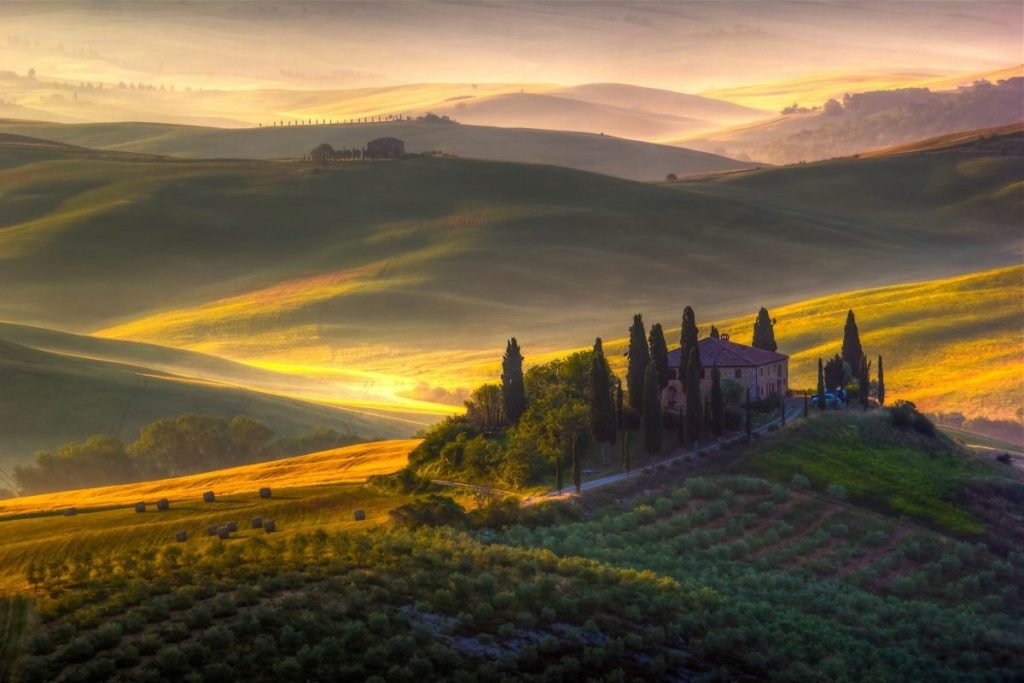 When it comes to some of the most beautiful Italian regions and capitals, Tuscany is definitely in the top 3 choices. Everyone's dream is to travel to the Tuscany region of Italy. Beautiful cities, adorable villages, breathtaking hilltop towns, and the most amazing landscapes.
One of the most magical parts of Tuscany is that it's hilly, and these hills are covered in vineyards and olive groves. The views are always incredible, and the whole region looks like a dreamy fairytale. Now, Tuscany is a central region in Italy with the capital being Florence.
A few highlights about the Tuscany region Italy
Besides the landscapes and towns, the history and arts are the main highlights of Tuscany, as well as the food, of course. Tuscany, well, Florence is the birthplace of the Italian Renaissance which gave to the common culture and history some of the greatest names of the period like Dante Alighieri, Niccolo Machiavelli, Petrarch, but also Leonardo da Vinci lived there.
Some of the greatest masterpieces of the Renaissance age are now exposed in Palazzo Pitti, Palazzo Uffizi, and the Accademia in Florence. There are plenty of famous wine regions in Tuscany like Chianti, San Gimignano, or Montepulciano, so those who love great wine must visit Tuscany.
When it comes to the main towns and villages in Tuscany, where you can also plan day trips from Florence are Siena, Pisa, San Gimignano, Lucca, Volterra, and the towns of Chianti. Also, the stunning Val d'Orcia is in Tuscany, which is a UNESCO World Heritage Site. Also check for the best villas to stay in Tuscany, Siena, and Florence!
And when it comes to food, you must make sure to try the famous truffles of Tuscany, Porchetta, Risotto with Porcini mushrooms, Bistecca Fiorentina, but also boar dishes. I realized in Tuscany how delicious boar meat is. I hated it before, but after a boar ragu in Florence, I simply just fall in love. Don't forget about spas, castles, and beaches in Tuscany either!
19. Umbria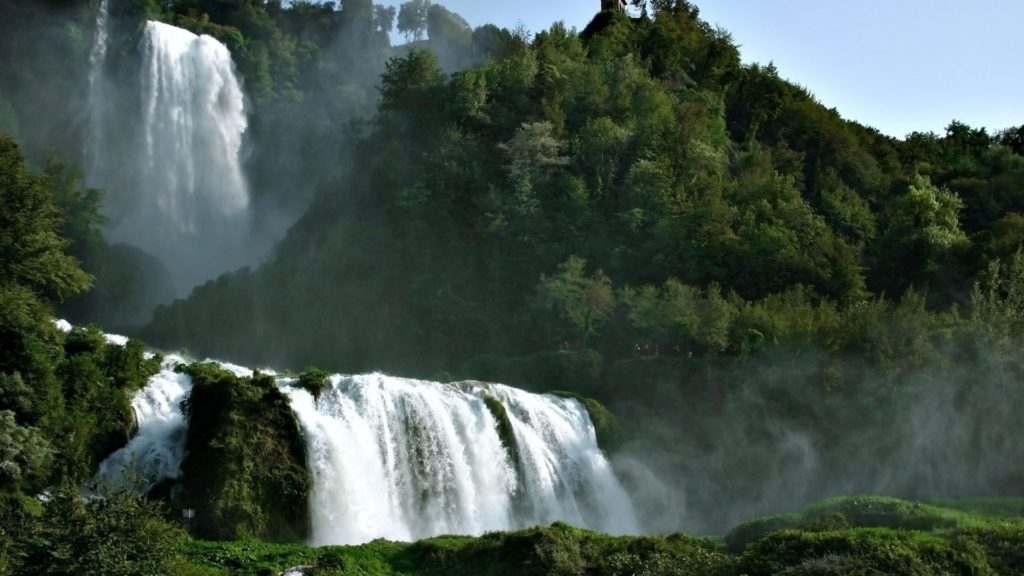 Umbria is one of the 20 regions of Italy that just as some above, aren't as famous and as popular among tourists. However, indeed Umbra is just as beautiful as any of the other beautiful regions like Tuscany. Maybe with its national parks, and beautiful waterfalls, it's even more beautiful than many others!
The capital city of Umbria is Perugia. If you're looking to stop by in the city, make sure you check our list of the best hotels in Perugia! Now, the lands, as well as the culture and history, are very similar to Tuscany and Lazio, while it's also bordering both of these. Umbria is located in the center of Italy, and it's a great location to visit for anyone who's craving beautiful mountain and hilly landscapes.
There are plenty of beautiful places to visit in Umbria, like the stunning historical town of Assisi, but also Terni, Orvieto, Narni, Amelia, Norcia, Spoleto, and much more. If you're looking for a breathtaking region that's off the beaten path, but it's still easy to reach it from Rome or Florence (since these have the biggest international airports closer).
20. Veneto – last of the 20 regions of Italy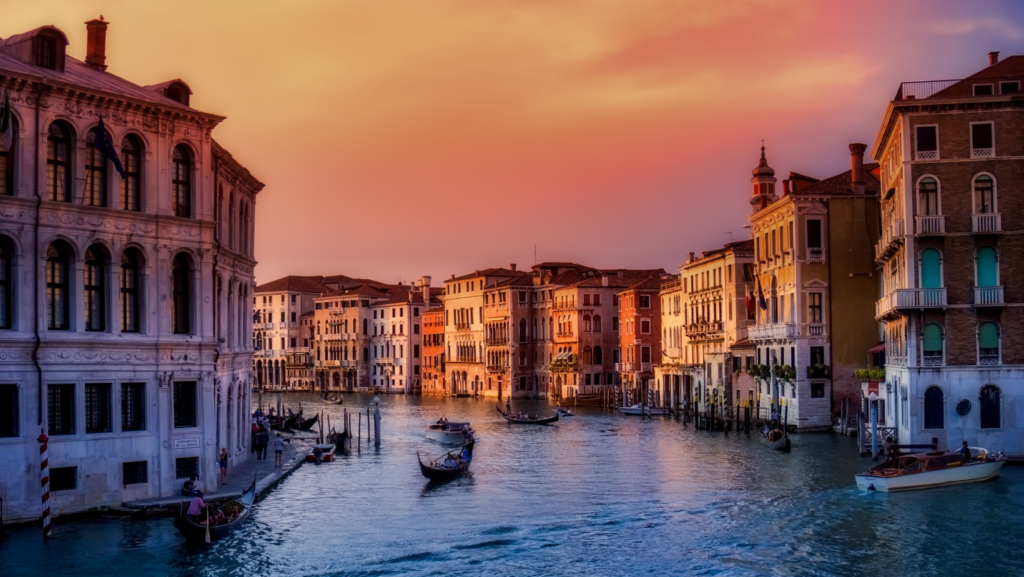 Another gem of the northern Italy regions would be the Veneto region Italy. If you've been asking what region of Italy is Venice in, now you will know that it's Veneto. Now, the population of the region is about 5 million, ranking 4th in Italy. While Venice (Venezia) is the capital city of Veneto, the biggest city in the region is actually Verona.
After the fall of the Roman Empire, Veneto was part of the Republic of Venice until the late 18th century. As you might know, Venice for centuries was the richest maritime republic and also a trade empire in the world. For about 60 years, Veneto was part of the Austro-Hungarian Empire, then it was merged with the newly formed Kingdom of Italy in 1866.
More about Veneto region Italy
Some of the most important towns in the region after Venice are Verona, Padua, Treviso, Vicenza, and Belluno. Each of them is a great place for day trips from Venice, especially Verona. Also, one part of Lake Garda belongs to Veneto. The region is neighboring Friuli-Venezia Giulia and Trentino Alto Adige regions as well as Lombardy.
If you're staying in Venice, make sure you try out some great local dishes and have as many Aperitivo as you can, Spritz, and delicious cicchetti. The Veneto region has also many great beaches to go to, and a rich history you can see within the many museums, churches, and architecture around each of the towns in Veneto.
Wrapping up the 20 Regions of Italy
We've seen the map of Italy regions listed with their capital cities, and we've discussed how many regions in Italy are, and what these are. Each of the regions has its specific beauty and regional interesting history and unique facts. Make sure to go through the linked articles under each of the regions you're interested in because we've shared more information in other posts. This article got really long even if we tried to cut off much information that is useful. Just make sure you check our additional ones linked, and well, if you're visiting Italy, we hope we made the picture of the country clear!
Italian version: 20 regioni d'Itallia
Pin it: 20 regions of Italy