10 Best Italian Islands to Visit
Italy isn't just about Rome, Florence, Venice, or Milan. There are stunning countrysides, and even more stunning islands to visit in Italy! With this guide for islands off Italy, we're going to cover the best Italian islands you should consider if you're planning a summer vacation in Italy. You'll see below an Italian islands map highlighting the best Italian island to visit, and nine more beautiful islands you should definitely know about!
10 Best Italian Islands to visit
Many people who have visited all these islands might not agree with me placing Sardegna in the first place, since all 10 of the best Italian islands list as equally beautiful, and Sicily for instance has more cultural activities to offer than Sardegna. However, the never-ending list of stunning beaches of Sardegna made me fall in love and name it the first of the best islands of Italy.
But, how many islands are there in Italy exactly? Well, there are about 450 islands around Italy, smaller, hidden, empty, or completely covered with buildings, like Venice. Within this list, I wanted to make sure that I'll cover the best Italian islands for Italian summer vacations, where you can find beautiful beaches, and plan relaxing holidays but also road trips.
Before we get into our Italian islands list, you'll also see an Italian islands map below to know where are located those that we'll be listing. These islands are great for vacation with friends, or family, but they are also great if you're looking for honeymoon locations in Italy.
Italian Islands Map
To make it easier to decide which one to pick from the best Italian islands to visit, we wanted to make sure to show you their locations with this Italian islands map. If you want to understand where is Lampedusa island Italy, or where is Sardegna, Caprera, or Capri, you'll see it all below. Since there are many beautiful islands in Italy, if you're flying from another country, you can now see which airports and big cities are close to your island destination.
Most of these islands have their own airports, though some of them are reachable just by ferries or private boats/yachts. Islands like Sardinia, Sicily, and Lampedusa have airports. Capri, Ischia, Procida, and similar small islands can be reached just by water transport.
1. Sardinia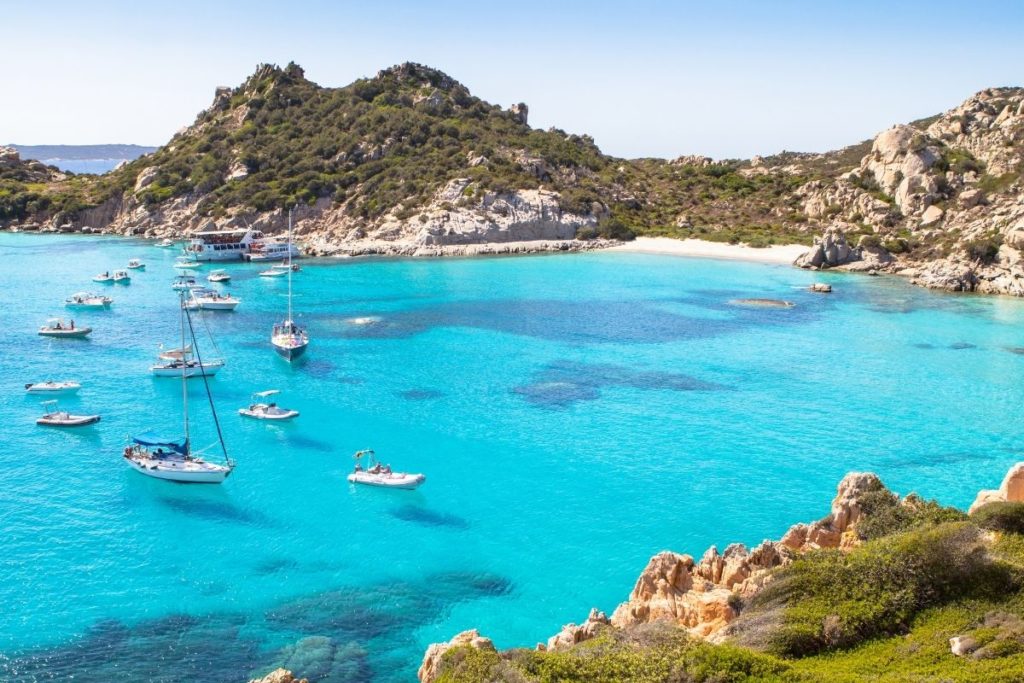 As I have already mentioned, for me, Sardegna (Sardinia) is the best Italian island to visit as many times as possible. It's been on my bucket list for many years before I moved to Italy, and I made sure it was the destination of my very first staycation after I settled down. Sardegna is one of the most beautiful islands in Italy with countless amazing beaches, crystal clear water, and the best fancy summer vibes.
If you want to add culture to your visit, you should definitely plan your trip to Sardegna that includes places such as Cagliari, but if you're looking to spend a week doing nothing just laying on the beach and going to fancy beach bars, well the area of Olbia, so the north-east side of the island. This side has the most beautiful beaches! You can also fly in Sardinia to Olbia, Cagliari or Alghero. Make sure you check out hotels to stay at here!
2. Sicily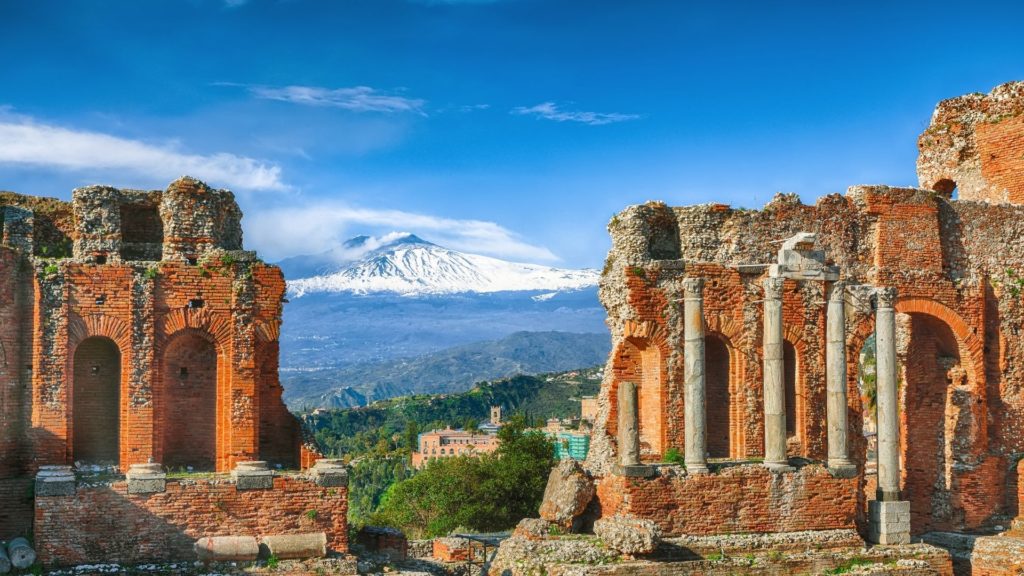 Sicily is the most fascinating option for an island off Italy, when it comes to mixing culture with beautiful beaches. When it comes to the best islands near Italy, most people would pick Sicily first instead of Sardegna, and it's understandable why, since both are the best islands of Italy. Sicily has plenty of towns and cities to explore, rich history, volcanos, and beautiful culture. The Sicilian food is insane too!
If it comes to places to visit in Sicily, you should definitely visit places like Palermo, which also has an airport. Palermo is packed with wonderful landmarks, squares, and churches. There are also dozens of stunning beaches around the city! Also, when it comes to Sicily, you should make sure to add to your list places like Taormina, Syracuse, and Agrigento. There's just one thing we must warn you about, and that's the weather! Summer months in Sicily are extremely hot, so those who can't cope with 40C degrees, better avoid Sicily between June-August. If you're visiting the island, make sure you check out the best hotels in Taormina and Palermo!
3. Elba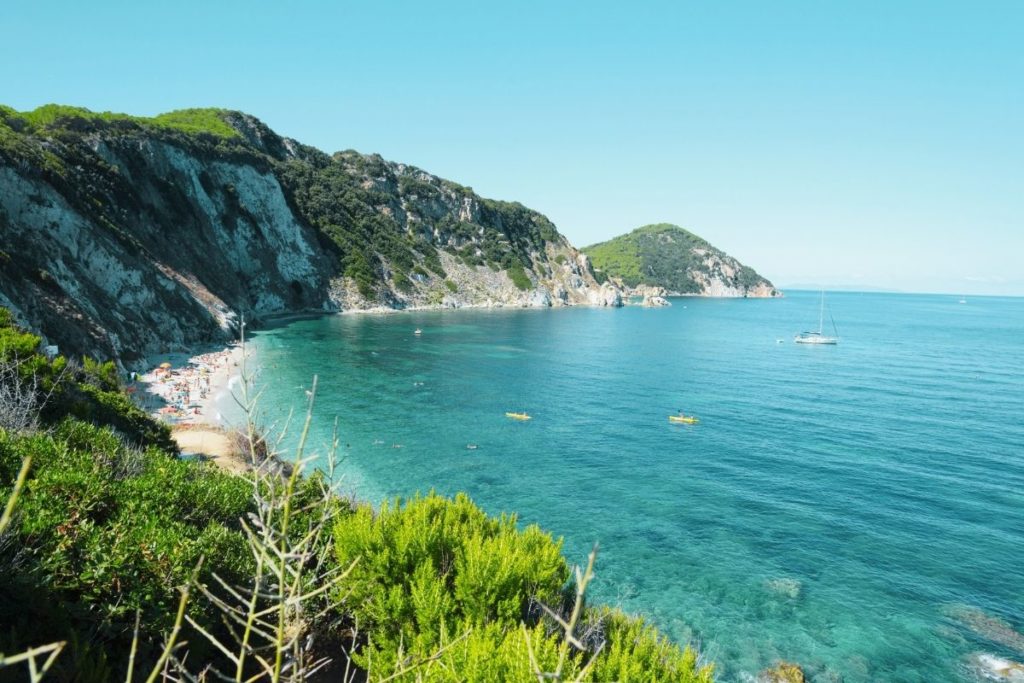 So what are the islands of Italy you should consider beyond Sardegna and Sicily? Elba is one of the favorite islands around Italy for Italians, especially those from the regions of Tuscany, Emilia Romagna, and Lombardy. If you're visiting Elba, prepare to see more Italian vacationers than people from other countries. Elba is much smaller than the previous two but it has the most stunning beaches and crystal-clear water.
Elba between Corsica island and the southern part of Tuscany. It's not a cheap place to visit, such as Sardegna, Accommodations in Elba are pricy, however, if you're looking for a boat vacation or yacht vacation around Italian islands, Elba is really popular for this purpose. We definitely recommend checking and considering Elba!
4. Capri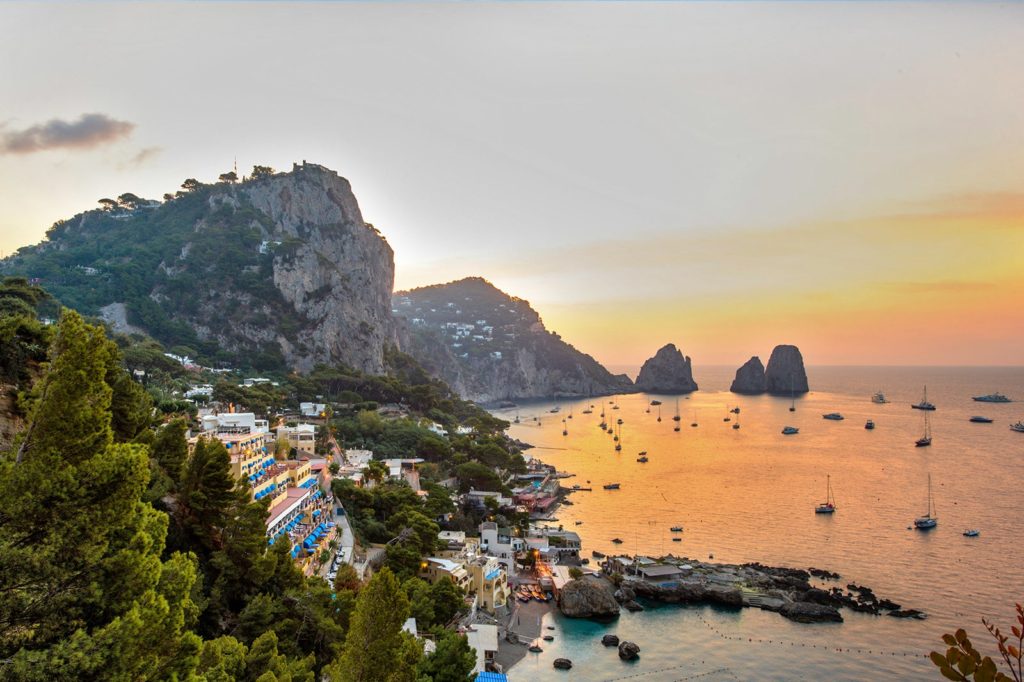 Everyone heard about Capri, and we all know that it's one of the best Italian islands when it comes to stunning views, beautiful water, amazing lagoons, and luxury. Every year many celebrities, influencers, and those from the wealthy, upper crust of the population spend their vacation on Capri.
I couldn't believe that Capri would be one of the best islands of Italy before I've seen it myself. Most visitors spend just a day on the island, taking the ferry from Naples, Sorrento, or Positano area since the island is pretty expensive and luxurious.
Since it's one of the most beautiful islands in Italy, no matter if it's a day trip or a long vacation, Capri is always worth it. If you don't want to spend your whole vacation on the Amalfi Coast, well Capri is definitely a must-see place that's also close! Make sure you also check the best hotels in Capri for your stay!
5. Ischia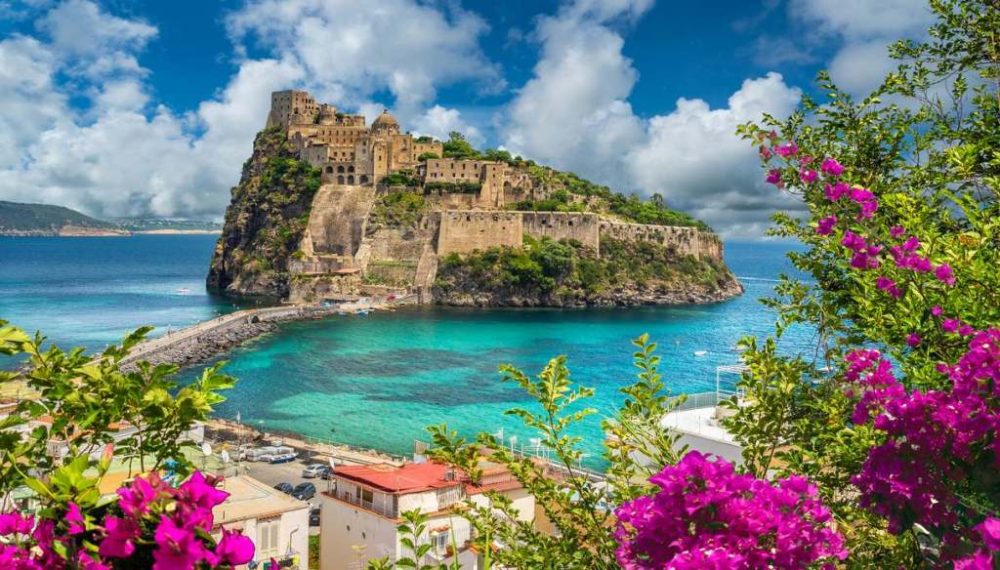 When it comes to Italy and islands, the 2nd really famous and popular island around Naples, right after Capri is Ischia. Ischia is definitely one of the most stunning island off Italy with the same flora and fauna as Capri, and just as beautiful. This is Capri's quieter sister basically, reachable easily also from the Amalfi Coast.
Beaches aren't crowded here, landscapes are incredible, and pastel houses tumble down the pretty ports of fishing villages. There are dozens of natural hot springs as well as thermal pools to explore on Ischia, as well as historic buildings to see, and great seafood to try. Ischia is definitely one of the most beautiful islands in Italy, that's reachable in a short time and it's perfect for a getaway.
6. Procida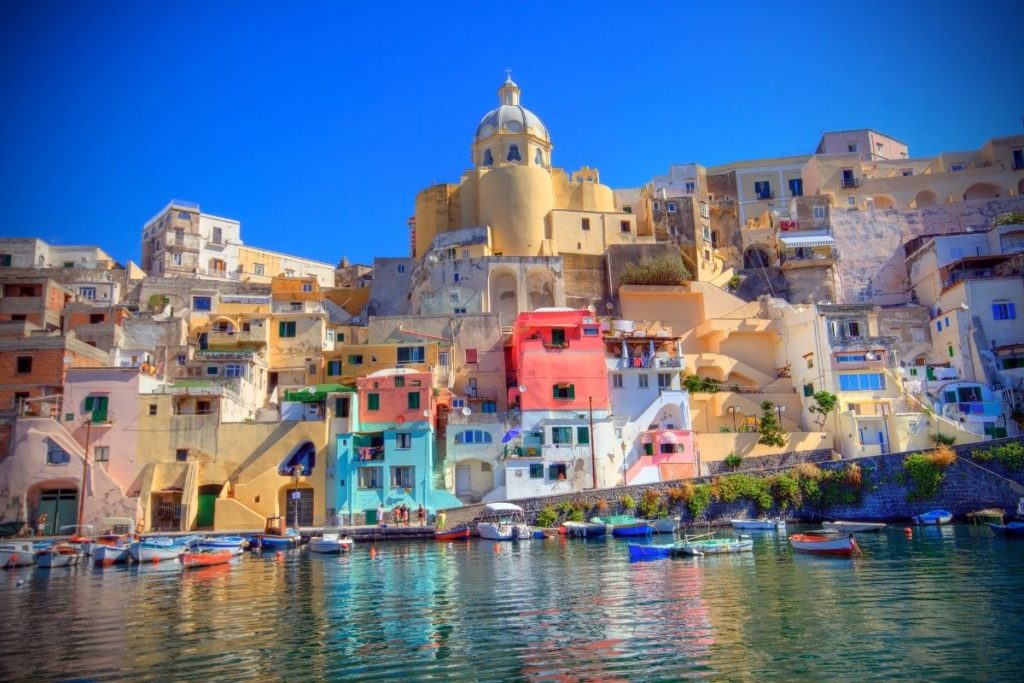 The next place we must mention if we're discussing Italy and islands is Procida. When you ask what are the islands of Italy, you must know that Procida just started to get in the spotlight of international, but even national tourism. Hence, we had to add to our Italian islands list. Procida is close to Ischia and Capri as well, it's easily reachable from Naples, yet it's less visited than the other two.
Procida offers fewer places to stay, it remains untouched and inhabited by locals, which makes it really authentic. You can reach Procida by ferry in about 40 minutes, and it's the perfect island getaway if you're looking for authentic Italian travel locations. Though, since it's not a famous tourist destination, you should definitely practice your Italian too before visiting!
7. La Maddalena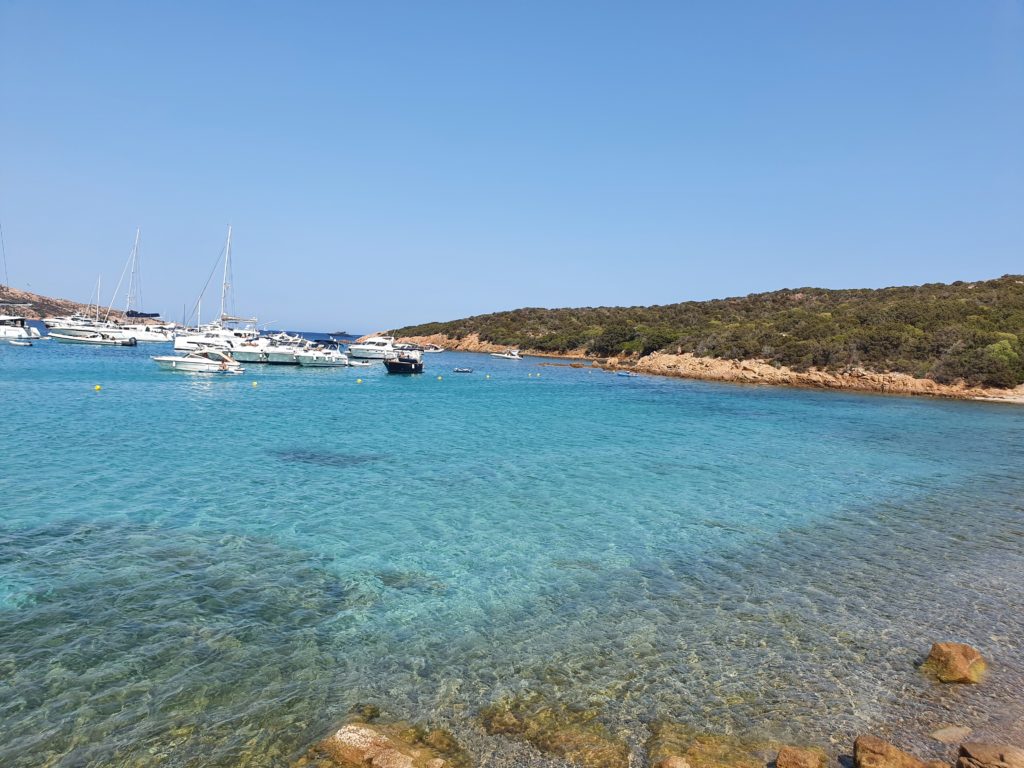 If you're in Sardinia, especially if you're in the area of Olbia, you must absolutely visit La Maddalena, that's definitely one of the best islands off Italy! When we speak about Italy and islands, we want to concentrate on those that have the most beautiful beaches, since that's what makes an island vacation perfect.
Well, La Maddalena has that. Beautiful beaches and stunning lands. The Parco Nazionale dell'Arcipelago di La Maddalena (national park) consists of 7 islands, of which La Maddalena is the largest and most appealing. The beaches and coastline of La Maddalena are something that reminds you of the Caribbeans, except that you've got no sharks and people speak Italian. You could find Romain ruins, places that are perfect for sailing, and a beautiful atmosphere. Make sure you check the best luxury hotels and beach clubs in Sardinia too!
8. Caprera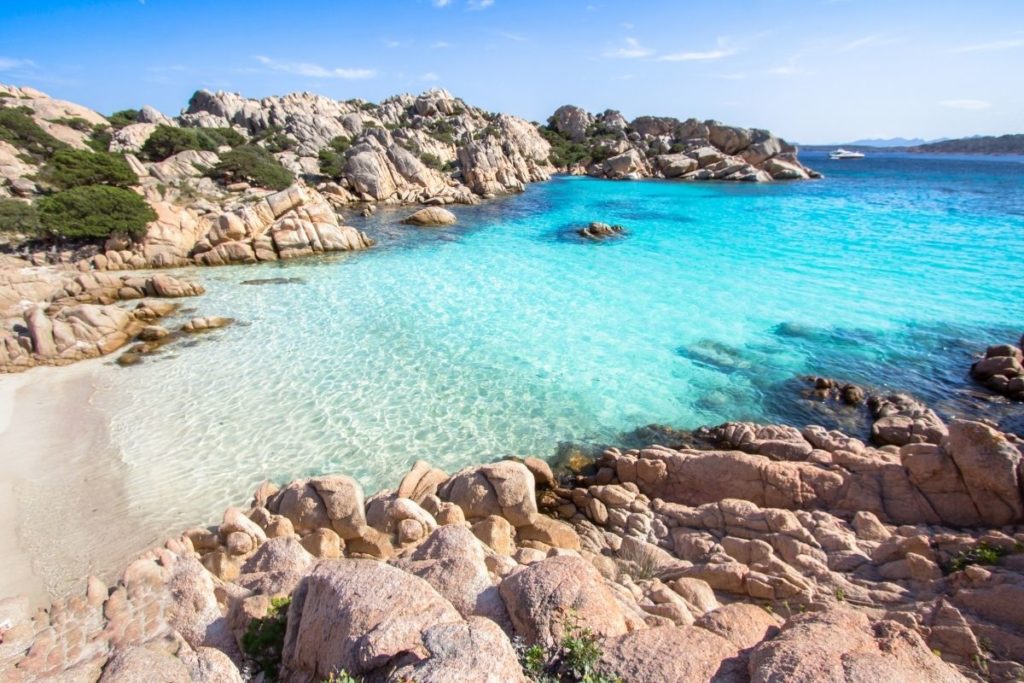 If we're already in the area of La Maddalena, we must highlight our favorite island nearby, which is basically a national park on its own. One of the best Italian islands is definitely Caprera. To this one, if you're not on a private boat, you can arrive by taking the ferry to La Maddalena, then either renting a car/scooter or taking the bus that will take you to Caprera. There's a long bridge connecting the two islands, so Caprera is reachable by car.
Why is Caprera one of the most beautiful islands in Italy? Well, some of Caprera's beaches qualify as the most beautiful beaches in Italy, such as the Spiaggia di Cala Coticcio and Spiaggia i Due Mari. White sand, rocks that look like they were sanded by sculptors, crystal clear, completely transparent water that has incredible color… That's all Caprera.
9. Lipari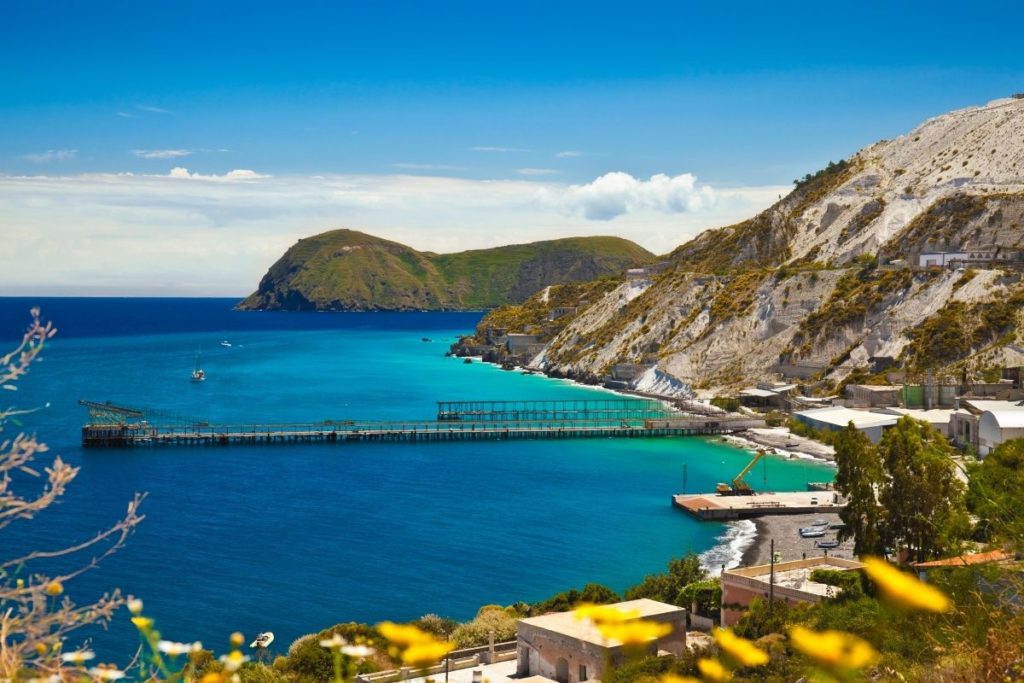 As we're reaching one of the last on our list of the best Italian island to visit, we make our way down to the area of Sicily again. Lipari is full of magical accommodations, beautiful landscapes, and even more beautiful beaches. If you're looking for a hidden island off Italy, Lipari is a great option!
Lipari is the largest of the Aeolian Islands off Sicily, and you can easily get there by ferry from Milazzo. If you have a look at the Italian islands map, you'll see that Lipari is between Sicily and the mainland of Italy, so you can visit both places. On the island, don't miss Coral Beach, Lipari Castle, and the Belvedere Quattrocchi on side of gorgeous other beaches, and stunning hiking trails awaiting there.
10. Lampedusa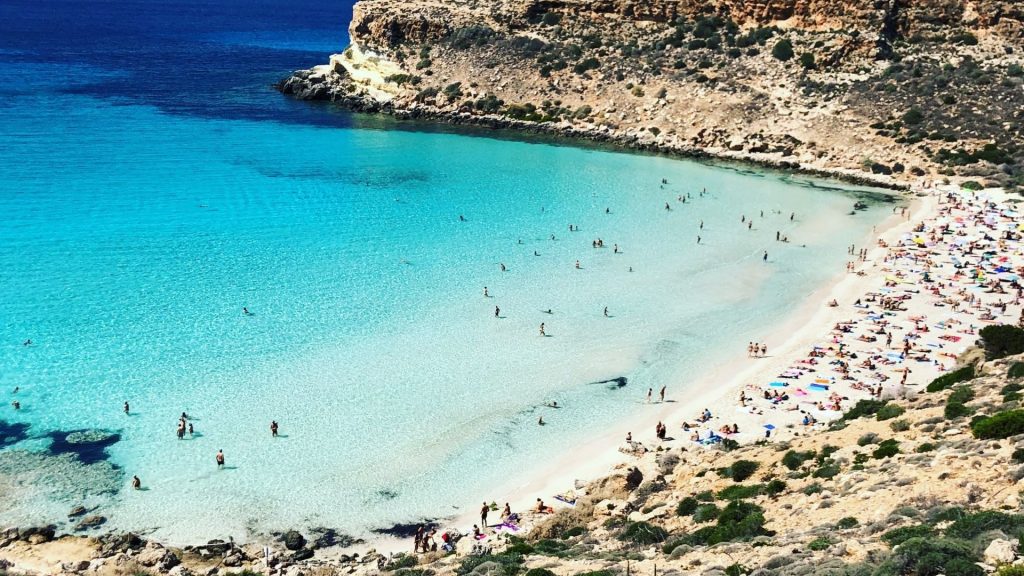 So, where is Lampedusa island Italy? Lampedusa is located south of Italy, really close to Malta. Why is Lampedusa one of the best Italian islands? Well, let's start with its amazing beaches, and let's just stop there. The three Pelagie islands are about 105 miles away from Sicily, so if you don't fly directly to Lampedusa, you'll need to travel about 4 hours by ferry to arrive.
The southern shore of Lampedusa is a protected marine reserve, and the island is rich in beautiful sandy beaches, crystal-clear water, and amazing summer vibes. It's the place you want to go if you want to actually be in the middle of the Mediterranean Sea. A stunning, hidden beach location if you're looking for an island off Italy, and it couldn't miss our Italian islands list.
Wrapping up the 10 Best Italian islands
So, if you were looking for an island off Italy for the perfect summer vacation in Italy, you could be seen above the best ones. Have a good look at the Italian islands map, and decide which of these beautiful islands in Italy you'd want to visit first! As I mentioned, if you're asking my personal opinion, I'd always suggest visiting Sardinia, Sicily, the islands around Sardinia, and Capri first. If you're looking for the best Italian island to visit and you're looking for something hidden, and peaceful, make sure to check islands like Lampedusa, Lipari, or Elba.
Italian version: Isole Italiane Più Belle
Pin it: Best Italian islands – Italian islands list