5 Best Italian Language Learning Apps
Everyone should learn one language besides their native one. Why is that? When you speak multiple languages, you have the possibility to connect with people more. If your native tongue is English for example and you learn Italian, then you'll understand the other person better if you speak their language than you would if they just spoke English with you. But where do you start learning Italian? What is the best Italian language app?
I'm glad you asked this question. I have been learning languages since I was a child and have also started learning Italian recently. It's a beautiful language, with so many different phrases, words, and expressions one can learn. How do you find the best free Italian language app? Or which is the best Italian language app for travel? In this article, we'll introduce you to some of the best free Italian language learning apps as well as the best Italian language apps iPhone.
5 Best Italian Language Learning Apps – Best Italian Language App
There are quite a few language learning apps out there. If you look in the Google store or Apple store, you'll see which are the most downloaded and highly rated. The best language app for Italian will depend on each individual. As we all learn differently, these apps cater to different needs. Whether you learn best by revising flashcards, listening to locals speak, or repeating more or less the same sentences, there's an app for everything.
1. Babbel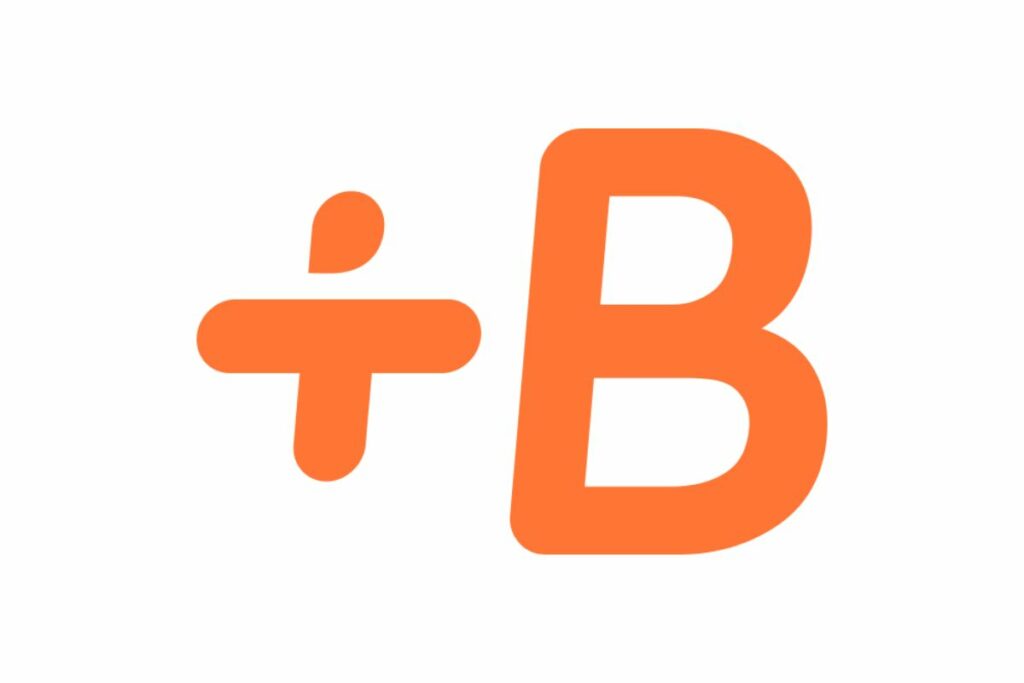 Babbel has to be one of my favorite apps. The best thing about it is that Babbel has separate apps for each language, noting there are not many to learn. But if you wish to learn Italian, then check out Babbel Italian version. It's the best Italian language app as it introduces you to the language with courses. It's pretty much like you're going to a private course and the teacher is taking you through the levels.
You can take an overall test if you are already familiar with the language and skip through the beginner's course. There are many levels, and in each level, you learn something new. For example, the numbers, pronouns, and conversations between people in different scenarios. During each level and course, the app also teaches you grammar. Through examples, it shows you which are the correct forms of certain sentences. And you also have the option to revise either through flashcards or by filling out the missing parts of sentences.
Babbel is also the best Italian language app for travel since it will teach you how to communicate if you're at a hotel, or restaurant or you need to ask for directions. But sadly, Babbel is not the best free Italian language app. You can download it for free and go through a few courses, however, after a while, it will ask you to buy a membership. With that being said, it's absolutely worth it. If you choose the yearly membership, then you get the highest discount. However, if you do not wish to commit to a year, there are also monthly or 6 months' worth of memberships.
2. Duolingo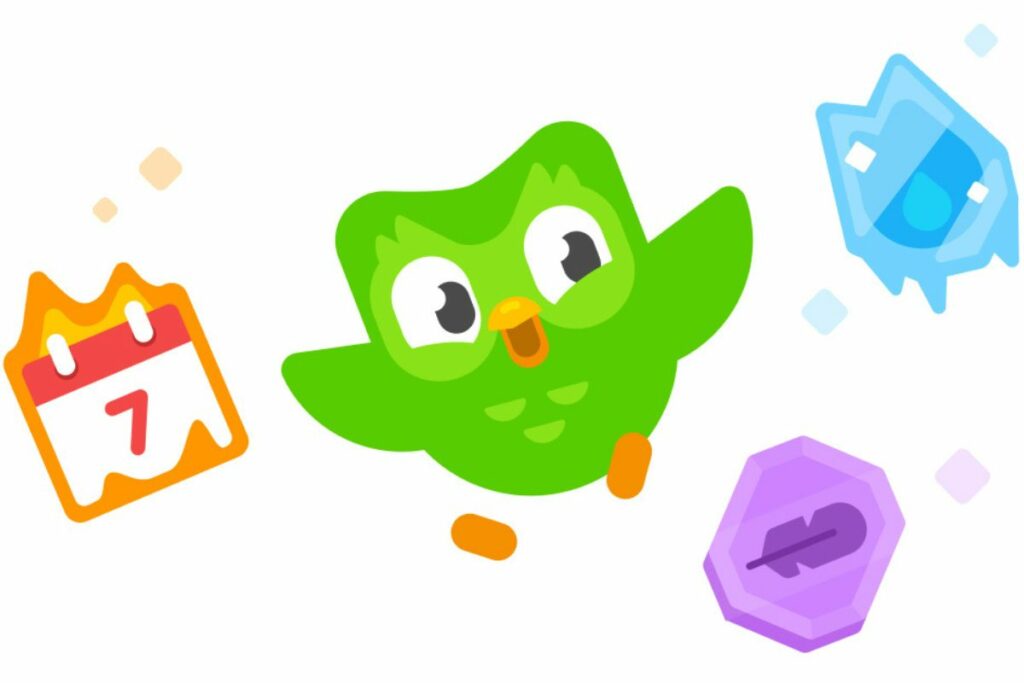 Duolingo is the most recognized app worldwide. It offers you the possibility to learn multiple different languages within one app. Not only English speakers, but also other nationalities are able to learn English or other languages and they keep introducing more levels. Unlike Babbel, I can say that Duolingo is the best free Italian language app. You do not have to pay and you can go through the levels easily.
But since it's free, they do have ads to support the free version. If you do not wish to have ads and go through the levels quickly, then you can buy a membership. Duolingo is quite amazing now. A few years ago they were very basic and the sentences were repetitive. But today, if you're learning a new language and you're a complete beginner it can really take you to an intermediate level.
Besides learning the basic words and phrases, Duolingo has implemented stories. For example, if you're on your journey to learn Italian, the more levels you go through the more scenarios unlock within the app. This means that you can listen to short audio recordings of Italians speaking in real-life situations. And with this you also get points to take you further into your studies. Overall, Duolingo is among the best Italian language apps iPhone.
3. Memrise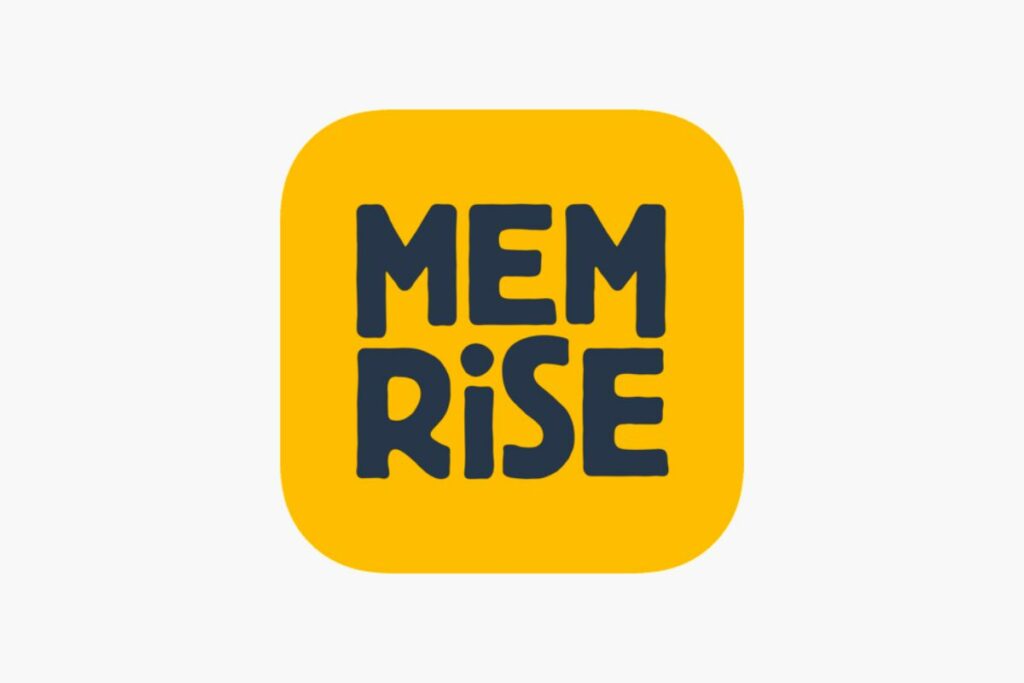 Memrise is an amazing option if you want to learn how to speak like locals. It has over 60 million learners and supports 23 languages. And that's the reason why we have included it on our best Italian language app list. The way it works is once you download the app, you'll have to choose a language. In this case, you'd be choosing Italian. There are thousands of video clips recorded of locals using real-life examples.
The locals will teach you the most useful phrases you'll need while you're traveling to Italy. So Memrise is also the best Italian language app for travel. They made it fun, exciting, and entertaining, so you don't feel like you are learning a language. Language learning is not a chore, it's something beautiful that will help you connect with many people around the globe.
Memrise will test your knowledge after lessons. You'll also learn how to communicate and use the knowledge you have learned with the app. And as every good app should have, you can speak the words and phrases you have learned and Memrise will correct you in case your accent is not on point. It's so easy to learn with Memrise!
4. Rosetta Stone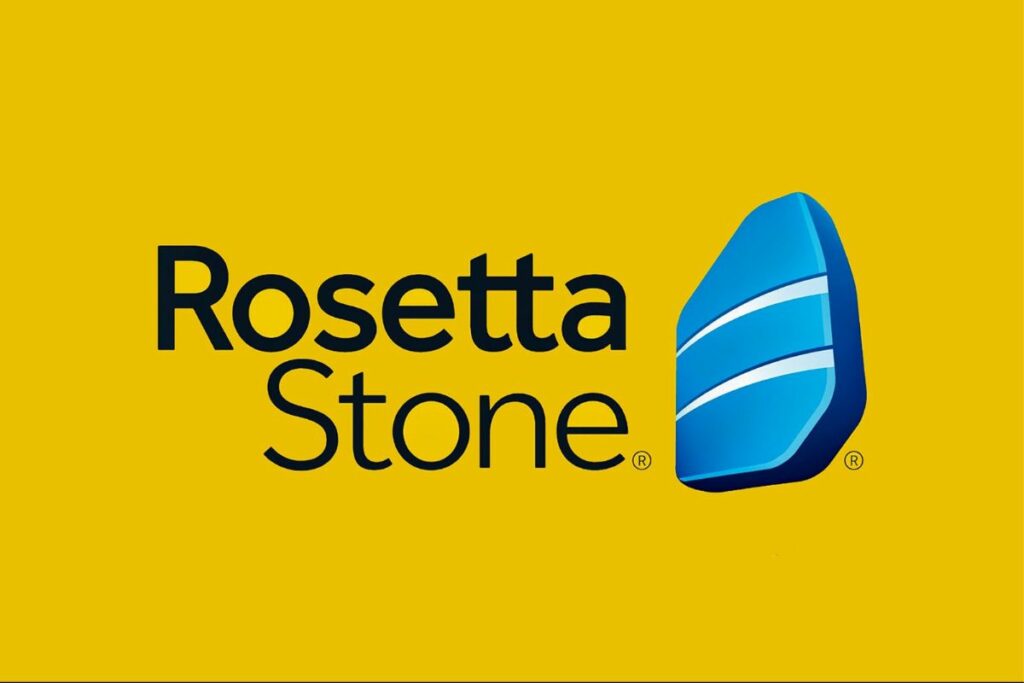 If you haven't heard about Rosetta Stone then you've clearly been living under a rock (no pun intended). Originally it started out as a language learning software that helped millions of people all over the world to learn the most spoken languages. With this one, you can really speak like a native. So now, Rosetta Stone is considered one of the best Italian language apps iPhone. But it is not a free app.
If you are serious about learning, then you're probably better off taking out a lifetime subscription with Rosetta Stone. You'll get full access to all 24 languages offered by the company, including Italian. It's like taking language classes but online. You don't just learn on your own, there are real-life coaches who are native speakers.
Rosetta Stone will help with expanding your vocabulary, perfecting your grammar as well as improving your writing skills. It's also available offline on, you'll be learning about different stories and scenarios that you would face while you're traveling or maybe speaking with your Italian colleagues. The app can be used on phones, tablets, and laptops as well.
5. Mondly
The last best free Italian language app is Mondly. This app has over 41 languages and not only does it offer you to learn languages if you speak English, but also if you have a different native language, you can learn all of the languages available on the app. I've never seen an app like this as usually they are programmed to just teach you another language by translating from English.
So whether you wish to learn Italian or your native language is Italian and you are interested in learning 40 other languages, with Mondly you can. This is why it's the best Italian language app for travel, it's so versatile and works on any device. It offers over 50 topics, vocabulary builders as well as real-life conversations that will help you get fluent.
Italian grammar is not the easiest, but with Mondly you get to learn grammar and conjugation and test yourself in the process. In case you do not have enough time each day to learn for a few hours, there are plenty of quick lessons throughout the day. You really cannot go wrong by choosing Mondly!
Conclusion – Best Language App for Italian – Best Free Italian Language Learning Apps
That concludes our list of the best free Italian language learning apps as well as the ones that are paid for. You shouldn't take these in order, that isn't our purpose. Each app fits different learning styles so you should really do your research and think of what is the best way you can learn Italian. Duolingo might be the best free Italian language app, however, after a while, you might feel that you need a little extra.
We cannot decide which is the best language app for Italian. I personally love Babbel and Mondly is an amazing option too. If you love to learn using flashcards or listening to locals speak, then make sure you choose the apps that offer this feature. No matter what you choose, learning a new language like Italian is a challenge, but one that's worth it!
Pin it: Best Language App to Learn Italian – Best Italian Language App for Travel