15 Best Beaches on the Italian Riviera
Did it cross your mind that next summer you could head to Italy? Once you took this decision, you might fall in love with Italy's precious amount of beaches. Hundreds of beautiful beaches, along more than 5000 miles of coastline, makes Italy one of the most sought-after summer destination.
It's the best choice for all those in search of the best summer experience. Now, one thing that shouldn't be definitely missed during your trip to Liguria, is wandering around the best beach towns in Italian Riviera and exploring the Italian Riviera beaches.
The 15 best beaches in the Italian Riviera
You've arrived at the best inspiration place regarding your new awaiting trip to Italy. Once you've chosen the Italian Riviera, or also called Liguria, you have to know that there are plenty of things to see and do. Today's article focuses on the beaches in Italy that you'll be able to find there. It also shows interesting towns, and villages and is surrounded by virgin nature.
The Italian Riviera presents a mix of sand, cliffs, and crystal clear waters. It also has amazing views, and of course, the typical pastel-colored houses. Let's see the best Italian Riviera beaches! Enjoy!
1. Punta Crena beach, Finale Ligure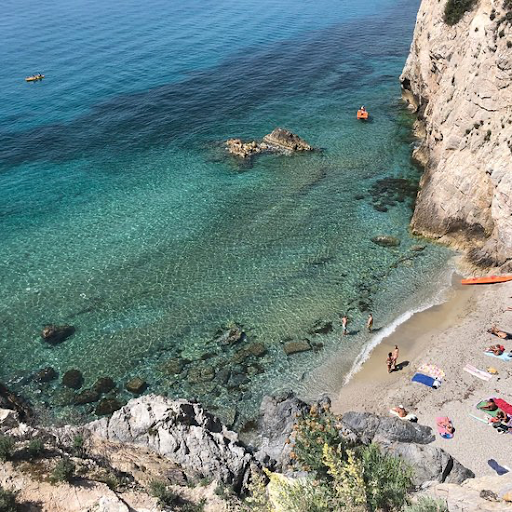 Our first one on the Italian Riviera will be Punta Crena beach, in Finale Ligure. For those who want to experience a totally wild adventure, this beach is the best. It gives you the right amount of motivation to do so, as it is quite difficult to get to it.
After a long climb up, and then, down on a rope, a hike, and also swimming for a while, you will arrive at something like paradise, where nature is intact and a clean sandy beach is surrounded by vertical cliffs. Furthermore, for a calm atmosphere, a magnificent view, and an escape from the routine, Punta Crena beach is the best choice.
2. Balzi Rossi beach, Grimaldi di Ventimiglia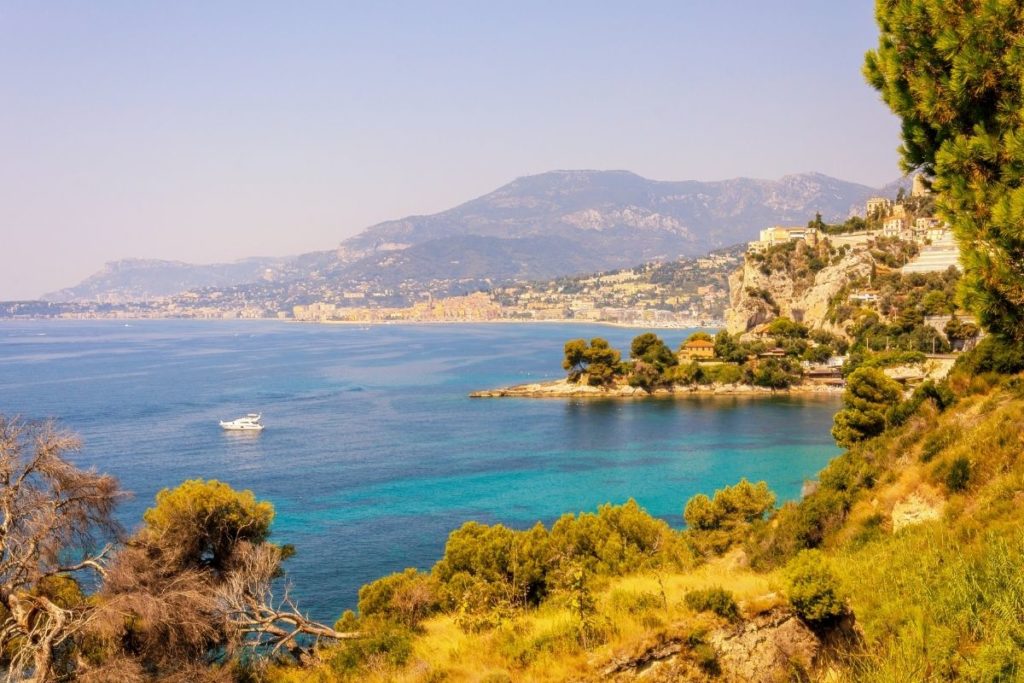 Our second of the Italian riviera beaches, Balzi Rossi beach from Grimaldi di Ventimiglia. This beach is the perfect expression of Italian quality service and a comfortable holiday style. In order for every traveler to experience the best times on the Italian Riviera, while being close to the French Riviera as well, Balzi Rossi beach on the Italian Riviera offers unique and unforgettable hospitality.
You will be having a tanning bed, an umbrella, and a nonstop service on the beach. You'll also taste the cuisine of dishes made of the highest quality, as well as the selection of wines they offer. The Balzi Rossi beach also welcomes you to tonight's beach events, such as open-air cinema, theater, music nights, and more.
3. Spiaggia di Fegina, Monterosso al Mare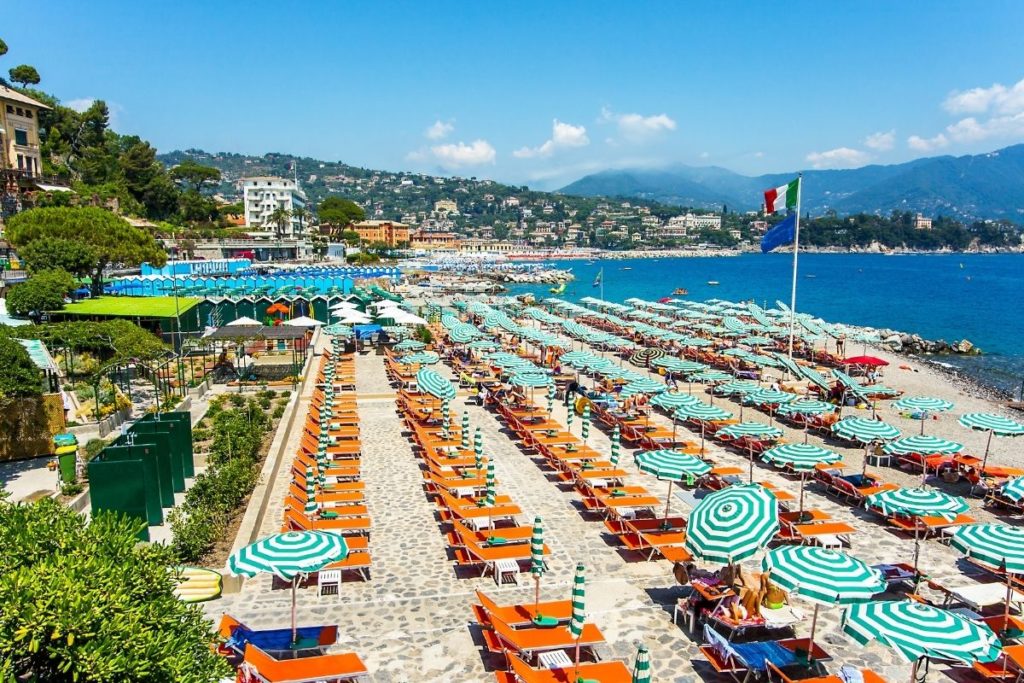 Here we are with Monterosso al Mare's Spiaggia di Fegina. Monterosso al Mare breach is one of the most popular beaches on the Cinque Terre coast. It can be directly remarked through its colored umbrellas, chairs, and even bins. Beyond the beach, there are many great restaurants in Monterosso!
Tourists can enjoy a well-equipped holiday setting, along with top-quality restaurant and bar service. Moreover, the whole experience resembles a peaceful atmosphere near an ancient village. Indeed, Spiaggia di Fegina is the best picturesque beach, having beautiful rocks and crystal clear green water in the heart of Monterosso.
4. Lido delle Sirene beach, Bergeggi – The explorer's favourite Italian Riviera beach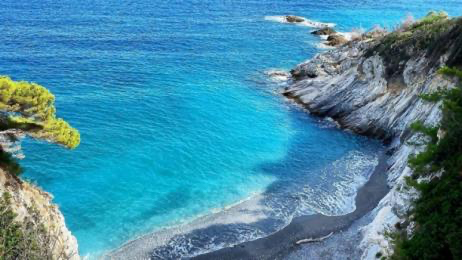 A small paradise on the Italian Riviera is the name that had been given to Lido delle Sirene beach from Bergeggi. A paradise for divers, due to its crystal clear waters and rocks, spectacular surroundings around a fine black beach.
Also, the possibility to explore brought many tourists along the times, as everyone can wander around. They do hiking, climbing, swimming, alongside the cliffs, sunk into caves just surrounded by the sea, sand, nature, and sky. The beach is accessible by walking and also through kayak trips.
5. Paraggi beach, Portofino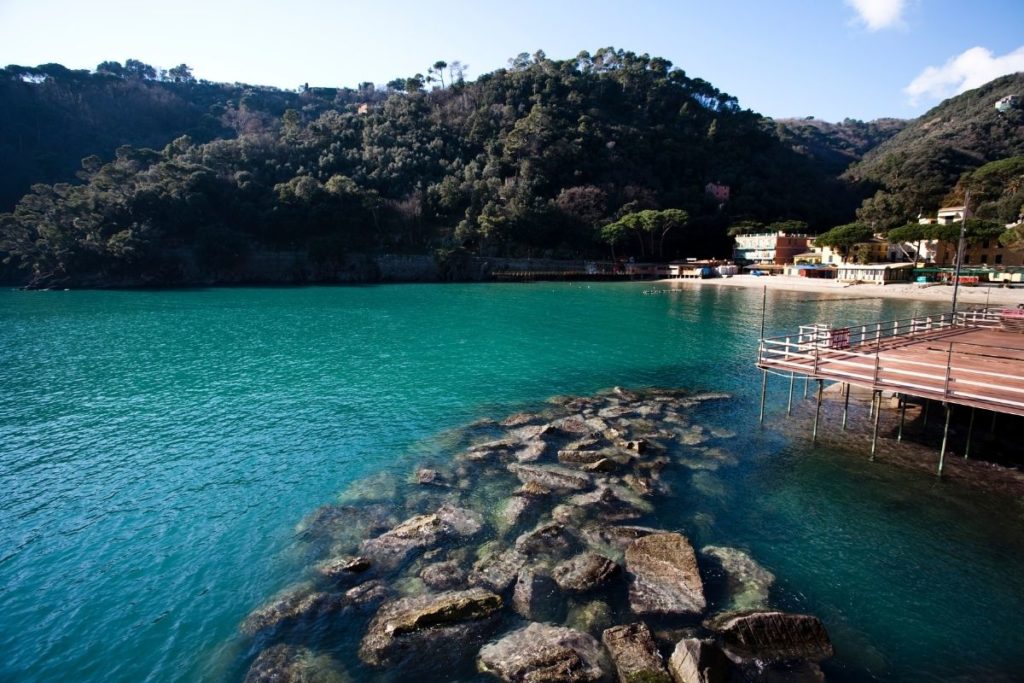 Portofino is the best beach town on the Italian Riviera, in Italy. The stunning, magical beach of Portofino can't be missed! An amazing Italian style of buildings leads you to the Paraggi beach of Portofino. It is showing a movie alike scene of romance and elegance. Also, this Italian Riviera's beach, the Paraggi beach has deep water, clean sands, and an amazing surrounding of yachts and traditional Italian boats.
It is the greatest attraction for tourists that want to experience a local feature, while the locals are very welcoming. If you go to Paraggi beach, you will find relaxation, sun, and emerald green water, all set into an amazing landscape. In addition, It's suitable for couples and families. Spiaggia Paraggi is definitely one of the best Italian Riviera beaches!
6. Spiaggia di Corniglia, Guvano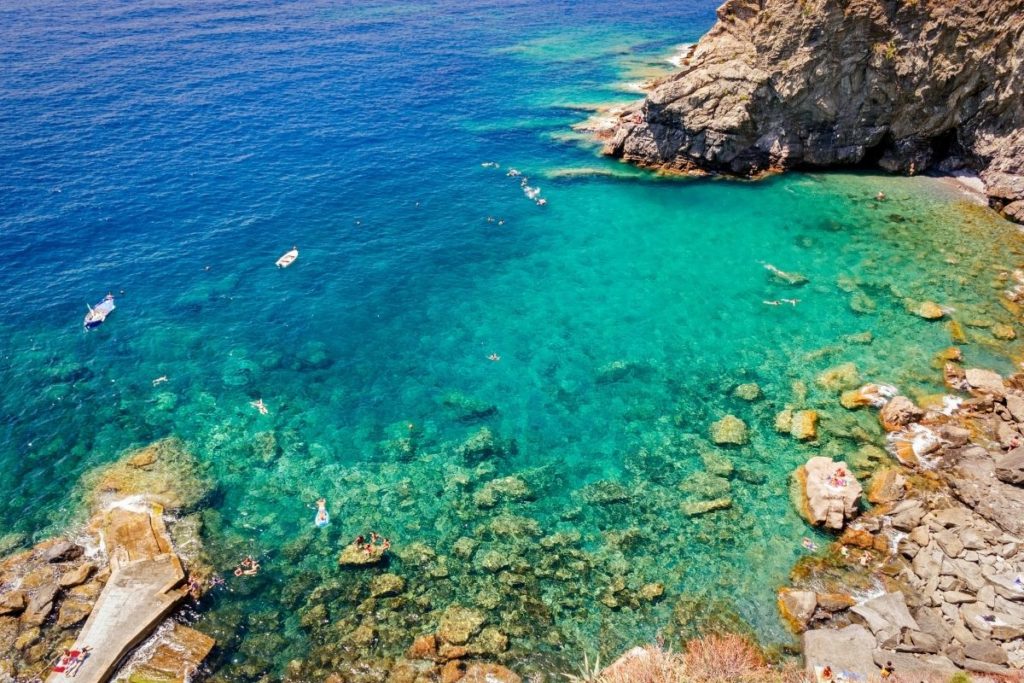 Cinque Terre has definitely the best beaches. We say this because Spiaggia di Corniglia is the total unspoiled nature representation, now frequented by tourists for the intimacy that it offers. It is not easy to get there, but an incredible adventure.
Every tourist in the search of natural beaches should prepare for a quite intriguing story of how this beach was famous in the 70s to be a hippie gathering place. Furthermore, Spiaggia di Corniglia beach has a mixture of sand and pebbles, is surrounded by natural relief and rocks. It is definitely one of the best beaches to see on the Italian Riviera.
7. Spiaggia San Lorenzo al Mare, Imperia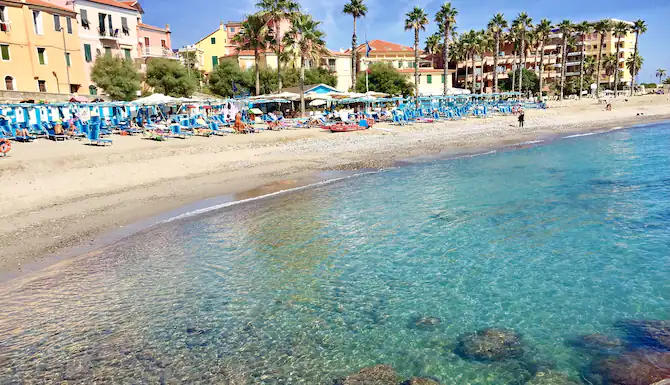 The characteristics of the San Lorenzo al Mare beach had earned it the "Caribbean of Sicily" nickname. It is an amazing seaside area with an unforgettable breathtaking panorama. San Lorenzo al Mare is a beach where relaxation and well-being are taken to another level. It offers plenty of activities, such as tennis, and volleyball in a Mediterranean seaside setting.
Moreover,r there is a lot of greenery surrounding the beach, the water is crystal clear and the sand is very smooth. Being very lively in summer thanks to the fishermen, the San Lorenzo al Mare beach is attracting many more tourists for the colorful views that it offers.
8. Vallesanta beach, La Spezia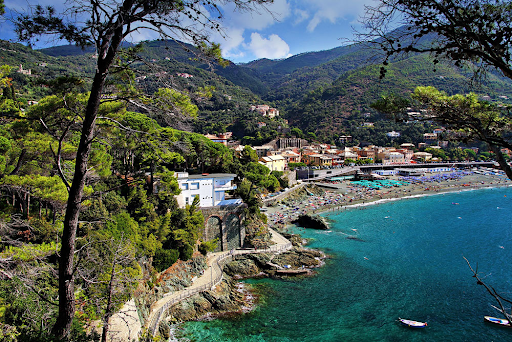 The Vallesanta beach is an Italian Riviera beach. It is located in a natural setting, among the mountains and fine nature that Italy has. Moreover, It is well known for the blue water and gray fine sand that it has, which makes it very accessible. The entrance in the water is made with ease, and the way to get there is even easier.
Surrounded by resorts, there are many facilities that you could have while being there. Still, if you want to enjoy your free time from the crowded atmosphere, there is a large area with free access. It is a great place for relaxation gateways, solo travelers, and even couples of families.
9. Canuei beach, Levanto – A romantic Italian Riviera beach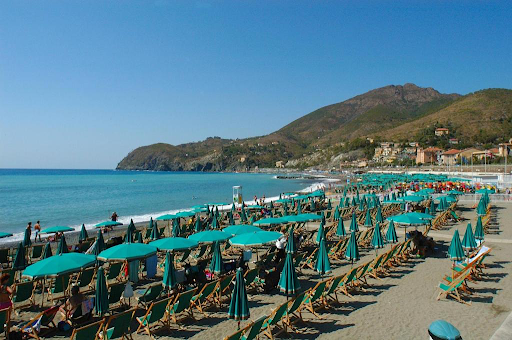 An Italian Riviera beach, often hard to be reached. There is a path between Monterosso and Levanto that needs to be followed. This makes Canuei beach in Levanto intimate and special. Another way to get to Canuei beach is by local boat, which would make the experience even better. Spiaggia Canuei is definitely one of the best Italian Riviera beaches!
What makes this beach very special is the harmonious atmosphere created by the landscape, sky, and water. Also, the sunsets settings make Canuei beach the best escape for couples. All those in search of a chill day, ending with a romantic atmosphere should go there. The smooth oval stones are egg-shaped, which makes the beach have a different feature than the others.
10. San Fruttuoso di Capodimonte beach, San Fruttuoso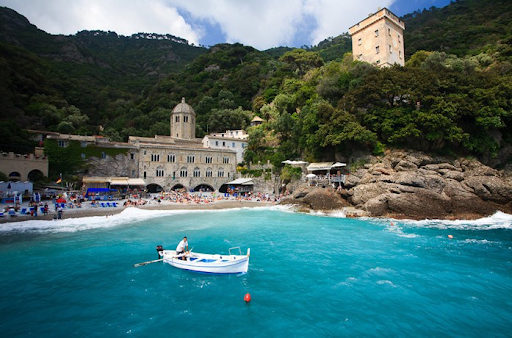 Another great beach on the Italian Riviera is San Fruttuosso di Capodimonte. Isolated between the hills and sea, this beach in Italy offers a peaceful and silent setting. It is the best choice for those travelers who want to blend their beach experience with the deep wild. They can do it while enjoying the beauty of a magical place.
In addition, San Fruttuoso di Capodimonte beach is considered one of Italy's most kept secrets. It's thanks to the splendor that this hidden beach has. The beach, the clear Mediterranean seawater, and the isolation make it the best retreat. Spiaggia San Fruttuoso di Capodimonte is definitely one of the best beaches in the Italian Riviera!
11. Santa Chiara beach, Genoa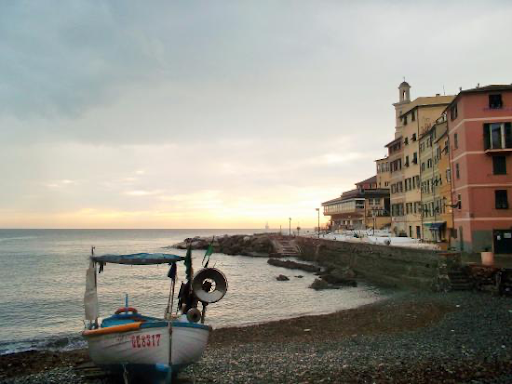 Situated in between Boccadasse and Vernazzola village, the Santa Chiara beach is the quietest place for someone who wants to escape the city center feel. Also, the beach has lots of facilities, offered by an establishment for all the customers. They have facilities such as changing rooms, showers, sunbeds, umbrellas, and also meal possibilities.
Moreover, access to the sea is possible through a wooden structure made on the rocks. Indeed, this is making it a truly Italian authentic presentation for elegance and style. Spiaggia Santa Chiara in Genoa is definitely one of the best Italian Riviera beaches!
12. Spiaggia di Vernazza, Cinque Terre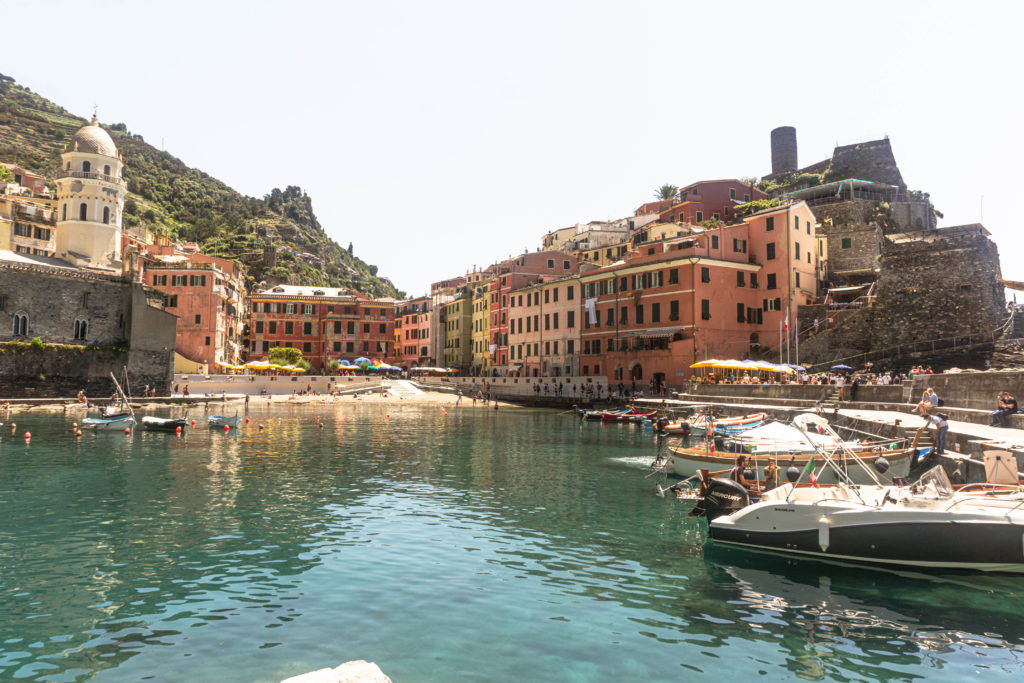 The Spiaggia di Vernazza is the beach where you can swim right near the Santa Margherita church. Even if it's quite a small beach, everyone enjoys the crystal clean water and smooth stones. It is surrounded by a picturesque seaside village.
Also, Vernazza is an extremely fascinating place if you decide to explore it. The multitude of activities that can be done there varies from climbing the hills, to visit the town. You can also jump directly into the crystal-clear sea at the end of your wandering. Tourists could also enjoy boat trips, sky-jet sessions, and spending time with locals who are very friendly.
13. Baia dei Saraceni beach, Varigotti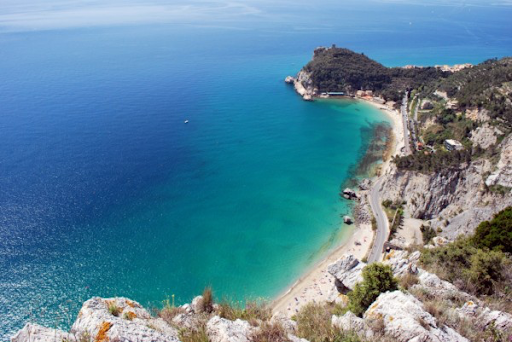 Baia dei Saraceni beach is one of the most known spots on the Italian Riviera. It is situated outside of Varigotti, away from daily city life. The soft sand and transparent water, along with the tall cliffs that surround it, make Baia dei Saraceni beach to be recommended. It is a safe beach, having facilities such as bars and restaurants, parking lots and good quality service.
Also, the small size of the beach blends well with the typical Italian village houses. This is showing how nature can complete a beautiful traditional zone. Baia dei Saraceni is definitely one of the best beaches in the Italian Riviera!
14. Baia Blu beach, Lerici – One of the best Italian Riviera beach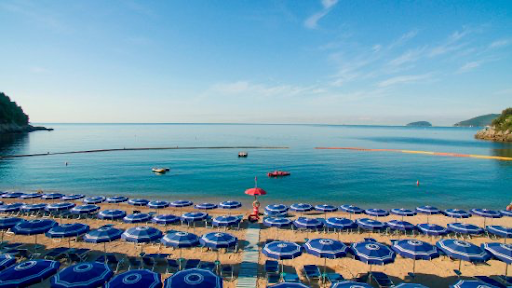 We end our 10 best beaches on the Italian Riviera with Baia Blu beach in Lerici. Baia Blu is a free beach that can be reached from Pozzuolo. It's definitely the beach you can fall in love with. Besides the free entrance, the Baia Blu beach club offers to visitors a lot of services.
From seawater swimming pool, to relax areas, to playground for children. Moreover, the kayak rentals and aquarium programs offer tourists a variety of facilities during their stay. It is not overcrowded and it can be definitely the best summer beach experience. It's good for couples and families that are in search of a chill holiday but also filled with activities.
15. Spiaggia di Maramozza, Lerici
We end our beach selection with Spiaggia di Maramozza, a beach quite easily to be reached on foot. Spiaggia di Maramozza is situated in an amazing location and it's a suitable beach for family holidays. It is large, having clean, shallow water and fine sand.
There are a lot of establishments, such as umbrellas, tanning beds, and services. Tourists can enjoy their lunch and dinner at the nearby restaurants and also have a drink at the bars. The sandy beach follows gently into the clean water. Also, the lifeguards are always on the look, which makes it a safe place for children.
Italian Riviera towns and beaches – The perfect summer escape for your best Italian experience
As you might have observed, the Italian Riviera is definitely full of alternatives in the matter of beach crawling. Adapted to each one's necessities, the beaches offer a wide range of elements that would meet every summer holiday expectation. In conclusion, it's time to travel! Also, you've seen the best beach towns in the Italian Riviera, along with the best Italian Riviera beaches! Have fun while experiencing the Italian Riviera holiday!
Pin it: 10 best beaches in the Italian Riviera!