10 Best Italian White Wines
Italy is the proud producer of internationally known fine wines. The country is often associated with red wines, however, Italy also produces a lot of excellent white wines. But, which are the best Italian white wines? And which are the Italian wine regions that produce the best Italian wine? Before proceeding, we must acknowledge that these are purely subjective opinions. One can follow our suggestions and pair the wine with Italian traditional food.
10 of the best Italian white wines
White wine is the result of grapes pressed without the skin. The color tends to be yellow. It is better to consume it between 8 and 14 degrees. For this reason, we tend to let the bottle cool before consumption. Here we select some of the best white wines of Italy. Let's take a tour of the Italian wine regions and learn together about Italian wine types.
1. Pinot Bianco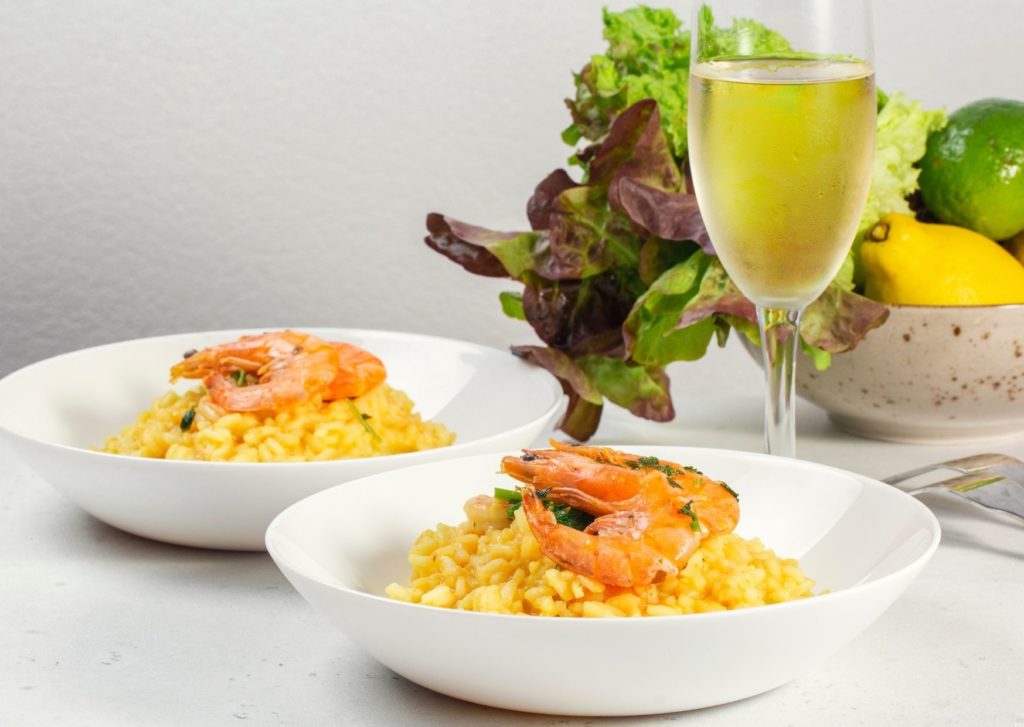 Pinot Bianco is a wine with a good structure, soft and pleasant. Due to its body and acidity, Pinot Bianco is particularly suitable for sparkling winemaking and is among the most famous Italian sparkling wines from Friuli-Venezia Giulia, Trentino-Alto Adige, and Franciacorta.
The color is straw yellow. It also has greenish to golden reflections. This Italian white wine has a fruity and citrus aroma. Pinot Bianco is an excellent pairing with white meats, fish-based main courses, light-cured meat appetizers, and fresh or medium-aged cheeses. Pinot Bianco also combines well with seafood risotto, vegetable soups, salads, and small pastry desserts.
2. Pinot Grigio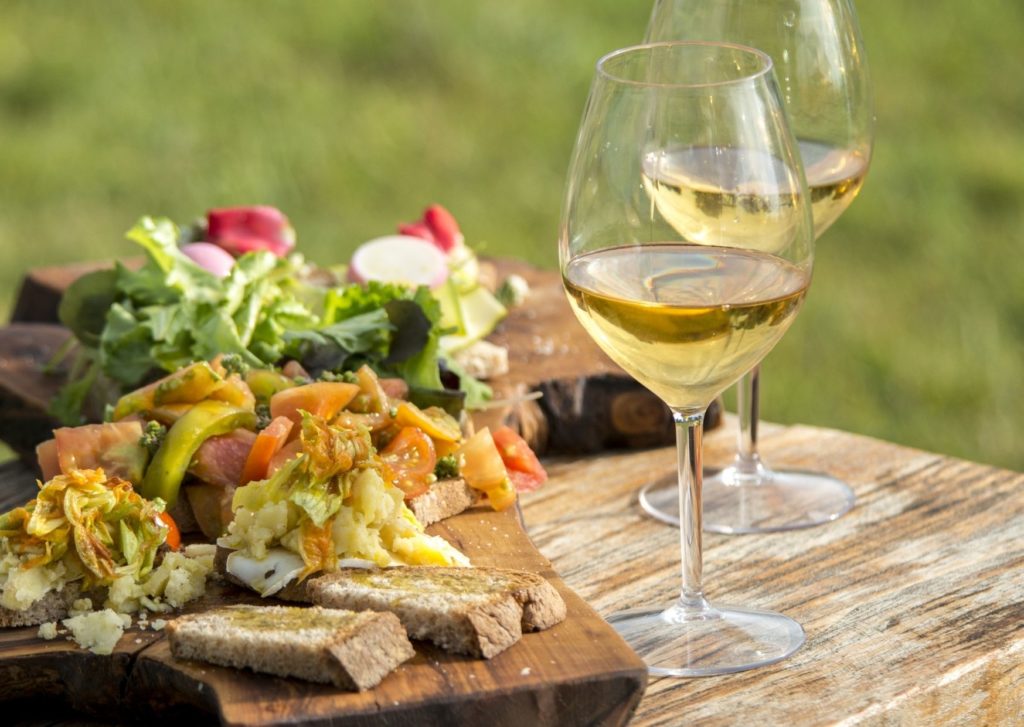 Perhaps one of the most popular Italian white wines is Pinot Grigio. The Veneto region is well-known for its production of excellent white wine. This type of wine is generally quite light. Moreover, it is slightly citrusy.
Pinot is refreshing and a perfect pairing for fish dishes or salads. The organic variety of pinot grigio is made from organically grown grapes with no fertilizers and synthetic chemicals. This is a typical wine also in Friuli Venezia Giulia nortehrn region.
3. Vernaccia di San Gimignano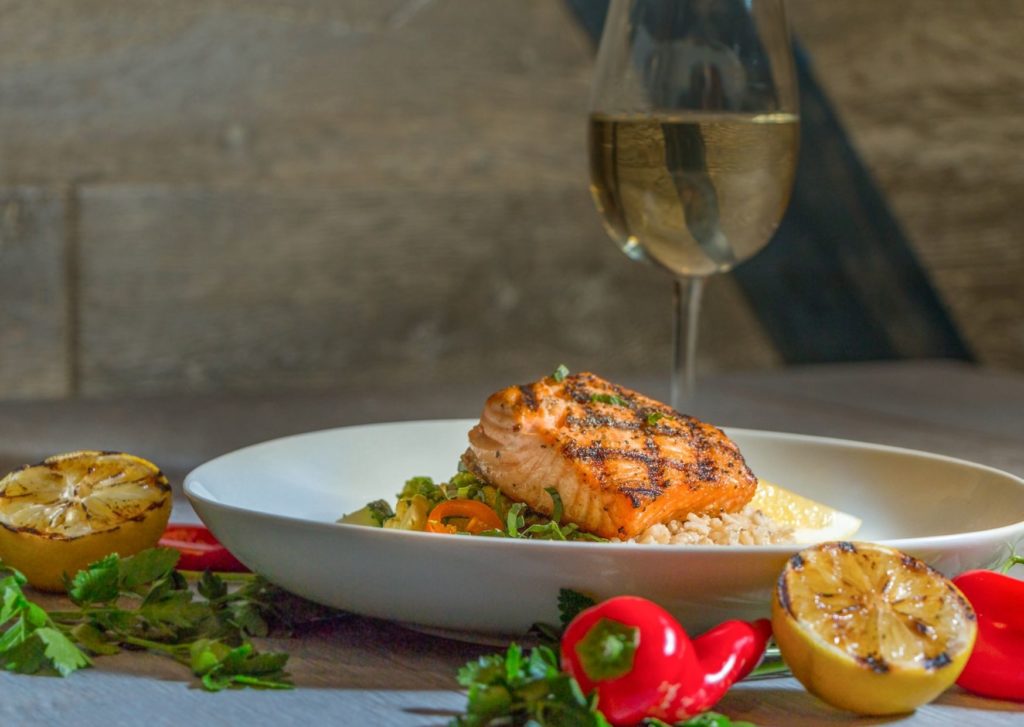 The name of Vernaccia di San Gimignano comes from the grape used to produce this Italian white wine. Moreover, the place of origin is the Tuscan town of San Gimignano. These wines are generally straw yellow, but with the aging process, they also develop golden hues.
These wines are well-structured, fresh, and bright. The aroma is fruity and floral. The typical aftertaste recalls almonds. Vernaccia di San Giminiano is excellent as an aperitif.
It is also a good pairing with shellfish and first courses with white sauces and mushrooms, rice, and pasta salads. In general, we can say that this wine goes very well with all the baked, fried grilled, or raw fish dishes.
4. Soave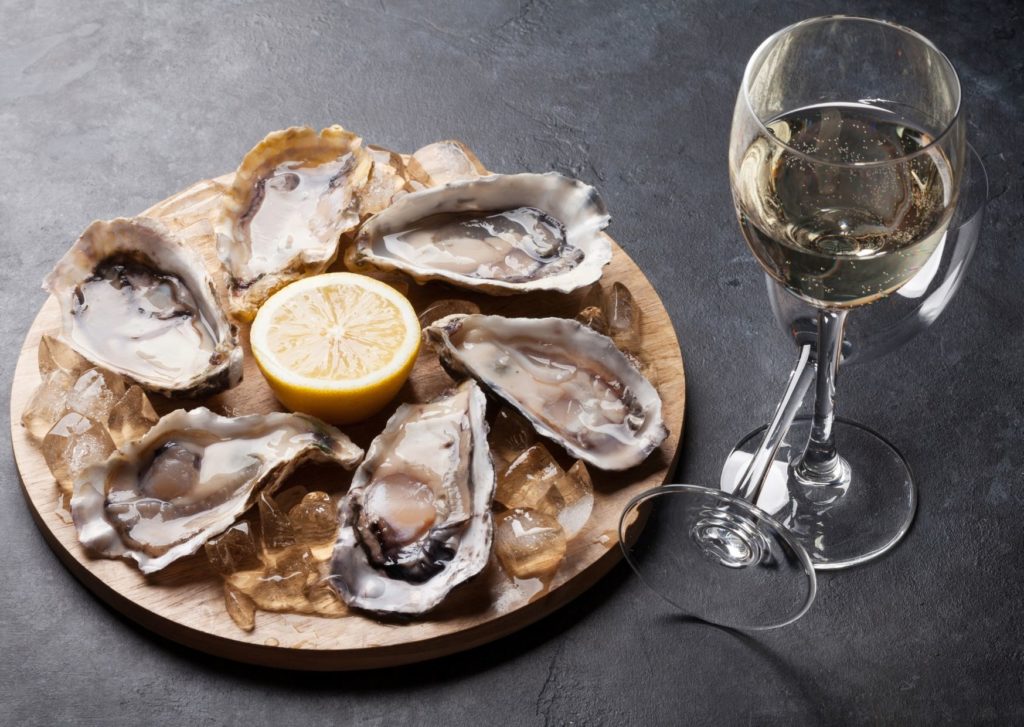 Soave is a DOC wine from the province of Verona, in the Veneto region. This is a white wine known since ancient times: In fact, it is thought to date back to Roman times. Soave is a refined wine with a rich taste. The color is transparent yellow which tends to be greenish.
The flavor is characterized by fruity and floral notes. The taste of almonds is also quite distinctive. This wine is perfect as an aperitif. It is also paired with vegetables, fish, and oysters. You can have it with polenta and mature cheese with a strong flavor.

5. Trebbiano d'Abruzzo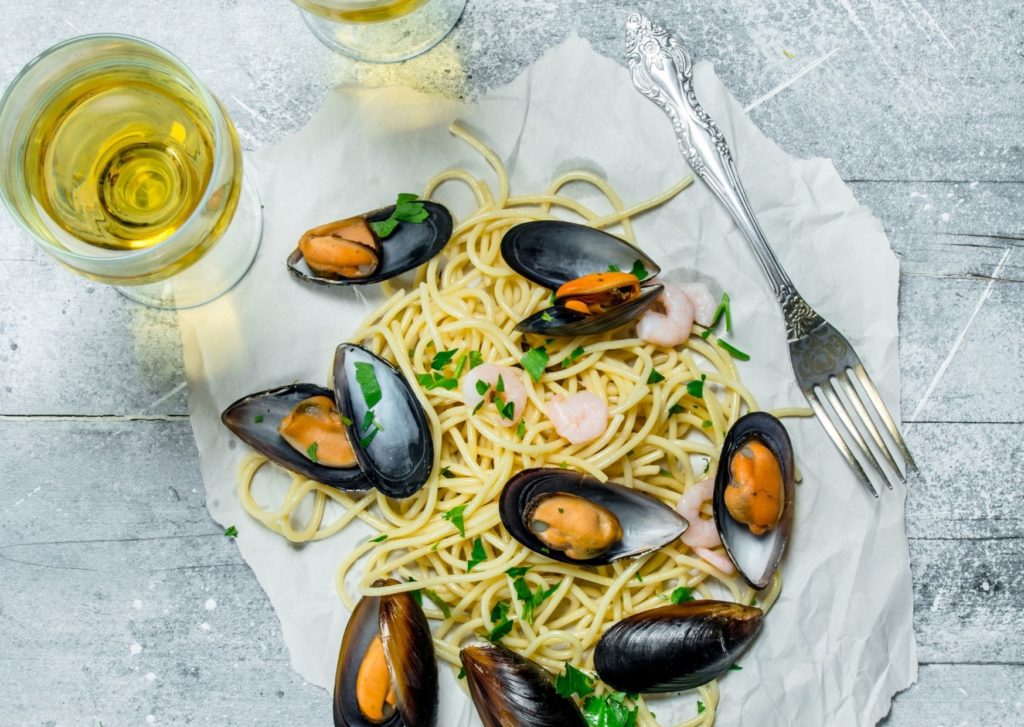 Trebbiano has always been the symbol of the low-cost "everyday" white wine. In its younger version, the color is intense straw yellow. It also has greenish reflections, which tend to disappear with age. It has a fruity and floral aroma.
This fresh and savory Italian dry white wine is often combined with different types of food, ranging from appetizers to seafood, first courses such as spaghetti with clams or tagliatelle with butter and sage, or fish broth, but also slightly aged cheese.
6. Gewürztraminer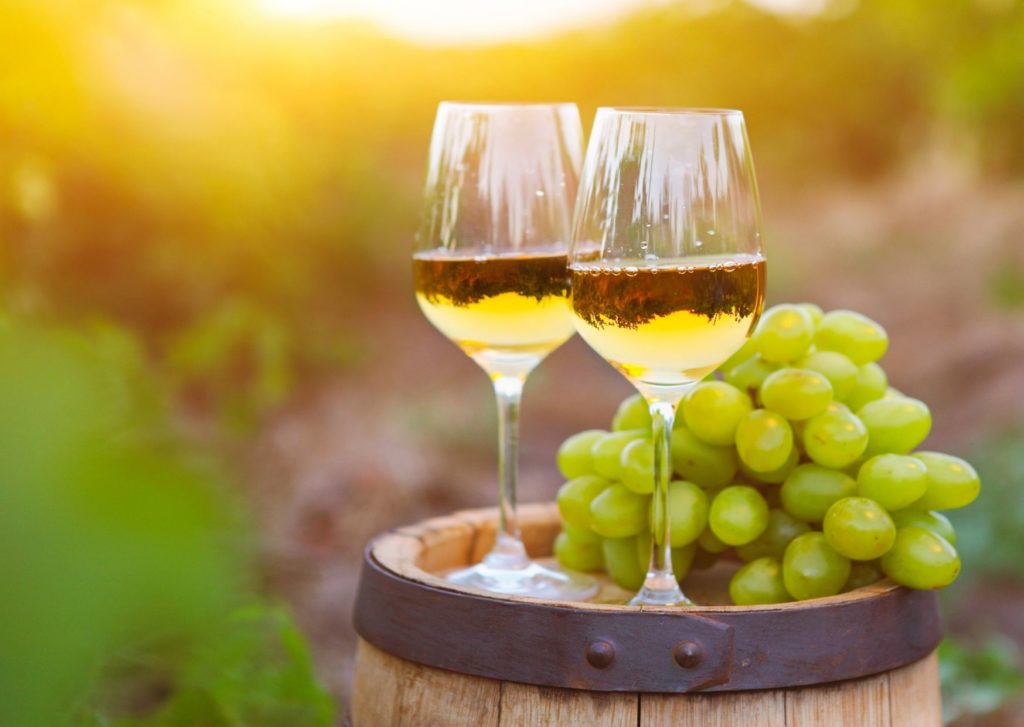 In South Tyrol, there are undoubtedly some of the best Italian white wines and good dry Italian white wine for cooking. The wines are made with aromatic and semi-aromatic grape varieties including the native Gewürztraminer.
Gewurztraminer is an elegant yet complex wine. Generally, it has intense and bright golden hues. Low acidity and high alcoholic degrees are among the wine characteristics. Moreover, the aroma is explosive and intense.
It is therefore essential to be careful to pair it well to avoid covering the flavors of food. Gewurztraminer goes well with ginger, curry, turmeric, nutmeg, cinnamon, raisins, dried fruit, cardamom, avocado, lychee.
7. Vermentino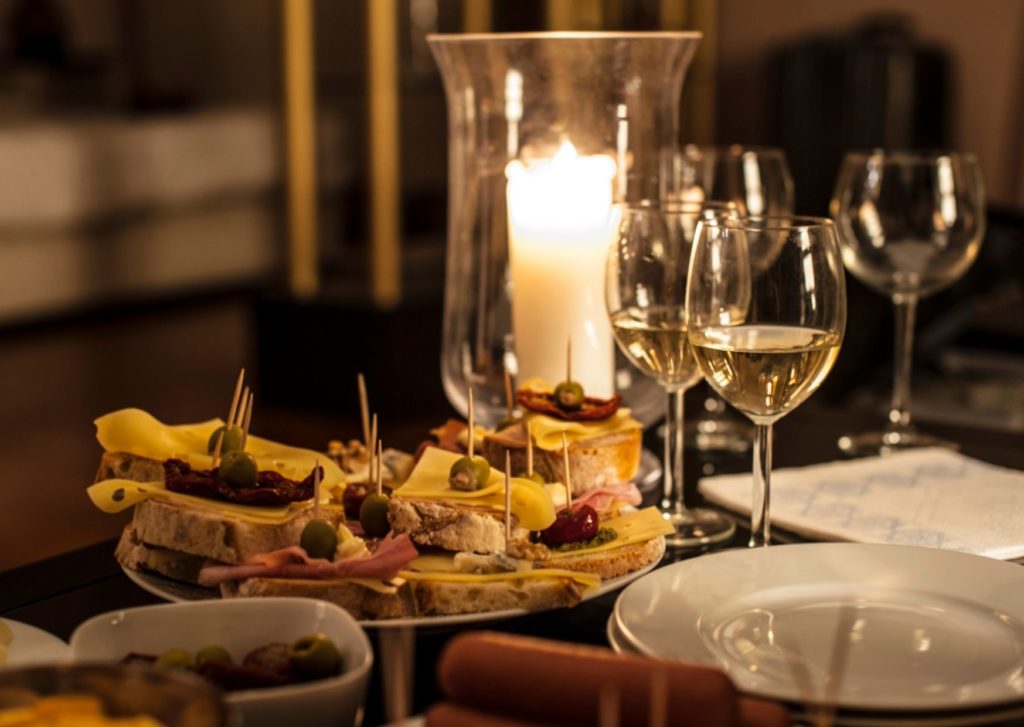 Vermentino produced in the Liguria region is less full-bodied but more elegant. Generally, Italian dry white wine is soft, with a not intense straw yellow color, but strong floral aromas accompanied by notes of aromatic herbs reminiscent of the Mediterranean scrub.
Thanks to its structure and freshness, Vermentino can be a good pairing with fish dishes, even quite elaborate ones. Vermentino Ligure can be paired with rich appetizers such as stuffed zucchini flowers, pan-fried artichokes, Genoese aubergines, and all fish and shellfish dishes.
8. Falanghina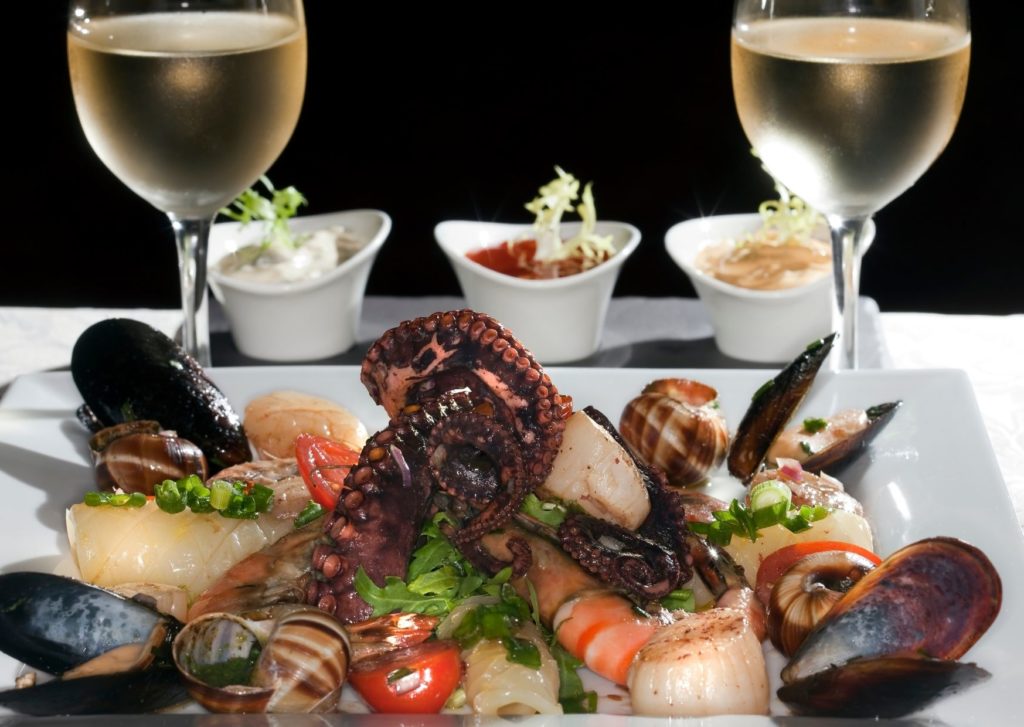 Falanghina is a white grape variety cultivated since time ancient times in Campania. Its fame has led it to spread throughout almost the entire region. This white wine has intense and complex aromas. The still version Falanghina has a straw yellow color with greenish reflections. The sparkling version has a brilliant light straw color.
The still version is ideally combined with Mediterranean dishes: appetizers, rice, and pasta with seafood and legume soups. However, it is also recommended with grilled or fried fish, but also white meats. Soft or young goat cheeses and buffalo mozzarella from Campania are also a perfect match.
9. Verdicchio dei Castelli di Jesi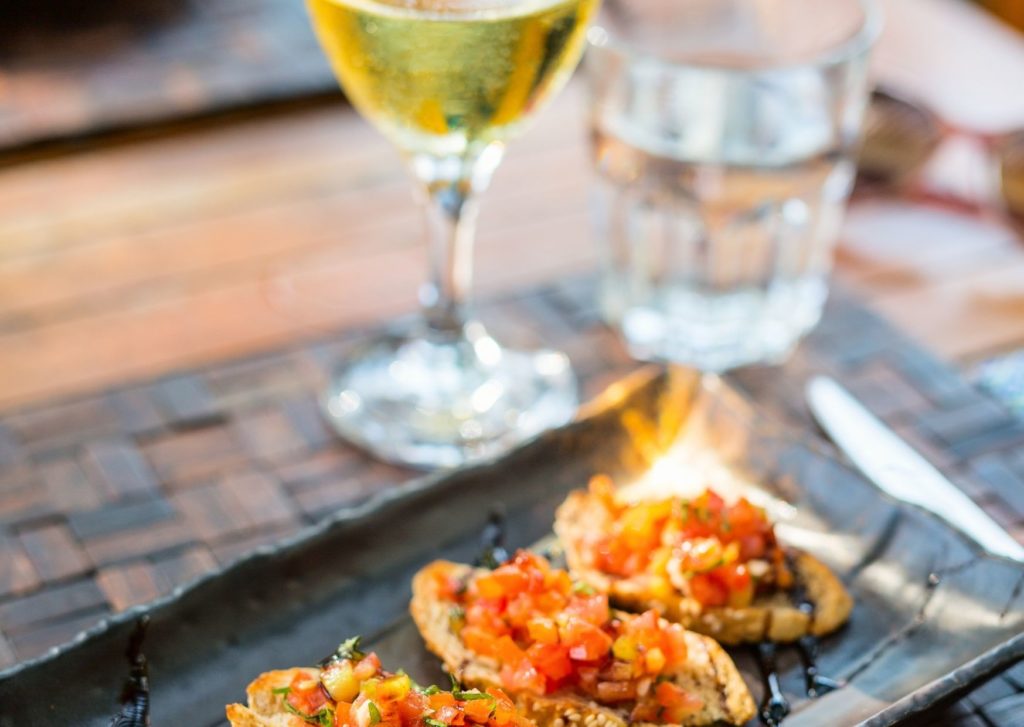 Verdicchio Dei Castelli di Jesi is a backbone of Italian wine history. It comes from the Marche region. Moreover, this is a sparkling wine with a fairly weak structure but strong aromas. It has a marked freshness and effervescence.
Verdicchio Dei Castelli di Jesi has a soft body that accompanies dishes with intense, decisive, and persistent flavors. It can be combined very well with appetizers based on vegetables, fish, and pure meat.
10. Cortese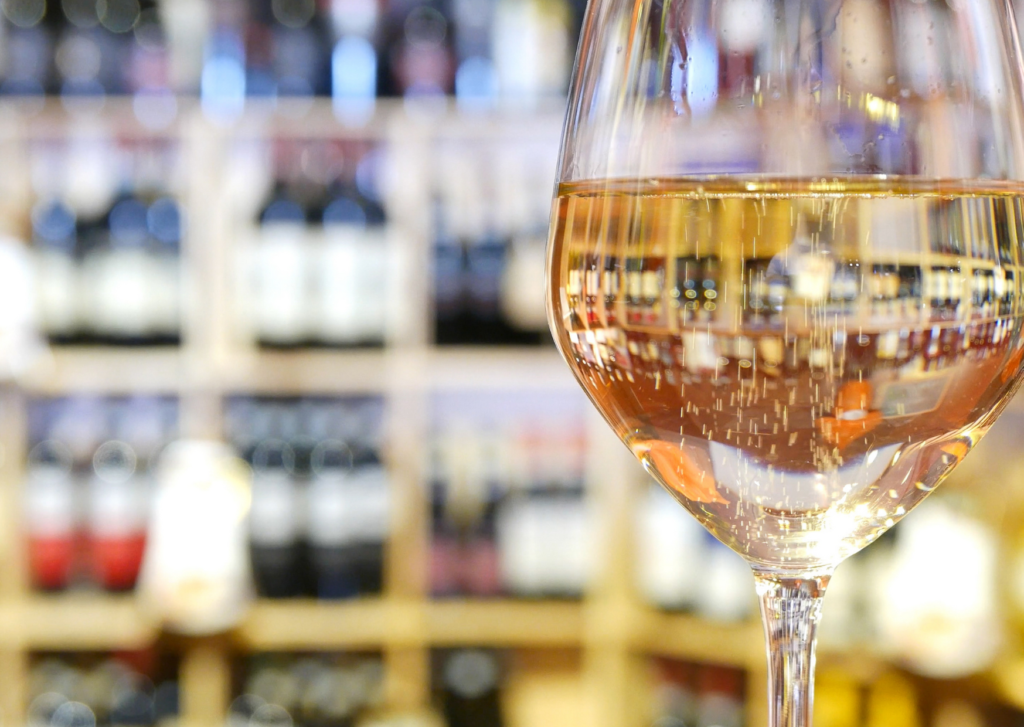 Cortese is a white Italian wine from Piedmont. The color of Cortese can vary from pale to deep yellow. Generally, aromas remind me of apples, citrus, and also tropical fruit with floral notes. It is a light acidic wine. Perfect for an aperitif, appetizers, soups, seafood, pasta dishes, risottos, and white meat.
Wrapping up the best Italian best white wines
If you are already a fan of Italian white wine, which is your favorite? Sweet Italian wine or Italian dry white wine? Each Italian wine region has its typical wine and offers a good pairing with traditional food. Foodies and Italy lovers just have to choose their favorite Italian wine types and taste them with their favorite dishes.
Italian version: Migliori vini bianchi Italiani
Pin it: 10 best Italian white wines