10 Best Italian Chocolate Brands
Since I was 5 years old, my forever favorite bonbons were the Raffaello. Every single time my father came home from a long work trip, he always brought me Raffaello. That was his extra present for St Nicolaus day, for my birthday, and basically every time I was expecting gifts from him. Nothing made me happier than when he pulled out from his pocket the white bonbons with almond, cream, and coconut. Beyond this particular label, there are many great Italian chocolate brands that I grew up with, and I enjoy them ever since. Below, you can learn about all the best artisan chocolate brands in Italy, and the largest Italy chocolate companies that own products we connect some of our dearest memories to.
There is no surprise in how the Italian chocolate brands had proved the difference between themselves, and those from abroad. Using the best ingredients and aiming for excellence, Italian chocolate is just unique! When someone would ask me what country had the best chocolate brands, I won't hesitate to name Italy on side of Belgium, and Switzerland.
The 10 Best Italian chocolate brands you must know about
People ask why is Italian chocolate so good, or how do the Italian chocolate brands proceed to offer such tastes in the matter of sweet delights, as they succeed on every other product as well. The secret lies in their recipes, their process, and their passion for excellence.
The perfection of ingredients also plays a big role in the most famous Italian chocolate brands to be loved so much. Think about the amazing Ferrero Rocher, Kinder Bueno, Raffaello, or the Perugiana. Beyond these, we have selected some more Italian chocolate brand names to add up to the 10 best Italian chocolate brands. Let's find out which are these! When it comes to the perfect gifts from Italy, Italy chocolate is definitely unmissable!
1. Ferrero Rocher – one of the best Italian chocolate brands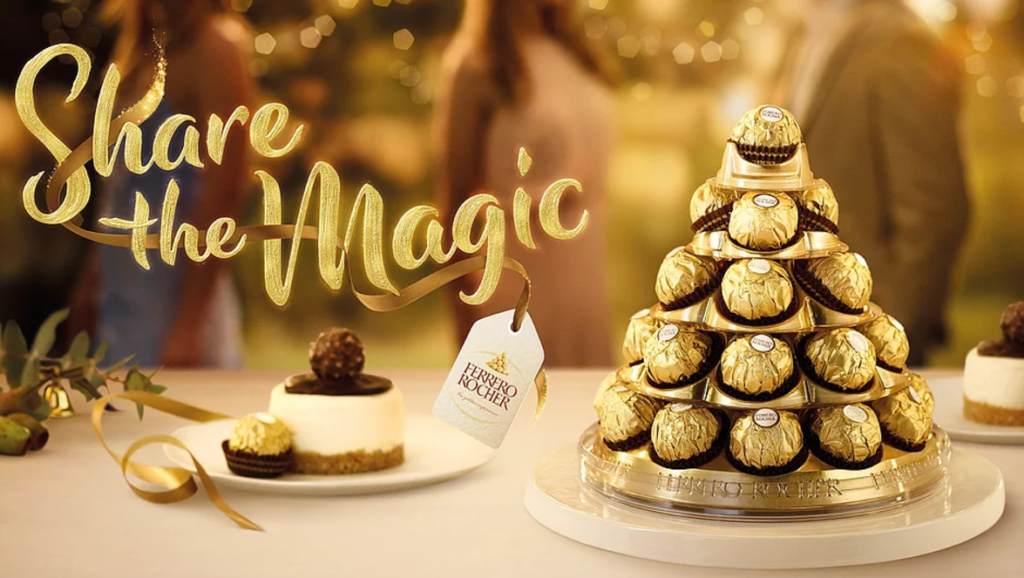 I'm pretty sure you tasted the delicious Ferrero Rocher at least once in your life, if not more, but also the Kinder Bueno. It might come as a surprise but Kinder Bueno is actually Italian, and it's made by Ferrero Rocher, as well as the delicious Raffaello. These are some of the top favorite sweets of everyone, especially in Europe. And this is the reason we started our selection of the best Italian chocolate brands with Ferrero Rocher.
The Ferrero Group is one of the largest chocolate and sweets brands in the world. When it comes to the amazing taste of their products, we must also highlight the elegant and beautiful packaging they use. Driven by passion and quality, the Ferrero brand's inspiration is coming from the Italian pastry mastery. Ferrero was founded in 1946, and it's leading the European chocolate and delicacy markets for decades now.
2. Baci – Perugina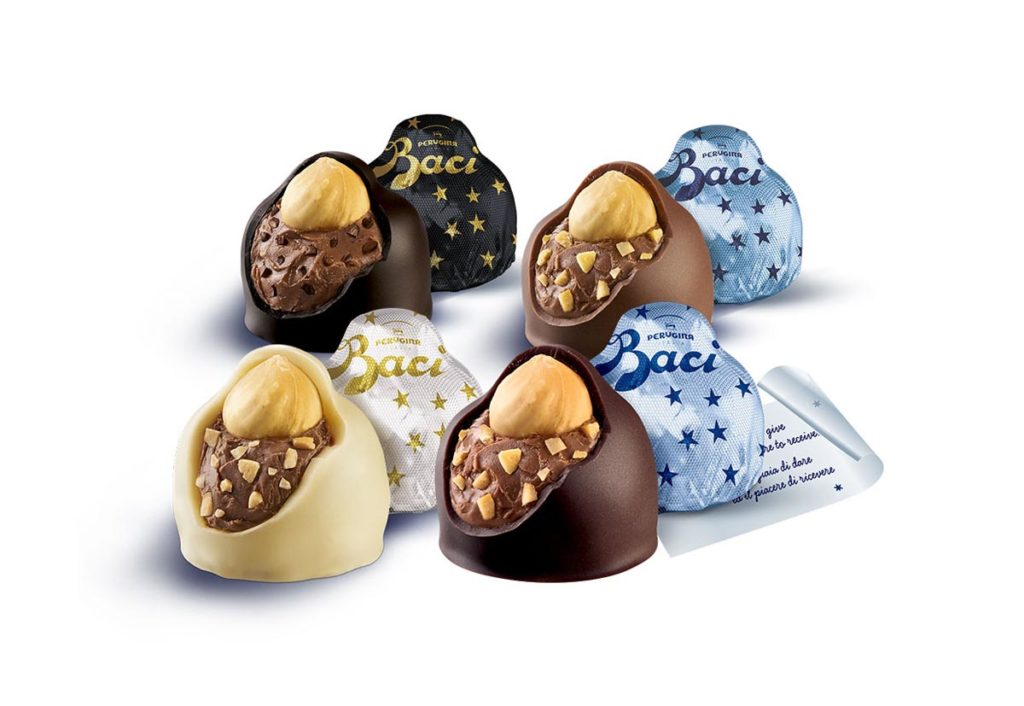 Since 1922, Baci Perugina has evolved in a fascinating way. The Italian brand has a long history, thanks to which it became a big icon in the chocolate industry. The very first name of the brand's chocolate was Cazzotto, as it resembled a punch. Later on, the name of the chocolate changes into Baci, because of the meaning of the word: kisses.
Nowadays, the Baci brand chocolates are resembling a love story, in and out of the packaging. The Baci Perugina brand is a producer of the purest Italian chocolate, having irregularly shaped chocolates with hazelnut crumbs, Gianduja, all sunk in delicious dark chocolate. The perfect bites that will make you fall in love. First with the person who you received it (if applicable) but most importantly, with the Baci chocolates!
3. Nutella
Italy chocolate is nothing without Nutella! The first Nutella was made by Michele Ferrero in 1965. It all started with the foundation of Piero Ferrero's products, the Giandujot in 1946, which was a sweet paste of the first recipe shaped into a loaf that could be sliced. This was followed by the Super Crema in 1951 when the Giandujot has transformed into a creamy new product that was easier to spread. Nutella itself was born in 1964, made by Michele Ferrero, which was the first-ever jar of hazelnut and cocoa cream.
Since 1964 Nutella is sold now in 160 countries and you can't really find a person who wouldn't know what Nutella is! The delicious hazelnut cream became over the years the favorite of many kids, and in usual, many of those who have a sweet tooth. The Nutella itself, as we mentioned earlier, is made by Ferrero Rocher, and it's the top of those Italian chocolate brand names that everyone knows around the world.
4. Gardini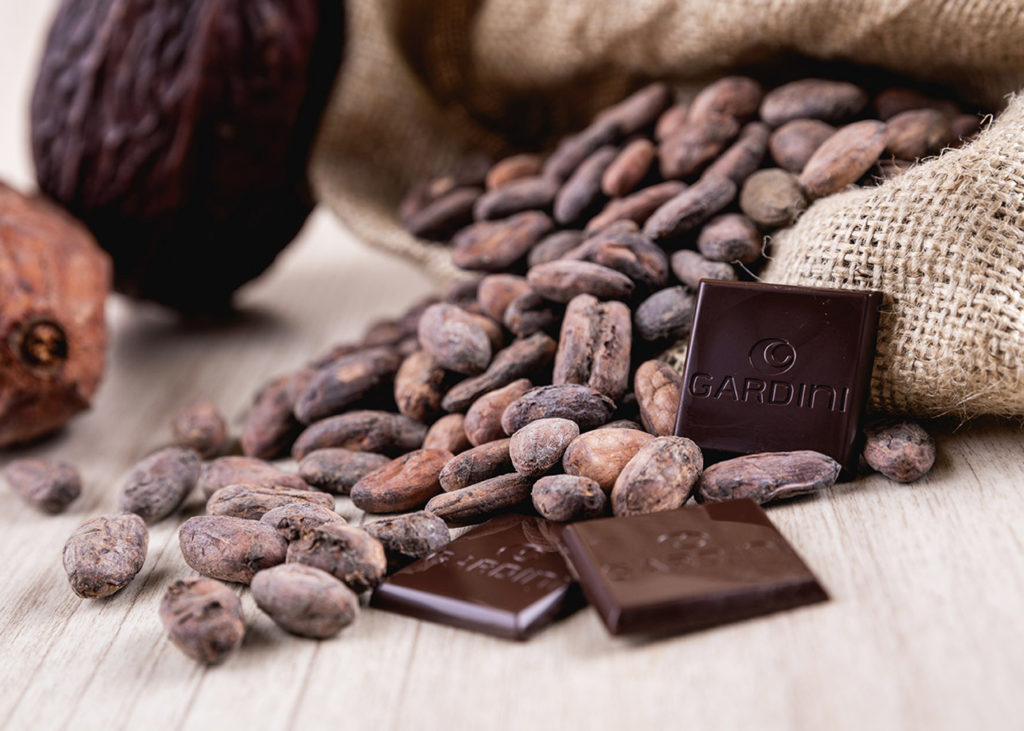 Gardini is an award-winning Italian handcrafted chocolate brand with a history of over 70 years. It all started in the late 50s' when Filippo and Mentana Gardini opened their first bakery shop, which was carried on by their daughter Maria and her Husband in 1965. First, they dedicated themselves to pastries which brought big success.
This success lead to the opening of the famous pastry shop Pasticceria Le Perle in 1976 in Lido di Spina, the province of Ferrara. This pastry became really famous all over the region of Emilia Romagna and expanded over the years even more. Gardini started focusing on chocolate in 1987. Now, the artisan products of Gardini are present in various places around Italy, Europe, and the United States too. Hence their excellence, they must have a space on our list of the best Italian chocolate brands.
5. Gobino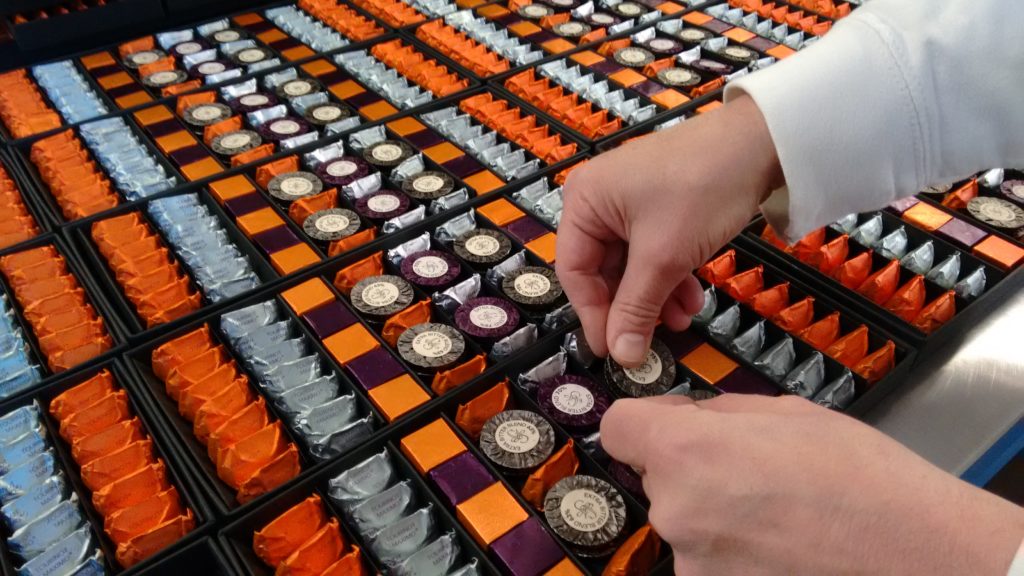 When we talk about Italian chocolate brands, you must know that Torino and the region of Piedmonte is where most of the best artisan chocolate brands are based. The same applies to one of the greatest Italian artisan chocolate brands, Guido Gobino which was founded by Giuseppe Gobino in 1964, then taken over by his son Guido.
Over 50 years of tradition, the best selection of hazelnuts and cocoa, passion and excellence are what made Guido Gobino one of the best artisan chocolate brands in Italy. The brand received dozens of international awards over the years, and they have become famous around Europe, the US, and Japan. Also, if you're in Torino, you can sign up for chocolate tasting in the shop or at the Gobino factory as well!
6. Venchi – One of the oldest Italian chocolate brands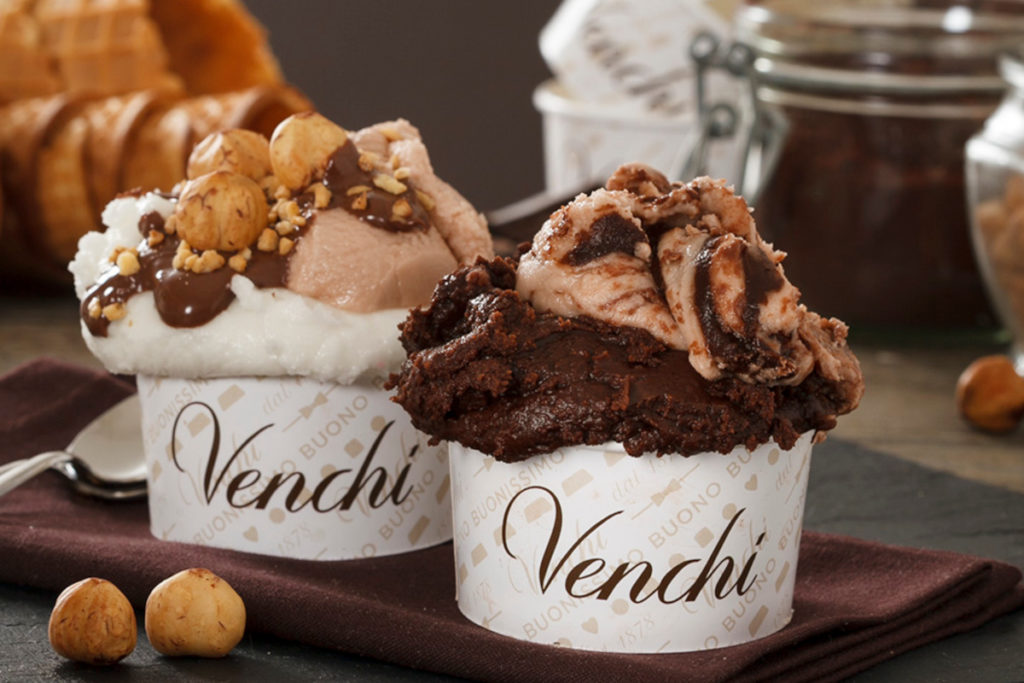 Venchi is one of the oldest Italian chocolate brands with over 140 years of experience in the industry. The brand was founded by Silviano Venchi, a 20-year-old boy from Turin who was so in love with chocolate that he spent his savings on two bronze cauldrons and began experimenting with chocolate first in his apartment, then in a small room in Borgo Vanchiglia in Turin. A few years later, the Nougatine was born, a bon-bon of chopped and caramelized Piedmont hazelnuts covered with extra dark chocolate.
Venchi became a famous Italian chocolate brand name after this, creating one after another the most famous and popular products, the Chocoviar, the Tartufini, Gianduiotti, Cremini, and much more. Today Venchi owns over 350 chocolate recipes and 90 gelato flavors that are present in over 70 countries in Europe and around the world. The chocolate excellence in Turin is incredible, and Venchi is definitely one of the best Italian chocolate brands you should try!
7. Amedei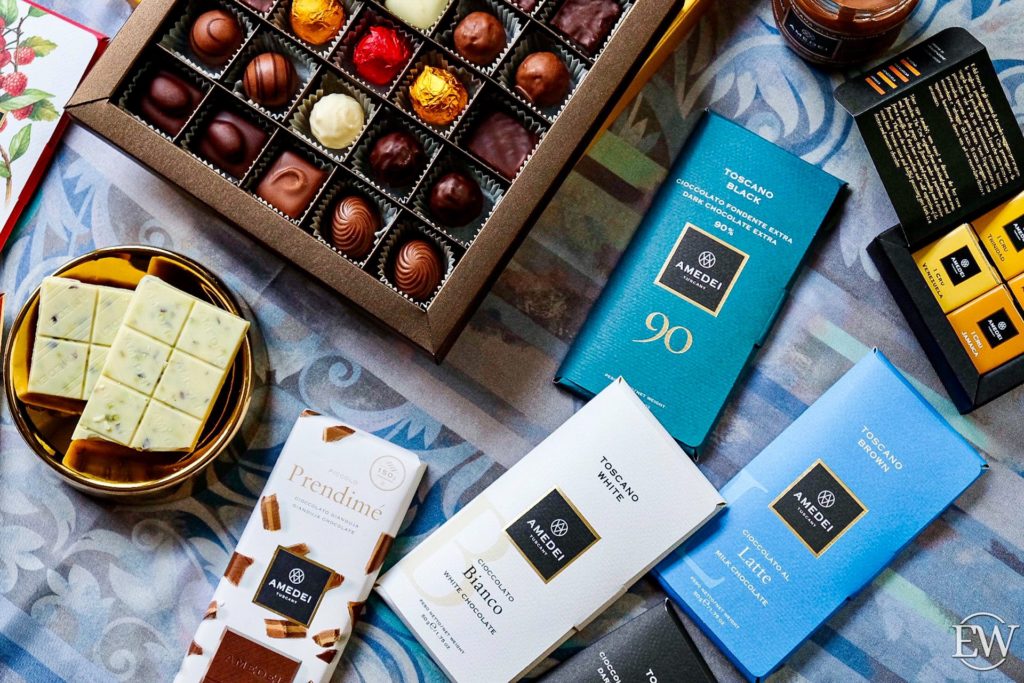 Amadei was founded in beautiful Tuscany in 1990. As for many other Italian chocolate brands, the idea is never on having dozens of products of low quality, but having some, that are perfect. Amadei is an artisan chocolate brand in Italy that won 2 times the Golden Bean Award along with other 83 international awards so far. Their excellence comes from the use of exclusive, high-quality, fine cocoa beans from verified places and their passion for the sweet delights.
The first and most famous product of Amadei is the Toscano Black 70, which is a 70% extra dark cocoa blend, perfectly balanced and characterized by a unique aroma profile with hints of tobacco, roasted malt, and cedarwood. Amadei's first Golden Bean Award was for the Toscano Black 63 in 2008. London's Academy of Chocolate, which awarded the Toscano Black, over the years awarded Amdei chocolate with the highest number of Golden Beans amount all chocolate manufacturers. An Italy chocolate you can't miss!
8. Domori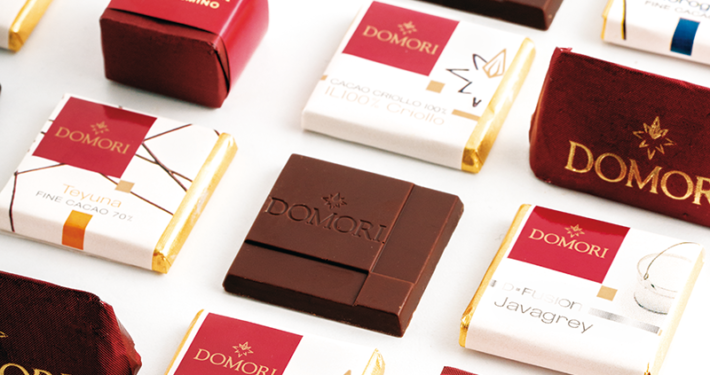 Domori was founded by Gianluca Franzoni. After finishing his studies Gianluca went to Venezuela in 1993 where his passion for gastronomy evolved into a great passion for cocoa. He spent 3 years in the fields experimenting with different varieties and post-harvest processing to preserve biodiversity and prevent the extinction of extra fine Criollo cacao.
Domori was founded in 1997, and it's the first company in the world to process exclusively fine cacao while they see the human element as just as important as the raw material. The company was fighting ever since to protect these fine varieties of cacao in their natural habitat and the farmers who work there. Nobody had a passion for the pure essence of noble cocoa as Domori has. And this makes them one of the best Italian chocolate brands!
9. T'a Milano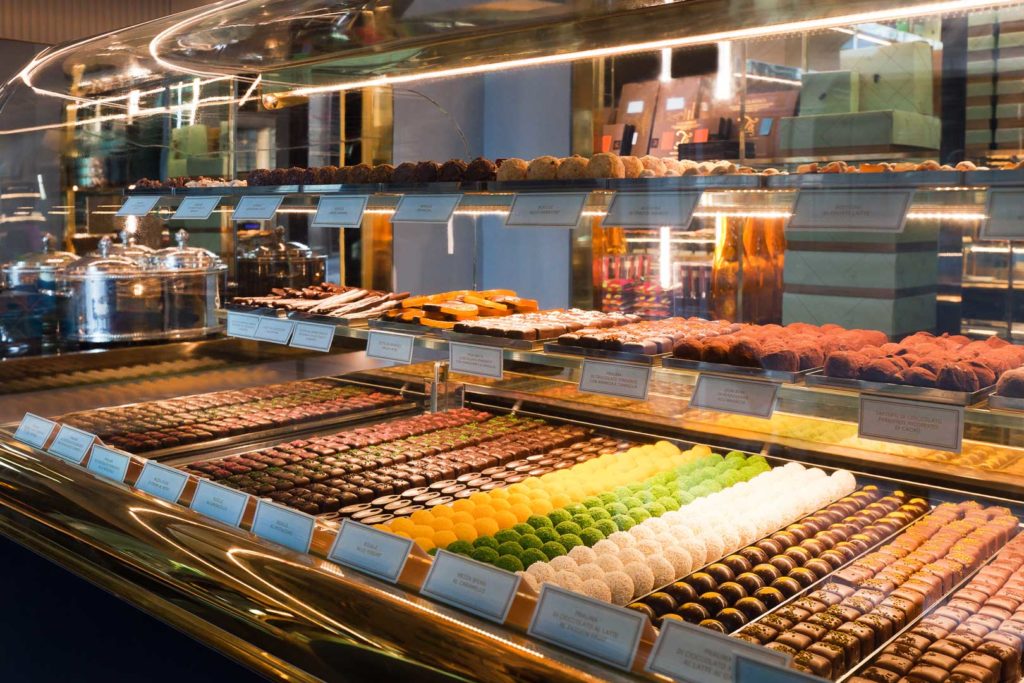 T'a Milano is one of those names we must mention when we speak about the best Italian chocolate brand names, but also if it comes to Panettone. The history of the brand dates back to the early 1900s family pastry tradition of the Alemagna family. Gioacchino Alemagna after WW1 took the opportunity to characterize the history of Italian dessert. After the first expansion, with two luxury pastry shops in Milan and Rome, the brand was unstoppable.
The today-known T'a Milano was founded by Tancredi and Alberto Alemagna in 2008. Two entrepreneurs with a passion for chocolate and Haute Patisserie decided to combine tradition and creativity by returning to the family art that's revisited in a contemporary way by an entrepreneurial vision that explores trends and transforms into refined products. T'a Milano grew from chocolate to catering and banqueting, as well as the T'a Milano Restaurant & Bistro. Another Italy chocolate that you can't miss!
10. Caffarel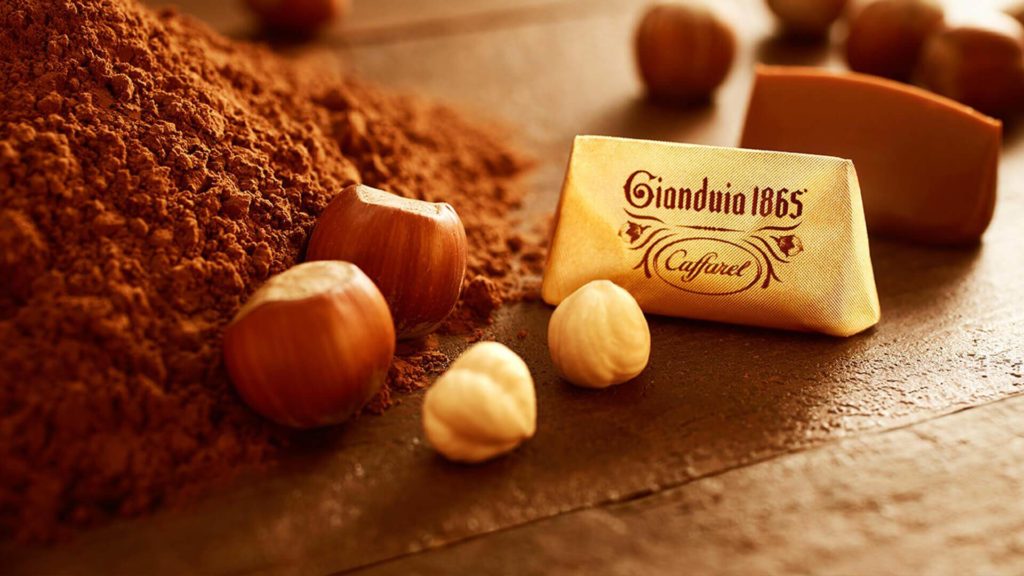 The history of Caffarel started in 1926 with Pier Paul Caffarel in Turin, Italy where he opened his first chocolate lab. This was followed by another important event, one of the most famous chocolates in Italy, the appearance of Gianduiotto in 1865. This was the first-ever made chocolate based on hazelnut. By the late 19th century, the Caffarel chocolate became the must-have Italian chocolate on the table of royals around Europe.
The brand until today expanded all over the world, and it's one of the largest Italian chocolate brands, which is also the oldest Italian chocolate brand that today is still on the pedestal of the best chocolates you could find. Since tradition is important, the Caffarel artisan chocolate makers are doing the Caffarel chocolate based on what Pier Paul Caffarel started in 1826. Traditional taste that even kings enjoyed.
Wrapping up our 10 best Italian chocolate brands – Famous Italian chocolate brand names
You've been scrolling through a fine Italy chocolate brand selection! Our list of the 10 best Italian chocolate brands names shows us one more time how the Italians have such a big chocolate culture. Also, as you could've seen, those Italian chocolate brands are spread throughout the country and reached an enormous international level, tasted by chocolate gourmands from all around the world.
Once again, the "Made in Italy" tag expressed what Italy really means in a matter of quality, craftsmanship, passion, and innovation. The many reasons why Italian products are unique and irreplaceable.
Pin it: Italian chocolate brand names – Which are the most famous Italian chocolate brands