15 Best Things to do in Torino Italy
A gem that's not so popular as Rome, Florence, Venice, or Naples… And we are right to wonder, why? Turin is the capital city of the Piemont region, and it's the to-go place for all chocolate lovers! Now, if you're planning on visiting Torino and you're unsure what to do, we're here to help! We gathered a list of the best things to do in Torino Italy. In this list, we have included some of the most famous landmarks of Turin as well as museums, parks, and piazza. Torino is special as many of its buildings are a part of the UNESCO World Heritage Site since they are Savoy residences.
15 Best Things to do in Torino Italy
Turin for a long time belonged to the House of Savoy, and they are to be thanked for most of the amazing landmarks and castles you can find in and around the city. Also, Turin in 1861 became the capital city of unified Italy, and it did grow into one of the most important, most powerful industrial cities of Italy. See for example some of the most famous Italian car brands that are made here, like the Fiat.
Besides the stunning architecture in baroque, rococo, neo-classical, and art nouveau styles, Torino's restaurants, parks, and gardens are a beautiful sight to the eye. If you love history and religion then there are plenty of attractions to visit. If you go to the top of the Mole Antonelliana you'll get a stunning view of the Alps and the city. What's a better reason than to visit Torino and discover the 15 best things to do in Turin? Make sure you also check our list of the best hotels in Turin Italy!
1. Mole Antonelliana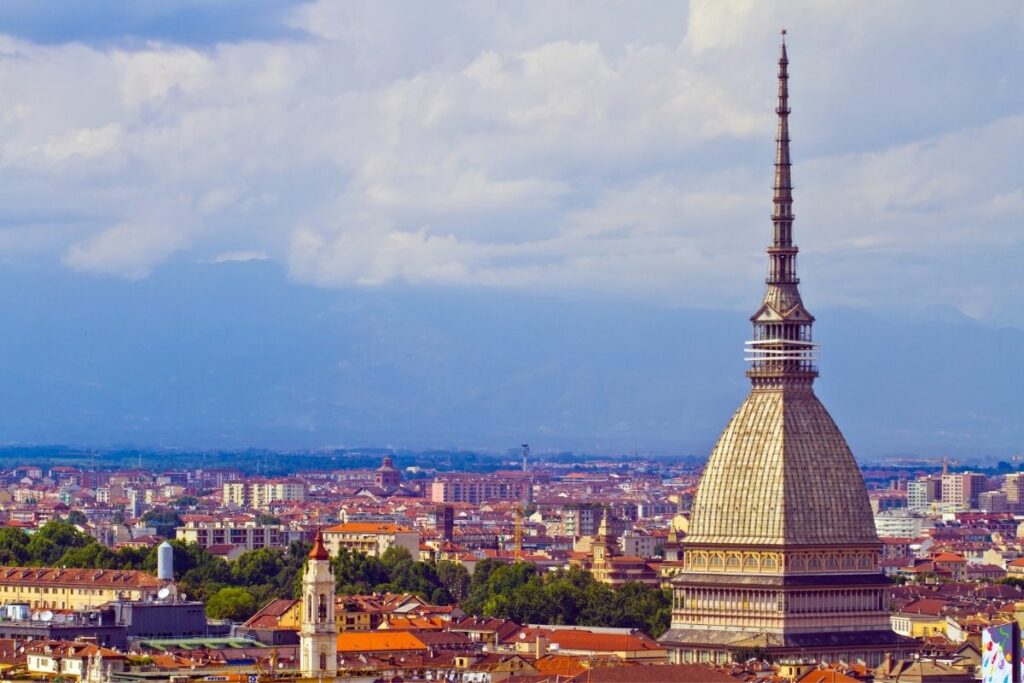 One of the first reasons you should visit Torino is its stunning architecture. The Mole Antonelliana is a famous landmark building in the city that got its name after the architect itself, Alessandro Antonelli. As far as the word 'mole' goes, it means that the building is of monumental proportions in Italian. The construction of this interesting-looking building was finished by 1889 although it began in 1863. Mole Antonelliana was built as a synagogue, however, later the Municipality of Turin made it into a monument to national unity.
Why is this one of the best things to do in Torino Italy? Well, if you go up to the tower, you get to see Torino in its full glory. Its height reaches 167.5 meters and back then it was the tallest brick building in the whole of Europe. The panoramic terrace which you can visit is 85 meters high and you'll even see the Alps, given that the weather is good. Visitors have the option to either climb the stairs or take a lift. It is closed on Tuesdays, so do plan ahead and check the opening hours before visiting.
2. Historic Coffee Houses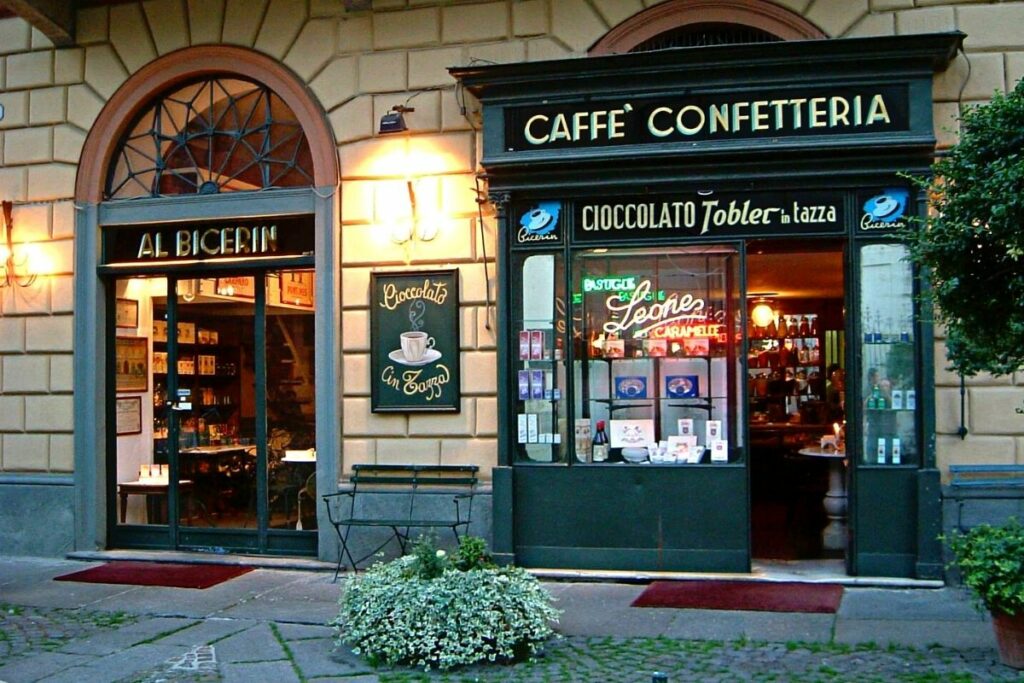 When you're in Italy you must have some delicious Italian coffee. How about you pair this with fun things to do in Turin Italy such as visiting historic coffee houses? That's right, there are quite a few of them throughout the city and they all look dreamy. The very first one everyone recommends visiting is Café Al Bicerin which is situated in the center of Torino. It's been open since 1763 therefore, you must not miss out! Besides drinking coffee and having some pastries, you can purchase classic chocolate bars as well as a chocolate liqueur.
Another gem is Guido Gobino, who is also famous for being a great master of the regional art of chocolate. And you should definitely try the Gobino chocolate in Italy! Drink some hot chocolate and try out the confectionaries in the store. Lastly, check out Caffè San Carlo. The inside is stunning, filled with vintage furniture and decorative ceilings with gold accents. Not to mention the sculptures and wall art. It's a meeting point for poets, politicians, and even adventurers.
3. Palazzo Reale and Palazzo Madama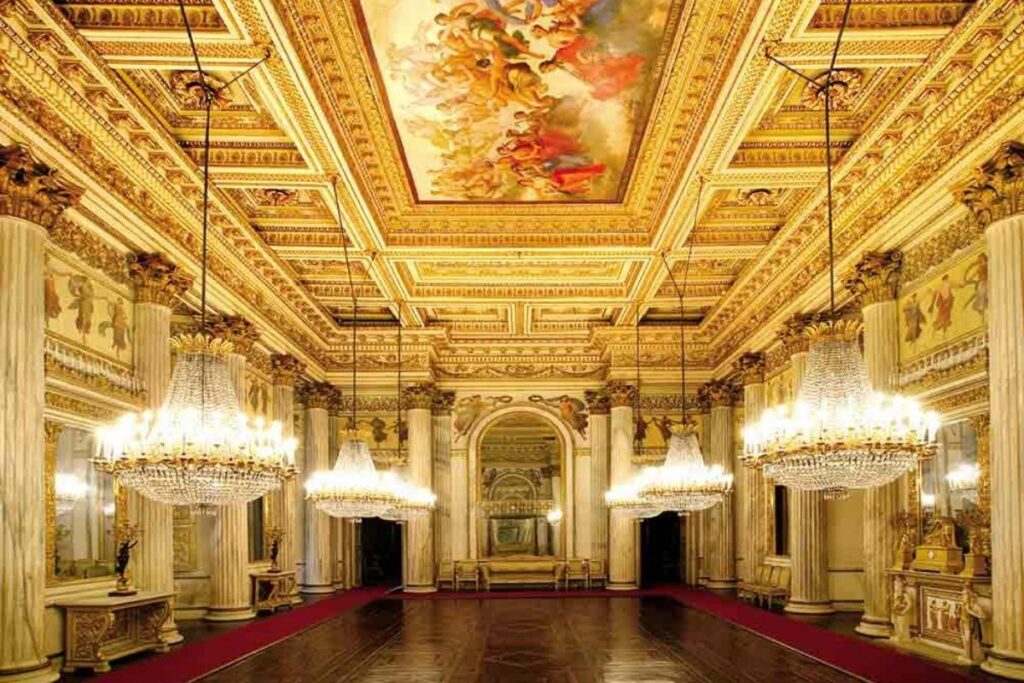 If you love architecture and walking in beautiful palaces then you must visit Palazzo Reale and Palazzo Madama. This should be in your top 10 things to do in Turin Italy. Firstly, the Palazzo Reale is a historic palace of the House of Savoy. The Palace was built in the 16th century, however, later Christine Marie of France refurbished it. Today it's a part of the UNESCO World Heritage Site. Now it's a museum with the Royal Palace collection available to visit and admire.
Palazzo Madama is right next to the Royal Palace. This is also on UNESCO's list along with 13 other Savoy residences. It's the most ancient building in the city center of Torino. Palazzo Madama building dates back to the first century BC, and two of the towers are still existing today. It holds the museum of ancient art, a collection of paintings, statues, church ornaments, and other decorative art from the Middle Ages all the way to the 18th century. Any history lover will appreciate this museum.
4. Parco del Valentino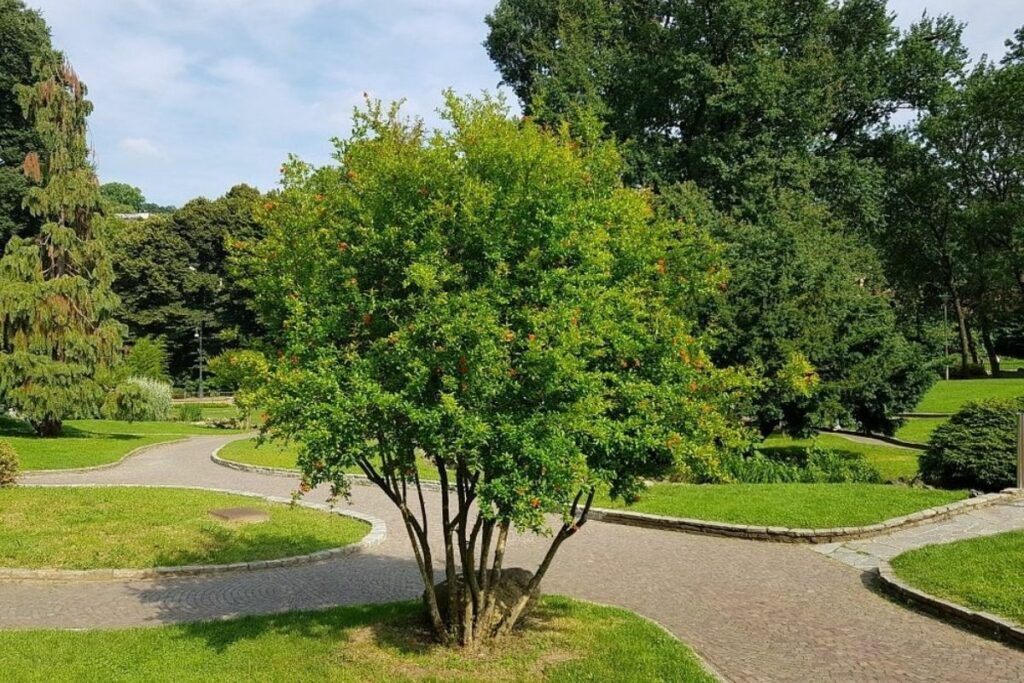 Do you wish to get away from the center of Torino? Now you can with this beautiful park called Parco del Valentino. We included it on our list of 15 best things to do in Turin as it was nominated as the "best Italian park" among another 15 parks in Italy. The park is huge, it's set on a 500,000m2 area and besides being the best park, it is also the second-largest in Turin.
Parco del Valentino was opened in 1856 so everywhere you walk is filled with history and many others have walked there for hundreds of years. What can you see in the park? First of all the Botanical Gardens. The Baroque Castle of Torino is also situated here as well as the Medieval Castle and Village. So you see it is not just a simple park, there are so many beautiful things to see.
5. Castello di Rivoli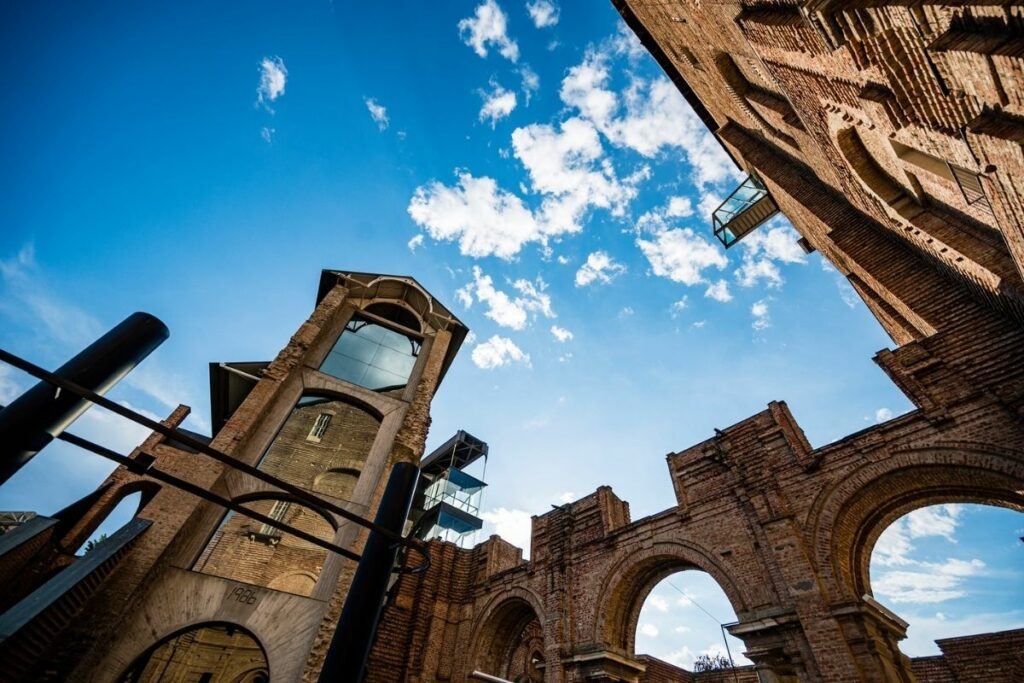 As you can see Torino is full of historical buildings rich in architecture. Castle of Rivoli was also a former residence of the Royal House of Savoy and of course a UNESCO heritage site. Although nobody knows when it was actually built, it's believed to have been built in the 9th or 10th centuries. What we do know from historians is that it was mentioned in 1159 by Emperor Frederick Barbarossa. Not long after in the 11th century it was finally acquired by the House of Savoy.
So today, the Castello di Rivoli Museo d'Arte Contemporanea takes place inside. The museum was established in 1984 and it's the very first one devoted to contemporary art in Italy, as the name suggests. The exhibitions are worth checking out and there are so many new ones. Moreover, the museum is also a location for theatre performances, concerts, film and video festivals. If you're visiting Torino just check out which exhibitions are in place and book your ticket in advance!
6. Quadrilatero Romano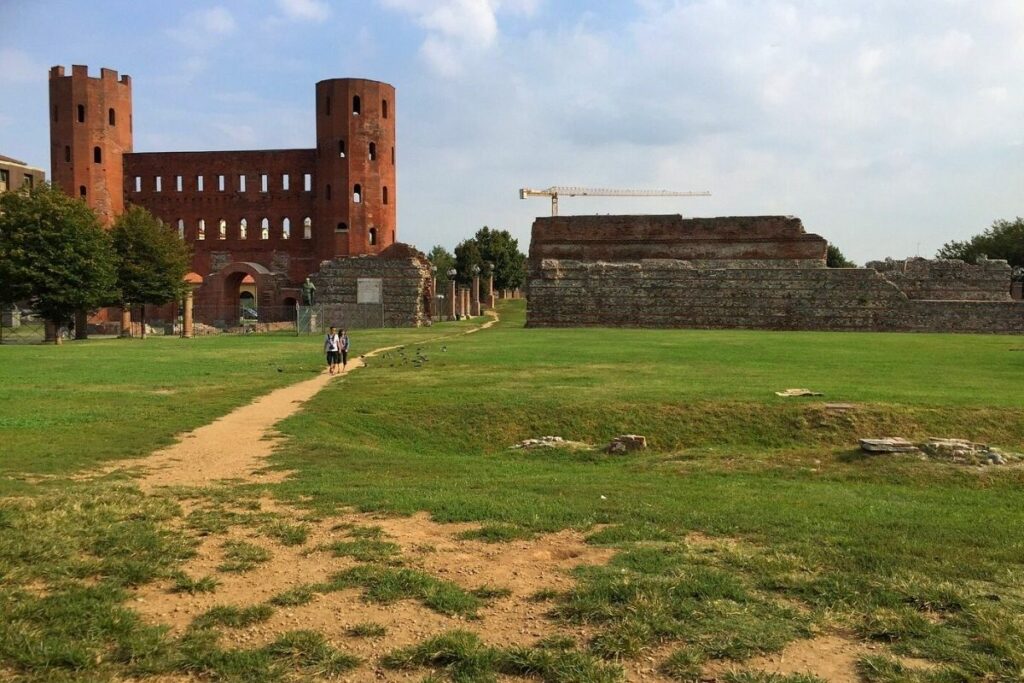 If you're looking for the top 10 things to do in Turin Italy, look no further. Visiting the Quadrilatero Romano is crucial if you're a history lover. You'll be taken back to Roman times, back to where the city you're walking in now all began. It's very close to Palazzo Madama, so you can just walk there after you have visited the museum. Although the building is quite demolished today, you can still see the Roman gates standing in half glory.
It is a wonder how these buildings have stood for centuries, to be more precise since the 1st century BC. Porta Palatina gate is the only one standing and in Roman times, it led you right into the city. In the picture the two polygonal towers are still visible, these have been preserved very well over time. Besides the gate, the Roman theater is also located nearby next to some other ruins. This period always fascinated me and seeing these buildings make me wonder how it was to live in those times.
7. Cortile del Maglio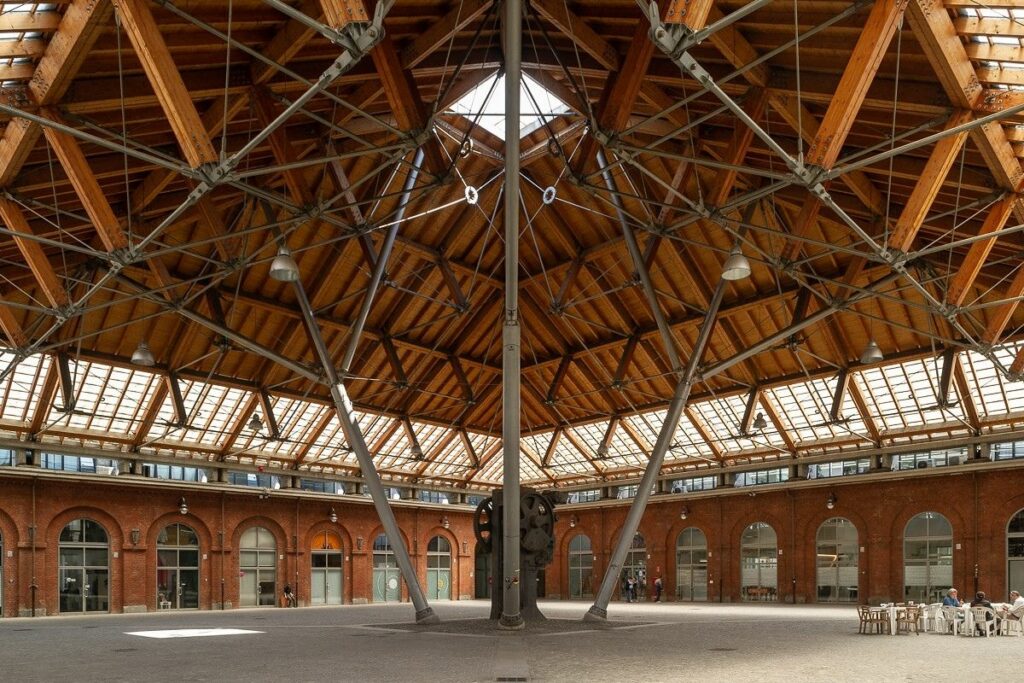 This might be an unusual place to visit, however, just like the other sights in Torino this too has a lot of history. The Cortile del Maglio is an architectural complex with a large mallet in the center. It used to be a Military Arsenal and was constructed between 1775 and 1778. However, after it become the property of the Savoy family, Colonel Antonio Quaglia rebuilt its whole structure. In 1852 the building was nearly lost due to an explosion. After the explosion, they managed to rebuild it in 1867.
The main purpose of the Cortile del Maglio at the end of the 19th century was to produce and repair artillery carriages and carriageways. For this reason, it got the name Arsenal of the Artillery Constructions of Turin. When it was rebuilt in 1867, the engineers built it in neo-medieval style with a portico and a turret. Today it is mainly used as a venue for theatrical performances, dance essays, exhibitions, fairs, and more. Let's continue with our list of the 15 best things to do in Turin.
8. Museo Nazionale dell'Automobile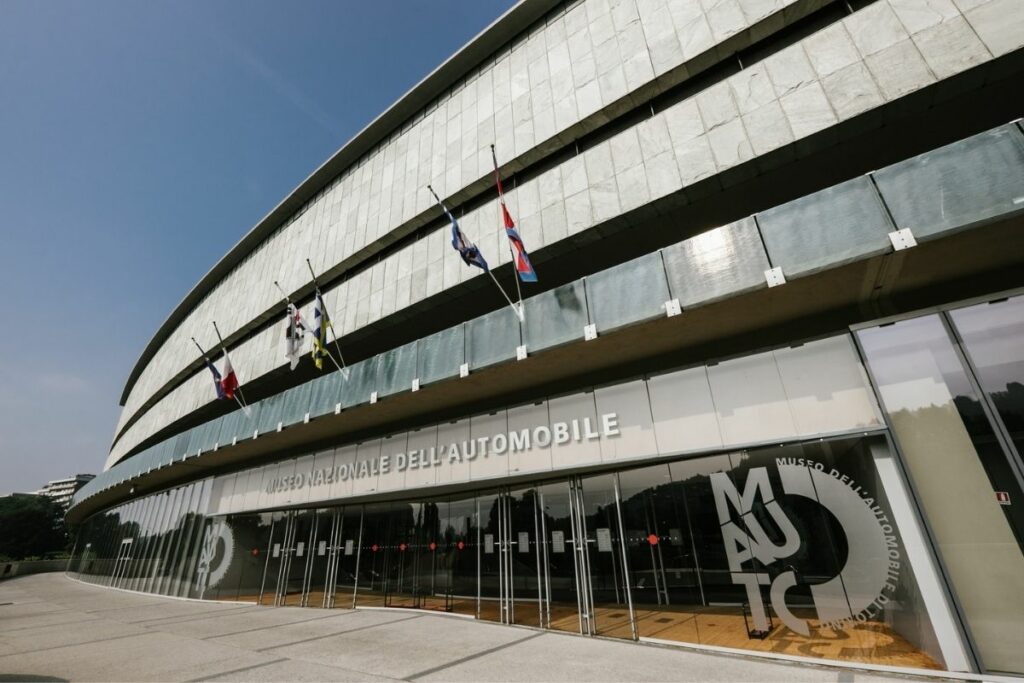 Visiting the National Automobile Museum is one of the fun things to do in Turin Italy. It's for anyone that loves cars and wants to see some classic beauties. The museum was established in 1933 and the first exhibition was thanks to Cesare Goria Gatti and Roberto Biscaretti di Ruffia. National Automobile Museum only opened to the public in 1960 and the site was designed by Amedeo Albertini.
Fast forward to the 2000s, the museum was closed for 4 years and then reopened again in 2011. In 2013 it was one of the 50 most beautiful museums in the world. Today you can check out the exhibition at any time, there are about 150 cars on display and some on temporary loan. Another 60 cars are part of a separate collection and can only be viewed by reservation. The museum is large and it welcomes over 200k visitors each year!
9. Museo Egizio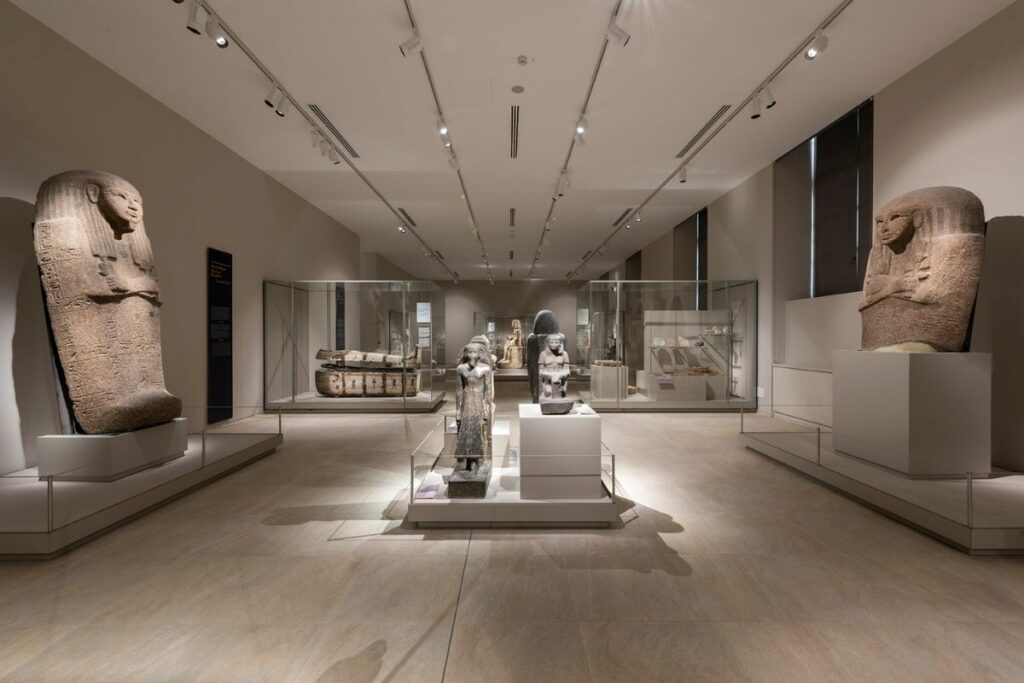 I don't know about you, but I love museums, especially if they are about Egypt. The times of the renowned pharaohs have always been fascinating so visiting this is one of the top things to do in Turin if you ask me. It's actually the second largest and most important museum in the world! It holds important artifacts, not just Egyptian ones but also Roman, pre-Romand, and prehistoric finds.
The reason why there's an Egyptian museum in Torino or in most of the big cities in Europe is thanks to the fact that people throughout Europe were collecting Egyptian antiquities in the early 1800s. One of the greatest collectors was Piedmontese Bernadino Drovetti who collected over 8000 pieces. All of these collections are available at the Egyptian Museum of Torino and waiting for you to visit and be mesmerized by them.
10. Basilica di Superga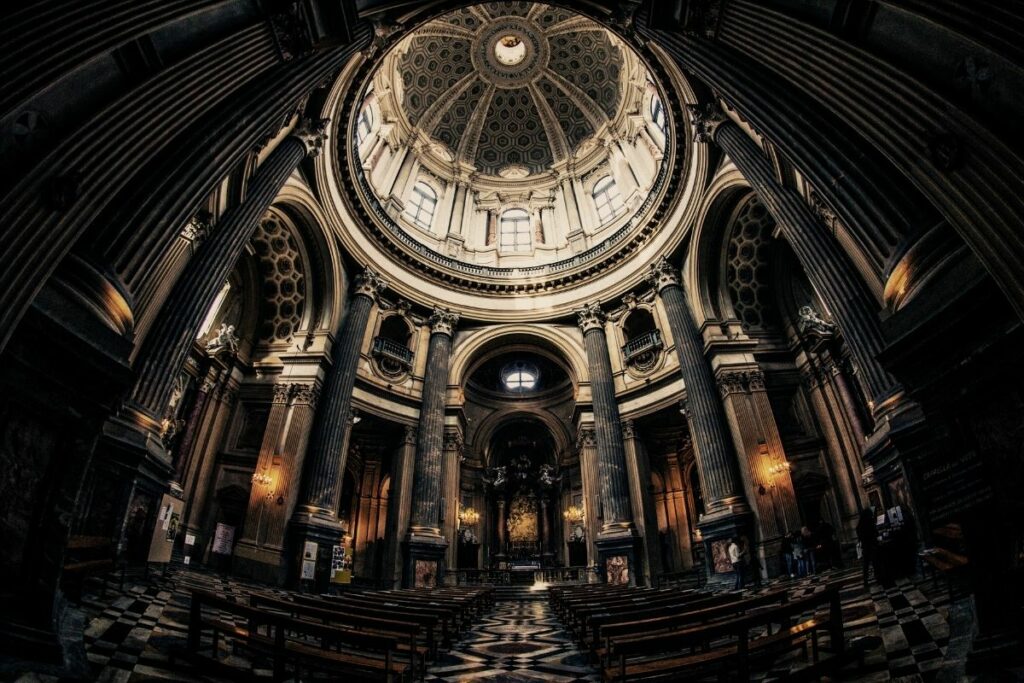 For anyone who loves churches and cathedrals, the Basilica of Superga is a must-visit and among the 10 best things to do in Turin. It was built in 1706 for Madonna delle Grazie by Duke Vittorio Amedeo II. We also have to mention the architect who designed this gorgeous church, Filippo Juvarra. He was born in Messina and was working for the Savoy family. The basilica is built in baroque, neoclassical, and renaissance styles.
Let's see what is inside and its structure. It is about 75 meters tall and 51 meters long and on its official website, they claim that it's located 672 meters above sea level. Inside it holds a total of six chapels, four altars as well as the Main Altar. It's also decorated with sculptures and monuments in Carrara marble. At the altars, there are a number of beautiful paintings and let's not forget the wooden sculpture of Madonna delle Grazie. Let us know if you have visited the Basilica of Superga!
11. Piazza San Carlo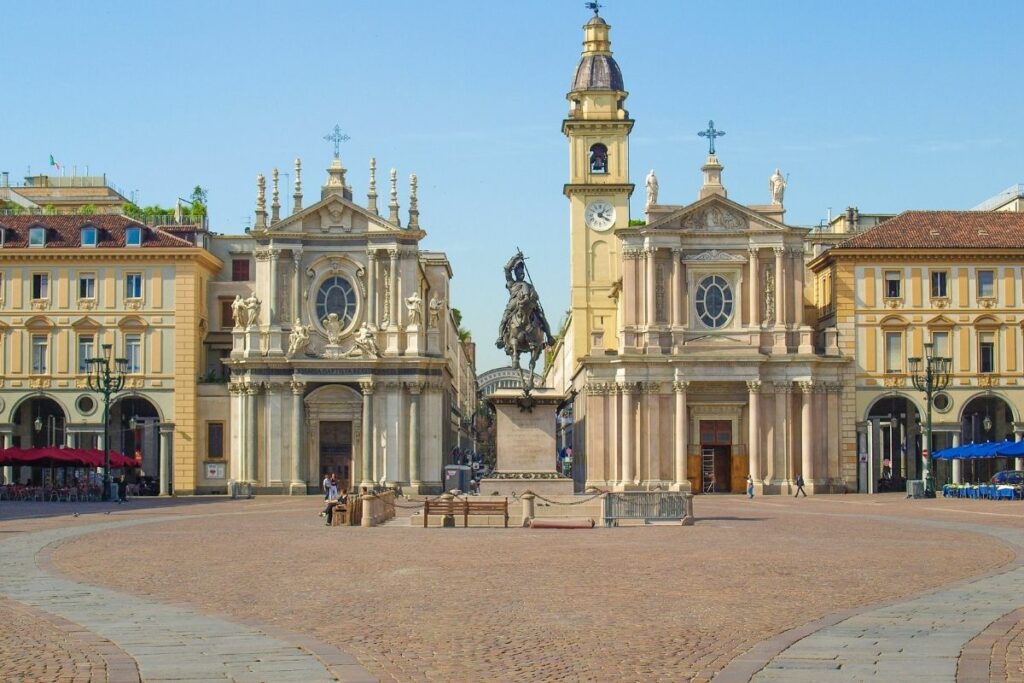 In Italy each city you visit there will be important piazzas. As we know, piazzas are public squares or marketplaces and they are usually present in Italian cities and towns. In Torino, you must see the Piazza San Carlo as it is one of the main city squares. This is right next to the Egyptian Museum and next to the Chiesa di San Carlo Borromeo. The piazza has a Baroque style and it was laid out between the 16th and the 17th century. The monument you see in the center is an Equestrian monument of Emmanuel Philibert which was completed in 1838 by Carlo Marochetti.
As we mentioned you'll see one of the churches called San Carlo Borromeo and on the other side there's a twin church called Santa Cristina. Besides being a beautiful piazza, social events are also held along with concerts or even sports events. Otherwise, you can just sit down on one of the benches and enjoy the Italian sun on your face. We're almost at the end of our list of best things to do in Torino Italy, let's carry on!
12. Chiesa di Santa Maria del Monte dei Cappuccini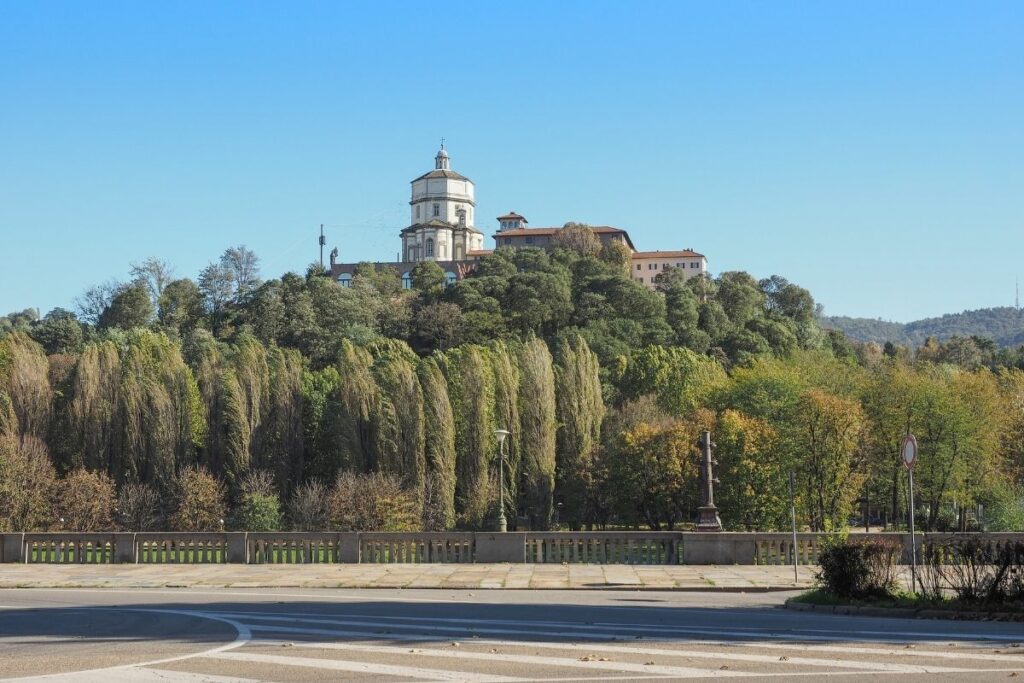 Why is visiting the Chiesa di Santa Maria one of the 10 best things to do in Turin? Well, as it is set on a hill, the views are spectacular and you can even see the alps in a panoramic view as well as the city of Torino. The church itself is built in the late renaissance style. It also overlooks the River Po. The construction took a little while, it began in 1583 and finished in 1656. A church of this size and details required a lot of work. The design is by Ascanio Vitozzi while it was finished by Giacomo Soldati.
Besides being breathtaking from the outside, the inside of the church is also worth seeing. In case anyone is interested in religion, the Saint Ignatius of Santhià lies under the altar of the left chapel. He was an Italian Roman Catholic priest. Although climbing the hills to get to the top might be a bit tiring, you are rewarded with a stunning church. It's always a great site to admire what was built hundreds of years ago and still standing today.
13. Villa della Regina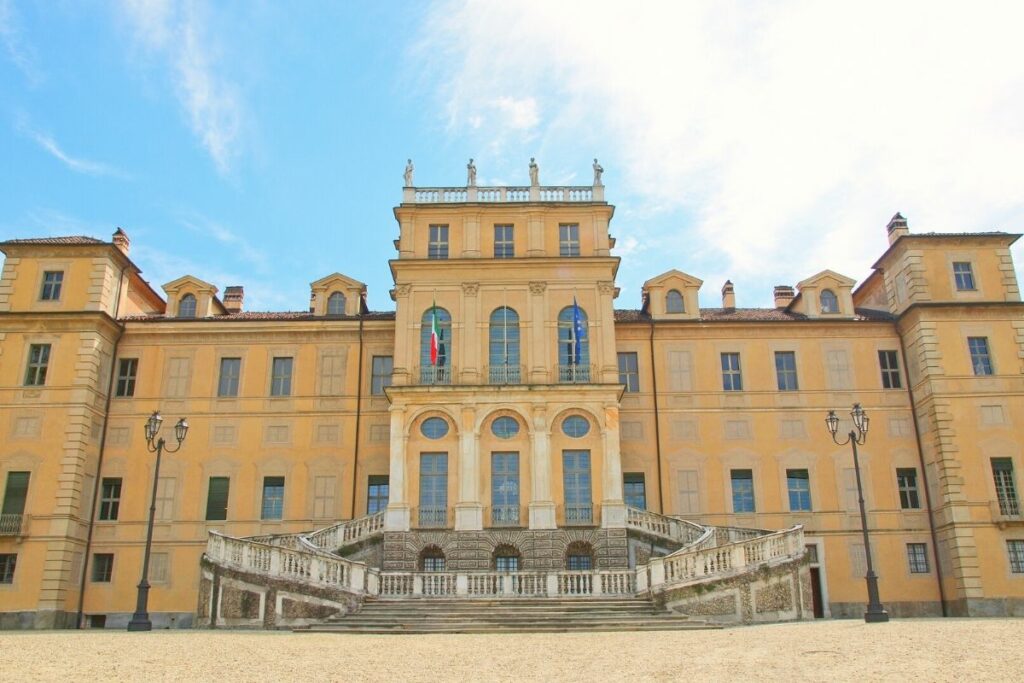 Villa della Regina is a part of the UNESCO World Heritage Site as it's also a residence of the Savoy family. The palace was built in the 17th century, around 1615. It was designed by Ascanio Vitozzi and then passed on to Carlo and Amedeo di Castellamonte. So who was it built for? Villa della Regina was originally built as a private villa for Prince-Cardinal Maurice of Savoy. The reason why you should visit the villa is due to its stunning vineyards and garden.
The inside of the villa is stunning, the same as with the rest of the Savoy residences. There's a separate apartment for both the King and the Queen. Then there were the rooms they used during the daytime which has views of the garden and during the nighttime, they enjoyed the views of the city. You can purchase tickets or walking tours to visit the whole estate. Even if you do not have time to go inside, you must at least visit the vineyard and gardens.
14. Cattedrale di San Giovanni Battista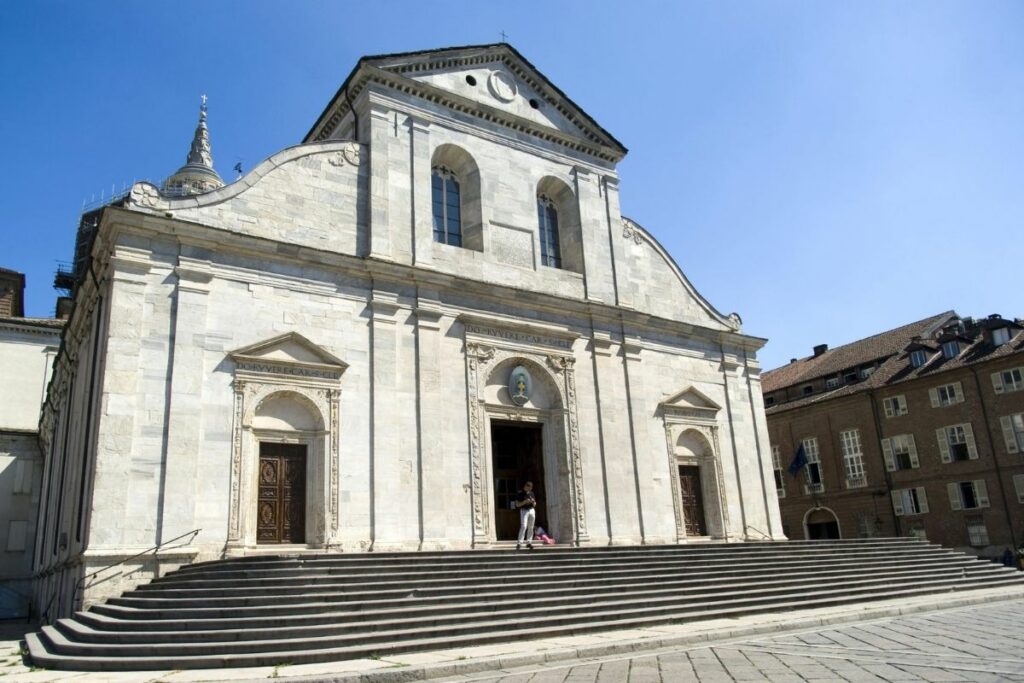 This is the last cathedral/church we mention on our list of best things to do in Torino Italy. The Turin cathedral is a Roman Catholic cathedral dedicated to Saint John the Baptist. It is also the seat of the Archbishops of Turin. As the outside shows, it is quite an old building, built between 1491-1488 and the bell tower was built in 1470. It's in renaissance and baroque style.
Inside you'll find renaissance decorations of Jesus and St. John the Baptist. Besides that, an interesting fact is that inside the Cathedral you'll find the Holy Shroud of Turin or otherwise known as Sacra Sindone. In case you're familiar with religious relics this is one of the world's most debated relics. It is a linen cloth that is believed to have been laid over Jesus's body after his crucifixion. You will have to book a ticket for this!
15. Burgo Medieval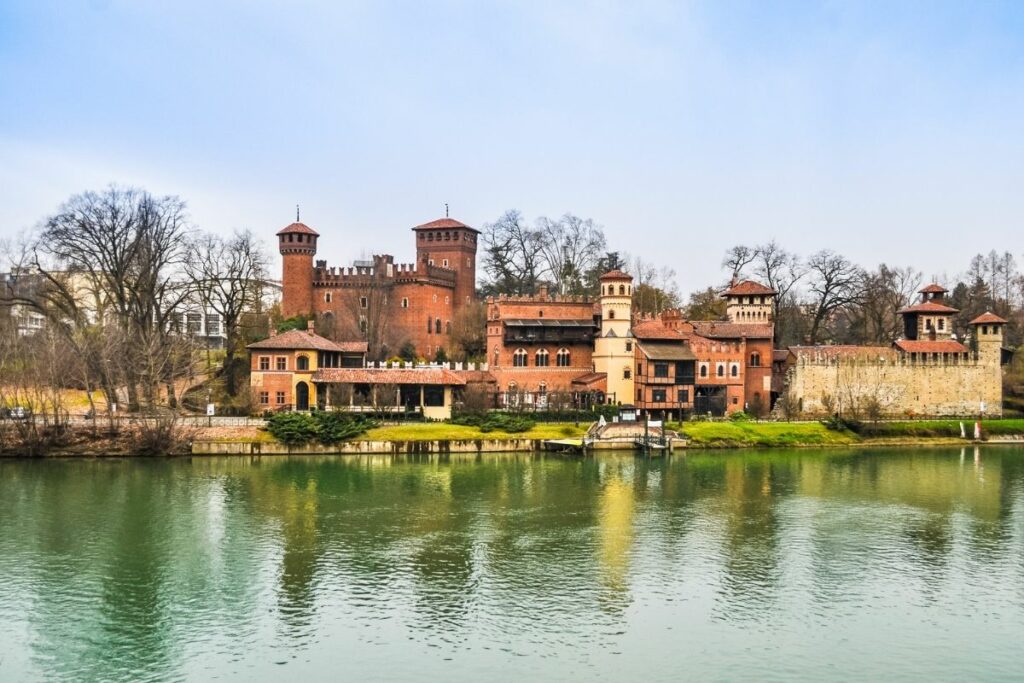 Finally, we reached the end of our list of best things to do in Torino Italy. This open museum is a must-visit while in Turin. It is located in the Parco del Valentino which we have mentioned before. When you visit the Borgo Medieval it's like you are stepping into a medieval village. It is quite fascinating! Walking around the castle is absolutely free, however, if you wish to visit the castle inside, then you must pay for the tour.
Anyone who walked around it says it's a great way to pass time and enjoy the riverside walk back into town. As you'll already visiting Valentino Park, it's just a small detour to check out the castle. It was built in 1884 for an Italian general exposition. So this isn't a castle that has been around for hundreds of years and used by previously lived Romans. It's a purposefully built castle to mimic how people used to live in medieval times. For anyone fascinated by this period, it's definitely worth the visit.
Best Things to do in Torino Italy – Conclusion
Have you found anything on our list of best things to do in Torino Italy that you will not miss out on? We hope you have! Turin is so versatile, there's something for everyone, and eating delicious Italian food between stops is a must as well. Whether you're visiting because you love architecture or you're interested in how they used to live in the Roman era, you'll surely be mesmerized by Torino. Let us know which was your favorite thing to do!
Pin it: 15 Best Things to do in Torino Italy – Things to do in Turin Italy