Tuscany is a land of beauty, unique flavors, and arts, however, Tuscany has much more than that to be discovered. In this Italian region, both the sea and the hinterland are magic. It is not surprising that some of the enchanting Tuscany beaches are among the best beaches in Italy. You can find quiet beaches in Tuscany and also equipped ones, perfect for a family vacation.
10 best Tuscany beaches
Beyond those beautiful towns in Tuscany, the hills covered in vineyards, and the historic towns and cities, don't forget that the amazing region of Tuscany also lies on the coast, and there are plenty of beaches to explore! Here is a list of the beautiful beaches in Tuscany that you shouldn't miss, even if you're only planning a day trip from Florence.
1. Rosignano Marittimo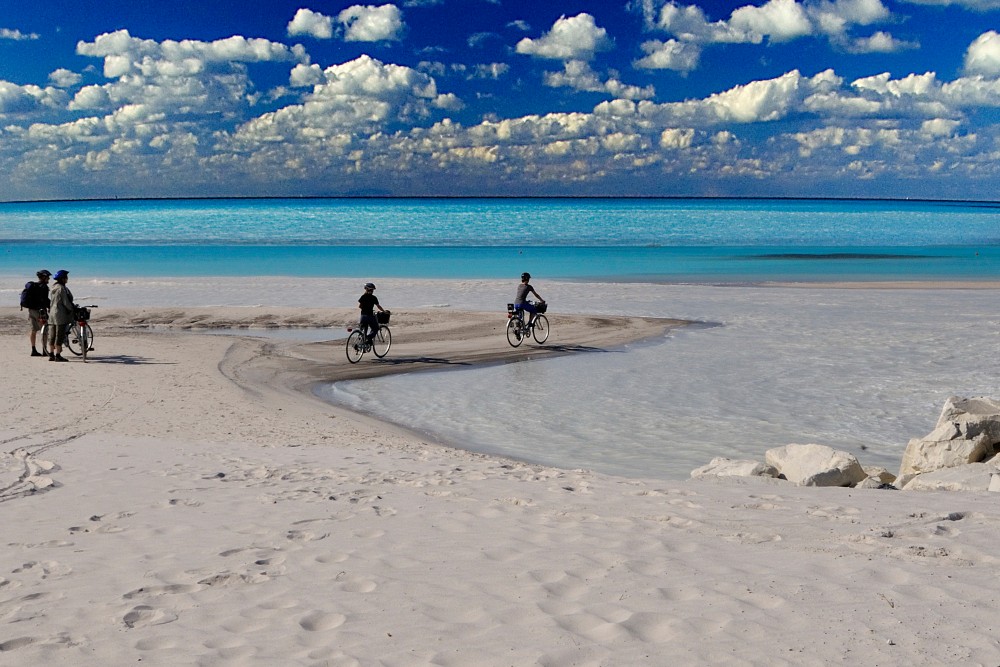 Between Rosignano Solvay and Vada white and fine sand-like talc and turquoise sea characterize this beach. You will have the impression of being in the Caribbean. The feature of this place is due to the calcium carbonate discharges of Solvay in the 1900s.
Quality of water is certified with a blue flag, however, there is a permanent bathing ban concerning some areas of the coast, issued by the regional agency for the environmental protection of Tuscany.
2. Beach and cliffs of Cefaluria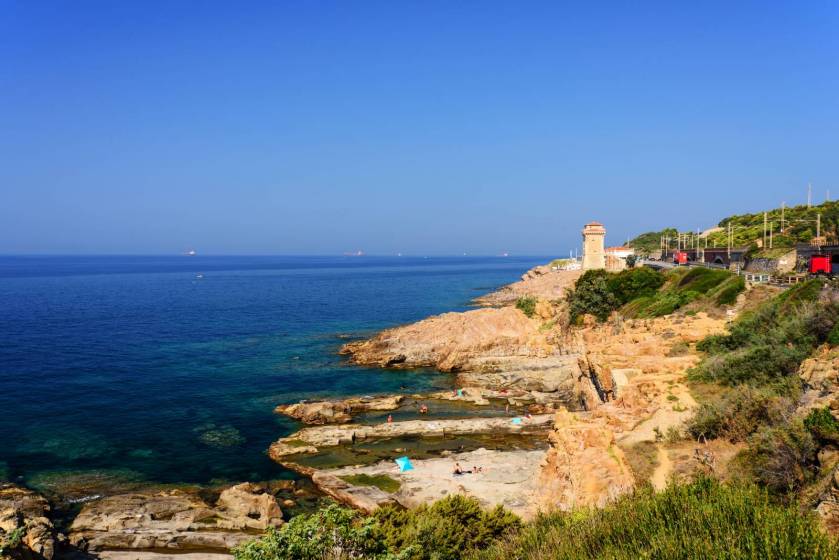 Cefaluria is a hidden beach in Italy, like many other beaches that are not so famous around Livorno. The cliff is located just south of Livorno, under the Aurelia bridge. This place has a beautiful sea, therefore is a classic diving destination. Visitors have to descend onto the rocks and the gravelly shore to reach the beach.
3. Cala del Gesso
Cala del Gesso is a hidden beach paradise. It has an amazing emerald sea stained with blue and a golden cove of pebbles, moreover, the little Argentarola island, just in front of the beach will make you fall in love with her.
Like some of the other best Tuscany beaches to reach it you will have to go through a hard path on foot in the middle of nature unless you have a boat. The small pebble beach is wild so better to bring water sippers, food and an umbrella.
4. Rocchette beach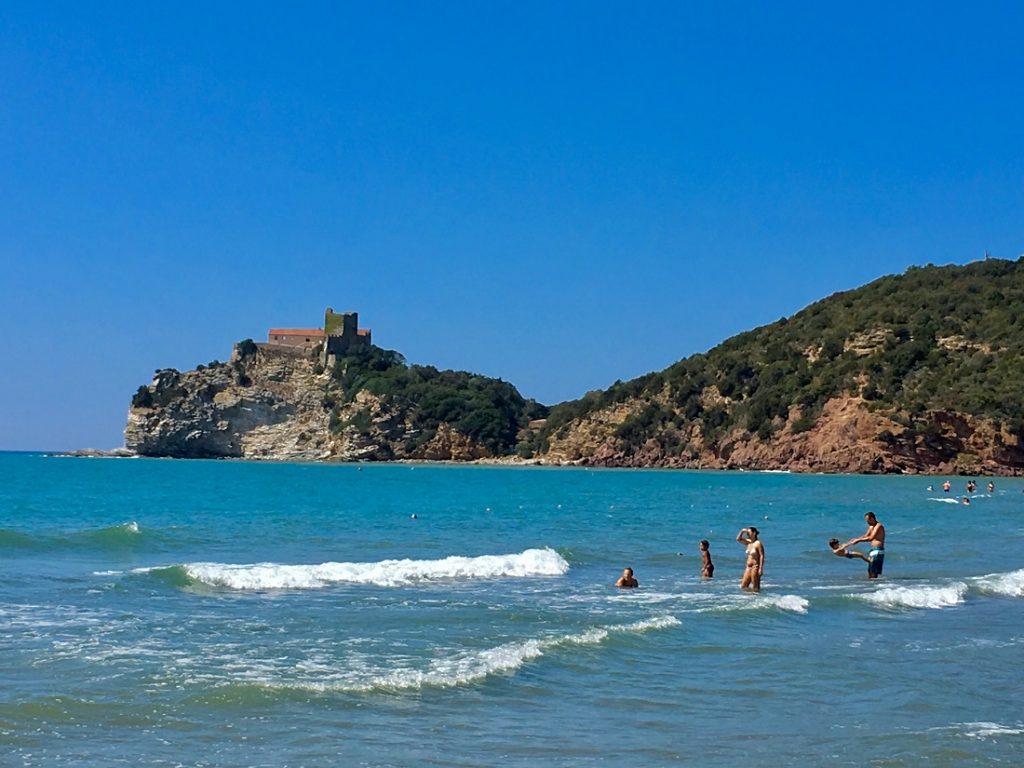 Castiglione della Pescaia is also known as the "Switzerland of the Maremma". A magnificent stretch of coast, perfect for families with children. Water is shallow with soft sand and beaches are equipped with every possible comfort.
Among the best Tuscany beaches, we can name the picturesque Rocchette Beach. Its name comes to form the Forte delle Rocchette that dominates the beach. Restaurants on the beach are well known for their good seafood.
5. Cala Violina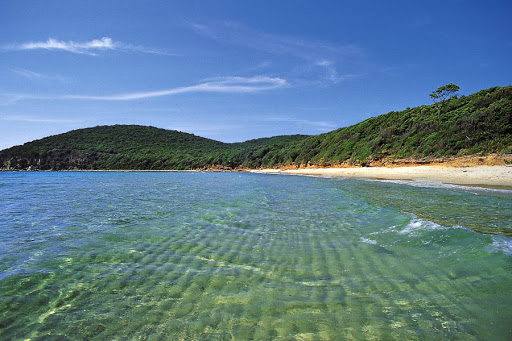 This beach is located in the stretch of the coast that connects Follonica to Punta Ala, precisely within the Bandite di Scarlino Nature Reserve, in the province of Grosseto. There is a parking that opens at 8, with only 150 parking spaces, therefore it is better to reach the beach very early in the morning. If you manage to get your parking spot, then you have to walk for 1,5 Km.
Anyway, this is one of the best Tuscany beaches, and it is worth the effort. Its name derives from the particular sound emitted by the small grains of quartz, of which the cove is made, when you walk on it, and which remind you of the sound of a viola.
6. Spiaggia delle Cannelle, Isola del Giglio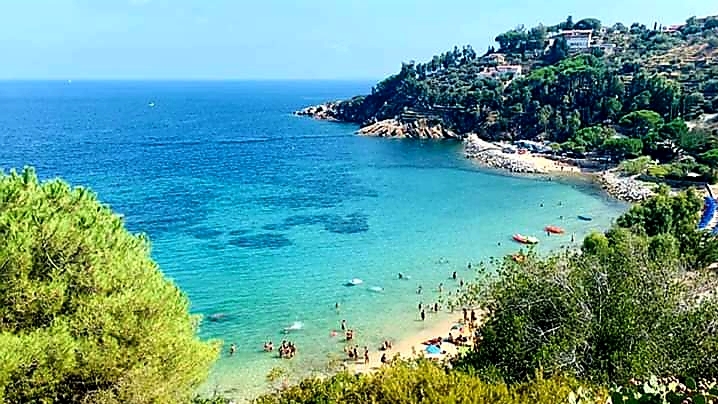 Giglio island is one of the most spectacular islands of the Tuscan Archipelago. You should dock at least once in your life. The magical atmosphere is a marriage of peace and tradition, moreover, the presence of small gems scattered along the entire perimeter makes it a unique place.
Among these, the Spiaggia delle Cannelle stands out, with its transparent blue-dappled sea and its white quartz cove that shines in the sun like a diamond.
7. Spiaggia di Sansone, Isola d'Elba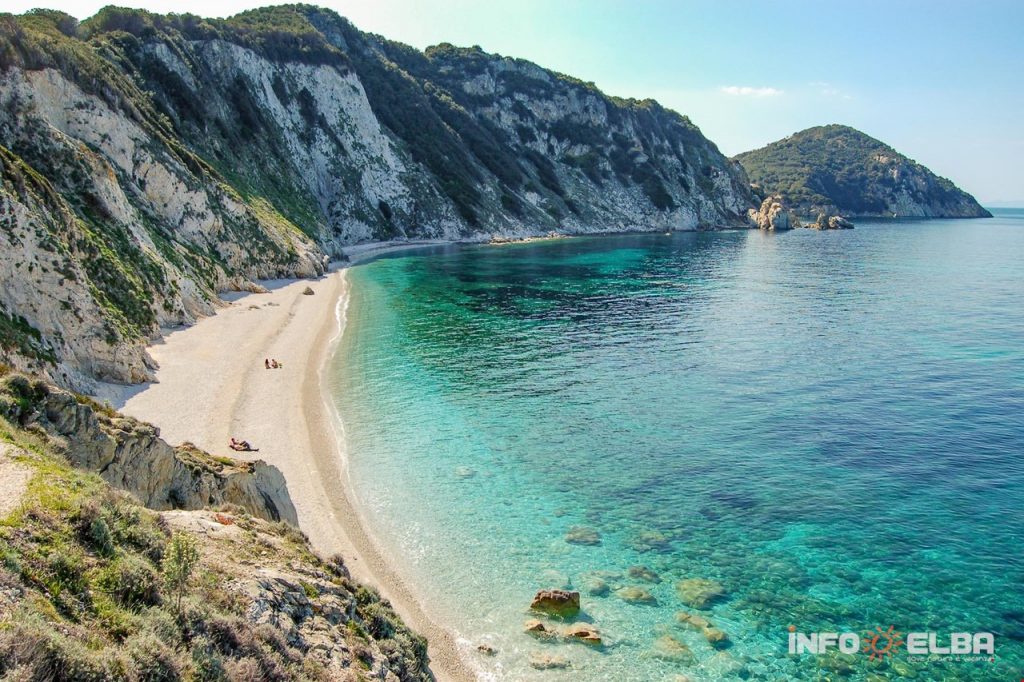 This is one of the most beautiful Tuscany beaches on the Island of Elba, however, when the Scirocco blows Sansone Beach is even more incredible, under calm and transparent waters.
This place is suitable for snorkelers, in fact, there are caves, ravines, and rare fishes. White cliffs protect this little paradise. To reach it, tourists will have to tackle walking paths in nature.
8. Torre Mozza, Piombino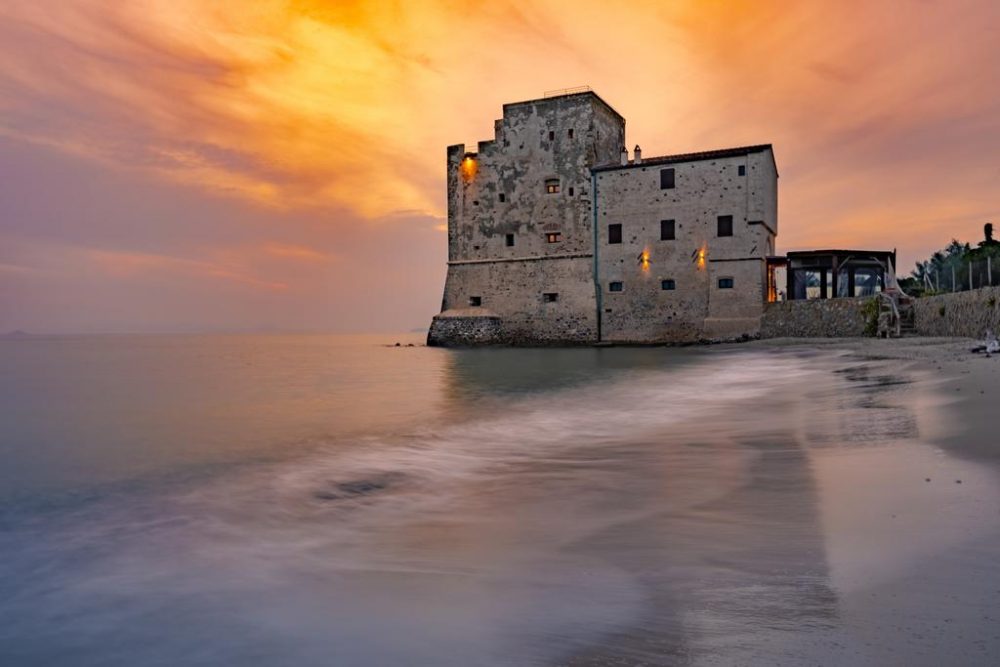 This beach is characterized by a sixteenth-century tower, a white beach, and one of the cleanest seas in Italy. How can we not mention it among the best Tuscany beaches?
Torre Mozza beach bears the same name as another Apulian beach and which is also built with an ancient coastal tower. On the Tuscan beach there is a very long cliff that stretches, underwater, for hundreds of meters along the coast and which seems to be the Antica Via Aurelia.
9. Tombolo della Feniglia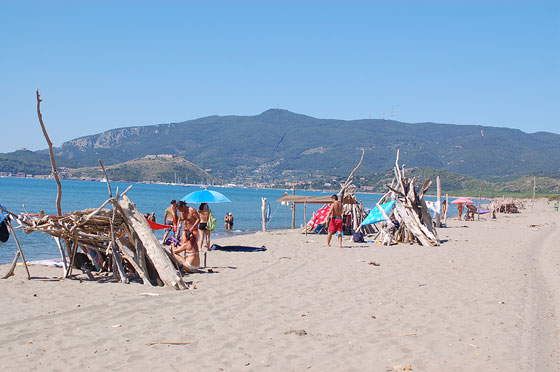 La Feniglia is a strip of sand that extends for about 6 km. It has fine white sand, with a pine forest behind it and a Mediterranean scrub forest that gathers various protected species.
The beach near the town has a lot of bathing establishments, ideal for those who want to enjoy a relaxing and comfortable holiday. However, the tombolo is mostly wild, as it is part of the Duna Feniglia Nature Reserve, a vast pine forest of great naturalistic and scientific interest.
10. Cala Giovanna, Pianosa island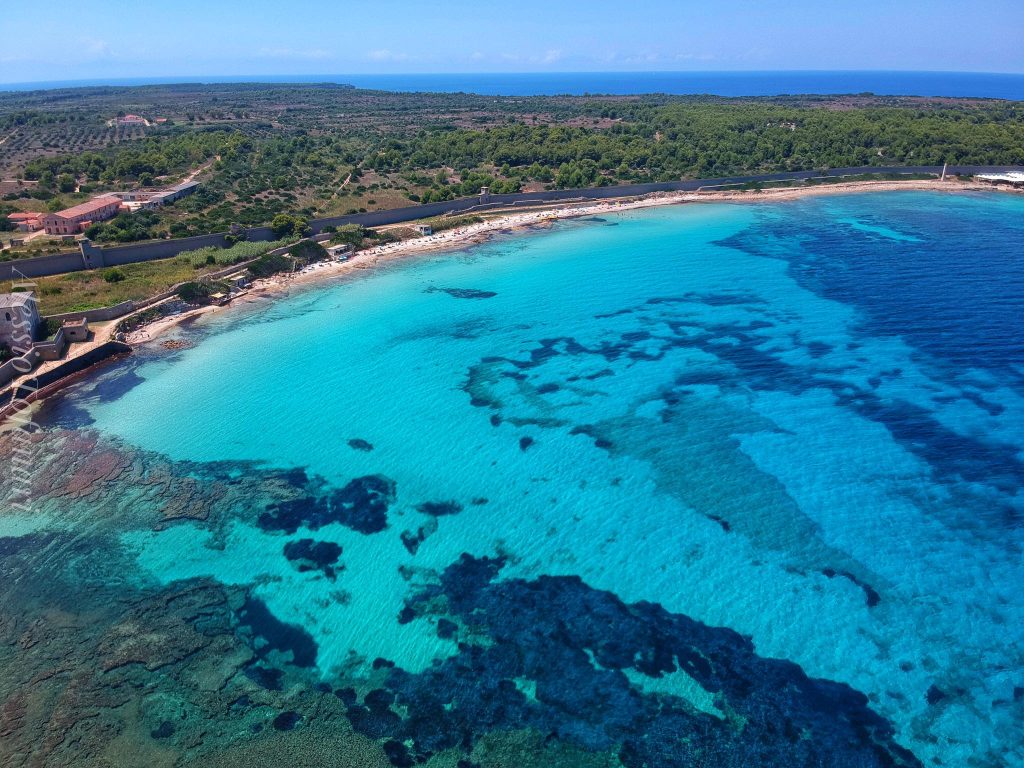 Pianosa Island is also a wonder of the Tuscan Archipelago, moreover, it is an uninhabited island since 1998. It is famous for its historic prison (now closed), and for its beach. In the marvelous Cala Giovanna, with a sea bluer than the sky and with a soft white beach it is possible to see the remains of a Roman villa.
Wrapping up un the 10 best Tuscany beaches
Now that Italy is relaxing the coronavirus restrictions and traveling is safer, we suggest enjoying the beauty of the Italian sea and countryside. Discover this beautiful country and if your trip is headed to the center of Italy, do not miss the best Tuscany beaches! Make sure you also check our articles for the best places to visit in Tuscany, as well as the best villas to stay in the region. We've got you covered with articles for things to do in Florence or Siena. Also, both for Florence and Siena we've got recommendations for accommodations!
Italian version: spiagge piu belle di Toscana
Pin it: 10 best Tuscany beaches