10 Most Beautiful Villas in Lazio region
When you first arrive in the eternal city, you are most likely to be expecting ruins, pasta, and pizza. However, there is so much more to Rome and its surroundings. The culture junky who has done their homework might want to spend time in more unusual places. Among the most beautiful sites in Lazio? Countless century-old villas. We have put together for you this list of the most incredible luxury villas in Lazio, Italy. So… let yourself get carried away. 
10 Most Beautiful Villas in Lazio region
Villas are present all over Italy, and in Lazio, you can find some truly stunning architectural styles. Whether it is Villa Farnese in Caprarola or the historical Villa Borghese in Rome, they all feature the bold design of the eras they were built in. If you want to relish the delicious secrets of the best Italian villas, read on. And thank us later. 
1. Villa Farnese in Caprarola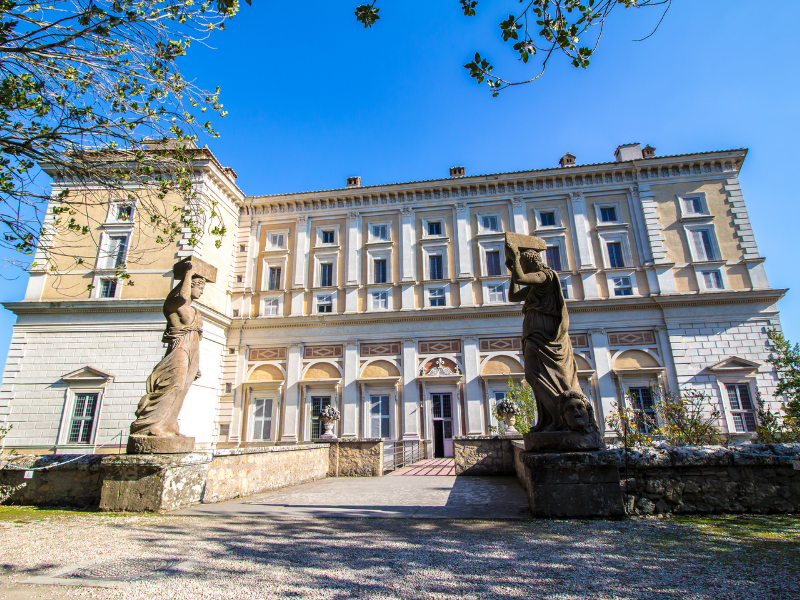 If you are looking for architecture directly inspired by some very important art movements, you should look at Villa Farnese in Caprarola. With over 14 main rooms, all more beautiful than the previous one, it is one of the top villas around Rome. Villa Farnese is something of a fairy tale, and it towers directly over the stunning city of Caprarola.
You will love seeing each room depicting scenes and themes from mythology, the seasons, religion, and history. Its pentagon shape is mesmerizing and we recommend you to spend time strolling around the fountain that is a strong reminder of the Villa d'Este in Tivoli. 
2. Villa Borghese, Rome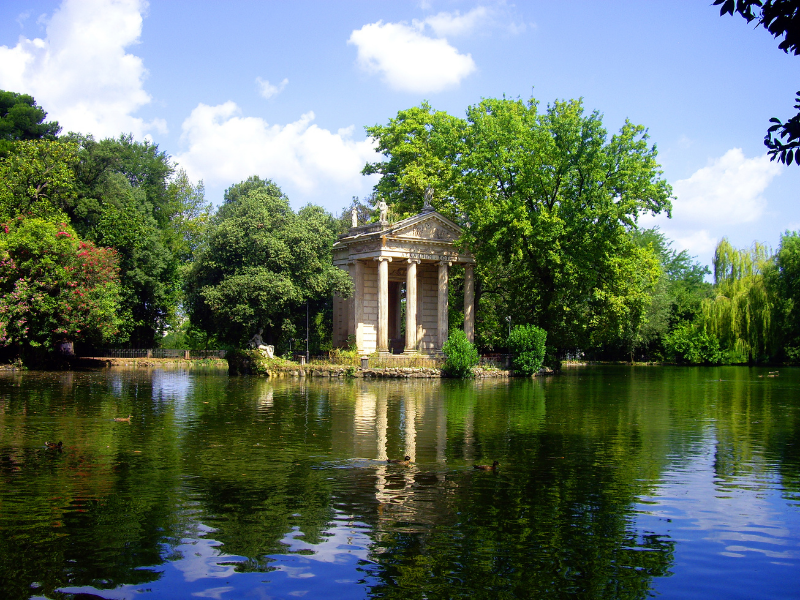 Villa Borghese is a breathtaking villa in Rome. Built at the beginning of the 17th century, it was once home to the eminent Cardinal Sciopone Borghese. It seems like the Villa Borghese has never quite moved on from the 16th century.
No matter how many modern events are held nearby, it still celebrates Baroque and neoclassical art mindsets. The Park of Villa Borghese is quite huge, and we vividly recommend you to take a relaxing walk there. Fun tip? You will find an impressive number of headless statues at every corner. 
3. Villa Ada, Rome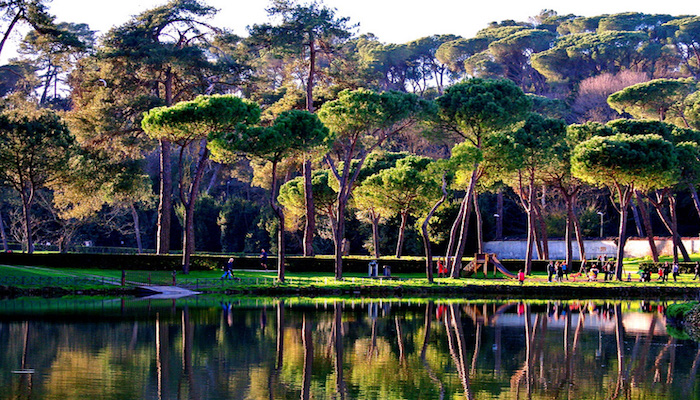 Villa Ada is a villa in Rome that brings a touch of international to the city. It is most famously known for belonging to the Savoy royal family from the 19th century to the 20th century. What an unusual activity to rent a boat or canoe for an off-the-beaten-path moment!
Furthermore, both locals and foreigners consider Villa Ada one of the most peaceful villas in Lazio for its beautiful greenery. And if you are a music fan, then the Roma Incontra Il Mundo music festival that takes place during the summer is your go-to. 
4. Villa Torlonia, Rome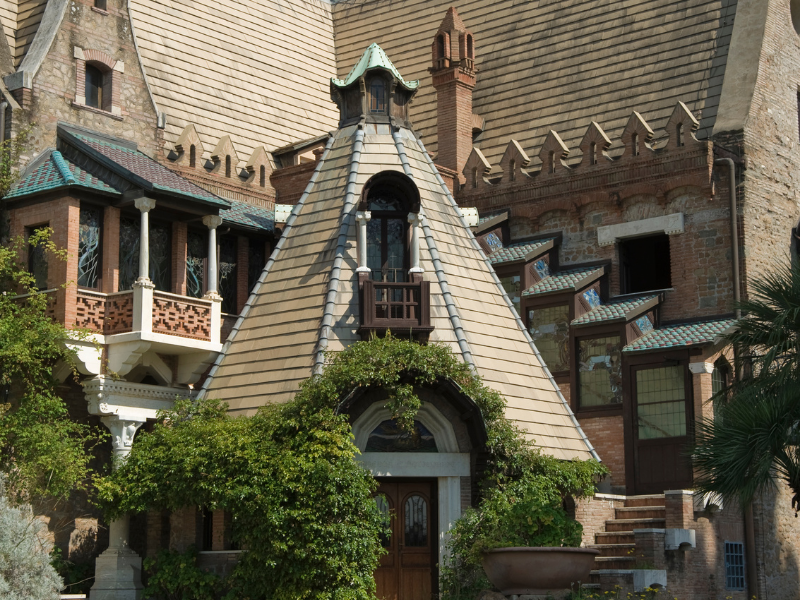 Villa Torlonia is one of the most visited villas in Rome due to its absolutely perfect location. There, you can meet your friends and have a great afternoon with the sun caressing your skin.
Villa Torlonia is something of a fairytale, with a fantastic hidden gem: Casina delle Civette. Its towers, colors, and overall vibe contrast greatly with its darker history. Indeed, it is famous for the "bunker Mussolini", and its theater destroyed during World War II. 
5. Villa d'Este, Tivoli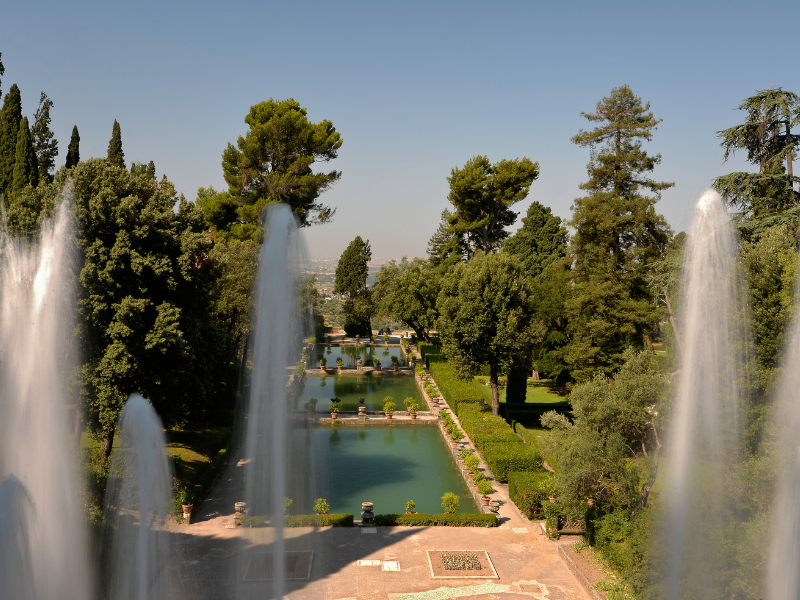 If you have never been to Tivoli, surely the Villa d'Este is a great reason to. We happen to think it is one of the most breathtaking villas around Rome. UNESCO has since long awarded the palace a place on the world heritage list. Famous decorators such as Livio Agresti or Federico Zuccari have put their touch on one of the most important luxury villas in Lazio.
When looking at it, it feels like architects have built Villa d'Este one layer upon another. It seems to come straight out of a fairy tale where Cinderella would have her place. Villa d'Este plays on the very best of nature; caves, fountains, and surrealist statues will all make your head turn. 
6. Villa Adriana, Tivoli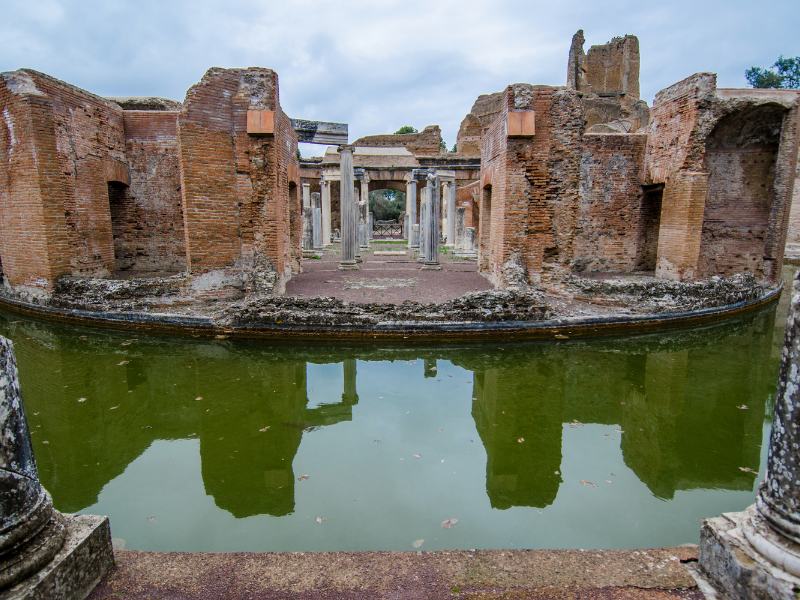 While you are in Tivoli, why not let your legs carry you to Villa Adriana, one of the most stunning villas in Lazio Italy? While Villa d'Este focuses on a dreamy, fantastic image, Villa Adriana is stuck in time. It is also part of the UNESCO world heritage list, built in AD 120 by the Roman emperor Hadrian.
It is very much understandable why Villa Adriana is one of the best Villas in Lazio with a mix of historic styles among its ruins. For instance, Roman, Greek, and Egyptian sculptures are still standing strong, as if time had not left its trace. 
7. Villa Lante, Bagnaia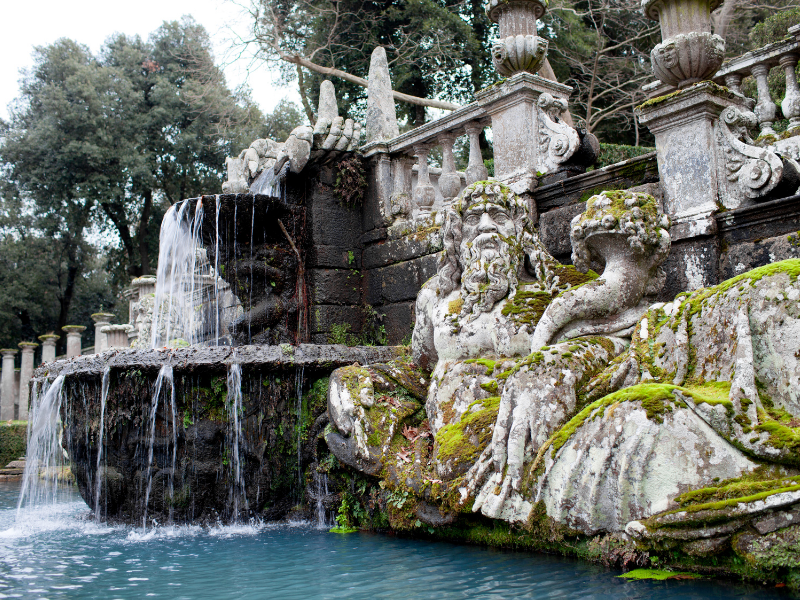 We have seen that many villas are designed following Mannerist rules, and Villa Lante in Bagnaia is a screaming example. Situated near Viterbo in the North of Lazio, it is nothing short of a garden perfection.
It is also one of the most beautiful villas in Lazio Italy. Nicknamed the "Garden of surprise", it features hundreds of fountains and a perfect symmetry à la française. Get lost there, walking in one of the most stunning villas near Rome, simply enjoying the nice weather with a bottle of iced tea. 
8. Villa Doria Pamphilij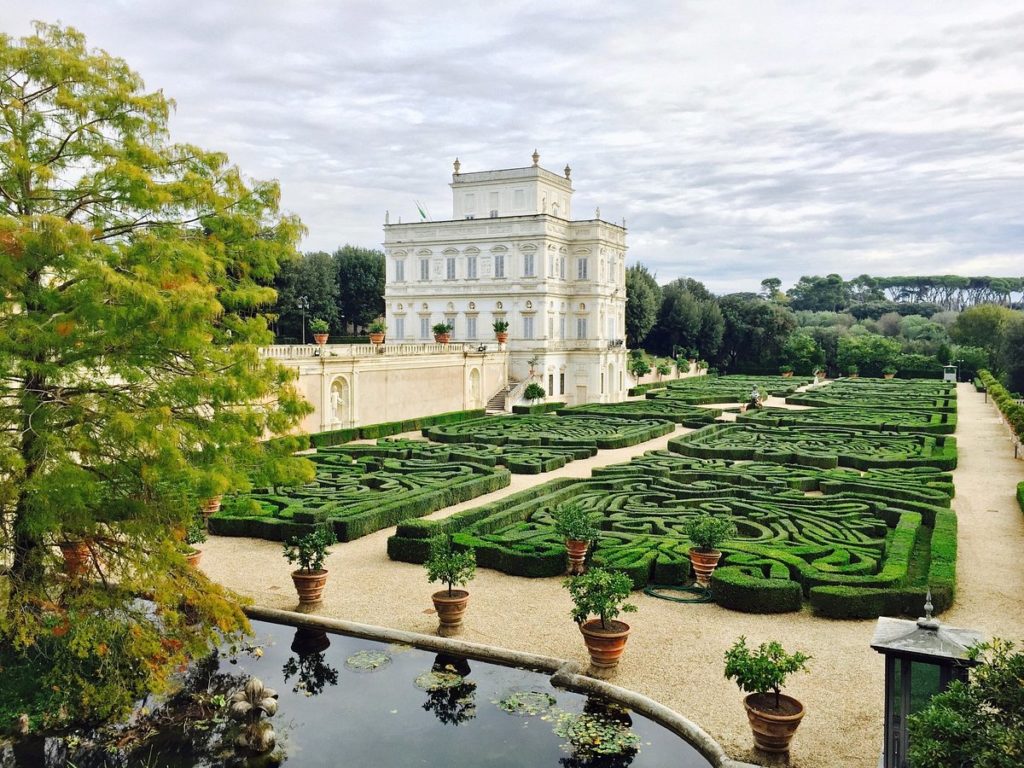 The Italian Villa Doria Pamphilij is the biggest park in Rome and also one of the oldest. With its pure Baroque and Mannerist details, it is considered one of the landmarks of the city.
Inside, the decoration is rich, golden, and full of lights. The milky statues do look alive. So do the gardens, arranged tastefully for the pleasure of the morning and afternoon walker. 
9. Villa Medici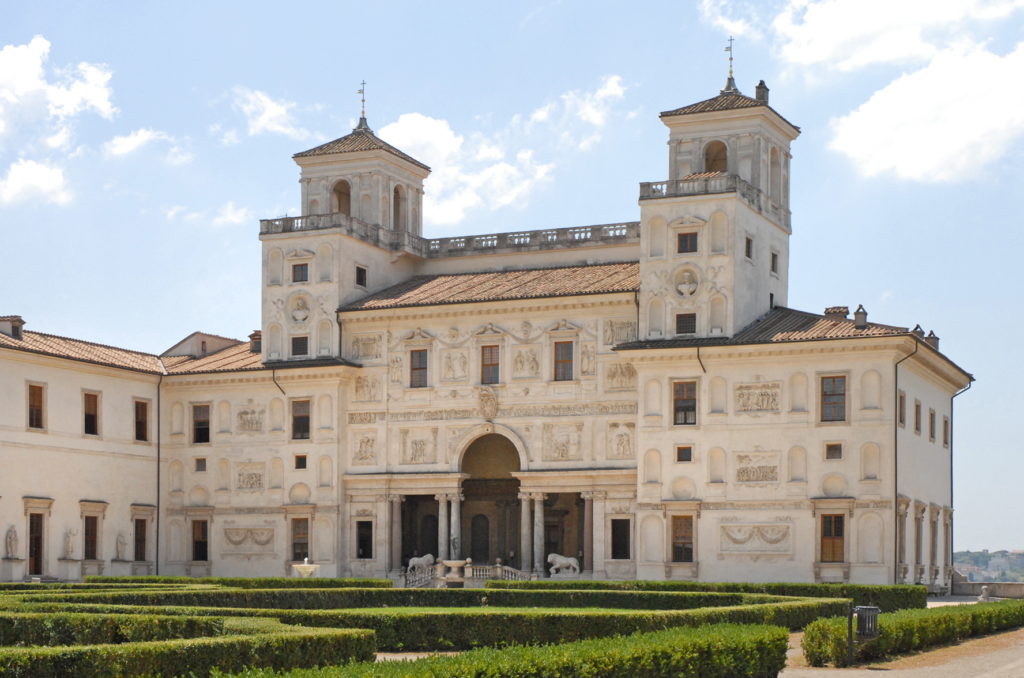 When you arrive at the doors of Villa Medici, you can only feel small. Built in the 16th century, it has hosted the French academy in Rome for more than two centuries. The white structure is dreamy, that's, to say the least.
You can reach it very easily as it is located two steps away from Piazza di Spagna. Between art and history, we think that Villa Medici really is one of the top villas in Lazio Italy. 
10. Villa Gregoriana, Tivoli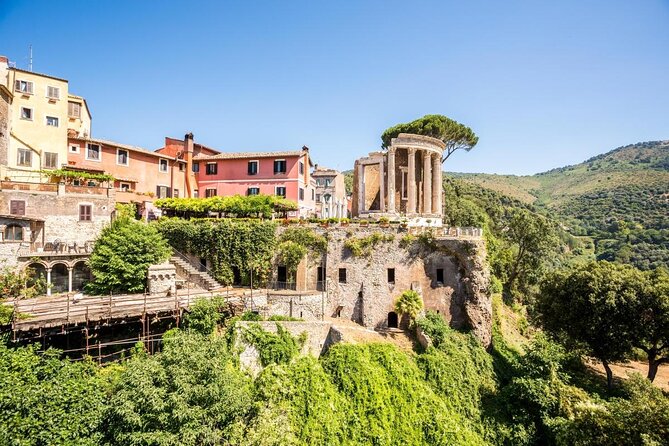 We have already mentioned in our list of the best villas in Lazio Italy Villa d'Este and Villa Adriana. However, this list would not be complete if we did not include the Italian Villa Gregoriana.
In a little less than an hour from Rome, you can be enjoying nature, archeology, and history altogether. It is a true must-visit, especially if you are a nature aficionado. We promise you caves, ruins, and a fascinating waterfall. 
Wrapping up the 10 most beautiful villas in Lazio region 
And… there you have it! The most dreamy, beautiful, secluded villas to get lost in. We know that Lazio attracts travelers from all around the world because of Rome's fame. However, one shall not forget that Lazio also boasts some of the most beautiful villas in Italy. So, take the time to lose yourself in those beautiful villas near Rome. And if you love unusual visits, then you might want to check our list of the 10 most beautiful medieval cities in Italy!
PIN IT: The 10 Most Beautiful Villas in Lazio Region