10 Best Italian Liquor Brands
Each country has its typical drinks. Italy, as in many other fields, when it comes to Italian liquor brands proves that each region has its own style and taste, so there aren't just one or two types of drinks to choose from. There are plenty of Italian liquor types, different tastes, and different traditions. Some of these famous Italian drinks are dating back to the middle ages, and each one has a beautiful tradition that's built in the Italian culture.
On side of the wine, coffee, and many other types of drinks that Italians are really famous for, liquors are part of the Italian lifestyle, the traditions that are preserved and practiced day after day. So when you're looking for dark liquor brands, amaros, or even types of limoncello, you'll find plenty of great brands to choose from.
10 Best Italian Liquor Brands
Putting together a list of the best Italian liquor brands is a nightmare. Each type of drink, such as the amaro, the nocino, limoncello, or the grappa has plenty of different brands that are amazing. Hence, when it comes to Italian liquor grappa or, Italian liquor after dinner, we tried our best to find the actual greatest names out there to choose from.
Since we couldn't fit all the great drinks in this article, we also tried to cover separately the best amaro brands, and soon we'll cover even more categories, such as the grappa, nocino, and the limoncello as well! Don't miss other articles such as the best Italian coffee brands, white wines, red wines, and Prosecco either! But, for now, let's just concentrate on the best liquor brands, and let's see what Italy got for us!
1. Campari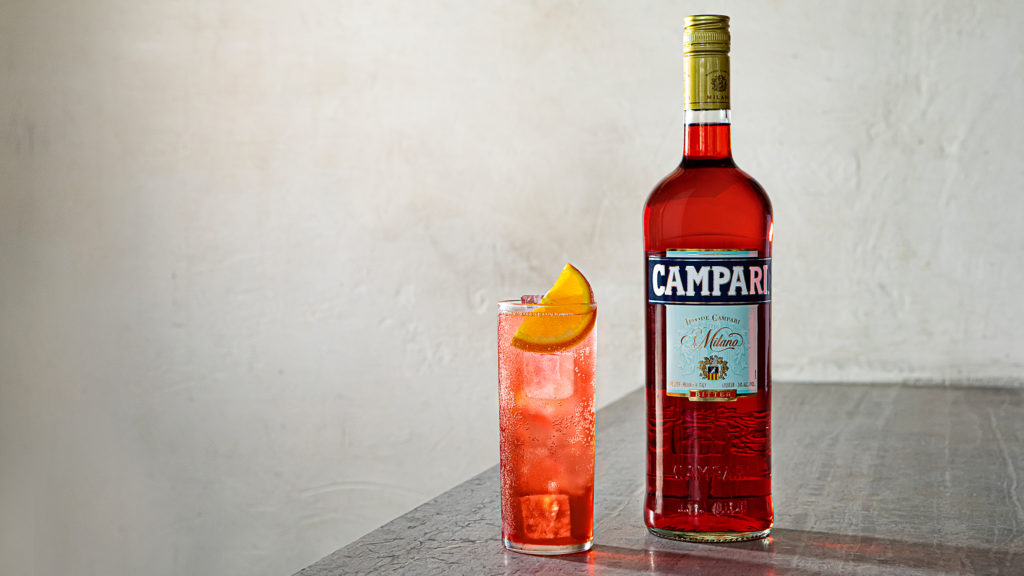 When it comes to Italian liquor drinks, Campari is our number one favorite! It's the highlight of the Italian liquor brand names and a drink that everyone should know about! Campari has always been a symbol of intrigue and pleasure. It's an aperitif drink that's also used in different Italian cocktails we really love. The intense aroma and flavor created a unique drink that's present at every Aperitivo, every night out or night in.
Campari originates from Novara, Italy, and it all started with Gaspare Campari in 1860 who experimented with the invention of a beverage with a bitter flavor and created a recipe that's used until today. Over the decades, Campari started to become more and more famous within the Italian culture, which was followed by the 70s and 80s' when the brand started collaborating with world-famous actors and directors, such as Federico Fellini as well.
Today, Campari is definitely one of the most popular liquor brands in Italy, and it has deep roots when it comes to Aperitivo, or drinks after dinner. If you're in Milan, you must definitely visit the Camparino bar for an amazing Campari experience! And to know what to drink, you can choose between many drinks made with Campari.
My favorite of all is the Negroni Sbagliato. This cocktail is made with Campari, Vermouth, and Prosecco. You can choose also Campari &Soda, Americano, Negroni, Mi To, Boulevardier, Campari Spritz, Shaken Campari, and more! A bitter, delicious ingredient to our favorite drinks!
2. Aperol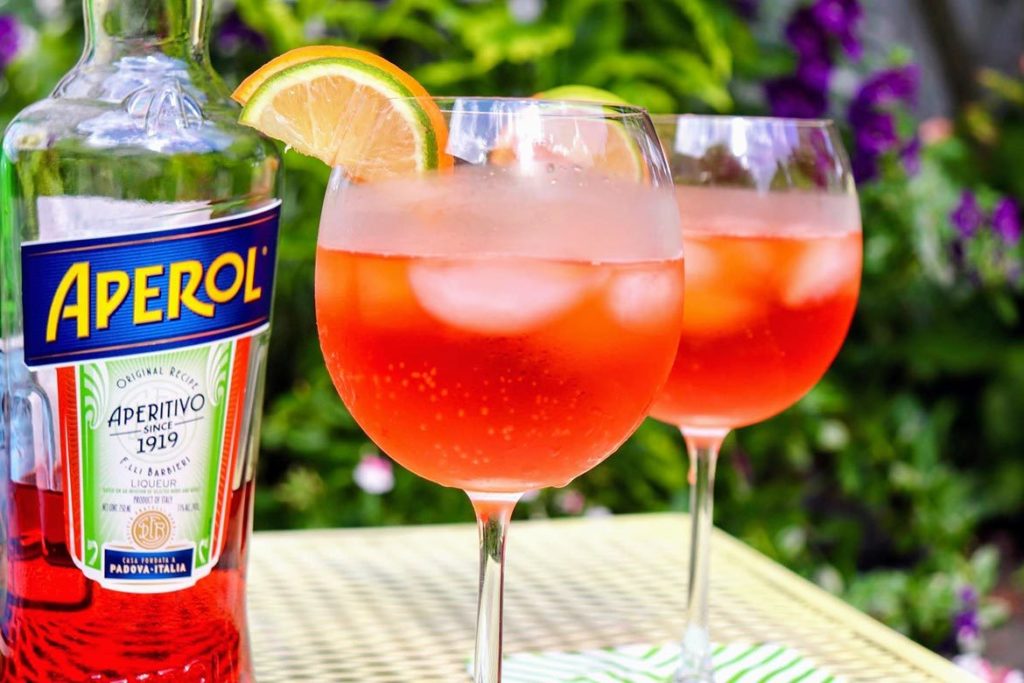 One of the most famous Italian liquor brands in the world is Aperol without questions. Today Aperol can be found on any side of the world, and the Aperol tradition expands everywhere. Aperol is a unique, bittersweet aperitif drink with a secret recipe that didn't change over time. As you may know, the Aperitivo tradition with Spritz drinks originates from the Veneto region, and yet, Aperol as well is made in this region.
The ingredients of Aperol include oranges, herbs, and roots, that mixed with Prosecco and soda makes it the perfect summer drink, the perfect aperitif, and the best drink to serve when you have friends coming over, or you just want to cool down near the pool.
A perfectly elegant orange drink that became popular all over Italy right after WW1, especially in the circles of young adults who were gathering in cafes in Padua and the Venetian Bacaros. The drink was bought by Campari Group who began a strong advertising campaign for the Aperol Spritz and this made the drink really popular worldwide.
Now, with 100 years since Aperol appeared, you could find Spritz stalls at different festivals and there are plenty of Aperol terraces in different locations. In Italy, if you're in Milan, you should visit on Piazza del Duomo the Aperol Terrace for a lovely view on the Duomo di Milano, while enjoying a sparkling, refreshing, tasty Aperol Spritz too!
3. Fernet-Branca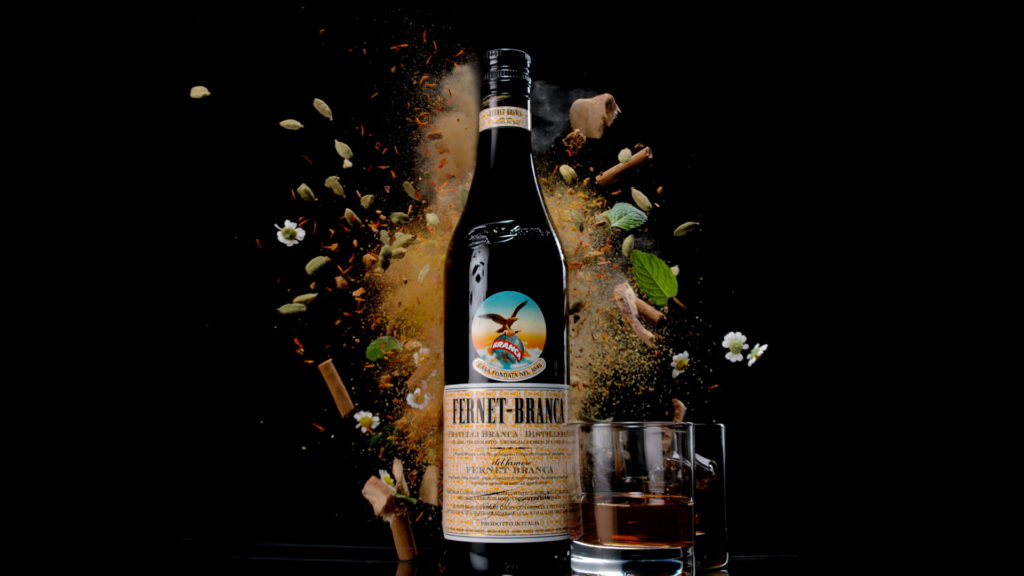 Now if you're looking for an Italian liquor after dinner, Fernet Branca is the first one you should be looking for. It's an Italian amaro drink made of 27 different herbs and spices that come from 4 different continents. Fernet-Branca was founded in 1845 in the Fratelli Branca Distillery in Milan. The brand and drink are still owned by the Fernet family.
Fernet-Branca has another variation that's aromatized with mint and it's been produced since 1965. If you like the fresh mint taste, you can find this version by the name Branca Menta. Fernet-Branca is one of the most popular Italian liquor brands with a unique taste dating back to 1842, to the first recipe by Fernet Vittore.
The Amaro itself was made first in the store of Bernardino Branca in Milan. Now, the recipe of Fernet-Branca is a secret recipe that's been passed down from father to son for many generations now. While this is an amaro drink, it also found its way to mixology, and you can find some great drinks made with Fernet-Branca such as Branchinotto, Brancamilano, and the Fernet Cup.
4. Disaronno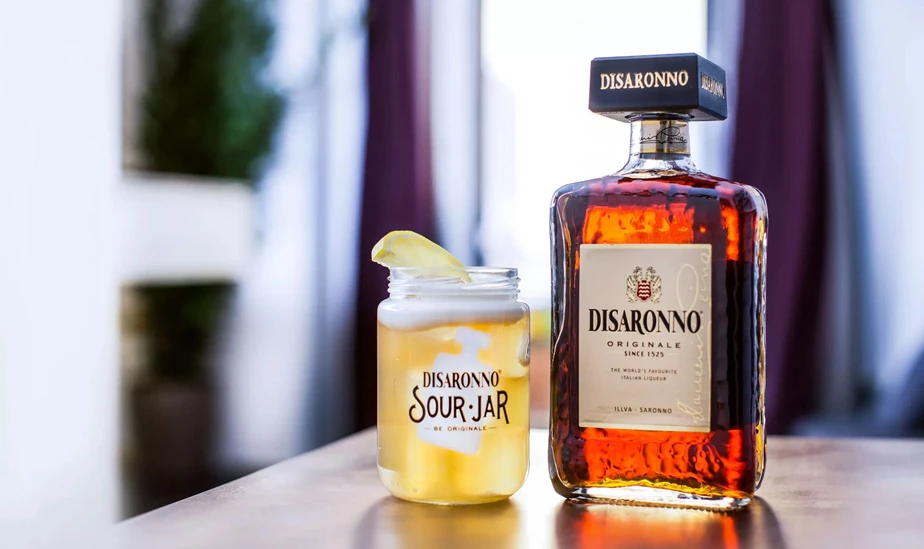 Disaronno the past few years became really famous around the world with the so-called Disaronno Sour in 2016. But before this happened, Disaronno was already one of the best Italian liquor brands, and one of those liquor brand names that everyone should know about. The taste of Disaronno dates back to the Renaissance actually, so there's a history behind this drink of 5 centuries.
In 1525 the artist Bernardino Luini, a brilliant pupil of Leonardo da Vinci was commissioned to paint a fresco of the Madonna of the Miracles in Saronno. He chose a local beauty as her muse for the portray of Madonna. Legend says, this lady as a mark of gratitude gifted the artist a flask full of an amber liquor, fragrant and delicate. This is how the legend of Disaranno arose from a simple gesture and a drink with secret ingredients.
It was in the 1600s' when Giovanni Reina rediscovered the innkeeper's old recipe, and at this time, for centuries actually, families were producing their own liquors. The recipe was passed down to generations in the Reina family for centuries afterward. In the 20th century, Domenico Reina decided to open a store in Saronno where the Disaronno Originale was first produced and marketed.
The iconic Disaronno bottle arrived in 1942, after which in the 60s Disaronno started to appear in different countries outside of Italy. In the 70s a master glassmaker from Murano, Venice created a work of art for the Disaronno bottle that reflects history, quality, and elegancy. Today Disaronno is used in different cocktails, but it's a unique experience on its own too. Also, there's a new product that now is breaking its way through the international market, the Disaronno Velvet.
5. Nardini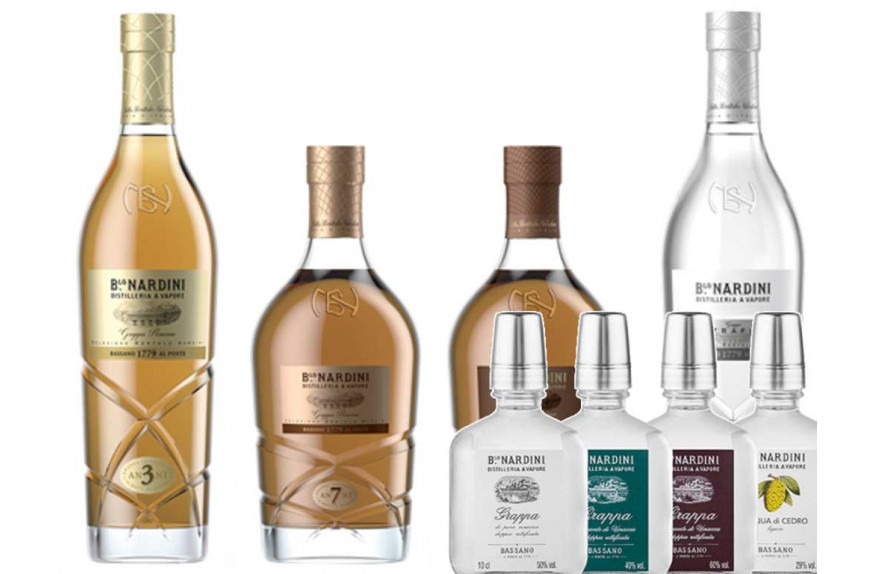 What's the most popular Italian liquor after dinner you may ask? Well, when we speak about Italian liquor Grappa is not actually a liquor, but it is the most popular drink to be consumed after dinner. Now, when it comes to grappa brands, there are quite a few famous ones. The most famous of all might be the Nardini grappa.
The founder of the Nardini distill wine, Bortolo Nardini was born in 1739. In Bassano del Grappa, he bought the Osteria al Ponte, which is called today Grapperia Nardini, and he started to produce grappa there and sell it to the public. The year of 1779 is the official date when the first Italian Grappa was born, the Nardini Grappa.
In the past decades, Nardini applied its pioneering spirit to work with the best international bartenders in promoting the culture of grappa and mixes around the world. In 2006 the first recipe book with over 30 grappa cocktails was published: The Grappa Handbook.
Nardini has an incredible history of over 240 years, where the grappa, from one simple distillery, became one of the most enjoyed strong drinks in Italy. Today grappa has an evolved and expanded culture in Italian life, and it's one of those drinks that the country is cherishing and is proud of. All thanks to Nardini.
6. Limoncello Villa Massa
If you've been paying attention, most of the Italian liquor brands we mentioned originate from the north of Italy. Also, these are mostly Amaro drinks as well. Now at the contrary of the north, when it comes to the south, and liquors from south of Italy, the Limoncello gains the spotlight. Sorrento and the area of the Amalfi Coast is the most famous region for Limoncello production, and opposite to those brands we mentioned above, the Limoncello is actually sweet.
Villa Massa is one of the most popular liquor brands when it comes to Limoncello. Not just for its great and exquisite taste, but its beautiful bottle and design as well. The story of the homemade limoncello recipe in the Massa family begins in 1890 and stands as one of the best until today. The color of the Massa limoncello, the lemons used in the drink that are from the birthplace of the family, Ovale di Sorrento, and the love for their product made Villa Massa great.
Today the limoncello by Villa Massa is made the original artisan way as a hundred years ago. Villa Massa became a brand, and their Limoncello became worldwide known thanks to the brothers Sergio and Stefano Massa in 1991. They were the first company to produce and sell limoncello in Italy and around the world, and it's still the leading brand for premium Limoncello.
7. Sambuca Molinari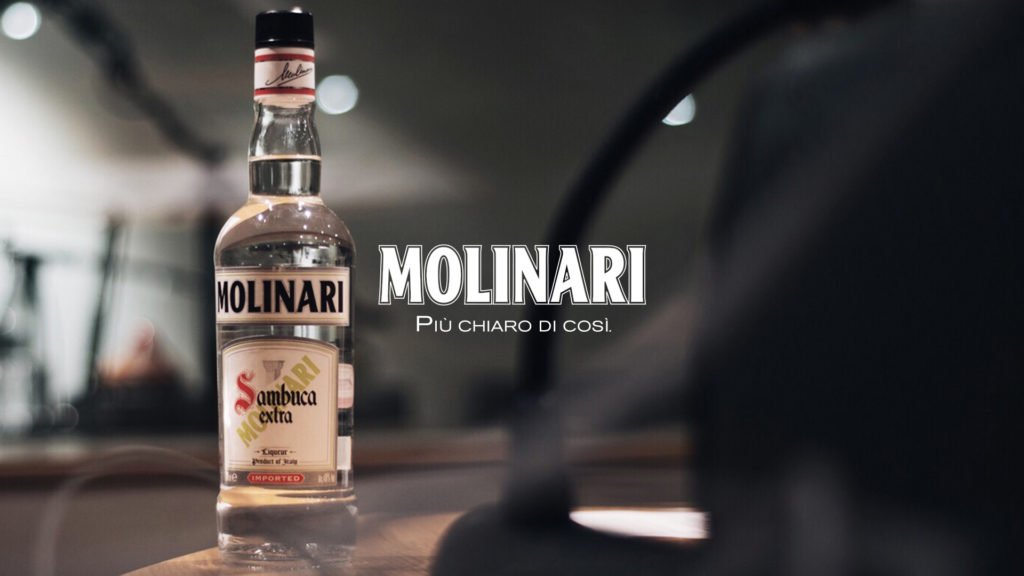 Continuing our list of the best Italian liquor drinks, we must highlight Sambuca Molinari which was founded in Civitavecchia in 1945 by Angelo Molinari. He was an expert perfumer and connoisseur of the secrets of blending. That year he began his experiments to create the highest quality drink, the Sambuca Extra. This is a liqueur with an umistakable taste based on star anise.
The recipe of Sambuca is a secret up until today. In the 50s and 60s, Sambuca became the part of Dolce Vita and Rome's elegant society gatherings. This was a drink consumed with coffee beans in it, which soon became emlematic of a worldly era filled with glamour. It was also an inspiration for Federico Fellini's masterpiece, La Dolce Vita movie, but also Frank Sinatra was a big admirer of Sambuca Molinari. So much so that he also wrote a letter praising the drink to the Molinari family. This is how Sambuca Molinari became one of the biggest liquor brand names quickly.
The success of Sambuca lead to the opening of a second factory in 1974, and soon they reached the highest production capacity hitting a record of 60.000 bottles a day. After the death of Angelo Molinari, his sons took over the legacy and continued growing the brand in Italy and worldwide. In 2003 arrives the Molinari Caffee as well. This is a perfect union between the anise flavor of Sambuca Molinari and a selected blend of coffee to be enjoyed after lunch or dinner. It's also a natural accompaniment to desserts or ice cream.
8. Cynar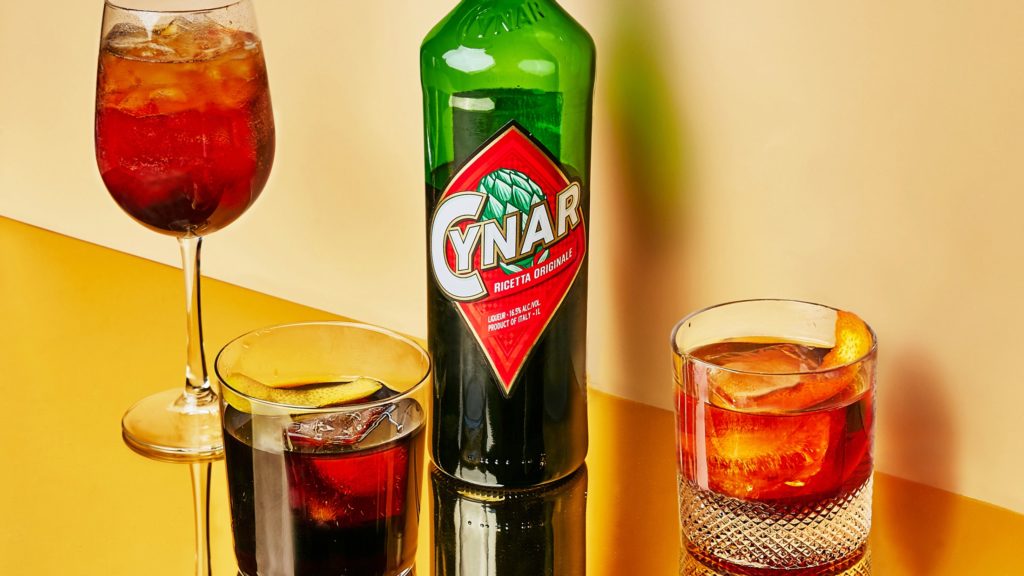 When it comes to Italian liquor after dinner, Cynar is another highlight, though this isn't as popular as the above-mentioned liquor brands. Cynar is an Italian bitter aperitif, an Amaro that's made of 13 herbs and plants. Predominating note is the artichoke that's Latin name is Cynara scolymus, and here's the brand's name coming from. This is a dark brown drink with a bittersweet flavor and strength of 16.5%.
Cynar was founded in 1952 to be consumed on its own or in numerous cocktails as well. The liquor is mixed often with orange juice, especially in Switzerland and southern Germany. Also, there's a variation of Negroni that's using Cynar instead of Campari, as well as you can find Cynar Spritz, where the Aperol or Campari is replaced by Cynar.
Due to its artichoke component, Cynar is regarded as a digestif as well as an aperitif. So you can drink it before dinner, or after dinner too. Since 1995 Cynar is owned by the Campari Group, and now its manufactured and distributed by Campari.
9. Toschi Nocino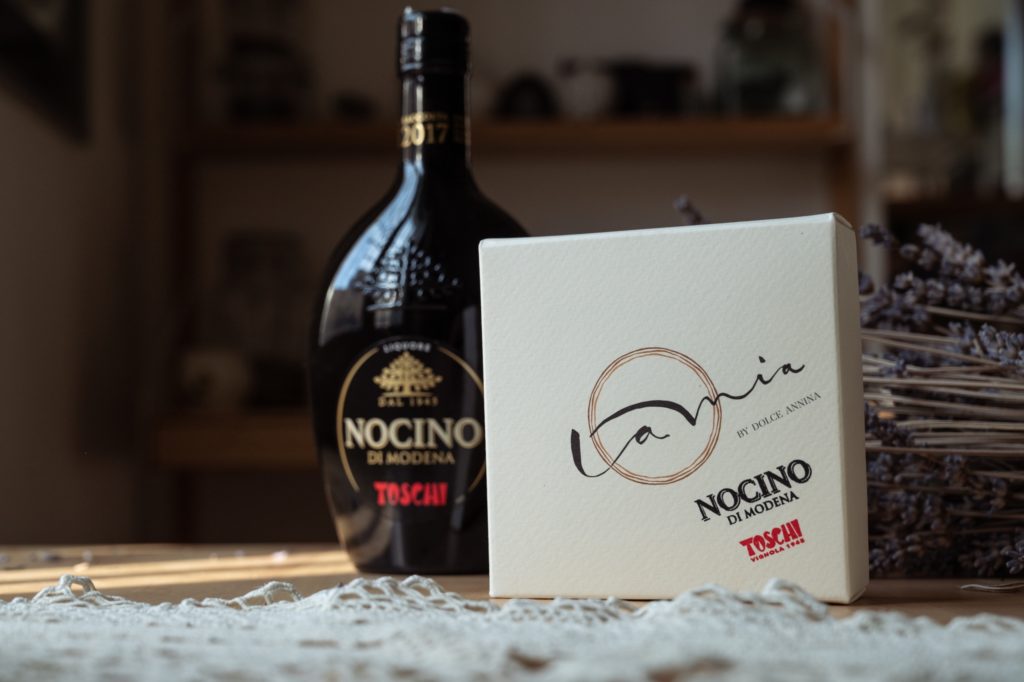 Nocino from Toschi is another important highlight when it comes to Italian liquor brands. La Toschi was founded in 1945 in Vignola, in the province of Modena by Giancarlo and Lanfranco Toschi. They wanted to create a drink using the famous cherries of Vignola to be able to enjoy them all around the year.
Since then, the brand maintained its quality and mission, also creating the famous Nocino di Modena Toschi. The Nocino is made from Italian walnuts that are collected traditionally in Modena on the 24th of June when the maturity of the fruit isn't yet complete. The original recipe of Nocino is made of 5 simple ingredients, husk of walnuts, alcohol, sugar, cinnamon, and cloves.
Nocino by Toschi is one of the most popular liquor brands in Italy. The drink has no added colorants, and it's always aged for at least two years. The natural color is dark brown, with a walnut and spicy aroma. It's a great drink to be consumed after dinner, and a great product of the Emilia Romagna region!
10. Mazzetti d'Altavilla Grappa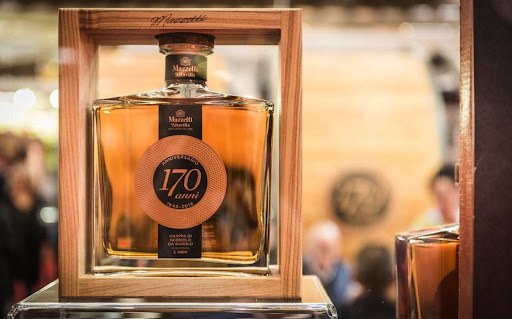 Another grappa, one of the most prestigious Italian liquor drinks is the Mazzetti d'Atavilla drinks. This is one of those Italian liquor brand names that you must keep in mind when you're looking for high-quality, luxurious Italian drinks. The Mazzotti family opened their distillery in the hear of Monferrato. In 1846 Filippo Mazzetti founded his first distillery for Grappa production.
Since then, the Mazzetti Grappa became one of the most famous types of Grappa in Italy. Today Mazzetti is producing different types of liquors, gin, Amarettos' and they also offer high-end Grappa with amazing design and packaging. The perfect present for those who love unique, exquisit drinks, and something those who love liquors must try!
10 Best Italian liquor brands
Now that we've gone through some of the greatest Italian liquor brand names, it's time we move on and make ourselves a delicious Sbagliato using our favorite brands' product, the Campari. We hope you found what you've been looking for when you opened this article. Make sure you're subscribing to our newsletters so we can keep you posted in the future about everything that is the best about Italy! And of course, we hope you'll try some of these famous, great drinks listed above, to get another taste of Italy, from a different angle.
Pin it: Italian liquor brands