Visiting an Italian monastery has always been a very fun activity for me. I love seeing religion in action and losing myself in monasteries that were once hustling and bustling and are now quiet as stones. Today, I felt like making you understand just how ineffable the serenity at an Italian monastery is. Inner peace is a funny thing; we never quite realize what it is until we live it.
Yes, we're all hassled with city life, urban congestion, honking, roads, dust, job pressures, finances, lifestyle etcetera, etcetera! However, most of you will agree that inner peace can more often than not be found in a quiet place like a monastery. This is certainly one of the best places to visit for that pause we're all looking for from time to time.
10 Best Monasteries in Rome and Lazio Region
With serene and solid mountains as the backdrop, the monasteries in Italy are the perfect destinations, no matter what your religion is. The colorful festoons, the sounds of chanting and the bells tinkling, the smell of fresh mountain air with a hint of pine… That's not all: the taste of snow, and the feel of a mixture of cold and warmth – all your senses are attuned to the present.
With no distractions, the mind instantly feels at ease and you can feel your body calming down. Apart from the serenity, you can also find the best monastery stay in Rome. A lot of Italian monasteries are indeed now open for tourists to spend a few nights in peace. Here is my list of the 10 most amazing and mind-blowing monasteries in Rome and Lazio. Just so we're clear: they do all belong on top of your bucket list!
1. Monastery in Rome: Casa Maria Immacolata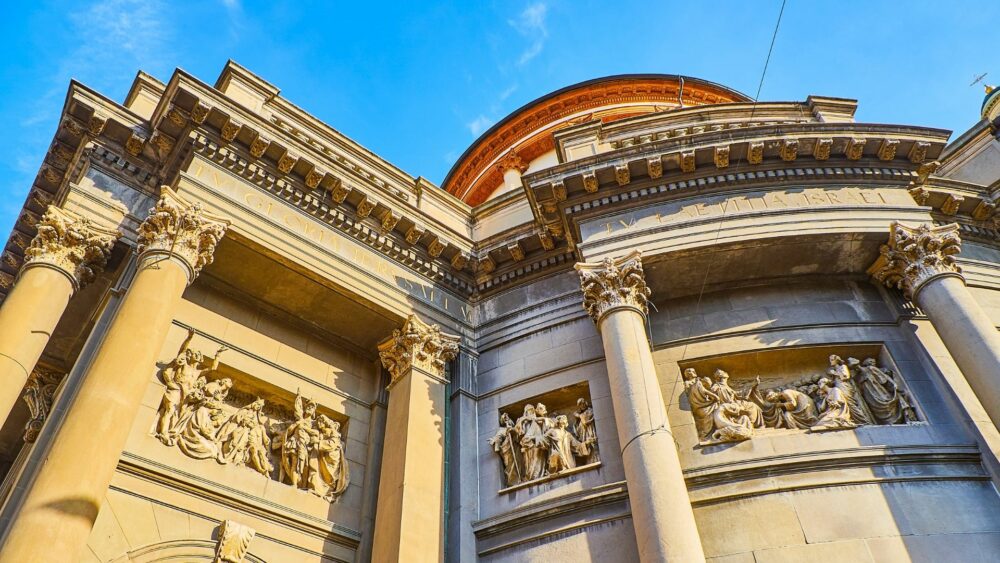 The first Italian monastery in Rome you need to visit is none other than Casa Maria Immacolata. Marvel at the excellent display of Italian architecture of the church. Many churches around Rome feature the same kind of architecture, and I personally love to see the illuminated fronts when night comes.
The dome that sits on the very top of the church is something you cannot resist admiring. After walking around Rome, if you are interested in staying and unwinding in a serene place, the monastery offers places to stay. You can deepen your religious and spiritual practices should you wish to do so. Notably, you can definitely spend quality time with friends or family members there.
2. Cliffside Monastery Italy: Monastero di San Benedetto in Subiaco, Lazio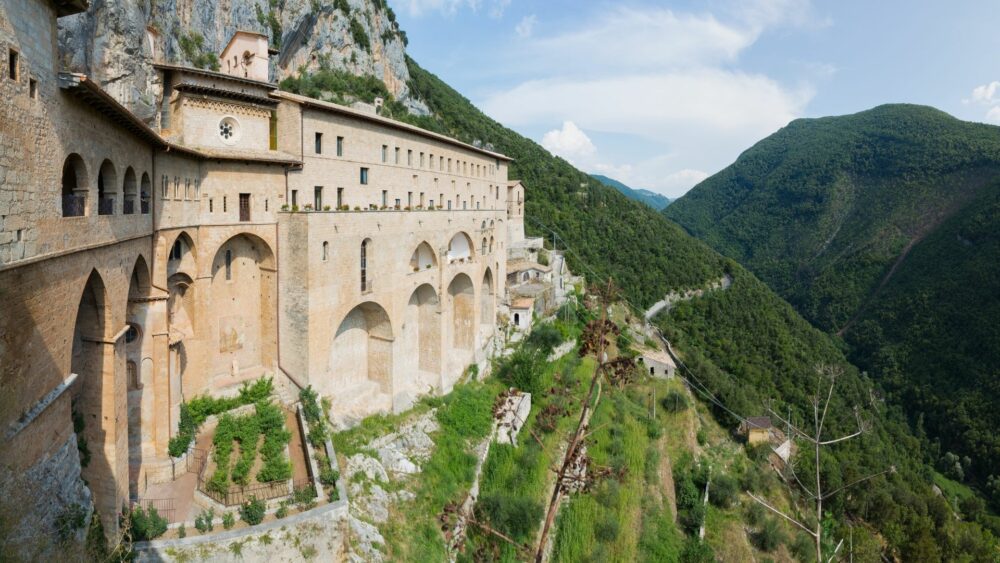 Perched amongst the isolated peaks of the Lazio mountains, to the east of Rome, lies one of Italy's most spectacular architectural wonders. The Italian monastery of San Benedetto, or Sanctuary of the Sacro Speco, is an ancient Benedictine monastery Rome. It is located in the territory of Subiaco, in the metropolitan city of Rome, in Lazio.
The cliffside monastery Italy stands in the curvature of an immense rock wall of Mount Taleo and is supported by nine high arches, partly ogival. I think the Monastery of San Benedetto is my favorite monastery out of all ten listed today.
The cave is merely a recess in the cliffside and thus is known as a cliffside monastery Italy has. It's different, and beautiful sights are to be relished on every side. This Benedictine monastery Rome is breathtakingly sited in the countryside outside the mountain town of Subiaco. Today, it still occupies a unique position in the history of the Western world. How could it not? A mere view to the outside, and you're already in another world.
3. Monastery of Santa Scolastica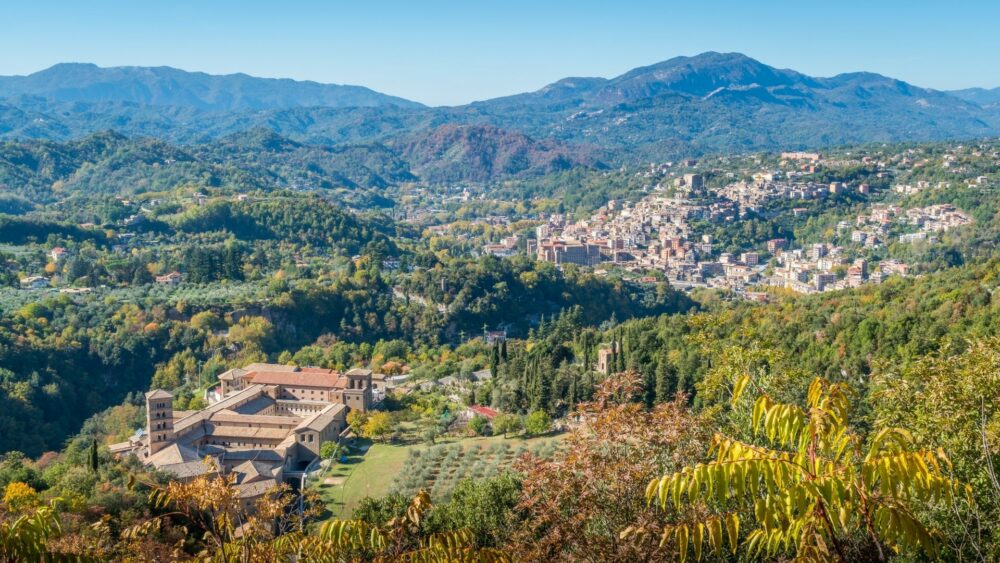 The Monastery of St. Scholastica is dedicated to Santa Scholastica, while the church is dedicated to St Anne. This Italian monastery in Rome and church are listed on the National Inventory of the Cultural Property of the Maltese Islands. Secluded, it enjoys plenty of greenery all around. You may know by now that I am crazy about anything from nature, from amazing volcanos in Italy to the most beautiful Italian national parks.
Inside the monastery, you will find the Cathedral of Santa Scolastica. The Cathedral overlooks the second cloister of the monastery of Santa Scolastica, irregular in shape. It is called a gothic cloister because of the great 15th Century gothic style arch on the opposite side of the church. The bell tower, however, is the main sight of the Monastery. This one dates back to 1052-1053. It was originally covered with a high, pyramid-shaped spire, demolished in the 17th century. All in all, the Monastery of Saint Scholastica is definitely a sight in Lazio. That's truly a monastery you can't miss if you love history and religion.
4. Monastery in Rome: Capuchin Monastery Catacombs Rome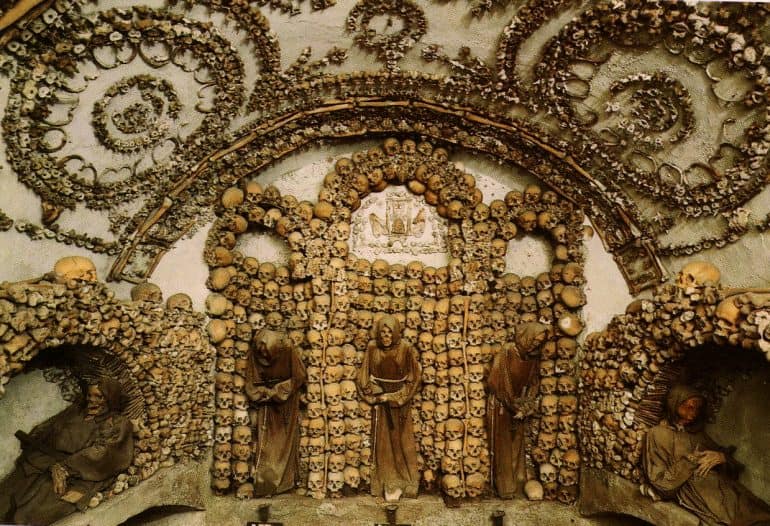 Capuchin Monastery Rome (widely known as The Capuchin Crypt) is a Roman monastery. It features a very small space comprising several tiny chapels. To access it, it's very easy: the crypt is located beneath the church of Santa Maria della Concezione dei Cappuccini on Via Veneto. Hop off the metro at Barberini station, and you're just a stone's throw away on foot.
Capuchin Monastery Rome is well-known for its display of Catacombs in the crypt. It's always very strange to walk down this place, also called the 'Bone Church of Rome'. The decoration is all human bones and translates the devotion of the Capuchins to the church. Just a bit of history: the Capuchins is a reformist Christian movement that was created in the 1520s. The movement demanded solitude, poverty, and ultimate devotion, which you can understand in the Capuchin Monastery Catacombs Rome. The atmosphere there is eerie, and it makes for a perfect quirky visit of Rome.
5. Benedictine Monastery Rome: Sant Anselmo Monastery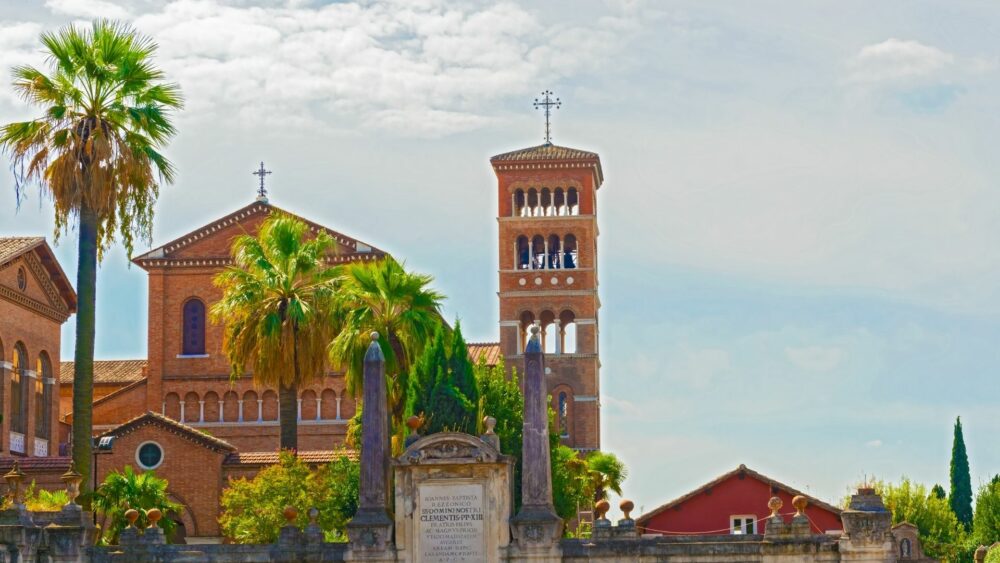 San Anselmo Monastery Rome (also called Sant Anselmo Monastery Rome) serves as the home of several entities: the Abbot Primate (Abbot Notker Wolf), the Pontifical Liturgical Institute, the Mabillion Institute, and the College of the Theology and Philosophy.
On Ash Wednesday, the pope begins the season of Lent by starting with prayer at San Anselmo Monastery Rome (Sant Anselmo Monastery Rome) before making a procession with the Benedictines and Dominicans to the nearby Santa Sabina for the Sacrifice of the Mass. Although in foreign countries, it's not the most famous monastery, it continues to impact Italian culture.
The Sant Anselmo complex also bears the name "Primatial Abbey" of Sant Anselmo Monastery Rome. There is an order for the day of prayer, Mass, study, and work. Since it's high up over Rome, the Abbey of Sant Anselmo on the Aventine Hill is the best Monastery stay in Rome. That is, if you like enjoying sunny views all over the city.
6. Italian Monastery: Fraterna Domus Rome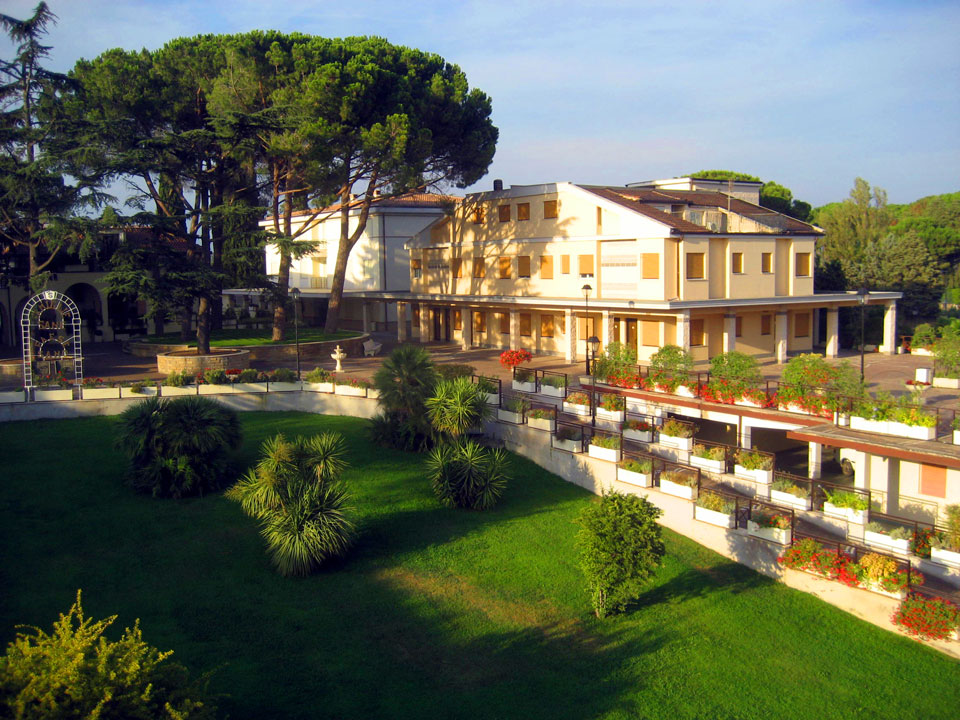 To be fair, all the wondrous monasteries I'm writing about today are the epitome of peace and tranquillity- They will not only make your trip memorable but also heal your soul from within. Also, there are heavenly monastery stays Rome Italy which offer divine food at budget prices and treat guests 'as if Christ himself were knocking on the door'. Fraterna Domus is one of them.
Stop by this Roman monastery to enjoy a truly serene spot. There, you can pray in the chapel or even hold a conference at the conference center. Situated in the heart of old Rome, Fraterna Domus Rome cordially welcomes those who wish to stop by to pray and relax. Plus, if you want to spend a couple of days to elevate the Christian spirit, that's one of the monasteries in Rome that you can stay at. In addition to the chapel, you can relish traditional cuisines and apply the Christian faith daily.
7. Best Monastery Stays Rome Italy: Casa Santo Spirito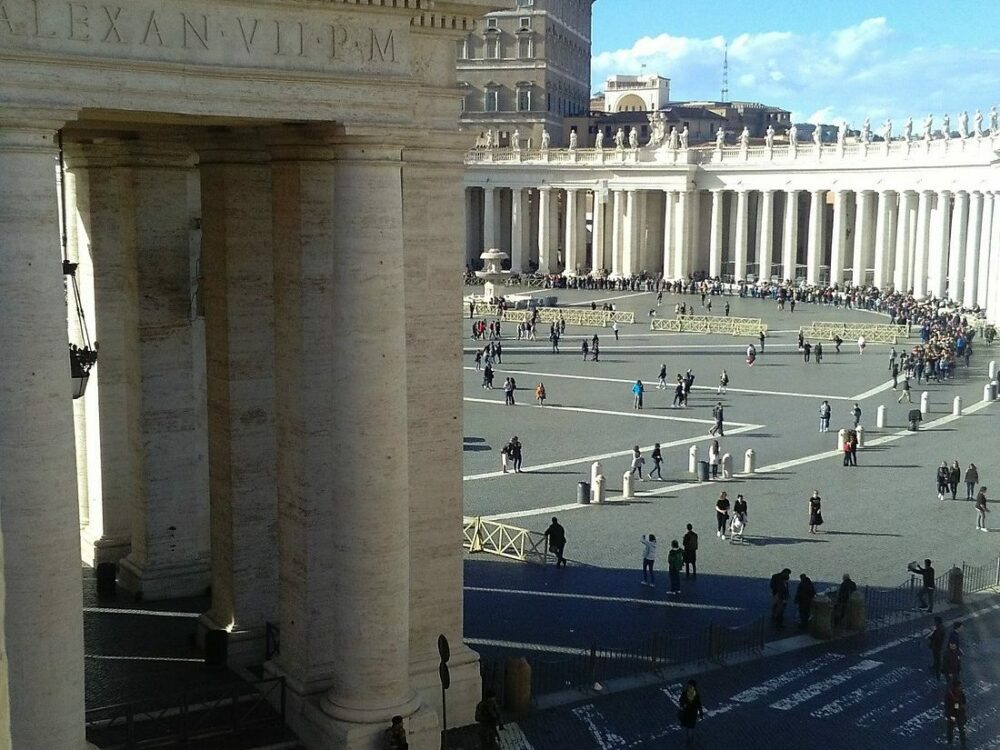 Not far from St. Peter's Square lies a beautiful building, home to the Franciscan Sisters today. First opened to the public in 1885, the spiritual place continues to uphold the tradition of hospitality in Christianity. You can take a look around and realize how peaceful the surrounding is!
If you've been to the Vatican before, you know that St Peter's Square itself is quite bustling with tourists. However, just off the square, you can spend an enjoyable few days in the Casa Santo Spirito. It is the best monastery stay in Rome if you want to be close to all hidden gems in the city.
8. Italian Monastery: Monasterio di San Gregorio al Celio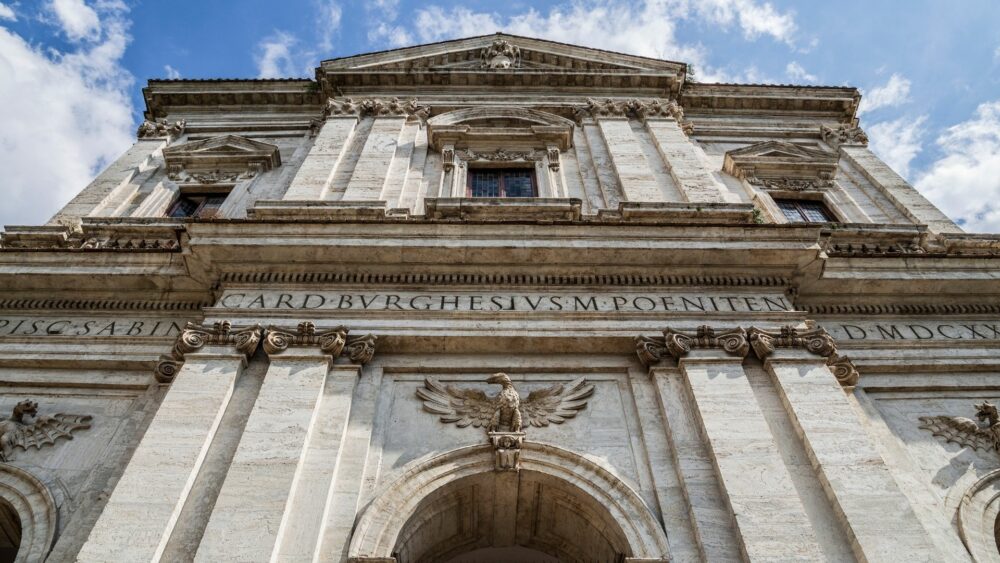 San Gregorio Magno al Celio (aka San Gregorio al Celio or simply San Gregorio) is a church in Rome, Italy. I already told you about how the front of the churches in Rome kind of resemble one another. Still, San Gregorio is a tad different, as it is part of a monastery of the Benedictine Order.
Situated on Caelian Hill, Monasterio de San Gregorio al Celio can be reached once you see Palatine. The exterior architecture is a beauty that is worth admiring for some time. Savor a fine example of Baroque architecture, before you get inside, and feel further amazed.
The best feature about the church is perhaps its main altar. There, you can admire a Madonna with Saints Andrew and Gregory. You can also find three oratories dedicated to St. Barbara, St. Silvia, and St. Andrew respectively. To be quite frank, the remains of Roman ruins are my favorite thing to see at San Gregorio.
9. Villino Noel: Casa per Ferie Suore Oblate dell'Assunzione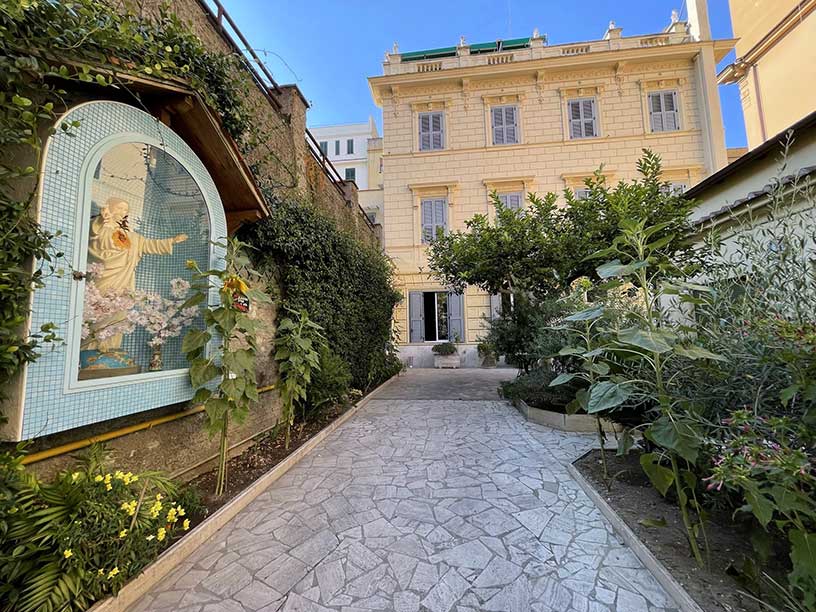 That monastery is something quite different from all that I'm telling you about today. However, if you're looking for the perfect stay in Rome linking peace and religion, that's the place for you. A mere 10 minute walk from St. Peter's Square and well connected to any area of ​​Rome, Villino Noel is the perfect spot to stay in the city.
Make a visit to Villino Noel Casa per Ferie Suore Oblate dell'Assunzione and send your prayers in the beautiful chapel. Indulge in a relaxed time accompanied by the sisters, if you wish to contemplate, reflect, and participate in daily prayers. It's a privileged moment, in a privileged place – a kind of paradise on Earth.
10. Monastery Stays Rome Italy: Casa di Santa Brigida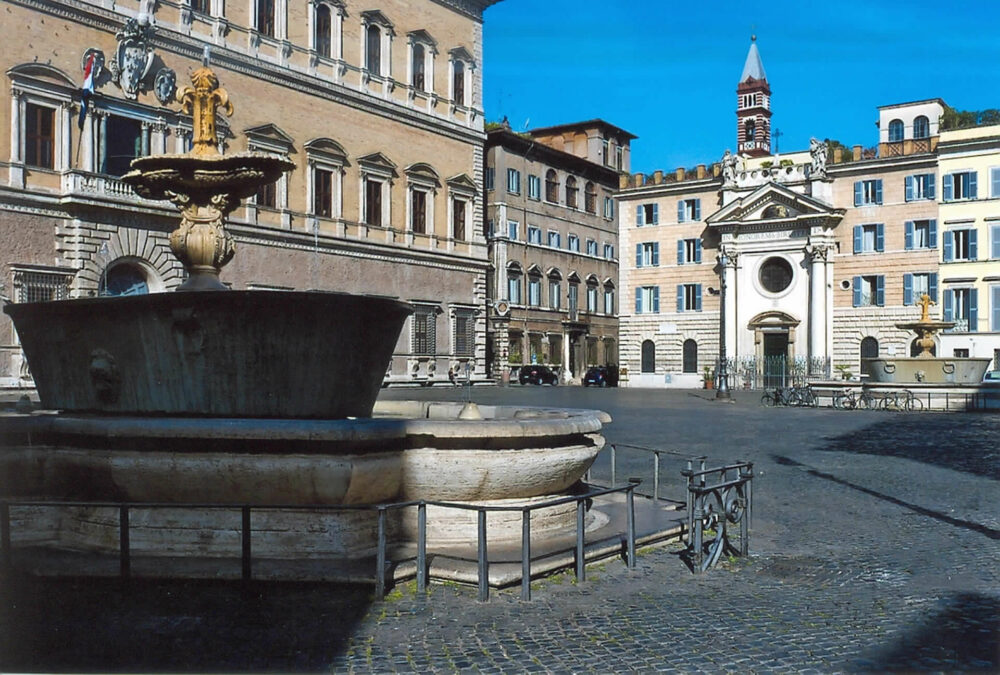 Last but not least is Casa di Santa Brigida, one of the oldest monasteries in Rome. Founded in 1369, the monastery takes pride in being the first monastery of the Order of SS. Savior of Saint Bridget. You can dedicate a prayer to St. Bridget as well as get to know more about the order of St. Bridget when you're in the monastery.
Of course, like many of the other monasteries, Casa di Santa Brigida also offers accommodation. Many travelers make Casa di Santa Brigida their hotel of choice when visiting Rome. It is one of the best Monastery stays Rome Italy if you want peace and a real slice of history.
Wrapping up 10 Best Monasteries in Rome and Lazio Region
There's nothing new about staying in a monastery or convent. Monks and nuns have been offering refuge to travelers for centuries. Visitors are more likely to be tourists on a tight budget or people who want to spend the night in a historic building. As well as a peaceful moment in beautiful surroundings, a stay in a monastery invariably means great food. Italians actually do have a saying in that regard: "Nobody eats better than a monk."
If you'd like to discover more monasteries around the city, here are a few other monastery stays Rome Italy. They're quite close to the capital but far from the crowds at Saint Peter's Square, and include the Santuario Santa Maria delle Grazie in Sant'Oreste, the Monastero San Vincenzo Martire in Bassano Romano, and the Abbazia di Santa Maria di Farfa in Sabina.
You must visit these abodes of peace. After visiting any one of these monasteries, you will feel both elated and calmer, and they are truly the gems of Italy. So, rather than waiting any longer, pack your bags, and head into the realm of serenity and ataraxy. However, if you also want to discover some more Italian culture, I'd definitely suggest paying a visit to some of the oldest cities in Umbria, Italy, a closeby destination!
Pin It: The 10 Best Monasteries in Rome and Lazio Region