How much do cars matter to you? Do you collect luxury cars or are you just here to use them to go from point A to B? In this article we want to talk about Italian car brands that pretty much changed the world. Some have been around for centuries, others are fairly new. Italian made cars brands have amazing quality and design, they work with the best engineers in the world. It's easy to understand why the majority of the Italian luxury sports cars are so popular.
10 Best Italian Car Brands
We would like to introduce you to each of them, their history, some of the models, how expensive it is to own or maintain them. Some of these cars would not benefit the everyday person trying to get to work. They are a luxury item built for a luxury lifestyle only few can afford.
Regardless of their price, these Italian luxury sports car brands have blessed our world with the best Italian cars to use. You will find a car on this list for every purpose, whether that is commuting to work or simply living your best life driving your very own Ferrari. Let's dive in and see the famous Italian car makers.
1. Abarth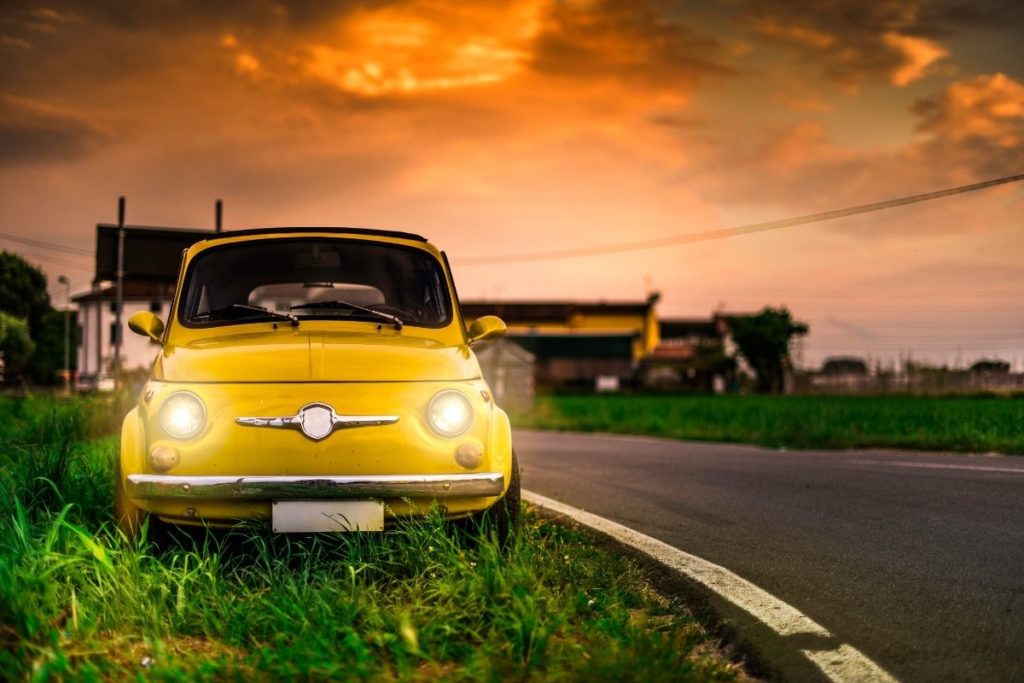 We present you with one of the top 10 Italian car brands with the name of Abarth. This one is a special story of a man called Carlo Abarth. Carlo was already modifying vehicles in his early childhood, it was only natural that he would create a legacy, the best cars in history, Abarth. Founded in 1949, initially with a Scorpio as its logo. Their very first car produced was the 204 A Roadster. The car was spectacular and won many championships in the following years, as well as the Formula 2.
Why is this brand so special? Carlo was a real champion even before he started producing cars. Some say that racing was in his veins, he was already born with a talent that led him to create one of the top Italian car brands in history. He didn't just want to make cars, he wanted to make high-performing and powerful vehicles just as the Scorpio is. After all, this was his star sign and we all know, Scorpios can be ambitious and they usually get what they want. He was a man with a vision, his philosophy for creating Italian cars still living today.
Is it worth buying one of the famous Italian car companies, Abarth, today? It is a very small car with two doors, perfect for someone who is alone. We do have to warn you, this is a fine-tuning of the Fiat 500 and it has a Garrett Turbocharger inside. You can get to 100 km/h in just 7.4 seconds. What about the cost? The Abarth 595 for example can cost over €20,000 if you buy it from the manufacturer directly. You can find second-hand cars in case you just want to experience the beauty of one of the most exquisite Italian car brands. Abarth is for people who are passionate about the racing world, but not yet ready to race.
2. Alfa Romeo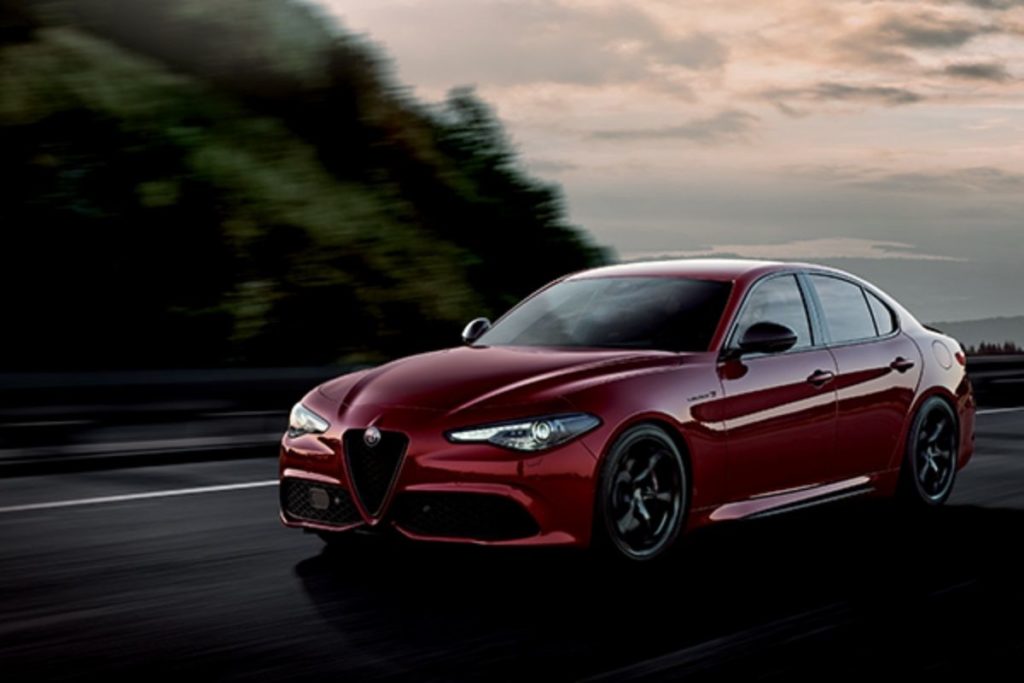 Alfa Romeo is in the top Italian car brands that everyone knows too well. But do we all know its history? One of the most famous Italian made cars brands was founded in 1910. Its first owner, or more so the person who initiated this legacy was Cavalier Ugo Stella. The first name Alfa received its name from the factory Anonima Lombarda Fabbrica Automobili (Lombardian Car Factory). Romeo came after Nicola Romeo took over the company. We always mention the founder of these Italian car companies, but what about the designers?
Sergio Pininfarina was the one who designed the famous 1955 Giulietta Spider. After him, many others designed and shaped the way Alfa Romeo is in the present day. Just like Abarth, Alfa Romeo is also a star on the racetrack. The first Formula 1 Championship won by the 8C 2300 was in England, 1950. These Italian made cars brands were the big deal in the 1950s and after, winning championships and many races, but also being a reliable vehicle on the streets.
What about the modern-day Alfa Romeo? There has been a serious remodeling of the cars, which is expected considering the industry for car shapes has changed. Faster and faster cars are produced nowadays. Is the Alfa Romeo a good, reliable car? After all, one of the top 10 Italian car brands produces these luxury Italian cars. While it is among the top 5 most reliable cars, maintaining it is quite expensive. The average cost for a car is around €40,000. While you do get your money's worth, You can always buy from the more affordable Italian companies.
3. Mazzanti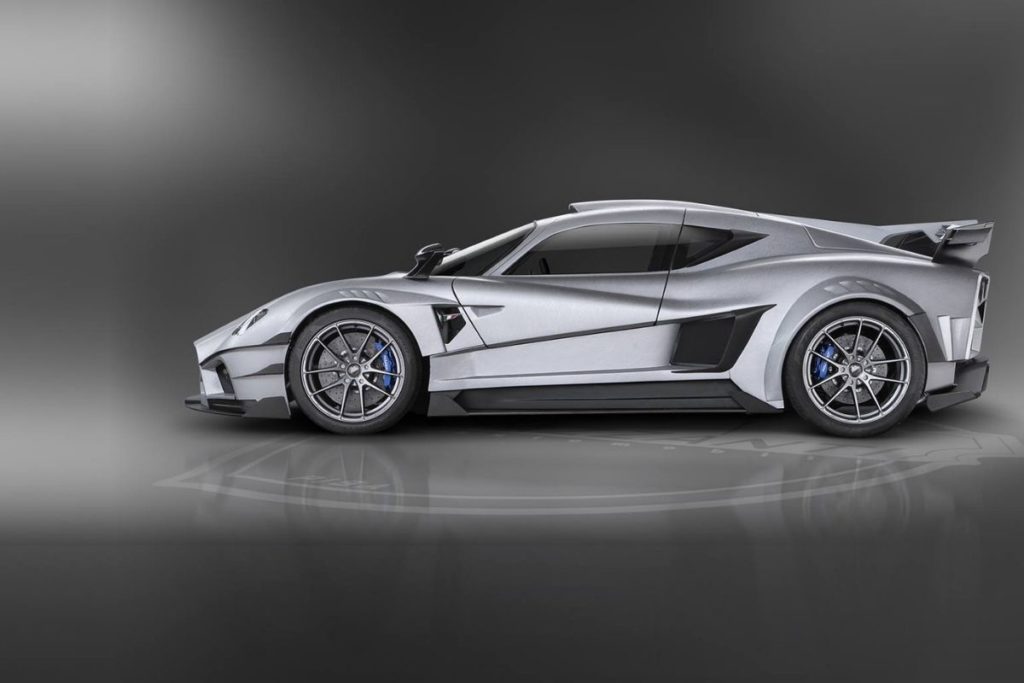 Mazzanti might not be a brand you have heard of before, however, it is one of the Italian made cars brands. There are quite a few Italian sports cars out there already, so what makes Mazzanti different from them? The founder, Luca Mazzanti found a real passion for classic and sports cars along with motor racing. Unlike many of the top Italian car brands, Mazzanti was founded in 2002 after years of experience. Luca worked really hard to bring this project to life and it wouldn't have been possible without his long-life partner Walter Faralli. Their vision was to design hypercars. The first one designed in 2002 was inspired by Maserati and an Eagle.
The name of the first car was Antas, which got so famous that Rome Grand Prix invited Mazzanti to participate on their 80th anniversary. Later Antas would be invited to many shows and everyone seemed to love this unique car and design. Their next big hit was the Evantra, which is only produced 5 times a year! Evantra was presented in 2013 at the Top Marques in Monaco and admired once again by Prince Albert of Monaco, a fan of the Mazzanti brand. This one is also famous among the Italian sports cars brands logos, it has Italy's colors, a blue and gold logo with the Mazzanti name displayed.
So who should own these cars? As it is a sports car and a limited edition, not many can afford it. Evantra has expanded and there are a total of 4 cars available. The Evantra Classic, Pura, 771/781 and Millecavalli R. The latter has a max speed of 400 km/h and it can get to 100 km/h in 2.7 seconds! The price? Well, it costs about €1 million, however, prices are not displayed online. If anyone can afford it and would like to purchase these cars they would probably have to get in touch with Mazzanti Automobili themselves. Is it worth it? If you ask me, I would take it out for a ride every day!
4. Ferrari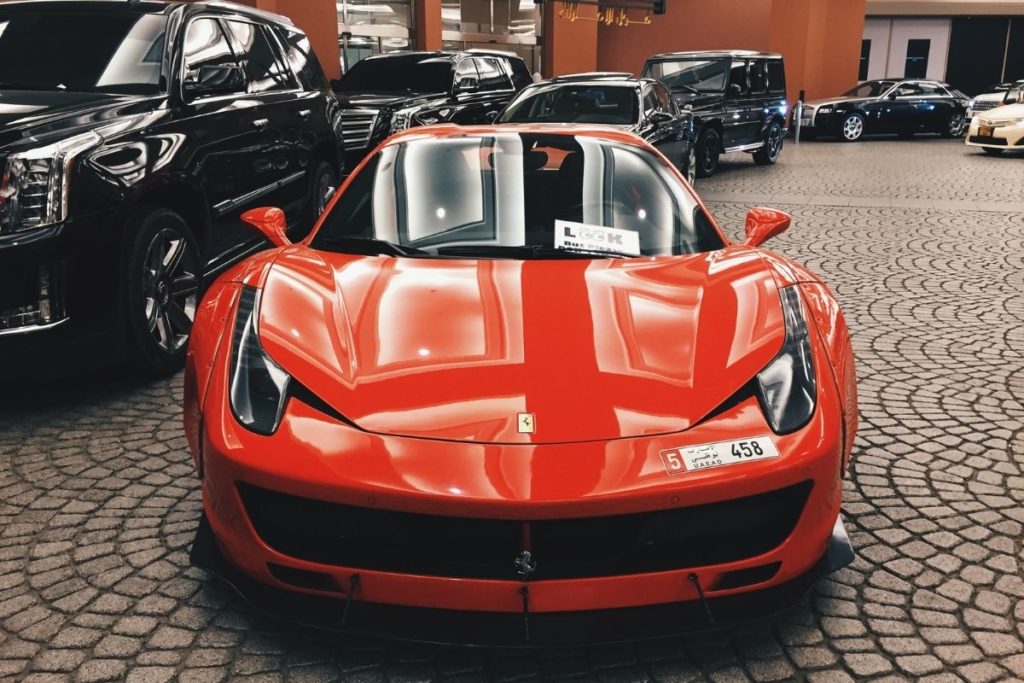 We have all heard of Ferrari, the top Italian luxury car brands in the world. How did they start manufacturing these supercars and leave a legacy behind to todays and future generations? It all started in 1947 with Enzo Ferrari. The face and genius of Ferrari in those times. The very first model was called the 125 S. Interesting fact, he was working for Alfa Romeo in 1924, and in 5 years he built his own brand. These two brands couldn't be further away from each other, yet they succeeded in their own way. But before designing the first Ferrari, he was the head of the Alfa Corse and later started a company called Auto Avio Costruzioni.
Although Ferrari's car production was stopped by World War Two, he didn't let anything get in his way. After the war, he started designing the first model and his vision came to life. The car appeared in the Piacenza Circuit in 1947 and won the Rome Grand Prix in May of the same year. What a legend! Ferrari's story does not stop in the 40s, in each decade they became better and faster. Today Ferrari is a famous Italian sports cars brand and surprisingly they sell cars under €1 million. At the same time, their older models are selling for over €40 million. It definitely deserves the title of Italian luxury car brands, since it is a luxury to have them.
Why would you need a Ferrari in your life? These Italian made cars brands like Ferrari are collectibles. For everyday life, you do not need an expensive car since it is also very expensive to maintain, and quite frankly, it would be a waste of money. Whoever is able to drive should experience the engine of a Ferrari sports car. Whether you rent it or your friend has it, just try it out. When you drive this car, think of Enzo Ferrari and how proud he would be to see his vision being alive after 70 years. Let's see what other famous Italian cars brands logos we recognize.
5. Fiat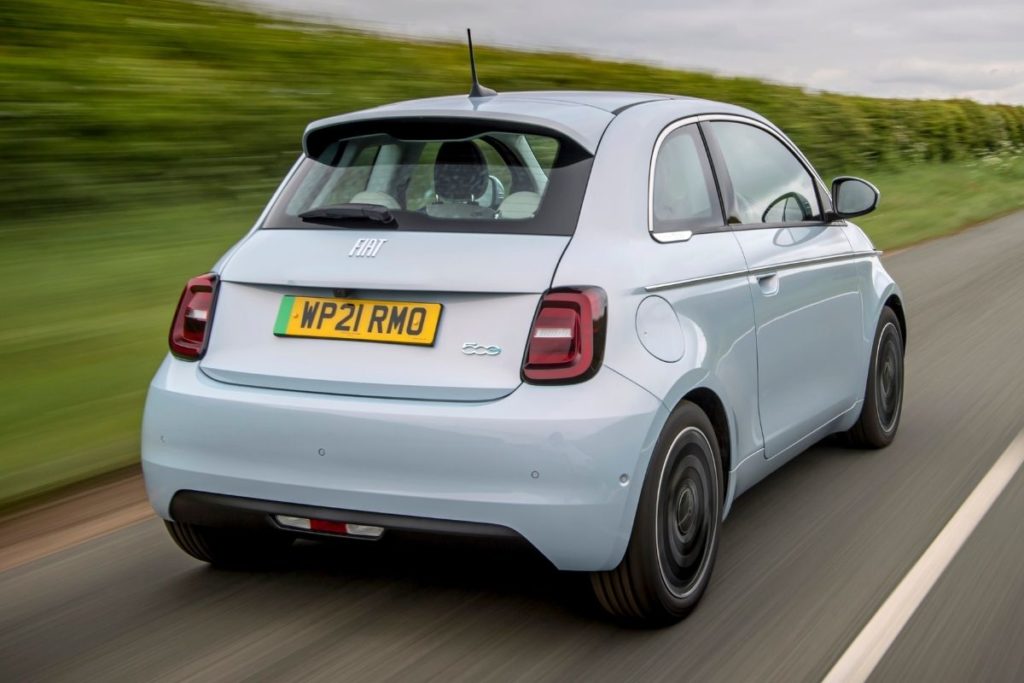 Fiat's history is even older than the rest of the Italian car brands on our list. It all started on the 11th of July 1899 in Turin. The Fabbrica Italiana Automobili Torino had the vision to produce cars and help people commute easier. The first car did not look like the first car of Alfa Romeo or Ferrari. They were 'modern' carriages. Modern in those times, to those people who didn't know what trend they started with this simple automated carriage. As time passed by, they started bettering their cars. The Fiat Tipo, launched in 1910 became reliable and accessible to many. But Fiat dreamed big, they made Italian cars fit the race.
The first competition of these cars was in 1901. They later won the Grand Prix of America in 1908. Fiat broke speed records and designed many differently shaped cars with different types of engines. As the years have gone by, the first Fiat 500 was produced in 1936. Back then it was called Fiat 500 A Topolino (little mouse), which really suits me since it was small and looked like a mouse. They produced this model due to economical reasons, to help the economical crisis. The Fiat 500 had many models before they settled on the current model, present in today's world.
Today many drive Fiat 500, not just due to its elegant style, but also because it is convenient. It is ideal for two people and ideal in crowded places. You can park anywhere easily. They usually retail for €6,000 depending on how used they are, compared to a new one which is slightly less than €19,000. The Fiat 500 Cabrio makes it a perfect car for a summer road trip. They now come in electric versions as well. Maintenance is also not too expensive, Fiat cars tend to be cheap to fix. My first car was a Fiat Punto from 2007 and it held up pretty well. I think Fiat cars are perfect for the first car and experience! Let's get on to the rest of the top Italian cars brands.
6. Fornasari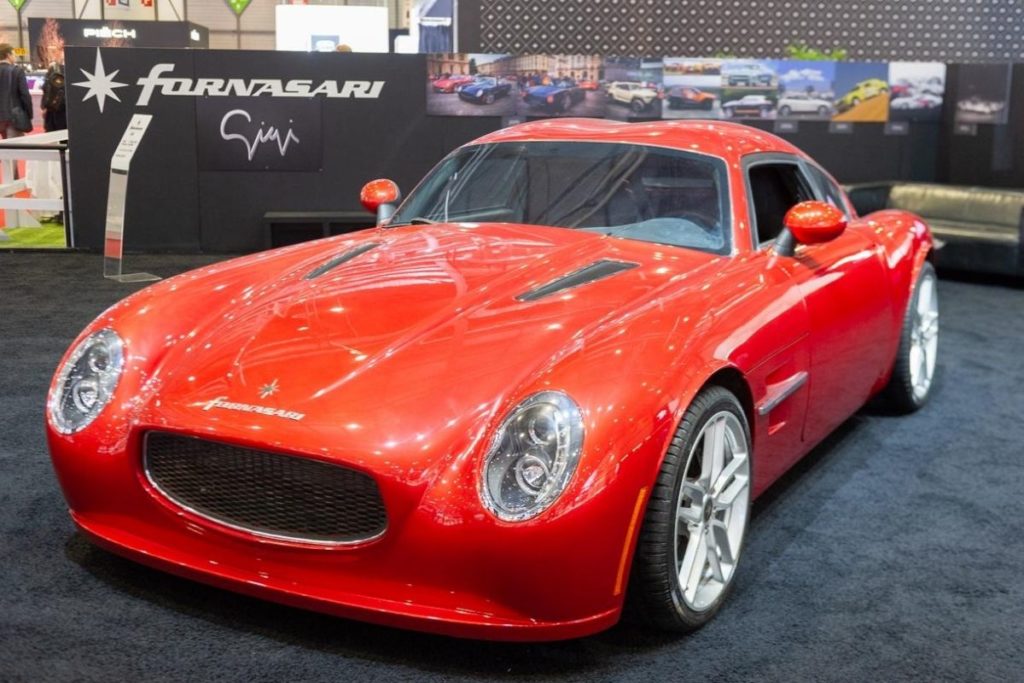 This interesting company was created in 1999 by Giuseppe Fornasari and sadly, it did not last as long as the rest of the Italian luxury car brands or Italian sports cars on our list. A brand launched with a desire to be similar to the rest of the Italian luxury sports car brands. If they didn't file for bankruptcy in 2015, maybe they could have been as successful as the rest of them. So what was the idea behind this Italian car company? Giuseppe had the idea of importing Corvette C4s, modifying them, and giving them a run at the Italian GT Championship.
Fornasari finally started designing his own cars in the last 90s. His idea was quite daring, as many claim so. Creating high-performance SUVs was something nobody heard of before. The very first SUV was launched in 1984 so they were not that popular. SUVs were also not invented to be fast, these models were produced to be convenient and have more space than the regular-sized car. Their first car was the RR450, which was a three-door SUV. Looking at the car's design, I must admit it looks futuristic and with a great idea behind it.
Later they came out with a hybrid, which was a mixture of an SUV, sedan, and sports coupe. This one had a turbocharged 3.0-liter diesel V6. Besides the hybrid, Fornasari also came out with the Tender. Interesting looking design once again, inspired by luxury yachts but it was destined to be a pickup truck. Their very last version was the Gigi, which sadly was interrupted by the bankruptcy. In 2018 however, Gigi was brought to life in a functional prototype. The car looks amazing both from the outside and inside. Could it be that someone will bring it back? If yes, then Fornasari too will be one of the famous Italian car brands everyone will want to own.
7. Lamborghini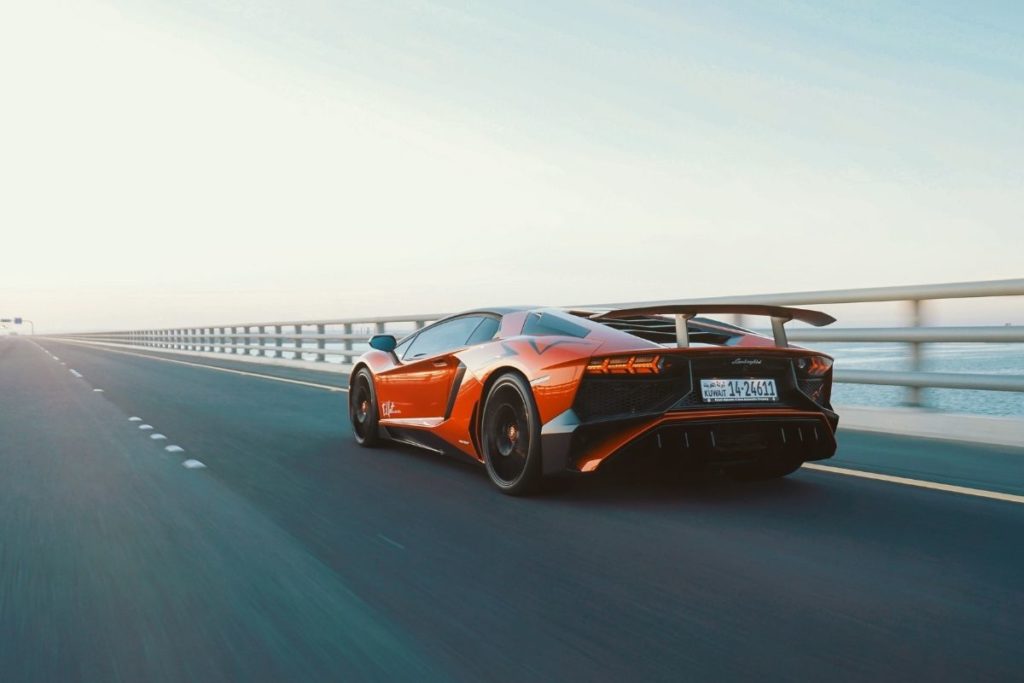 We had to talk about Lamborghini, one of the famous Italian car brands and Italian luxury car brands. Founded in 1963 by Automobili Ferruccio Lamborghini with the vision to compete against Ferrari. Their very first model was a 350 GT released in the mid-1960-s. These Italian sports cars Lamborghini produced over the years have received a lot of positive responses. Due to the worldwide financial downturn and the oil crisis, Lamborghini also suffered a holdback in 1973. Ferruccio Lamborghini had no choice but to sell his company, which later went bankrupt. After reselling the company to different corporations and groups, it finally settled at Volkswagen Group under Audi's division. So far the brand had 8 owners, the latest one is still the same since 1998.
Lamborghini had over 14 different production models since 1964. Each model fit the current decade's requirements and with each model, they produced faster cars with better engines. Their lines are quite impressive, starting from the 350 GT and arriving at the Aventador supercar. Currently, Lamborghini has 3 production models. Aventador, Huracán and Urus. Aventador has a number of different models within itself, while Urus is an ultra-modern SUV. I would say if I could buy a car, it would be the Urus. Not because of the speed, but because of its luxury features and looks.
We can safely say that Lamborghini is yet again not for everyday use. These are Italian luxury sports car brands, so only the people who collect cars or have a few million sitting in the bank would actually buy them. Although the cheapest Aventador only costs about €300,000, this is compared to other luxury car brands which are 7 figures. According to statistics, in order to afford to buy Lamborghini, you need to be making around €500,000 a year. Maintenance and fixing these models are costly. Is it worth purchasing one? Probably not if you are from a country with less favorable roads, but yet if you have great roads and space in your garage!
8. Lancia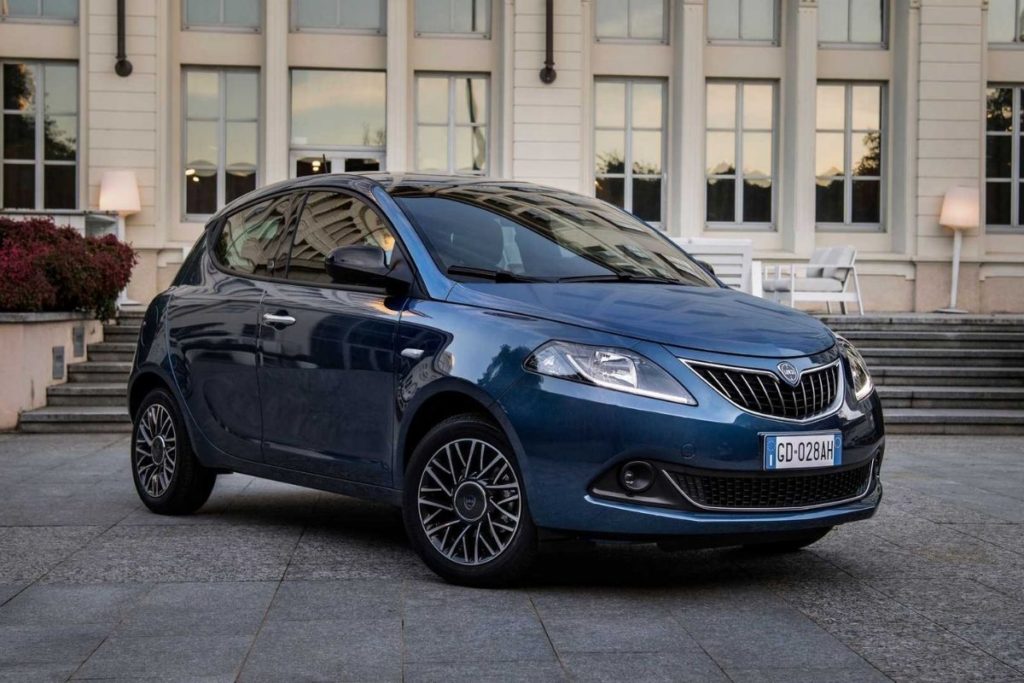 We have another one of the top Italian car brands similar to Fiat, Lancia. These Italian made cars brands also started out with a simple 'carriage' looking vehicle. Founded in 1906 by Vincenzo Lancia and Claudio Fogolin who were also Fiat racing drivers. Unfortunately, Vincenzo passed away in 1937 and the company was now under the leadership of his wife and son. Vittorio Jano, who was an engineer at Alfa Romeo was convinced to join Lancia instead. Why is Lancia one of the top 10 Italian car brands? From the very start, they produced revolutionary cars. The first was Theta in 1913, a car that had a complete electrical system.
The Lancia cars defined history and the world of automobiles. They have not only produced cars for everyday needs, but Lancia was also present in the racing world. The first-ever car was the Aprilia released in 1937. As soon as Aprilia hit the tracks, all of Italy and Europe recognized the greatness this brand has and will have in the future. Lancia's race cars were even believed to have been from the future due to their great designs. Three fuel tanks, two external, and a rear-mounted tank complemented by a 4-wheel drive. What you might not have known is that Lancia's engineers and technicians were also borrowed by Ferrari.
The World F1 championship was won by the Scuderia during the '50s. The Lancia Stratos was launched in 1973 and was praised for its light body made of aluminum. Sadly, Lancia had a downfall in the '90s due to low-reliability claims. In the present days the latest model was Lancia Ypsilon, with generations running from 2015 to 2019. Lancia is also due to launch a brand new Lancia Delta which will be an electric hatchback. We have yet to see if people will consider Lancia yet again one of the top Italian car companies as they once were.
9. Maserati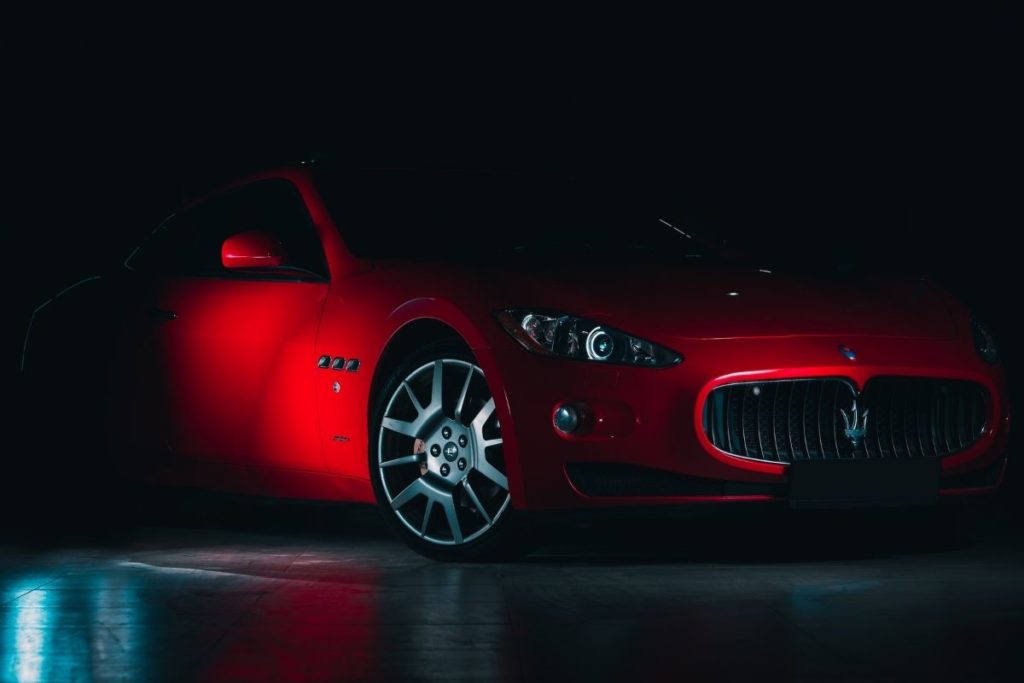 If you ask to name our dream car, Maserati is always the answer. From the first time I've seen a Maserati in Rome, I decided to work hard enough to own it. This is the only car from the list of Italian luxury car brands that speak to me through its amazing design, iconic front part, elegance, stability, and speed. A Maserati is everything that represents Italian luxury sports car brands. Besides the outlook, Maserati offers high quality and safety on the roads. So how did Maserati become one of the top Italian car brands in the world?
Maserati was founded in 1914 by three brothers from Bologna, Alfieri, Ettore, and Ernesto Maserati. They did not start producing cars right away, the first-ever products made were spark plugs. Besides this, the brothers also designed several devices for aircraft engines during World War I. Have you ever wondered who designed one of the most iconic Italian sports car brands logos? Well, in this case, it was Mario Maserati, the fourth brother, who was not connected to the company. The famous logo created after the Trident, which comes from a statue of Neptune in Piazza Maggiore, Bologna. This symbolizes strength and vigor.
The first-ever car Maserati designed and produced was the Tipo 26 in 1926. This car served the purpose of racing and won many championships and races. Maserati did not survive because of the brothers, they had to sell the brand to the Orsi family. thanks to them, the company was able to produce more racing cars. Their first ever car for daily use was the GranTurismo in 1946. Today we have many different Maserati's available, for example, the GranCabrio which is on the market for over €370,000! Their cars are exquisite and luxurious, you will not be disappointed while driving them. If you want to drive a Maserati on a daily basis, you will need to stock up on some more cash, although they are worth every penny!
10. Pagani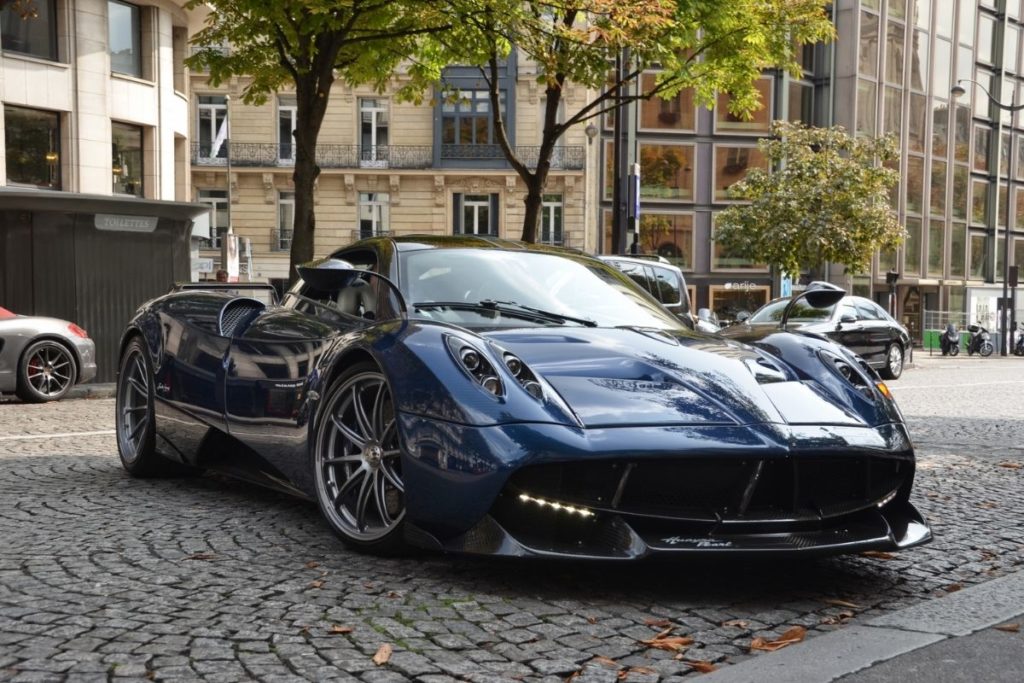 Lastly, we present you Pagani, the last on the list of Italian luxury car brands and Italian luxury sports car brands. You have probably heard of the Zonda hypercar, which is present in most car games. The interesting fact about these Italian car companies is that their staff shifted between them. For example, Horacio Pagani, the founder of the brand was actually a manager at the Lamborghini factory. He founded his own brand in 1988. Pagani and Lamborghini were working together on many projects before they started designing their own cars. The first car, which is Zonda, had many names before it reached this one.
Pagani started prototyping the car, called Fangio F1 in 1992. This was tested many times before they received help from Mercedes-Benz in 1994 with V12 engines. Thus came the final car name Zonda C12, the first of the Zonda line. It's safe to say that anyone who claims to be a car enthusiast would want a Pagani in their collection. Who can afford it? the Zonda is the most expensive car in the world at a cost of $23,65 million. Crazy, right?
How can you actually own a Pagani? With these luxury car brands, it can be difficult to get on the buyers' list, regardless if you can afford it or not. Pagani tends to only sell their cars to existing clients, however, one can always pursue the sellers. There are options to lease the car for $40,000 a month, but with a downpayment of $1 million! If you are in the US you might not have high luck as the Pagani Zonda is illegal. Pagani Huayra is available for purchase in the US as well. Owning a Pagani must be a high privilege, admiring the craftsmanship of this car and driving it in person is something many desire to do.
Top Italian car brands – Conclusion
As we reach the end of our Italian sports cars list and fancy Italian car brands list we have come to a conclusion. Although these Italian luxury car brands are as the name says a luxury, they are also a legacy. Someone once had the vision to create a revolutionary piece that is still alive 20, 30, 50, or even 100 years later in some cases. These Italian car makers and Italian car companies knew how to keep the vision alive. Some of them are less fortunate than others, however, they all made the cut on our top 10 Italian car brands list.
If you have enjoyed reading about this, check out our articles on other Italian brands. Italian handbags, best fashion brands, and makeup brands.
Pin it: 10 best Italian car brands