10 Best Italian Coffee Brands
There are quite a few product categories of which if we speak about, we think about Italy. Well, coffee is one of these products. When it comes to coffee in Italy, there's a complete and really detailed tradition developed around it. The quality of Italian coffee is like nowhere else, and Italian coffee maker brands pay really good attention to their products. But which are the best Italian coffee brands you may ask? Below, you're going to see some of the most popular Italian coffee brands, those that taste the best, and well, some tips on those that are our personal favorites.
10 Best Italian Coffee Brands
Within our best Italian coffee brands list, we've included some of the most famous Italian coffee maker brands. More specifically, we're going to pay attention to the Italian espresso coffee brands since instant coffee in Italy isn't really a thing. It exists obviously, but I bet you'll find instant coffee in many Italian households. We're going to discuss some of the best brands, like Musetti, Lavazza, but also other popular Italian coffee brands, Illy for example.
Italian coffee culture is one of a kind. There are also strict rules that people naturally respect and for foreigners they might be challenging. The accent is always on the quality, but there are still some rules that we keep ourselves to. For example, coffee with milk, such as cappuccino, cafe latte, coffee with cream, latte macchiato, and other milky coffees are not consumed just and only before midday, preferably being consumed as early as possible, as far away from lunchtime as possible.
The espresso itself has a whole culture as well. It's being consumed in the morning near the counter in the bar, during the day to get some extra energy, and after dinner as well. Espresso is a one-shot coffee that should be consumed in 3-4 sips. None of the Italian coffees should be consumed for over 20 minutes as usual, and no, medium and large coffees that you know from Starbucks or Costa already do not exist in traditional Italian coffee culture.
Also, the most preferred way to make coffee at home is always by Moka coffee maker, but there are quite a few types of capsule coffee machines that are really popular too. But which coffee to pick if you want to drink great quality Italian coffee at home? Now let's see that list of Italian coffee brands!
1. Caffè Illy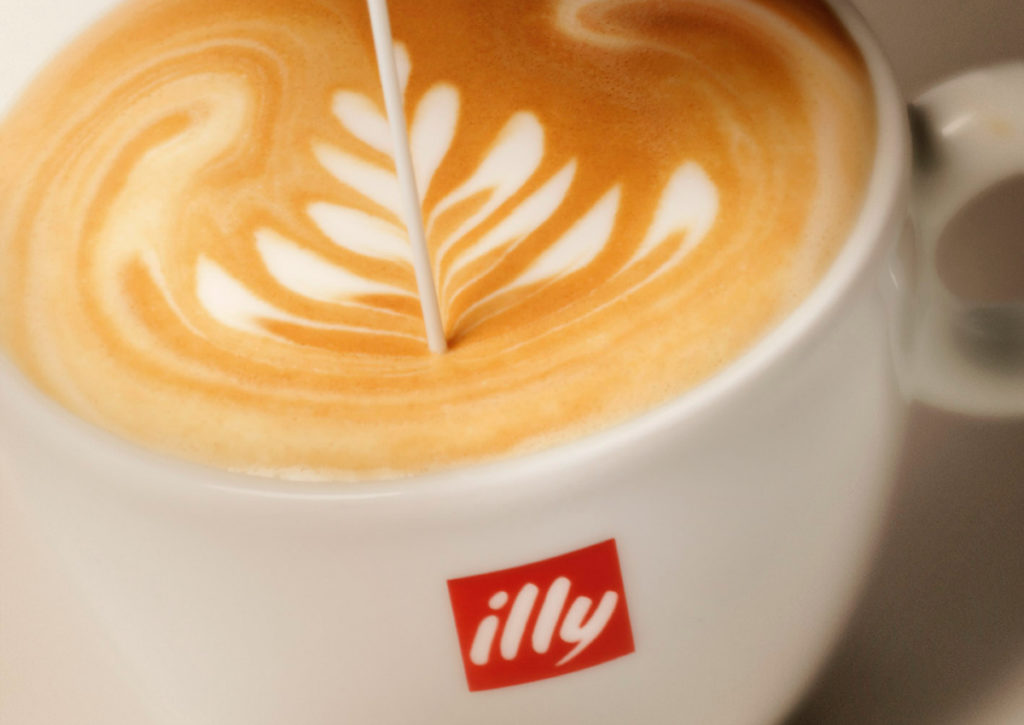 It's really hard to rank all these Italian coffee brands so there's no specific ranking between them. Illy is one of the best Italian coffee beans brands, but their grounded coffee is amazing too. Illy is one of the most famous coffee brands and that's why I tried it not long ago, and it became my favorite. The name of the brand comes from the name of the founder, Francesco Illy. Since the quality and taste of Illy coffee make it a must to be on our best Italian coffee brands list, we should understand why!
Recently, Illy launched a variety of different blends of single-origin coffee from Guatemala, Brazil, Costa Rica, India, and also Colombia. The original Illy blend is 100% Arabica however the exact components are unknown, so nobody can copy their perfect quality.
Illy is the other large coffee company in Italy right on the side of Lavazza and it has also a long history since it was founded in 1933. The beauty of this brand, as well as of the Lavazza, is that the company is run by the third generation of the Illy family, namely by Andrea Illy. Illy's most popular blend is the Illy Classico, a medium roast that's a great choice for a full-bodied, rich, and smooth cup of coffee. Illy is definitely the best Italian coffee brand!
2. Caffè Musetti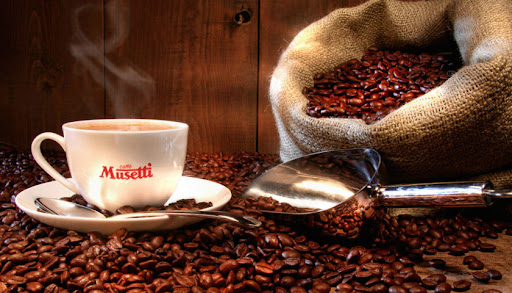 We're continuing with Musetti because lately that's been my second favorite of the Italian coffee beans brands. I was really surprised to discover that Musetti is from Piacenza, which was our base for 2 years. When we're speaking about popular Italian coffee brands, Musetti is always among the top 10, especially in northern Italy. Today the brand is present in 60 countries, while it was founded just about 8 years ago.
Musetti has more than 10 flavors and blends, which makes it perfect for every taste. You can find the greatest Musetti coffee selections in different forms from capsules to ground coffee and also whole coffee beans. Moreover, you can get even online cute Musetti cups as well as coffee machines and different other products. Since we said that for us Musetti is number one on our best Italian coffee brands list, we'll also share our favorite blend!
Musetti Crearoma for Moka is so far the most delicious of the different blends that we've tasted. This is a dense and creamy blend featuring persistent and strong aromatic details with spicy aftertaste notes. It has the highest intensity level which is amazing not just for the taste, but that adored morning coffee smell in the house too! Musetti is our second favorite Italian coffee brand.
3. Caffè Pellini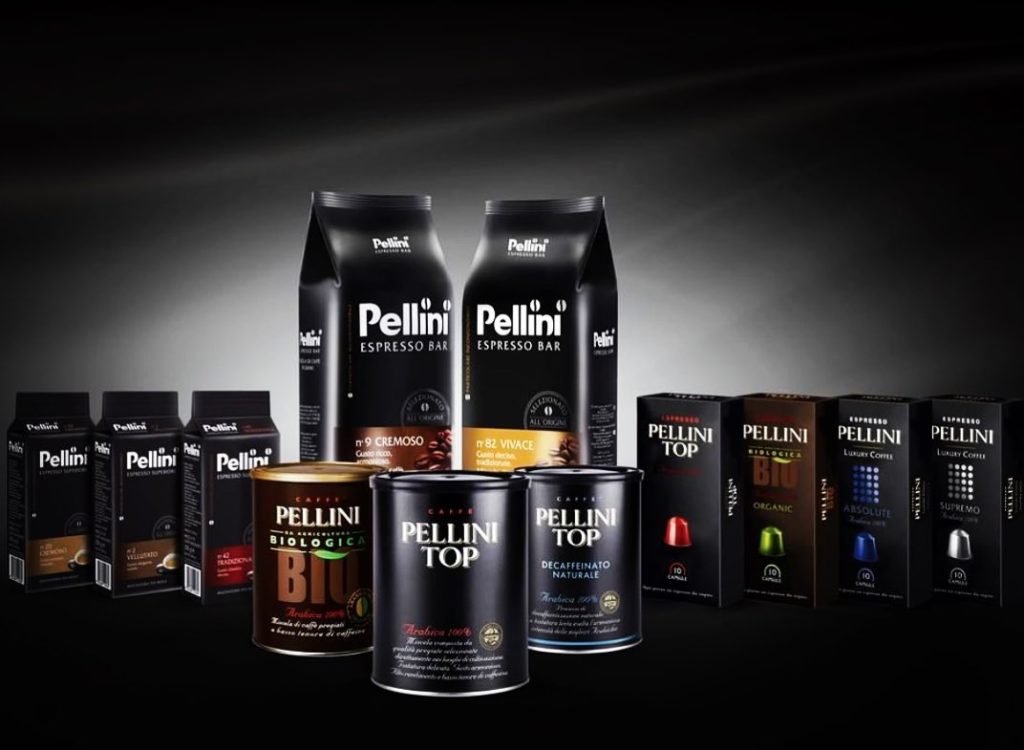 We've arrived at another of the perfect Italian espresso coffee brands, and that's Pellini. This coffee company, Pellini Cafe is based in Bussolengom in Verona, Italy. They specialize in importing, roasting, and packaging coffee, and Pellini as a brand was founded in 1922.
Like many other coffee brands, Pellini is also managed by the 3rd generation of the Pellini family. Now, the Pellini Top is one of the best products they have, and it offers an authentic Italian coffee experience. The Pellini coffees are made 100% of Arabica beans and it's roasted slowly to improve their harmonious taste. Also, the Pellini espresso bar is really great, and this is actually what I've tried myself as well.
This is an Arabica and Robusta beans blend that has a bodied and well-balanced taste and also an intense aroma. So far, the Pellini Top was the first coffee I ever tried in my life and I said after every single sip OMG. I never tasted a coffee where you don't get used to the taste, and you actually are charmed and amazed by its amazing taste after every single sip. Amazing!
4. Bialetti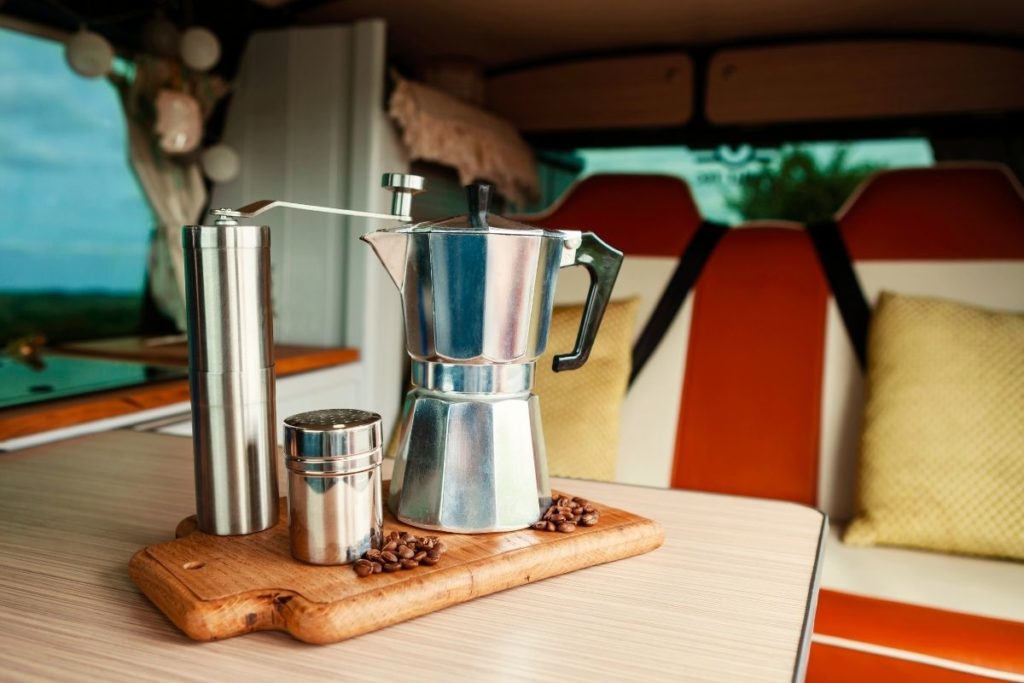 We know Bialetti more for the Moka coffee makers than for their coffee however that shouldn't be ignored either. Bialetti is a longtime Italian coffee brand with a history and experience of over 80 years. The brand was founded by Alfonso Bialetti who invented its first Moka espresso coffee maker.
Bialetti has been among the best Italian coffee maker brands for a long time, and it has changed completely how Italians make and enjoy coffee. As for their coffee, they sell 100% Arabica coffee and they've got two big bases in Naples and Milan.
Since I moved to Italy, and the only option to make coffee in my new flat was an old Bialetti Moka, I started making my morning coffee with that. To be honest, one year later, and with a new, yellow Bialetti Moka I have for four servings, I couldn't ever switch back to low-quality coffee machines. Coffee is tasting so much better with a Bialetti, just incredibly better!
5. Caffè Motta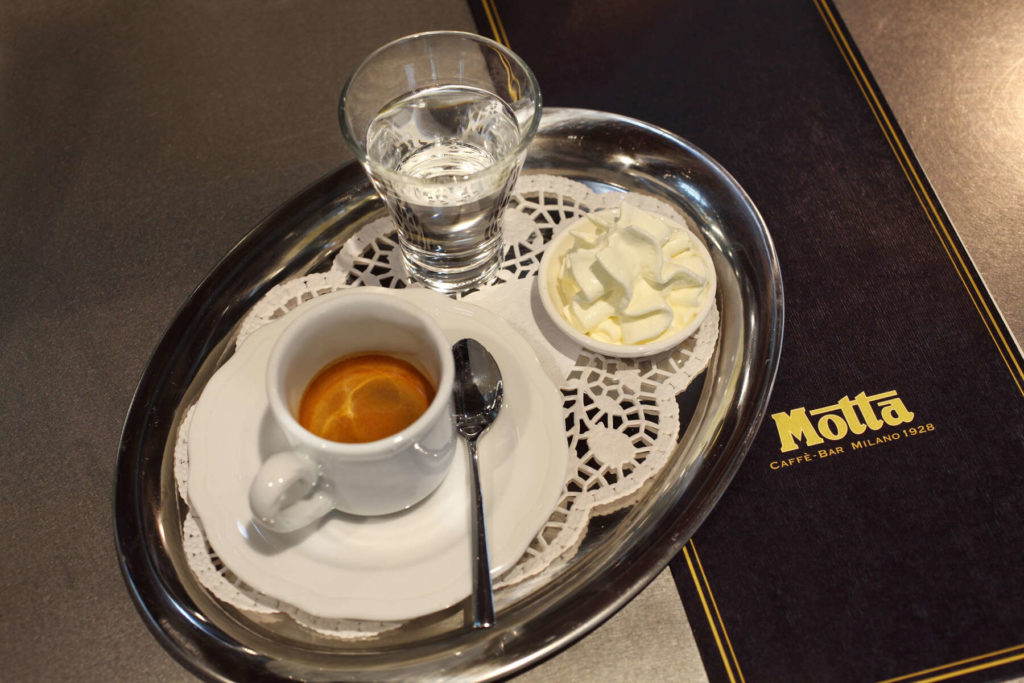 Another of the popular Italian coffee brands is definitely Motta coffee which was founded in Salerno in 2001 by Nicola Mastromarino. However it was founded just 20 years ago, the story goes back to Nicola's father Michele Mastromarino who started working with coffee in 1968, first targeting Venezuela.
The Motta brand was founded after he involved his children in his project who decided to bring this brand to life. Personally, I find Motta espresso delicious, and intense, that's also explained by the 100% Arabica blends.
Also, Motta is producing a wide range of Lavazza, Nespresso, and Nescafe-compatible coffees and pods. I personally tried just their grounded coffee, and I do find it really tasty. It's perfect if you're looking for a delicate and pleasant flavor without an excessive aftertaste.
6. Caffè Vergnano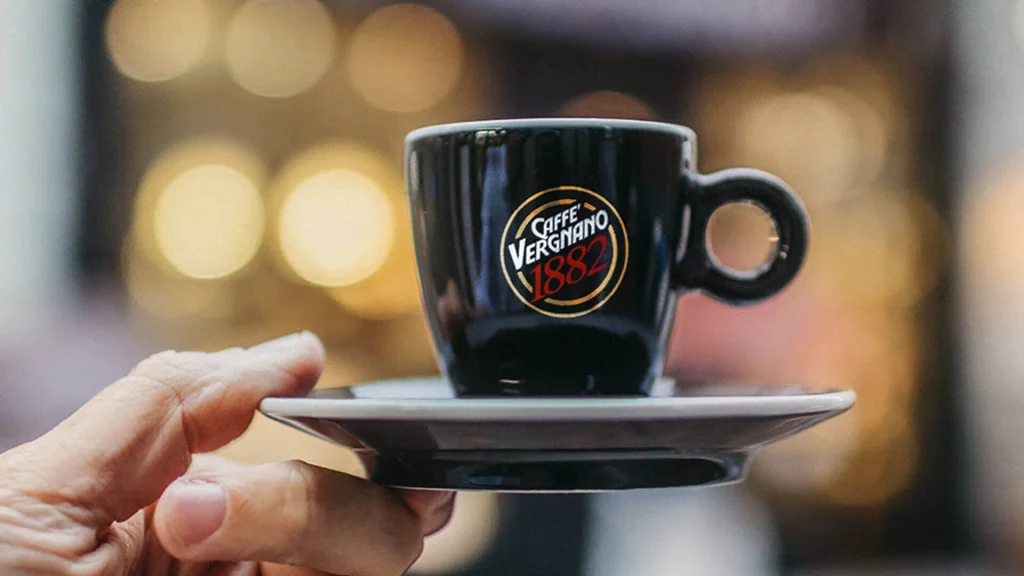 Another of the most famous Italian coffee brands is Caffe Vegnano which was founded in 1882. The brand is selecting the best coffee from all the coffee-growing countries and it's being processed on-site. Vergnano is all about traditional Italian coffee and dynamic growth.
That's why I had to buy a box of Vegnano coffee, that's by the way based in Turin, to try it before writing this article. While many websites were ranking it high, others didn't, and the region of Emilia Romagna is not as popular as in Piemonte for example. So after I tried, I'd say it's within my top favorites so far.
These days Vergnano is one of the top coffee brands in Italy and it's the sixth Italian coffee-making company in the retail market. Now, Vergnano was over 70 coffee stores in 19 countries around the world, and it's present in almost all the Italian regions as well. You can find the excellent coffee of Vergnano in over 80 countries, while when it comes to Italy, up north it seems to be more popular.
7. Lavazza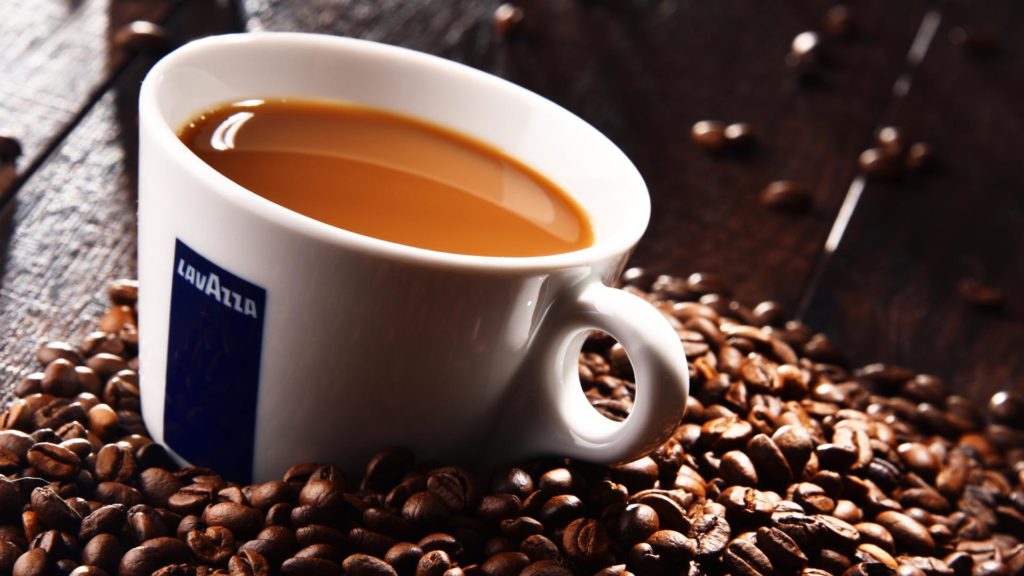 Lavazza is our 6th favorite when it comes to Italian coffee maker brands. Since in the house we're drinking coffee made in Moka, we want to make sure that coffee is actually delicious and of high quality. When it comes to the best Italian espresso coffee brands, Lavazza is always between the top three.
With a history of over 125 years, Lavazza is basically Italy's favorite coffee. The story of Lavazza started with its founder, Luigi Lavazza who was selling coffee in a small grocery store. An interesting fact is that the company itself is still run by the family's 3rd and 4th generations now.
Lavazza has a wide collection of whole beans, pre-grounded coffee, and coffee pods as well. The coffee they make is a blend of Arabica and Robusta beans that are combined with the most innovative roasting techniques. Now, Lavazza Super Crema is one of the most popular of their products, but when I get to buy Lavazza, I always choose the Espresso Crema e Gusto Classico which is a grounded coffee for espresso. This has an intense flavor but it's not intense in the coffee itself.
8. Segafredo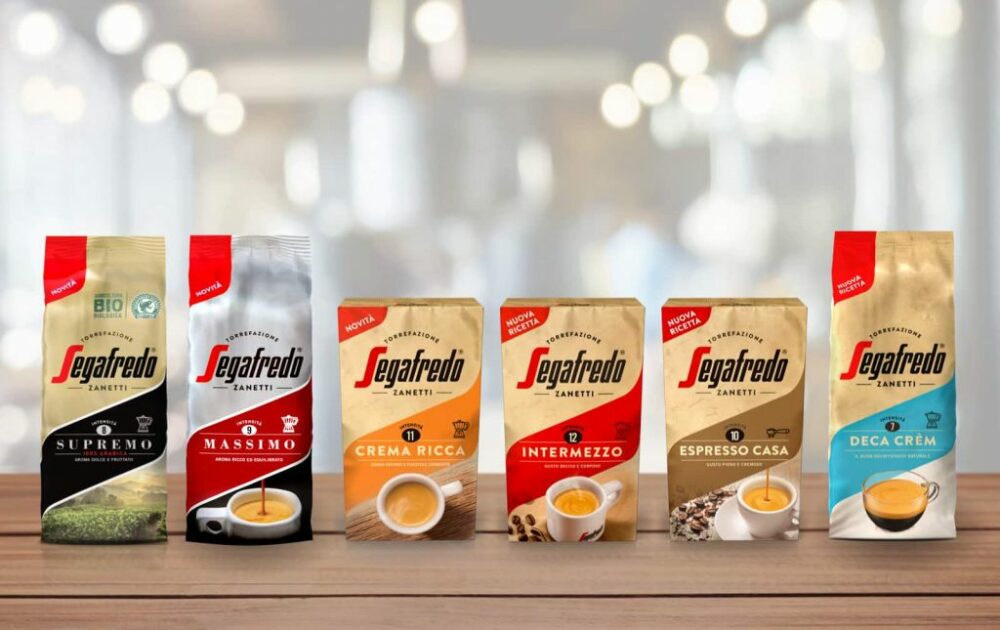 Another famous Italian coffee maker brand is Segafredo Zanotti. This is a brand that you can find more often in grocery stores around the world, and many bars use this brand, especially around Europe. Segafredo Zanotti had a turnover of over 1.5 billion euros, which makes it also one of the top Italian coffee companies that are really popular abroad.
The brand is present in over 100 countries around the world, and they've gone through a really big expansion over the past 20 years to achieve this. Now, the Segafredo coffee beans are coming from Costa Rica, Brazil, and Peru, and the quality and taste are just perfect. They also have a large processing plant in Brazil where Segafredo is roasting and grounding most of their coffee beans.
9. Borbone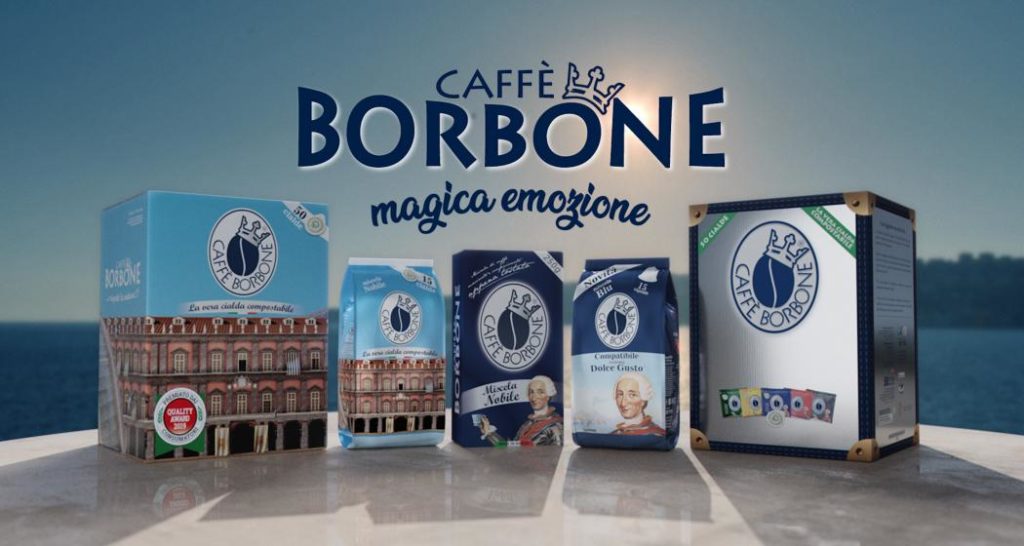 Borbone is another on our list of the best Italian coffee brands. This is also a new Italian coffee brand founded in 1997. Despite the age of the brand, they've had huge success when it comes to Italian coffee. Caffe Borbone was born in Naples and founded by the Borbone family which aims to respect the Neapolitan traditions of coffee.
Their coffee has a typical strength of flavor of good Neapolitan coffee. They've got different blends such as Arabica and Robusta that are rather smooth (Blue Borbone), as well as a stronger blend with a higher percentage of Robusta beans (Red), and a couple of others. If you're looking for great Neopolitan coffee, well the Borbone coffee is a must-try!
10. Caffè Milano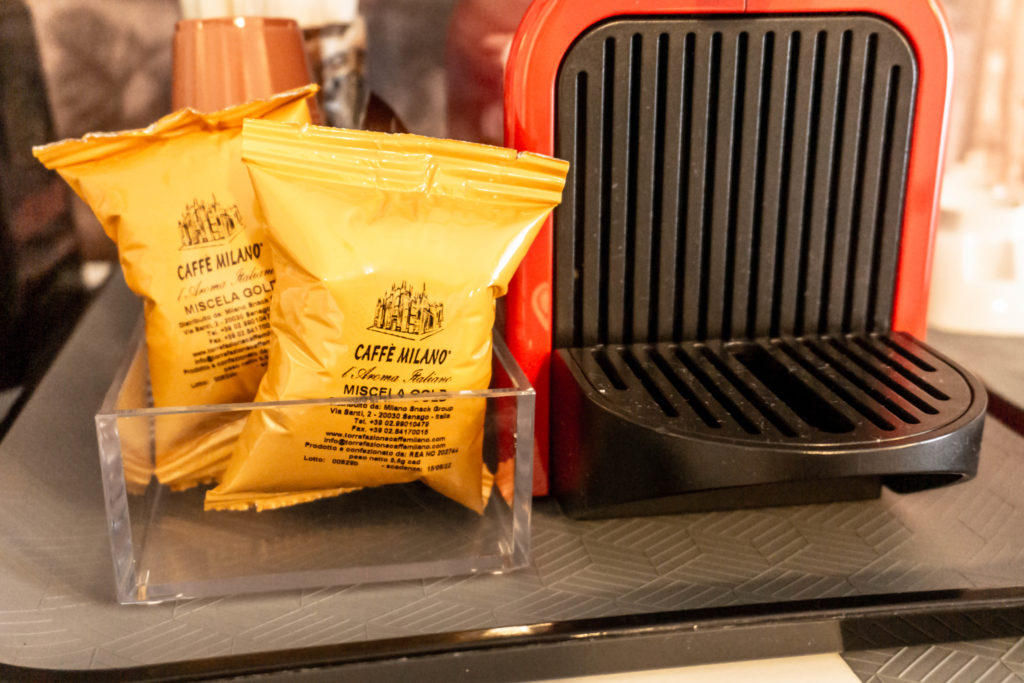 I'll finish our best Italian coffee brands list with the coffee brand that woke me up many times while getting ready for meetings in Milan. Caffe Milano isn't a really famous brand, and you can't really find it in stores either, but you can get it online! You can also spot it all around the city of Milan. This is a coffee roasting company established in 1960.
Torrefazione Caffe Milano has chosent o produce a coffee of excellence and quality. The taste itself is reminding you of the glamorous Milan itself. The perfect aroma, taste, and balance are what make Caffe Milano great. Also, they've got coffee machines, and the cutest espresso cups to get for your home!
Wrapping up the 10 best Italian coffee brands
After thorough research and tasting the coffee made by these 10 Italian coffee maker brands, I must say that it's really difficult to decide based on taste and quality which is the best of the famous Italian coffee brands. It's almost impossible to place them in order. Each of the longtime Italian coffee brands has its strong part, and to be fair, sometimes just the lack of marketing experience is what keeps an otherwise amazing brand in the shadows. We all heard about Italian excellence, and that's true for all these 10 coffee brands too!
Italian version: Miglior caffe in Italia
Pin it: 10 best Italian coffee brands