10 Volcanos to Visit in Italy
Are there volcanoes in Italy? Yes, there are. We truly think that Italy is one of the top countries in the world to visit. There, you can find everything you have ever dreamed of: nature, original architecture, some of the best dishes and artworks. There is a lot more to discover – volcanos in Italy, for instance, are well worth your time and your money. We have gathered here a list of 10 volcanos to visit in Italy, including Mount Etna, Stromboli, and Vesuvius, the most famous volcano in Italy.
10 volcanos to visit in Italy
Surely, it must be tempting to roam only the streets of Rome, Florence, or Naples as you arrive in the country. No matter how beautiful the cities of Italy are, we strongly recommend that you visit an active volcano in Sicily Italy, or up North if you are staying around Milan.
To the question "Are there volcanoes in Italy?", we answer "Yes". To the question "How many active volcanoes are there in Italy?", we answer "Three". However, the other seven are just as stunning and full of thrill. Read on to discover the best volcanoes in Italy!
1. Vesuvius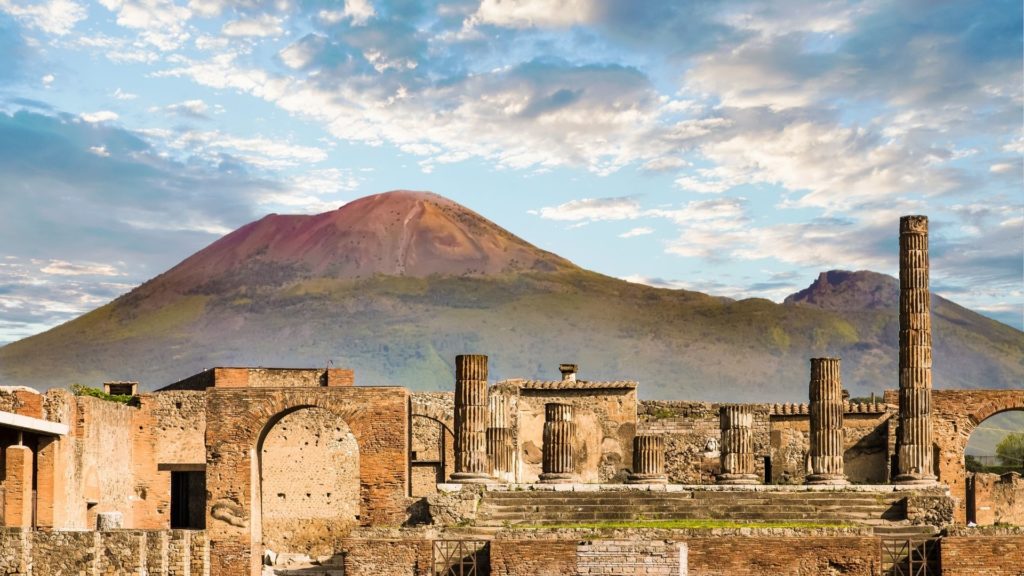 A volcano in Italy Pompeii, the Vesuvius is located a stone's throw away from the bustling Naples. Undoubtedly the most famous volcano in Italy, it is famous for destroying the city of Pompeii in AD 79. If you were wondering "Are there active volcanos in Italy?", then Vesuvius is the answer to your question.
However, it has not erupted since 1944, which does not stop it from being considered the most dangerous volcano in the world. Actually, more than 3 million people live close by and are likely to be touched by the volcano, should it erupt.
2. Mount Etna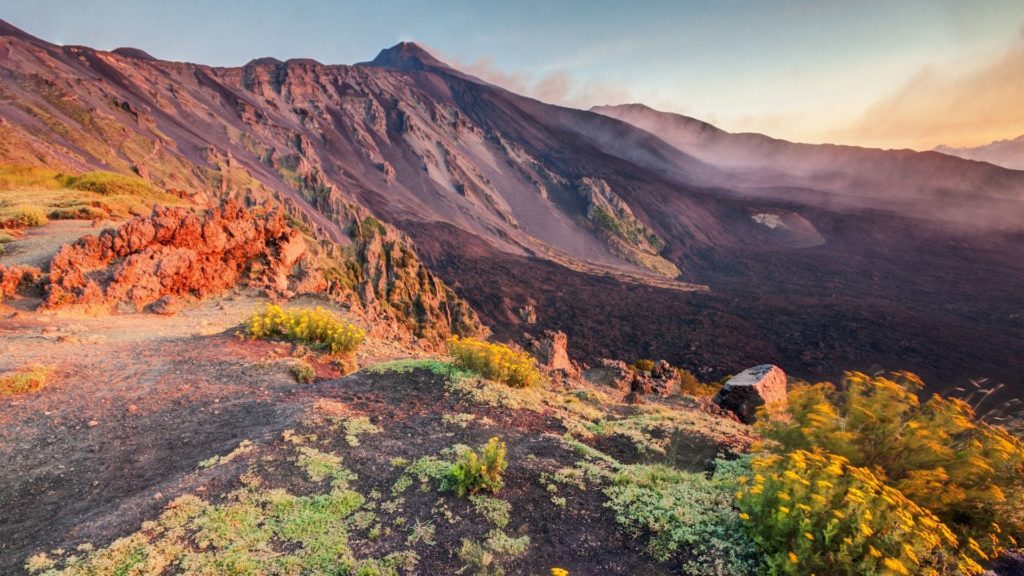 One still active volcano in Italy and in the world, Mount Etna volcano is located in Sicily. It is currently erupting and started doing so in February 2021. If you are interested in seeing it live, it is possible to do so from the city of Catania.
The Mount Etna volcano in Italy has been declared a UNESCO World Heritage Site, and its size exceeds that of all the volcanos in Italy. Fun fact, it is 2.5 times bigger than Vesuvius, already considered one of the most dangerous volcanos in the world. Even in Europe, it is one of the biggest volcanos, and it attracts thousands of tourists every year.
3. Stromboli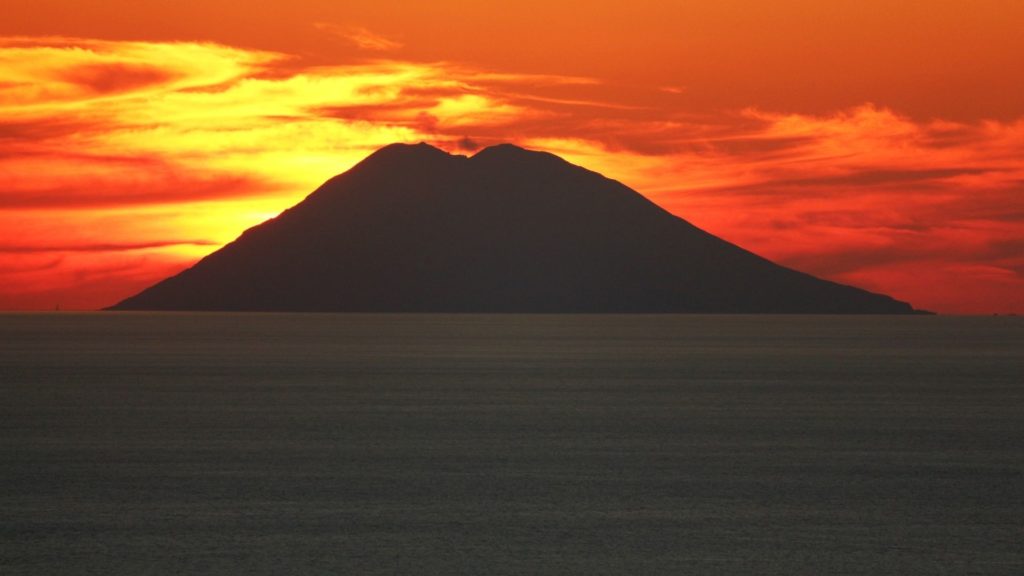 How many active volcanos are there in Italy? Three, and the third one after Mount Etna and Vesuvius is Stromboli. It is one of the Aeolian Islands, and an active volcano in Sicily Italy.
It is never fully asleep, and the eruptions can be spotted from many areas of the island. Stromboli, one of the most dangerous volcanos in Italy, has also inspired writers like Jules Verne or J.R.R. Tolkien.
4. San Venanzo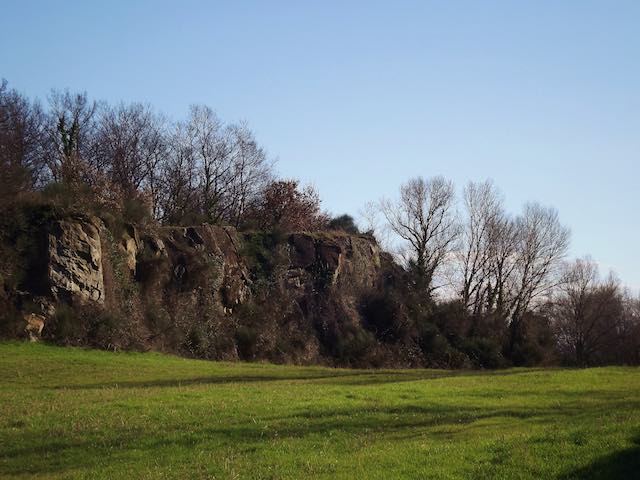 The San Venanzo volcano is a volcanic park located in Umbria, and the town enjoys a very interesting Volcanology Museum. San Venanzo is a protected area, and there, travelers can discover the purest nature.
Landscapes are filled with the print of nature, with traces of geological activity scattered all around the park. If you are looking for a breath of fresh air, and although it is not an active volcano in Italy, San Venenzo is a great option to consider.
5. Monte Amiata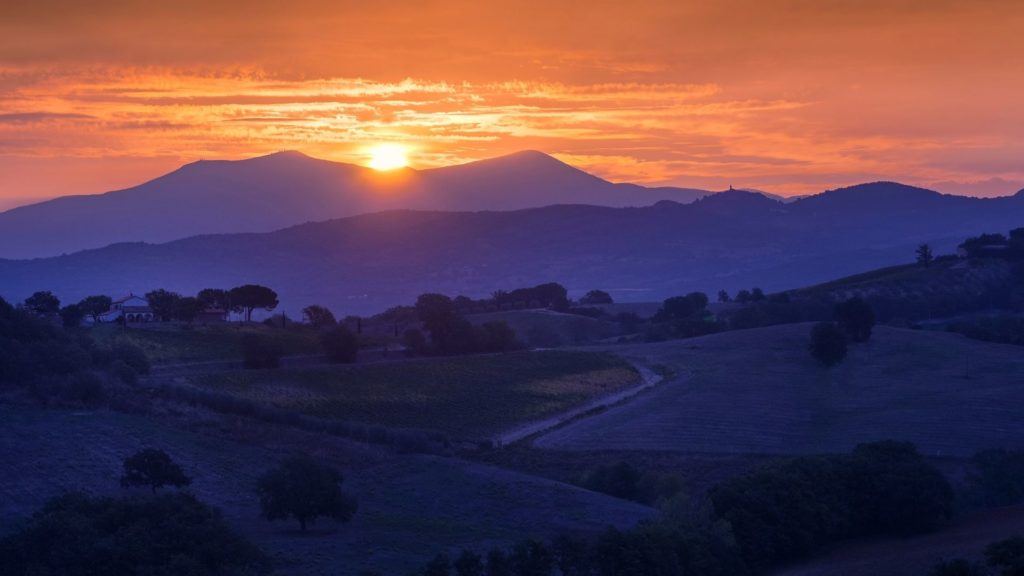 Monte Amiata is not an active volcano in Italy, however, it is very much visited because of the surrounding ski resorts. It is located in beautiful Tuscany, with its exquisite greenery and South-scented houses.
The Monte Amiata is the largest lava dome in the Amiata lava dome complex, and it is very much impressive. If you happen to come around Tuscany, pay a visit to this volcano! Another volcano in Italy that's worth checking out.
6. Empedocles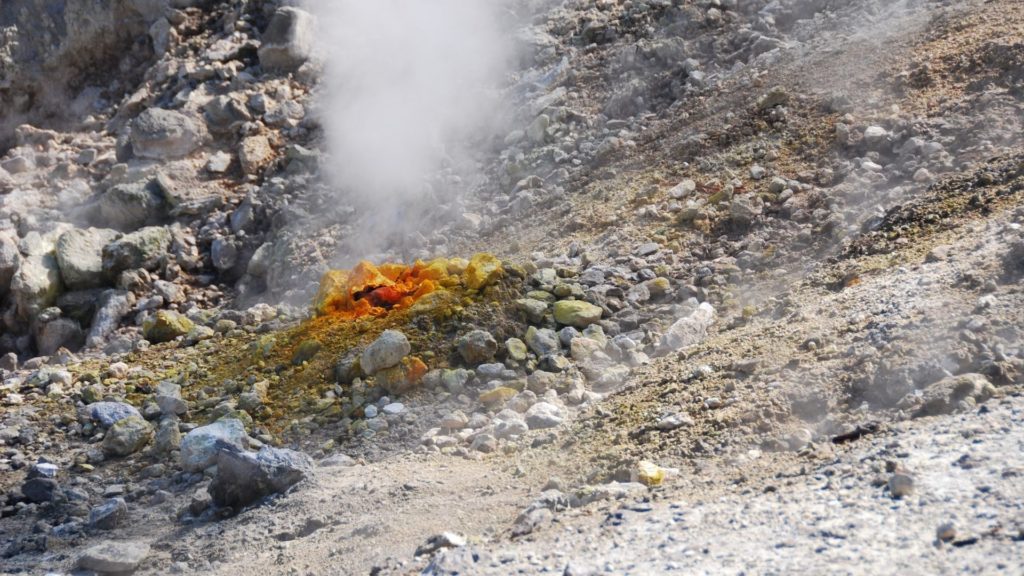 Like Monte Amiata, the volcano Empedocles is not an active volcano in Italy. It is a volcano in Sicily, Italy, in the very much renowned Phlegraean Fields we already mentioned higher up in our list.
Although the tip of the volcano once topped the surface of the water, it is now 7 meters below the sea and has not erupted in quite some time. Fun fact, it takes its name from Empedocles, a Greek philosopher who believed that the four elements composed everything on the planet.
7. Campi Flegrei and Solfatara of Pozzuoli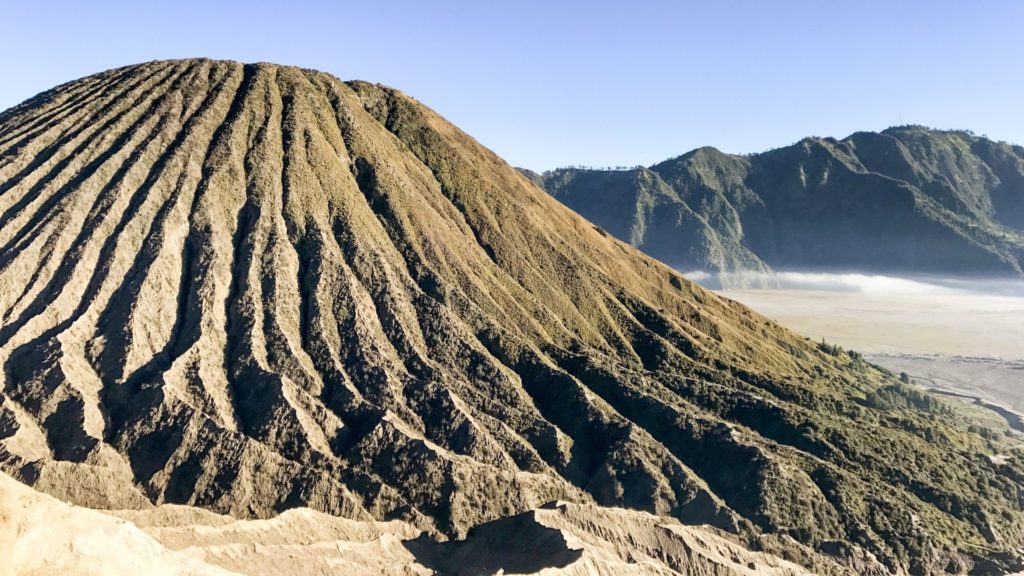 The Campi Flegrei, or Phlegrean Fields in English, were declared a national park in 2003. The area, situated North of Naples, is very influential in terms of culture and beverages. Indeed, Italian wine called Campi Flegrei DOC is brought to life in the surroundings.
Historically, the Phlegrean Fields used to host in Baiae the summer villas of famous Roman emperors such as Nero, Julius Caesar, and Hadrian (as in Villa Adriana in Tivoli). The most important volcano out of the forty in Campi Flegrei is Solfatara of Pozzuoli, bathed in greenery and sunshine.
8. Vulcano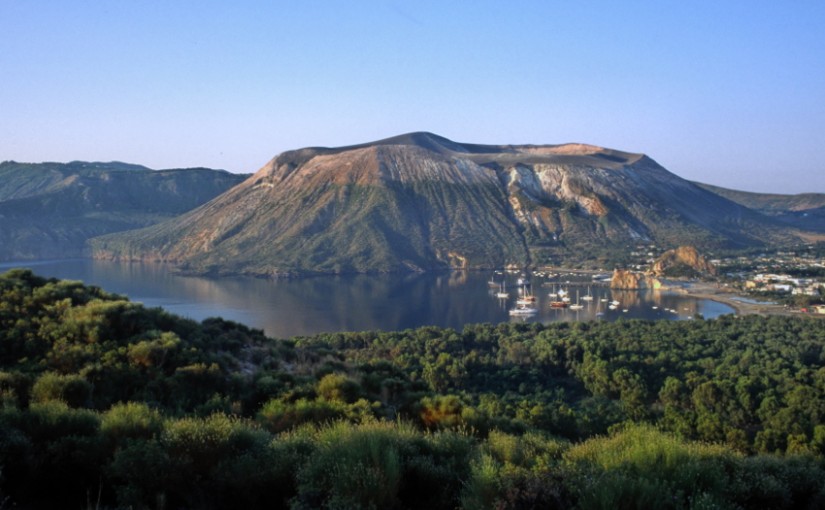 Vulcano is located in the North of Sicily, a small volcanic island that takes its name from Vulcan, the Roman god of fire. It is one of the most beautiful volcanic islands, in the Tyrrhenian Sea.
The rocky landscape there is stunning, and, dare we say it? – most Instagrammable. You will need to stay in a town nearby, from where you will be able to enjoy the view of the surrounding sea.
9. Monte Cavo / Monte Albano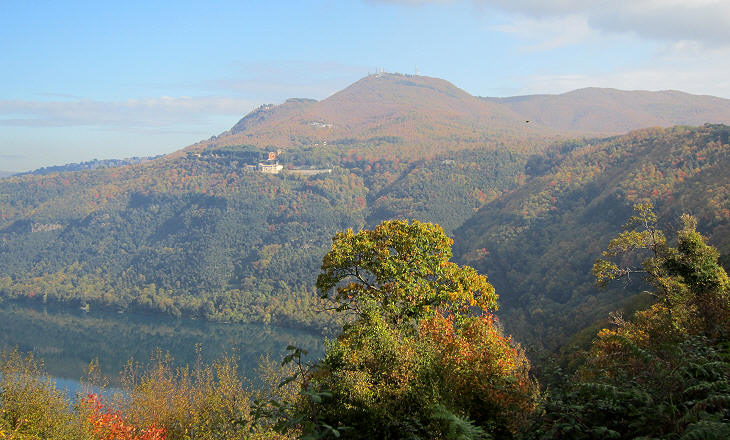 The Monte Cavo went extinct around 10.000 years ago, but its beauty makes it a must-visit. Since it is not erupting anymore, locals have turned it into a hermitage. It then became a monastery and a hotel. Diving back into history, we learn that the Romans considered it a sacred mountain.
For that reason, a temple for Jupiter was built there and attracted believers from all around the empire. Another of the volcanos in Italy that's worth seeing.
10. Monte Nuovo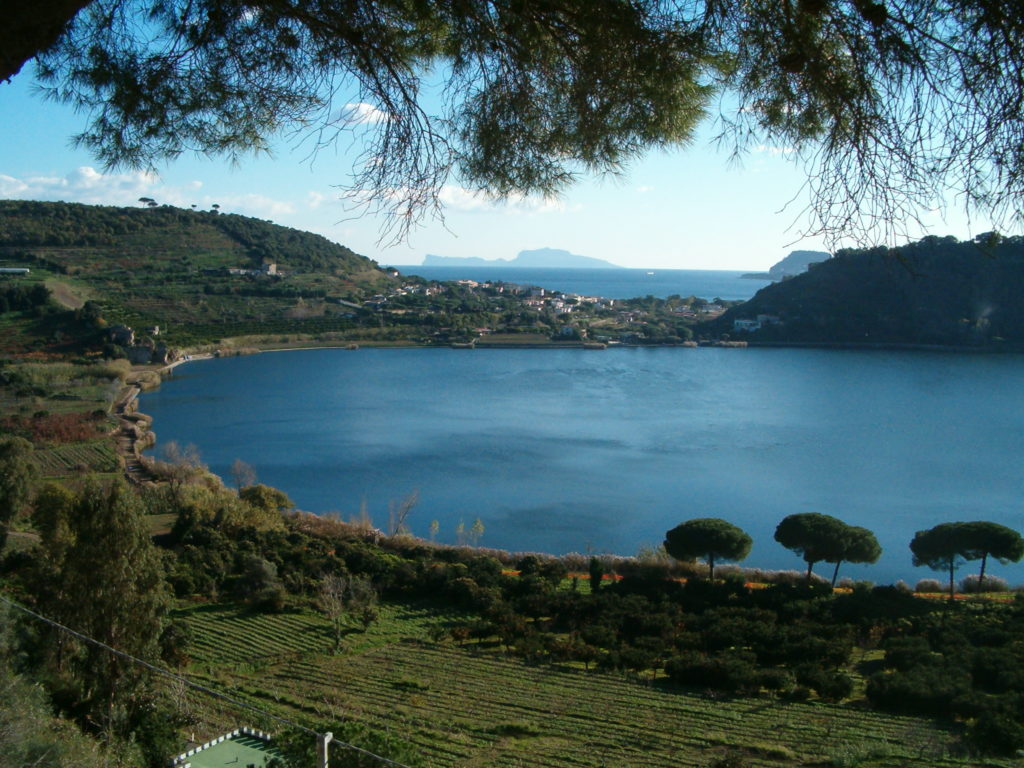 Situated north of Naples in the breathtaking Campi Flegrei, the Monte Nuovo is more than just a volcano. There, you can find the ruins of Tripergole, a thermal bath village built at the time of Ancient Rome. Also, people know it mostly because it once hosted Cicero's villa.
Wrapping up – Visit 10 volcanos in Italy
Are there volcanoes in Italy? Yes, there are, and they provide the thrill and adrenaline that adventurers seek. If you decide to visit the volcano in Italy Pompeii, then you will enjoy there the sight of a dead city that somehow still lives.
The Mount Etna volcano in Italy, on the other hand, presents the adrenaline of an active volcano in Sicily Italy. Hence, it's ranked as the most famous volcano in Italy. No matter which one you choose, you are sure to enjoy the very best that Italian nature has to offer!
Italian version: Vulcani in Italia
PIN IT: The 10 Best Volcanoes in Italy To Visit