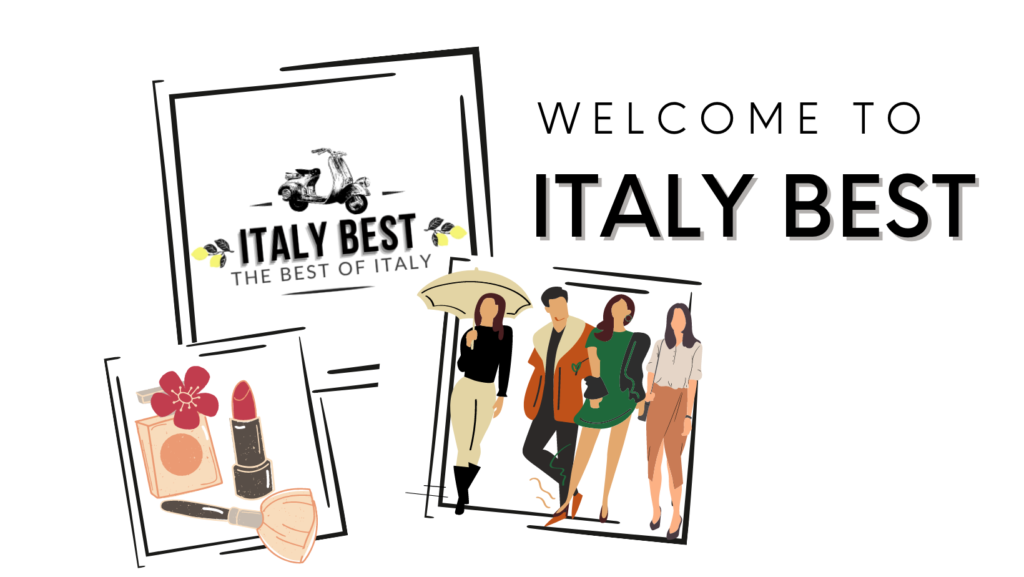 Italy Best is the platform where you can find the best of Italy. Be that places to visit, culture, food, cuisine, travel, arts, or fashion. We're intending to cover every single category, industry, and every single place in Italy, bringing you the best of Italy.
If you're looking for restaurants, accommodations, the best outdoor activities, destinations of all types, or just the greatest restaurant in the city you're visiting, we're making sure to have it all ready for you on Italy Best! Our secondary project is to collect all of the best Italian brands in every field that might be for our readers' interest.
For this reason, you can find many list articles covering dozens of the greatest Italian brands. Those who make the Made in Italy label so much respected are slowly going to show up on Italy Best in individual articles, so you can learn from specific brands one by one!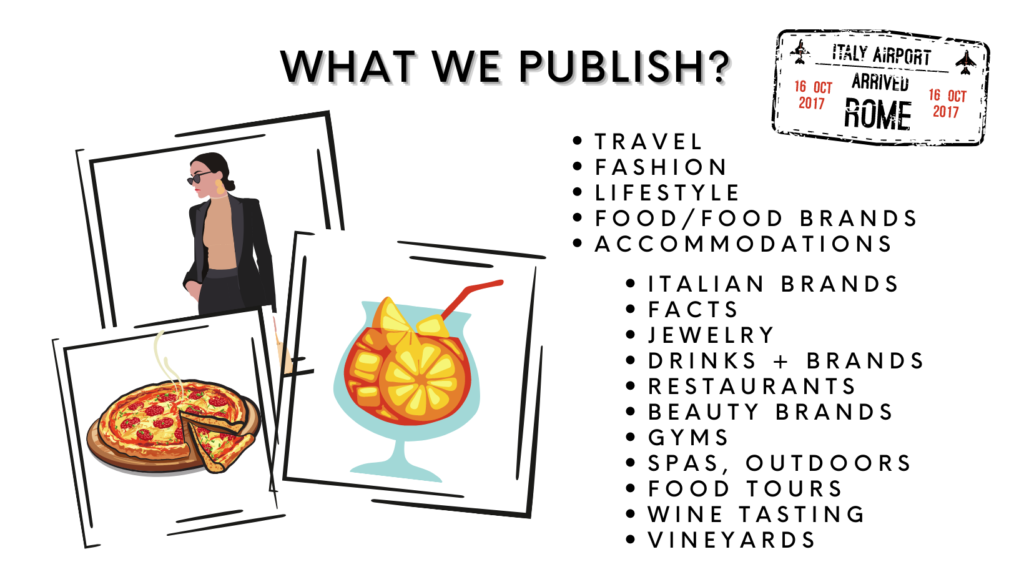 MIRA Digital and Italy Best
Italy Best belongs to MIRA Digital. Our online marketing startup owns different websites covering different niches from travel to food, from fashion to business, and lifestyle.
We at Mira Digital are focusing on Europe. The European culture, history, travel destinations, architecture, brands, food, fashion, and much more!
ShegoWandering – The female traveler website where you can find travel destinations as well as female traveler tips and lifestyle articles.
WanderingZone – What you see on Italy Best focused just on Italy, on WanderingZone we're sharing the same topics, but covering all the countries around the world.
EuropeDishes – If you want to learn more about European cuisine, different countries, and find the best recipes from around Europe, this is the site you want to visit!
FashionFabrique – Are you interested in brands, fashion, trends, beauty, styling, skincare, or make-up? Visit our website!
#bossladywannabe – Are you an entrepreneur? Do you want to get tips for building your own business, or blogging tips? On Boss Lady Wanna Be you can find everything from girl boss lifestyle articles, to business, freelancing, and more!
MIRA Digital – Italy Best Team
Founder: Helga Dosa
Helga is the owner of Italy Best, along with all the other websites on MIRA Digital. She started blogging in 2018 and started building MIRA Digital, this digital marketing, and online publications startup in 2021. As head of the websites and the startup, she's managing the web projects, does the editing, as well as she's behind creative and business development, marketing strategy, SEO, and everything in between.
Helga is still an active writer at Italy Best, as well as the other websites we own. She is based near Milan, Italy, while working with clients from Milan, Piacenza, and other places around Italy, Europe, and the United States.
Contact: hello@miradigitalco.com
Partner: Piroska Vigh
Piroska and Helga grew up together, going to the same schools and working at the same companies. Now she has become the official business partner at MIRA Digital, while she joined the MIRA Digital team in 2021, at the start.
Piroska is still an active writer on our websites, while she's handling creative projects, and she's participating in business development and management. She's the editor at some of our websites, and she's partnering up in project management as well.
Contact: piroska@miradigitalco.com
Our writers – past and present
Previous writers: Eleonora Rossi, Flavia Palumbo, Sonia Coni, Roxana Borbilau, Ibtissam El Azami, and Kriszta Kiss.
Active writer: Agota Gabriella Nagy
Eatalian Cooks – Cooking Classes in Rome
We are not stopping at the digital side! Are you traveling to Rome in the future? Do you love Italian dishes? Well, if the answer to both questions was a yes, you must check out our cooking classes in Rome! If you ever wondered how to make the best Italian pasta dishes at home traditionally, how to make a real Italian pizza, gelato, or just want to experience Italian cuisine in a different way, you will love our cooking classes!
What's the best part? Our cooking classes take place in some of Rome's most iconic locations, in some of the best restaurants in the heart of the Eternal City! Besides the fulfillment of making your own Italian dish, and enjoying it paired with a great glass of Italian wine, you're guaranteed to get the best surroundings, in the best locations around Piazza Navona!
---
---
For inquiries regarding collaborations or advertising, please email at hello@miradigitalco.com, and highlight in your email that you're looking to collaborate with Italy Best.
You can Contact Us with your collaboration ideas, and we will get back to you as soon as possible!
Please note that on Italy Best we do not accept guest posts or SEO posts!