After spending a few days in Rome, visiting the most famous and marvelous museums in the world, you might want to discover new places that only locals know. Restaurants, museums, parks, shops or "quartiere" as called in Italy, follow this little guide on 10 hidden gems in Rome, Italy you don't want to miss before going back home.
Those ten places we are sharing today with you are hidden to the eye that doesn't see. Open your eyes, open your mind, and dive into the very best of Rome. Architecture, arts, food… we have gathered the very best so that you will enjoy Rome to the fullest. Before you dig into the hidden gems in Rome, make sure you check our other Rome articles, such as the best hotels in Rome, pizza places, restaurants, cafes, fountains in Rome, and more! Oh, and if you're already in Rome, make sure you book a pizza-making class for the best food experience!
1. Palazzo Zuccari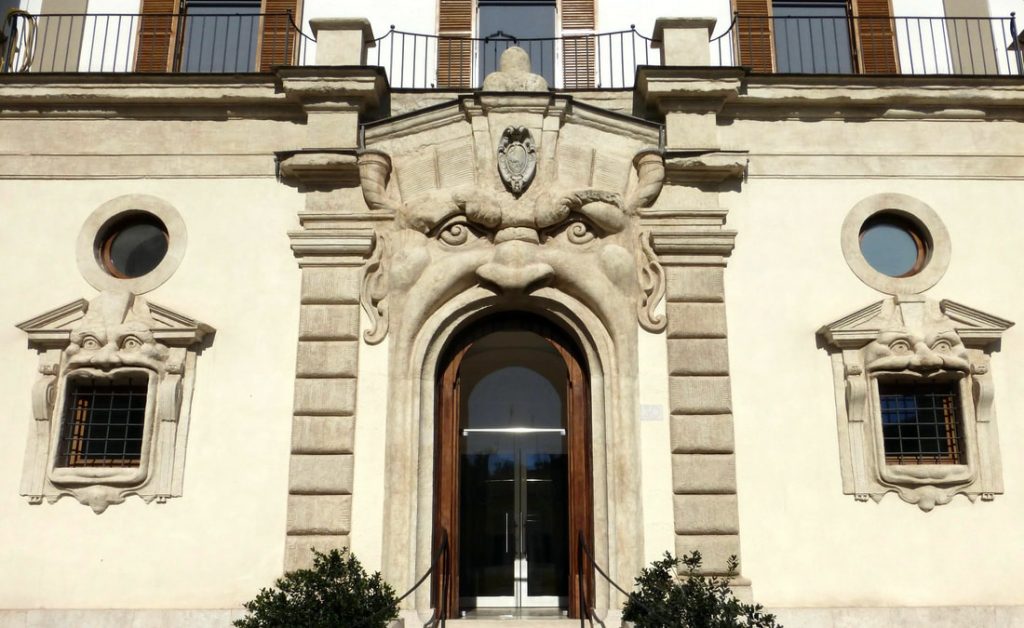 For all our doors and windows lovers: we have heard you! One street away from Piazza di Spagna, you will find a unique piece of art. Some would say it looks scary, others would say it looks funny.
Either way, enjoy the singularity of the front of this Palazzo. You will love this sixteenth-century residence for the quality of the sculpture which depicts a monster eating the front door. The harmony of the symmetrical windows will spark up your imagination and sense of aesthetics.  
2. Gandini Andrea's Sculptures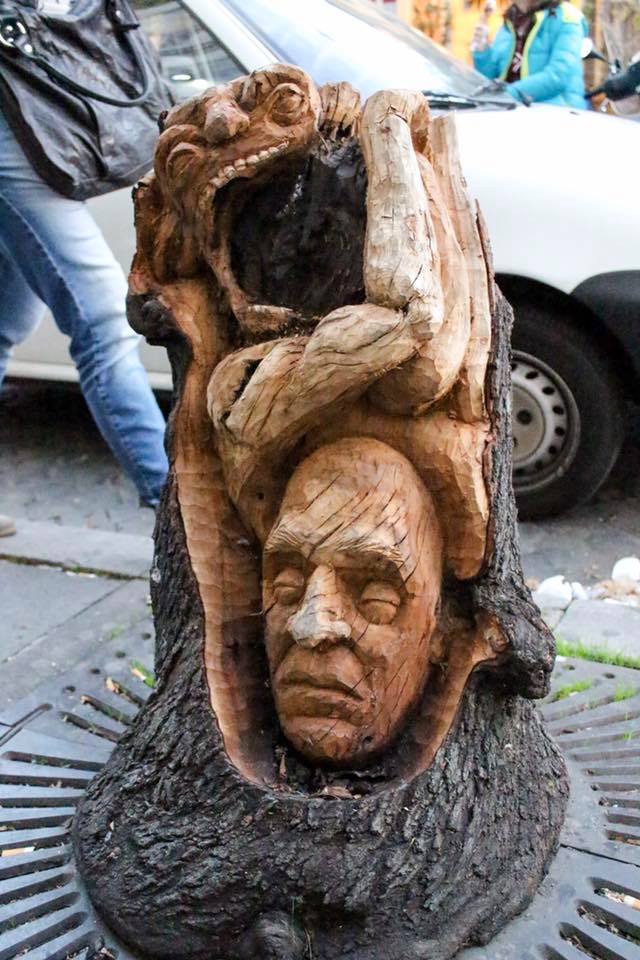 Based in Rome, Gandini Andrea shares his talent with the ones who keep their eyes wide open all around the Eternal City. His wooden sculptures dispatched in Rome will enlighten your day and build memories you will want to keep.
Animals, faces, people, books, or crayons; one could easily spend a whole day wandering the streets of Rome, searching for his artworks as a real treasure hunt. 
3. Quartiere Coppedè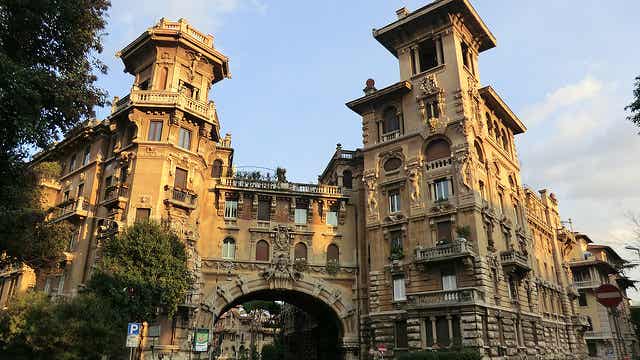 Physically and historically far from the famous Trevi Fountain and the Pantheon, you will find the Quartiere Coppedè. Head yourself towards the Frogs fountains and admire the New Art style mansions and palace.
Characterized by the aesthetic of curving lines, the phantasmagoric houses will put sparkles in your eyes. Spiders, fairies, and frogs all meet in this breathtaking quartiere!
4. Orange Trees Garden: Aventino
After a long day visiting Rome, you might want to enjoy one of the most beautiful views of Rome. Giardino degli Aranci – the orange trees garden, is your destination. Located on the Aventine hill, one of the 7 hills of Ancient Rome, you will be able to appreciate a quiet moment under the trees. Plus, it offers a panoramic view of the Altare della Patria as well as many other famous Roman monuments.
Before leaving, do not forget to have a glance at Saint Peter's dome through the famous Aventine keyhole. Take a stroll near the Fontana del Mascherone di Santa Sabina outside the park too. To go down the hill and reach out to the Tiber and the rest of the city, follow the secret staircases of the park. They will make you feel as if you were in a tiny piece of heaven! 
5. Torre Argentina Cat Sanctuary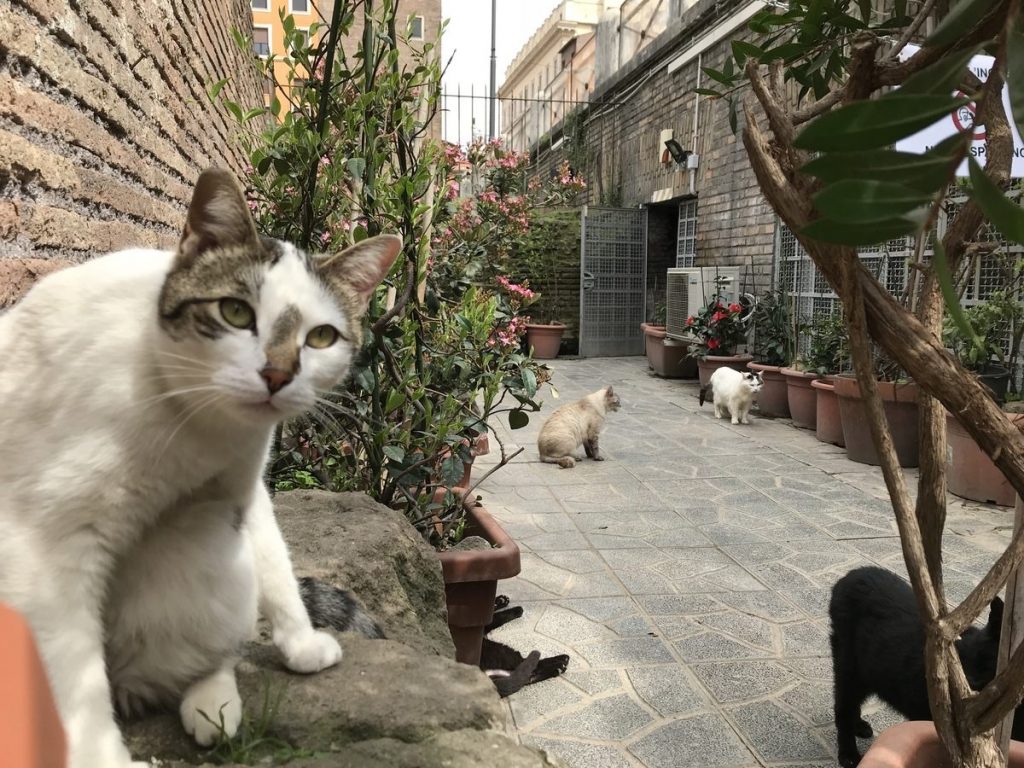 Within the heart of Antic Ruins, laden with history, you may spot some cats enjoying the archeological site as a playground. While humans can not enter this area, felines became masters of this little empire, as they settled there almost 100 years ago.
For those who are concerned about their safety, no worries: intelligent enough not to leave this protected place, they are fed and cared for by a charity. You can come and visit them in the middle of the city, and absorb their diffusing peace. Truly one of the most serene and best hidden gems in Rome!
6. Pho 1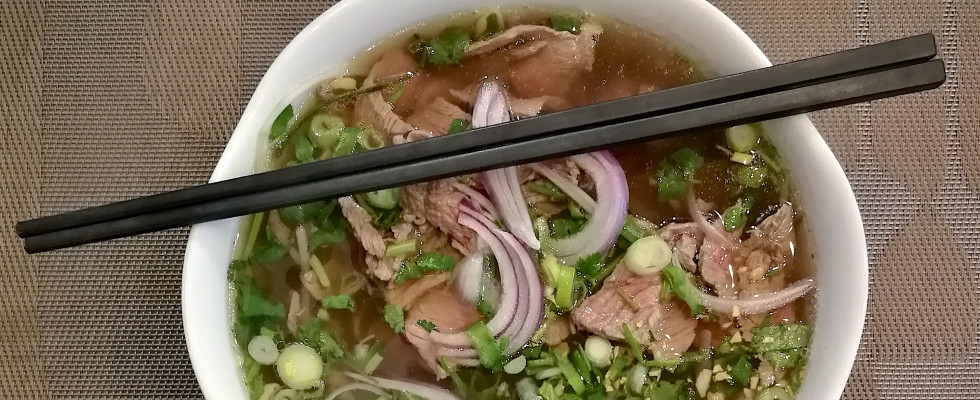 Relish the generous Vietnamese dishes of one of the best hidden food gems in Rome: Pho 1. In a rich residential area, not too far from Termini station, you will be able to taste the most generous dishes.
From the freshly-cooked nems and spring rolls to the authentic Vietnamese beef pho, everything is delicious. Our tip? Progress through your delightful meal with homemade lemonade! 
7. Gelateria Della Palma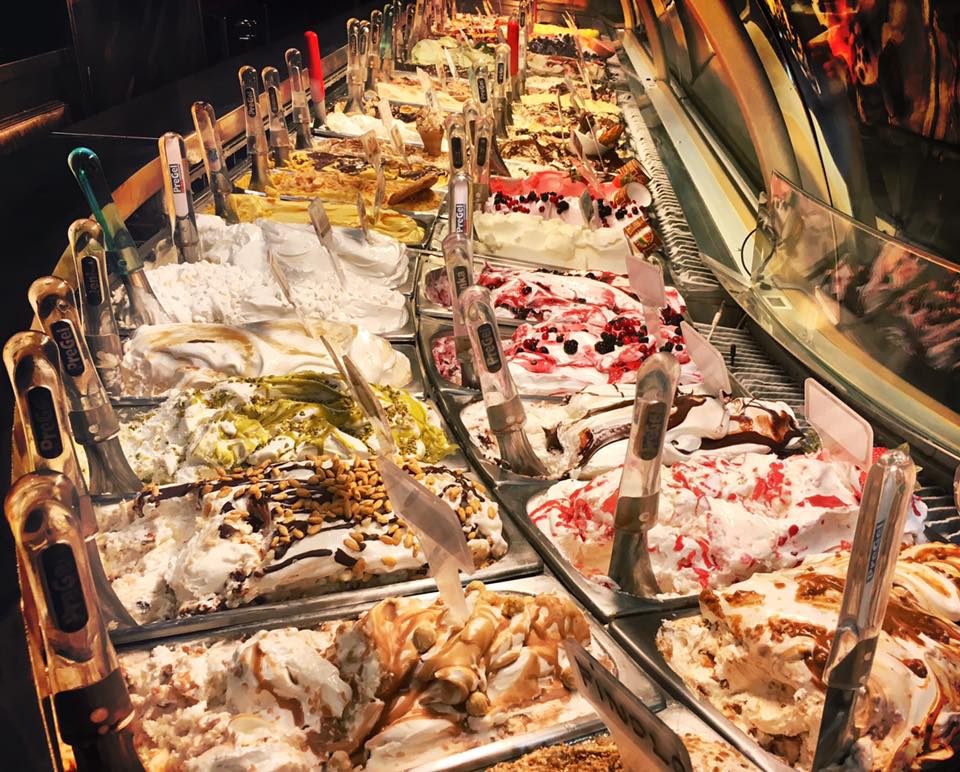 Finding yourself near the Pantheon this summer will probably be exhausting: the crowd, the heat, the long wanderings in the city… Step into Gelateria della Palma, one of the best hidden gems in Rome – the paradise of all Italian ice cream lovers!
You will probably lose your mind trying to choose among the one hundred and fifty flavors. Fruits, cake flavors, famous snack brands, different kinds of chocolate, lactose-free, and vegan ice creams… All were converted into the creamiest and gelati of Rome. The place may already sound like the Holy Grail for you, but gems can sometimes hide other ones. Here is our little tip for you: relish the unique flavor of a Lavender, Basil, and Rose combo, all packed in a cone – con Panna, per favore! 
8. Parco del Lago dell'EUR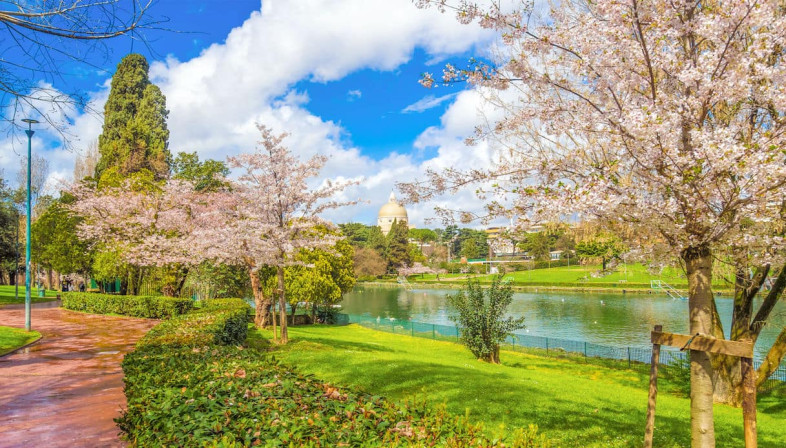 Find calm and peace along the water of Laghetto dell'EUR, one of the best hidden gems in Rome. Its fountains and waterfalls will captivate you. Between mid-March and mid-April, walk through the Passegiata del Giappone in order to embrace a new harmony within yourself under the cherry blossoms. Later in the summer, enjoy a boat ride and a visit to the Sea Life on a hot afternoon to avoid the crowded beaches. 
9. Villa Torlonia – La Casina Delle Civette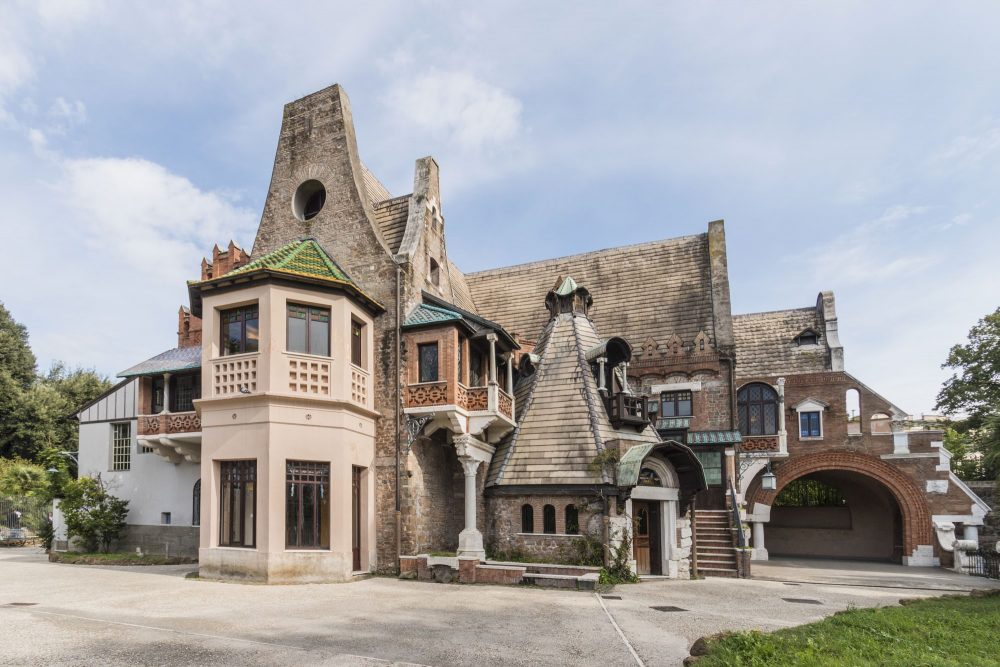 La Casina Delle Civette is one of the best hidden gems in Rome Italy. This 19th-century Swiss hut was inspired by the architecture of alpine chalets. It will make you dive into a fairytale. Decorated with a Liberty style and mostly using the owl as an ornamental element, it is a strange, yet fascinating mansion.
10. La Piccola Londra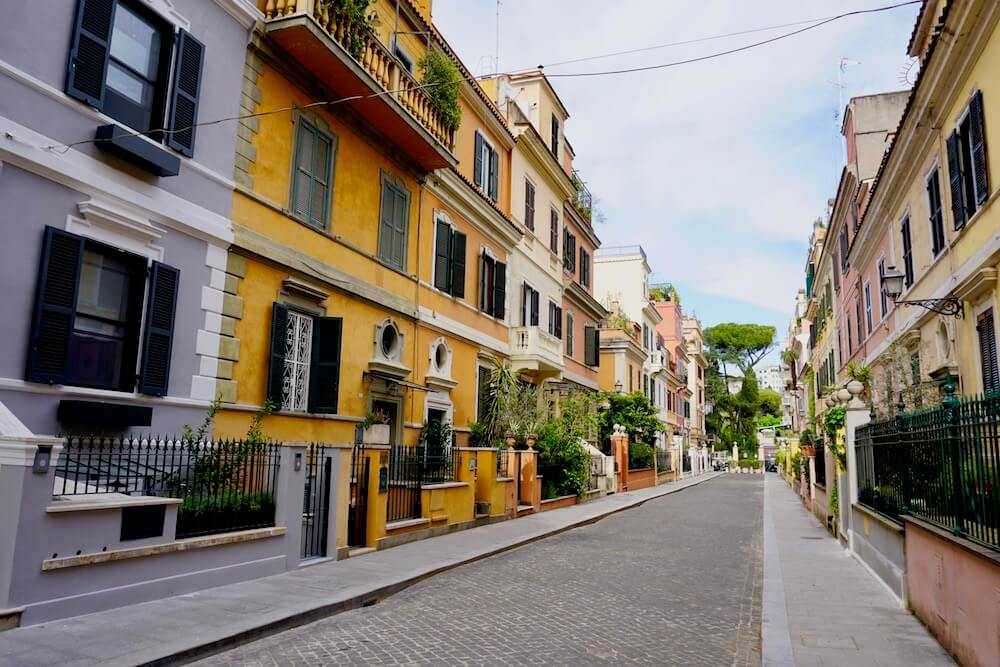 If you ever happen to be in the area of the MAXXI museum, have a walk towards la Piccolo Londra – the Little London. You will adore this pretty little street for its cheery colors and the way it looks exactly like Notting Hill, London. This is one of the most hidden gems in Rome, Italy.
It is characterized by low houses and steps leading to the front doors. A bunch of plants and tiny gardens complete the scene to give you a full English vibe – in the middle of the Italian capital!
At last, these 10 hidden gems in Rome Italy may put sparkles in your eyes, for their beauty, peace, or uniqueness! Rome is not done amazing us with new surprises everywhere we go. You will probably even fall in love with spots only you have noticed, and share some of these hidden food gems in Rome with new friends.
So, be attentive to the gorgeousness of the Eternal City, to discover even more hidden gems in Rome. By the way, if it's raining when you are here in the city, you'll love to know the best activities to do on rainy days in Rome!
PIN IT: 10 Best Hidden Gems in Rome Italy – Our Best Tips To Travel