10 Best Things to Do in Naples Italy
Planning for the best things to do in Naples Italy is the basics for a perfect trip to Southern Italy. Cuddled up in the shadow of Mount Vesuvius and close to the Tyrrhenian Sea lies Naples, also recognized as the third-largest city in Italy. Naples has a rich history that goes way back to the Neolithic period. As such, the cultural arts you can find in every corner of the city as unmissable sights.
This city has witnessed many civilizations rise and fall and has played a major role in Italy's history. In fact, Naples has witnessed many brutal battles and countless civilizations contesting to be first in power. When you plan a trip to Italy, I'd say that's one of the top Italian destinations. Food, architecture, ruins, arts – Naples has it all.
10 Best Things To Do in Naples Italy
Even if you've visited all the cities in Italy, nothing prepares you for the buoyant, picturesque, and chaotic hubbub of Naples. The entire population in the city seems to be out in the streets, and everyone is talking all at once. The accent is strong, and the sun shines bright. Additionally, this city is the birthplace of the amazing Neapolitan pizza, so visiting Naples is an obvious choice.
If you have no clue of what to do whilst in this amazing city, I've got you covered. I've been to the city many times, and love the bright and shiny atmosphere there. If you're looking for the best things to do in Naples, read on! But before you dig too deep, make sure that you also know where to stay in Naples!
1. Unique Things to do in Naples Italy: Old cities and Underground Tours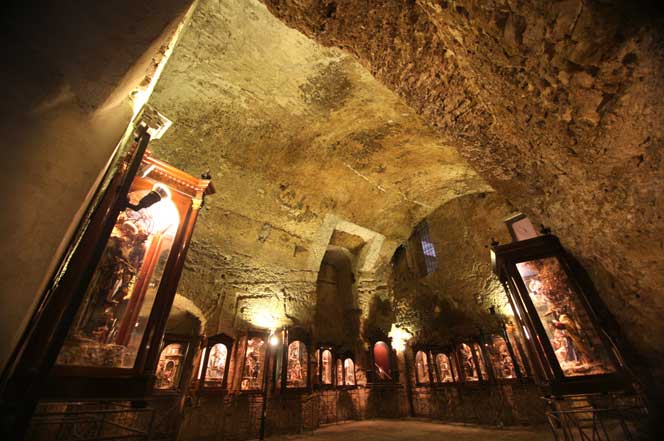 If at times you've felt like all European cities are similar in appearance, then you should take a trip to Naples. Not only does it feel different, but it is also different when it comes to history and hidden secrets in the city. It is perfectly located to allow you to view some of the most captivating sights in Italy. Some obvious choices for me are Pompeii for instance and the Vesuvius.
However, one of the most underrated things to do there is visiting the underground Naples: la Napoli Sotterranea. Pompeii is one of the cities you can visit that have been frozen in time by volcanic eruptions. In addition, if you love diving ever deeper in history, you should definitely check out the Fontanelle Cemetery Caves. There, you'll be able to see thousands of human skulls contained within the caves.
2. Things to do in Naples Italy in June: Get Away to the Amalfi Coast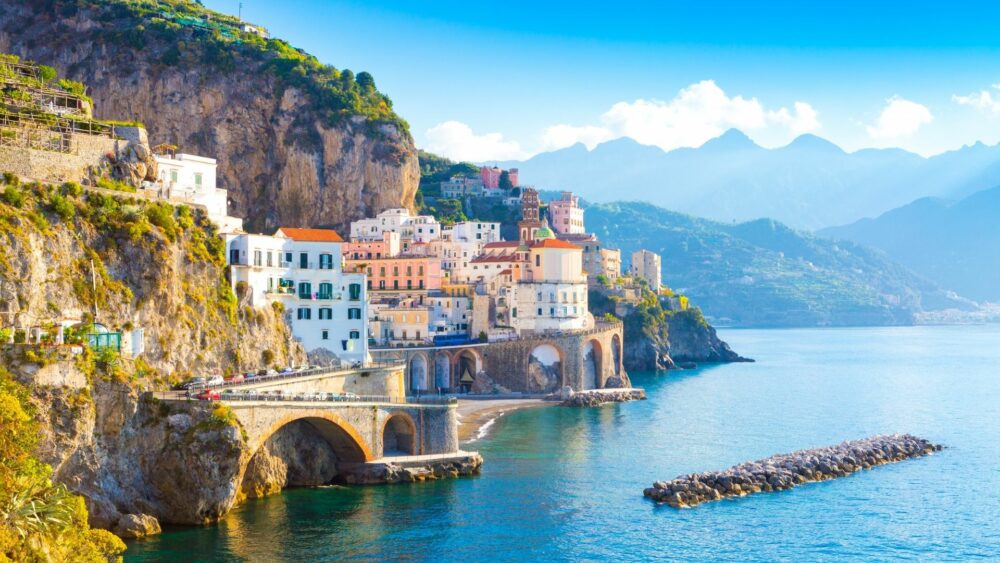 Summer means longer days, lots of sunshine… and a lot of things to do in Naples Italy in June. From the many island trips to the pre-historic ruins, the best things to do in Naples Italy in June are definitely happening outdoors. To ensure your summer vacation is lively, I'd recommend sampling the mouth-watering street food during a food tour around Naples. Neapolitan pizza, zeppole, and fish dishes should all be on your list.
If you're feeling like a moment on the water, take a fancy boat trip to Capri island, a perfect getaway for couples. The Amalfi Coast is also perfect for colorful sights whether you're with friends or traveling solo to Naples too. I personally loved going around Sorrento as I think it's one of the most beautiful cities around Naples. Mark it down, it's one of the most romantic spots near the city and just a short train ride away.
3. Romantic Things to do in Naples Italy: Eat a traditional Neapolitan Pizza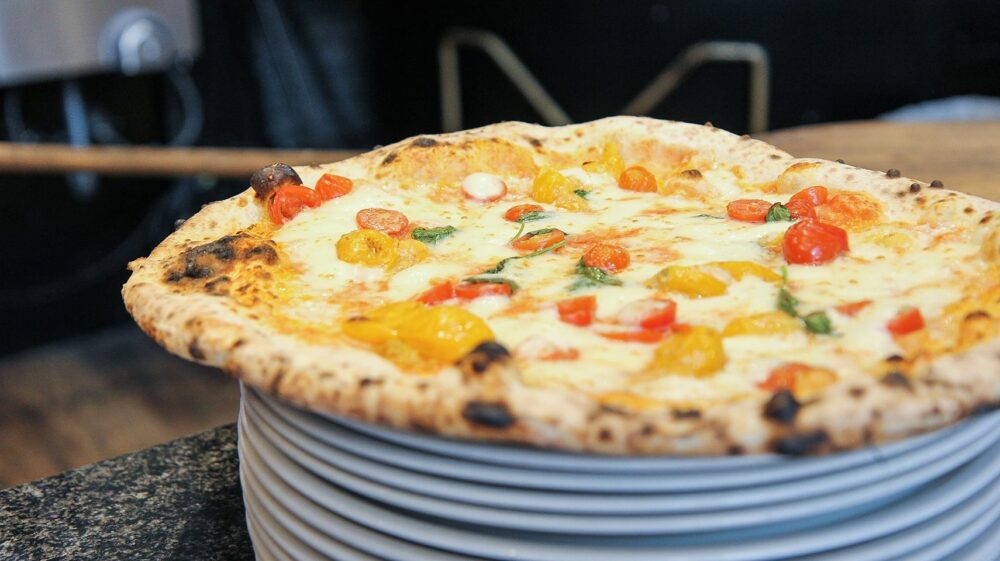 Naples is a city with a beating pulse, and a romantic trip to Naples Italy can be a lovely experience for you and your partner. The vibrant street life variates with the old, crumbling buildings. You'll find graffiti and shuttered buildings around Naples, but the people there are very lovely and humble and one of the things they do best is pizza.
The traditional Neapolitan pizza is a landmark of the city – its bubbly dough and elastic cheese are a dream to eat. Couples who love visiting urban landscapes will find rewarding sceneries in this city. Yet, how many of these can compete with that which happens on your plate at Da Michele?
There are tons of romantic things to do in Naples Italy for couples, like visiting Lake Misenium or walking by the Castel dell'Ovo. But please, before you go, do try the amazing Neapolitan pizza. That's an unmissable take on the food and cultural scene of Southern Italy. There are also great fish restaurants in Naples that are worth a try to learn about Southern Italian cuisine!
4. Things to do at Night in Naples Italy: Take a walk on the beach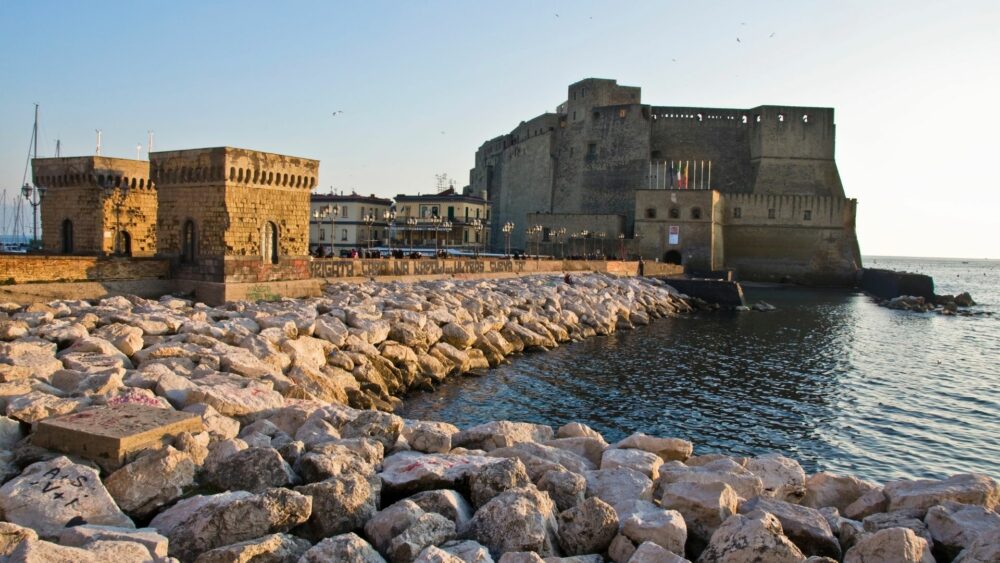 Naples's cultural heritage presents itself in various forms; churches, art, and castles. The poet Goethe felt it and wrote about it, painted it, or at least came close to it in any form he could. Since there are lots of things to do at night in Naples Italy, let me just highlight my favorite.
One of the free things you can do in Naples Italy is taking a walk along Santa Lucia beach at sunset. The view is beyond remarkable and truly sets the stage for your night out in Naples. If you've read a few of my articles already, then you probably know I live for the sea. As such, it's only normal that walking along the seashore is among the things I love doing most while in Naples.
If you're looking for simple things to do at night in Naples Italy, the glass-enclosed Galleria Umberto I is also an amazing place to stroll by. This place is a bit of a social center in Naples, with its many restaurants and shops where you can end up for an amazing dinner.
5. Cool Things to do in Naples Italy: Visit Architectural Wonders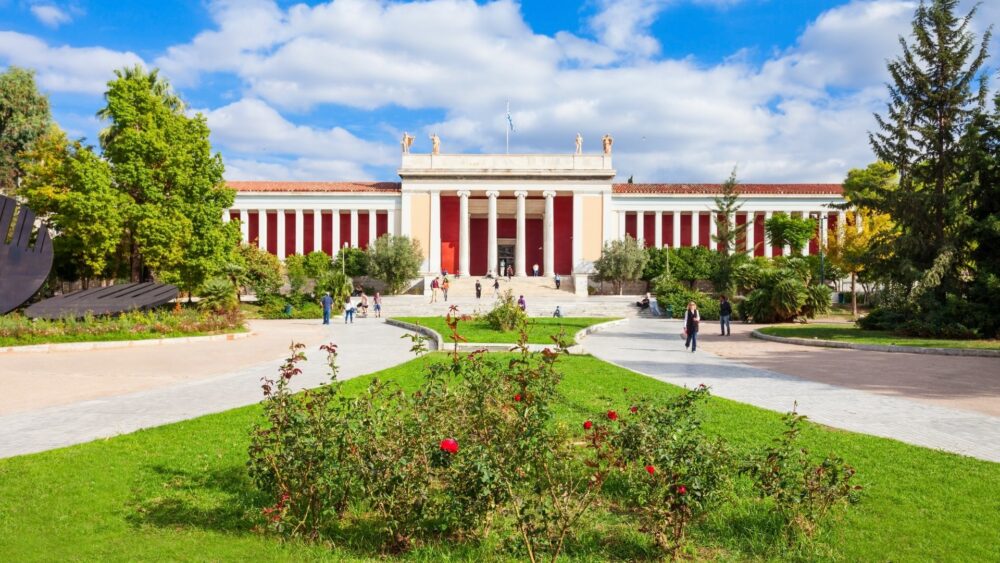 Looking for cool things to do in Naples Italy? Italy is blessed with tons of things you can do, thanks to its rich history dating back to the Greeks in the 18th century BC. This includes the Byzantine, French, Spanish, and Austrian rule, all of which left a deep mark on the Neapolitan culture.
It's quite impossible to list all the cool things to do in Naples Italy and places of importance there. Some of the best places to start are the National Archaeological Museum, the Pausilypon Archaeological Park, and the Royal Palace of Naples. I love finding new castles and ruins, and there are plenty in Naples you shouldn't overlook if you're a history lover.
6. Things to do in Naples Italy in December: Visit Exclusive Galleries at Capodimonte Museum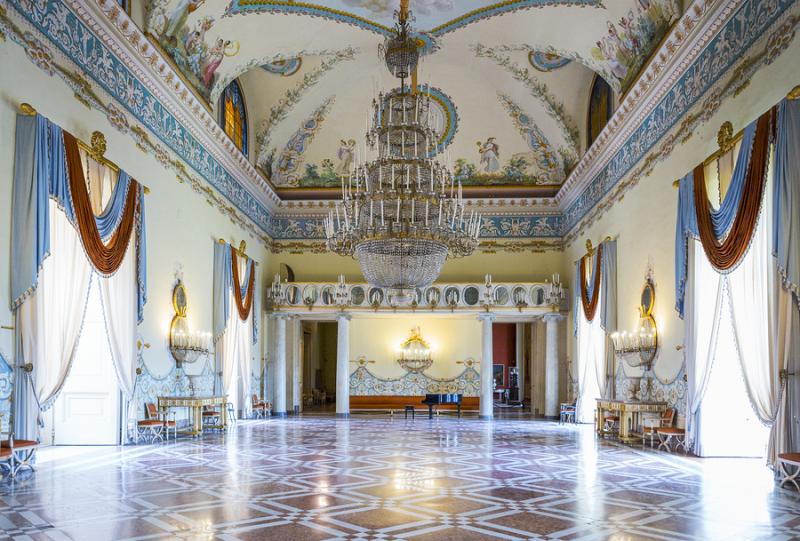 It can get a bit colder in the South of Italy in winter too. One of the best things to do in Naples Italy in December is definitely to visit the many museums and galleries in the city. The Museo di Capodimonte (Capodimonte Museum) is one of the tops sights to feel immersed in artistic elegance.
What are more romantic things to do in Naples than the sights of masterpieces by Caravaggio, Botticelli, Goya, or Warhol? December is a great time to visit Naples, thanks to the moderate weather. Plus, due to the winter season, you'll be free to visit the main attractions without the usual crowd of tourists around.
Winter is typically a low season for tourism. As such, the top things to do in Naples Italy in December include the museums. More than that, you can also calmly visit the volcanic area of Pozzuoli Solfatara or the underground Naples.
7. Tour the ruins of Herculaneum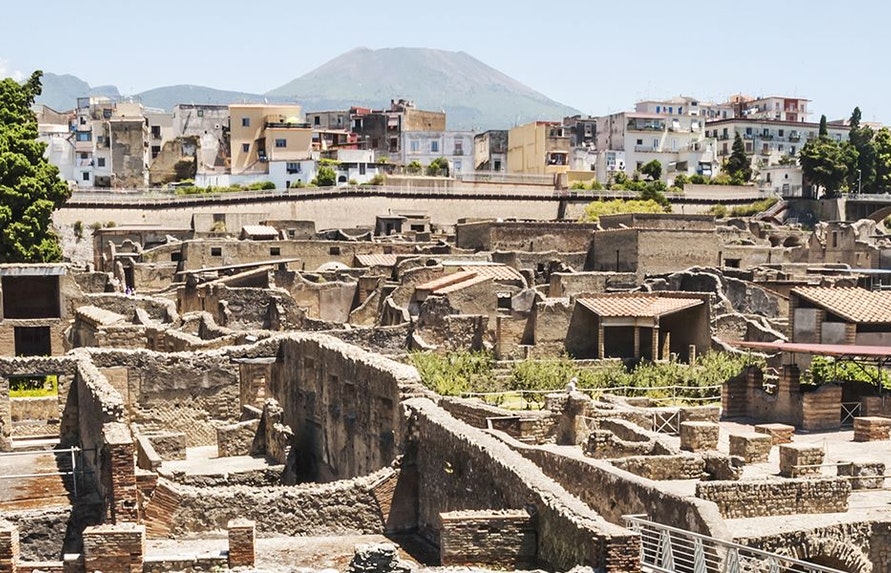 Another city that was destroyed after the volcanic eruption in 79 AD was Herculaneum. This city is less popular than Pompeii but just as captivating and amazing, if not more. Even though this city was far from Mount Vesuvius than Pompeii at the time of the eruption, it was destroyed.
Herculaneum is considered to be better preserved than Pompeii. To be fair, some of the wooden structures and roofing are still in one piece. Amazing sceneries within the ruins include the Villa of the Papyri and House of Argus which both contain stunning frescos.
Additionally, there are skeleton remains of the unlucky group that died during the eruption. If you visit Naples, ensure you visit Herculaneum as well for a deeper insight into an ancient age.
8. Hike Mount Vesuvius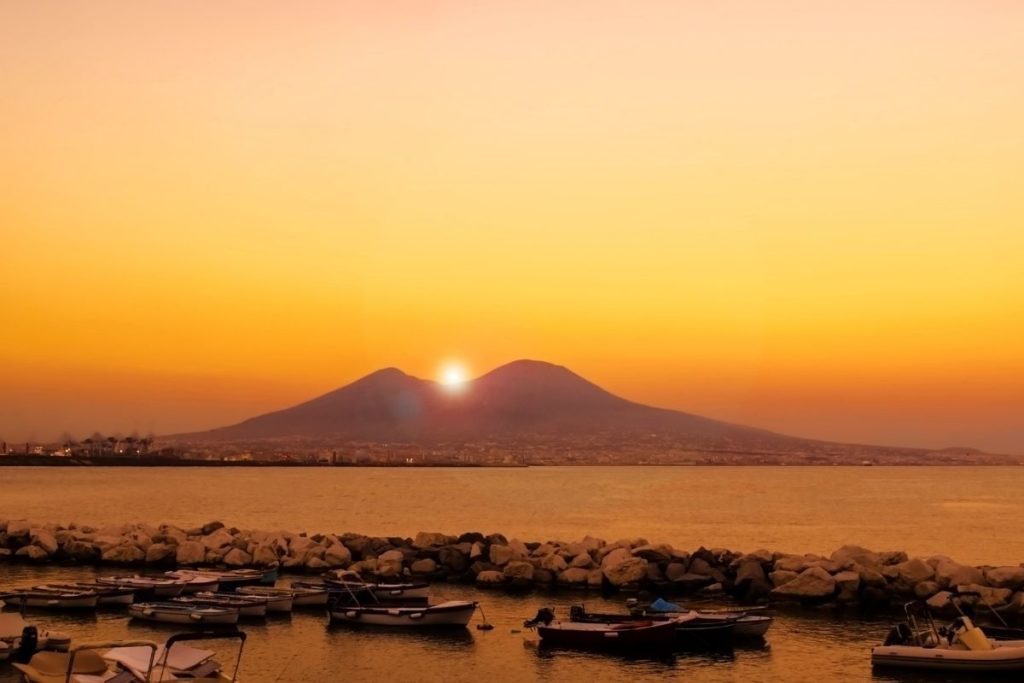 This mountain is famous for the eruption in 79 AD that destroyed countless properties and caused the death of over 1,500 people. Still today, the exact death total remains imprecise and the atmosphere around the nearby ruins of Pompeii is magical. Mount Vesuvius is still active, and it stands as the only volcano to erupt in mainland Europe in the last 10 decades.
It is considered very dangerous due to the number of settlements located in its danger zone. You can take a bus tour from Naples to visit Mount Vesuvius. It's one of the most famous volcanos in Italy and I highly recommend the view. Then, get ready to hike to the top to take a peek into the crater – the climb takes between 20-30 minutes. After that, you'll reach a view from the summit which is simply amazing and picturesque on a clear day.
9. Castel dell'Ovo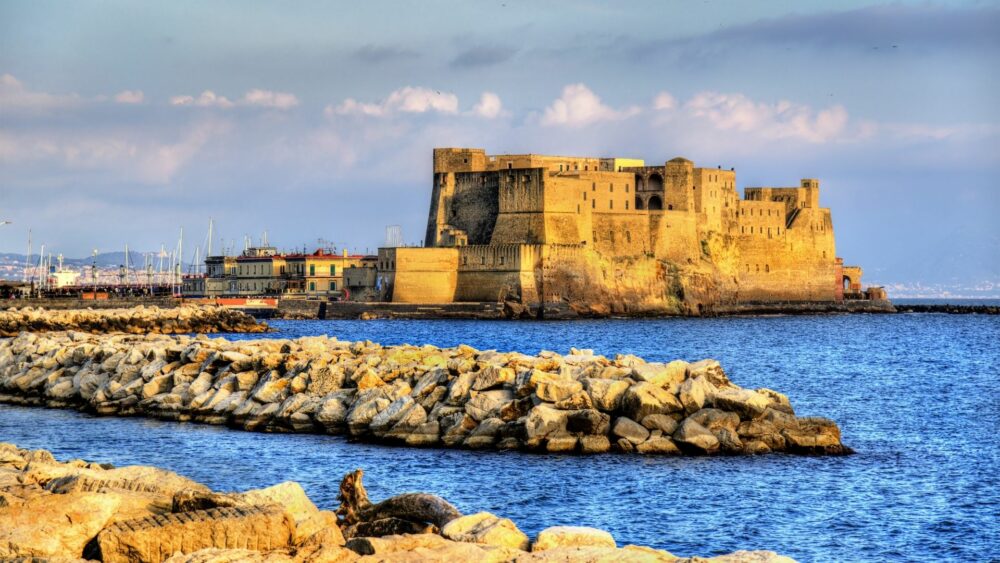 As you're entering the port at Naples, you'll undeniably see this amazing sea-bound castle. It was once an island, yet it is now connected to the mainland by a road. The Castel dell'Ovo is the remaining fortification in Naples, built in the early 6th century BC.
Now, some defensive structures still stand firm and the castle is always open for anyone to explore. There, you'll also find various exhibits of art and the castle's history. Those are an unmissable sight to learn about Naples's history. In addition, I'd say that having a bite of the best Neapolitan pastries afterward is a great reward.
10. Top Things To do in Naples Italy: Cappella Sansevero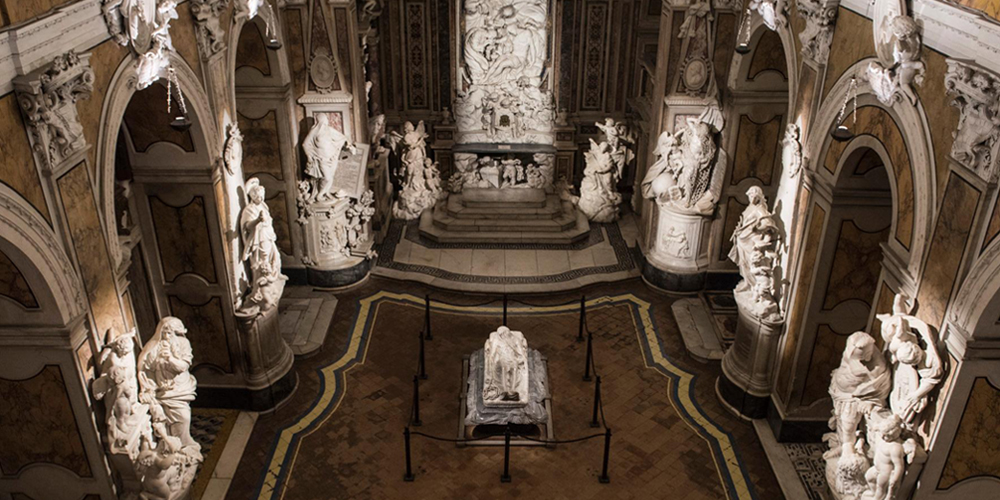 There are plenty of chapels in Naples, but Cappella Sansevero is a truly good reflection of the region's religious life. The Chapel was built in 1590 as a private building for the Duke of Torremaggoire. From 1613, it took on the role of a burial chapel for the family, and today, it's one of the most visited chapels in Naples. The Veiled Christ is the most famous statue in the chapel. It's so beautiful and delicate that you should not miss it.
Although this building is plain on the outside, the interior is just amazing, if not spectacular. Contained inside the chapel are various famous scriptures and a great amount of artwork. A detailed and impressive fresco decorates the chapel's ceiling and many marble statues stand guard at every pillar.
Wrapping up 10 Best Things to do in Naples
In a city filled with so much history and intriguing landmarks, it would be useful to carry a guide. Traveling to Naples is safe, so doing it solo is also nice and you'll explore all the same, but you'll miss a lot of contexts that make this city such a splendid place unless you're regularly reading your guidebook.
Naples Italy is a huge city with plenty of sceneries to see. Make sure you have at least three days to tour and take in all that the city has to offer. Whether you're an archeologist, a foodie, or just there for relaxation, Naples has everything you're looking for. I'd say the surrounding cities near Naples are also very much worth a sight to get lost between culture and wonderful landscapes!
PIN IT: 10 Top Things To Do in Naples Italy