35 Best Italian Fashion Brands – Italian Clothing Brands
Fashion and Italy are two things that have been going hand in hand for decades. But the questions remain: which are the best Italian clothing brands? In this article, I'm going to try to cover not only the expensive clothing brands in Italy coming from the most famous Italian fashion house but also all those brands that are outstanding but not necessarily luxurious. Italian fashion is one of a kind, and the detailed, high-quality work is what makes products made in Italy famous around the world. Let's discover together within this Italian fashion brands list everything from the most famous brands like Armani to the newest ones like Nohow! You'll also see in this article many brands that you can find at the best Italian luxury brand reseller, Luisaviaroma.
35 Italian Fashion Brands – Italian Clothing Brands
As we've mentioned, this best Italian fashion brands list contains the biggest Italian luxury brands, couture, and high end fashion brands in Italy. We've got you covered also if you're looking for affordable Italian clothing brands, However, on this Italian fashion brand names list, you'll be going to find first and foremost the best of the best!
We've also added one luxury jewelry brand and two brands that specialize in underwear though, but they are also important in traditional Italian clothing, and they must be on the list of the best. You'll find some of the greatest Italian fashion houses as well as new brands that have shacked up and rocked the world of Italian fashion. Many of the below brands can be found on Luisaviaroma. We linked in those that are available on the luxury reseller's website.
1. Giorgio Armani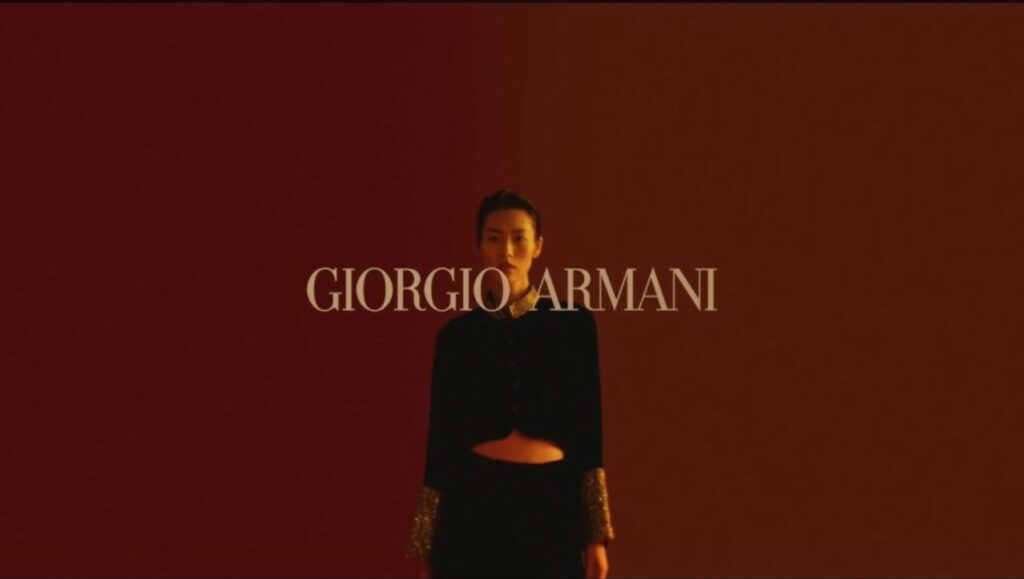 Let's start with one of the best Italian luxury brands! Giorgio Armani is for sure a label that we don't need to explain to many! One of the biggest Italian fashion brands, one of the most famous Italian fashion houses, Armani, and the man behind it, Giorgio Armani are surely iconic! When we hear Armani, we right away imagine razor-sharp quality black suits and that tasteful, simple yet extravagant style that only Italian designers can create.
Giorgio Armani, the brand was founded in 1975, and since we became one, if not the most famous man fashion icons in the world. Just like Versace, Armani is also owned by its founder. Well, in Versace's case, it's the sister of the founder, but still one family. The Armani fashion house since the 70s' grew and expanded, and it now has different brands and activities.
For instance, the small brother, the Emporio Armani, is a less luxurious, more playful, and more affordable version of the elegant big brother. The group also includes EA7, Armani Jeans, Armani Exchange, and the Armani Hotels and restaurants as well. That original Armani style is reflected however in each of the brands.
When you see from inside the Armani Hotel, it feels like you are inside an Armani suite world. Classy, simple, with black and white always dominating. Elegant, effortlessly cool, yet still creating a strong impression and making a statement. Armani is no question, for us, the number one of the Italian designer brands.
2. Dolce & Gabbana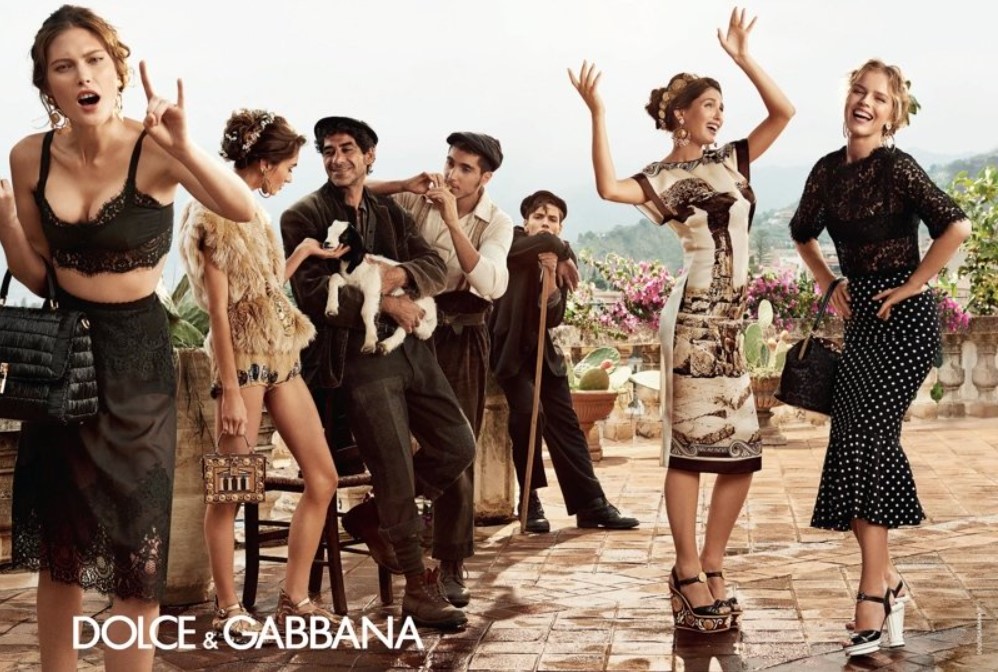 Two Italian clothing designers everyone knows! There are 6 Italian fashion brands that qualify as the most famous Italian designer brands, and Dolce&Gabbana is one of them! While we were planning the best Italian fashion brands list it was really challenging to choose which brand to come after which one! The only reason is, that each of these fashion brands is unique, and each of them is uniquely amazing.
Dolce and Gabbana was the second choice for Italian high street fashion brands mostly because of the past 10 years the brand continuously came out with collections that we find absolutely amazing! Just think about the Sicilian-style painting prints or the iconic lemon dresses from a few years ago or their latest collections that combine traditional Italian dress with elegance, glamour, and luxury.
D&G was founded by the Milanese Stefano Gabbana and the Sicilian Domenico Dolce who is not just a designer duo but were also a couple for many years. They started their career among the most classy Italian designer brands in 1985. The uniqueness of their designs is that they have always chosen different narratives of the Mediterranean inspired by different places or parts of history. Elegant, yet much more relaxed than Armani, colorful yet classy and glamorous.
3. Prada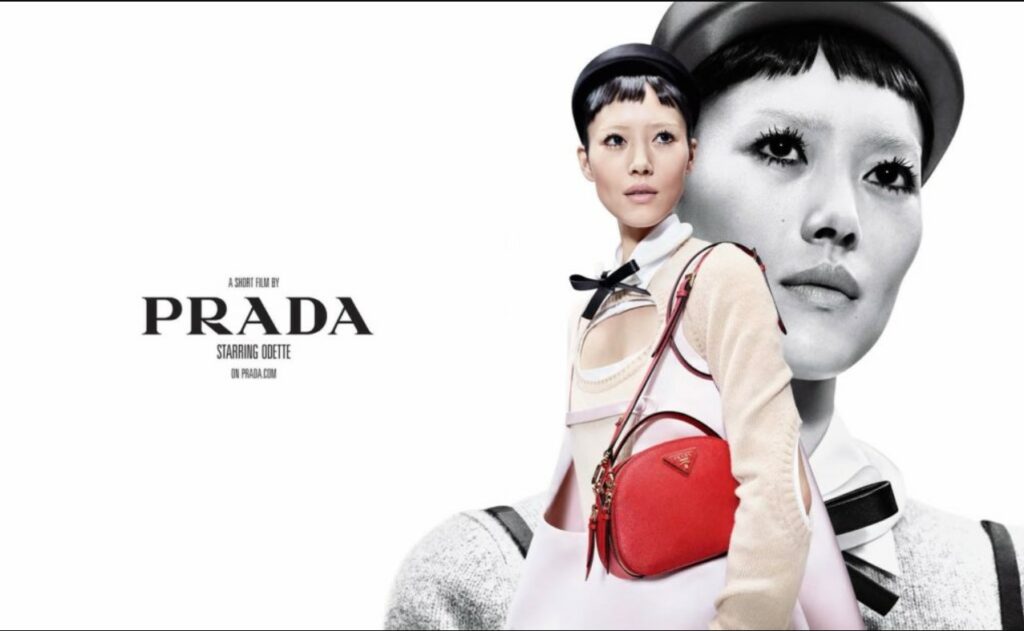 If there's one of the Italian designer brands we must pick that's similar in style to Armani, we'd say Prada. Prada is the female version of what the Armani brand represents. At least, that's what these two brands make me think of when I see them near each other. Prada is one of the most famous, and one of the biggest Italian fashion brands that if not from other places, but from the movie Devil Wears Prada you must have already known from!
Prada is one of those Italian luxury brands everyone knows! When it comes to expensive clothing brands, we can't ignore Prada. But, as for all the other Italian high street fashion brands, Prada presented something unique which made it iconic. The brand's roots start with luxury leather bags and luggage goods.
Prada was founded in 1913 by Mario Prada, and today, it's still under the rule of the Prada family. Today the iconic designer, Mario Prada's granddaughter Miuccia Prada is the creative director of the brand as she inherited the label from her grandfather.
Prada has an incredible, stylish clothing line that the past years were oozing with color, flashy design, and interesting patterns. The little sister of Prada, Miuccia Prada's brand the Miu Miu is the same as the Emporio Armani to Giorgio Armani. A less luxurious, more affordable, more free-spirit version of Prada.
4. Versace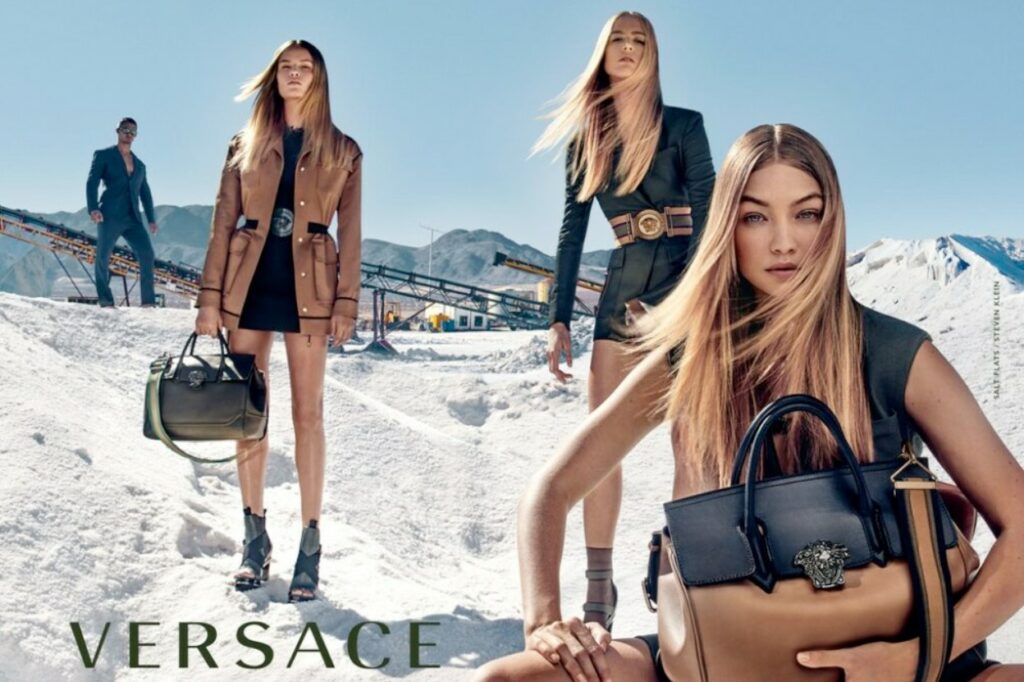 Don't be surprised if I'm going to speak with the same admiration about Versace as I did with the other Italian fashion houses above. I think Versace has an amazing, yet painful story, that created a label and a brand that we can't walk away from without having a good look at least.
Versace is one of the biggest Italian fashion brands founded in Milan by Gianni Versace in 1978. After Gianni was murdered in Miami, his sister, the incredible Donatella Versace took over the business completely, and she brought Versace to fame that it never was before.
Extreme elegance, eye-catching prints that are reflecting the Italian style that just Italian designer clothing brands can create… When it comes to the Italian fashion brand names list, Prada, as well as the previous me is number one.
Just like Armani, D&G, and Prada, Versace has a story behind the designs, a story that keeps the world enchanted. Donatella is not holding back, never. She wants women to stand out, and that's reflected in the collections. I really believe that there's no such an incredible designer with such a powerful story as hers.
5. Fendi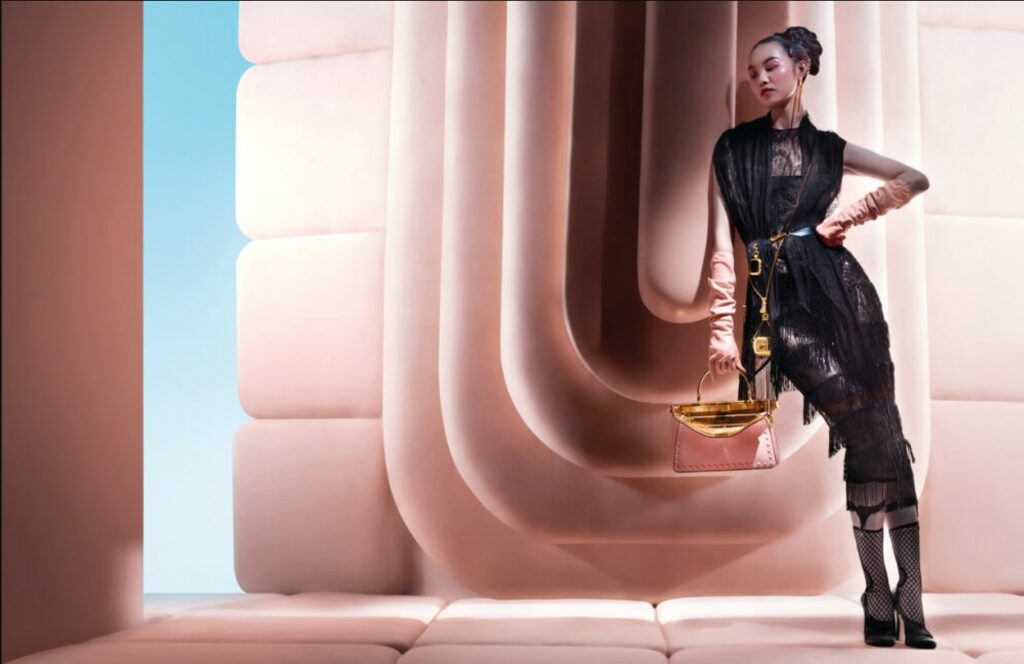 Fendi was founded in 1925 by Adele and Edoardo Fendi and the Italian fashion house experienced immediate success with its flawless designs and impeccable taste. It fast became one of the most expensive clothing brands, and in the past period, it started gaining even bigger attention around the world.
Fendi made his debut in Via del Plebescito in Rome, where Adele and Edoardo opened their small shop that was specializing in fur and leather goods. The success that lead them to be part of the best Italian fashion brands list started in 1925 when later the couple's five daughters joined too. Later, in 1965 Karl Lagerfeld, a German designer joined and started leading Fendi.
He's still an active member of one of the biggest Italian fashion brands, together with the founder's granddaughter Silvia Venturini Fendi. Lately, especially their collections of 2020 and 2021 really caught the attention and more and more people want Fendi. And when it comes to Fendi, it's not only one of the Italian designer brands, but they also have a hotel.
6. Elisabetta Franchi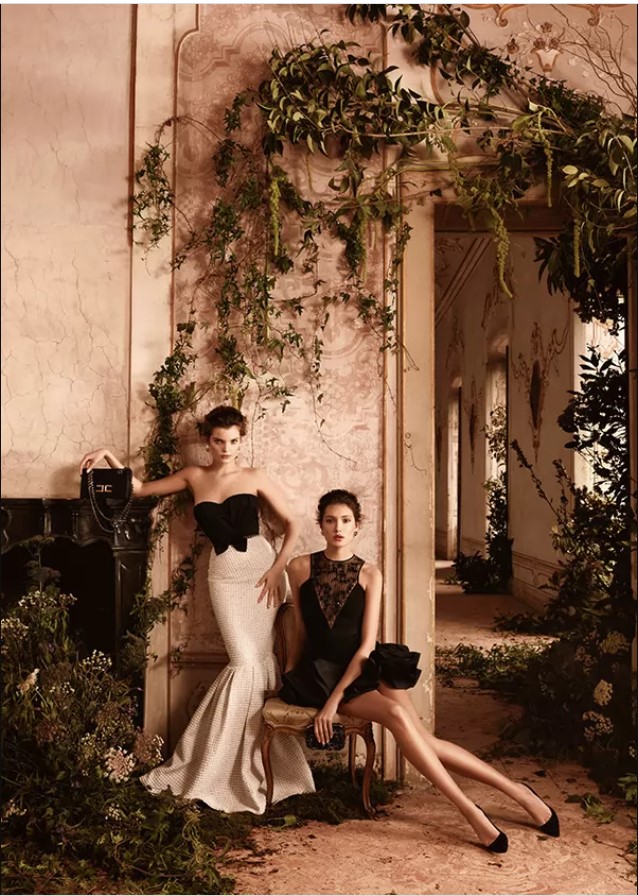 Elisabetta Franchi just got on our list of the best Italian high street fashion brands. If you're looking for feminine, tasteful, chic, and elegant dresses, for clothing and accessories that highlight your beauty and feminity, you want to check out the latest Elisabetta Franchi collection! The collections speak for themselves, and they definitely speak buy me, since Elisabetta Franchi is the first brand where we loved literally every piece!
Elisabetta opened her first studio in 1995 when the company grew into one of the best Italian designer brands, featuring stunning pieces not only of clothing, but bags, accessories, and shoes as well. The official Elisabetta Franchi headquarters was founded in 2008, and they've got over 300 employees now. Her success is up for no doubt why, Elisabetta Franchi is not only one of the best Italian luxury brands, but Elisabetta herself is really inspiring as a woman too!
A brand that is flawlessly getting through the competition, and becoming one of the best Italian fashion brands out there. And when you'll check the collection, you'll find that there are plenty of more affordable pieces as well, so if you're not into luxury, but you want all eyes in the office, or events to be on you, the Elisabetta Franchi dresses will be for your like! One of those Italian clothing brands that need more attention!
7. Valentino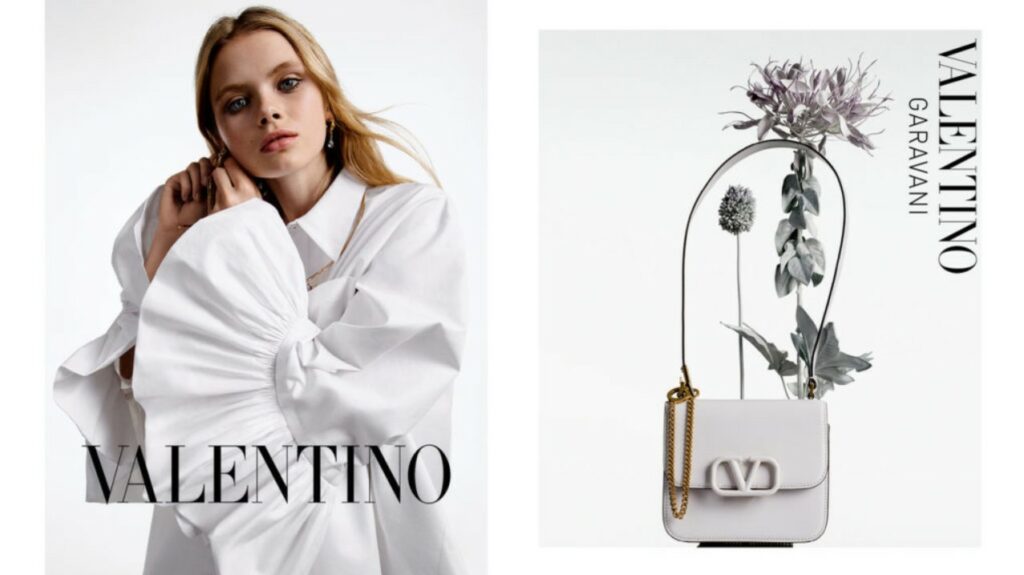 Another of those Italian clothing designers everybody heard about! When it comes to sparkling clean elegance, we say Valentino. One of the biggest Italian fashion brands, a luxury brand with a really diversified collection of products from bags, clothing, fragrances, and footwear, all the way to accessories. If you're looking for luxurious, expensive clothing brands in Italy, Valentino must be among your top picks!
Valentino was founded in 1960 by Valentino Garavani and since then, it became one of the most famous Italian designer brands. This is one of those high-end brands that set the stage for feminine looks that celebrate female forms with exquisite floor-length gowns and skirts. Lately, Valentino started to become a statement not only as one of the best luxury Italian clothing brands but with their new logo-highlighted designer handbags.
8. Gucci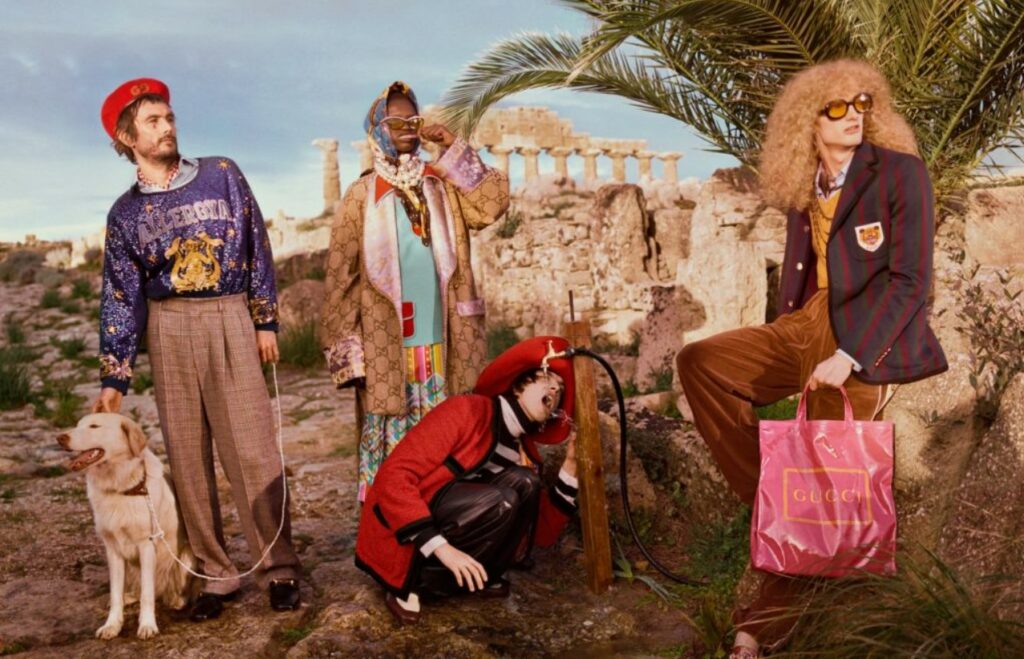 Right, so when it comes to an Italian fashion house that can't miss the top 10, that's definitely Gucci. While the history of Gucci as one of the most important Italian luxury brands is interesting, their today's designs are mindblowing too!
As I mentioned before, there are a few brands that must always be at the top of the best Italian fashion brands list, and Gucci is one of these. It's one of the oldest Italian high street fashion brands, yet remains one of the biggest sellers too. Gucci was founded in 1921 by Guccio Gucci. Recently an amazing movie came out about Gucci with Lady Gaga that's worth watching by the way!
Gucci began as a modest leather store that has grown for its appealing aesthetics. As for the style, Gucci was influenced by British and French colleagues but settled his voice and style by gaining inspiration from Tuscany. We always recognize a Gucci bag from the green and red stripe, horse-bit leather, and the GG monogram.
9. Max Mara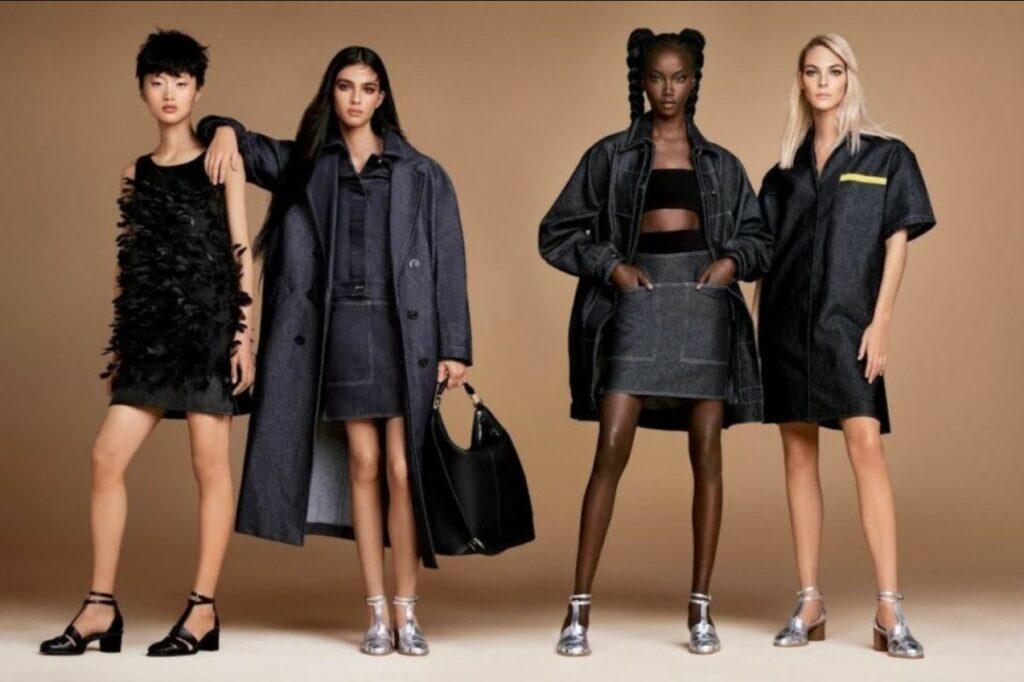 Max Mara wasn't on our Italian fashion brands list for the first year, and I honestly don't know why I skipped it! The history of Max Mara starts with the founder's grandmother who in 1850 was owning a major workshop in the center of Reggio Emilia. The passion for fabrics and tailoring was passed down to the granddaughter, Giulia Fontanesi Maramotti who started learning sewing and patternmaking in 1925 from her grandmother.
Cavaliere Achille Maramotti founded the first company of the Max Mara Group in 1951, which today is one of the most prestigious Italian fashion houses. Max Mara has sophisticated brand stores, and they are present in some of the most famous shopping houses from Paris to New York, and from Tokyo to South Africa, and of course in Milan too. They have some beautiful designs, but their bags and shoes are also fabulous!
10. Etro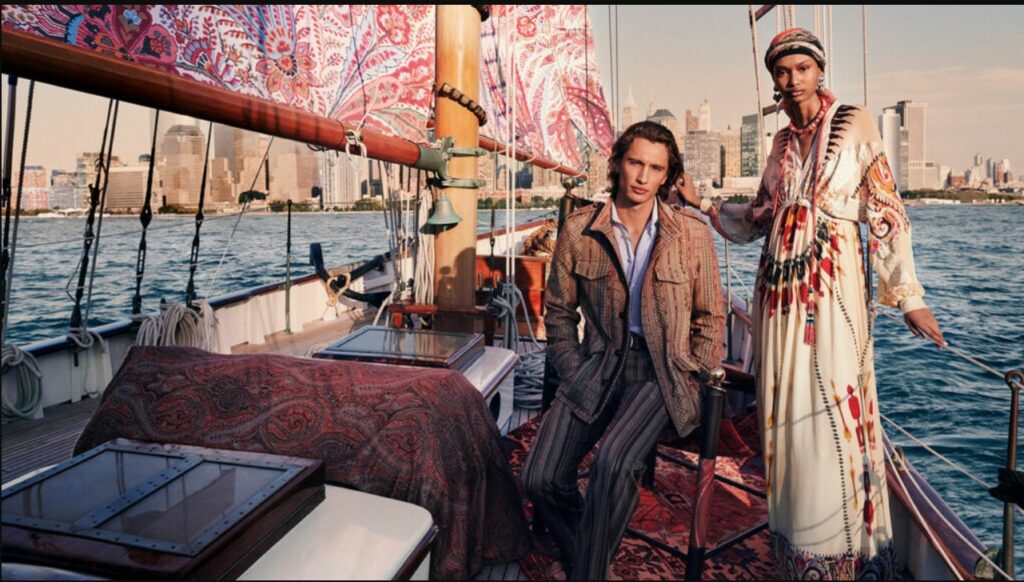 One of the most outstanding family-owned Italian clothing brands is Etro. Founded by Gimmo Etro as a textile company in Milan in 1968, Etro became famous in a really short period of time thanks to their refined prints. Then, in 1981 Gerolamo Etro introduced the Paisley pattern made in all color variations. This Paisley became later Etro's signature design too. Today ETRO is based at Via Spartaco in Milan, in a beautifully restored building.
While becoming one of the most important Italian designer brands, Etro also represents the Made in Italy label. Their logo is a proud Pegaso, a winged horse that is sometimes also printed or embroidered on clothes, bags, and belts too. The family company, Etro continues to transmit its distinctive features of curiosity, innovation, travel, nature, art, and sustainability, as well as the community. They have some stunning places that all fashion enthusiasts should keep an eye on!
11. Bottega Veneta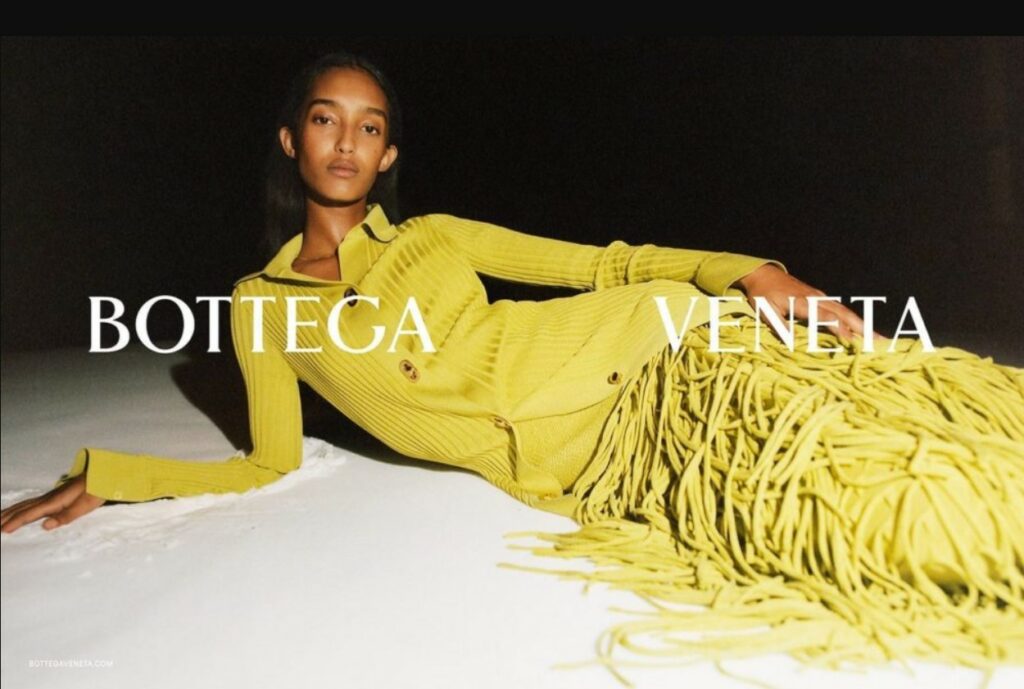 Let's talk about another one of the Italian clothing designers and the brand Bottega Veneta. When it comes to Italian clothing brands and specifically high end brands, Bottega Veneta must be the next on our list. There are just a few labels that can balance prestige and class as perfectly as Bottega Veneta does. As per this luxury brand, they don't need a big loud logo for you to know you're wearing luxury on you.
The technique can be identified easily when it comes to Bottega Veneta designs. After some experiments, the intracciato became the symbol of unmatched craftmanship with leather. Bottega Veneta was founded by Renzo Zengiaro and Michele Taddei in 1966. Besides the impeccable leather goods, they've got clothing, shoes, and accessories collections as well, and they remain one of the most important Italian designer clothing brands.
12. Roberto Cavalli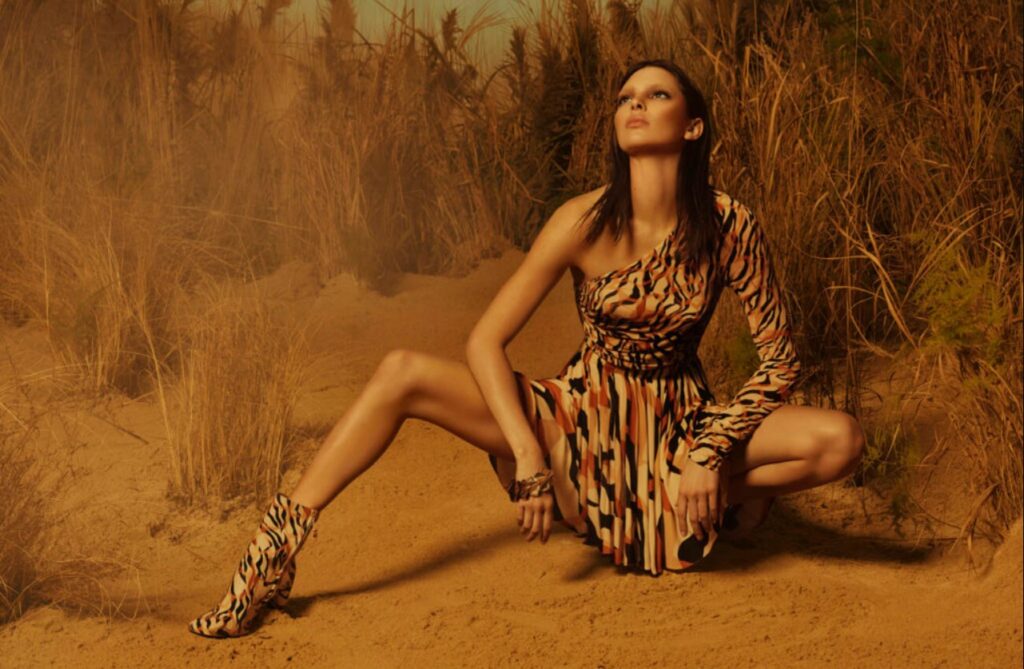 The next one on our Italian fashion brand names list must be Robert Cavalli. Among the Italian designer brands, Roberto Cavalli is the one known for wild prints and exotic elegance. Many celebrities like Jennifer Lopez too wore Roberto Cavalli on the red carpet, and the glamorous silhouettes and seductive cuts made them just stand out.
When it comes to traditional Italian clothing, there are some colors and prints that Italians love to wear. Outstanding yet elegant, simple yet eye-catching is always what Italians are looking for when it comes to fashion.
Robert Cavalli was born in an artistic family in Florence Italy in 1940. His natural artistic skills lead him to revolutionize the fashion industry in 1970 by printing on leather. The very first Robert Cavalli shop was opened in 1972 in Saint Tropez, France. Since the brand made some amazing developments while it became one of the greatest brands.
13. Miu Miu – Italian fashion brands list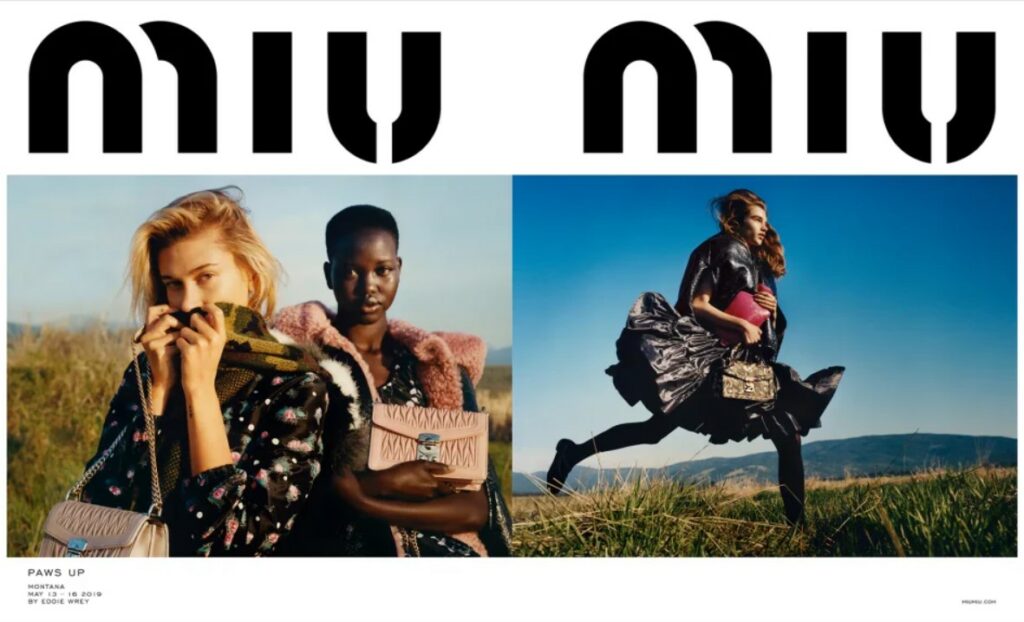 Miu Miu is one of our favorite Italian high street fashion brands. Young, fresh, yet elegant, and very stylish. When you're looking for an Italian dress, you want to check Miu Miu, the sister company of Prada led by Miuccia Prada.
Miuccia founded Miu Miu in 1993, and having the same creative director and designer leading both brands just shows us how talented and diversely incredible she is. Miu Miu is unmissable when it comes to the best Italian fashion brands list since the quality, style, and vision are just irreplaceable.
The brand is known for its amazing handbag collections, ready-to-wear clothing, and cute accessories. Miu Miu is more about colors, chains, sequins, fur, gold, and interesting shapes, disregarding minimal branding and softly spoken lines.
14. Moschino
Moschino has a fantastic clothing line, but why we had to add it to our Italian fashion brand names list is because we just adore their bags! When it comes to designer clothing brands and beautiful Italian dresses, we say Moschino, but we say ALWAYS Moschino when it comes to small handbags especially.
Moschino is the brand of those girls who like to shock people around them, and who want to stand out. The brand was founded by Franco Moschino in 1983. Moschino is famous for everyday iconography, corporate logos, and even comic book characters used for their designs. Later, in 2013 Jeremy Scott, a British designer joined the Moschino team as creative director, and he brought a new set of flair that has placed Moschino in the spotlight.
15. Missoni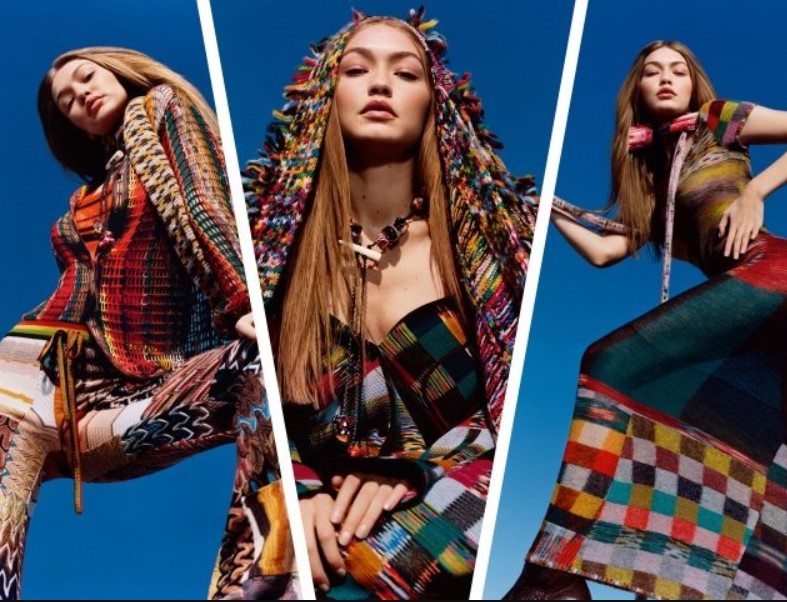 Let's speak about an incredible Italian fashion house! The absolute master of Italian knitwear, one of the best, a bit expensive clothing brands in Italy you should know about! Missoni is one of those iconic Italian brands that have really unique, particular aesthetics. The brand was founded in 1953 as a family business and it remained as such ever since.
When it comes to traditional Italian clothing, knitwear is part of it since here in Italy we don't like cold weather, but unfortunately, we still do get it. Missoni is famous for its zigzag prints, vibrant, colorful scarves, and other knitwear that we all want to have in our wardrobes. Despite the colors and style, the brand remains still extremely tasteful and loved by many.
16. Alberta Ferretti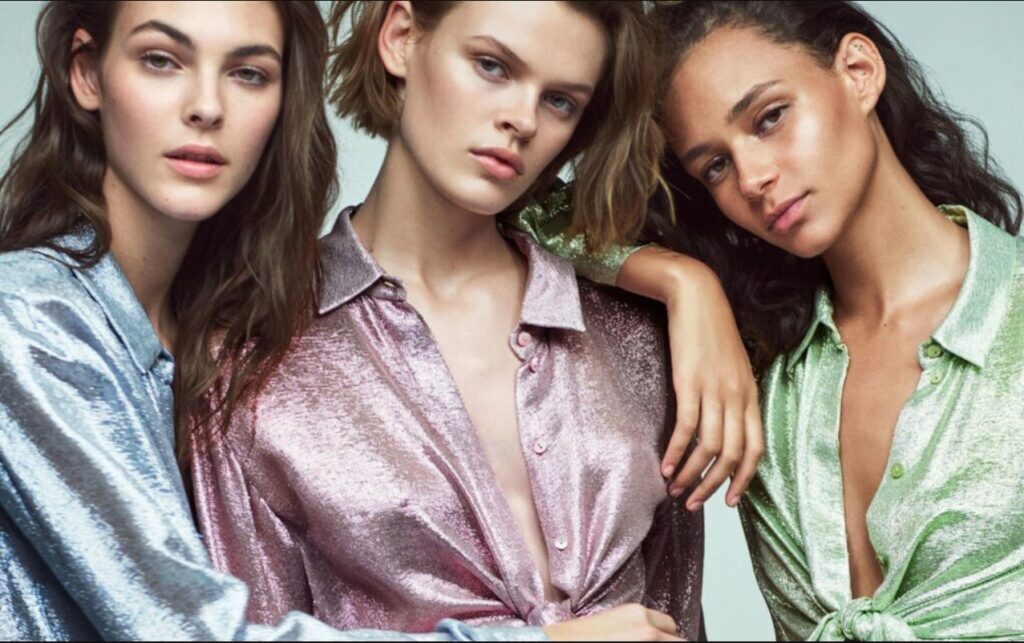 Alberta Ferretti is another gem of the Italian designer brands. She founded the prestigious Italian fashion brand in 1981 with her brother Massimo. Now, Alberta Ferretti made a brand with highly converted and successful womenswear, and she has a dedicated international following for her ultra-feminine and ethereal cocktail dresses and gowns. Honestly, worth checking them out!
The beauty of this brand is, that over the decades Alberta Ferretti has become influential in different clothing fields from bridal to childrenswear, and sportswear too. Thanks to her beautiful work, and the fact that is played a significant role in promoting Italian culture and business, she has been awarded many exceptional awards over the years, like the Lifetime Achievement Award in Rome.
17. Emporio Armani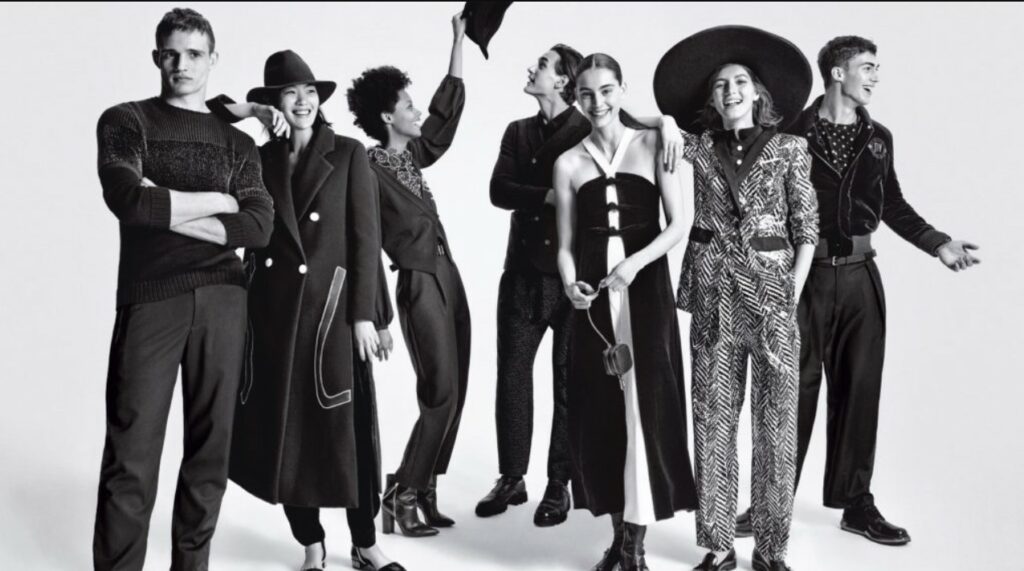 When it comes to more affordable Italian high street fashion brands, we must speak about Giorgio Armani's other brand, Emporio Armani. Yes, when it comes to the biggest Italian fashion brands we all know about Armani. Hence, we started our list with this specific designer brand. Emporio Armani is the affordable, youthful version of big brother.
Emporio Armani was founded in 1975 and the brand is focusing on trends and modern traits. This brand, Emporio Armani together with Giorgio Armani are those two ready-to-wear brands that are actually designed mainly by Giorgio Armani himself. EA is been in the spotlight of young adults and usually at the Milan Fashion Week as well. On side of the more affordable, quality clothes, Emporio Armani makes some amazing watches, bags, and shoes too!
18. Laura Biagiotti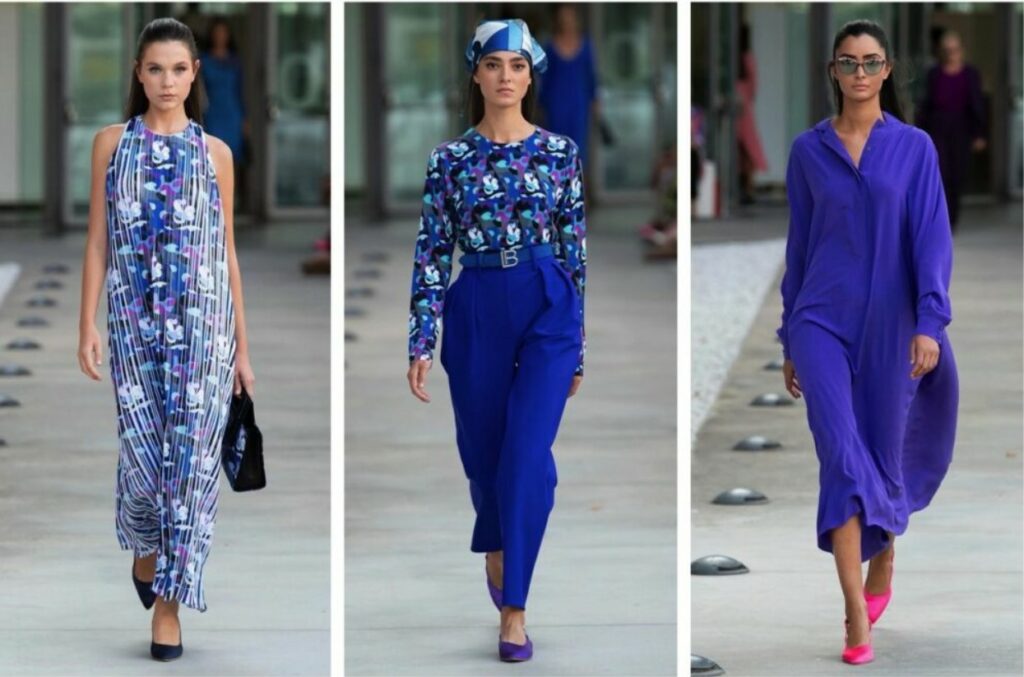 Laura Biagiotti is another highlight of the best Italian fashion brands. The founder, Laura was born in Rome in 1943, and she's one of the best Italian fashion designers. She got her passion for fashion passed down from her mother, who was also a founder of a fashion atelier. Laura Biagiotti is famous around the world, and New York Times named her the Queen of Cashmere.
Since 1999 all the Laura Biagiotti fashion shows take place in the Piccolo Teatro Studio in Milan, while she's also very active in funding restoration projects of art masterpieces, such as the Fountains of Piazza Farnese in Rome. Laura and Lavinia Biagiotti were the first to establish a bond between fashion and sports as well, and beyond all that, she also has her own perfume lines.
19. Sergio Rossi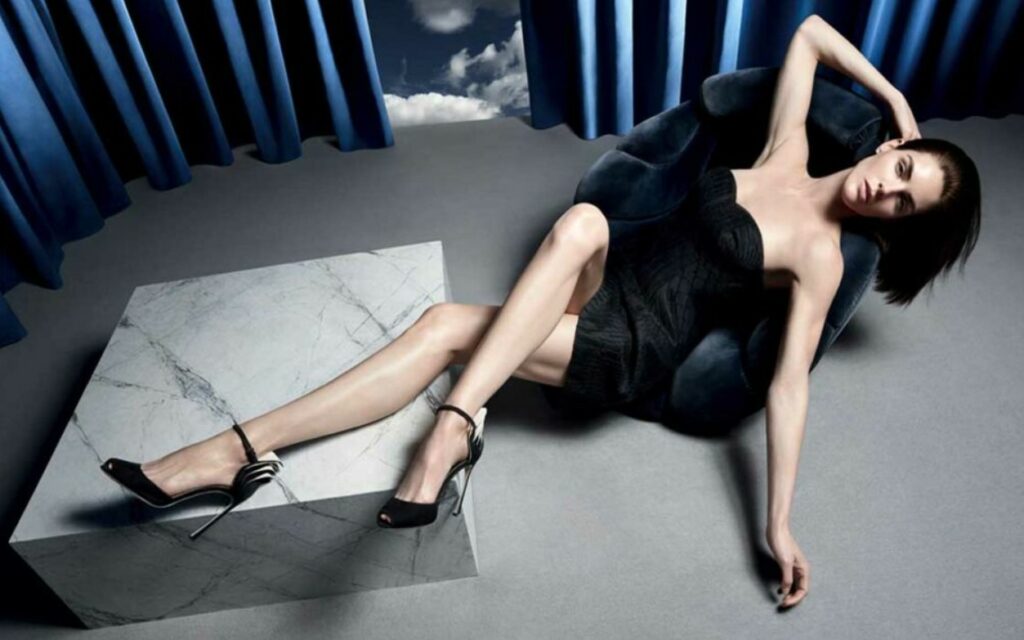 When we are speaking about Italian clothing designers, Sergio Rossi is an outstanding one in Italian luxury women's footwear, but also handbags, and accessories. Sergio Rossi became known for their craftsmanship, refined details, and feminine designs. With almost 70 years of history, the brand became a symbol of the Made in Italy label. Sergio Rossi was founded in 1951, and it was acquired by Gucci Group in 1999.
In 2021 Fosun Fashion Group announced that it has signed the agreement to acquire 100% of Sergio Rossi S.p.A. Sergio Rossi collections are outstanding and unique, they are up to date with today's trends and their collections are preferred primarily by young women. The brand is known worldwide, and since the new owners, we expect bigger growth as well.
20. Chiara Ferragni Brand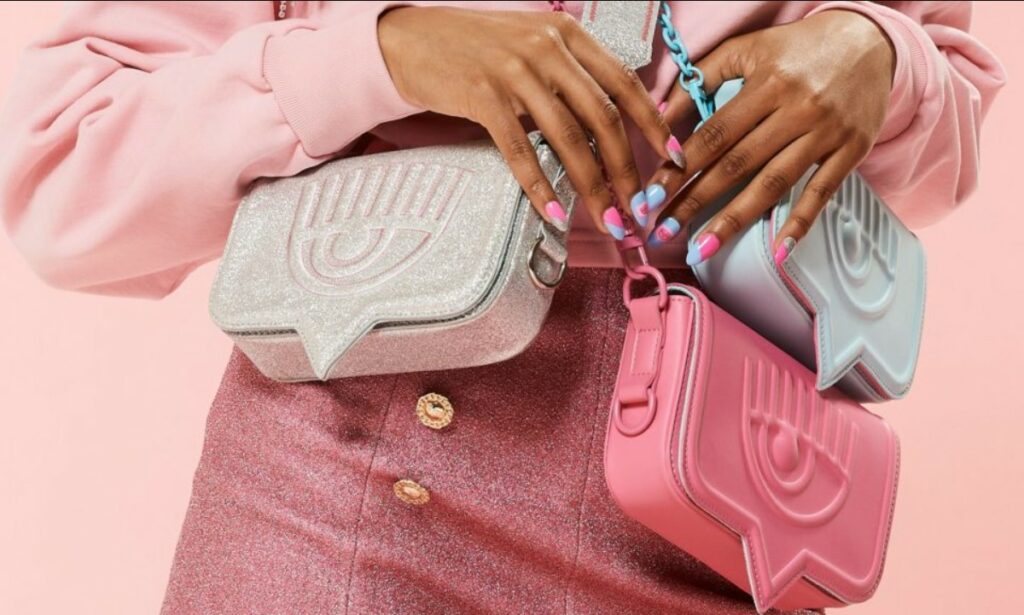 The Chiara Ferragni brand has shown up on the fashion radar just a few years ago. We are absolutely sure though that it will soon become one of the biggest Italian fashion brands knowing the founder and her incredible power and dedication. Chiara Ferragni, the model, businesswoman, and influencer had her first Chiara Ferragni brand collection in 2013.
When it comes to Italian clothing, as you must have realized already from the above-listed brands, the collections of Chiara Ferragni brand are far away from what here's called "traditional". Italian women wear predominantly black, and they rarely wear colorful clothes, light colors, and especially avoid colors that are really popping.
At the same time, the new generation seems to just love the brave and outstanding, shiny colors within the brand's collection. We can say that Chiara has definitely added a revolutioner, bright, girly spice to the restrained, simple yet elegant, and glamorous Italian style.
21. The Attico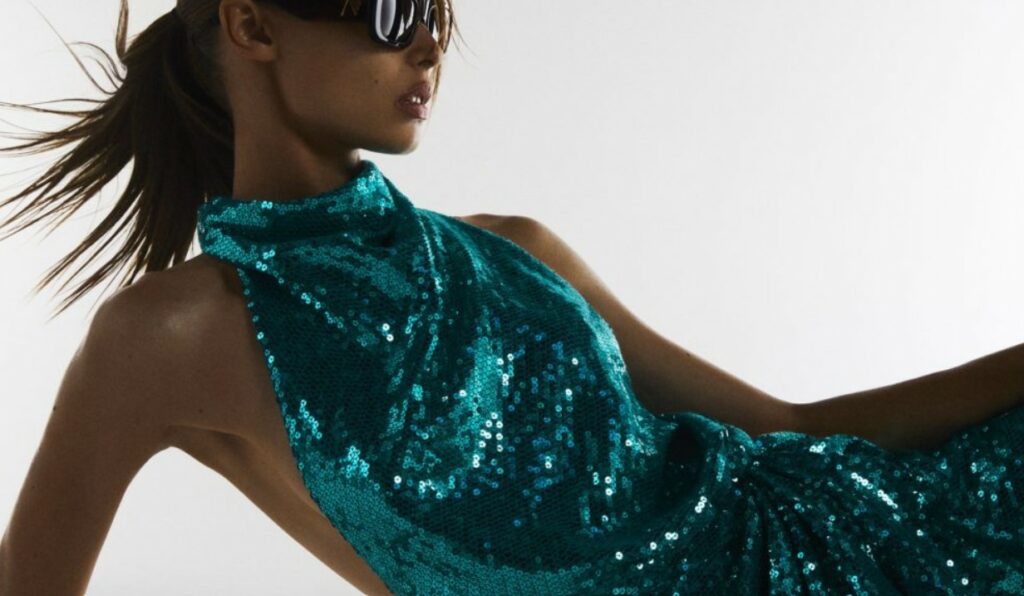 So, continuing our list of Italian clothing high end brands, we must have a look at The Attico as well. Attico was founded by Giorgia Tordini and Gilda Ambrosio in 2016. The brand was born out of a shared love for glamour, sparkle, and style of the two it-girls. They were both studying fashion when they decided to launch their own brand.
Lately, the Attico has become one of the most outstanding Italian clothing brands, since they started to produce a more expansive line of products. Attico as a label became fast one of the favorite brands both for seasoned fashion editors and cool party gals shopping on Net-a-Porter and their international concept stores. The two designers use richly patterned silks and a lot of glitters that quickly became part of urban wardrobes. At Attico, you can find sensual silky loungewear, the 80s-inspired sparkling blazers, and ultra-feminine mini dresses.
22. Trussardi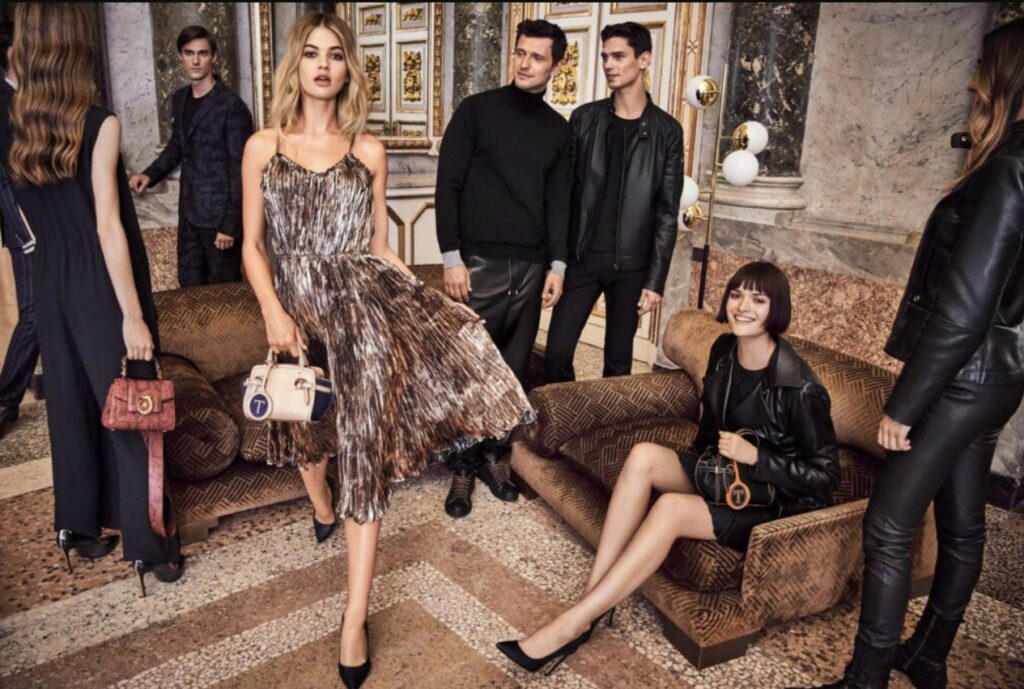 Trussardi is one of those Italian luxury brands which are actually more affordable than many of the above brands. The fashion brand was founded in 1911 by Dante Trussardi 1911 in Bergamo, where he began as a leather glove manufacturer. In the 1970s Dante's grandson, Nicola Trussardi took over the brand and he implemented a lifestyle vision that made the brand famous after.
The symbol chosen by Nicole to symbolize Trussardi is the Italian greyhound, and he expanded his collection into other leather goods and accessories, such as sunglasses. This was then followed by stunning collections of ready-to-wear clothing. Trussardi headquarters are now in Palazzo Trussardi alla Scala in Milan, while since 2019 the majority of the company belongs to Quattro R. Since this year, Trussardi started gaining even more fame abroad too.
23. Enrico Coveri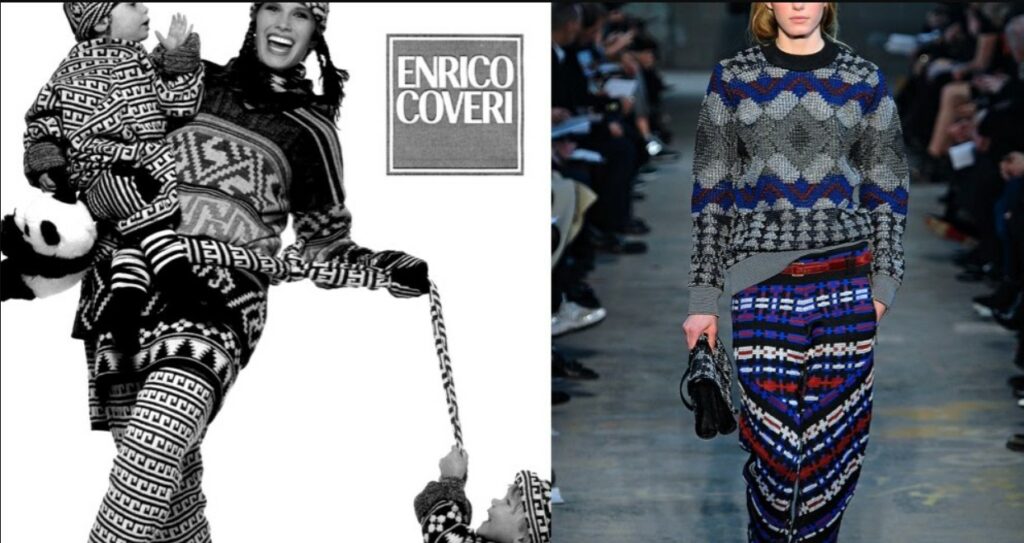 Another Italian fashion house we must talk about is Enrico Coveri. The fashion brand is known for deep reds, yellow without shame, bold oranges, green, fuchsia, and lilac competing to surprise. Enrico Coveri was born in Prato and in 1973 he started working as a designer for Touche. In 1977 when he was only 25, he presented his first collection in Paris.
His first collection was an extraordinary success that opened the world for Enrico in the fashion world. From that moment until today, Enrico Coveri wears the Made in Italy label proudly, and they continuously prove how creativity and colors can concur with the fashion world. The Enrico Coveri collections up until today are happy, colorful, and powerful. Their newest lines with floral prints, strong colors, and elegance are just incredible!
24. Marta Ferri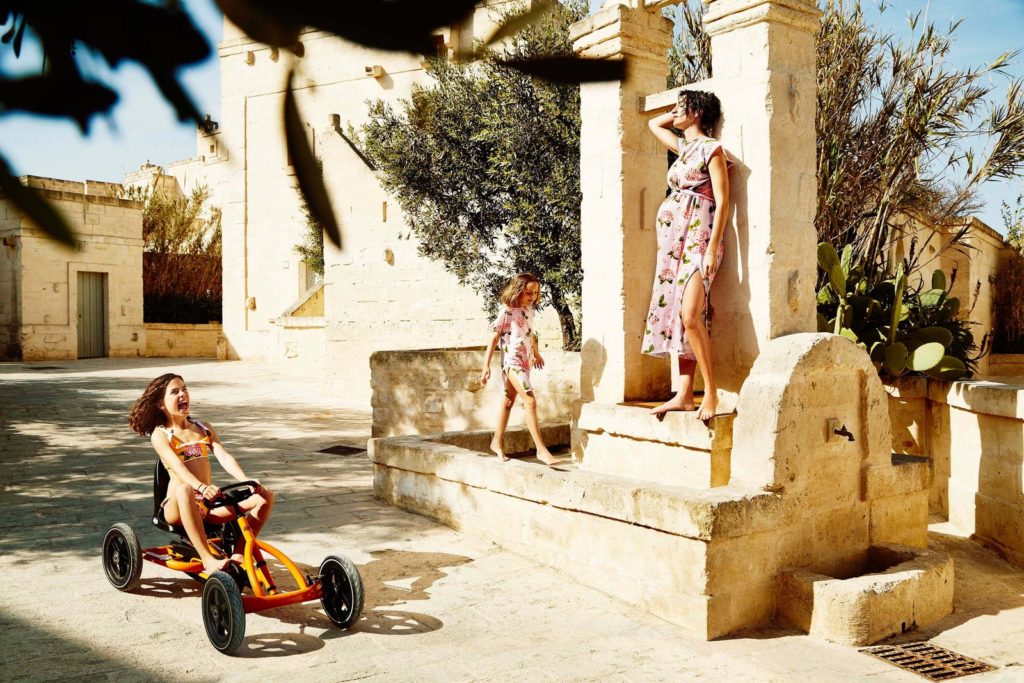 Now that we're approaching the end of the list, here's another fashion brand company from Italy you want to know about, Marta Ferri. When it comes to made-to-measure Italian dress, Marta Ferri is known as one of Milan's most sought-after wedding dress ateliers among the city's upper crust. Marta Ferri is a member of the house of Borromeo, an old Italian noble family she married into. Before she settled down in Milan, she lived in New York City and also in Argentina where she was modeling for jewelry campaigns and she worked for Prada.
Inspired by vintage fabrics and tapestries, the designs of Marta Ferri are classic and feminine. Maybe she's not pushing boundaries to stand out, but you can easily recognize a Marta Ferri dress or skirt for its elegant silhouettes and eye-catching patterns and prints. You can have your own Marta Ferri clothing just if you make an appointment at her studio that's located in the city center of Milan.
25. Rocco Barocco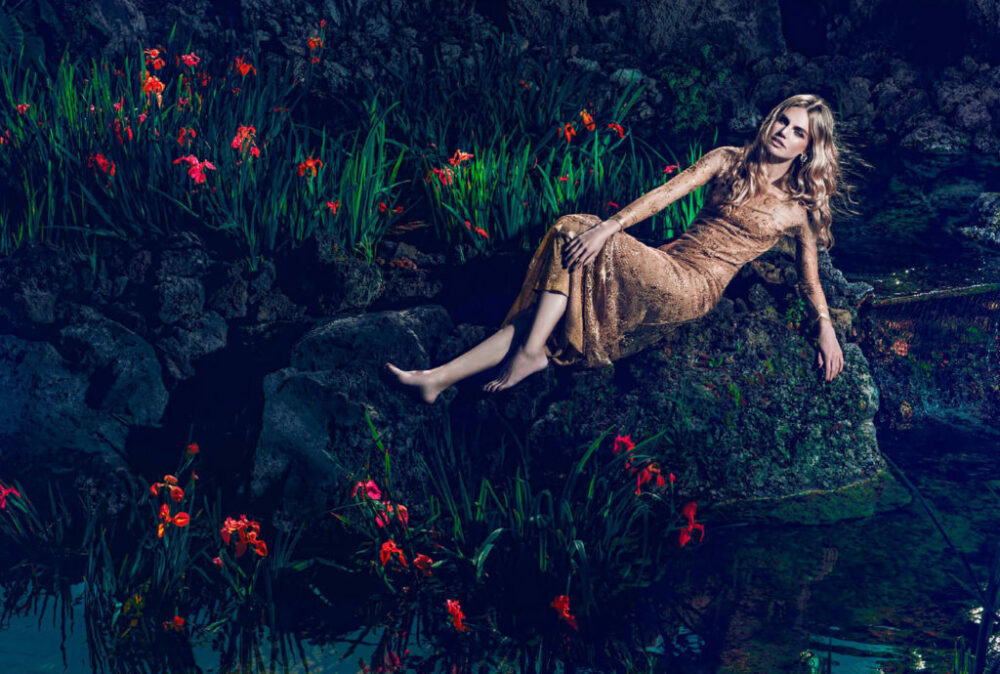 Rocco Barocco is another outstanding Italian fashion house that was founded in Naples in 1944 by Antonio Muscariello. He spent his childhood and adolescence in Ischia with his eight brothers. Antonio legally changed his name to Rocco Barocco later on. In 1962, while he was attracted to fashion, he moved to Rome to work in the studio of Patrick de Barentzen and Giles.
In 1974 Rocco Barocco opened his own atelier in Rome in Piazza di Spagna then in 1979 he presented his first ready-to-wear clothing collection for women. Rocco Barocco is known for his daring, and hot pieces for women, and he also received many awards for his creations. Today Rocco Barocco is one of the most successful Italian designer brands. He presents annually ready-to-wear men's and women's lines in Milan during fashion week.
26. NOHOW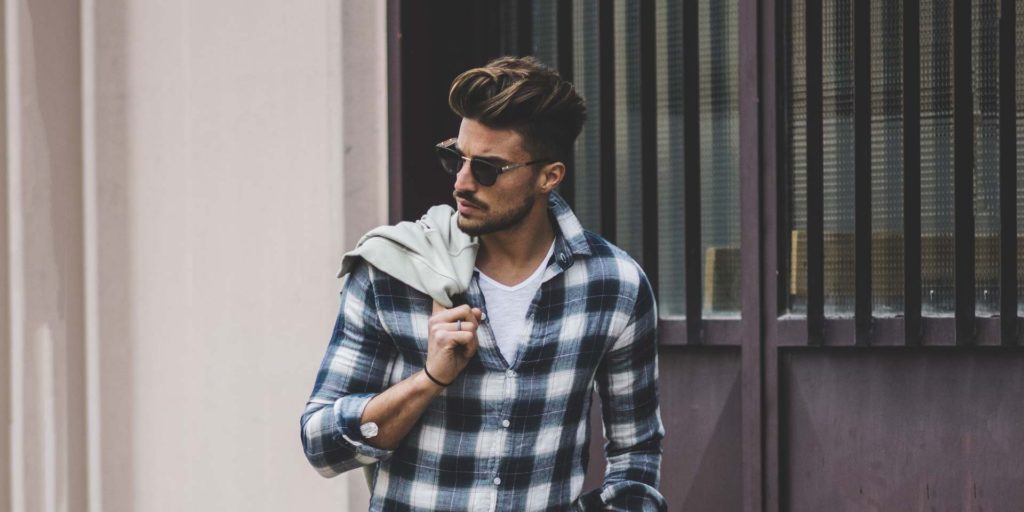 NOHOW got on our best Italian fashion brands list for more reasons. First of all, the Italian clothing company is owned by one of the most famous Italian models and influencers, Mariano di Vaio together with his wife, Eleonora Brunacci. The couple seems to be unstoppable when it comes to fashion, but also family. A young couple who are now expecting their 4th child, while they take over the fashion spotlight and social media.
NOHOW is not a high-end luxury brand, and it's much more affordable than any of the above-mentioned designer brands. They've got ready-to-wear streetwear clothing lines where I'd like to highlight the Italian men's wear that Mariano is modeling always, and every single piece is amazing! When we speak about traditional Italian clothing brands, we must keep an eye on the new stars too, and NOHOW is definitely a star owned by the most adorable family!
27. Brioni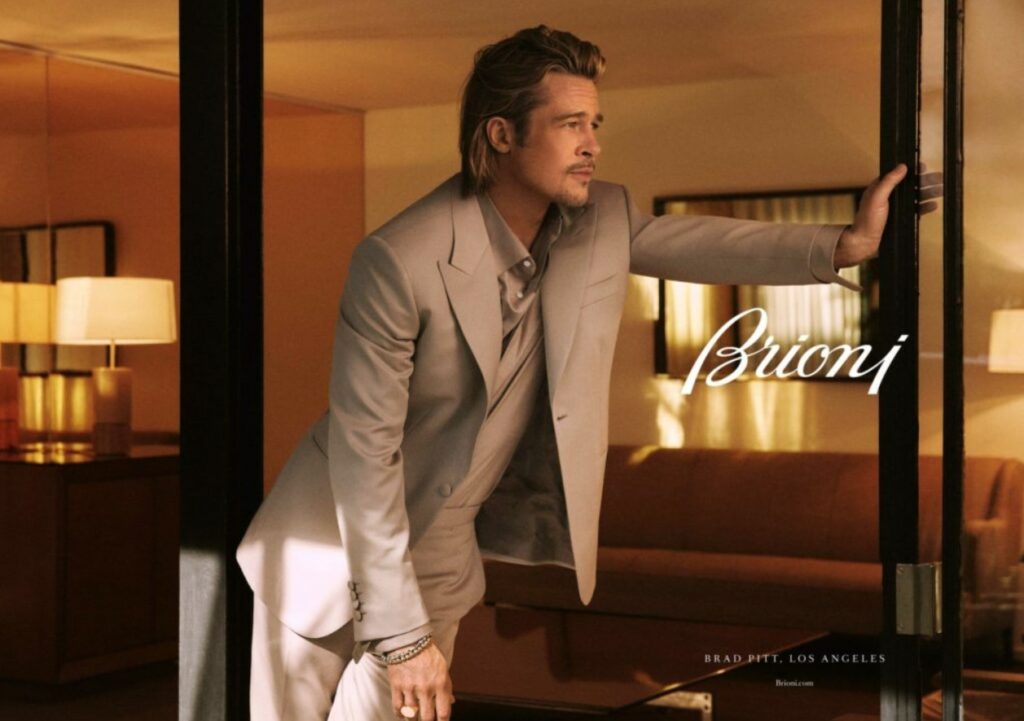 And now we're back to another fashion brand company you must keep an eye on Brioni as well. The brand was founded in 1945 by Nazrone Fonticoli and Gaetano Salvini. Brioni started as a tailoring company but quickly grew to world fame and they started dressing politicians, CEOs, and movie stars as well as usual, the upper crust around the world.
The brand is all about fine wool and cotton, and flashes of patterns but in general, the textures and tailoring do the talking for their collections. They've gained the biggest spotlight starting in 1976 when classic tailoring became more relaxed. Brioni, by stepping into the luxury lifestyle started to stand out also with polo shirts, loafers, and deconstructed blazers, besides the suites and elegant apparel they've been already the number one'.
28. Moncler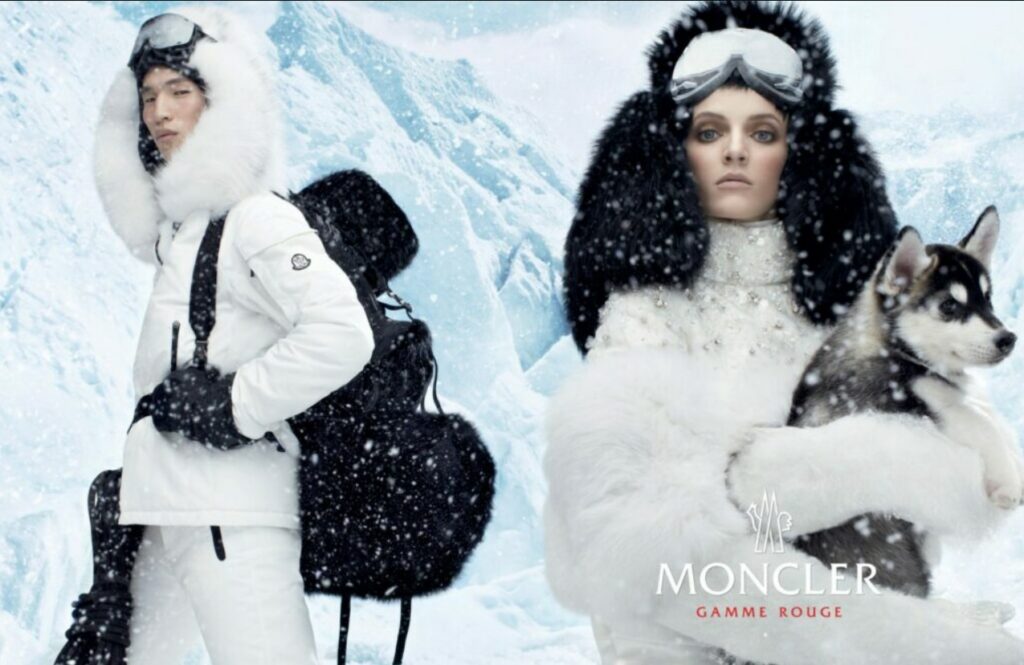 Moncler is one of those Italian fashion brands which doesn't have Italian history, but since it's Italian-owned today, we must add it to our list. The brand was born in 1952 in Monestier-de-Clermon, a small village in the mountains near Grenoble. Moncler was always focusing on sports clothing for the mountain. This has a lot to do of course with the location of the brand too.
René Ramillon and Andrè Vincent were the founders of Moncler who were producing renowned down jackets with high resistance and protection over harsh climates. This at the time was especially popular for workers who used these garments over their overalls. The quality they were producing wasn't up for question, and in 2003 Remo Ruffini acquired the Moncler Group. The quality is still incredible, while it represents creativity and innovation in the category that defines Moncler.
29. Krizia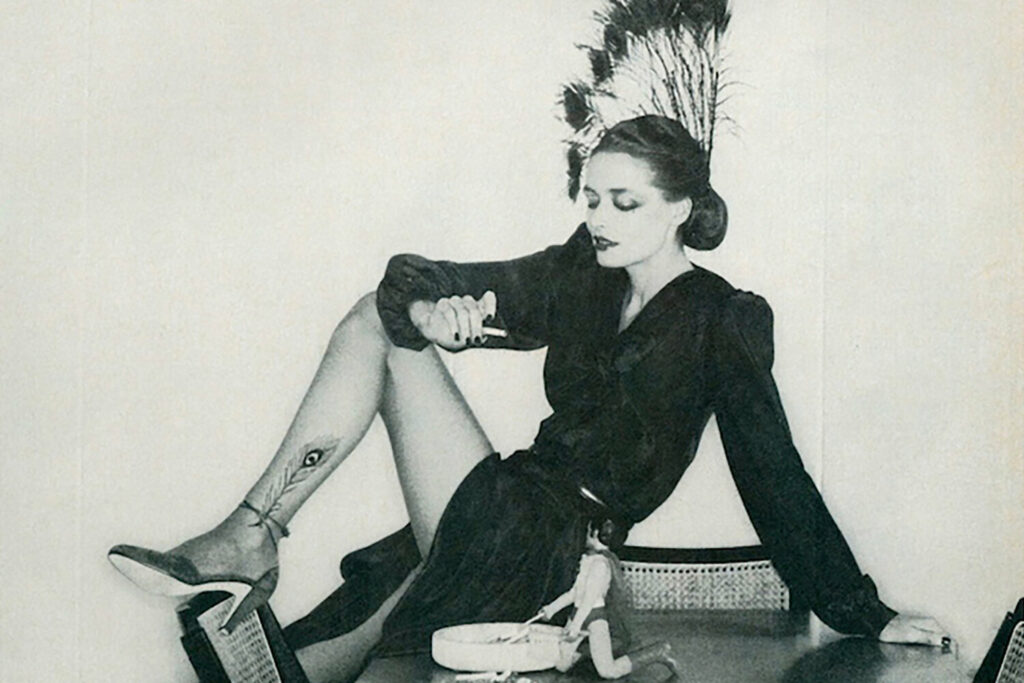 And once again an interesting one within the Italian clothing brands! Krizia was founded by the Italian fashion designer, Mariuccia Mandelli in 1954. At the time, she was bringing suitcases of samples to shops in Milan out of her Fiat 500. One the Guardian called her the godmother of Italian fashion as well. She was one of the first female fashion designers to create a popular line of menswear too!
Krizia was growing fast between the 60s and 70s. In 1971 she revealed a version of shorts cut "very short" which is now seen as an early version of today's hot pants. Mariuccia grew her fashion brand to $500 million during the 90s. In 2004 the brand was bought by a Chinese-controlled international business. Today Krizia is a really eye-catching style, combining Italian elegance, geometry, eclecticism, and encapsulation of volume. All of Krizia is now created by Zhu Chongyun.
30. Barena Venezia – best Italian fashion brands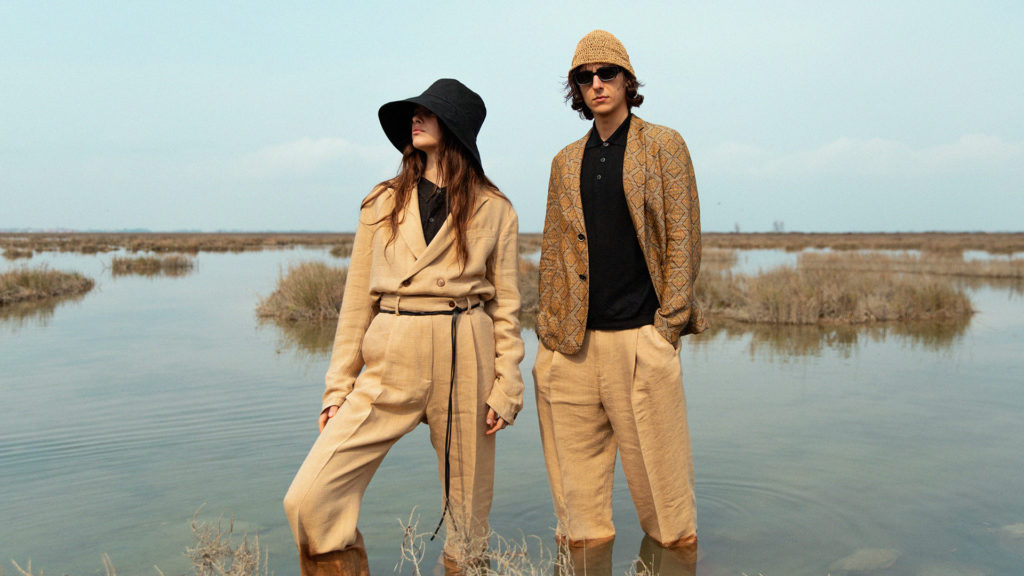 Let's speak to some more Italian clothing designers, and Brane Venezia, the brand. One of the traditional Italian clothing brands we didn't speak about just yet is Barena Venezia. The brand got its name from the salt marshes found around the Venetian Lagoon. Barena's history starts in 1961 with Sandro Zara. The actual Barena Venezia company was founded in 1993 by him and Massimo Pigozzo, who became the creative director.
Ever since Barena set about melding the worlds of tailoring and sportswear in an effortless yet casual style. The brand mastered the art of spezzatura before it became a thing around the world's fashion industry. Barena grew more after 2010 when Francesca Zara became the creative director of the women's line.
At Barena Venezia they say the inspiration comes from the times when Italian workers would work a full day wearing a three-piece suit. You could find anything from soft tailoring to track pants, but even softly tailored track pants between many other things. Barena designs for life rather than for clothing's sake, and their designs are perfect for daily streetwear use.
31. Marco Rambaldi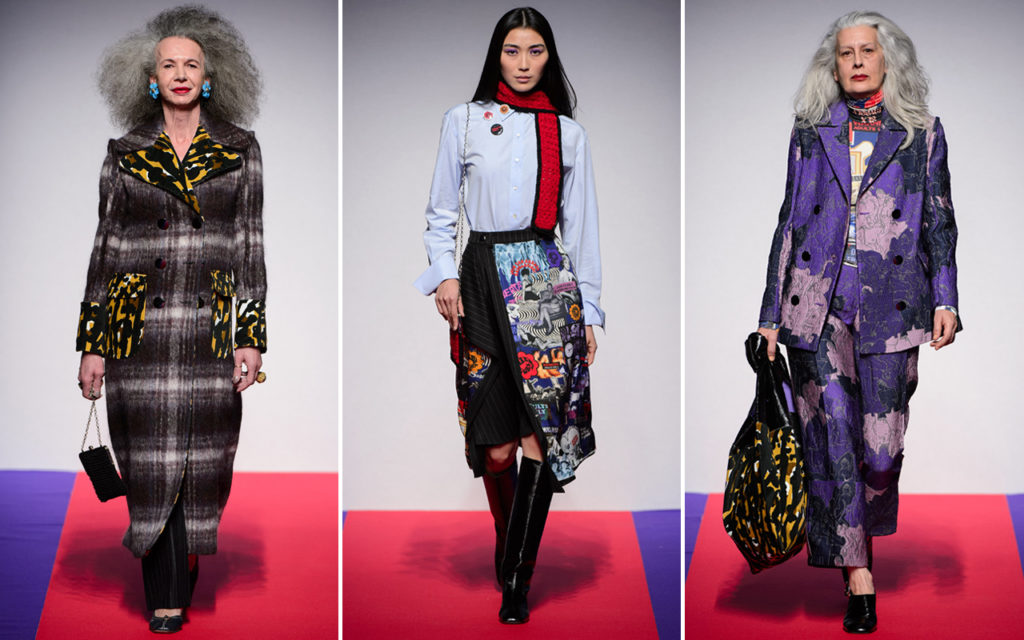 Well, when it comes to Italian high street fashion brands it looks like we can't get to the end of the list. Marco Rambaldi was born in Bologna in 1990, so as that, he's another young designer we must keep an eye out for. He's one of Milan's few, fresh, young design talents for sure.
After he presented his first women's clothing line in 2014 during Milan Fashion Week, he won the award of the Next Generation which was followed by many other prestigious accolades, including the Vogue Talents award. His style defines a blend of the 70s Italian bourgeoisie and an everyday radically young, emotional, transversal new aesthetic.
This style often shows by a re-appropriation of crochet or patchwork in a modern, catching way. Marco Rambaldi has collections that range from intricate evening wear to everyday garments with pop vibes.
32. Marni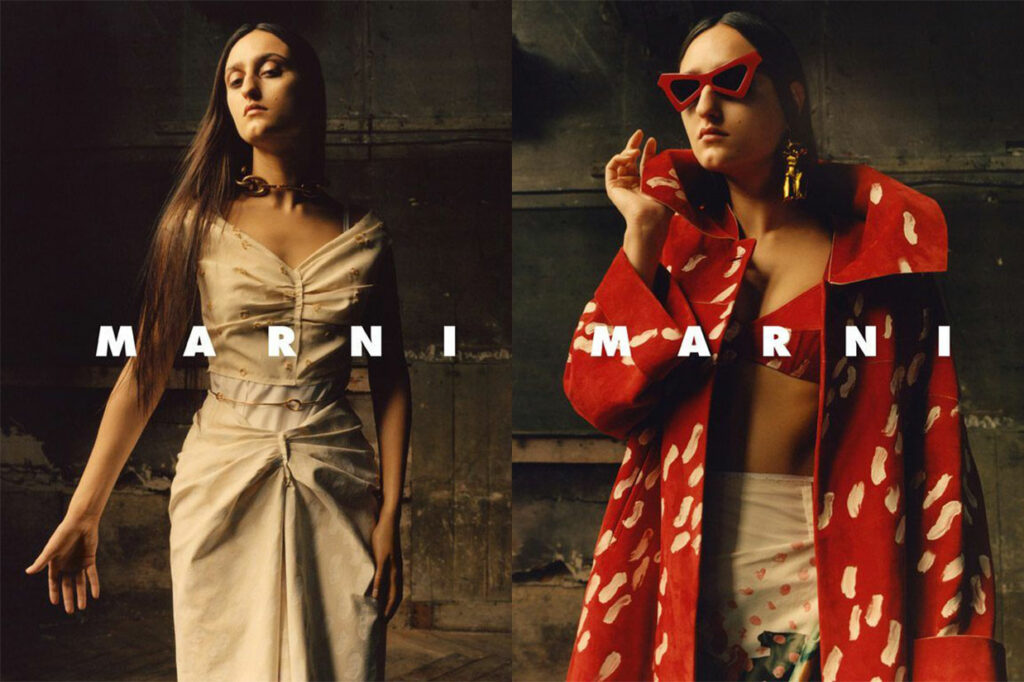 Marni is one of the most outstanding luxury Italian fashion brands founded in Milan in 1994. On their website, Marni says they celebrate individuality through an unpredictable visual language of graphic rigor, which is absolutely true! Their creativity lies behind a state of mind, a playful spirit, and a history of friendly, humanist values combined with a unique approach to colors and materials.
This Milanese fashion brand is really outstanding with its mixing of shapes and prints. At Marni, you can find ready-to-wear women's, men's, and kids' clothing lines, shoes, eyewear, and also accessories. Marni's aesthetic creations are the reflection of Francesco Risso's vision, who's the creative director of the brand. This is a fashion house you should definitely watch out for!
33. Loro Piana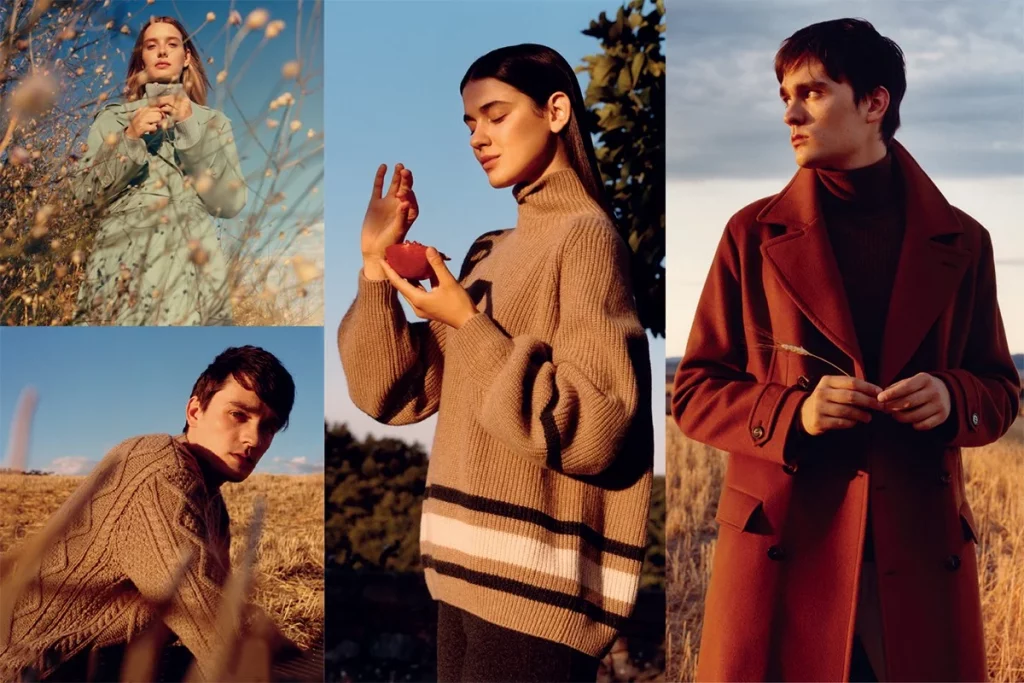 When it comes to Italian clothing brands, Loro Piana is another master of aesthetics and textiles. Just like Scotland's Harrison Tweed, or the Sea Island cotton, Loro Piana is an absolutely ruler and authority when it comes to the finest wools such as merino wool and cashmere.
Loro Piana has an extensive collection of classic, timeless, unfettered clothing. Also, you must know that the brand is supplying its fabrics to many other fashion brands like Supreme. All in all, Loro Piana is a seal of quality itself. If you're looking for the best wool brands to buy cashmere or other wool garments, you must definitely have a look at Loro Piana!
34. Diesel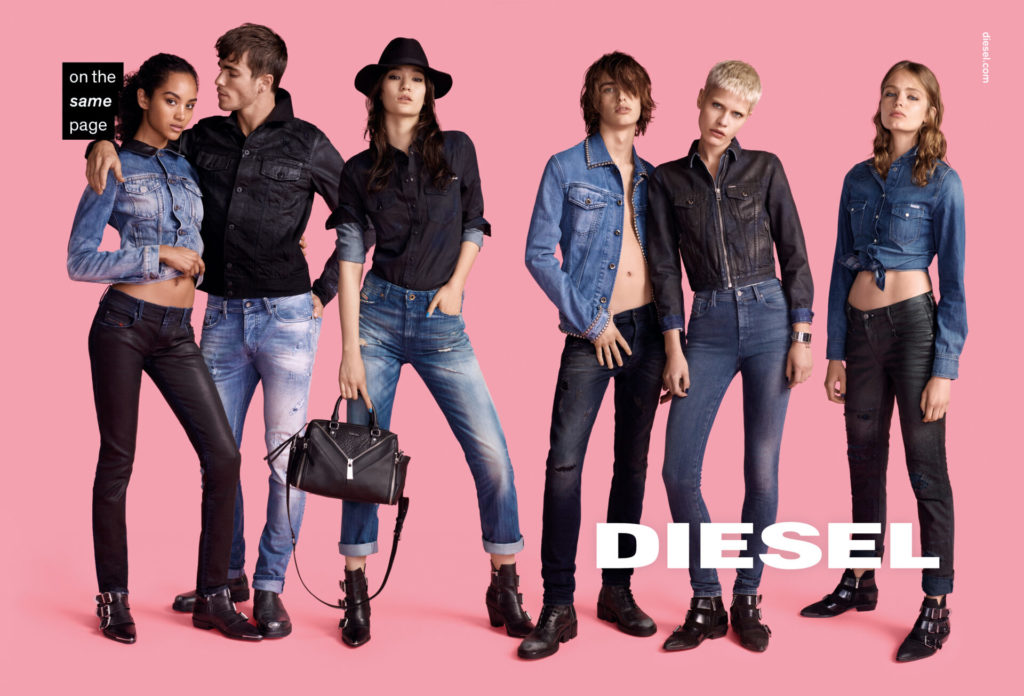 When it comes to Italian clothing, we can't finish the list without highlighting Diesel too! Your wardrobe isn't complete without a good pair of Diesel jeans. This is one of the most famous denim brands in Italy and also around the world. The headquarter of Diesel is in Breganze Italy.
Diesel offers different pieces within their collection of well-tailored denim clothes that come in different washes. Besides denim clothing, Diesel has also expanded to leather jackets that we absolutely love! Moreover, you can find women's dresses and accessories too now. Quality fabrics and perfect fit, that's all Diesel.
35. Stone Island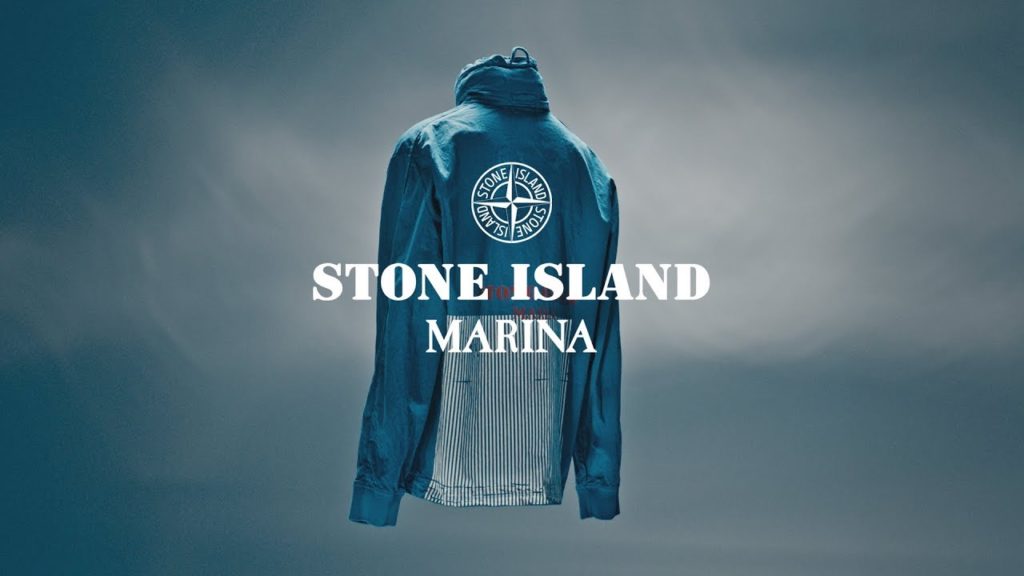 Stone Island is the next highlight on our Italian fashion brand names list. The brand was founded in 1982, but in roots can be traced back more than a century to the Rivetti family who were involved in clothing manufacture since the middle of the 19th century. Stone Islan is a fashion brand company that for a long time was underrated, mostly because it was different from other designer brands.
In the past years, Stone Island was expanding in the US to claim its hard-earned streetwear spotlight and make a statement. The brand is using unique textile blends and pioneering experimentations in production. Stone Island is producing some fascinating clothing that includes jackets that change color according to the temperature, self-healing fabrics, as well as cotton fabric bonded to stainless steel.
35 Best Italian fashion brands list – Conclusion
So, have you found which will be your favorite Italian fashion house? Originally we had 25 brands instead of 35, but we decided to add another 10 brands. With time, we will possibly extend our Italian clothing brands list with 5 more, but we want to make some more research before that happens. There are plenty of other amazing Italian brands specializing in different clothing categories, such as shoe brands, lingerie, swimsuits, but also handbags, and much more.
You can also check out some of the best makeup brands in Italy too! Within this list of Italian high street fashion brands, we wanted to make sure we cover each of the fashion brand companies. Those that are the most famous, have the best quality clothing lines, and the best style. We have also discussed where you can buy the best Italian dress you've dreamed of.
Italian version: Migliori Marche Abbigliamento Italiani
Hungarian article: Olasz ruha márkák
Pin it: 35 best Italian fashion brands list – Italian clothing brands