10 Best Italian Bicycle Brands
Italy is famous for many things but is less known as the home of some truly remarkable Italian bike brands. Along with high-end fashion and gastronomy, Italian bikes deserve their place among the best Italian brands the world should know about. When you visit Italy, you will quickly notice how popular bikes are, both in large cities and small towns. In Italy, it is not uncommon to see people riding bikes in elegant clothes or even wearing high heels. To put it simply, it's part of the lifestyle. At this point, we are sure you are curious to find out more about the best Italian bicycle brands.
Undoubtedly, the market of bicycle brands is a real institution in Italy, with rich history and continuous development and innovation. To help you find a brand that matches your expectations when it comes to bicycle shopping, we created a list of the 10 best Italian bicycle brands. These brands are the most popular bike brands in Italy. They are all trustworthy, offering high-quality, beautiful bicycles that are made to stand the test of time.
10 Best Italian bicycle brands – Italian bike brands
Below we are going to take a close look at our selection of the best Italian bicycle brands. Regardless of which type of Italian bicycles you are looking for, whether Italian road bikes or even vintage Italian bikes, you will surely find something of your liking. But now, without further ado, let's see what makes the Italian bike brands so special and which brands are 100% worth your money!
1. Alan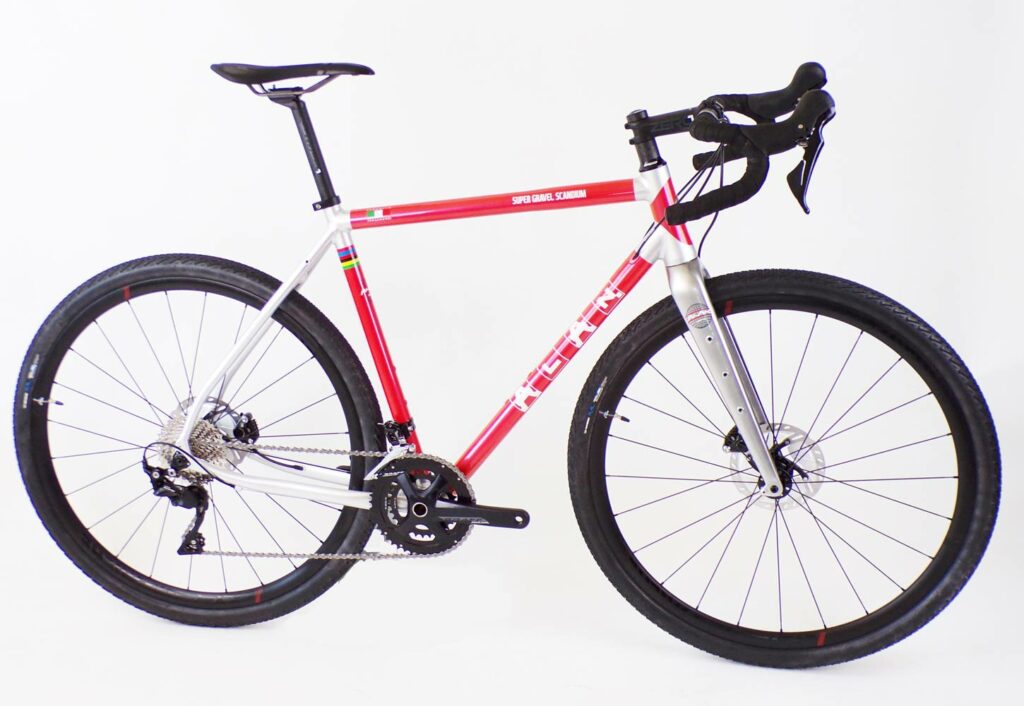 We are starting our collection of the best Italian bicycles brands with one of the most famous Italian bicycles company, Alan. Alan's history goes back to 1972 when the brand was founded by Falconi Lodovico. The name of the company originates from the names of the children of the founder, Alberto, and Annamaria. Nothing proves better the quality of Alan bikes than the fact that the company is one of the most famous and most popular brands with a history that goes back for decades. But that is not the only thing that sets Alan apart from other bike brands in the industry.
Back in 1972, Alan pioneered the production of racing bikes with aluminum frames. These frames were built by relying on an innovative method of bonding tubes and lugs using a special glue that was used before in the aeronautical industry. Using aluminum alloy to construct durable frames, and also creating the world's very first carbon fiber frame in 1976, brought Alan worldwide fame that put the company on the top of Italian bicycle brands.
Today, Alan focuses on the production of 3 types of bikes. They have an impressive selection of cross bikes featuring specific frames used by most international champions with world titles. In addition, Alan produces one of the best Italian gravel bikes that are famous for providing the best comfort and performance. Last, but not least, you will also find Italian road bikes made with aluminum and carbon frames.
2. Atala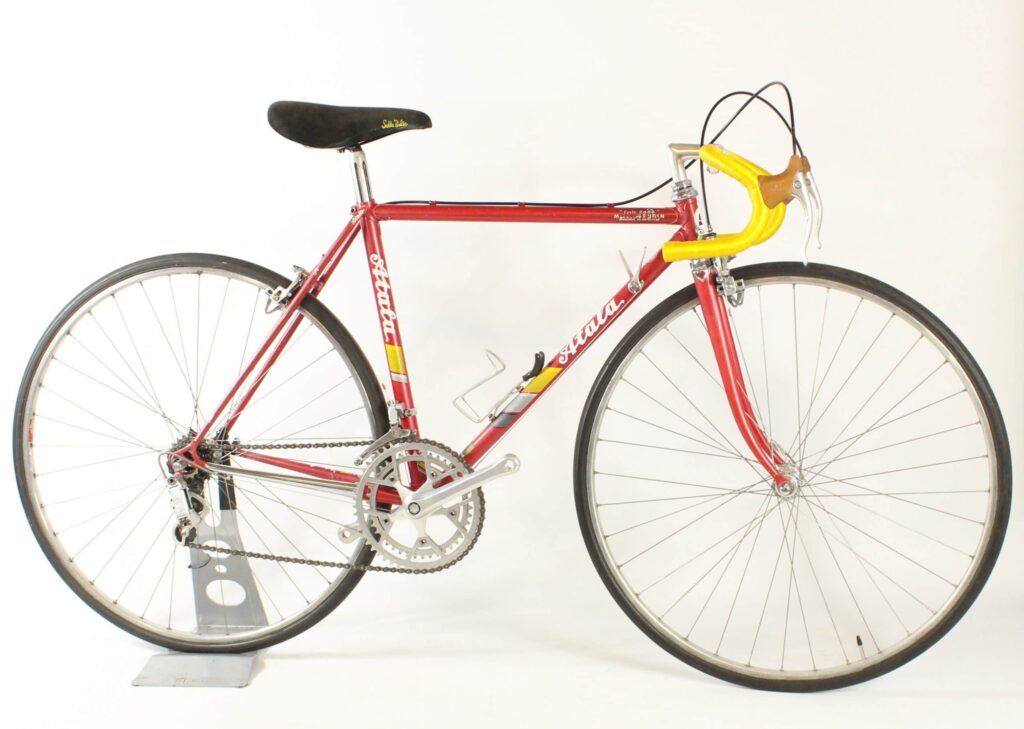 When talking about Italian bicycle brands, we cannot leave out from our list one of the oldest Italian bike brands, Atala. Founded in 1907, this company was made famous by its victory in 1909 at the First Giro d'Italia. Quickly after, the company gained fame and a high reputation in the world of bicycle races. Merged with the Ceriz brand led by Cesare Rizzato, Atala became a prestigious brand that was the first to export bicycles internationally.
Atala distinguishes itself from competitors by delivering the highest quality. Today, the company creates and sells traditional, pedal-assisted bikes and a complete line of the best quality accessories. To put it simply, Atala is considered a European leader in bicycle and accessories production, so make sure to check out their selection if you are looking for a bike that is durable and reliable. In case you are after a special accessory, this brand most likely will have what you need.
3. Boeris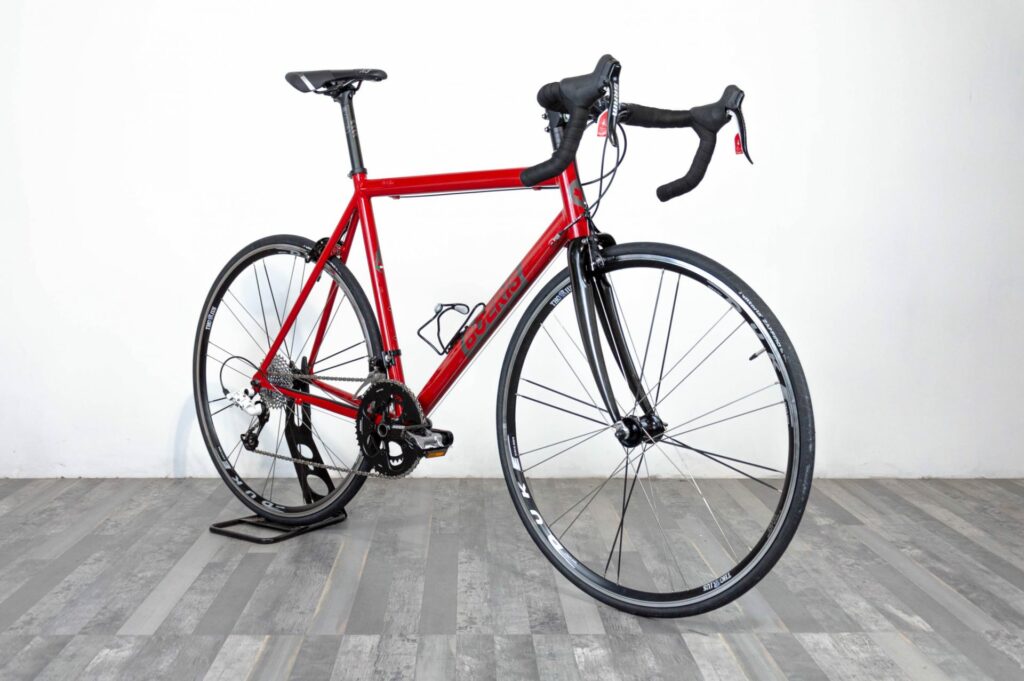 If you are looking for Italian brand bicycles, pay close attention. Next on our list is Boeris, one of the most famous Italian bikes brands. Founded in 1910 in Turin by Lorenzo Boeris, this company is well-known for its handcrafted and customized bicycles. You will find some of the best Italian gravel bikes at Boeris, all made to perform impeccably on asphalt and provide comfort on dirt roads. What makes these bikes special is that they are all customized, and made based on your specific measurements. In addition, you can choose the frame and add personalized elements.
The customization process is very straightforward. First, you can choose the frame that best suits your use. Needless to say, for this part, the company offers lots of details about the characteristics of both, so you can find the best option. You can also customize the components. This includes choosing the color, the fork, the curve, and the group you prefer. The result is a truly unique Italia road bike created specifically for you.
4. F.I.V. Edoardo Bianchi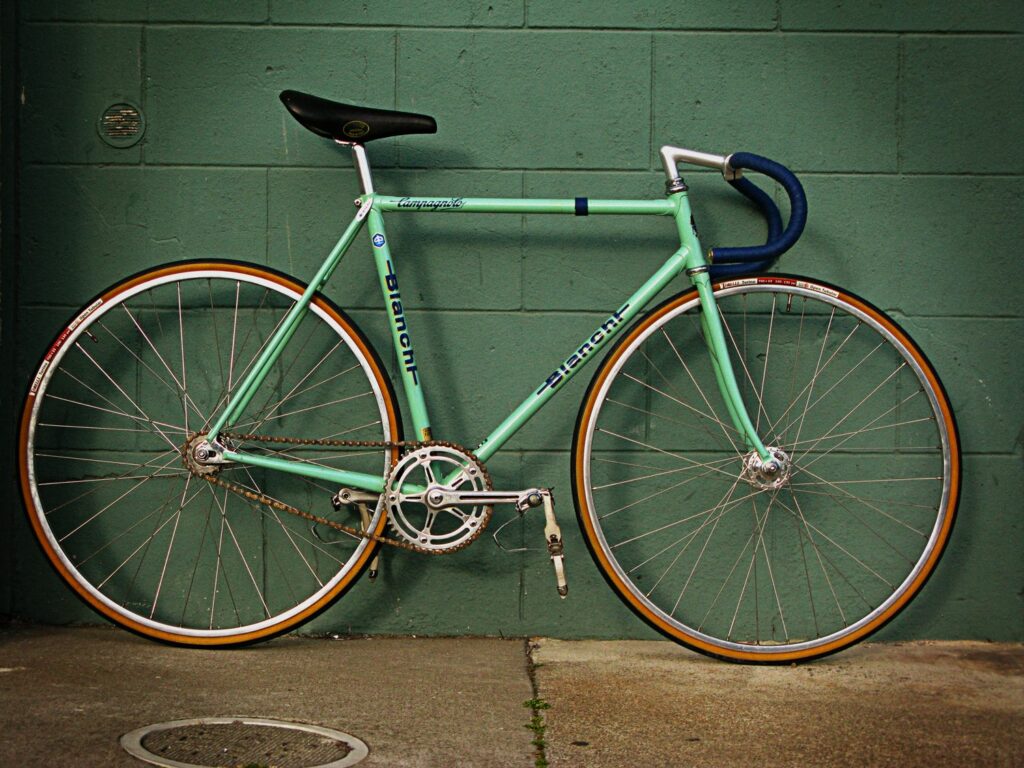 The deeper we dive into the topic, we're sure you agree, that if you're after a bike Italian brands are worth checking out. This bicycle Italy brand, F.I.V. Edoardo Bianchi is the oldest of all bike brands. F.I.V. stands for Fabbrica Italiana Velocipedi. The company was founded in Milan back in 1885 by Edoardo Bianchi. This makes the brand the oldest bike-producing company in the world that is still in business. However, do not expect to see vintage Italian bikes in their selection. This brand is focused on continuous innovation and development.
F.I.V. Edoardo Bianchi promises maximum aero advantage and control. Their nature amplified bikes are made for MTB, and gravel for unlimited adventures. These bikes are specially made to provide comfort and stability on all surfaces. They also offer an impressive selection of Italian road bikes that will fuel your ambitions. Moreover, F.I.V. Edoardo Bianchi is also famous for creating some of the most stylish e-bikes and city bicycles.
5. Legnano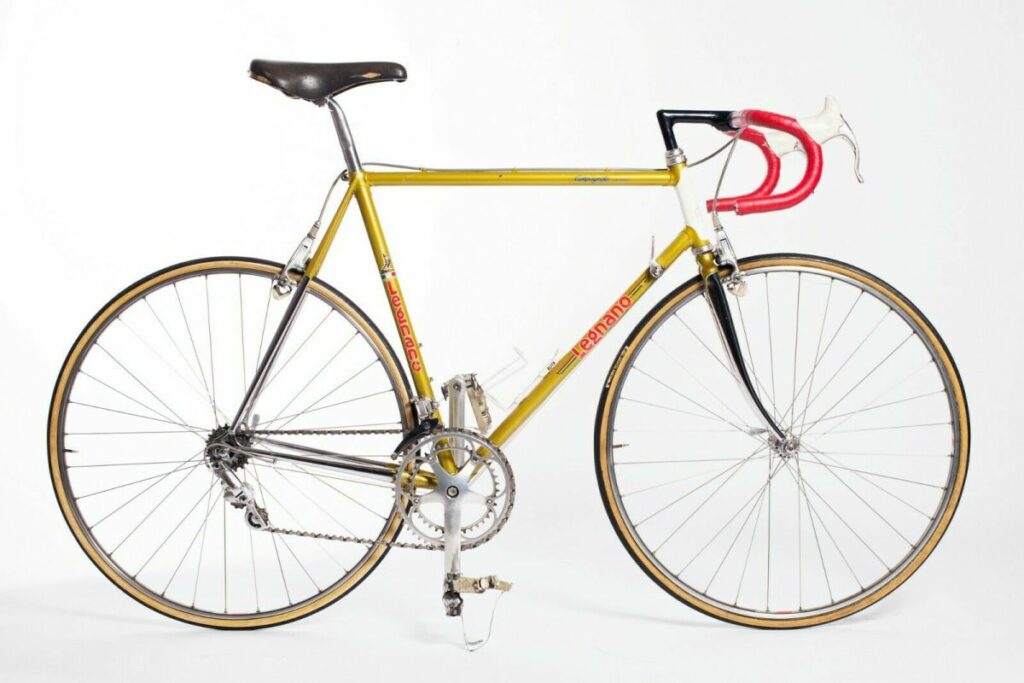 Now, in case you are after some beautiful vintage Italian bikes, Legnano is definitely one of the best Italian bicycle brands to check out. There are some Italian bike brands on the market selling vintage bikes, but Legnano's creations are not only appealing to the eye but high-quality and durable as well. Nothing proves this better than their history which goes back for more than a hundred years. The company was founded in 1907. In the beginning, they specialized in producing cars and spare parts for motor vehicles, then they switched to bicycle creation.
Today, the Legnano bike production is focused on two categories. First of all, they create vintage and city bikes, including children's bikes. Secondly, they are one of the most famous Italian bike brands when it comes to MTB, run, and gravel bike production. Their light and resistant racing bicycles come with the latest generation gearbox and components, which ensures cyclists a comfortable and stable riding experience.
6. Mario Schiano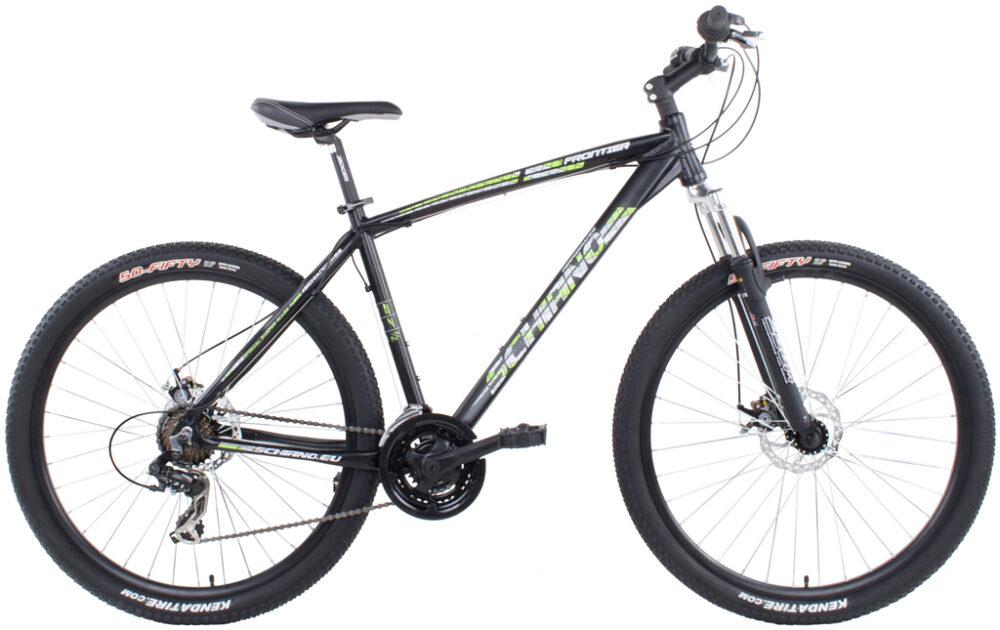 Continuing our list of the best Italian bicycles brands, we must mention Mario Schiano. The history of this company stretches back to 1923 when the brand was founded in Frattaminore, close to Naples. Schiano bikes offer a broad range of models for both inexperienced cyclists and advanced bikers. Looking at their collection, you can choose from vintage bikes, run, hybrid, MTB, electric bikes, city bicycles, freestyle bikes, and many more.
Mario Schiano bicycles are also known for being light and comfortable Italian bicycles. The company uses innovative solutions to create high-quality bikes that are durable and reliable. Their carbon fiber racing bikes for example are very popular among racers. Also, in case you want to surprise your child with a bicycle, you should definitely take a look at Mario Schiano's children's line. They offer a wide range of kids' bikes for all ages.
7. Olympia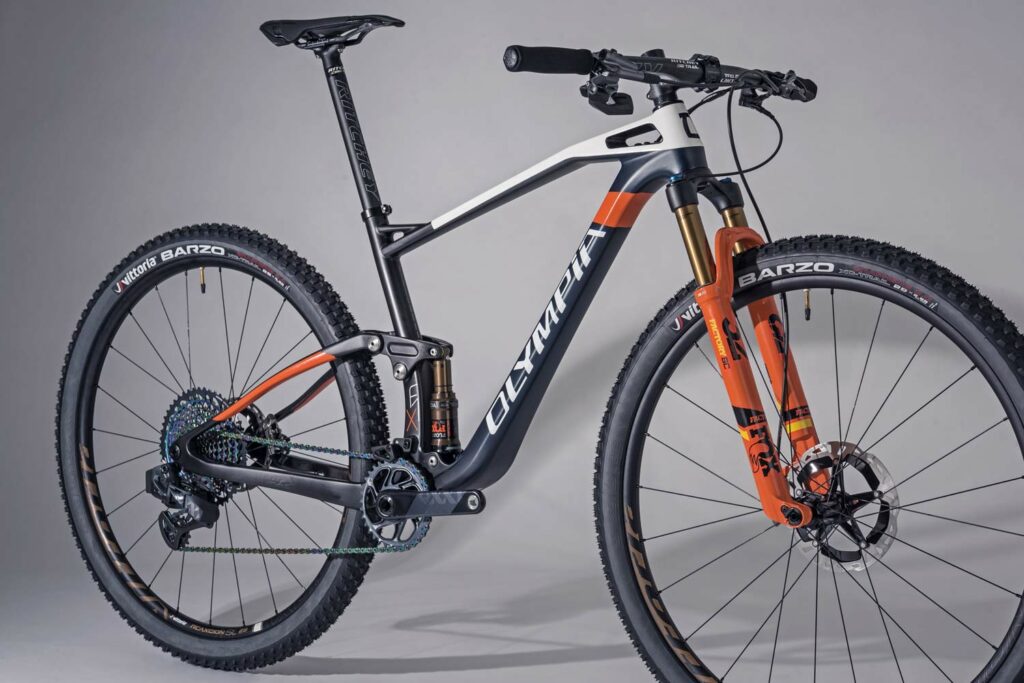 According to Olympia, they are driven by a passion that has been passed by generations to create innovative Italian brand bicycles focused on the possibilities of continuous improvement. This company is one of those Italian bikes brands that started its work in the 19th century. Founded in 1893 in Milan by Carlo Borghi, this brand carries hundreds of years of knowledge and professionalism when it comes to bicycle production. Being so passionate about biking, in 1930 Olympia formed a cycling team that gained great success in the 1940 Giro d'Italia.
Today, Olympia produces hardtail and full suspended MTBs and a wide selection of Italian road bikes. Their road bikes include superlight, aero shape, carbon disc, and gravel bikes that provide high support and comfort on all surfaces. In addition, Olympia is also focused on city bikes, and e-bikes driven by the mission to create a bicycle for everyone. Last, but not least, in case you are looking for fitness bikes, this brand will not leave you disappointed for sure.
8. Olmo Giuseppe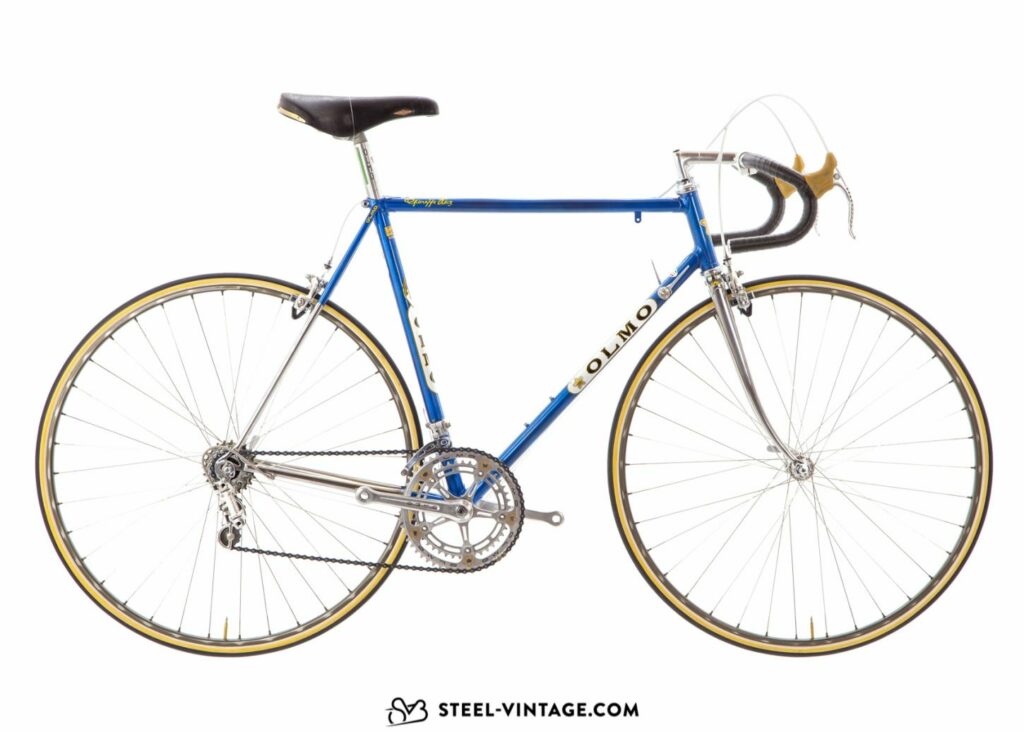 Another example of the best Italian bicycle brands is Olmo Giuseppe. This brand was founded by the racer himself, Giuseppe Olmo in 1939. Looking at the bike collection of the brand, you will quickly notice how extensive their selection is. From city bikes and electric bikes to MTB, road, and gravel bikes, this company has everything. In their road bikes and gravel bikes category, you will not only find high-quality bicycles but accessories and clothing items, too.
Along with the impressive quality of Olmo Giuseppe bicycles, the brand brings together companies that are present in the flexible polyurethane foam sector. Seeing the Olmo Giuseppe branding on any Italian bicycle is equal to great quality that you can rely on. So in case you still feel challenged to find a brand that you can 100% trust, checking out the Olmo Giuseppe bikes might be a good start to finding the bike that suits your expectations.
9. Pinarello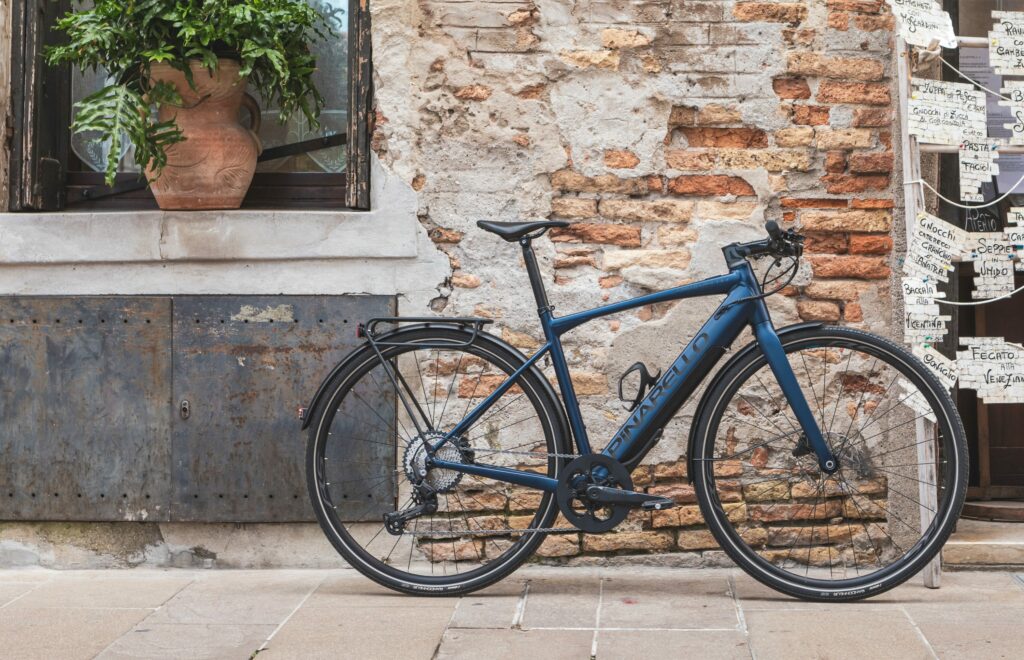 Getting close to the end of our bicycle Italy brand collection, there is another important company we should mention. If you want to purchase a bike Italian brands won't let you down and there's no better company to prove this than Pinarello. This Treviso-based brand was founded in 1952 and it is most famous for supplying the most reputable race teams in the world. Pinarello bicycles are known for their high-quality components. The brand focuses on creating durable bikes that are all equipped with the best gears, tires, and brakes existing on the market.
Looking at their collection, they have a large Italia road bike selection, specially developed for racing in various terrains such as mountain roads and gravel. The company also offers custom-made bicycles that allow you to configure wheelset and groupset options based on your needs. Their technology focuses on providing durability, stability, and continuous comfort at any time, even for extreme performances.
10. Wilier Triestina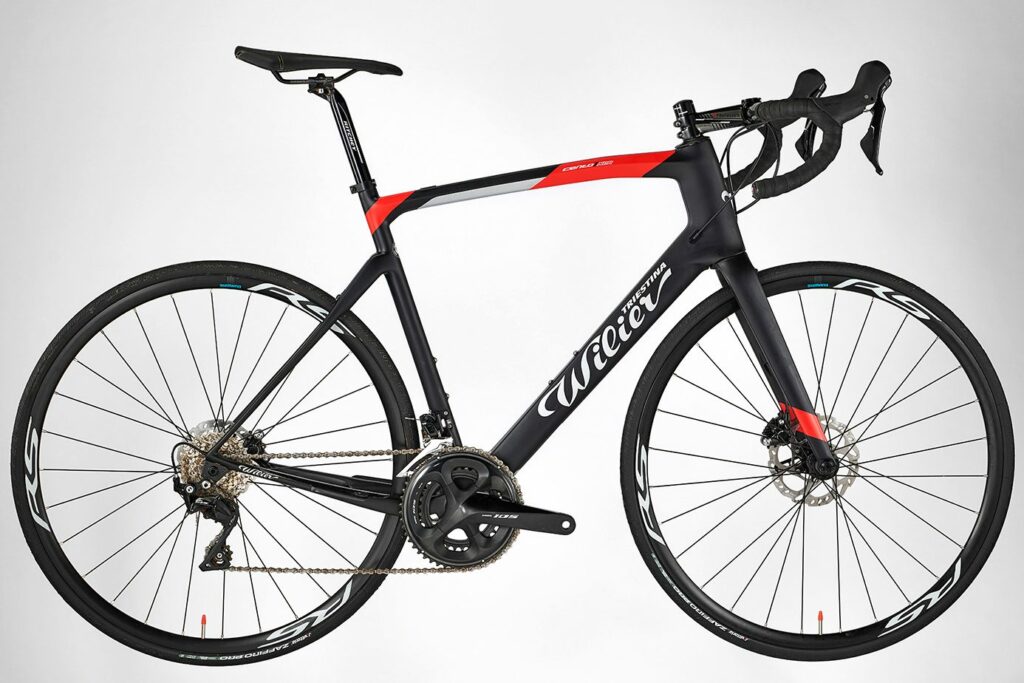 Last, but not least, we are ending our list of the best Italian bicycles brands with one greatest examples of Italian bikes brands, Wilier Triestina. This company was founded in 1906 in Bassano del Grappa by Pietro Dal Molin. From the early beginning, the company has gained fame in the bicycle industry. However, their real success came after a crisis in the 1970s, when the company made an impressive come-back and claimed its well-deserved spot among highly reputable bike manufacturers.
What makes this company stand out is the chrome plating process they do on their bikes. Thanks to this, the coppery color quickly became a part of their branding. When it comes to frames, Wilier Triestina bikes come with monocoque carbon fiber, steel, and aluminum frames. In terms of other components, the brand is driven by continuous development, finding innovative solutions to take its production to higher and higher levels.
Wrapping up the 10 best Italian bicycle brands – Italian bike brands
As you can see looking at our collection of the best Italian brand bicycles, Italian bikes are unquestionably high-quality. They are made to provide support, and comfort and allow bikers to perform at their best regardless of the surface and environment they choose to use their bicycle. These bikes are stylish and beautiful, but most importantly, they are made to stand the test of time and any challenges they come across. Above, you could see a selection of the best Italian gravel bikes and bike brands in general that are worth your trust and money. No matter whether you are looking for a city bike or a strong Italia road bike, we can assure you that these companies won't let you down.
Pin it: Best Italian bicycle brands