25 Best Italian Gifts – Souvenirs from Italy
So, if you're looking for an Italian gifts guide, you arrived at the place where locals will recommend to you what Italian gift to buy, and what Italy souvenir is the best for different people! The best Italy souvenirs are not magnets and postcards, there are much better gifts from Italy you could bring home with you! We'll walk you through some souvenirs to buy in Rome Italy, but also other specific types of gifts from different regions, or towns in Italy! We are sure that non of the below 25 best Italian gifts will disappoint you!
25 Best Italian gifts – Italy Souvenirs
Some of the below Italian gifts as we mentioned are region or city-specific. Therefore we're answering questions like what souvenirs to buy in Bologna Italy, or other destinations around the country. You'll see some of the unmissable, must buy souvenirs in Italy, and unique ideas for Italy gifts too. Everything from food products to ceramics, drinks, and much more! Make sure you keep enough free space when you're traveling to Italy because you'll need it to take home your Italian gift! For all of you who are not frequent travelers, we'll share a few tips to take home these gifts safely, and of course to avoid having to throw them away at the airport, so read carefully what we say under each gift idea.
1. An Experience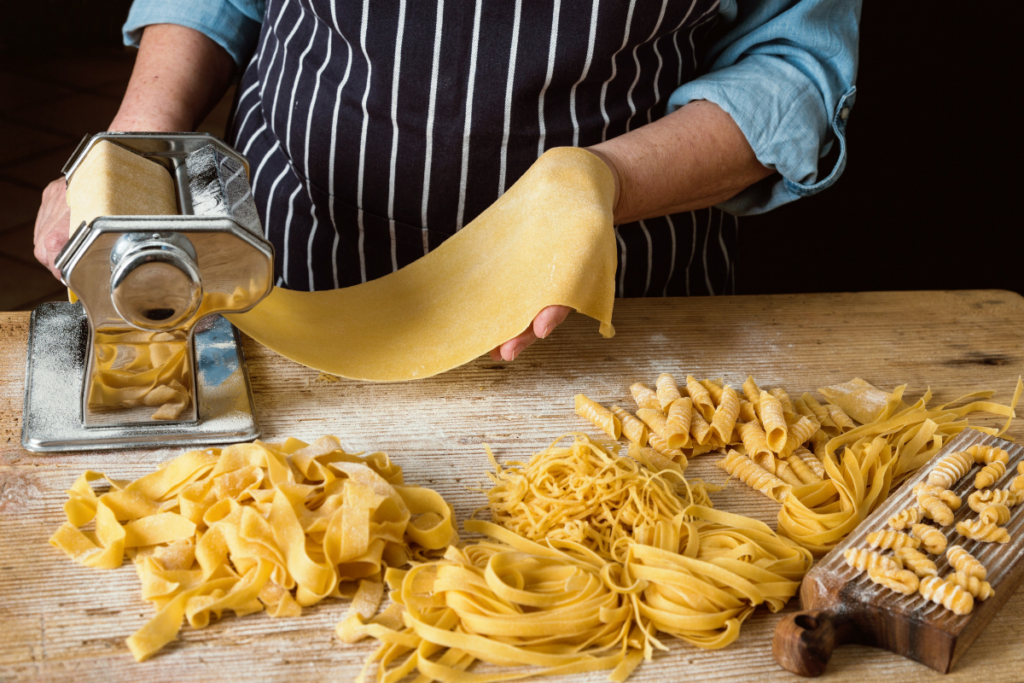 One of the most unique souvenirs from Italy is taking a cooking class. For example, if you're in Rome, you can book one of the Eatalian Cooks cooking classes, but you can join cooking classes in Florence, and all around Italy. This isn't one of the Italy souvenirs that you could actually take home, but you can take home the memories of a lovely Italian food experience!
Therefore, if you're looking for souvenirs to buy in Rome Italy, make sure you check out Eatalian Cooks and you join one of those beautiful cooking classes for pizza, pasta, and tiramisu in the heart of Rome, on Piazza Navona. Food experiences in Rome, and all around Italy are one of the most amazing things to do in the country, honestly. Learning to make your own homemade Italian dishes, pizza, pasta, desserts, and gelato is just amazing so we had to put this as our first suggestion!
2. Olive Oil
One of the must buy souvenirs in Italy is olive oil! There's nothing more delicious, and multiversal usable Italian gift to take home with you. When it comes to gifts from Italy, a D.O.P marked extra virgin Italian olive oil is unbeatable! We also have a list of the best Italian olive oil brands, so you'd know what to buy if you want to buy olive oil in supermarkets. Olive oil is the Italia gift you should definitely get if you're looking for what souvenirs to buy in Florence Italy.
This is true for the whole region of Tuscany, anywhere! If you find local farmer products, choose those ones definitely, and buy from local producers instead of supermarkets! Now, when it comes to olive oil, you should prepare for international airports in Italy! Not only that you need to have this product in the checked-in luggage you have, but you must wrap it well enough that if it breaks, your luggage won't be draining in olive oil.
3. Wine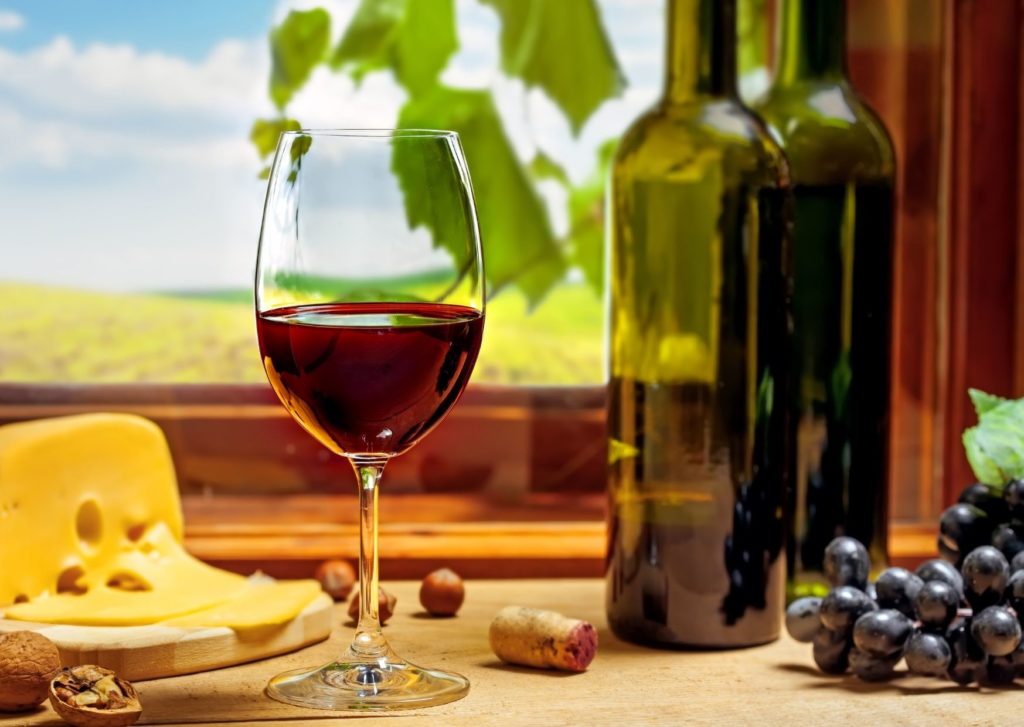 One of truly the best Italian gifts is always the wines! If you're looking for what souvenirs to buy in Florence Italy, or any other wine region you're visiting, make sure you make it possible to take home some wine with you! Italian wine as we all know is fantastic, and they are worldwide known. There are plenty of red wines, white wines, and sparkling wines to choose from after taste.
We've got also a list of the best Italian wine brands, so you can check what brand to look for when you're buying. Except of course if you're not buying from local producers since those are always the best! When you want to find traditional Italian souvenirs, the wine itself is the best pick. There are a few typical Italian food products and drinks to consider, and we'll list them below!
4. Liquors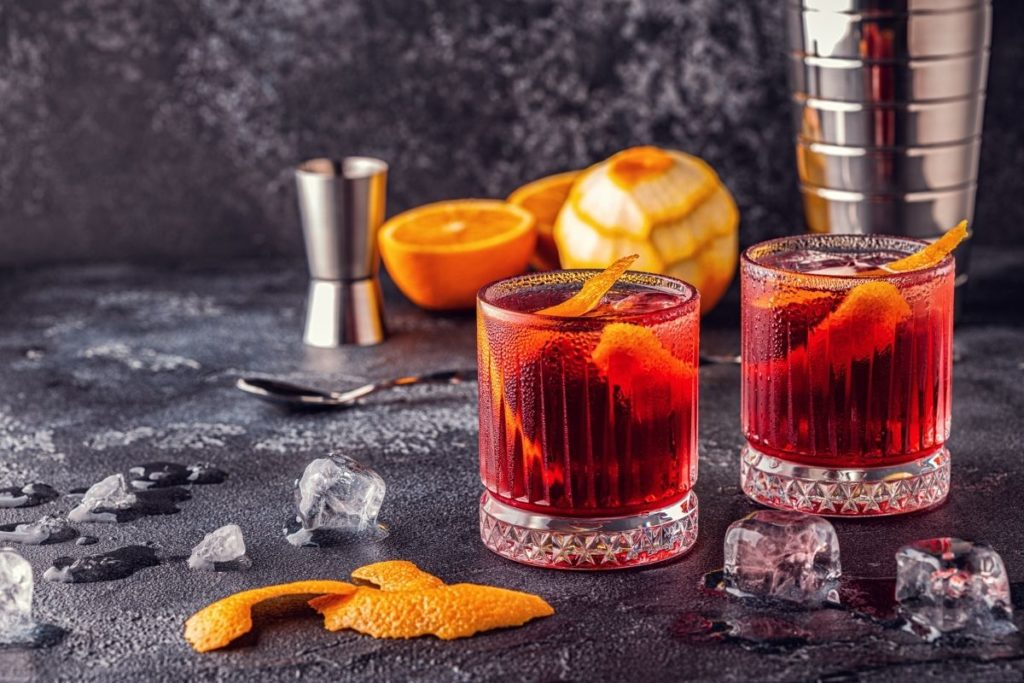 Italian Liquor brands are phenomenal. We actually have a list linked here to check out the best brands! One of the chicest and perfect Italian gift is for sure a bottle of Campari. If you're looking for good souvenirs from Italy ideas, lately on side of Campari, Aperol is a really popular drink too.
Taking a bottle of Aperol with you (if you live somewhere where it's hard to find, or not at all) is a great gift to make a spritz. When it comes to Italian liquors as a kind of souvenirs Italia, since Aperol is more popular now around the world, Campari is the one that is better to buy as a souvenir.
Also, with Campari, you can do plenty of Italian cocktails, such as the simple spritz, Sbagliato, Negroni, or Americano. It's a perfect gift, and a perfect drink too. You can always find Campari in the airports too, so even if you have only a bag you're bringing on board, or you don't have space in your checked-in bag, you can buy Campari in the duty-free shops.
5. Cold cuts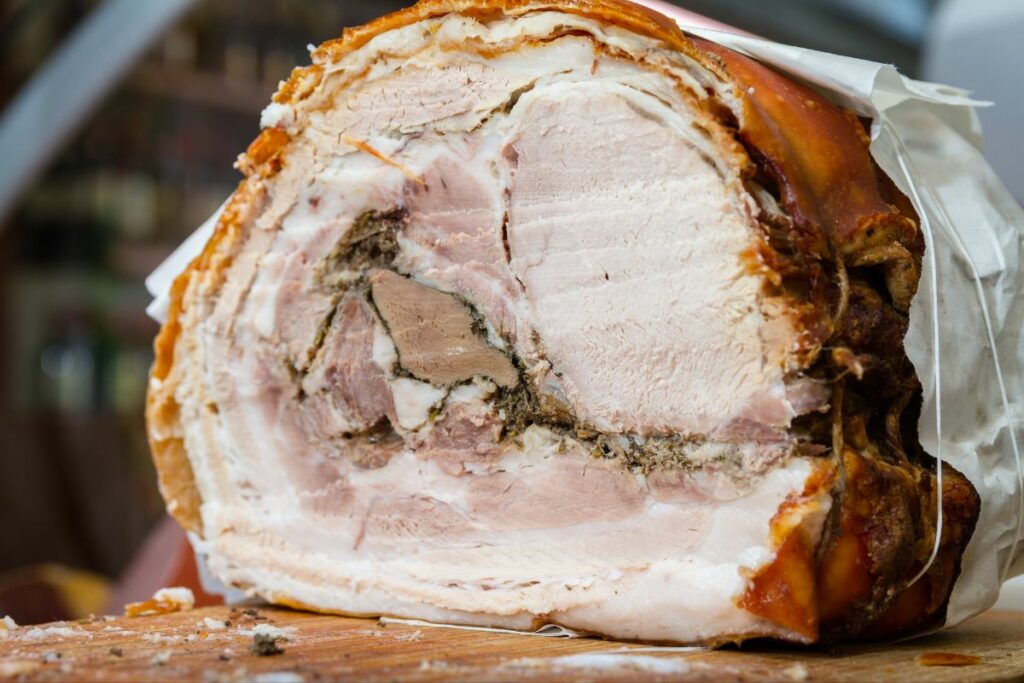 Here come those Italy souvenirs that are perfect for all meat lovers out there! This is a great topic for those asking what souvenirs to buy in Bologna Italy, Tuscany, the region of Emilia Romagna, Rome, and plenty of other parts of the country. Some of the best, and most unique souvenirs from Italy are those delicious cold cuts, salami, and ham.
If we're looking at Bologna, you must buy Mortadella since this is its origin place, so Mortadella in Bologna is the best. This rule stands for the whole country. Always buy typical regional food, and always eat regional dishes where you are. In Emilia Romagna, the ham in Parma, the salumi, pancetta and the Koppa must be bouth in Piacenza.
In Tuscany, make sure whatever happens, you buy Porchetta. The most delicious cold cut you'll ever try! In Rome, you should take home some Guanciale, the perfect meat for the delicious pasta alla Carbonara. Always make sure to check all the Italian food by region so you know what to eat and buy exactly in that specific place!
6. Pasta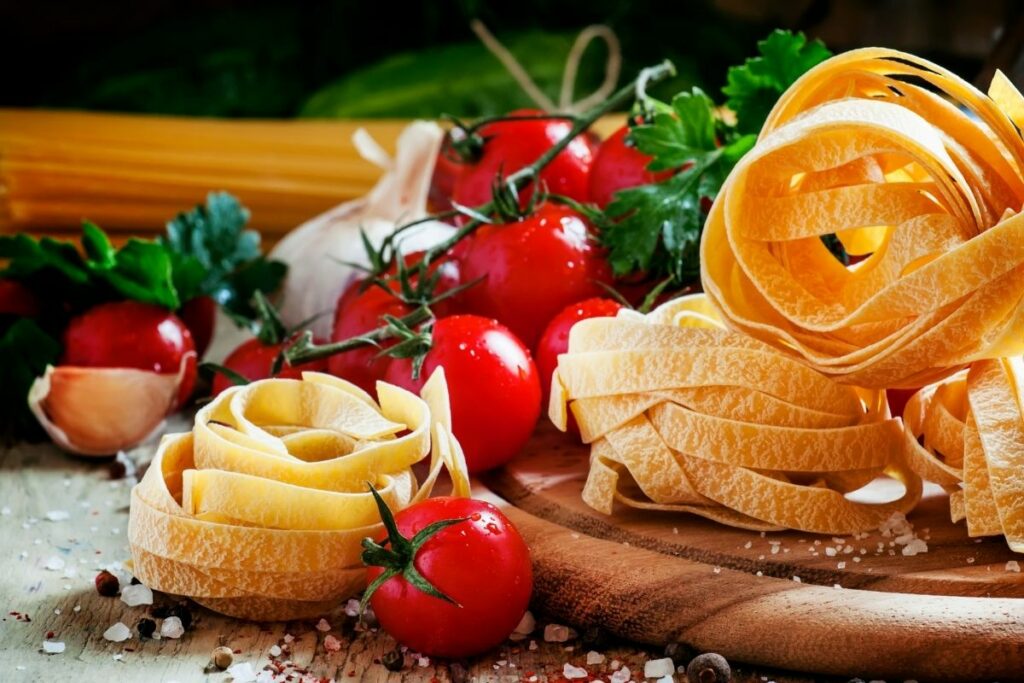 Well, what's better than pasta in Italy? Speaking of which, if you didn't check it earlier, if you're in Rome, make sure you sign up for a pasta-making class! One of the most preferred must buy souvenirs in Italy is pasta. It's easy to transport, it's not liquid, and it's one of the most traditional Italian souvenirs you could ever pick. We've got a list of the best Italian pasta brands too!
When it comes to pasta, you can buy it as souvenirs from Sardinia Italy, from Rome, from Tuscany, from the many towns of Emilia Romagna, or Puglia. Italian pasta is different by region and even by town, so you might find completely different traditional pasta in Ferrara than in Polignano a Mare, or in Cagliari. This is the perfect souvenir to enjoy some more Italy for dinner!
7. Cheese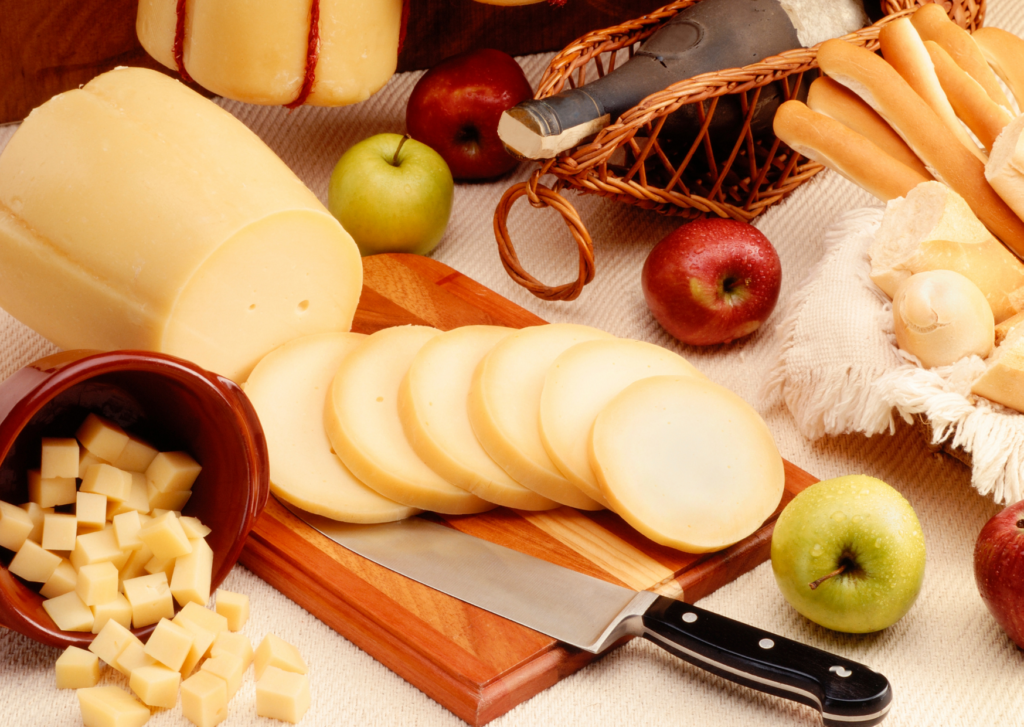 Cheese is my favorite food ideas for Italian gifts! There are thousands of Italian types of cheese, and honestly, cheese is the best Italian gift for anyone who loves cheese. When you're looking for souvenirs to buy in Rome Italy, you can buy the local Pecorino Romano, which is amazing in many dishes, but it's one of the base components of one of the most famous Roman dishes, the pasta Cacio e Pepe. When you want to find traditional Italian souvenirs, Italian cheese is a top pick!
I mean, let's talk of the worldwide famous Parmigiano Reggiano, or the Mozzarella, the Grana Padano, the Ricotta, and many hard cheese types that are easy to transport too! For example, if you're looking for souvenirs from Sardinia Italy, you should definitely buy Pecorino Sardo! But again, look up regions, and buy local! Matured cheese types of the best to transport and they won't go bad over long trips either.
8. Moka Pot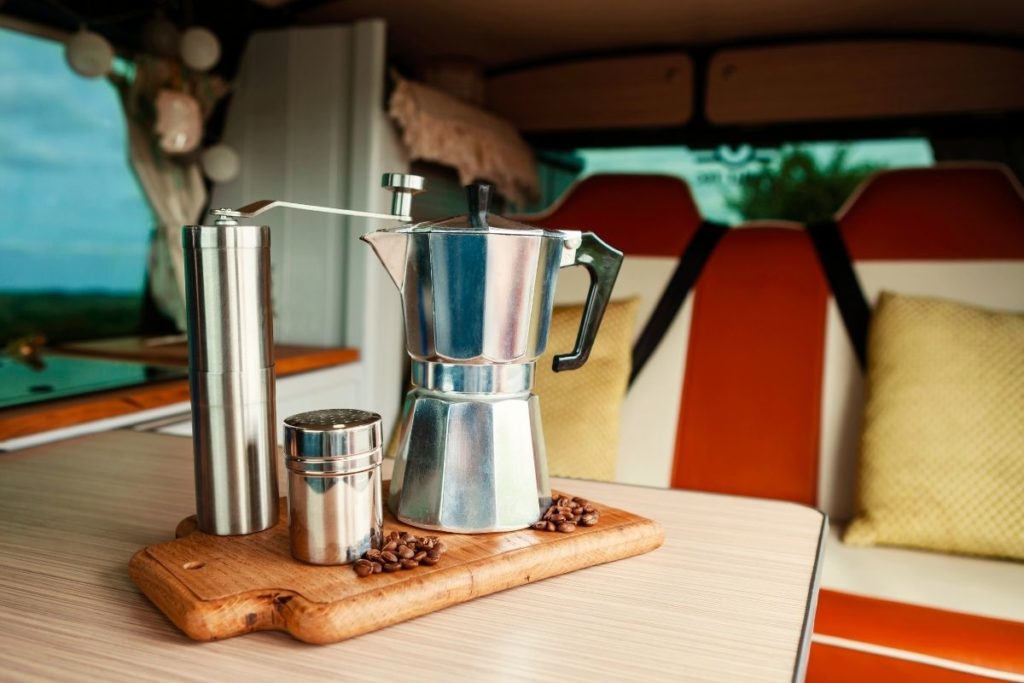 For all the coffee lovers out there, one of the most perfect Italian gifts is a Moka pot. The perfect coffee at home, the perfect Italy souvenir is definitely this one. You can buy a small one for 2 people, and those don't occupy much space either. There's one of the Italian coffee maker brands who are outstanding when it comes to Moka pots!
Bialetti is the most popular, most used, and overall the best Italian Moka pot that you can also purchase if you're looking for Italian souvenirs online! They ship almost everywhere around the globe! On side of a real Italian Moka pot, you can also choose coffee, but we'll speak about that separately. When it comes to Moka pot usage, the only thing I can say is that I couldn't live without mine, and I had first a 2 person tiny one, and now I have a 4 person yellow beauty. Both from Bialetti!
9. Ceramics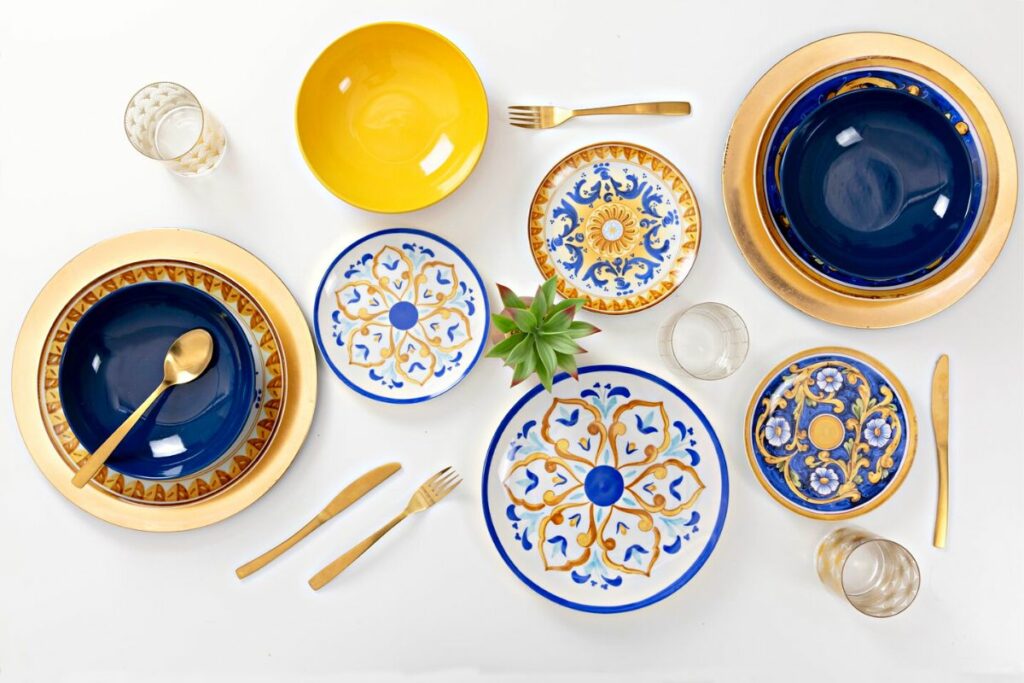 When it comes to Italia gifts, and when it comes to unique souvenirs from Italy, the best thing you can buy is ceramics. Italians are famous also for their ceramics, and they are honestly beautiful! Take it from someone who's addicted to ceramics! If it comes to good souvenirs from Italy ideas, you can buy decorative ceramics first.
But you can also buy plate sets and all kinds of pieces that are for great use in the kitchen. If you're looking for the best souvenirs from Sorrento Italy, from Positano, or anywhere around this area of the Amalfi Coast, you will find the most beautiful ceramics there that you've ever seen! Another highlight for Italian ceramics is the Deruta ceramics. We've got a list of the best Italian ceramics brands, and the best Italian pasta bowl brands too!
10. Balsamic Vinegar from Modena
You never tried the best chicken, the best salad, or the best grill meats, if you didn't use the Balsamic Vinegar from Moneda! The birth of balsamic vinegar, the first place in the world where you can buy the best quality balsamic vinegar is forever Modena! You can sign up for factory visits, and you can find local balsamic vinegar in shops all around the town! This is honestly one of the best Italy souvenirs for any foodie who loves cooking and grilling at home!
When it comes to food Italy gifts, the balsamic vinegar is fairly easy to transport since there are many that are in small bottles. You still need to be careful of course if it's over 100 ml, to not take it on the board of the plane, and to pack it well if you put it in the checked-in luggage. However, when it comes to Italy gifts, I'm sure this one will be in your favor especially if you're in Modena. But, you can find balsamic vinegar from Modena all around the country too!
11. Murano Glass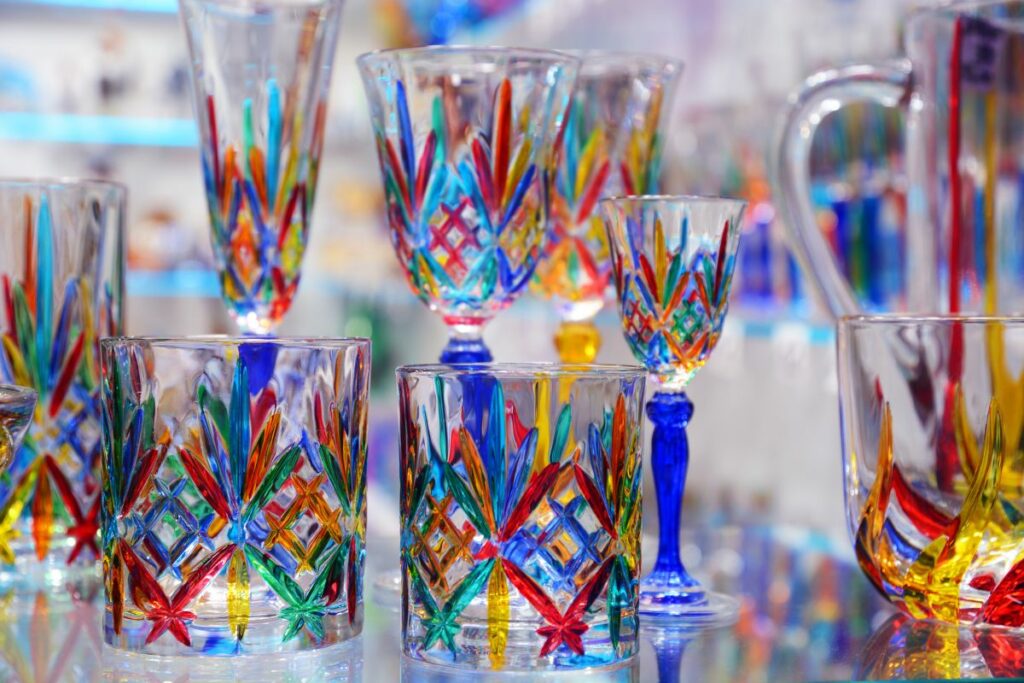 Murano glass is one of the most famous types of glass worldwide. If you don't have time to get on a taxi boat and get to Murano to buy beautiful Murano glass products as an Italian gift for yourself or someone else, you can still find some pieces in Venice too. Though, since it takes only a few minutes to get to Murano from Venice, I'd highly recommend going to Murano and buying there.
When it comes to unique souvenirs from Italy, the Murano glass is something beyond imagination. They create the most beautiful decorations, ceilings, tableware, of course, vases, jewelry, and everything basically that could be made of glass. The designs are beautiful, honestly, and in Murano, you'd see different styles and designs from one shop to the other. Though Murano glass products are pricy, you don't have to buy the biggest plate or the fanciest ceiling. There are plenty of small goods that are more affordable!
12. Grappa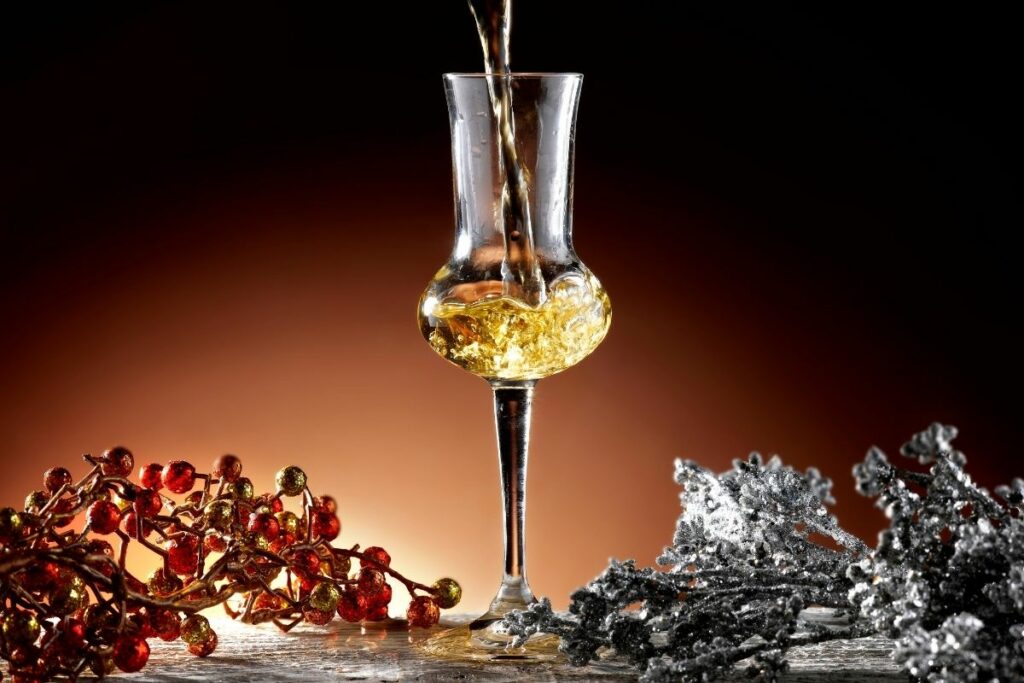 Grappa might not be the top pick for many, but in the meantime, it might just be the perfect souvenirs Italia could offer for many! Grappa is a strong drink, a spirit actually that's consumed usually after dinner. It has a long history, especially up north, and there are plenty of well-established, impeccable quality grappa brands.
When it comes to alcohol gifts from Italy, beyond the liquors and wines, the grappa is another great pick. We'll have one more suggestion for a drink as such though. Grappa is really similar to the famous "hellfire" drink in Hungary, the palinka, but this one is more about the taste, and not about the % of alcohol in it. Grappa is really enjoyable, and those who love whiskey would definitely love grappa too!
13. Beauty and Skincare Products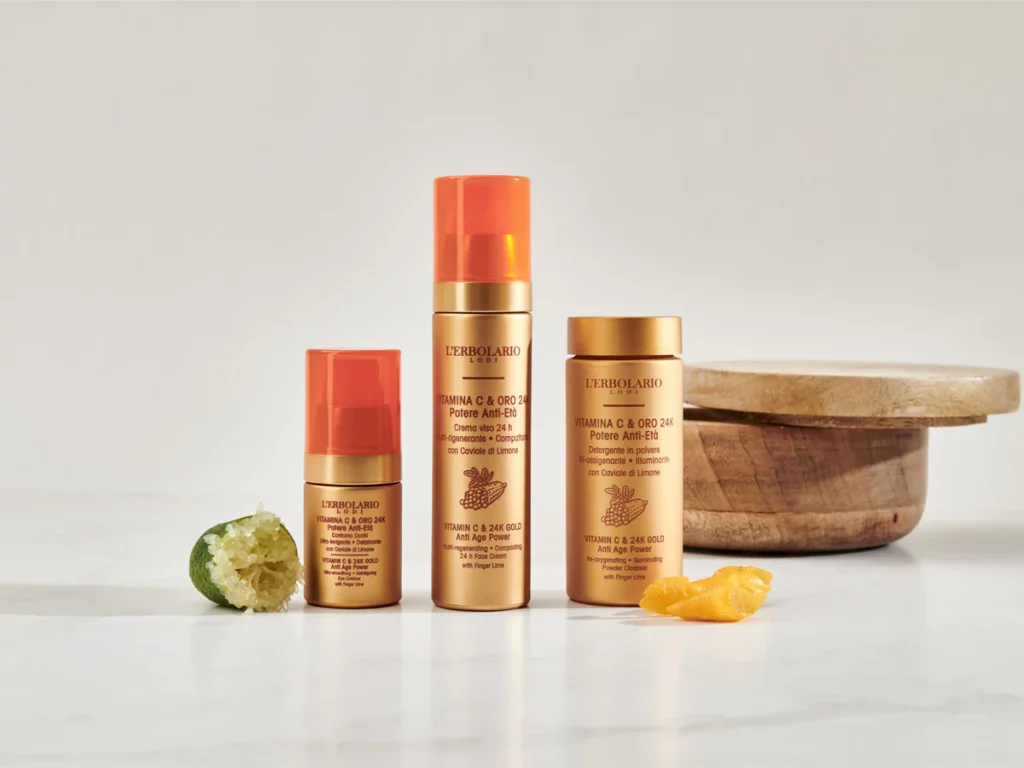 Another of the great Italian gift option is beauty and skincare products. There are plenty of amazing skincare brands and Italian makeup brands to pick from, and this, especially for ladies can be an ideal gift, and also one of the good souvenirs from Italy ideas you could think of. Italian skincare brands are mostly based on all-natural products, while the makeup brands are really great quality too.
So if you're looking for some skincare brands, you should check Acqua di Parma, which you can find in their own stores in Rome and Milan, but you can find them in Sephora and similar stores too. l'Erborario is a natural skincare brand, and if you don't have space in your luggage, you can order these online too. For makeup, I always recommend checking KIKO Milano, Pupa Milano, and eventually the Chiara Ferragni brand too.
14. Chocolate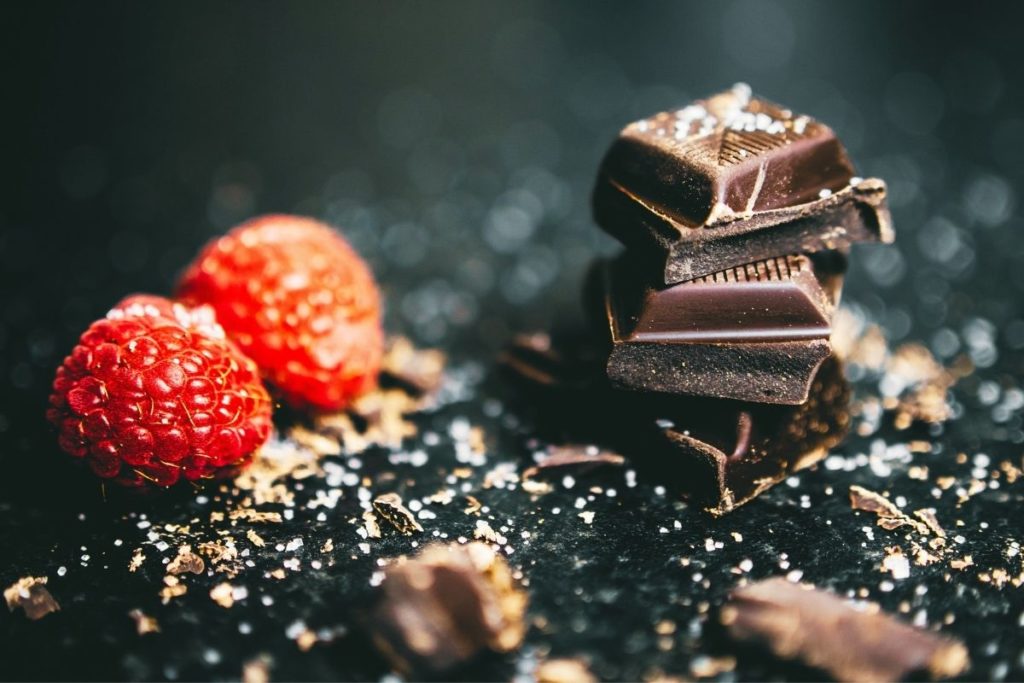 Italian chocolate is on another level of Italian gifts. They speak a lot about Belgian chocolate or Swiss chocolate, but the Italian chocolate brands are at least as good as many of the other two. One of the must buy souvenirs in Italy is definitely the sweetest pleasure, some great chocolate! You can go for Perugina chocolates, Baci, which is a Perugina product and they are delicious!
Or you can pick some local homemade chocolate bars too. In Italy, the capital city of chocolate is Turin, so if you're visiting Torino (Turin), you make sure to explore those local chocolate shops! We have made a list of the best Italian chocolate brands you can check to find some of the biggest names from Tuscany to Turin. And also, since chocolate is not liquid (though it can melt) it's an easy-to-transport souvenir from Italy. Just make sure you wrap it in something if you're traveling during summer!
15. Limoncello
So, we've covered wines, liquors, and grappa, and now it's time to speak about another digestive drink for after-lunch and after-dinner, Limoncello! When it comes to Italian gifts, Limoncello is really popular, and especially down south this is the to-go drink after a meal instead of grappa. It's basically like a grappa, only that it's made with lemon.
The origin of the Limoncello is the Sorrentine peninsula and Sorrento since this is anyways known as the Italian lemon town. If you're looking for Italian souvenirs online, you could find limoncello brands like Villa Massa to order from. Buying limoncello is the best of the best souvenirs from Sorrento Italy. Its taste is interesting, sweet, lemon taste, but you can sense the alcohol too pretty good.
16. Coffee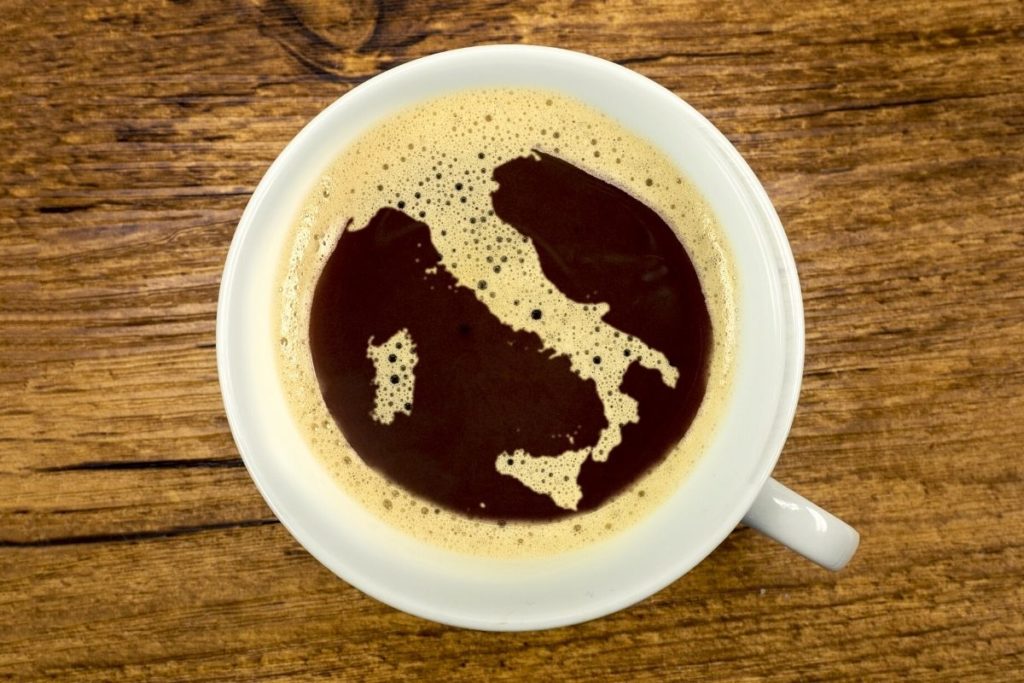 Say hello to your delicious Italian coffee at home too! When it comes to Italy souvenirs, coffee isn't occupying much space, you can easily transport it, it won't crack, melt or break, and there's nothing like Italian coffee! So for all coffee lovers out there who are looking for what souvenirs to buy in Florence Italy, or Naples Italy souvenirs and gifts, or Milan, Piacenza, and some similar hotspots, make sure to buy coffee!
There are specific brands from specific areas on our list of best Italian coffee brands, so make sure you check them out and check where they are from, so you know what coffee should you buy! If you're asking for my opinion, there's no Italian coffee brand like Illy. And I did try out all 10 (+4 others) that are on our list. I actually tried different roasts from most of these brands, and still, Illy is unbeatable! On side you can also get coffee cups.
17. Sweets and pastries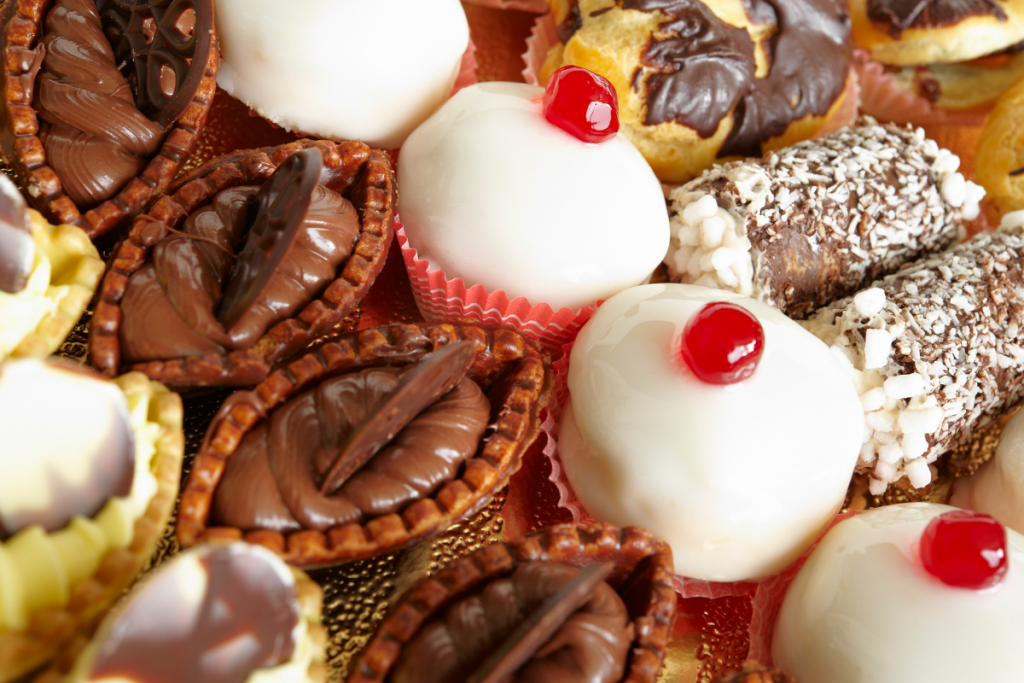 Italian pastries, sweets, and desserts are just like heaven. If you're looking for Italy souvenir that can survive a few-hour flight too, look for pastries that don't have cream in or on them. However, for amplifying the pleasure of staying in Italy, I suggest you try as many pastries and desserts as you can. Not only gelato is fantastic in Italy!
When it comes to souvenirs Italia can offer, small pastries and cakes with baked cream are the best to transport. There are plenty of pre-packed delicious pastries in grocery stores too, if you're looking for something that's more durable, and already in a safe package. Especially if you're looking for Naples Italy souvenirs and gifts, make sure to look for pastries, since Naples is big on sweet things, not only on pizza!
18. Original Italian Books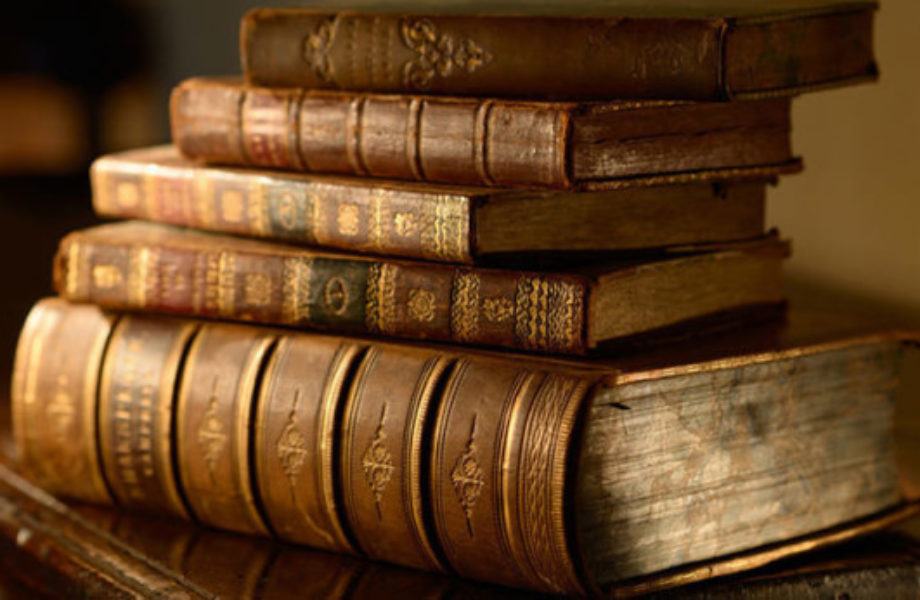 This will be the perfect pick of Italy gifts for those who love collecting books as much as I do. I believe there's nothing more beautiful in someone's house than a library that has a nice diversity and quality books. Romance and fiction do not count as quality in this case! So, for those who can understand Italian would be worth visiting some antique book stores or exploring flea markets.
One of the most unique souvenirs from Italy, that's also an incredibly precious gift too, to buy old copies of some of the biggest literature works and the most famous Italian books. For example, my personal favorite haunt was for Niccolo Machiavelli's Principe book. Another beautiful piece I found was the complete collection of the operas of Dante Alighieri.
19. Italian Cookbook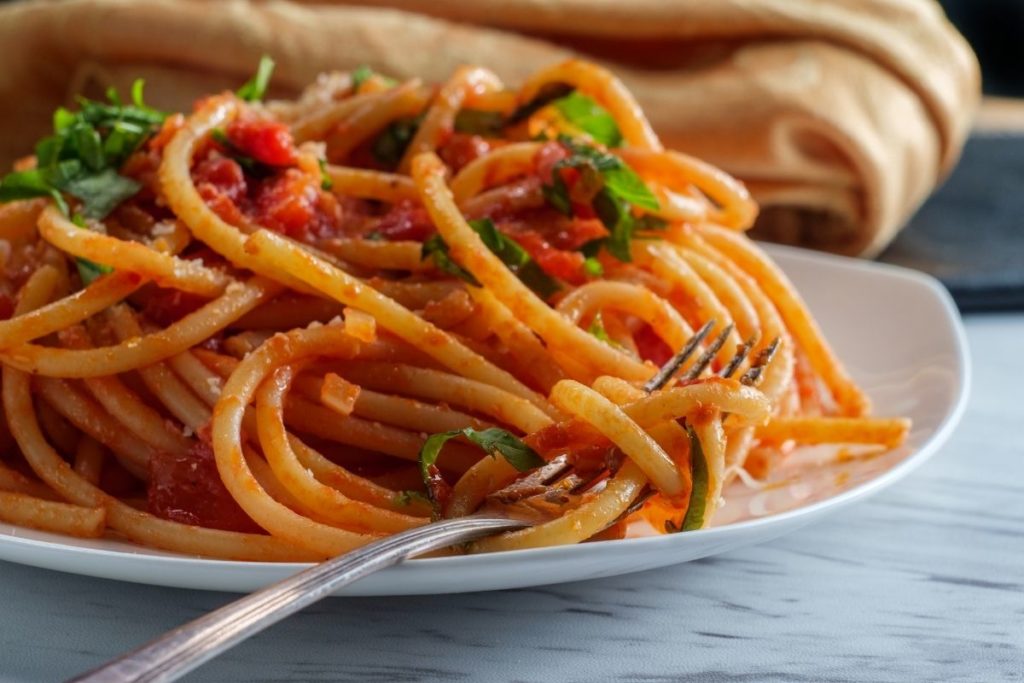 Another idea for Italian gifts! Right, so for everyone who loves Italian cuisine, beyond taking those cooking classes, one of the best Italian gift options you have is buying local cookbooks. Though there might be an issue with this, since probably you won't find all the best ones in English too, for anyone who wants to learn a bit of kitchen Italian, with some Google Translate, an Italian cookbook shouldn't be a problem.
There's no way you can learn to make traditional national cuisine than from the locals. That stands for Italian cookbooks written by non-Italians, or American Italians too. I'm highlighting American Italians only because while they are doing a great job in the kitchen, most of them don't cook anymore, or at all in a traditional way those dishes. And you must know that the biggest allergy of Italians is if someone modifies something on their traditional dishes. Do that in front of an Italian, and you better drop everything and run away!
20. Perfumes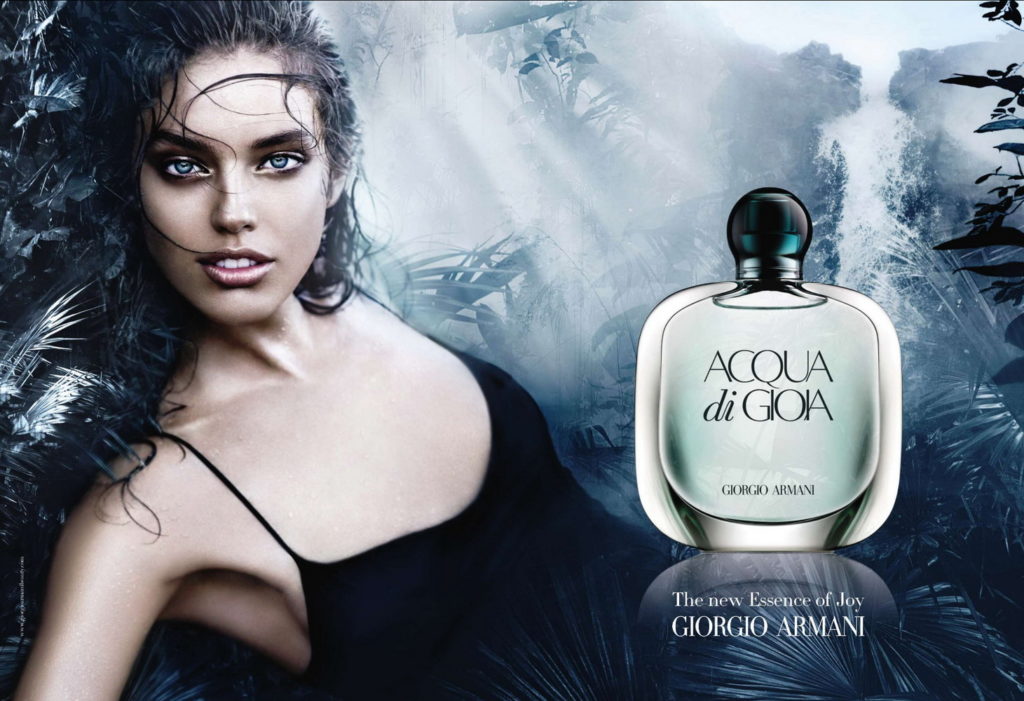 Perfumes are those gifts from Italy that you can easily buy in airports too, and they would probably cost even less than in the actual stores. Well, if you buy them in the duty frees'. There are plenty of amazing Italian perfumes from some of the biggest luxury brands you could've heard about. We actually made a list of the best Italian perfume brands too, so you can explore before buying!
Some of the best Italian perfumes to buy are from brands like Armani, Versace, Gucci, Dolce & Gabbana, and Valentino. At least that's the overall accepted opinion. I definitely would suggest smelling around some Armani perfumes first though, especially the Acqua di Gioia is a top pick I believe. Versace has a few great smells I love and D&G too, but don't forget also to check the BVLGARI perfumes! Those…!
21. Clothes
Right, so when you're in Italy, clothes are some of those things that you should consider must buy souvenirs in Italy. We have made a list of the 35 best Italian fashion brands for you to pick from, however, it's not only the luxury and famous brands you should think of when it comes to clothes. Clothing is something that is considered Milan Italy souvenirs since it's the fashion capital.
However, in each town, you can find shops by local designers which are stunning. From Positano to Bologna, in each city and bigger town, there are plenty of stores of local designers to pick from. If you're looking for clothing as souvenirs to buy in Rome Italy, you can check the best fashion brands in Rome, but you can also just walk down Via Nazionale to find some beautiful pieces.
22. Shoes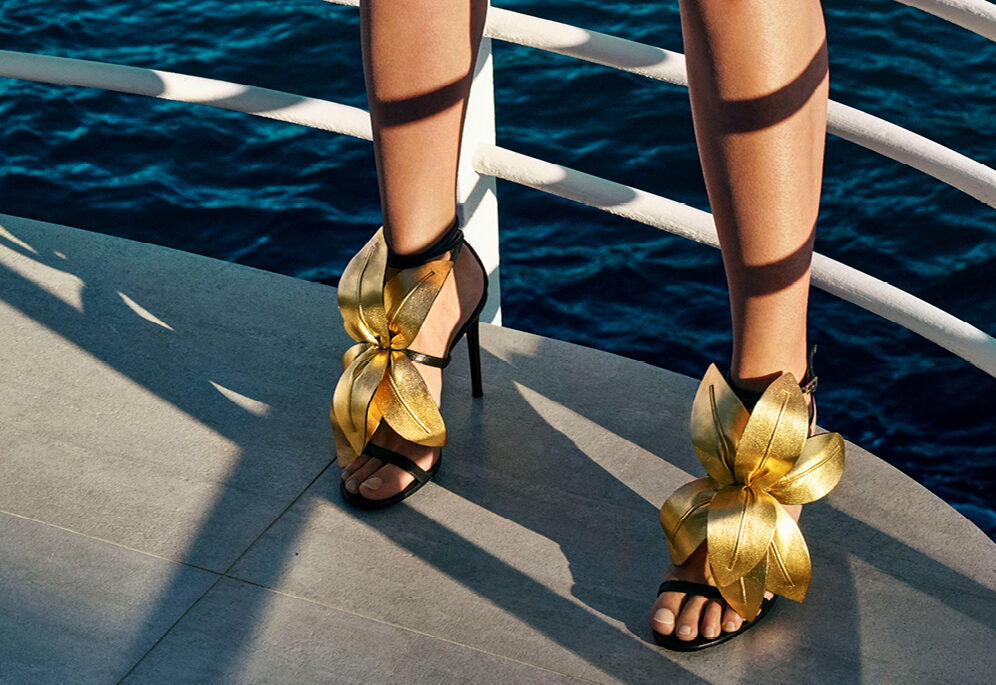 Right after clothing, the other amazing category Italians are unbeatable and what's great for Milan Italy souvenirs, or well, anywhere in the country with shoe stores is to buy shoes in Italy. The artisan work, the high-quality leather, and the design. All of these add up for you to want to have at least one pair of shoes made in Italy.
We've put together the best Italian shoe brands for you to pick from, but there are plenty of artisan shoe stores in each of the cities to buy beautiful pairs of shoes. One of the best Italian gifts you could make for yourself or someone you love is a beautiful pair of sandals, high-heels, or Oxford dress shoes for men.
23. Watches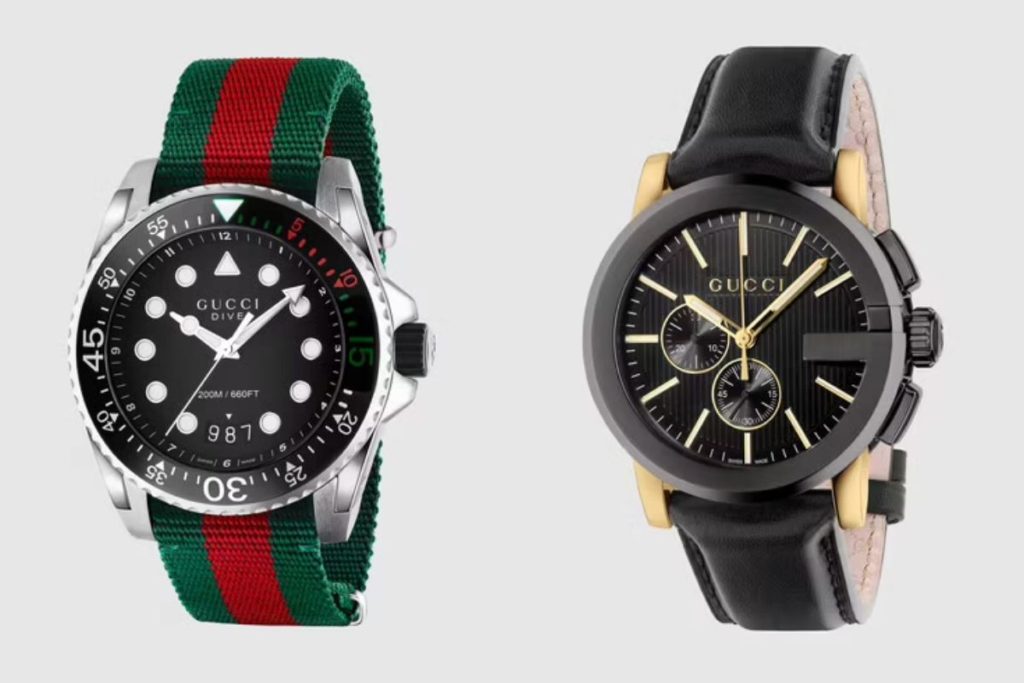 When it comes to beautiful Italian souvenirs online, and Milan Italy souvenirs, I really recommend you keep an eye on watches. Indeed most of the biggest Italian luxury brands have their own watch lines too to pick from. These are usually more affordable pieces than clothing and shoes from luxury brands, but of course, there are high-end pieces too made of full gold and diamonds.
What the point is when it comes to watches is that you can find plenty of beautiful watches for all types of budgets. We also have a list of the best Italian watch brands which will make it easier for you to know what brands you should look for when it comes to watches. The best part about buying a watch in Italy is, that it's so tiny, it can fit easily in your luggage. Or, if it's for yourself, you can just wear it during your travel.
24. Jewelry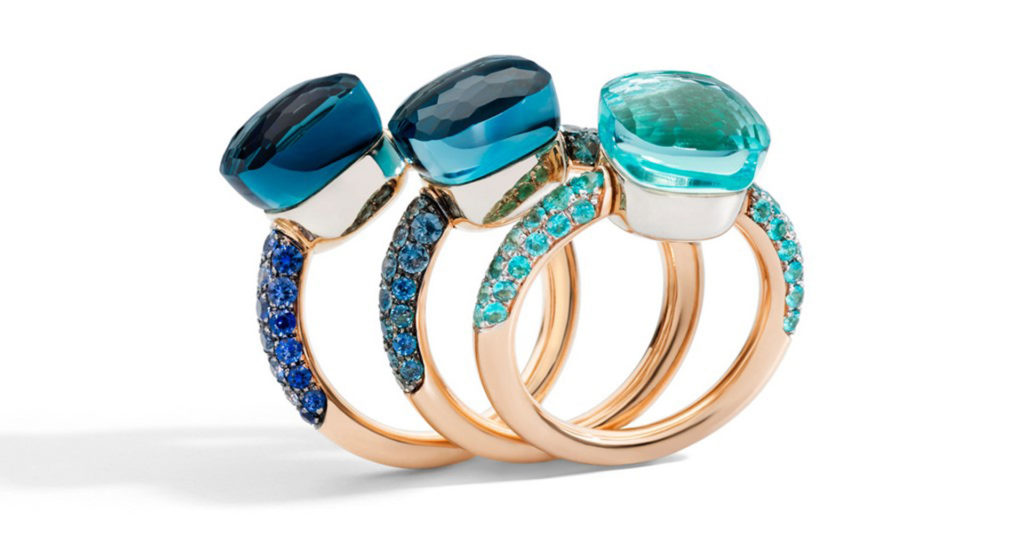 Italy is famous for its artisans and craftmanship also when it comes to jewelry. Some of the finest top jewelry brands in the world are actually Italian. Think about Bulgari, Pomellato, or Damiani. On side of these big names at the most famous Italian jewelry brands, there are plenty of Italian handmade jewelry brands to pick from for your Italian gifts.
This is actually a topic that you will be overwhelmed in Italy to pick the right ones for you. From Rome to Florence, from Venice to Milan there are hundreds of artisan jewelry stores, fine jewelry stores, and unique brands that make the most exquisite jewelry you could ever buy. We have articles also for jewelry stores in Florence, Milan, and Venice too. Make sure to check them out if you want to pick jewelry as your Italy souvenirs.
25. Bags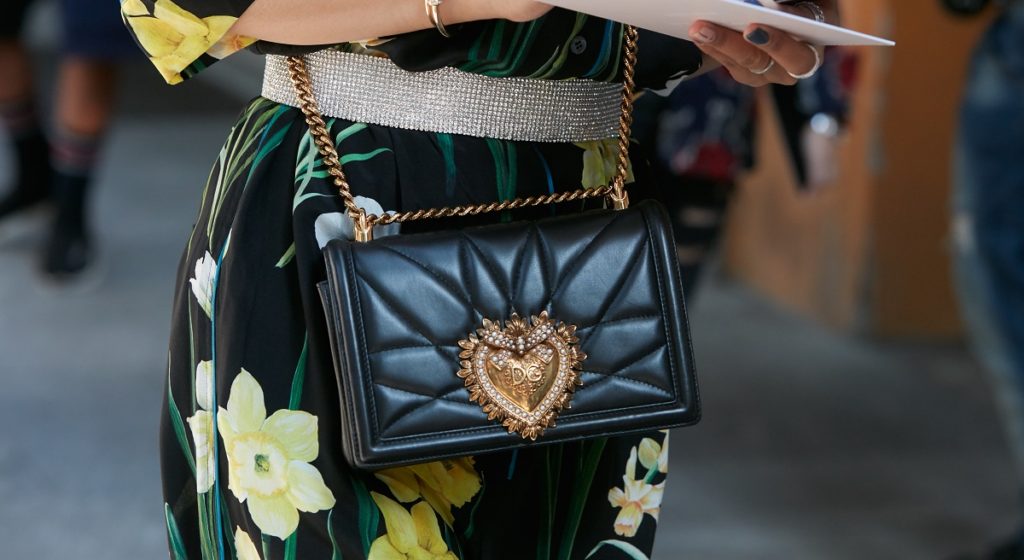 Last but not least, when you want to buy Italy gifts, those breathtaking Italian designer handbags are to watch for! This is one of the best categories for Milan Italy souvenirs since you can find dozens of stores for the most beautiful, best quality handbags. If you're up for designer handbags, make sure you pay attention to Dolce & Gabbana, and Moschino especially.
Of course, the king of bags and leather shoes is Prada, but Moschino for example is more affordable. If you're looking for trendy pieces, you should also check the Chiara Ferragni bags too! However, to not point out just 3 brands, you should definitely check our list of the best Italian handbag brands! This will make your search easier!
Wrapping up the 25 best Italian gifts – Italy souvenirs
As I said at the beginning, Italian souvenirs are not just about magnets, small statues, and snowballs. The best Italy souvenirs are the local products. Food products like cheese, pasta, or pastries. Clothing and accessories are other perfect picks for Italian gift, and there are also all those unique souvenirs from Italy like ceramics, grappa, antique books, and artisan jewelry too. We hope you found something on this list that fits your taste, and don't forget to check out all those linked brand lists too!
Pin it: Italian gifts – Italy souvenirs