10 Best Italian Dinnerware Brands
Italians are revolutionizing the world with these 10 best Italian dinnerware brands. Ceramics and pottery have been in their blood for a few decades and they do not disappoint. Children learned from their grandparents and parents the secrets to making these beautiful objects be a part of their everyday life. Brands such as the Sorelle Percento were created to make long-lasting dinnerware that will bring the family together for lunch or dinner and really enjoy their time together.
10 Best Italian dinnerware brands
The best Italian dinnerware brands have been made by the best craftsmen and artisans, they are here to deliver you quality products, sometimes affordable other times for higher prices. We are sure that you will find a dinnerware set on this list to fall in love with and to be a part of your life when you want to serve a delicious meal to your family. Dinnerware brands made in Italy with love and care and we can't wait to share the details with you. Let's see what these 10 Italian dinnerware brands are.
1. Ceramiche La Giara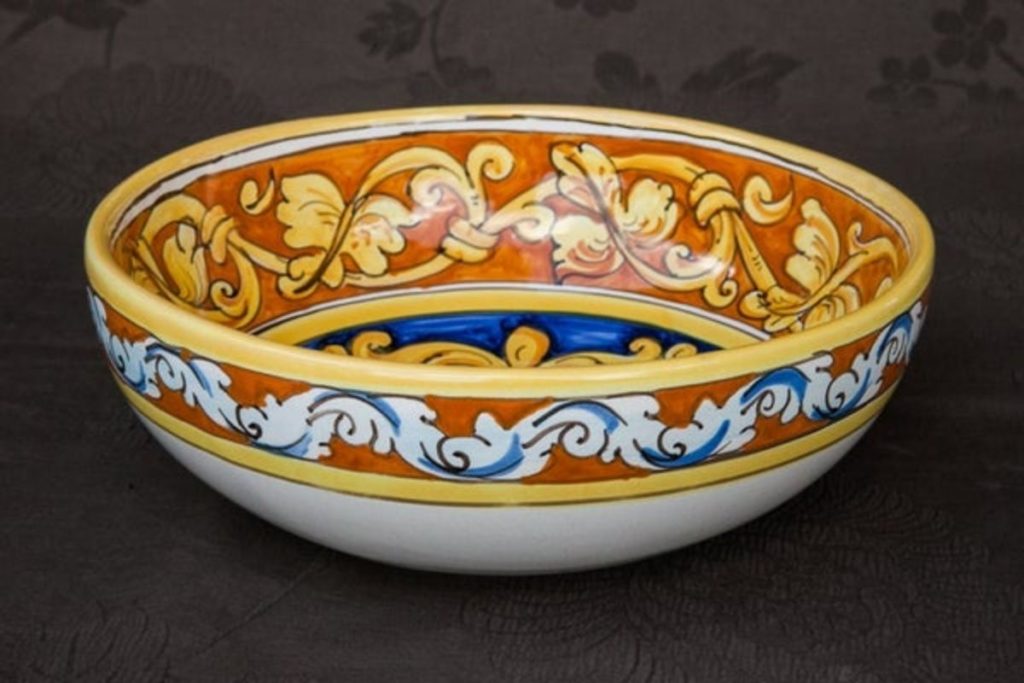 We have our first of the 10 Italian dinnerware brands called Ceramiche La Giara in the province of Messina. These are typical Sicilian ceramics produced since 1953. Their vision is to create handmade ceramics representing the past and the present, with a hint of nature.
These are 100% handmade, each of them is hand-painted and crafted to perfection while keeping that traditional feel of the ceramics. There are a number of collections, starting from cooking utensils, to ceramic work and even ceramic tiles. The bowl seen in the picture costs around €63.00 and it is worth every cent. Different colors and shapes are available for purchase, you can pair the Sicilian Baroque dinner plate with this bowl.
The dinner plate costs €36. La Giara even has specific pasta bowls for your delicious Italian pasta dinners served with style. The prices are quite reasonable considering this is all handmade and painted individually, these ceramics are not made in mass production. La Giara would look good in any household and that is why it is on our list of dinnerware brands made in Italy.
2. Forme Roma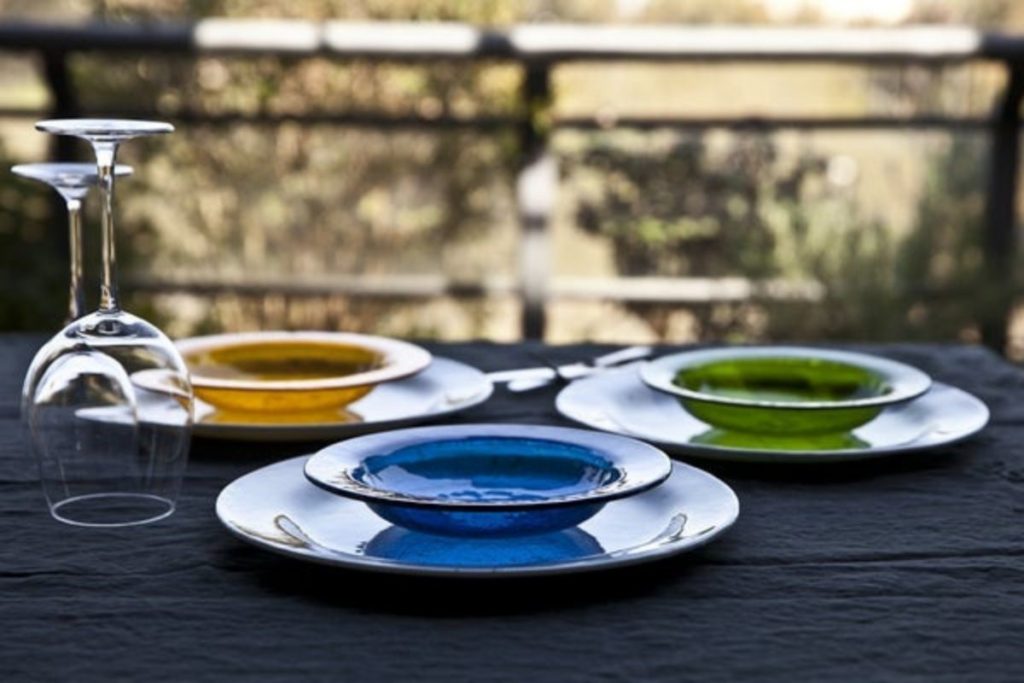 Forme Roma did not start with glassmaking in the beginning. The founders, Rita Rivelli and Giorgio Funaro originally restored famous palaces and churches. Studio Forme Roma was founded in 1973. Today they have a line of glassware. What is the inspiration behind the designs? Rita and Giorgio get their ideas from ancient, medieval, renaissance, and baroque artifacts.
Many of the pieces are hand-painted and they are truly one of a kind. What makes Forme Roma one of the best Italian dinnerware brands? Looking at the products they sell, the prices are very affordable. One set of glass dinnerware containing 6 dinner plates and 6 soup & pasta bowls only costs €76.00.
The Margherite set for example is completely hand made and it gives back a modern yet elegant style. One of my favorites is the DIP Stripes glass dinner set, also costing €76.00. This set includes 4 dinner plates and 6 soup bowls. The bowls are made out of blue glass and the plates are all hand-painted on a white background. Anyone would enjoy eating from Forme Roma plates!
3. Vietri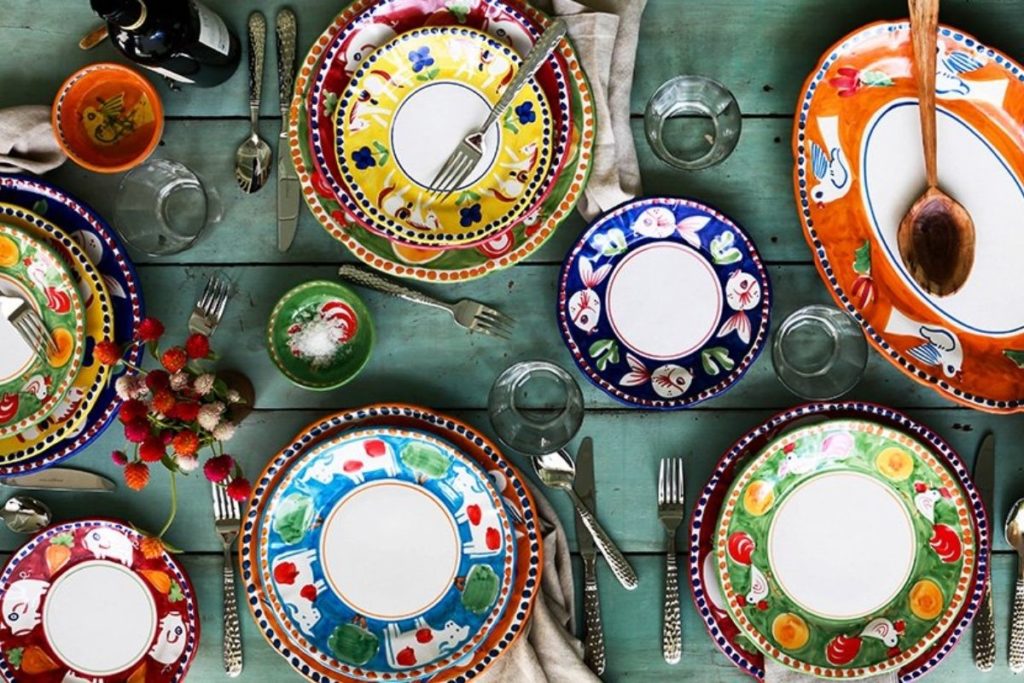 Vietri's story is unique and heartwarming. It started with 3 women, Susan, Frances, and their mother. They fell in love with Italy on their first trip in 1983. Discovering the handmade dinnerware at the hotel was the first step in creating Vietri. The founders wanted to share their passion with everyone and so decided to create the Vietri brand.
The dinnerware is colorful, playful, and inspired by Italy. Vietri focuses on sharing a meal with your loved ones and respecting the time spent around the table. We love their holiday sets the most since they are colorful and will make any festive period much more special.
Prices can range depending on how many pieces you wish to buy. The Nutcrackers Sixteen-piece set costs over €800. Besides the holiday sets, they also sell different types of dinnerware, bakeware, and flatware. The dinnerware sets are equally beautiful, with so many different colors to choose from. Prices are affordable considering that many of the pieces are handmade and they are of high quality.
4. Tapinassi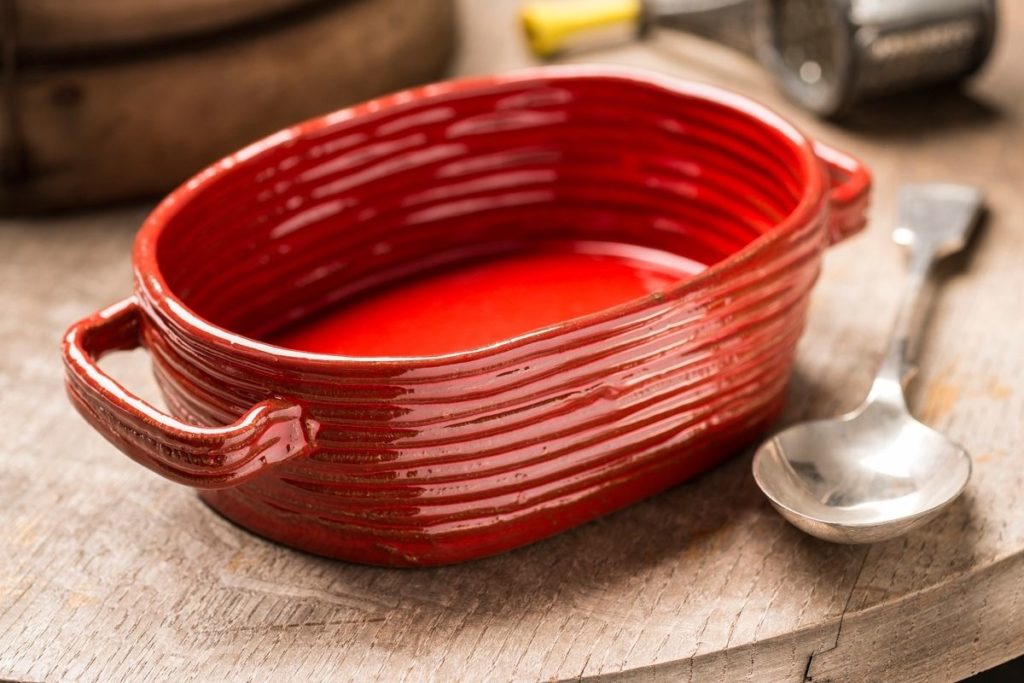 If you're looking for some color and quality, Tapinassi is the dinnerware brand for you that looks good with food as well as decorative objects. Founded by Gino Tapinassi in 1954 and is now run by his son who grew up watching their father work on his passion every day. These dishes are not only aesthetically pleasing, but they are also of the best quality crafted from Tuscan clay.
Tapinassi has a few collections, which include tableware, cookware, and Osteria ceramic collection. The best thing about these sets is that they are all handmade so you get to appreciate them even more. Let's talk about prices. How much will you spend on these items? My favorite one, which is in the picture, is the Ceramic Oval Pie dish costs €39.50 while a bowl is €24.00. Tapinassi also sells mugs and dinnerware sets.
This set will include a plate, a bowl, and a side plate all for just €45.40. These sets come in a variety of colors. Some of them are colorful while others are neutral-toned. You can color coordinate all of your sets or use different shades for a happy vibe while having your meals in the comfort of your home. Tapinassi is definitely one of the best Italian dinnerware brands out there.
5. Fasano Ceramiche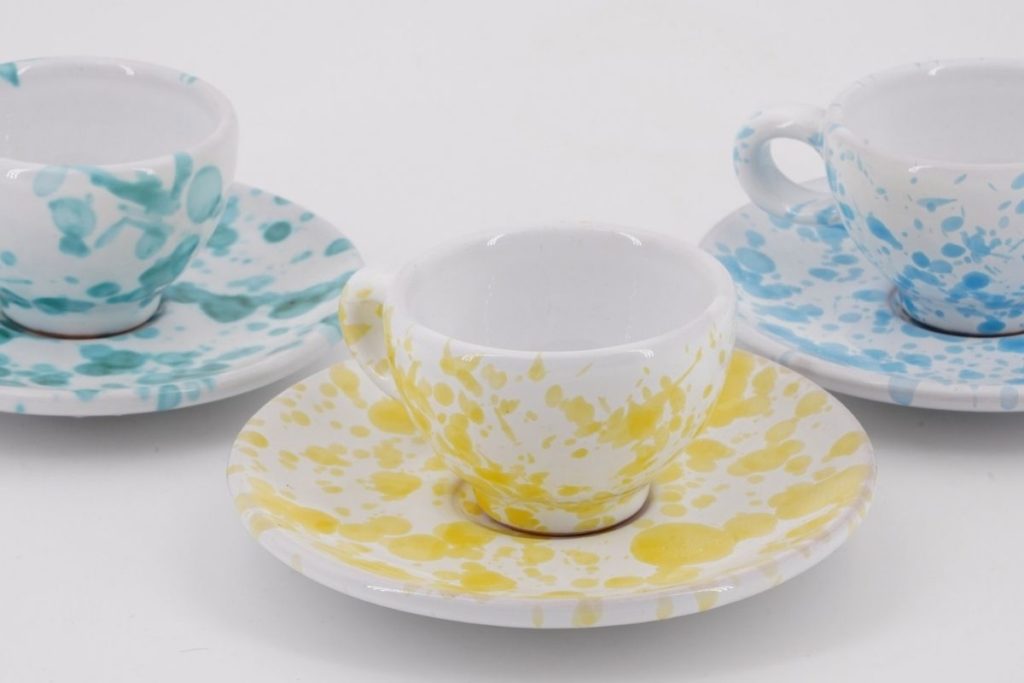 Fasano Ceramiche was born in the peninsula of Puglia and it was passed down to 18 generations. The current heir of the Fasano Ceramiche is Nicola Fasano who has coordinated the company since 1970. We also have to mention that Nicola has a daughter who as well took over the family tradition and created her own line of ceramics.
Today they have collections of vases, pitchers, tableware, fire pans, and many more. This tableware is as unique as the rest of the Italian dinnerware brands on the list. By going on their website you will find all of the collections available. It was a little difficult to search for the prices online as it seems like they are sold through other third-party websites.
Their coffee cup set seen in the picture only costs €13.00 while a hand-painted bottle will be roughly €15.00. There are a number of different colors and shapes available, some are colorful while others maintained a neutral tone. One of the interesting pieces is a Ceramic Holy Water Font sold for €200.
6. Virginia Casa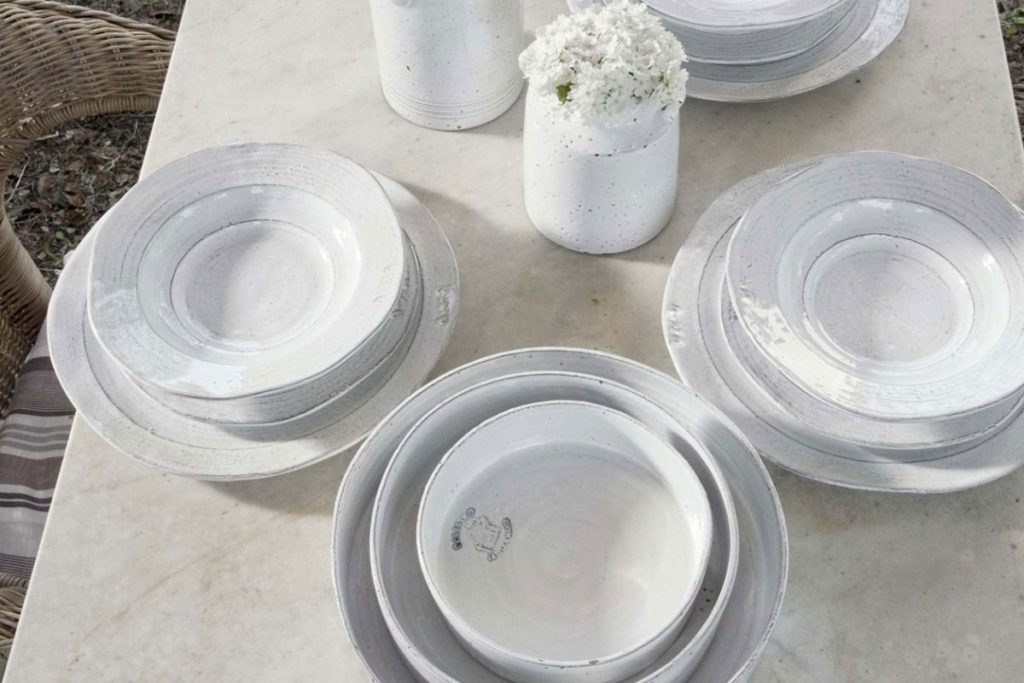 Here we have another one of the famous dinnerware brands made in Italy called Virginia Casa. This company was born in Tuscany in 1971. As you can see, Italians are lovers of pottery and they have been creating unique pieces for centuries, mastering their skills. the same is thought of Virginia Casa.
The artisans of the company make sure the items will fit perfectly into your home. These collections include a mix between country chic, classic and neoclassic, baroque to minimalism. Let's see what these collections are. The main collections we want to talk about are Galestro, Clorofilla, Lastra, and Italica.
Galestro is all about serving dishes during an event. Their plates are white with a rustic feeling and can range between €30 to €50 apiece (excluding the vases). The Italica collection is handmade and painted by an Italian family living in Tuscany. You can even mix and match the collections for any occasion.
7. Sorelle Perconte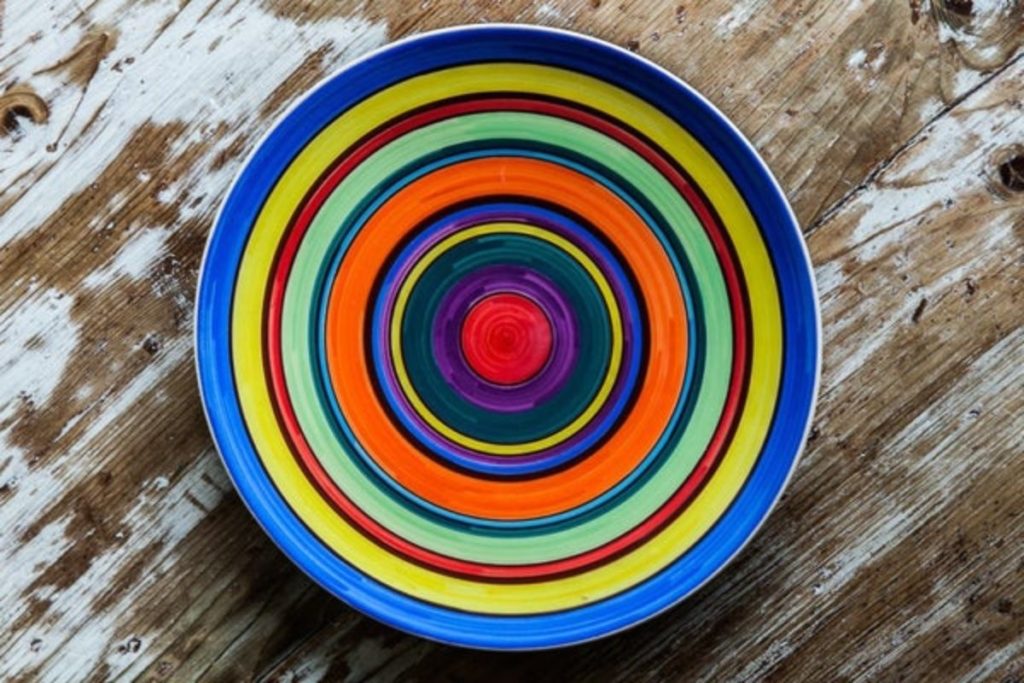 The next on the list of Italian dinnerware brands were also founded in Sicily, more precisely in Sciacca. Sciacca is a small town on the coast of Sicily known for its fishing, carnival, and also the working of ceramics and coral. By going to their small lab, you can learn how to make your own handmade ceramics. The founders, Loredana and Maria Paola started their journey of Sorelle Perconte in 2003.
They already had the foundations laid for ceramics in their childhood. What made them start ceramics and create dinnerware? The original purpose was to make terracotta work with food and enjoy having delicious meals on the plate. All of their materials are non-toxic, lead-free, and safe for use. These pieces are so colorful, reflecting the Sicily life. A few of their collections include Asia's line, Lila's line, and Gaia's line.
Lila's line is a mix of beautiful blue with purple. The plates are €45.00, the bowl is €25.00 and they even have an olives holder for €28.00. Gaia's line once again implements a gorgeous color of blue which represents the sea, paired with red and orange representing the sun. The plates are €70.00 while the bowl is €60.00. Overall these prices are very affordable and you get to support Sorelle Perconte to keep their legacy.
8. De Vecchi Milano 1935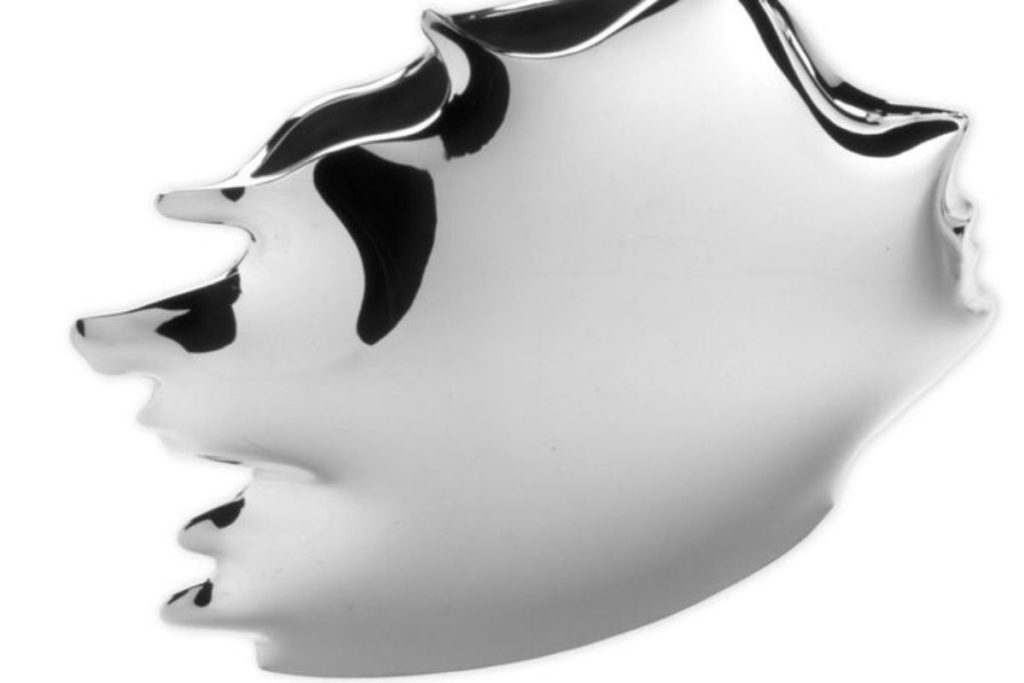 De Vecchi Milano is not like the other Italian dinnerware brands we have talked about. As their motto says "Responsibility, creativity and Made in Italy quality", they create the highest quality silverware products. It all started in 1935 by Piero de Vecchi. He was a sculpturer and engraver and had his own silversmith workshop. After Piero, Gabriele, his son took over the company in 1962.
Thanks to him the De Vecchi brand is known worldwide as a unique style of silverware. De Vecchi Milano has many collections today. They create home decor, jewelry, dinnerware, and much more. Let's talk about their famous pitchers. These are not just simple glass pitchers, they are made out of silver and will look great on any table.
One pitcher can retail at €4,500. The interesting-looking object in the photo is the Phoemina Sculptural vase retailing at €5,000! Whether you want to pour out water from a very expensive pitcher or indulge in some home decor, De Vecchi Milano will be a well worth investment!
9. Striulli Vetri d'Arte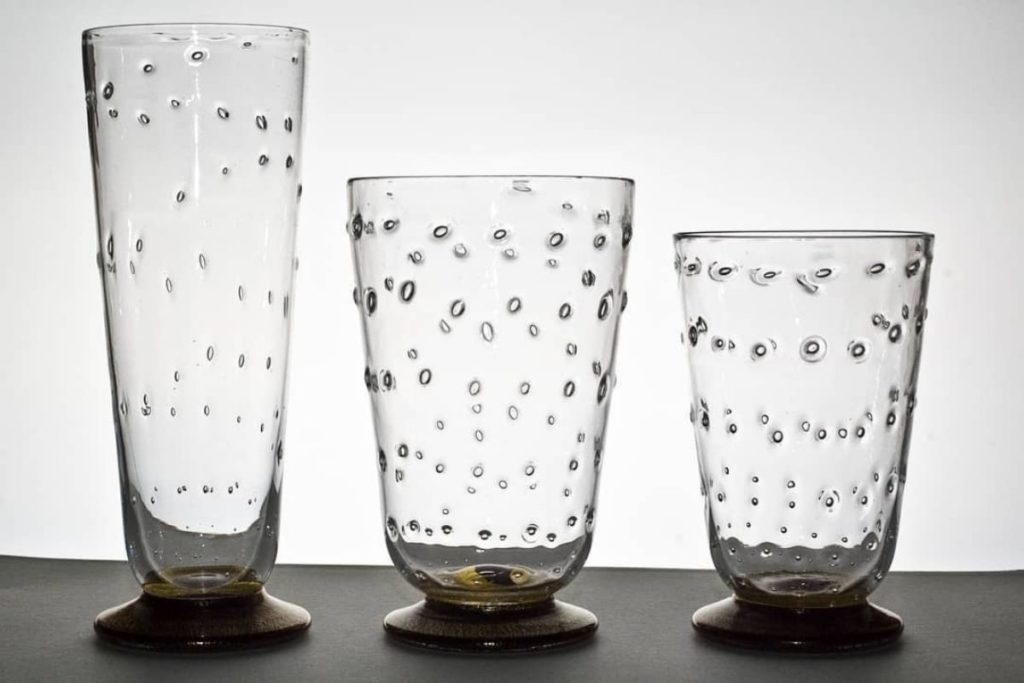 The owner of this famous brand is Alberto Striulli, who has experience in making glassware for 30 years. He loves to play with materials and 'transform them into objects that make a little dream'. Alberto also loves to play with colors when creating these products.
These glasses are made of Murano glass and they have the Vetro Artistico Murano certification. There are a number of famous collections. For example, the one in the photo is the Cylindrical bubble crystalline. One set can cost up to €290.00 the set containing 6 pieces. Another interesting and beautiful collection is the set of glasses with murrine.
These are crystal glasses decorated with murrine and drinking water out of them will feel luxurious. My personal favorite is probably the "Regina Margherita" glasses set retailing at €300.00 for 6 glasses (but also at €1.200 if you buy a set of 24), they are made of crystal and decorated with small lines on the outer rim called 'queen daisy' process. Striulli Vetri d'Arte is quite unique and we have not seen a similar brand create such products.
10. Kiasmo (Serving Bowls and Vases)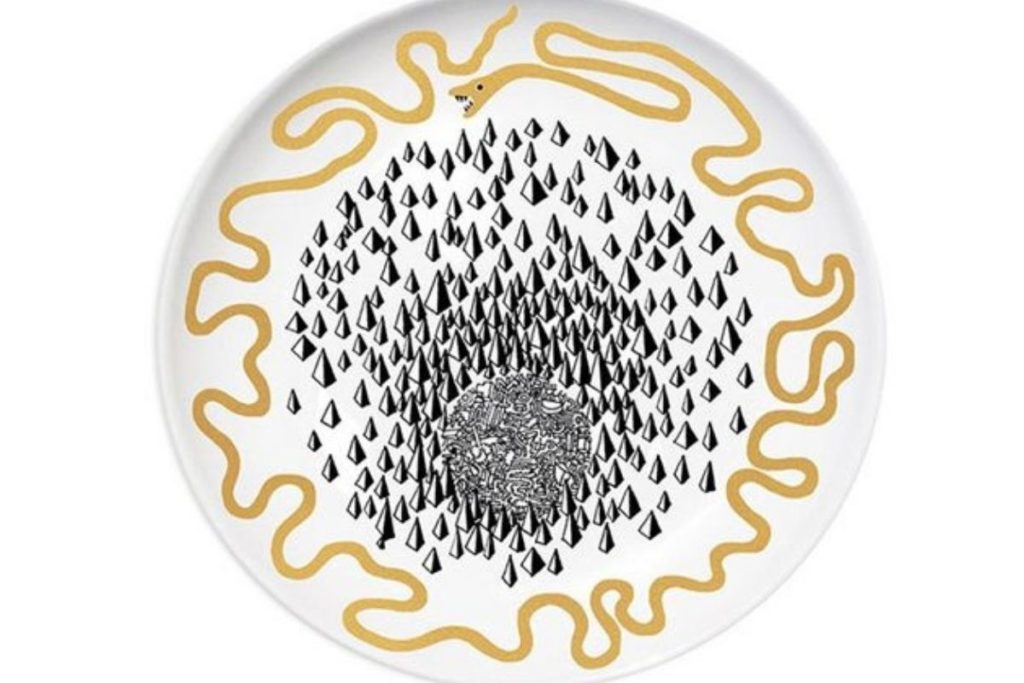 We have kept the best Italian dinnerware brands at the end. Kiasmo is a popular dinnerware, so if you wish to eat out of a €100.00 plate now is your chance. This brand is probably the youngest out of the 10 on this list. Born only in 2011, created by Vincenzo D'Alba, Francesco Maggiore and Mauro Melissano.
They claim to be a mix of art, design, architecture, and fashion. That is exactly how the website is divided when you want to shop. In the design section, you will find handmade ceramic plates. Kiasmo is very famous for its serving bowls. Once again handcrafted, one bowl retails are €100.00.
The designs on each plate, bowl, or vase are truly unique. You will not find another brand that does the same designs and it is very special as everything is handcrafted. Kiasmo vases are another beautiful piece to invest in, one vase costing up to €300.00 or even €1.200 if you wish to buy a larger one. The more expensive vases are a part of the Secret series.
Italian dinnerware brands – Conclusion
We arrived at the end of the list. Firstly, these 10 Italian dinnerware brands have made history and are worldwide known and loved. Italians proved that they are amazing in keeping the traditions of creating ceramics and crafting other materials. Secondly, we have found a few brands that we absolutely love and wish to purchase in our own homes. Can't quite decide which is our favorite brand, however, it does not hurt to be introduced to more options. Let us know in the comments if you have also found your favorite dinnerware brands made in Italy.
Pin it: 10 best Italian dinnerware brands