10 Best Italian Cookbooks
It is true that the best Italian food books can never replace an Italian grandmother's recipes. Still, we love cooking, and we love a good Italian recipe book. Why? Because they bring us back to a tasteful past that smells of familiarity and comfort. So, if you are looking for a great Italian cookbook (and even just for inspiration), breaking news: this list has been composed with you in mind. So read on!
10 Best Italian Food Books – Best Italian Cookbooks
The best Italian food books contain simple instructions. They're the way to homemade, bring-me-back-to-the-past Italian pastry recipes and dinnertime gems. All of those books can be found pretty easily. In the Italian recipe book field, we've made it a point to select only the cream of the finest recipe books.
1. Essentials of Classic Italian Cooking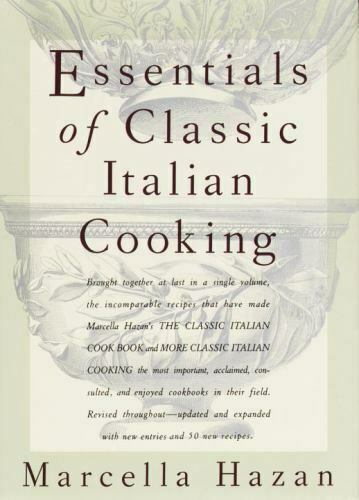 Marcella Hazan is famous for writing some of the best Italian food books. From rustic Italian food book titles to antipasti and desserts, Hazan has become a classic in the field. Her most famous books are the Classic Italian Cook Book and More Classic Italian Cooking in which she delivers the secrets of authenticity.
Essentials of Classic Italian Cooking has got to be her best Italian cookbook to date. In this book, she unveils the basics of real Italian cooking. It's not just about spaghetti and rigatoni. Rather, we're in for a true Italian dive with squid, garlic, polenta, and all kinds of herbs blended in recipes suitable for the expert and the beginner alike.
2. Southern Italian Desserts – Best Italian Food Books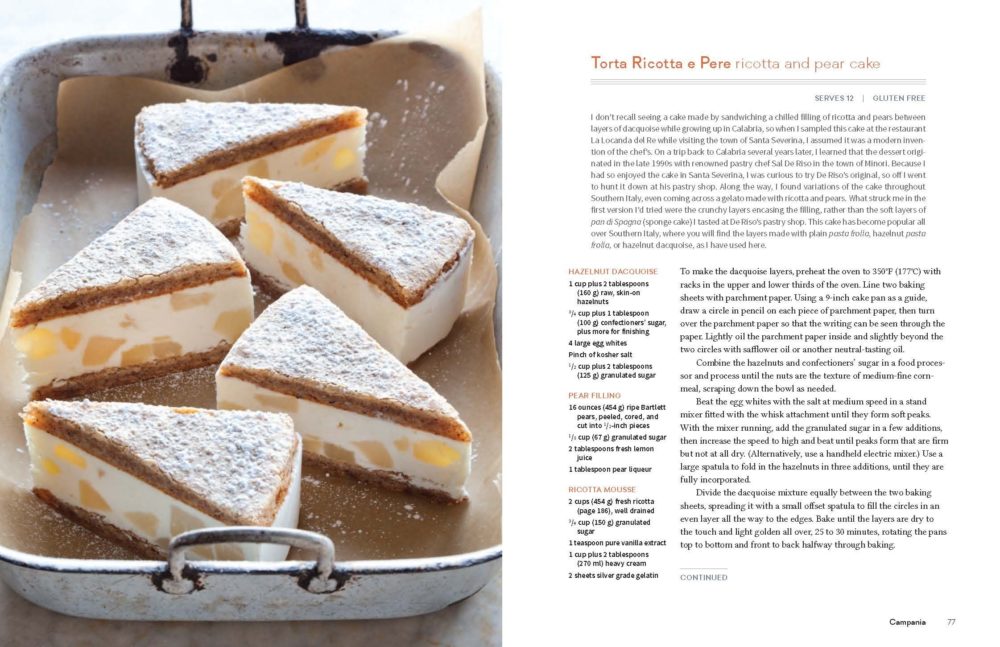 As far as Italian pastry recipes go, Southern Italian Desserts written by Rosetta Costantino is a classic Italian cookbook. Classic Southern desserts like the pear and ricotta pie (featured above) very much own their space within this mouthwatering, best Italian cookbook.
The Calabria-born author has listed and detailed desserts from Puglia, Sicilia, Basilicata, and more Southern locations. The goal? To allow us to bake the best Italian desserts. Effective and beautiful – it's just the book that you would put in your basket at the bookshop and not let go of.
3. La Cucina: The Regional Cooking of Italy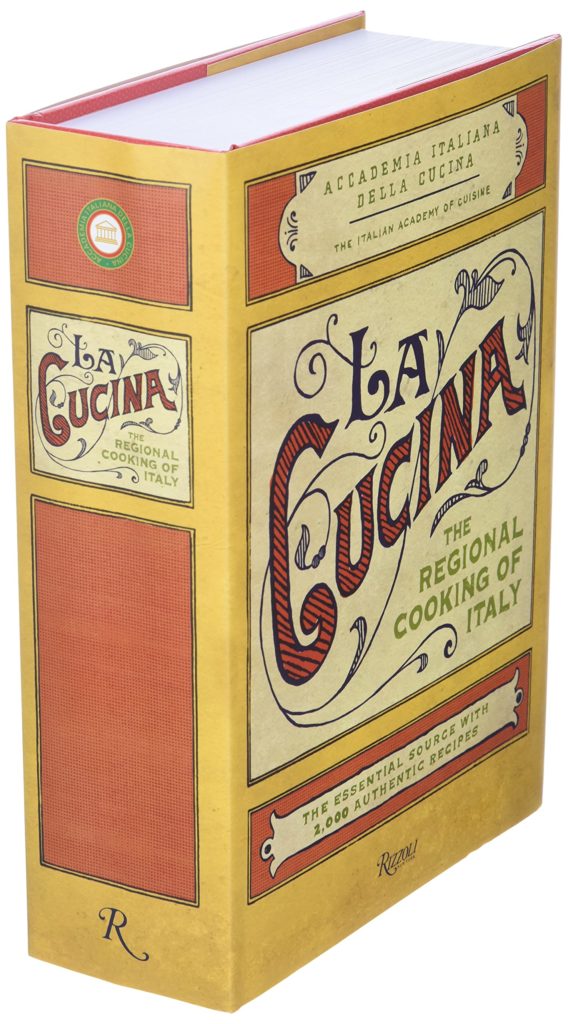 La Cucina has since long earned its rank among the best Italian food books. The regional cooking of Italy is incorporated in a rustic Italian food book co-written by the Italian Academy of Cuisine.
The goal of this classic Italian cookbook was to share hundreds of recipes that represent the patrimony of Italian country cooking. Techniques, ingredients, recipes – every detail is broken down to offer the most delicious – and authentic – recipes.
4. Never Trust a Skinny Italian Chef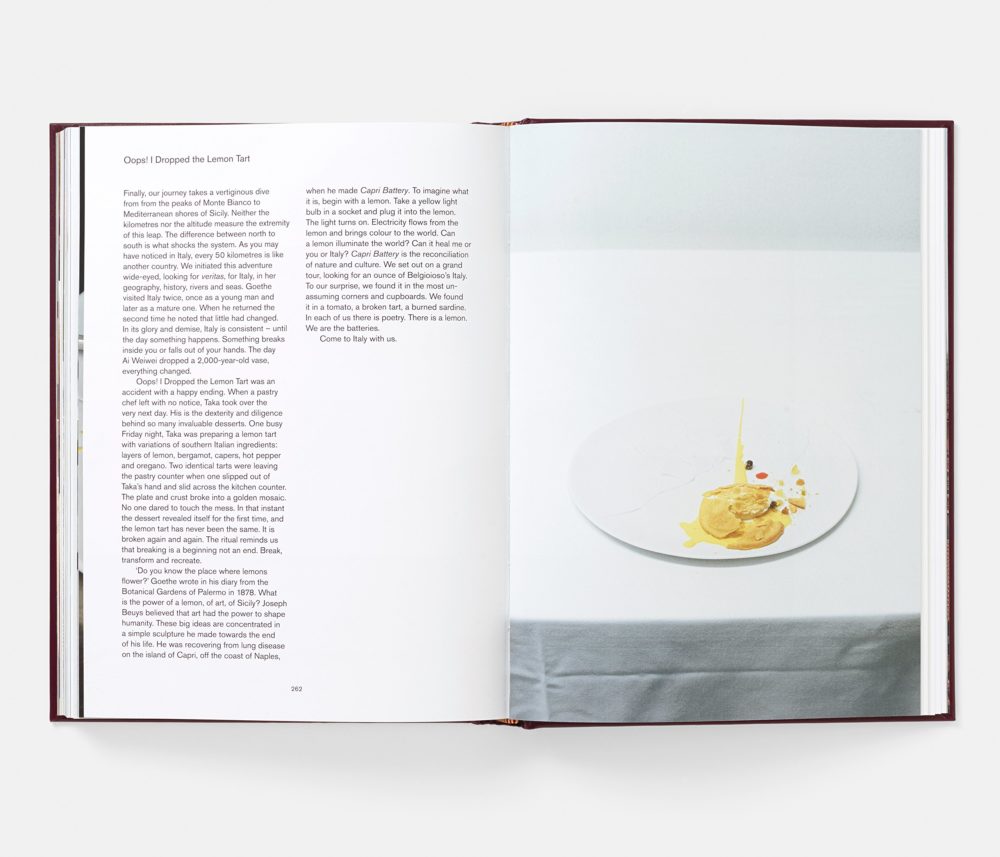 Never Trust A Skinny Italian Chef is proposed by Massimo Bottura, "the Jimi Hendrix of Italian chefs". This might very well be the best Italian cookbook, and that is a lot to say about the chef who has made the restaurant Osteria Francescana famous in Italy and throughout the world.
Fifty recipes complement each other in this Italian cookbook, which is one of the best Italian food books as per its innovative, delicious ingredients and recipes. Definitely can be called the best Italian cookbook by many. You can find pastries and all kinds of delicious Italian dishes in this one!
5. Best Italian Food Books: Dolce Italiano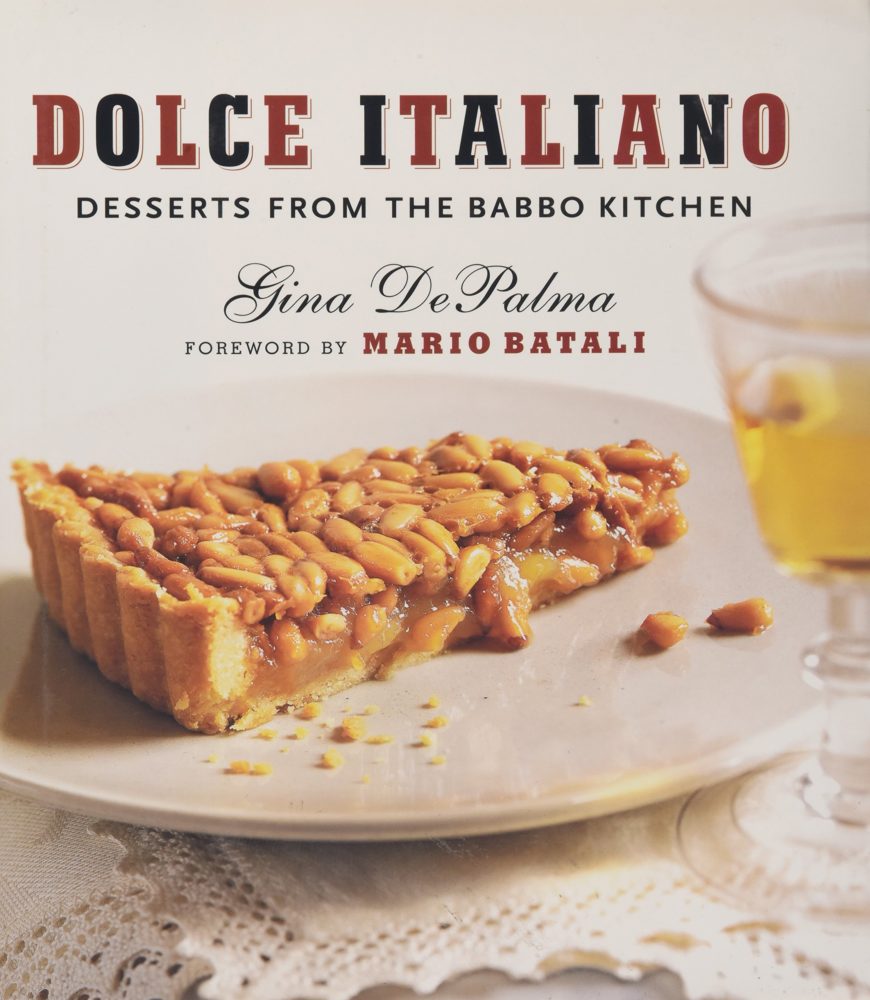 Gina De Palma has imagined Dolce Italiano as the ultimate Italian recipe book. Inside, you can find exciting recipes that mix crazy ingredients: Sesame and white corn biscotti, mascarpone, Chocolate, and walnut pie from Capri…
It's just your classic Italian cookbook, with classic Italian pastry recipes. With a twist, of course. So if you're looking for the best Italian cookbook, you might just want to check this out too!
6. My Calabria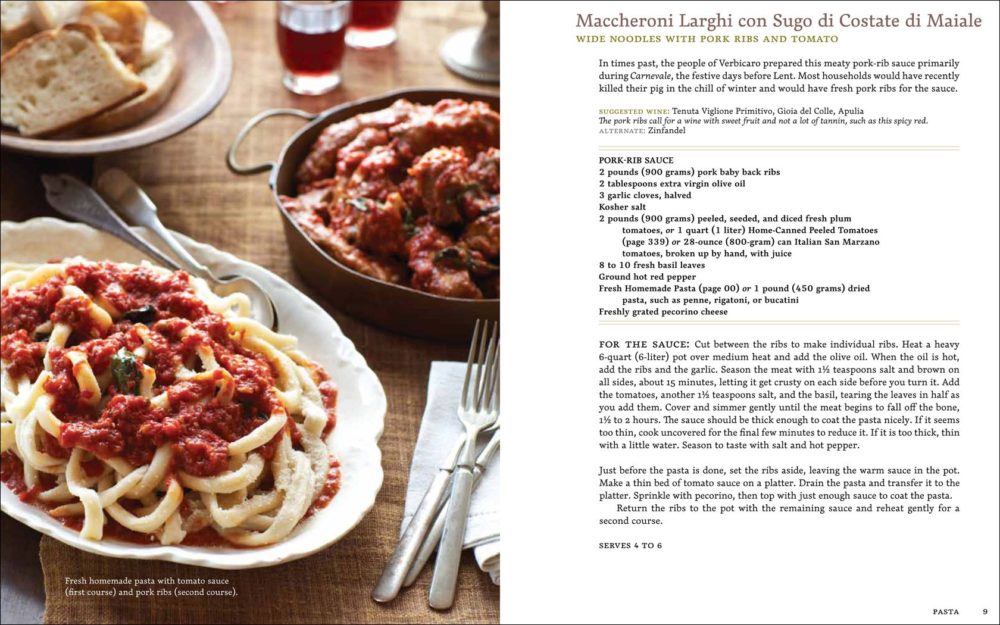 If you've been to Italy and are now missing the authentic tastes of the country, My Calabria is the best Italian cookbook for you. It's one of those books that feature images so mouthwatering that you wish you didn't have to cook and enjoy it without plunging your hands in the ingredients.
This Italian cookbook by Rosetta Costantino features lasagne from Calabria, Sweet peppers fritters, bread from Calabria… The rustic Italian cookbook recipes are super easy to bring together, too!
7. Plant-Based Italiano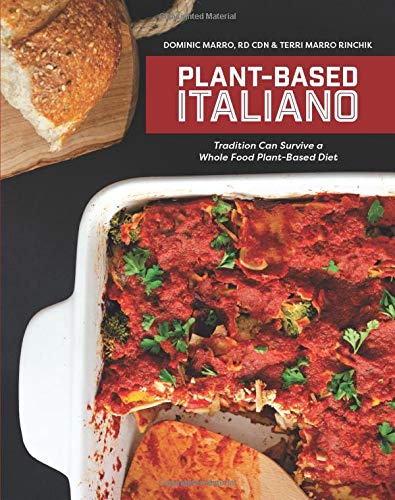 Over the last few years, Italian cooking has diversified. So this vegan Italian cookbook, Plant-Based Italiano is proof that Italy can be merged into the vegan vibe.
The book, written by Terri Marro Rinchik and Dominic Marro, a dietician, is everything that a rustic Italian food book should be. However, it offers options for everyone, and we love that all-inclusive Italian food feature.
► Read: 10 Best Neapolitan Dishes To Try and Adopt
8. Rustic Italian Food: A Cookbook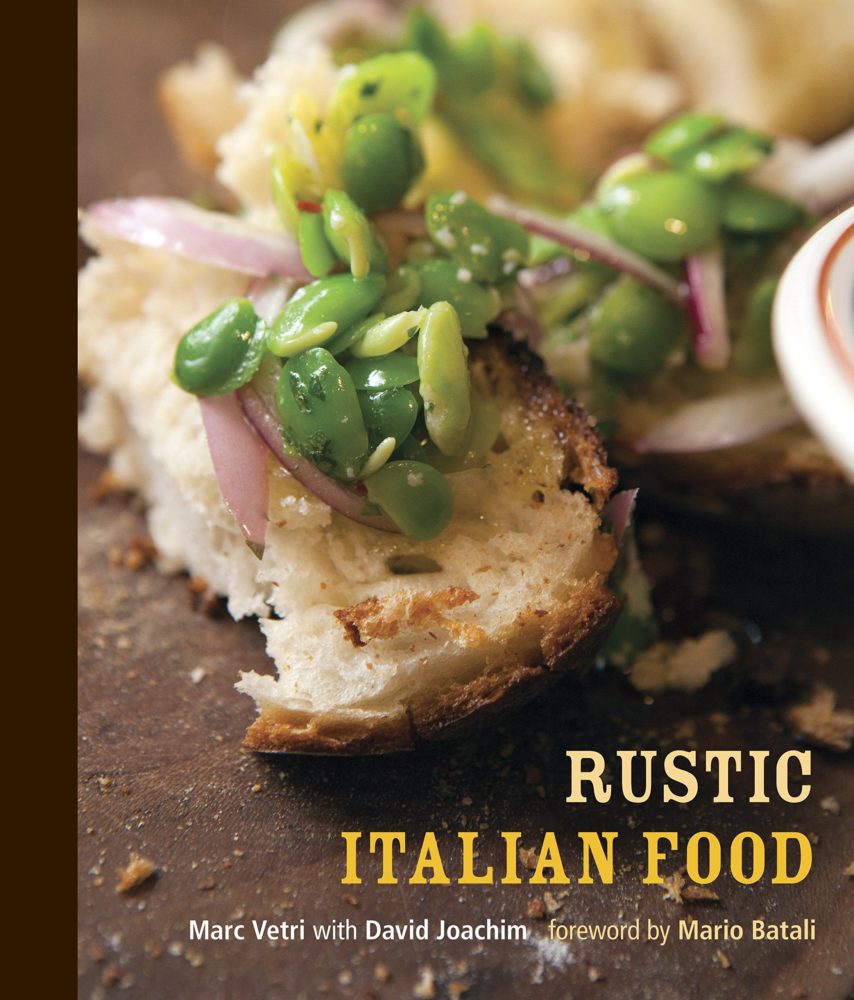 Rustic Italian Food by chef Marc Vetri is your ultimate rustic Italian food book. The chef, who has won multiple James Beard awards, offers options to the home cook who takes Italian cooking seriously. This is not your usual Italian cookbook in which you're going to switch up ingredients and techniques.
This is an Italian comfort food book that aims to please and aims to teach. Techniques and ingredients are pictured to help you put together the most essential Italian recipes, from back in the day.
9. Best Italian Food Books: The Roads to Rom
The Roads to Rome has got to be the best Italian cookbook at the moment. Like anything, food books follow trends and inspirations. This authentic Italian recipe book is the product of two minds: Jarrett Wrisley's, a food writer and restaurateur, and Paolo Vitaletti, co-founder of the restaurant Appia in Bangkok.
A lot of humanity has been distilled in this Italian comfort food book. The writers have visited farms, restaurants, artisans, and producers to bring to life the tastiest book possible. And we love it.
10. Chloe's Vegan Italian Kitchen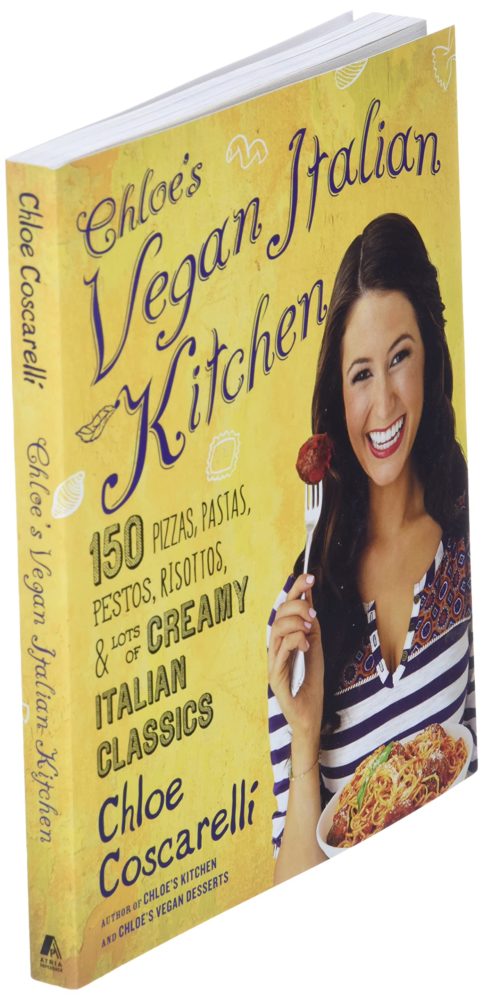 Slowly getting to the end of the list of the best Italian cookbook. Chloe Coscarelli's vegan Italian cookbook has had a breakthrough on the Italian comfort food book scene. You have to admit that vegan food is still budding in Italy, even in places like Rome. That's why this authentic Italian recipe book remasters creams, pizza, tiramisu, and gnocchi.
Among other recipes, of course. Chloe Coscarelli won Cupcake Wars and went on to develop this new addition to her book line. A great line that already includes Chloe's Kitchen and Chloe's Vegan Desserts – both mouthwatering.
#Bonus: Lidia's Favorite Recipes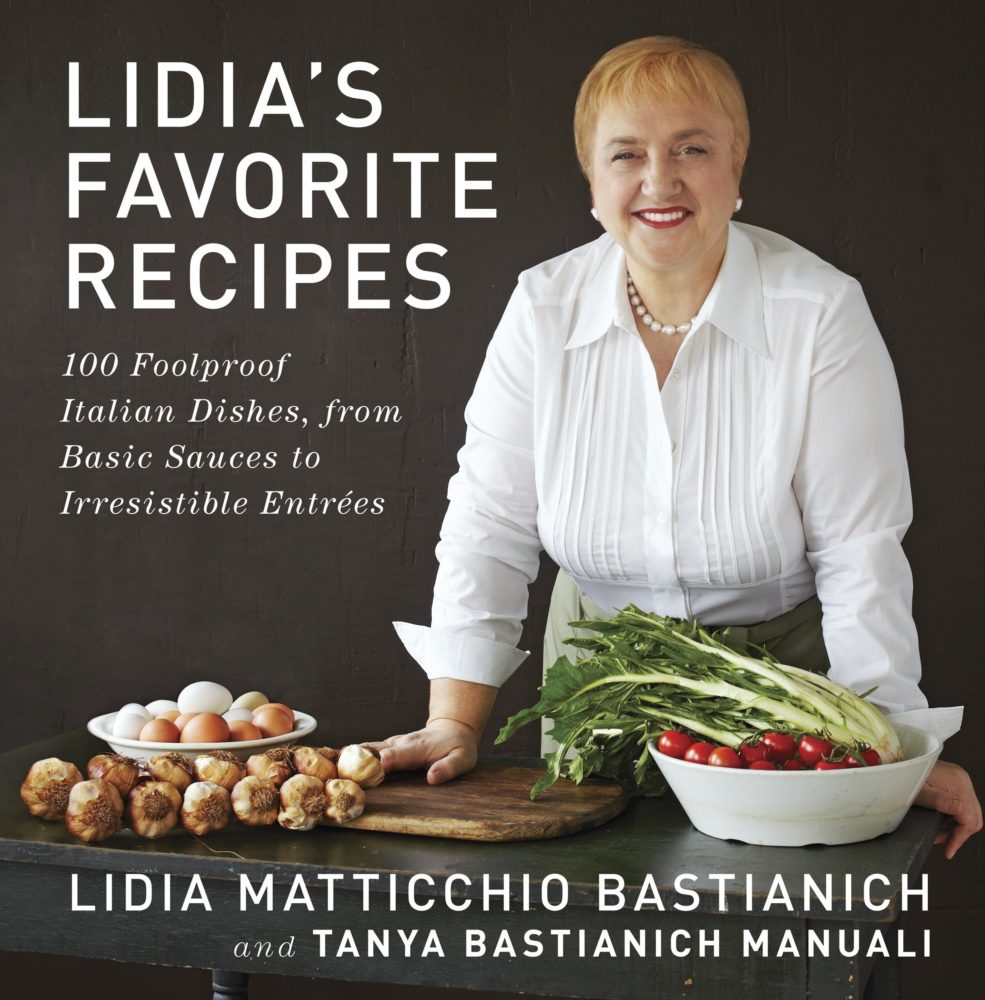 This list would be very much missing a link without Lidia's Favorite Recipes, one of the best Italian food books. Is it the Italian pastry recipes that dragged us to Lidia Matticchio Bastianich's latest title? Or is it the fact that we've got here a proper Italian comfort food book?
The chef's propositions throughout the whole of this authentic Italian recipe book are all more mouthwatering than the next. It's not Lidia's first try. The chef has been a figure of the Italian cooking scene for years. In this new edition, it's all about family, family, family. It's all about building up your own family traditions with strong basics. Yummy.
Wrapping Up 10 Best Italian Food Books – Best Italian Cookbook
We really hope you've enjoyed this thorough list of the best Italian food books. It is important – vital, really – to share the best of Italian cuisine. Still, we've thought you'd enjoy a good Italian recipe book, to cook as if you were in Italy right now. For the moment, just relax. Have a read through some of the most delicious creations, and complete them easily, step by step.
Of course, let us know what you've cooked, too. And if you want to learn more about Italian cuisine, how about discovering the most famous Italian types of cheese? Also, if you're looking for an international cookbook pdf, make sure to check the Wandering Cookbook!
Pin It: 10 Best Italian Food Books – Best Italian Cookbook