15 Most Famous Italian Influencers
The question of the day: who are the best Italian influencers? No matter if it's football, fashion, humor, motorbikes, music, or movies, we have quite an extensive list of the most famous Italians today, the top Italian Instagram influencers. We didn't go only for the basics, we've added to our list not only Italians, but Italy-based personalities, the best Italian fashion influencer, and the most outstanding glam photographer too. To be fair, everyone on this list are people we personally follow, and we've been following them for years now. The list could've easily gone up to even 30, but we wanted to bring the best selection of those, who are personally very active on social media, and they also have a big following.
15 Most famous Italians – Best Italian influencers Today
The below list is ordered after the number of followers they have, especially as we've been prioritizing Italian Instagram influencers, who, as we said are really active and popular on the social platform. You'll see some of the most famous Italian influencers from Khaby to Chiara Ferragni, Michele Morrone, Mariano di Vaio, Buffon, the fashion queen, Donatella Versace, and many more! We're also bringing some popular singers, Italian fashion influencers, actors, photographers, designers, and more! Let's see who are the most famous Italian influencers today!
1. Khaby Lame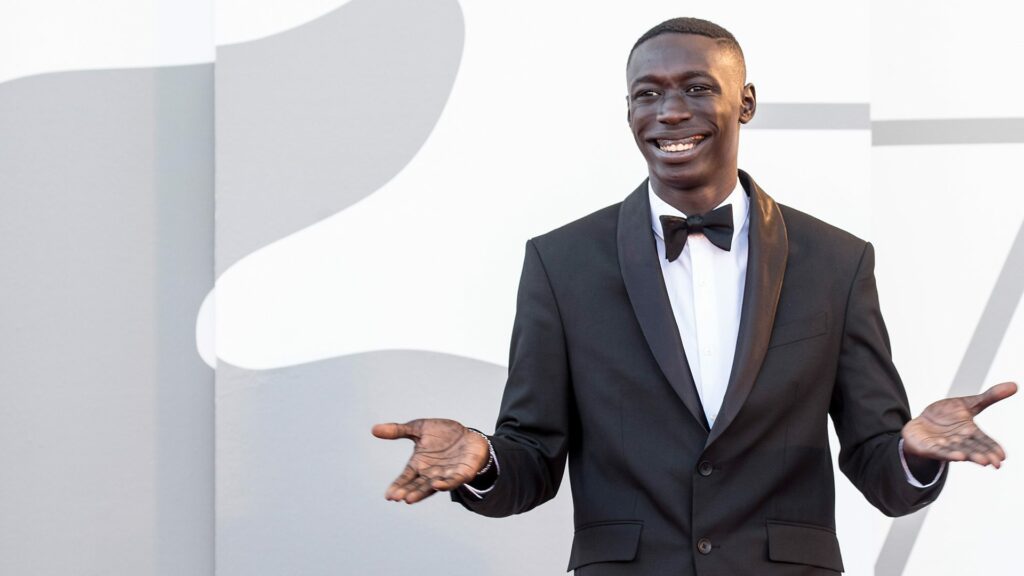 75 million Instagram followers
Khaby is the guy who brought sarcasm and irony to a whole new level, and the world just loves it. He's considered one of the best Italian influencers, even though we never even heard his voice, and still, he was able to build his digital empire in just a couple of years. Khaby's name is Khabane Lame, and he's only 22 years old.
When it comes to Italian male influencers, and well, actually influencers all around the world, Khaby is one of the youngest, yet he's following passes people like Zukerberg even! He was born in Senegal, and he lives in Italy since he was one year old. While here we mostly concentrate on Instagram, we must add that Khaby in 2022 became the second most-followed TikToker in the world, which if you ask me, it's a pretty big thing to do from the peace of your house.
Last year he signed a multi-year partnership with Hugo Boss, and this spring in 2022 he was featured in their #BeYourOwnBoss campaign. To cut things short, of his really popular video combos where he features videos that present overly complicated actions followed by him showing the simple, very obvious ways to sort things, he became known worldwide, and he achieved fame at such a young age in only 2 years, which is amazing! If you didn't follow him, you should start now!
2. Chiara Ferragni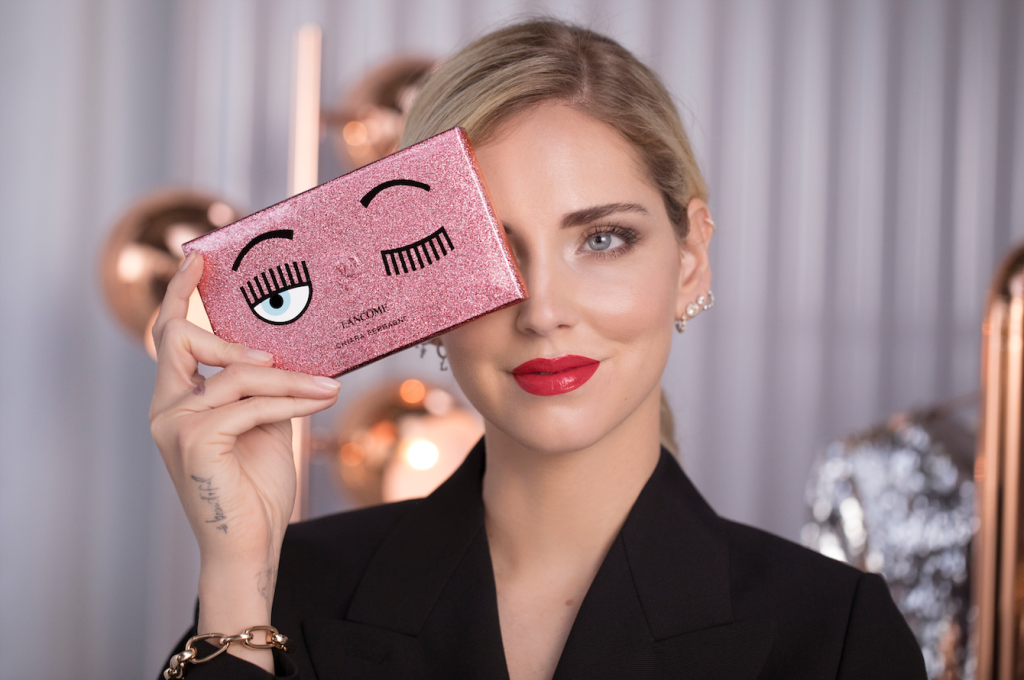 27 million Instagram followers
Chiara Ferragni is the most famous former Italian fashion blogger, and beauty blogger, at theblondesalad.com. Now the most famous Italian fashion influencer, and brand owner, among many other amazing things she's doing! She is also of the most popular, most famous fashion influencers in the world, with a following that has passed 27 million!
Chiara is definitely one of the most famous Italians today, and her brand is also booming all around the world. The Chiara Ferragni Brand seems to be a huge success in the entrepreneur's career, while she's also a board member of one of the best Italian shoe brands, Tod's. With her family, they also launched the Ferragnez series which is available on Amazon, and it's something like the Kardashians, yet much, much better (at least in my opinion).
Chiara is 33 years old, and she's married to the famous Italian rapper, Fedez who is also on this list. She's the mother of two cuties, Vittoria and Leo. If you're following her on Instagram, you could see a mix of everything about her life. There's the fashion, obviously, but she's showing off her brand's products, as well as giving you insights into her and her family's everyday life.
Also, not long ago she became a board member at Tod's, one of the best Italian shoe brands. Chiara is definitely one of our favorite influencers, because she's successful as an entrepreneur, while the family is also really important for her, and they do spend a lot of time together. She's fun, inspiring, and she's really strong, while being kind and lovely, and these are qualities we appreciate!
3. Gianluca Vacchi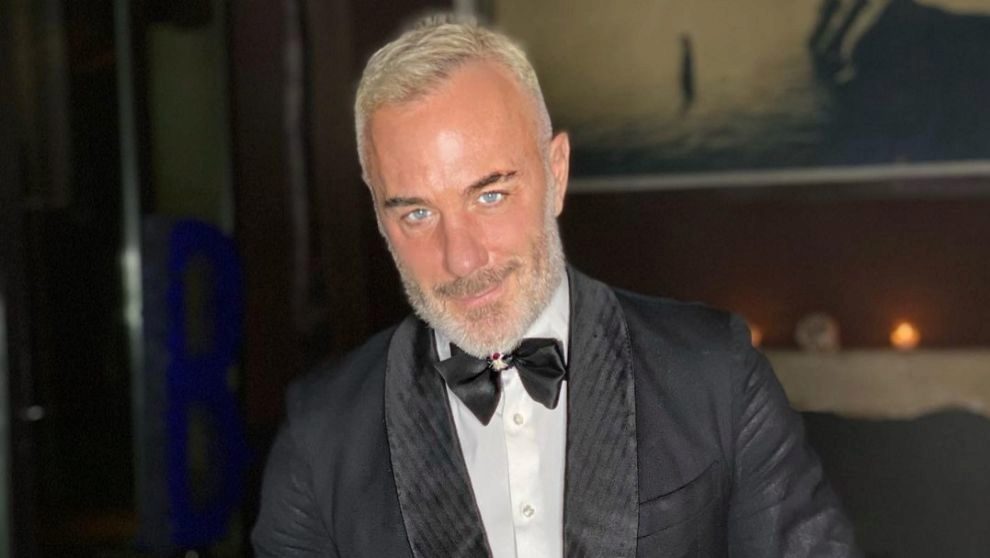 22.2 million Instagram followers
Gianluca Vacchi didn't start his successful career on Instagram, but he did become really popular in a very short amount of time both there and on TikTok too. When it comes to the most famous Italian influencers, Gianluca Vacchi is the third on our list. He's from Bologna, and he's a businessman, artist, former DJ, and well, one of the most popular Italian male influencers out there.
His success in business, becoming a billionaire in a matter of a few years, and his really popular personality and style made him one of the most famous Italians today. After a while, he decided to live and enjoy what he has worked for, and that's when he started becoming popular on social media, and he earned his name in the music industry as a DJ too.
Today, millions and millions follow the fancy lifestyle, the super fun Gianluca who's not only enjoying life but seems to be loved by all those who are around him. You could spot many reels and TikTok videos with his housekeeping staff for example, which if you ask me, it's awesome! Gianluca Vacchi is with Sharon Fonseca, and they also have a daughter who's almost 2 years old.
4. Fedez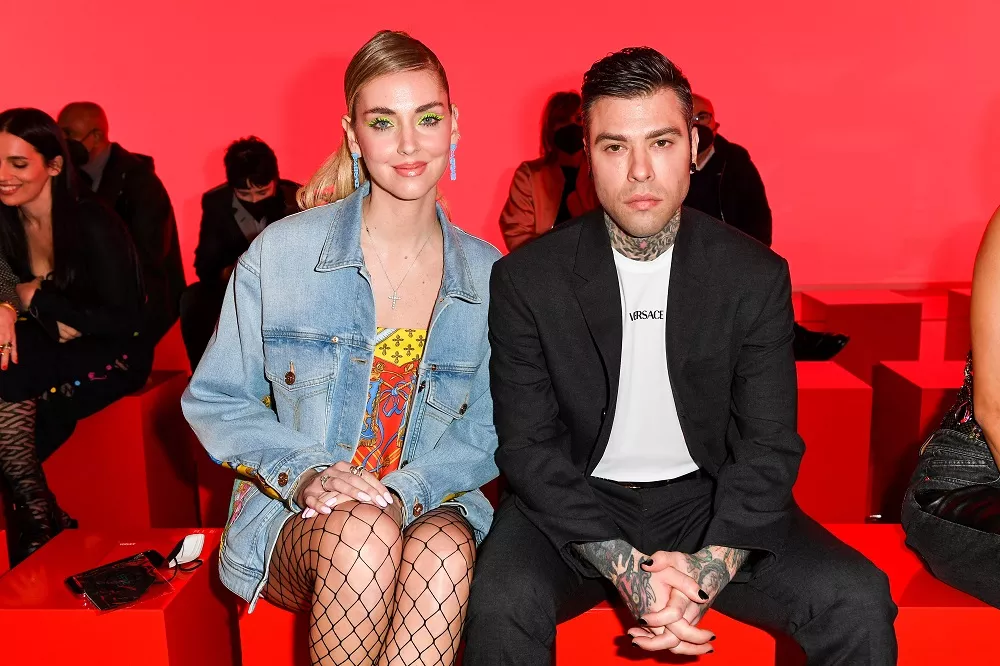 13.7 million Instagram followers
Fedez is one of the best Italian influencers, and one of our favorite personalities among the Italian celebrities. His full name is Federico Leonardo Lucia, he's 33 now, and he's the husband of the previously mentioned Chiara Ferragni. Fedez is basically the most famous Italian rapper, who's also big on charity, collecting over 6 million euros for a Milanese hospital during the breakout of the pandemic, helping hospitals with kids of specific needs, and much more. All this, they are doing with his wife.
As we mentioned while we were speaking about Chiara, the top Italian Instagram influencers, the power couple has two little children who are also the funniest and smartest kids we've seen on social (at least on the Italian one). If someone, Fedez and Chiara's son Leo has by far the best comments ever that make you laugh out loud even in a place you shouldn't do that. Of course, you need to understand Italian…
Fedez is also really moved about topics like corruption and politics, not as someone involved, but as someone who's always speaking up in public against the downside of politics in Italy, corruption, the way the government fight against LGBTQ, and many other topics. Due to this he's not only collecting Platinum and other disks, but he's also a great collector of law sues. As you can imagine, these politicians he speaks up against enjoy dragging him into court time after time, even if he's only telling the ugly truth. So, we can only say that we really respect Fedez, who we surely see as one of the best Italian male influencers.
5. Valentino Rossi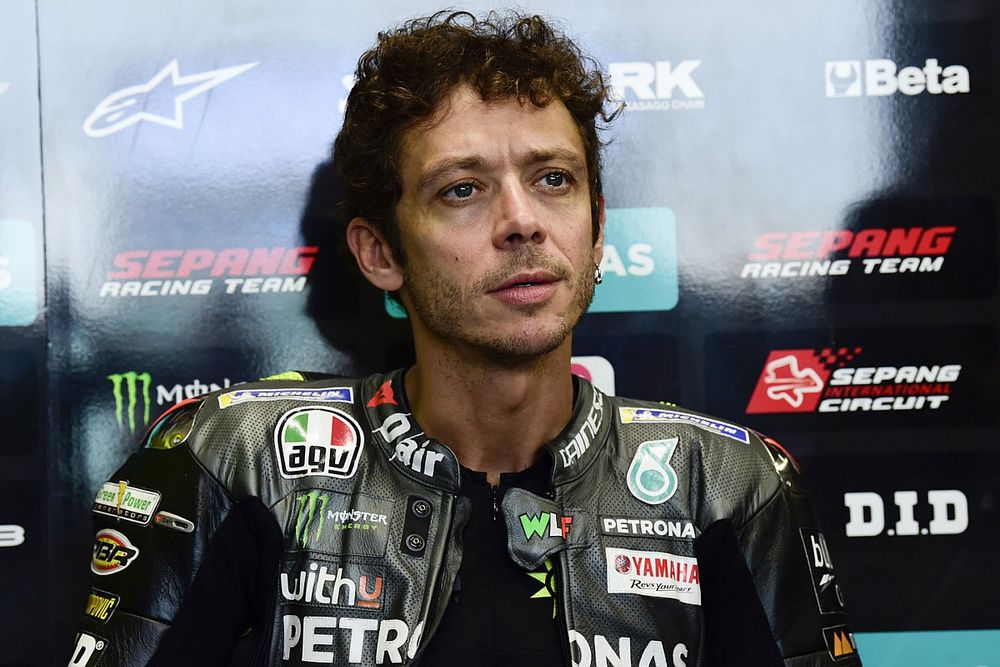 13.3 million Instagram followers
Everyone around the world, watching MotoGP or not knows exactly who Valentino Rossi is. In this case, it's not really about social media Italian male influencers, but a driver who earned his place among the most famous Italians today with his incredible talent in motorcycle racing. Valentino was born in 1979, and he had a significant and incredible career in motorcycle racing.
He's a 9 times Grand Prix motorcycle racing world champion, and he's been winning these championships with Honda and Yamaha. Valentino is no surprise after this career to be known as the greatest racer of all times. He is also the only one we know about who completed over 400 Grands Prix, which is quite a number.
He also had a bad accident where he returned to racing after a broken leg, and there was the really sad accident of Simoncelli too (where he had no actual fault, of course, it was only a shocking to see that sad race), but overall, he has completed an incredible career. His name is known by everyone ever hearing even a word about MotoGP since he's basically associated with this motorsport. He was also included in the MotoGP Hall of Fame as an official legend after finishing his season in 2021.
6. Michele Morrone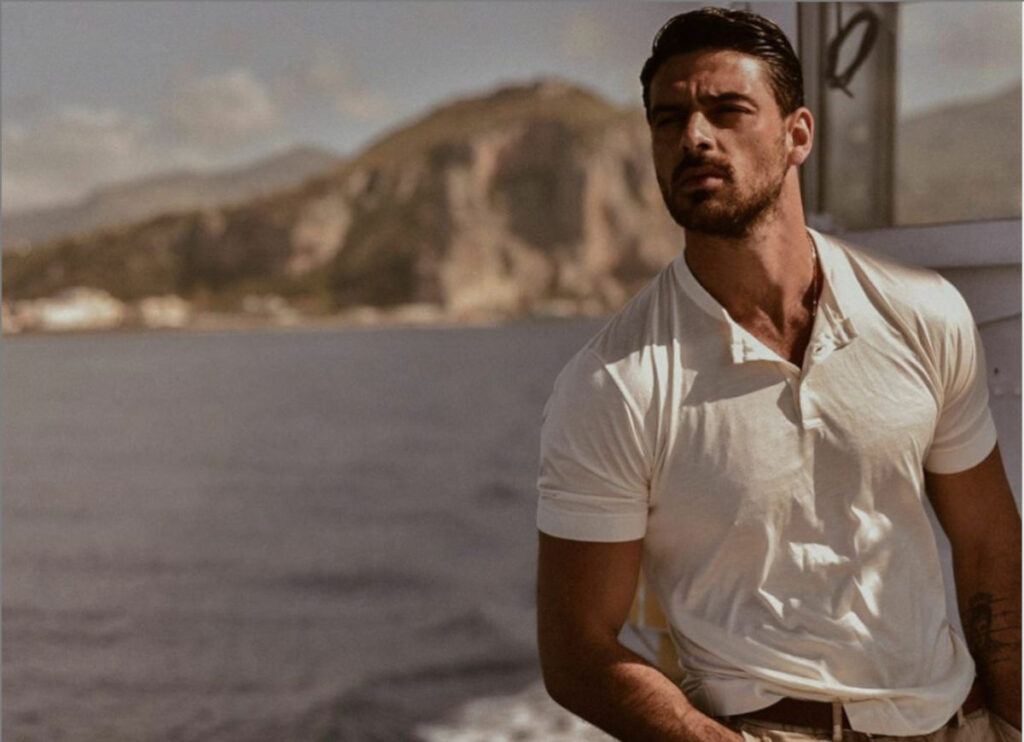 13.1 million Instagram followers
We published this article only 2 days before the coming out of Michele Morrone's famous movie, 365 Day's second part. Considering that the actor went from a few followers to 13 million in a matter of a short time when 365 Days came out on Netflix, I'm pretty sure after the 2nd movie, he will pass Fedez and Valentino Rossi quickly, so we won't keep him on the 6th place for long.
When you're looking for (officially) single famous Italian influencers, and to specify, Italian male influencers, you'll probably want to follow the handsome start of the Netflix movie, Michele Morrone. With his huge success not only with this movie but his songs that came out at the same time, I believe we can confidently say that Michele is one of the most famous Italians today.
The 32 years old actor, model, and singer also owns a fashion and swimwear brand called Aurumroma. Before 365 Days, he had roles in different Italian movies which however didn't bring the deserved fame and attention. But what's late doesn't mean that it won't happen, right? Michele was married for a few years and he also has two cute sons.
7. Gianluigi Buffon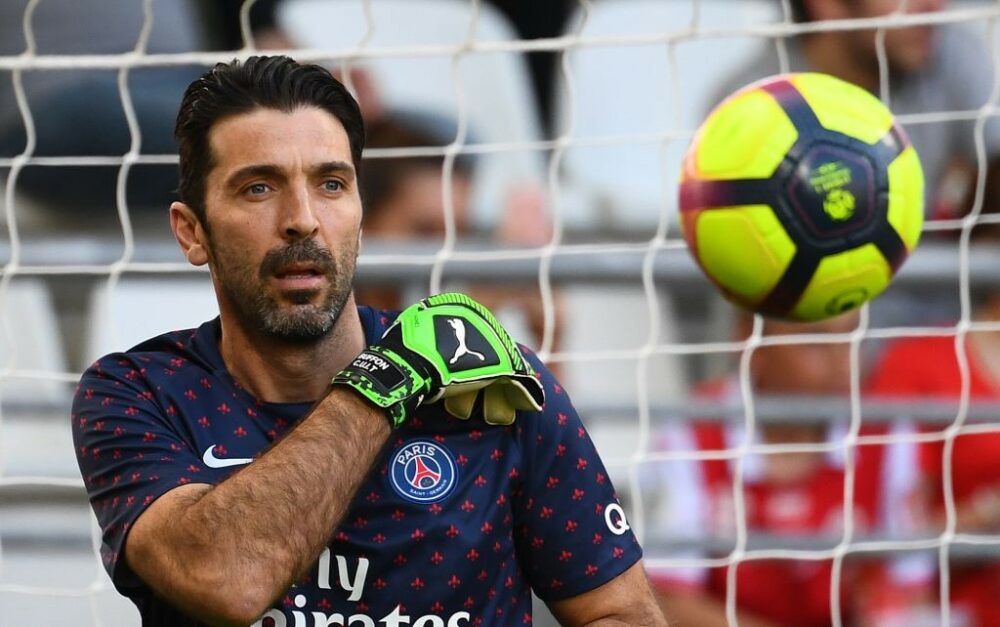 10.1 Instagram followers
One of the most famous Italians today is definitely the goalkeeper, Gianluigi Buffon. If you don't watch Italian football, that's fine, but in the past years, you could've seen him plenty of times as the goalkeeper of the Italian national football team. Buffon was born in 1978, and he's one of those Italian football legends, who's known by everyone around the world who has at least a bit of interest in football.
For football lovers especially, Buffon is definitely one of the top Italian influencers. With 176 international caps, Buffon is the most capped player in the history of the Italy national team, the 7th most-capped footballer of all time, and the 3rd in Europe's football history. We are not going to mention now all his achievements, but we do want to highlight one more. Buffon was named by Pelé in the FIFA 100 list of the world's greatest living football players.
The last time you could've seen him on international grounds was the UEFA Euro 2020 championship, which ended with a really tense last 30 minutes between Italy and England. The biggest thanks to Gianluigi Buffon, in the end, Italy won the UEFA in 2021 in London, and that was a win that both the team and the country really needed after the 2 years of pandemic issues.
8. Donatella Versace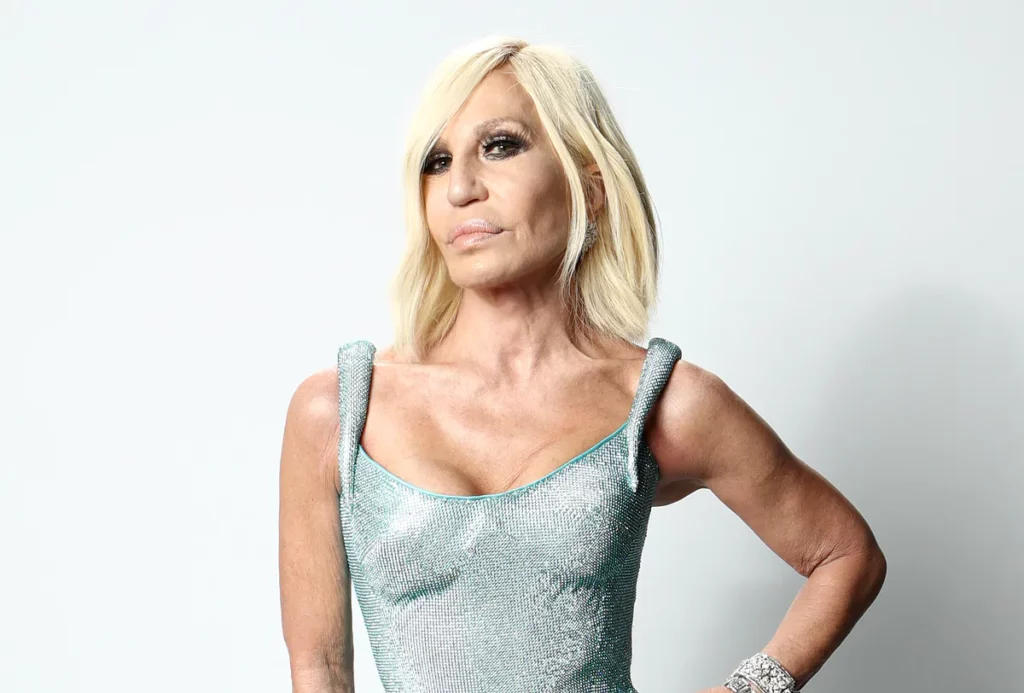 8.1 million Instagram followers
Now, just as with many on this list, Donatella Versace as well achieved success without social media and became famous on social media because of what she achieved outside the digital world. Many lists we've checked about the best Italian influencers tend to ignore the fashion designers, but not us. For us, Donatella is an inspiration, a shining light for all those women who don't trust themselves enough to fight through whatever comes their way.
When we speak about an Italian fashion influencer, we can't say that she is an influencer literally, since she's more than that. She is the queen of fashion, and we dare to state this because we just love her designs, her style, her power, energy, and everything she has accomplished in her life. Versace started with his brother Gianni, who was murdered in 1997, and many would say that Gianni was the real icon of Versace.
But what we've seen, even for Gianni, Donatella was the actual icon of the fashion brand. And she is until today. She decided not to bring the company public, and she picked up the brand after her beloved brother's death, and she brought the Versace the international fame that we all know about. So yes, we do say that she's a queen. Donatella Versace is definitely one of the most famous Italians today. A fashion designer, a woman who shakes the world of fashion each year.
9. Mariano di Vaio
6.6 million Instagram followers
When it comes to the top Italian Instagram influencers, and the top male Italian fashion influencers, hands down, Mariano di Vaio is the real deal! Mariano is also 33 years old, and on side of being an influencer, he's also an entrepreneur, fashion designer, and actor. He's also been the face of some of the biggest brands, like Hugo Boss, Dolce & Gabbana, and Calvin Klein.
On top of all that, Mariano also published a book, and he launched his own jewelry line, collection of shoes, and eyewear, and in the end he launched his brand, NOHOW. He started his career as a model, while he also studies acting at New York Film Academy. It's no question, we've been following him for 5 years, and the reason is that we love influencers who are multi-level entrepreneurs. Hence you can see that in this list, almost everyone has their brands and dozens of other projects.
Mariano di Vaio is married to Eleonora Brunacci di Vaio, and they've been together for the past 10+ years. The amazing and really sweet couple has 4 kids, all 4 all really young, the oldest being now 6 years old. They've got three boys, and the youngest is only a few months old little girl. We also love following him because it's absolutely beautiful to see the real power and love of Italian families, and they are definitely a beautiful family. Plus, Pippi, their youngest son is the funniest and cutest little man on social media!
10. Valentina Ferragni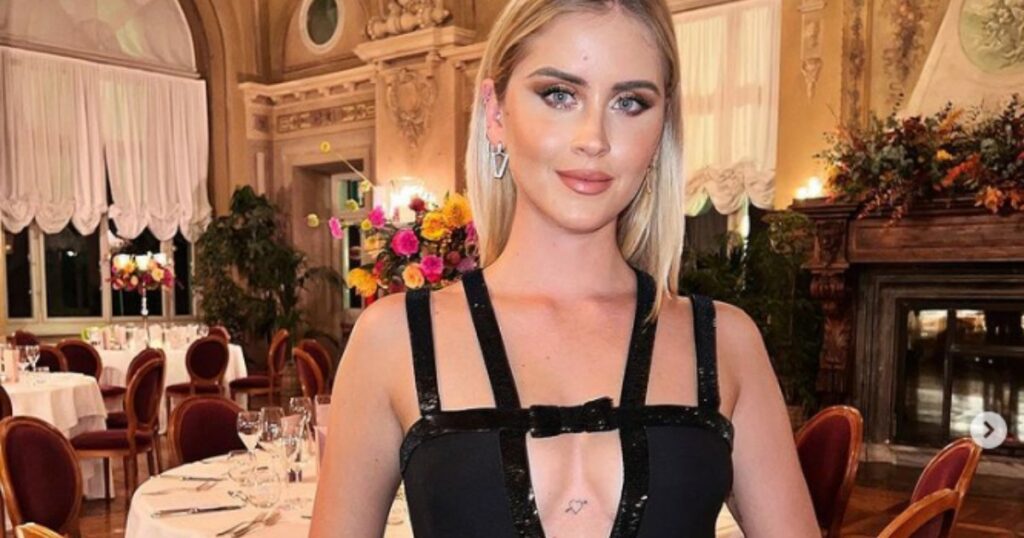 4.3 million Instagram followers
I believe you're putting the picture together slowly if you read the Chiara Ferragni part, where we also mentioned the Ferragnez series… Valentina Ferragni is Chiara's younger sister. She's one of the most significant Italian fashion influencers today, and she's almost 30 now. When you're looking for Italian Instagram influencers female category, Valetina is always among the most important ones.
She worked with many important and fancy fashion and beauty brands during her career, and she also launched her own jewelry line and jewelry brand. The Valentina Ferragni Studio seems to bring the blond beauty lots of success because her stunning pieces (even I've got them), are just selling like sugar and they start showing up in more and more shopfronts like Rinascente.
It's no wonder why because the V-form jewelry collection of Valentina Ferragni Studio is indeed beautiful! To speak about her personal life, she's been together with Luca Vezil for quite some time, and they are a stunning couple. To their little family, of course, we can't leave out their dog, Pablo, who just loves getting biscuits from the staff of the flower shop down their street.
11. Chiara Biasi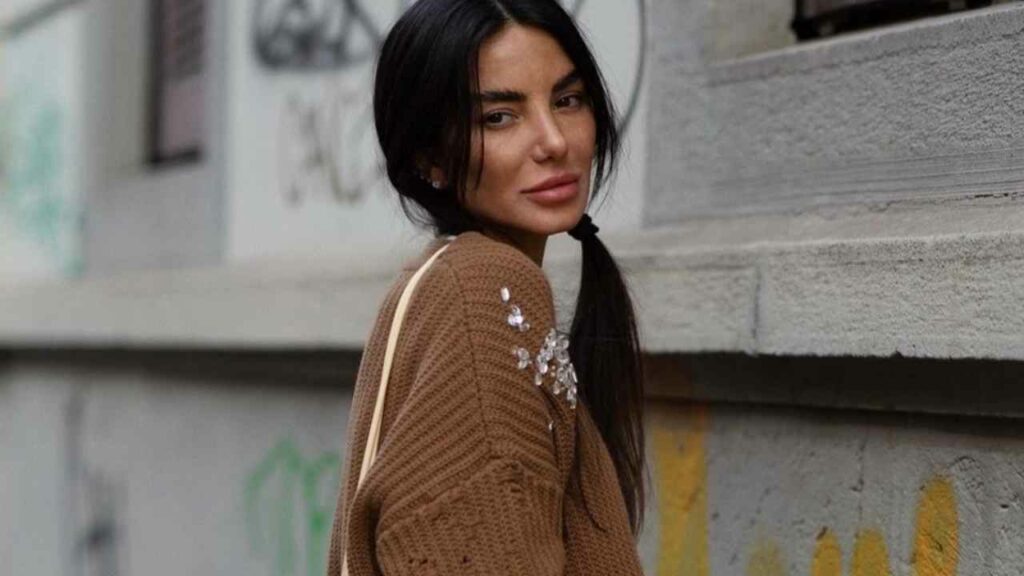 3.4 million Instagram followers
We're not quite done with the Italian fashion influencers, and here comes another cutie, Chiara Biasi. The Milan-based Italian fashion influencer of course is in the circle of basically the top fashion influencers of the country, with Chiara Ferragni, Veronica Ferrero, and Valentina Ferragni. Chiara Biasi started her career as one of the top Italian social media influencers on YouTube.
With the success on YouTube, she also started blogging at the age of 20 (wish I started at that age too…). Now, Chiara goes a bit beyond fashion of course, and she also shares through her channels other topics, like food, travel photographs, daily routine, and fashion shoots too. On top of what she does on social, she also created her clothing line, while collaborating also with De Rigo Vision in a popular sunglasses collection.
12. Eleonora Brunacci di Vaio
1.4 million Instagram followers
Now, we've already mentioned Eleonora Brunacci di Vaio while we've been talking about Mariano, who's her husband. The couple lives in Perugia, and just as Mariano, I've been following Eleonora since 2016 when she was pregnant with their first son, Leone. On side of being a successful Instagram influencer, she's working together with her husband on their brand, NOHOW.
Eleonora is the sweetest soul we found on social media. The lovely, and always cute and attentive lady is definitely one of the top Italian influencers who you would want to follow to see the life of a mother of 4 who's also staying always active on social, working always, and being still stunning. Let's face it, 4 kids are not a joke, and it is indeed a really exhausting job, but she's still smiling and gorgeous every single day.
One of the main reasons we are following Eleonora Brunacci di Vaio is because she, along with Mariano shows us day after day their lives, their lives with kids, their work, their new house project, and she's a really amazing inspiration for moms, moms to be, and for all ladies who ever dreamed about marrying their soulmate, and having a loving and beautiful big family.
13. Veronica Ferraro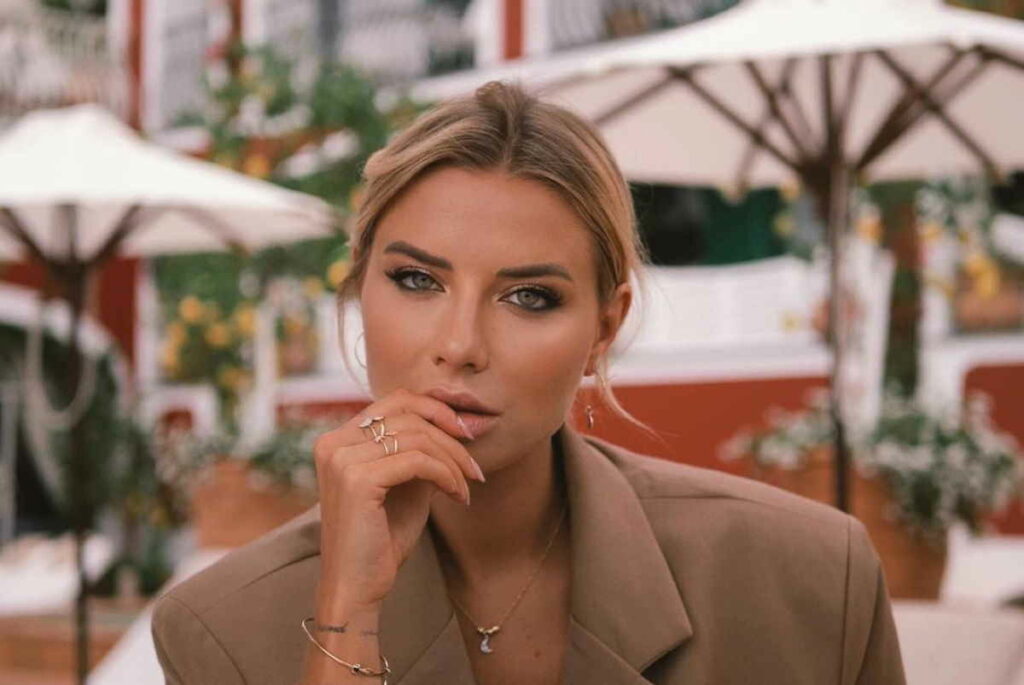 1.4 million Instagram followers
While we speak about Italian fashion influencers, we must pay attention to Veronica Ferraro. She's a really remarkable Italian fashion influencer, who showed up on social platforms in 2009, and she's a good friend of Chiara Ferragni. She started with her fashion blog The Fashion Fruit, and she never stopped since.
Veronica worked as a model, and beauty and fitness guru as well. I personally started following her only about 6 months ago, so I cannot really say a personal opinion, however, what I did notice is that whatever you see in the posing pictures, behind that beauty is a really sweet and kind person. This is one of the reasons why I kept following her on Instagram.
Veronica, while she is one of the top Italian social media influencers, she also launched just a few weeks ago her own clothing line under her label, Not After Ten. For now, what I can say, is that I'm really looking forward to seeing how her career is evolving and what she'll come up with next! If you're looking for Milano-based influencers, on side of who we already mentioned, you make sure to follow Veronica too!
14. Giulia Valentina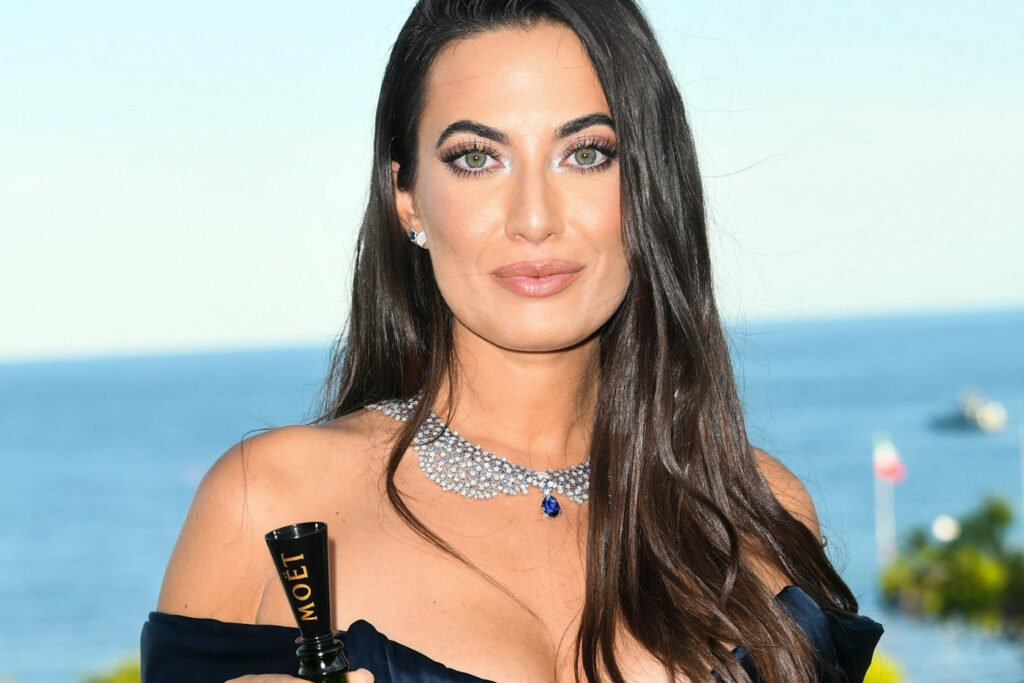 941.000 Instagram following
Our favorite dog-owner Instagram influencer, Giulia Valentina is one of a kind, and I'm personally following her since 2020. Giulia Valentina is one of the best Italian influencers to follow who also shares things speaking in English, but it's good if you know Italian to fully enjoy her stories. When it comes to the Italian Instagram influencers female category, no wonder why the somewhat feminist, strong women who don't care about others' opinions are the ones who truly are successful on the social platforms.
She is definitely one of these women! We love her ironic style, the way she sees the world, and the lifestyle she has. Giulia Valentina is also 32 years old and she's from Turin, but she's based in Milan, such as 90% of the Italian influencers and well, the elite as usual. Another reason why so many of us follow her is that she loves dogs, especially her chihuahuas.
She has two chihuahuas who are iconic, especially Chew. This lady is known around the social in Italy as the white chihuahua who always has her tongue sticking out her mouth (it's a problem the cutie has to live with). But, not only the dogs, the way Valentina is living around these two, the way she interprets their lives is just hilarious. So that's why so many of us love and follow her account.
15. Nima Benati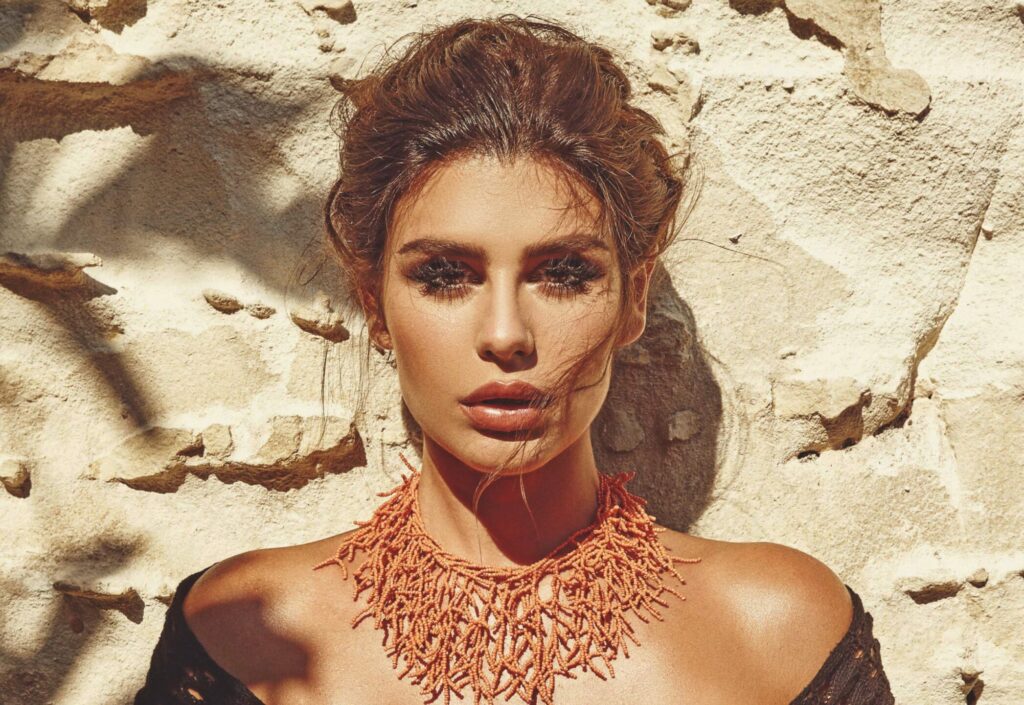 760.000 Instagram followers
The queen of glam, that's how we see Nima Benati, one of the best Italian influencers and incredibly talented glam photographers we've ever seen! Nima worked as a fashion photographer with Dolce & Gabbana, Yves Saint Laurent, and many other great brands too. She shot plenty of Vanity Fair covers and worked as an influencer with some of the world's most famous brands.
When it comes to famous Italian influencers, Nima is still under one million, and many Italians don't even know about her, but we're hoping she's going to achieve big things since this type of talent is unique. She's now 30 years old. On Instagram, Nima shares her everyday life together with plenty of glamorous pictures, iconic shots that remind us of the most iconic classic Hollywood movies, and the luxurious Italian style.
She also shares plenty of her work, which on its own is a big reason to keep an eye on one of the most talented photographers Italy influencers. She's very open about feminity, and she talks her mind whenever something happens that she feels that it's wrong, or if someone dares to judge her for living her life as she pleases. As an influencer, this is one of the main reasons I personally follow her. And no, I don't call it feminism, I call it equality and mind your own business.
Wrapping up the 15 most famous Italians
I'm sure you've realized by now who are the influencers on this list that I really appreciate since I tend to write about them with more admiration. Now, since I have my own goals and own projects, as an entrepreneur, obviously I look up to those who either inspire me in business, in life, or in the type of life I want to have for myself. When one person is capable to inspire me in all aspects, those are who I call real influencers. And on this list, there were plenty of them!
There are many more Italian fashion influencers who we couldn't add to the list because we've been prioritizing sharing more details about one person instead of packing this article with 30+ names and then you leave without zero knowledge about any of them. It's not a book right…? We've listed some of the top Italian Instagram influencers, and those who are based in Italy influencers.
On our list, we've added the top Italian influencers who are popular for their social media activity firsthand, but also as personalities in society and business. If we would've do our own list, names like Andrea Bocelli or Giorgio Armani wouldn't miss the list, but no worries! We're speaking about them in the most famous Italian fashion designers' articles, and the most famous Italian singers today post. Make sure you check those out too!
Pin it: The 15 Best Italian Influencers – The Best Italian Influencers List