10 Best Luxury Fashion Brands in Milan
We all know how Milan is called the economic heart of Italy, as most of the economical headquarters are based there and the world's famous arts are beautifully displayed around it. What also makes Milan special is the rich history, culture, and landmarks, majestic collections of galleries, castles, parks, and basilicas.  The stylish city is the perfect example of romance combined with urban vibes, making it an unmissable destination for everything that it has.  After that being said, there is one more thing about Milan, which has such importance and gives Milan the special feature for what is sought after fashion brands. Let's see the best Milan fashion brands!
Milan fashion brands – A list of luxury fashion brands in Milan
Many of the major fashion brands from Italy come from Milan or are based in Milan. Milan has been the world's fashion capital since the 16th century, as Italians love emphasizing their classy look, having choices for the best look and the thriving fashion industry is continuously rising.
That is why we have come with a selection of 10 luxury fashion brands in Milan to make sure you won't miss the sightseeing of the world's fashion capital. Enjoy the "made in Italy tag! You can also check out our list of the best fashion brands in Rome, best Italian perfumes, shoe brands, lingerie, and swimwear made in Italy. Also, since we're talking about Milan, make sure you check out also the list of the best jewelry stores in Milan. Also, of course, if you're looking for luxury in Milan, you might want to check our list of luxury hotels in Milan.
1. Dolce and Gabbana – A Milan fashion brand that brings the "made in Italy" tag around world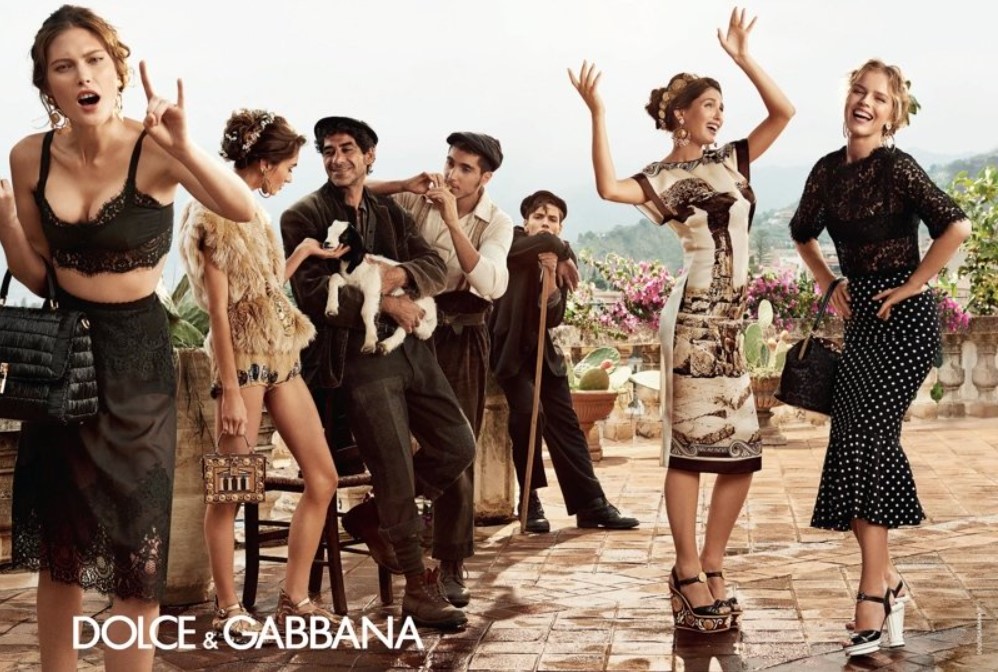 We start our selections with Dolce and Gabbana, a Milan fashion brand created by two assistant designers that decided they wanted their own designs studio. Furthermore, an eclectic mix of ideas and made the most dynamic team in making innovative collections, praised and admired as 'Made in Italy" products. Their unique approach to fashion gives them confidence and success in every design.
They create for every type of woman, background, culture, and lifestyle. Cheerful and sensual inspiration, added to Mediterranean colors and culture are the ingredients they have used for every collection, inspired by Italian creativity and designs that put the brand into the fashion industry's most important labels. In Milan,  you can find a Dolce and Gabbana boutique without any struggle, the +6 boutiques are positioned all around the city. If you want to dress like an Italian woman, you must have one high fashion piece from Italy.
2. Prada – Milan's fashion brand, in a continued expansion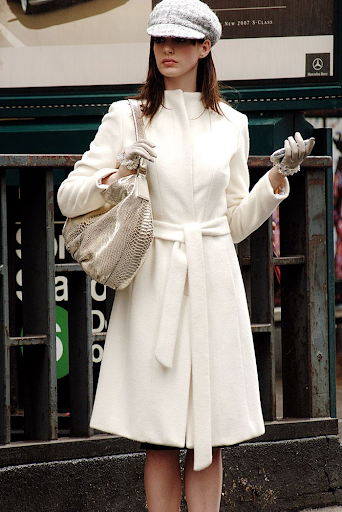 The stylish and luxurious Prada has been created a long time ago, having clients from all around Europe even in its first years. Nowadays, it is known and recognized worldwide for its simple, elegant collections with the "made in Italy" tag. Exquisite leather accessories, suitcases, handbags, sunglasses, and amazing clothing lines made by sensational materials made them become a leading force in fashion. 
Furthermore, they adapted to every specific customer demand, observing how the diverse labels appeal to each kind of customer. Miu Miu line targets the youth, followed by the Prada sports, menswear, and lingerie collection. They are in continuous evolution, for fabric blend innovations, experimentations, and unique designs.  The brand has open boutiques in dozens of cities and countries around the globe. Of course, they are spread all around Milan as well, which makes sure that you won't miss any.
3. Versace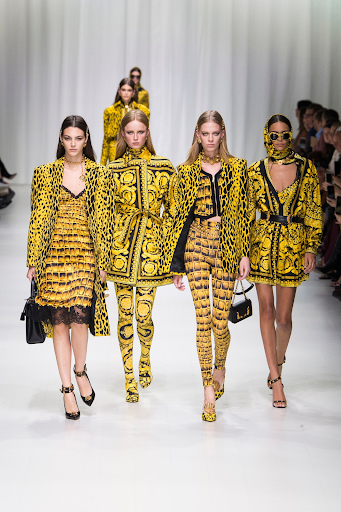 Our third luxury brand from Milan is Versace. It's the brand founded by the Versace siblings, Gianni and Donatella Versace, tailoring designs from their childhood. Versace is the demonstration of glamour, style, and sexiness.  They had shared a really close relationship, helping them conquer the luxury fashion industry with chic, innovative designs through the best quality manufacturers. Versace is the founder of the so-called top models. An impeccable, elegant, and stylish label loved by women all around the world.
All their models were shown at red-carpet events by well-known Italian and international celebrities such as Brad Pitt and Angelina Jolie. The luxury brand has become a tag that says: Style makes sense only if it is your own. It's starring people revealing their own style while wearing their creations everywhere around the world.
Various awards for Fashion innovation have shown what a good job they did, carrying the Versace label for fame in and out of Italy, all starting from Gianni Versace, whose legacy was carried in the past 20+ years by his sister, Donatella Versace.
4. Missoni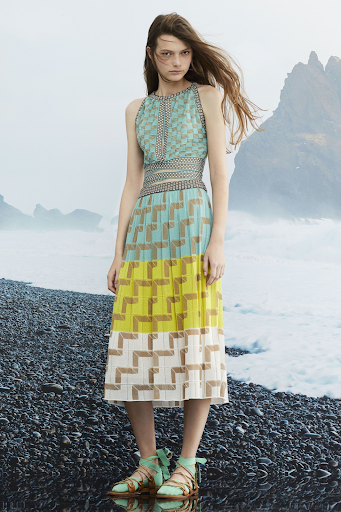 Bornt and remained a family-run business since the beginning, starring colorful designs with their zigzag trademarks made them known as the luxury brand from Milan, Missoni. Missoni is a large fashion house that added a diversity of models and collections to its labels. From clothing to footwear, perfumes, even carpets, and luxury hotels.
Has stores all around the world in the most important city like New York, Paris, Dubai, and many more. The style and approach were sought after by many stars and celebrities such as Madonna and Jennifer Lopez. Is currently still a family business after so many years of evolution, bringing a new young-like casual approach, perfect for their light materials to every new product, while promoting everything through its ad campaigns, bringing creativity, manufacture, and technology altogether.
5. Giorgio Armani – Contemporary fashion brand from Milan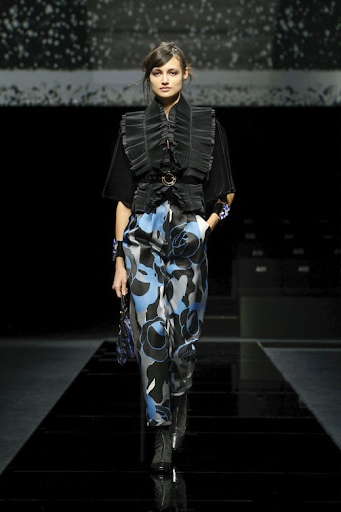 Cleanness, elegance, and the best tailoring process, born in Milan. The Giorgio Armani brand in Milan is a representation of contemporary fashion, in all its settings. The creator started as an assistant, and become a freelance fashion designer then, creating his own line of ready-to-wear clothing.
All over the world, the Armani label has become an empire, including a wide range of products, and spreading his philosophy to every fashion lover. Moreover, he said: I design for real people", which made him win the trust and creative appreciation of everyone.
Nowadays, the brand is a fashion icon, most of all for its menswear. Besides the line of clothing, and accessories, he has expanded to luxury hotels and restaurants. Armani is known as the most successful designer that comes from Italy. Do you want more fashion brands from Milan?
6. The Attico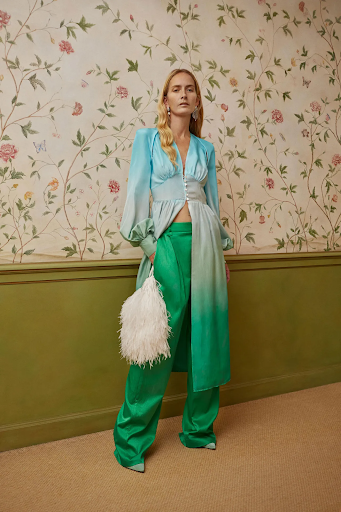 Milan's fashion week clothing line, The Attico was founded in 2016 and is categorized as a high-end brand. It's all thanks to the luxury, manufacture, and embroidery skills shown. Furthermore, It's a brand that brings the essence to the casual wardrobe. You can see it through the mix that you find in every collection. They are putting together instincts, memory, reference, and vision, delivering a final result without a concrete recipe.
So, declaring that there is no recipe for any kind of woman. The Attico brand from Milan promotes self-expression, showing your own style and it's growing around customers thanks to every challenge that they dare them to overcome. In addition, the style is versatile, fun, and chic, making the collections to be worn on every occasion. Italian street style, for everyday feelings and settings and promising colors, and texture makes The Attico have its visionary aesthetic.
7. Marco Rambaldi
Here's another luxury fashion brand in Milan, Marco Rambaldi. A brand that lays on concepts of freedom, solidarity, and love. They spread dedication to women, bringing unity and sisterhood feelings is what made the Marco Rambaldi Italian brand shine in the fashion industry.
The Founder, Marco, affirms how authenticity, value, and meanings have to be expressed through fashion. Also, he contrasts the deepest meanings of the collections, choosing the color combination, adding nature vibes, and using fabrics of all-natural origins.
Therefore, the symbol of the Milan fashion brand is rainbow hearts. This is the ingredient making the brand get value from the next generations of youths. It is a brand that highlights Italian craftsmanship and makes the made-in-Italy tag visible around the world, spreading the work of Italian artisans.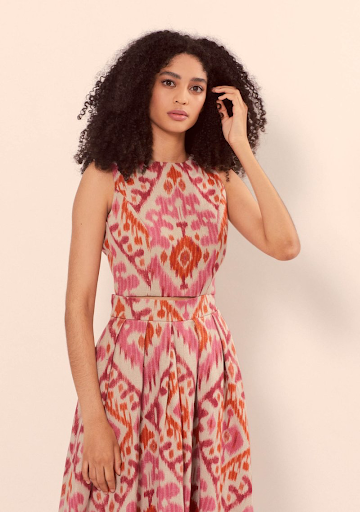 One of Milan's most known fashion brand designers is Marta Ferri, having the atelier Marta Ferri luxury brand. It is Milan's fashion brand starring vintage vibes. Growing up in a very fashion-stimulating environment, she succeeded in developing a passion for fashion and creativity.
She dedicated herself to the creation of unique custom-made designs, opening an Atelier in Milan. She started a collaboration with prestigious names, creating capsule collections and also interior design projects. You can find the Milan fashion brand's collections online, on the brand's own website, as well as at many distributors and shops all over the world.
9. Moschino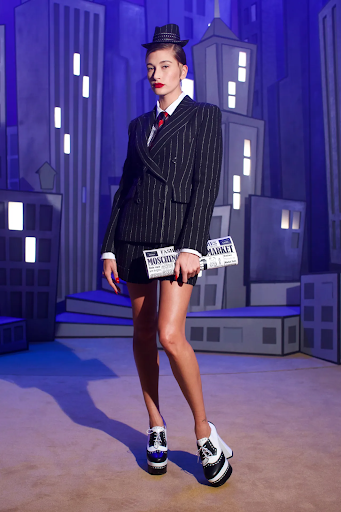 Moschino is a brand that was created thanks to the interest in art and drawings of its founder Franco Moschino. While pursuing his love for art, he started his Milan fashion brand as a sketcher. He soon became a brand, enchanting with playful nature-alike collections.
The innovative designs from this Milan fashion brand are made through a mix of art, surrealism, and charm. This combination made the brand spread the Italian tag in the world of fashion. The brand's essence is the challenging process, the irreverent styles, and the provocative approach. Even if the creator had died, his eclectic fashion style and legacy are kept alive through all the new collections of the brand, as well as the fame.
10. Valentino – luxury fashion brands in Milan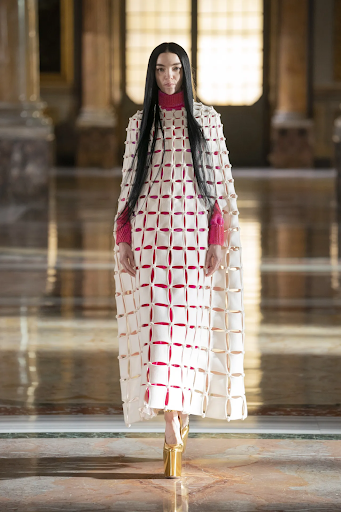 We end our selection with the Milan fashion brand that dressed the world's biggest superstar, Valentino. The brand had its start in Milan around 1932 through a dream Valentino. He had dreamed to become an extraordinary designer, nowadays it's seen all around the world, especially on magazine covers. The Valentino house as Milan's fashion brand has received an iconic status.
It made it thanks to the huge and diverse line of designs, from dresses, accessories, jeans, to perfumes. His empire expanded all over Italy, and all over the world, opening shops in the United States, Japan, and many more. Also, Valentino had one of the most famous journeys through the fashion world. Moreover, he strived big by designing glorious, opulent, and timeless clothing pieces for every person who wanted to feel a glamour touch, marked by the tag "Made in Italy.
Wrapping up the luxury fashion brands in Milan
Now you know about the Milan fashion brands,  and about their high quality. It's wonderful how the Italian tag is spread so well around the world through fashion. Moreover, all the designer luxury brands in Milan are set as part of art heritage, for their vision and attention to detail. We hope you liked our selection, and see you in Milan, brands crawling! Have fun!
PIN IT: 10 Best Luxury Fashion Brands in Milan