10 Best Jewelry Stores in Florence Italy
Jewelry is something we can wear with pride, regardless of the occasion. Although good quality and authentic pieces are sometimes hard to find. There are so many fakes out there, we really need to be careful. This is where the best jewelry stores in Florence Italy come in place.
These stores have years of experience behind them, some passed down to generations. They all have different styles and are crafted from a few different materials, such as gold or silver. You'll find handmade jewelry on this list that is limited edition.
10 Best Jewelry Stores in Florence Italy
If you're familiar with Florence then you'll also be familiar with the Ponte Vecchio Florence Italy jewelry stores. These little shops have so much history and they are still standing proud today. Definitely worth visiting if you're already roaming around. Let's see these 10 jewelry stores in Florence!
1. Torrini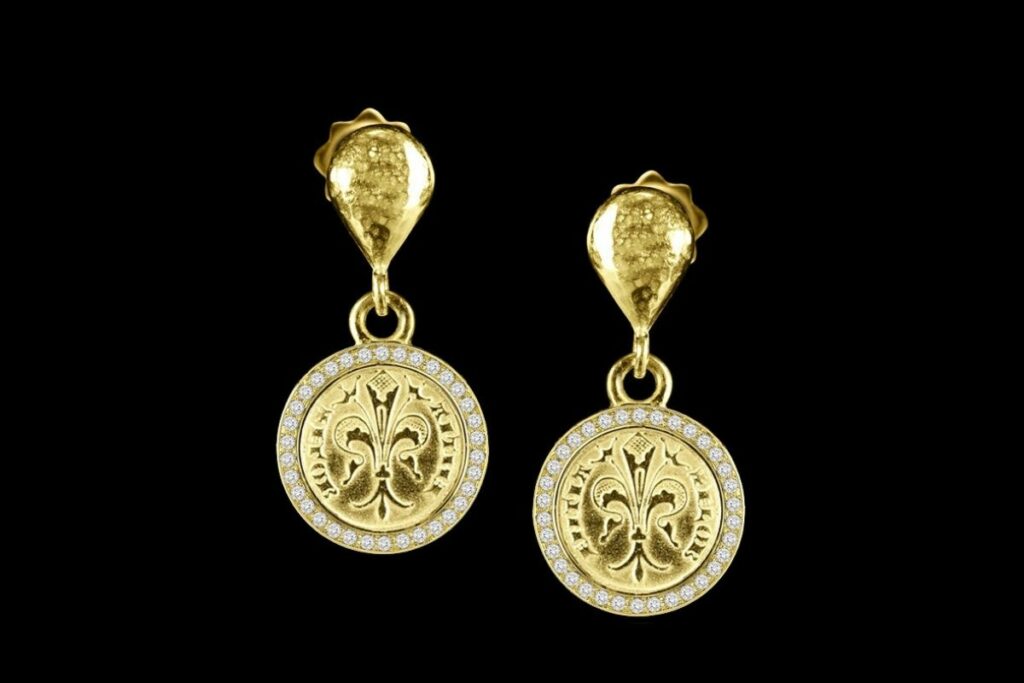 The story of Torrini starts in 1369 by Jacopus di Bernardo. Thanks to his trademark, Torrini has been in the business for 650 years. If you've been to Pisa then you have seen the Baptistery of Pisa which was crafted by Turino di Sano. After many years of mastery, Franco Torrini was the one who transformed his father's business into what Torrini is today, one of the best jewelry stores in Florence Italy.
What you'll find at Torrini is 26 generations of craftsmanship, thriving to deliver excellence. You'll find rings, necklaces, and earrings in a few different precious metals. Some of the beautiful collections are Gioia, unique rings with gemstones in the middle. Whether you need a ring for an engagement or a wedding, at Torrini you'll surely find one!
2. Fratelli Piccini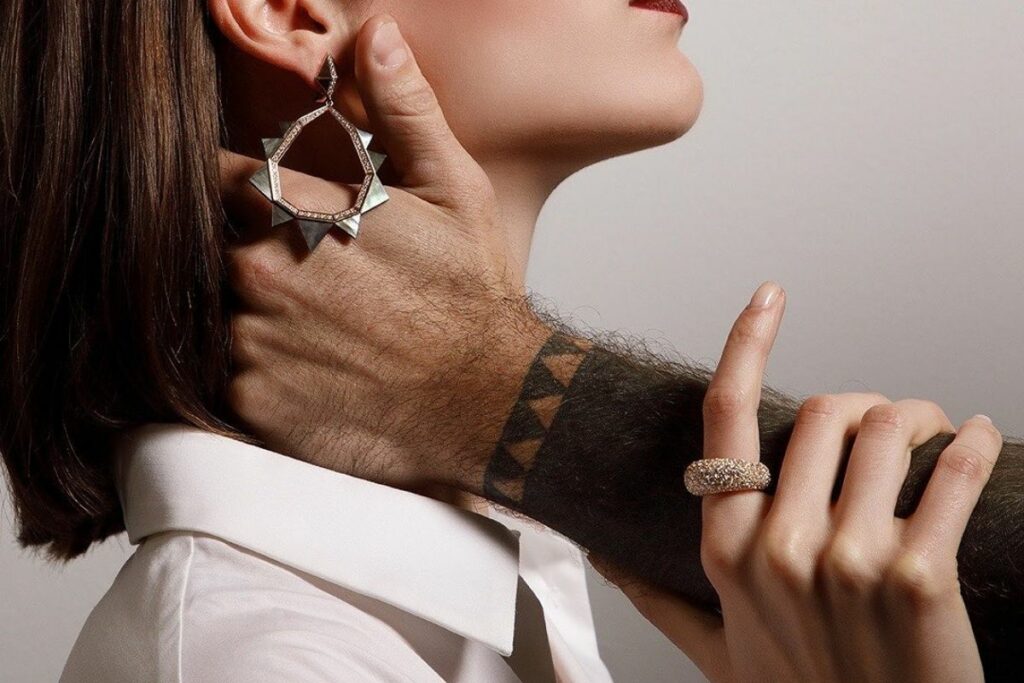 We are excited to bring one of the special Ponte Vecchio Florence Italy jewelry stores to you. Fratelli Piccini has a beautiful history, it all started with Piero Piccini in 1903. Fast forward to 2022 Elisa Tozzi Piccini inherited her ancestor's jewelry business. She's a fourth-generation jeweler and the store is in good hands.
There are so many different collections to choose from. For example, Bloom was inspired by the floral details in Botticelli's paintings. They are subtle, elegant, and beautifully crafted. Moreover, Moments is a collection of engraved jewelry representing the masterpieces of Florence. Whatever you choose, you will not be disappointed.
3. Officine Nora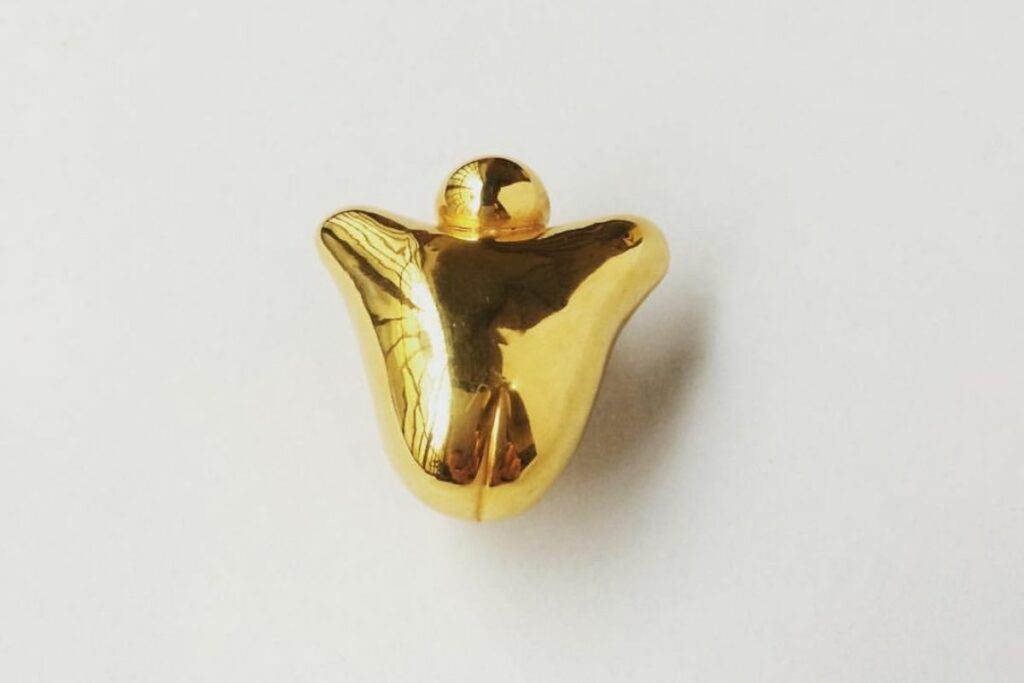 Officine Nora is a jewelry store and workshop all in one. It first opened in 2014 when founder Margherita wanted to have a space for artisans. Today you can find jewelry pieces from resident jewelers and they are handcrafted. Although these are limited editions, it means they are more special and unique.
You can choose from a number of different jewelry. For example, zodiac pendants. These pendants feature titanium and 18kt gold. The small gold pins represent Orion, Ursa Major, and Ursa Minor. Déroulement Bracelet is another beautiful piece you must have! Officine Nora is without a doubt one of the best jewelry stores in Florence Italy.
4. Fratelli Peruzzi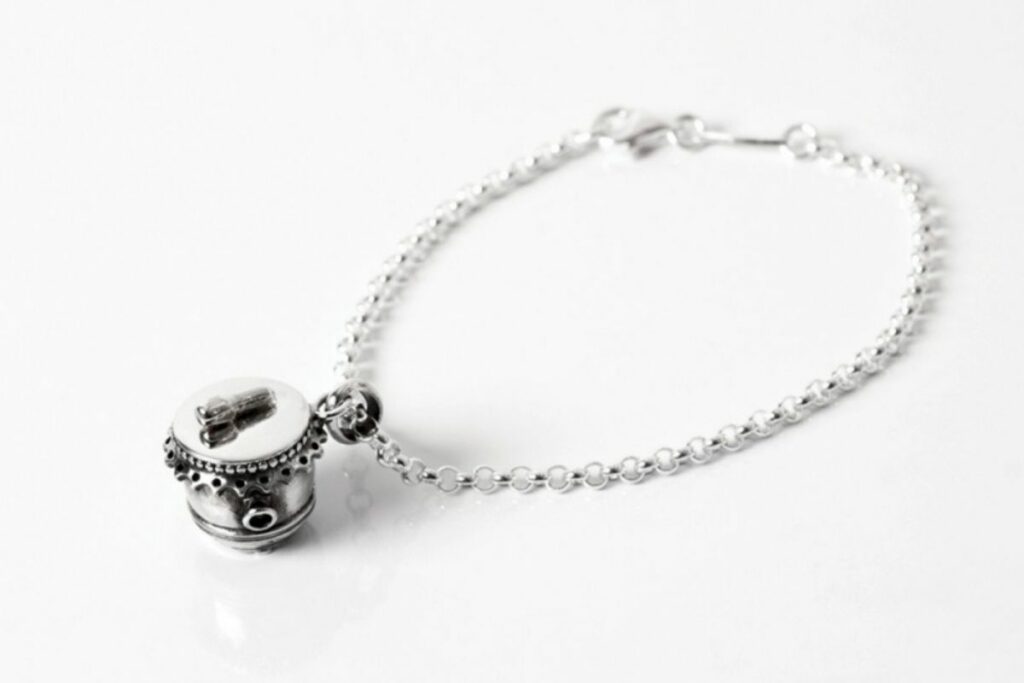 We had to include more of the Ponte Vecchio Florence Italy jewelry stores on this list. Fratelli Peruzzi is full of gorgeous silverware. The store has been around since 1860 in Florence. Giuseppe Peruzzi and his wife founded the shop and since then it's been a traditional store on Ponte Vecchio.
What can you expect from Fratelli Peruzzi? Well, they create masterpieces for women, men, and even kids, as well as home furniture. Among the women's jewelry, you'll find rings, brooches, pendants, bracelets, and so on. Furthermore, men can style up their outfits with hand-crafted cufflinks!
5. The Gold Market
As you can tell from the name, The Gold Market is a jewelry store crafting gold jewels. They have been around since 1970 in Florence, where it was just a small place in a beautiful palace. Their passion is to craft 18kt gold that reflects the beauty and elegance of Florence.
You have plenty of options to choose from. There's a specific category called 'Gold Collection 18k' where you can purchase authentic roman coins, charms, chains, necklaces, and so on. Although they deal with gold mostly, you'll also find a sterling silver collection.
6. Oro Due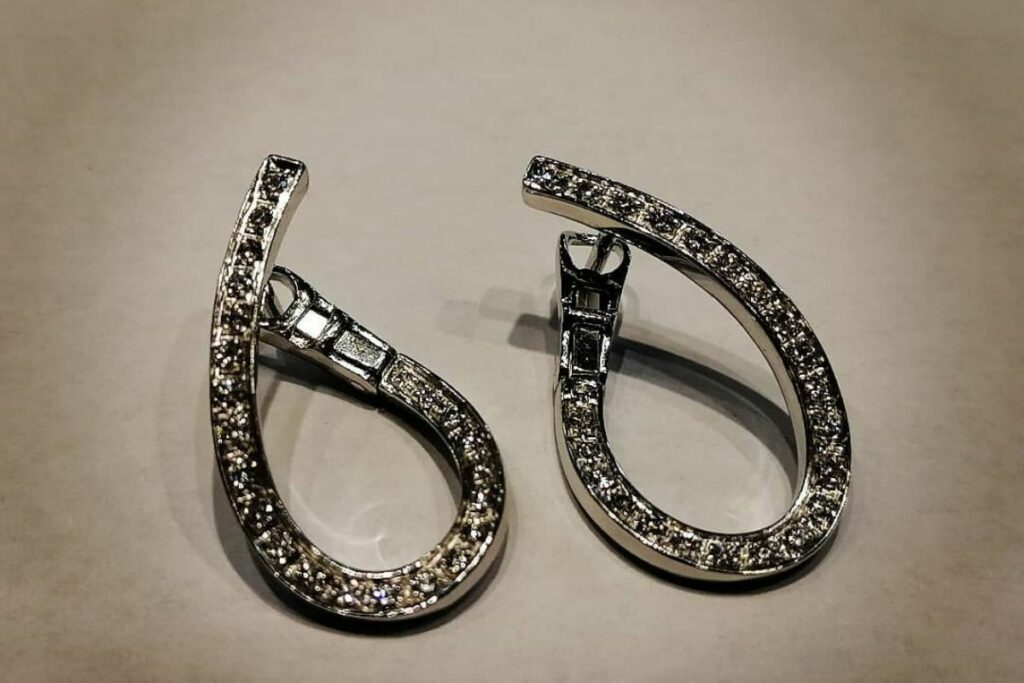 If you're already discovering the best jewelry stores in Florence Italy, then have a look at Oro Due. They have a store between the Uffizi Gallery and Ponte Vecchio. Specializing in 18kt gold, you'll find a number of different bracelets, chains, and pendants. Furthermore, they are all handcrafted!
Oro Due doesn't seem to have an online store, so if you're curious about the beautiful pieces they have to offer, you will have to step into the shop in Florence. The store is open from Tuesday to Saturday from 9.30 to 6.30 pm. They do create some stunning jewelry if I must say so myself.
7. Sergio Vaggi & Figli SRL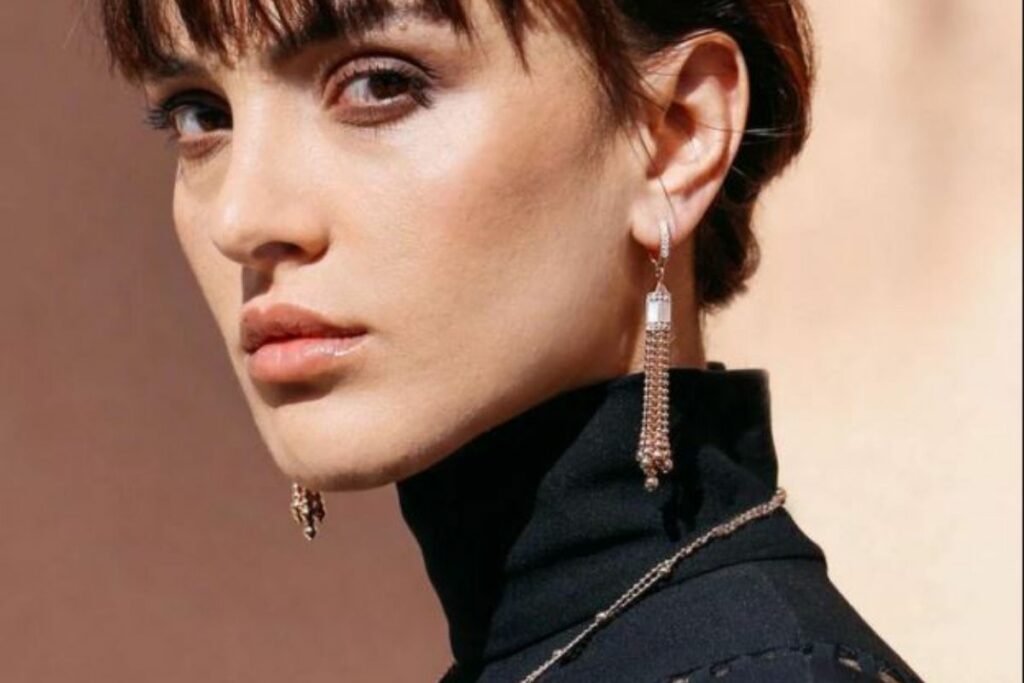 Sergio Vaggi was born in the first half of the 20th century and only opened the store which is now Sergio Vaggi & Figli in 1965. He studied the art of jewelry making and became the best jewelry engraver in Italy. Today he has one of the best Ponte Vecchio Florence Italy jewelry stores.
There are a few categories to choose from. For example, modern jewelry, vintage jewelry, and men's jewelry. The vintage ones come in all different styles and materials. Whether you're looking for gold or silver, you'll find everything at Sergio Vaggi & Figli.
8. Sezione Aurea Firenze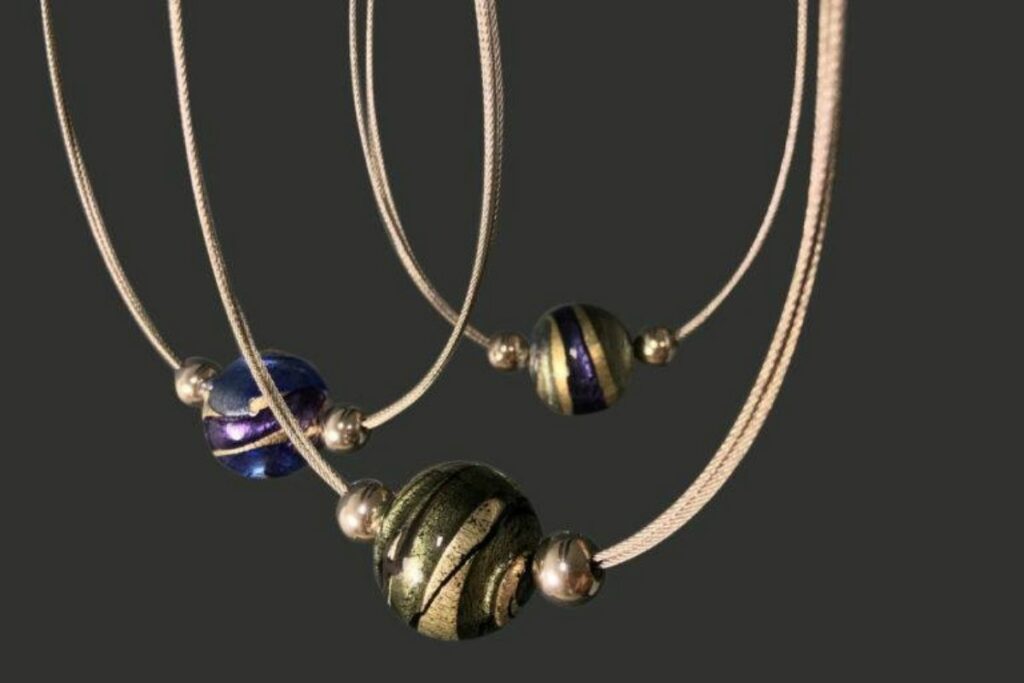 This store was inspired by Sanzio and Goffredo Trovarelli, two famous painters. Sezione Aurea Firenze opened in 1980 first. The materials used are sterling silver, rhodium, 24k yellow gold, and some Swarovski crystals.
Sezione Aurea is famous for its Murano glass jewelry. They are truly unique and beautiful pieces. You'll find earrings, necklaces, bracelets, and pendants. There's also a category called 'Essentials' which are very simple silver and gold jewelry.
9. Jean Saade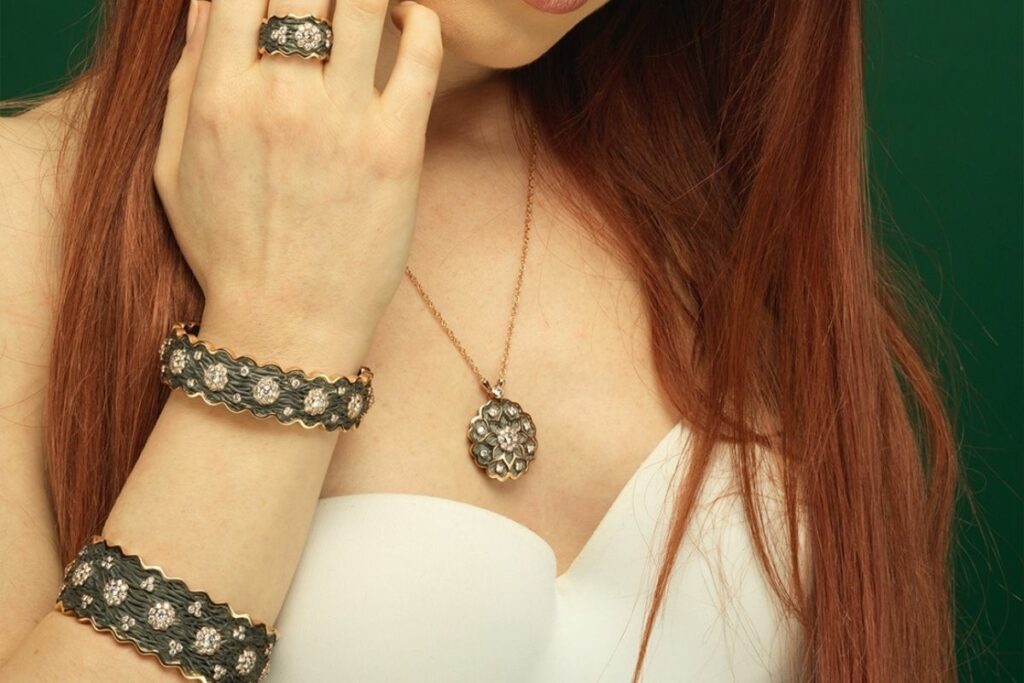 As we continue with the best jewelry stores in Florence Italy, we are pleased to see that each of them crafts different types of pieces. The first store was opened in 1998 in Florence and it's still open to this day. As it's a family business, they are striving to offer the best service to customers.
The pieces Jean Saade offers are magnificent. 18kt white gold or yellow gold, precious stones, and hundreds of different designs. If you're looking for a special ring, you'll surely find one at Jean Saade. Best to visit the store to see and feel these stunning pieces in your hand.
10. Cellini Gold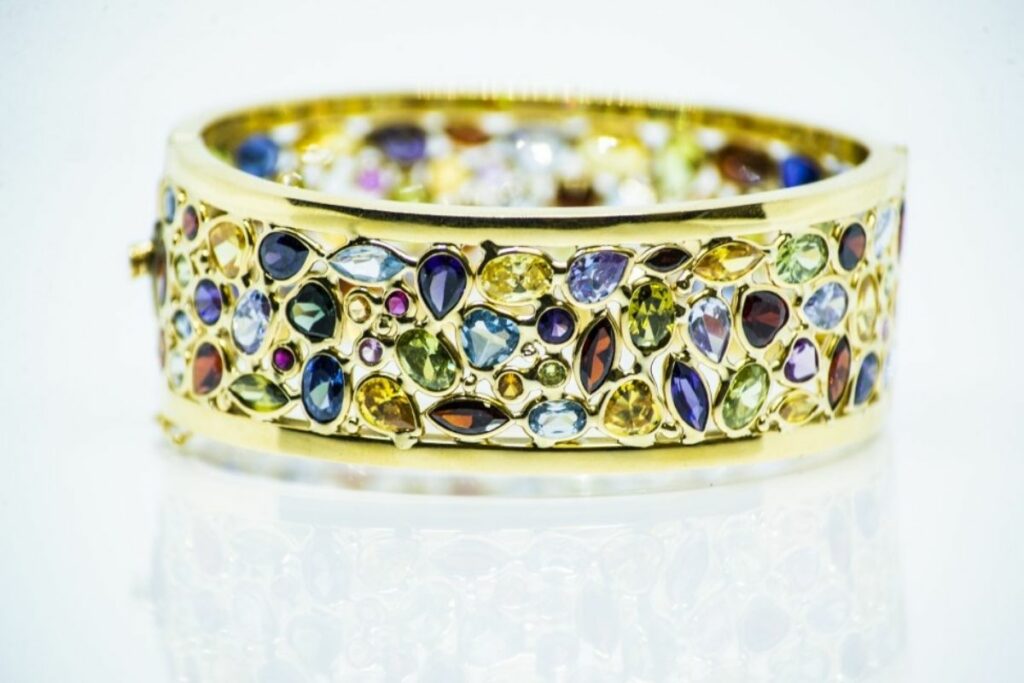 The last store we have to mention is Cellini Gold. It's situated in the center of Florence. Benvenuto Cellini is where the name comes from. He was born in 1500 and thanks to his story, Cellini Gold came to life. It represents craftsmanship, heritage, and customization. It's been passed down from generation to generation.
Although the pieces are crafted in the present day, they have this vintage feel to them. They are created from gold and silver using precious stones. You can purchase them from the online store, however, it's best to step into their store in Florence to experience the beauty of these pieces.
Wrapping up the best jewelry stores in Florence
Wrapping up our 10 best jewelry stores in Florence. We hope you have found one or two stores that you'll keep in mind when you wish to purchase a special ring for a certain occasion. Or if you just want to treat yourself with some handmade jewelry you can do that too! Read more about the best jewelry brands in Italy.
Pin it: 10 Best Jewelry Stores in Florence