10 Best Italian Sparkling Wines
How much do you know about Italian sparkling wine? Which are the best Italian sparkling wines and best prosecco brands? Above all, what is Prosecco? Sometimes people get confused about Prosecco and Champagne. Do you know what is the difference between them? First of all, Prosecco is produced in the Prosecco region of Italy, while Champagne is from Champagne, France. Moreover, Champagne production takes longer and tastes more citrus and almond. On the other hand, Prosecco is a fruit bomb: it has notes of peach, apple, and pear, together with an intense floral aroma.
10 Best Italian sparkling wines
Here below is a short guide on Italian sparkling wines. Read about origins, aromas, flavors, and food pairings. Try to choose the best Italian sparkling wine for your dinner or your next trip to Italy! Also, make sure you check which are the best Italian wine glasses to try!
1. Prosecco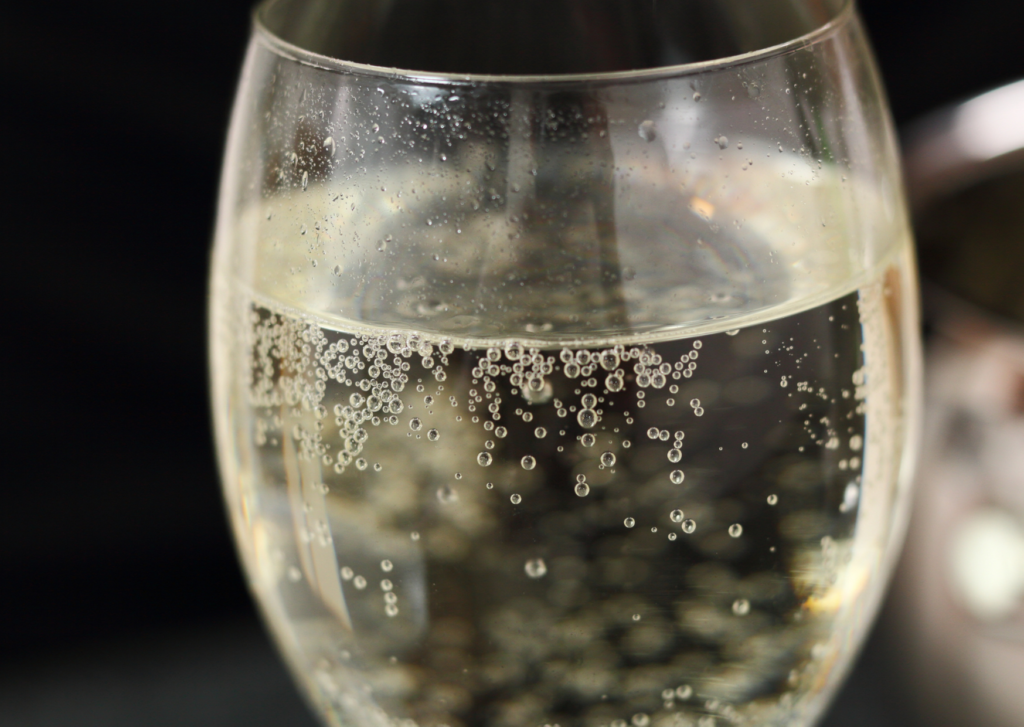 Prosecco is Italian sparkling wine from the Valdobbiadene region in Veneto. It is made with Prosecco grapes via the Charmat method. Due to the grapes' fruity flavors, it seems quite sweet. Prosecco Italy is versatile and pairs well with a lot of dishes. It can be served as an aperitif.
However, Prosecco wine goes also well with fish-based main courses. Moreover, this Italian sparkling wine is perfect with green vegetables such as spinach and zucchini. Prosecco is also perfect with creamy cheeses. But, which are the best Prosecco brands? Here is our suggestion for the best Italian Prosecco.
La Marca Prosecco: unmistakable Tiffany-blue label and citrus and honeysuckle notes characterize this slightly sweet Italian Prosecco. Mionetto Prosecco: easily recognizable by its orange label. The color is bright straw yellow, the bubbles are intense and subtle, and the scent is fruity.
2. Franciacorta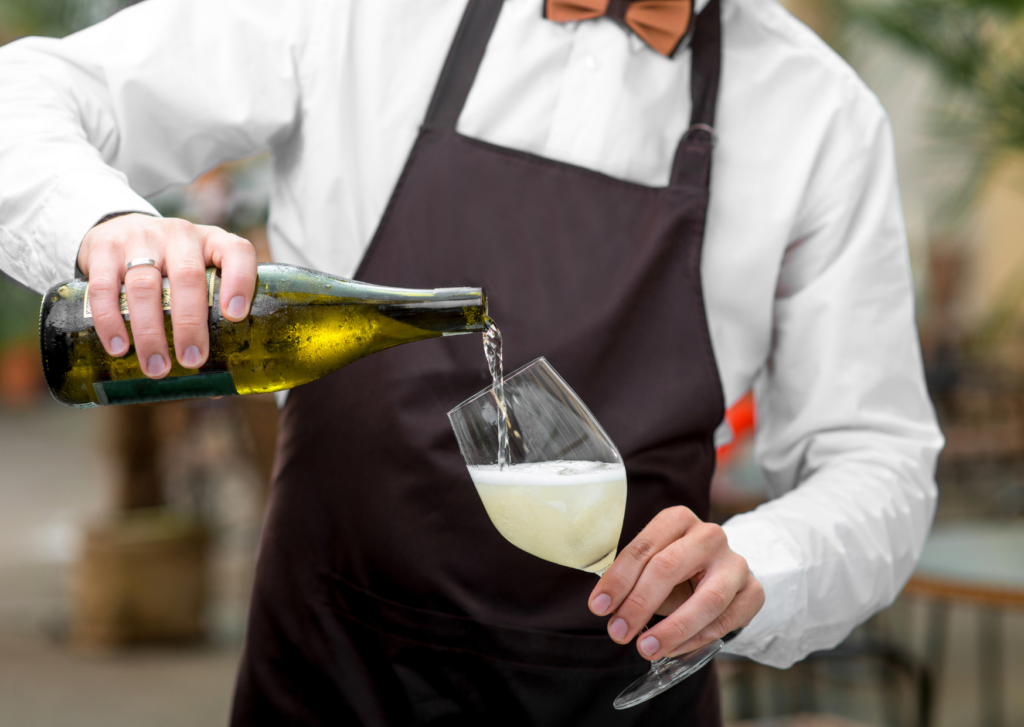 Franciacorta is a well-known sparkling white wine from Italy. It comes from selected wineries in the hilly area of Brescia, close to Lake Iseo. This white wine is inimitable: the straw yellow color has golden reflections.
The small bubbles are never intrusive. It is a fresh, tasty, decisive wine with an aftertaste of citrus, hazelnuts, and white flowers. It is a very versatile wine, one of those Italian sparkling wines that are perfect to combine with a risotto with crayfish or first courses with shellfish and seafood.
3. Ortrugo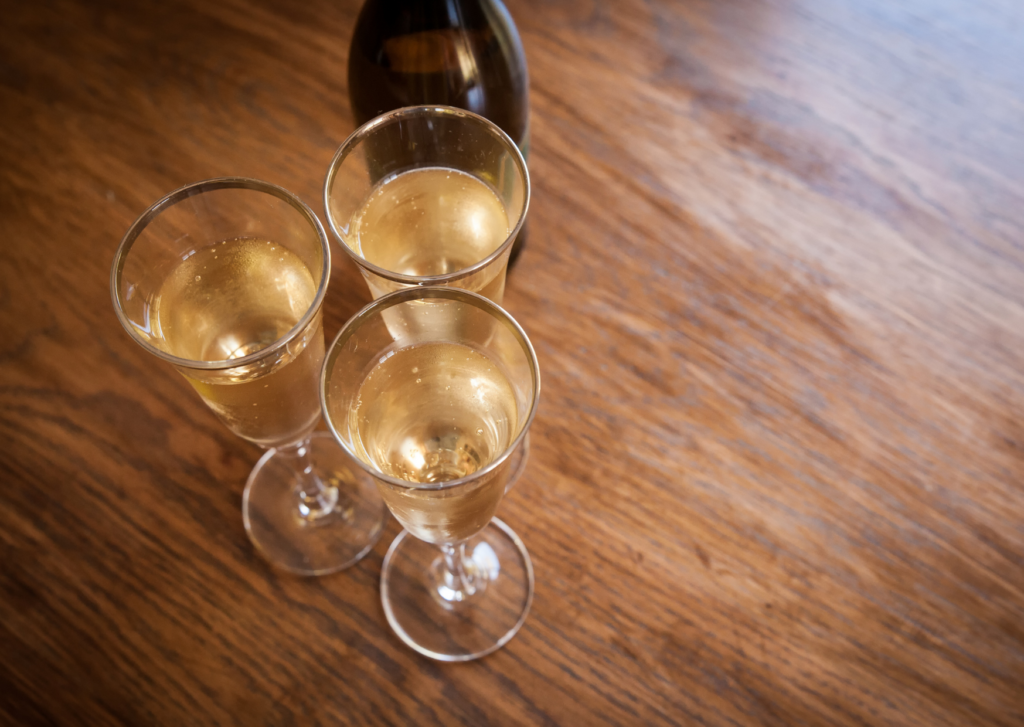 The Ortrugo comes from the Piacenza hills, in Emilia Romagna. Ortrugo has a pale straw yellow color with greenish reflections. It is a pleasant wine for an aperitif. However, it goes also well with assorted appetizers.
Especially good with cured meats or smoked fish, light first courses, second courses based on vegetables or fish, omelets, and vegetable soups.
4. Pinot nero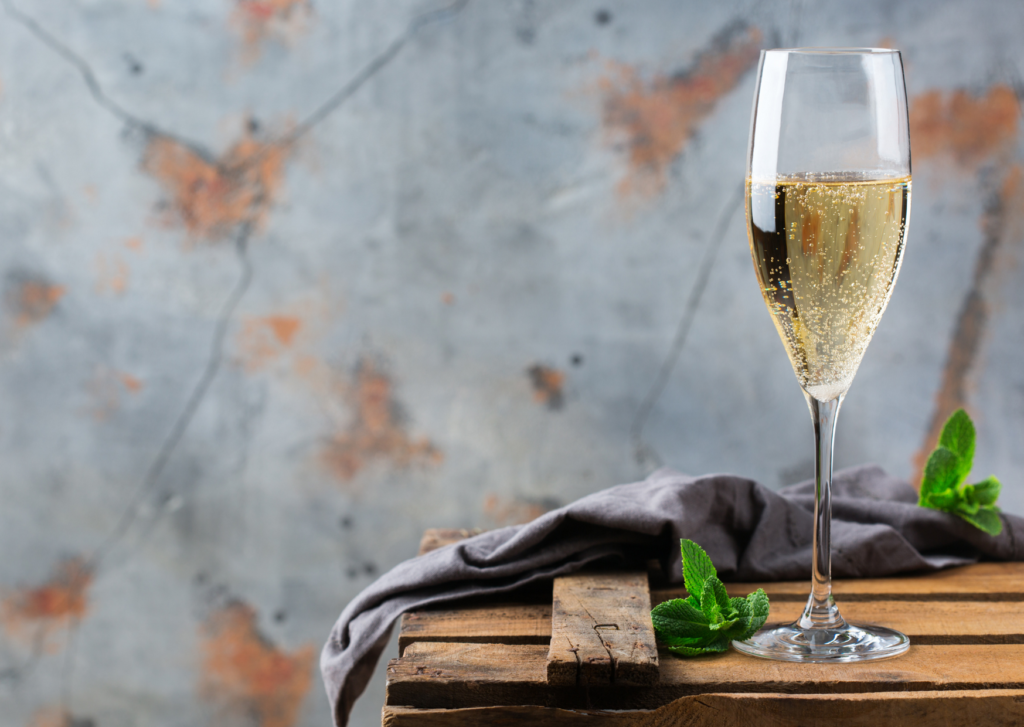 Sparkling Pinot Nero is pleasant and lively, obtained from Pinot Noir grapes vinified in white. The color is light straw yellow. The scent is fine, persistent, and with delicate hints of apple and white flowers.
In addition, the flavor is fresh but enveloping, soft, and harmonious. This wine is particularly suitable for pairing with appetizers, risottos, and dishes based on fish and fresh cheeses.
5. Lambrusco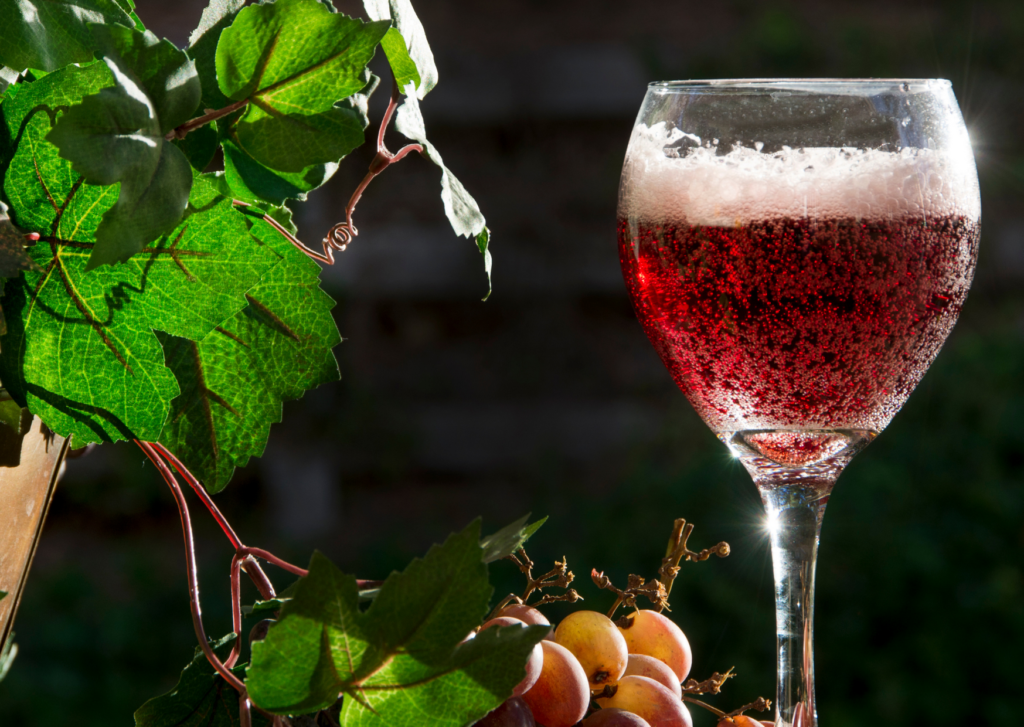 Lambrusco from Emilia Romagna is produced in the Charmat method, however, unlike Prosecco, Lambrusco is Italian sparkling red wine! In fact, the majority of sparkling wines are white, while Lambrusco is red. It is lightly fizzy and bitter.
It has a ruby red color with intense purple or pink nuances. The taste of Lambrusco is fresh and savory. It is suitable for different occasions. For example, for a toast or an aperitif, you can also serve it to your guests with cakes, pies, or desserts. Another one of the best Italian sparkling wines.
6. Verduzzo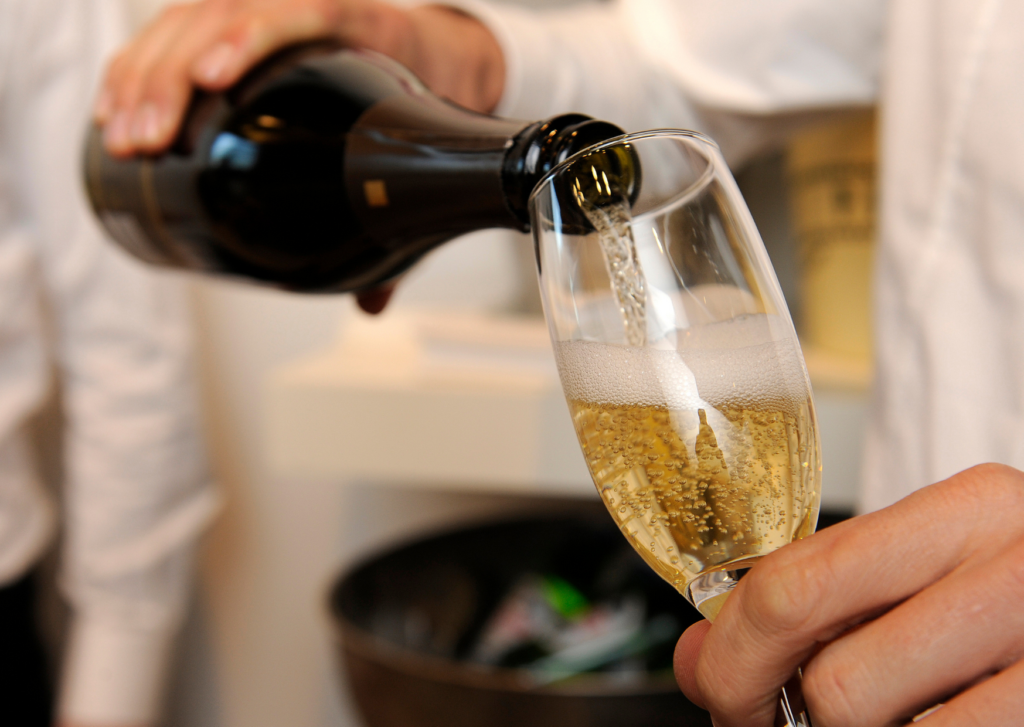 In the white vinified version, the Friulian Verduzzo has a light yellow color, with floral and fruity aromas. Moreover, it is harmonious, with balanced freshness.
The Passito version expresses persuasive notes of candied fruit, dried fruit, and honey, with an acidity that makes the sip pleasantly fresh. It is the perfect white wine to accompany appetizers and fish menus. The Passito version a good pair with small dry pastries.
7. Moscato d'Asti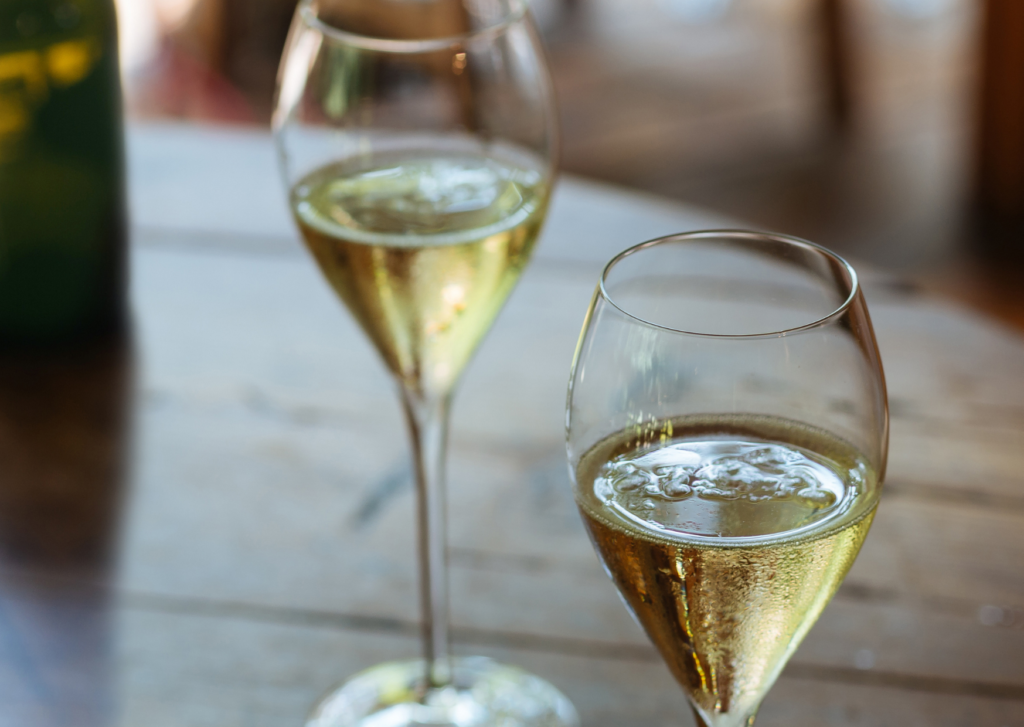 Moscato d'Asti is a white, sweet, and sparkling wine. The first traces date back to Piedmont in 1300 AD. The appearance of Moscato d'Asti is a bright straw yellow color. It can remind of a floral and fruity bouquet.
It has hints ranging from ripe peach to sage, but also of white flowers, honey, and of course the unmistakable slightly musky fragrance. The best combinations for Moscato d'Asti are desserts. Desserts made of fresh and dried fruit (tarts, cantucci biscuits) and cheeses (for example a cheesecake) are perfect.
8. Zubibbo Bianco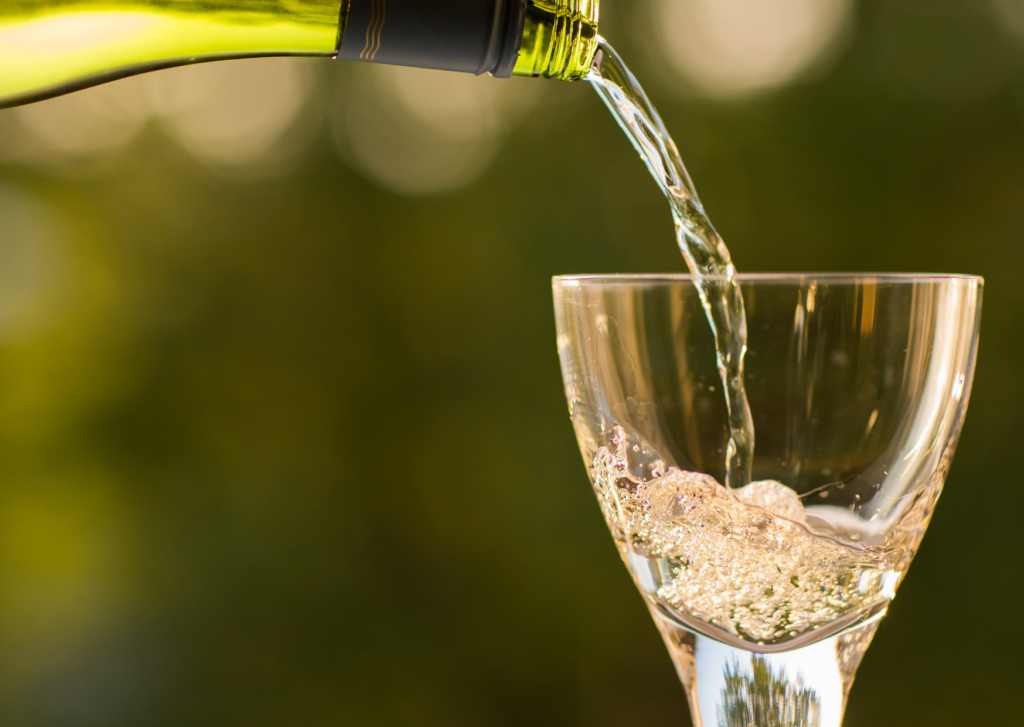 Zibibbo is part of the large Moscati family. They have a straw yellow color, with gold or amber-colored reflections. The scent is immediately recognizable, with fruity notes and a predominance of apricot, and light almond and orange blossom hints. Zibibbo is sweet, soft, and persistent.
The aftertaste is aromatic, with references to dried fruit and honey. This Italian wine is excellent as an aperitif. Moreover, it exalts the typical Mediterranean fish and shellfish dishes. In the passito version, Zibibbo is ideal to accompany traditional Sicilian sweets. Most famous are cannoli, ice creams based on pistachio or ricotta creams. One of the Italian sparkling wines that you will love!
9. Sparkling Barbera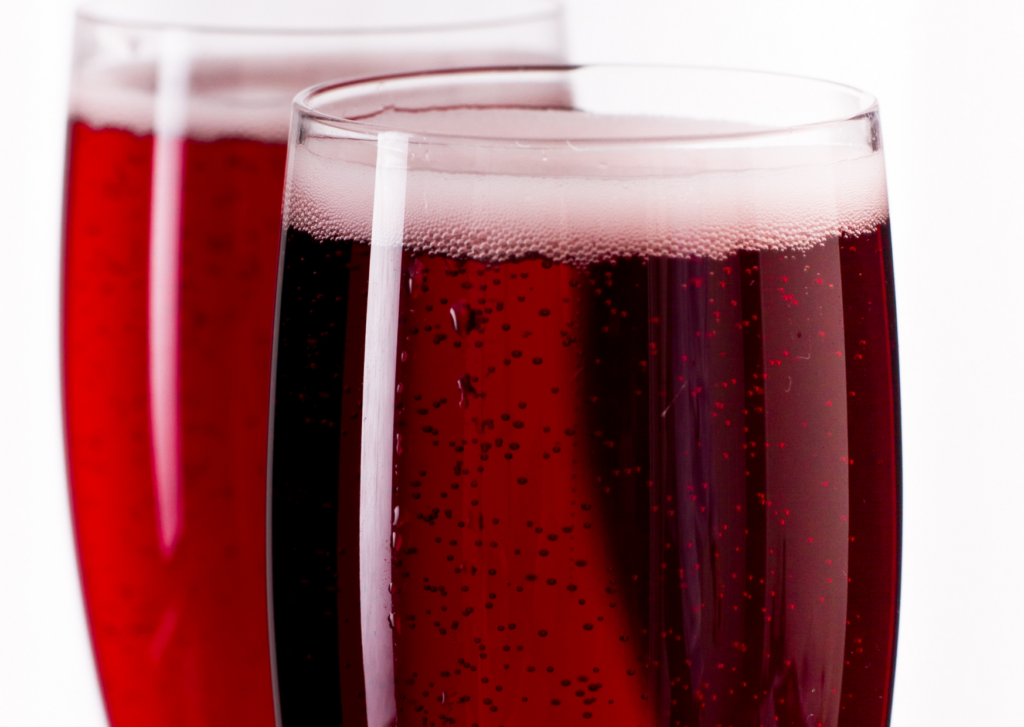 Barbera is a native Italian grape, originally from Piedmont. This Italian sparkling red wine has an intense ruby color, with aromas of red fruit and flowers, but also of spices. The sparkling Barbera wine is an excellent combination with first courses and cured meats.
10. Brachetto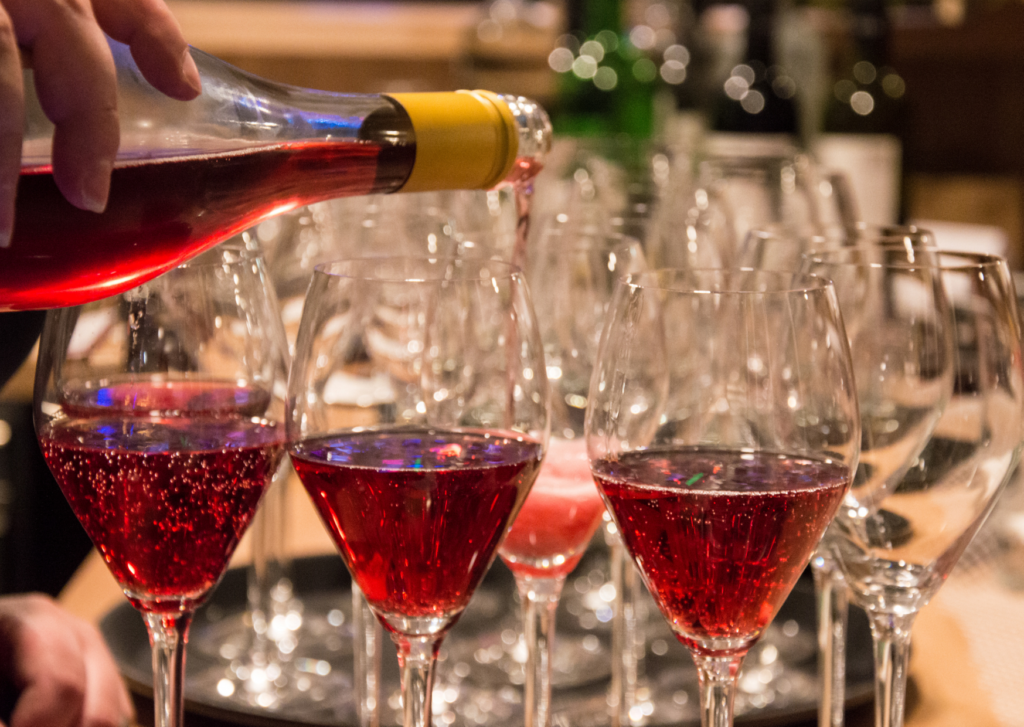 Brachetto is a Piedmontese sparkling wine. Has a light ruby red color with purple reflections a lively foam and persistent perlage. The scent is fragrant and aromatic, with clear hints of ripe red fruit and dried rose.
The taste is sweet, soft, delicate, sparkling, and persistent. This sweet wine pairs well with strawberries, walnuts, hazelnuts, almonds, pistachios, and figs. The most traditional combination is with dessert, dry pastries, and baked desserts.
Wrapping up on 10 of the best Italian sparkling wines
Now I am sure you're in need of a glass of Italian sparkling wine! Any of the Italian sparkling wines on our list are a good option. However, the truth is that there is no best Italian sparkling wine.
Each wine has its own aging times and process, different vintages, and different bottling. The key is to find a sparkling wine you like and identify the right pairing for it. Therefore, you need to find out which wine is the "best" for you!
Pin it: 10 best Italian sparkling wines