10 Best Italian Perfume Brands
Have you ever wondered why the Italian perfume brands are the most famous worldwide? Yes, there are many other perfume brands that are really famous, and usually, French perfumes are hitting the top on side of the Italian brands. But when it comes to the best Italian perfume brands, the difference is usually that Italian perfumes are usually more intimate, more delicate, with more floral notes, while French perfumes tend to reflect more power, passion, and self.
Now, in this article, you're going to see what is the most popular perfume in Italy, and which are the top Italian perfume brands you should know about! We already covered the most famous perfumes from Italy, but this time, we're going to concentrate on the brands themselves. Let's see what fragrances could take you to heaven and back, shall we?
10 Best Italian perfume brands
When it comes to the top Italian perfume brand, it's really hard to name one, since each of us has a different personality, and different perfumes match each of us. For me, Armani might be the best of the Italian perfume companies, but for you, it might be a Bvlgari perfume made in Italy.
For many others, the floral scents of Gucci might be the favorite, while for others Versace's famous Italian perfumes are the top picks. Since there's no way to rank these brands, as each one is amazing in its own way and own style, what we can do is cover and highlight the top 10 brands and let you decide what's the best match for you!
1. Giorgio Armani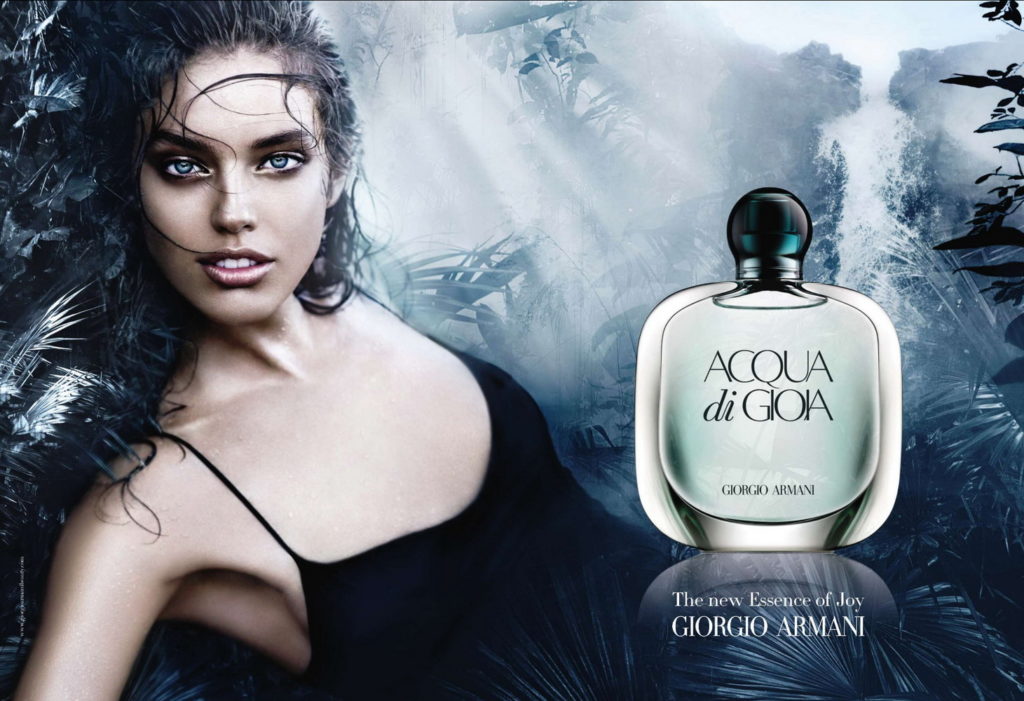 For those asking what is the most popular perfume in Italy, I'll answer in short: Armani. In reality, Armani doesn't have so many fragrances, but the ones they've got are absolutely fantastic! A leader not just in fashion, Armani is also one of the top Italian perfume brands.
The most popular fragrance of Giorgio Armani is the Si, a perfume for ladies that's suggesting elegance, sweetness, and mystery. Armani Si is one of the top choices of Italian women along with my personal favorite, the Acqua di Gioia. This fragrance is fresh, fruity, and perfect for the summer. Indeed this is the perfume I use mostly during the summer months.
There are some other great pics such as My Way, and Armani Code Women. Men can choose between elegant masculine fragrances such as Armani Code Men and Acqua di Gio. They are both amazing and really attractive. Armani's taste is unmistakable when it comes to clothing, accessories, hotels, and restaurants, but also in perfumes. The Armani perfumes are leading in the world, and it's no question why!
2. Gucci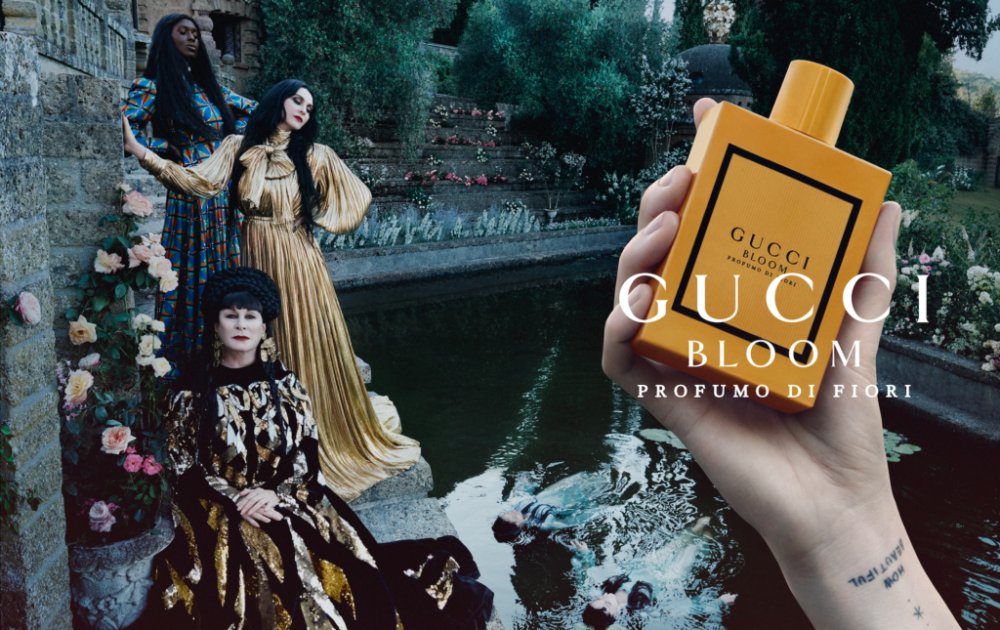 Our second choice when it comes to the top Italian perfume brand is Gucci. The Gucci fragrances are mostly floral, still mysterious, leaving an enchanting aftertaste. When it comes to leading perfume fragrances with intimate, floral scents, Gucci is definitely one to look out for.
Now, Gucci has many different perfumes, such as Gucci Flora, Guilty, Memoire, Bloom, and also men's perfumes. One of the newest and probably most preferred is the Gucci Flore Gorgeous Gardenia which now has a new bottle and design that's really pretty. This perfume is built as its name is saying around the scent of the gardenia flower, which even centuries ago has been used in magic potions and elixirs.
This gives an enchanting final scent to the perfume with a touch of brown sugar. Another favorite is definitely the Gucci Bloom which has a beautiful orange bottle that we personally love. This scent has a twist connecting the classic Gucci bloom with Tuberose essence among many others. In each case, Gucci is definitely one of the best Italian perfume brands, and you should definitely sniff these fragrances on your next trip to the beauty store!
3. Versace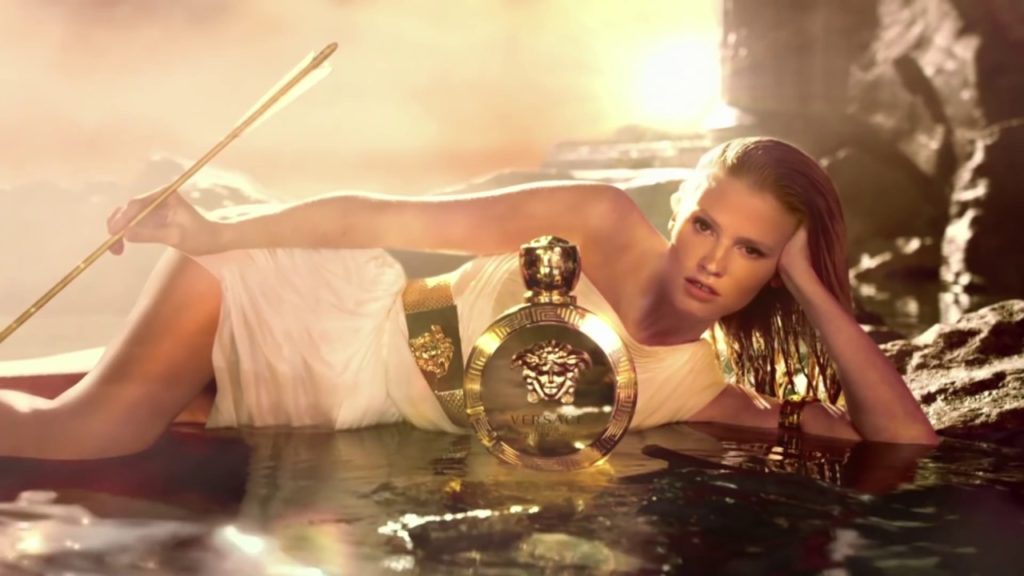 Now Versace perfume Italy's highlight is by far one of the most famous Italian perfume brands, Versace itself. The Atelier Versace has 5 different fragrances, while there are some iconic fragrances that everyone who heard about Versace will definitely want to try.
One of the top favorites is the Bright Crystal, which is elegant, yet a little bit sweeter fragrance compared to our favorite, the Yellow Diamond. Bright Crystal, just like Yellow Diamond was made for women who appreciate luxury. This specific fragrance begins with a sweet tartness of pomegranate and lemon-lime then it transitions to a floral heart, featuring magnolia blossoms among others.
Versace perfumes provide a rich, long-lasting treat for the senses, making you feel fabulous every single time you are wearing Versace perfumes. When it comes to Italian perfume companies, Versace also has fragrances for men, such as Pour Homme and Eros. Fragrances you must try!
4. Bulgari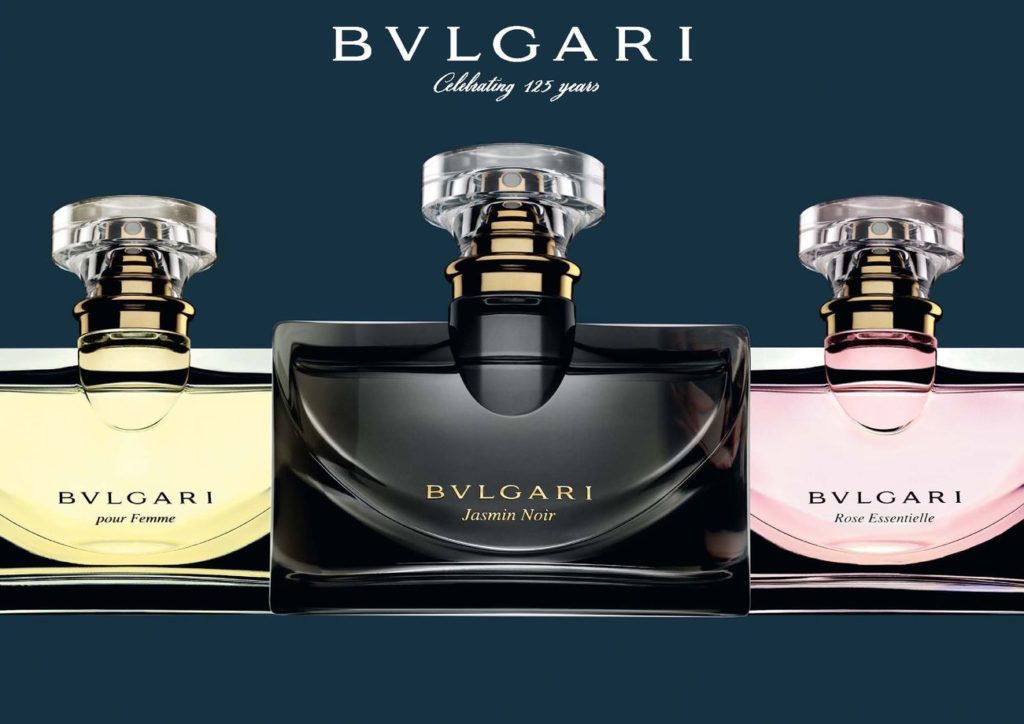 Are you looking for the top Italian perfume brands? Oh well, you found one of the most elegant, most luxurious, and indeed most expensive fragrances: BVLGARI perfume made in Italy. One of those perfume brands we all want to own and use once.
At the luxury hotels in Milan, I pointed out while speaking about the BVLGARI Hotel how much the style of the hotel reflects the style of the brand that's reflected even on the perfume bottles. I really do suggest you check out this article to see the beautiful similarity in style, colors, and fame.
Bulgari has many amazing perfumes such as Rose Goldea Blossom Delight, Le Gemme Selima, and much more. The fragrances of Bulgari reflect feminity, and they are capable of bringing the owner in harmony with their true nature. Calaluna is definitely one of those amazing perfumes that you should try! This pays homage to an exquisite bay in Sardinia where the sand reflecting the water has a moonlit hue. The unique fragrance features white Iris, Sandalwood, and heliotrope. A fragrance that brings balance.
5. Prada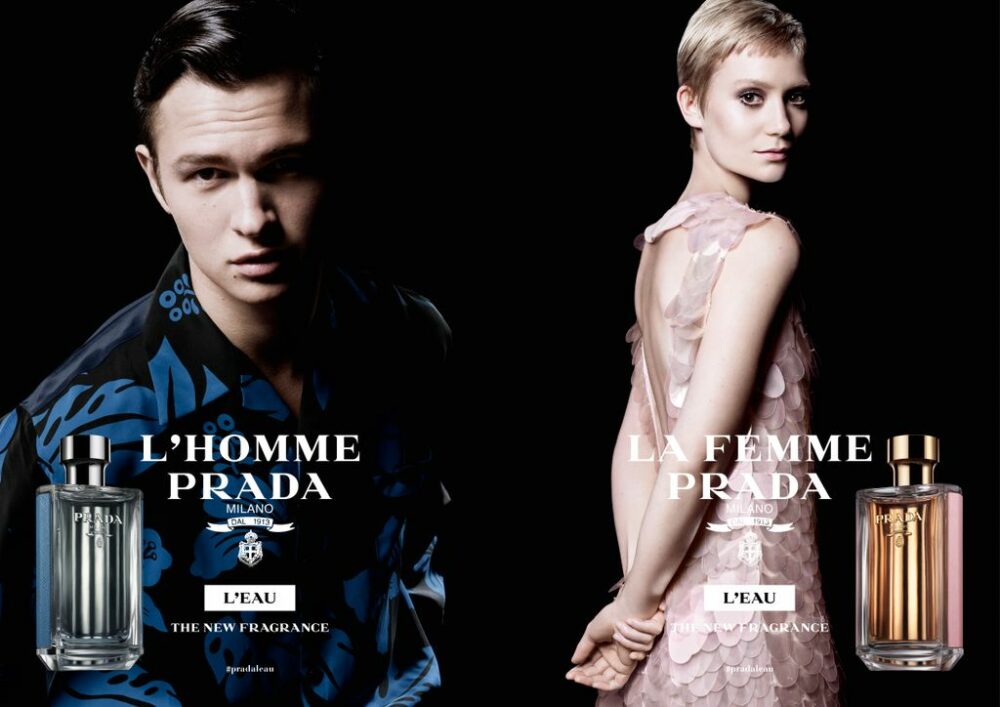 Prada is famous for many things from its leather goods, handbags, up to its clothing. However, there's another product type they are really good at, and we should forget about it, and those are the Prada perfumes. When it comes to the best Italian perfume brands, Prada might not be as famous as Armani or BVLGARI, but it is indeed something many of you might really enjoy.
For women, the flower fragrances are dominating, and one of the Prada Candy Kiss is what you should be looking for. This is a mesmerizing combination of fresh bergamot and sweet orange blossom essence that evolves into a heart of lily and dries down to a musk mixture.
It's definitely for those of you with a bright and affectionate personality, and with this fragrance, you'll feel even more chic and charming. For men, there's Prada L'Homme Cologne fragrance that's really charming and attractive. If you want something unique and luxurious from a top Italian perfume brand, check these two out!
6. Acqua di Parma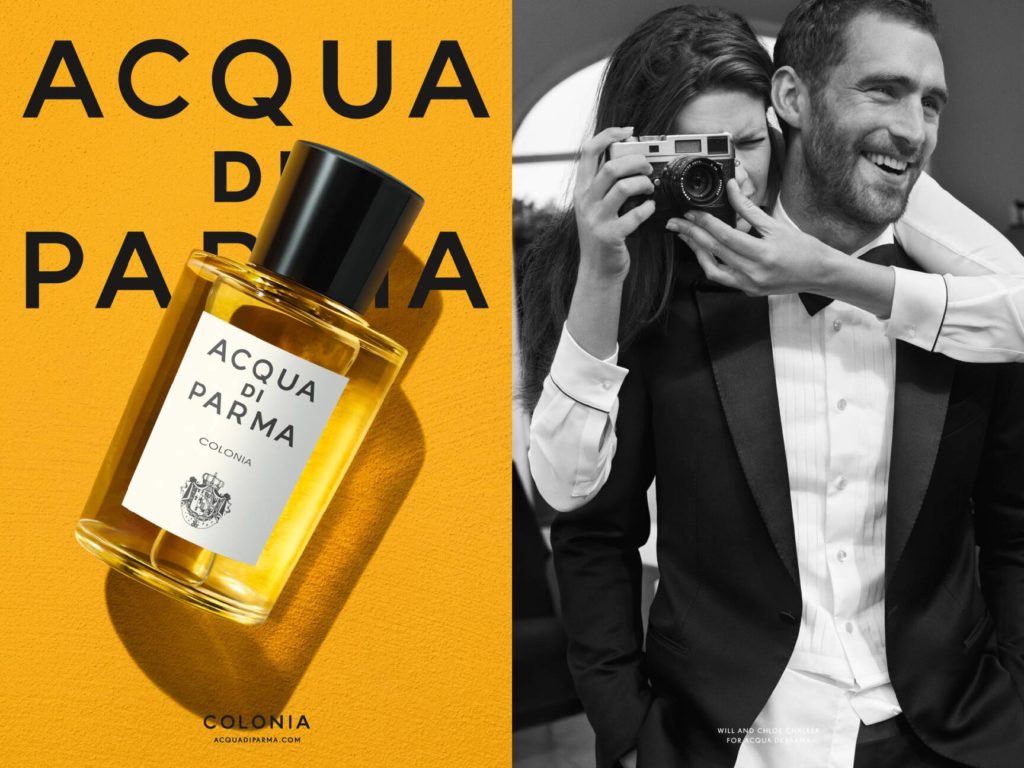 Acqua di Parma is one of the top Italian perfume brands that's literally skyrocketing and growing so fast that it could easily become one of the top 5 famous Italian perfumes soon. Now, when we speak about Acqua di Parma, they've got multiple collections within the collections.
One of the most popular is definitely the Colonias collection. A timeless, iconic fragrance crafted from Sicilian citrus fruits it provides a fresh embodiment of the best of Italy. This fragrance has a citrusy floral heart of lavender and damask rose, containing woody notes of vetiver, patchouli, and sandalwood.
The top notes of Colonia are Lemon, sweet orange, and Calabrian bergamot. You can find other collections as well such as Blu Mediterranean, Signature-of-the-sun collection as well as Le-Nobili. Each one has its own uniqueness for every personality type and style. Also, Acqua di Parma collections include other beauty products, so it's worth looking around for multiple choices and sets.
7. Dolce & Gabbana
Another of the most famous Italian perfume brands is Dolce & Gabbana. Beyond fashion, D&G is one of the most popular Italian perfume companies with plenty of different fragrances both for men and women. For women, there's a very popular fragrance, the Dolce Rose which is based on the flower that's a symbol of love, feminity, and beauty. Rose is D&G's iconic pattern, not just in fragrances, but in clothing as well.
Now, Dolce Rose opens with top notes of fruits like green apple, mandarin, and redcurrants. The heart is a white peach that's leading to magnolia and two different types of rose. These sweet notes are balanced with musk, sandalwood, and white wood which together create an addictive sensuality.
Dolce & Gabbana have also another collection that many adore, the Fruit Collection. You could find three different fragrances such as orange, pineapple, and lemon. Both in clothing and in fragrances, Dolce & Gabbana is paying tribute to Sicily and its treasures. You could've seen in clothing collections as well a few years ago the summer collection that was rich in lemon and orange patterns.
8. Bottega Veneta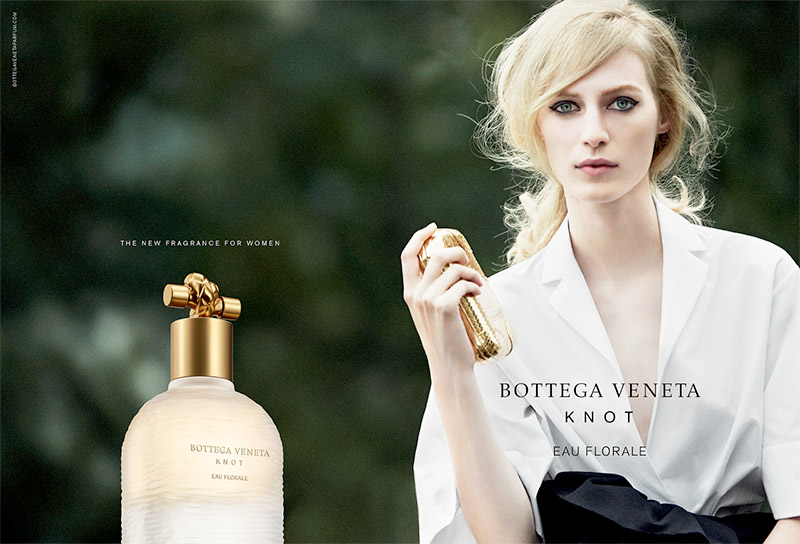 Slowly approaching the end of the list, here's another top Italian perfume brand, which is standing out in fragrances just as in clothing and accessories. Bottega Veneta Knot can be considered one of the most famous Italian perfumes.
As I have mentioned at the beginning, most of the famous Italian brands are based on lovely floral notes, which is absolutely understandable since flowers are what tend to wake our senses and give us pleasant joy and happiness. The inspiring Bottega Veneta Knot fragrance is indeed a floral fragrance for women.
This perfume was created in 2014 and it was quickly noticed by women both in Italy and internationally. The top scents are orange blossom, clementine, mandarine, lime, and neroli. These fruit scents are followed by the heart of it composed of white rose, lavender, and peony. All this becomes complete with the base of musk and tonka bean. Definitely a fragrance you should try!
9. Valentino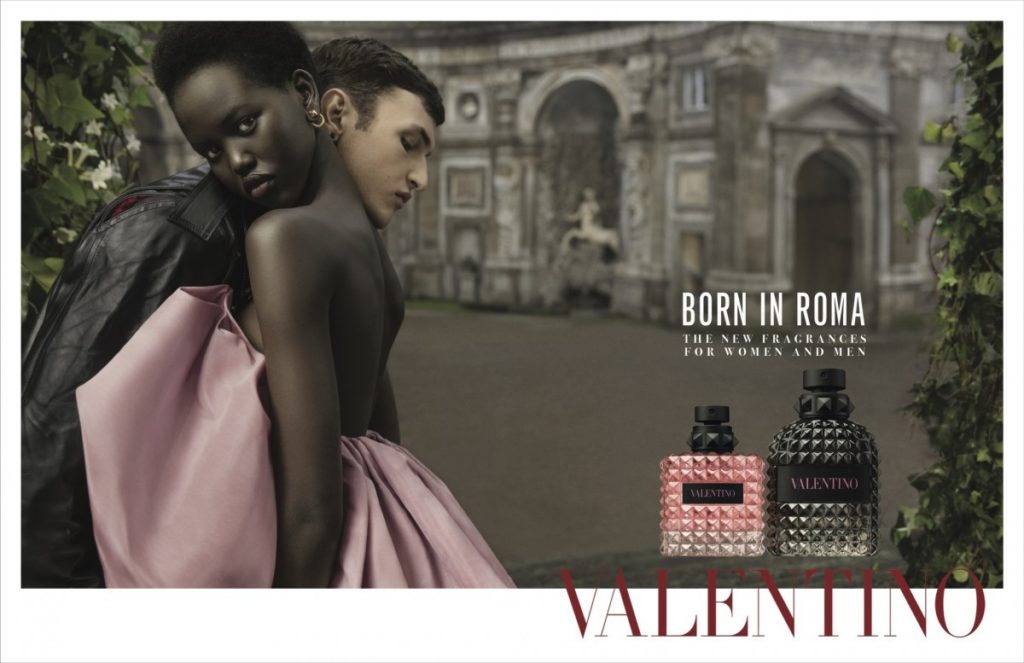 Of course, Valentino cannot miss our best Italian perfume brands list. Just in the fashion world, in the world of perfumes as well, Valentino is known for elegance and luxury. When it comes to the best Italian perfume companies, Valentino might not always come up between the top 3, but they've definitely got some scents that shouldn't be ignored!
One of the highlights of Valentino fragrances is Born in Rome Yellow Dream for Her, and also Voce Viva. Now, Voce Viva Intensa is a perfume that reflects bold couture, and a bouquet of white flowers amplified by Jasmin, crystal moss, and bourbon Vanilla. This is a floral woody fragrance that celebrates your voice, by empowering you with an unforgettable scent.
As mentioned, the top notes are Italian bergamot and mandarin. The heart is orange blossom and Jasmin absolute, which has a base of crystal moss and Vanilla bourbon. Definitely an elegant scent for an elegant woman. With just this one presented, I guess you are intrigued to take off and try Valentino perfumes. Oh, and don't forget that they've got fragrances for men too!
10. Salvatore Ferragamo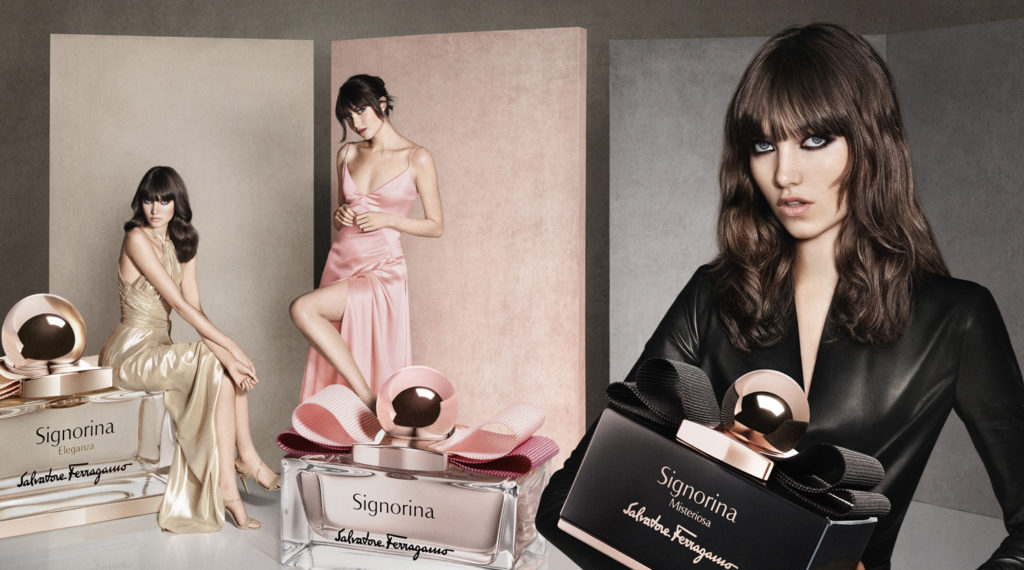 Our last on the list of famous Italian perfume brands is Salvatore Ferragamo. You know this brand is probably from the famous Italian fashion brands, but now you should also keep it in mind for fragrances. Salvatore Ferragamo has a few great scents, such as Signorina, La Corte, Savane di Seta, and Storie di Seta, but also Oceane di Seta.
Now, to highlight one of these, Storie di Seta should be that. This is a new fragrance inspired by Salvatore Ferragamo's imaginary silk world. Storie di Seta makes the collections of a refined line of four universal and fresh perfumes. Savane di Seta is a fiery sunset of the mysterious Savannah. This is an exotic mix that takes you to dreamlike horizons and undiscovered sunny lands.
Each Salvatore Ferragamo has an idea, a note that's matching different personalities and different imaginations. To decide what's your best match, of course, as with every fragrance, you must test it on yourself, to discover which fragrance is the closest to your personality. And which one is going to help bring out what's hidden, put you in highlight, and illuminate you?
Wrapping up the 10 best Italian perfume brands
Now that we've discussed some of the top Italian perfume brands, I hope you're ready to hit the drug store, or the airport Duty-Free and start searching for the best Italian perfume brands to try and test them! From all of these famous Italian perfumes we've mentioned, no matter what's your personality, you're going to find a great match for yourself! Also, don't forget to check out our brand lists for Italian makeup brands, jewelry brands, and beauty brands.
Italian version: Migliori marche profumi Italiani
Pin it: Top Italian perfume brands