10 Handmade Jewelry Brands in Italy
Handmade Italian jewelry brands are a figure of the country's jewelry scene. Seemingly, it is one artistic area that globalization has not yet taken over. Actually, it also seems like it never will, seeing how attached Italians are to their artistic heritage. That is why we have sourced out for you the 10 best handmade Italian jewelry brands, so you can find your favorite one.
10 handmade jewelry brands in Italy
Whether you are looking for handmade jewelry Florence Italy, jewelry from Rome, or jewelry from Milan, there is a brand built for every vision. Follow our list of creative, insightful jewelry designers. You will understand in no time why we have chosen them. Furthermore, you are bound to find with them your true jewelry style and endless inspiration!
We've already covered some of the finest Italian jewelry brands, accessories, and jewelry shops in different cities. Also, we've covered some other important brand highlights, such as watches, fashion brands, and shoes. Let's see the handmade jewelry now!
1. Fratelli Piccini Firenze: Fine Handmade Jewelry in Florence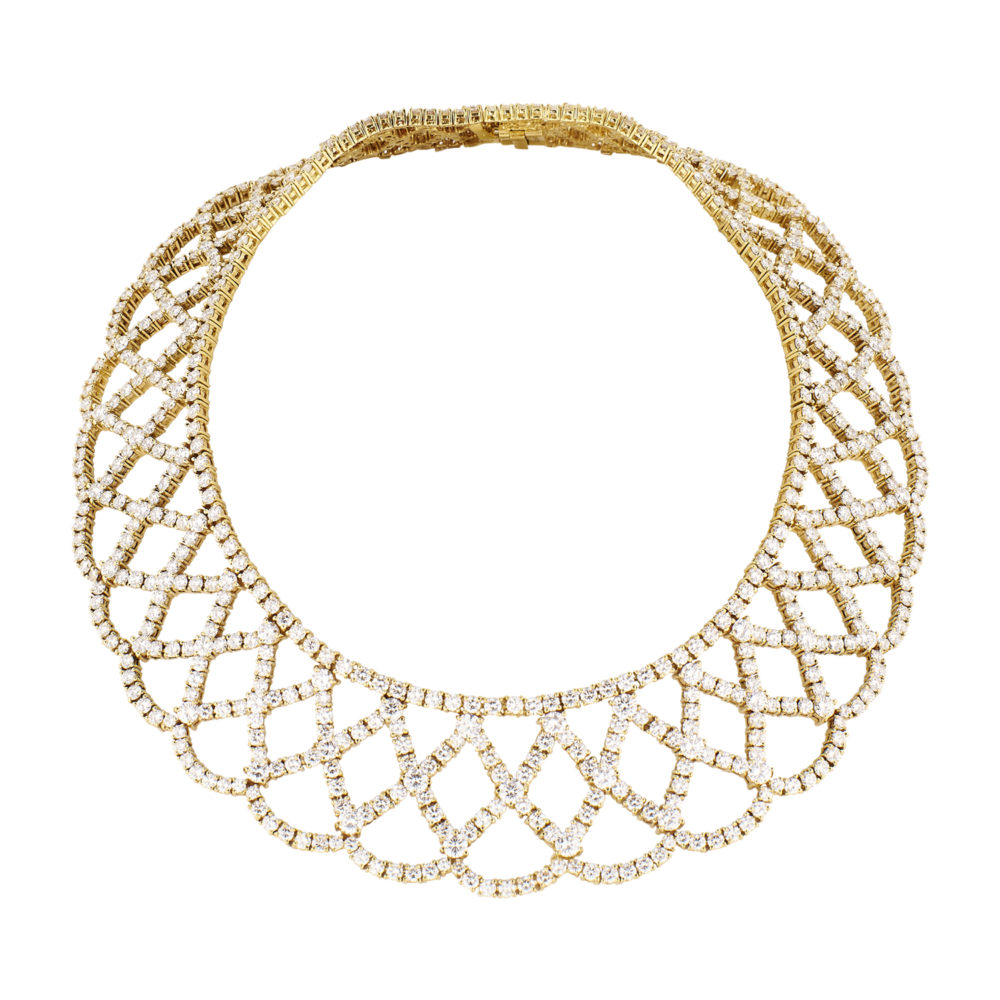 Out of the many handmade Italian jewelry brands, we have decided to feature the exquisite Fratelli Piccini. The brothers have built for themselves one of the finest Maisons of handmade jewelry Florence Italy. The Fratelli Piccini story has been going on for a few centuries. They work in a kind of secrecy that is only unveiled a handful of times during the year on the famous Ponte Vecchio.
Their story is incredible, and for some time now, customers have been able to visit the entire jewelry atelier in Florence. It is almost a museum, filled with the silver and jewelry family collection, the sketches, the molds, and countless art pieces. The jewelry is delicate, with collections made up of exquisite, fine pieces.
2. DelBrenna – Best Handmade Italian Jewelry Brands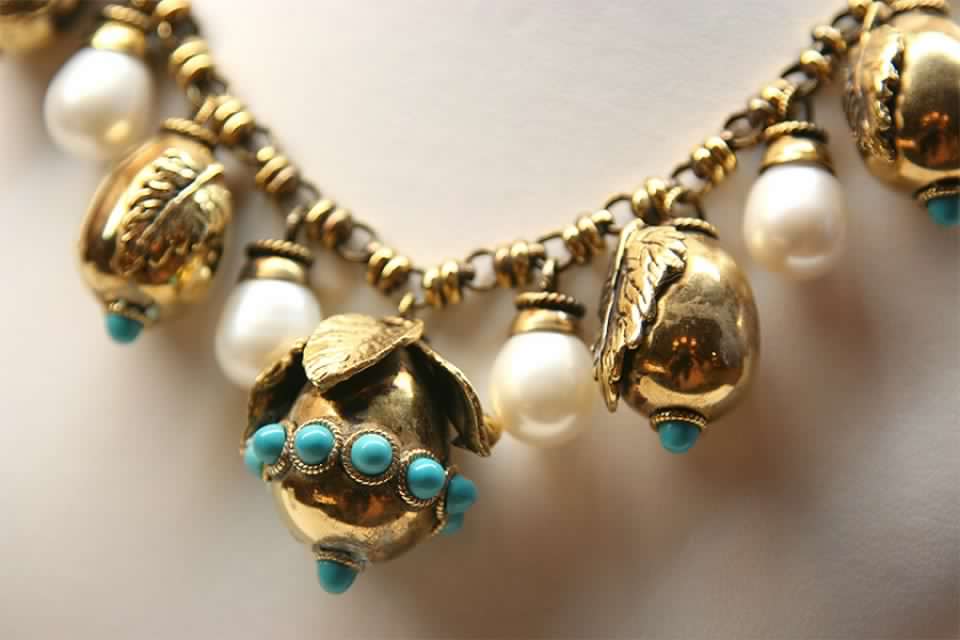 DelBrenna is a traditional family jewelry heritage. It started in 1201 with Giovanni DelBrenna who created the first family jewels. Traditionally, a DelBrenna piece features natural gemstones and sculptural elements that recall the Etruscan style.
The most impactful creation of the family has been its handmade chain links. The Florence-born brand offers exquisite rings, necklaces, and bracelets that really elevate any outfit.
3. Andreoli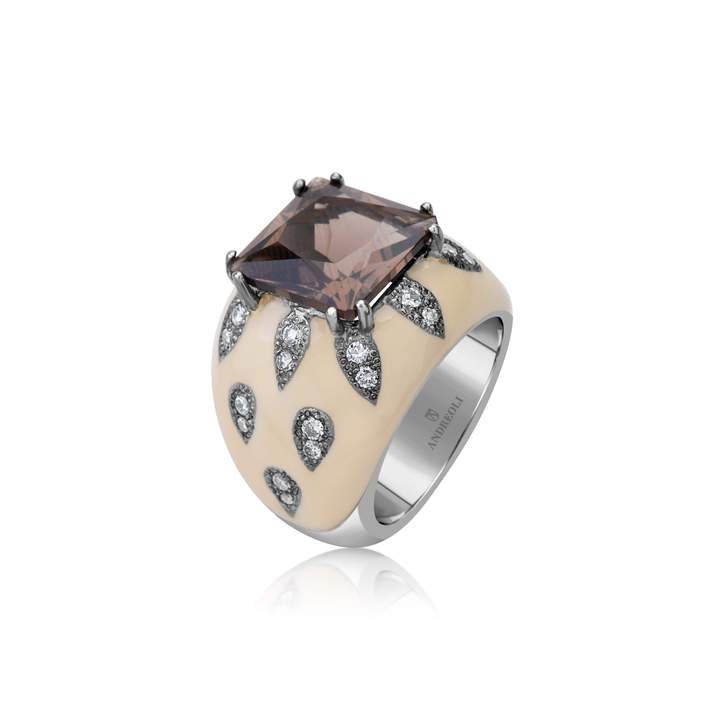 Andreoli is one of those handmade Italian jewelry brands that will upgrade your vision of jewelry forever. Handcrafting and artisan work lies at the core of the Italian handmade jewelry signed Andreoli. The interesting feature of the brand and its handmade jewelry Italy is its exceptional blend of natural stones.
Not only do they use the famous rubies, diamonds, sapphires, and emeralds, but they also incorporate lesser-used elements. It is not unusual to find in their Italian handmade jewelry pieces of coral or turquoise that give an edge to their jewels. Take a look at the refined pieces, and you'll understand our strong statement about Andreoli.
► Read: 10 Most Famous Italian Fashion Designers
4. Valentina Ferragni Studio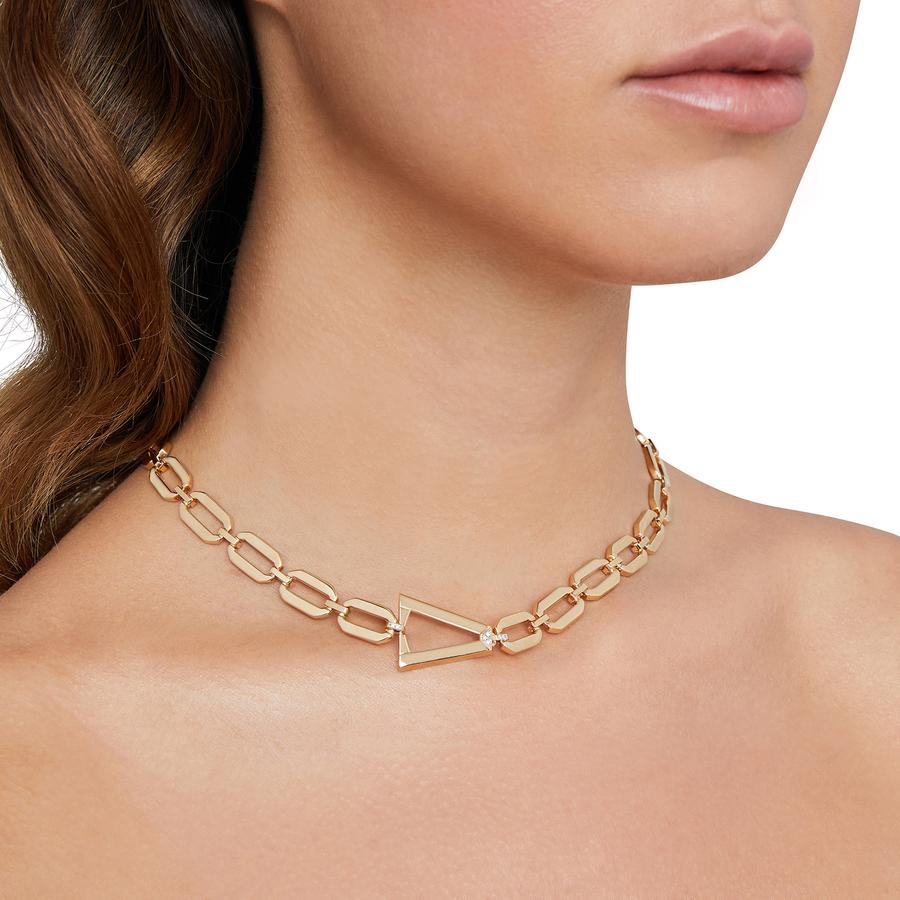 Simplicity should be the defining word for Valentina Ferragni's Italian handmade jewelry line. Sharing a passion, a vision, and a life aesthetic encompasses the brand's personality. Chiara Ferragni's sister has done well in incorporating Italian heritage and modernity in her enameled collection.
The Valentina Ferragni Studio brand consists of an artisan Italian collection, with stunning colors for young women. It's definitely one of the best, trending Italian artisan jewelry brands that are also luxurious.
5. Ornella Bijoux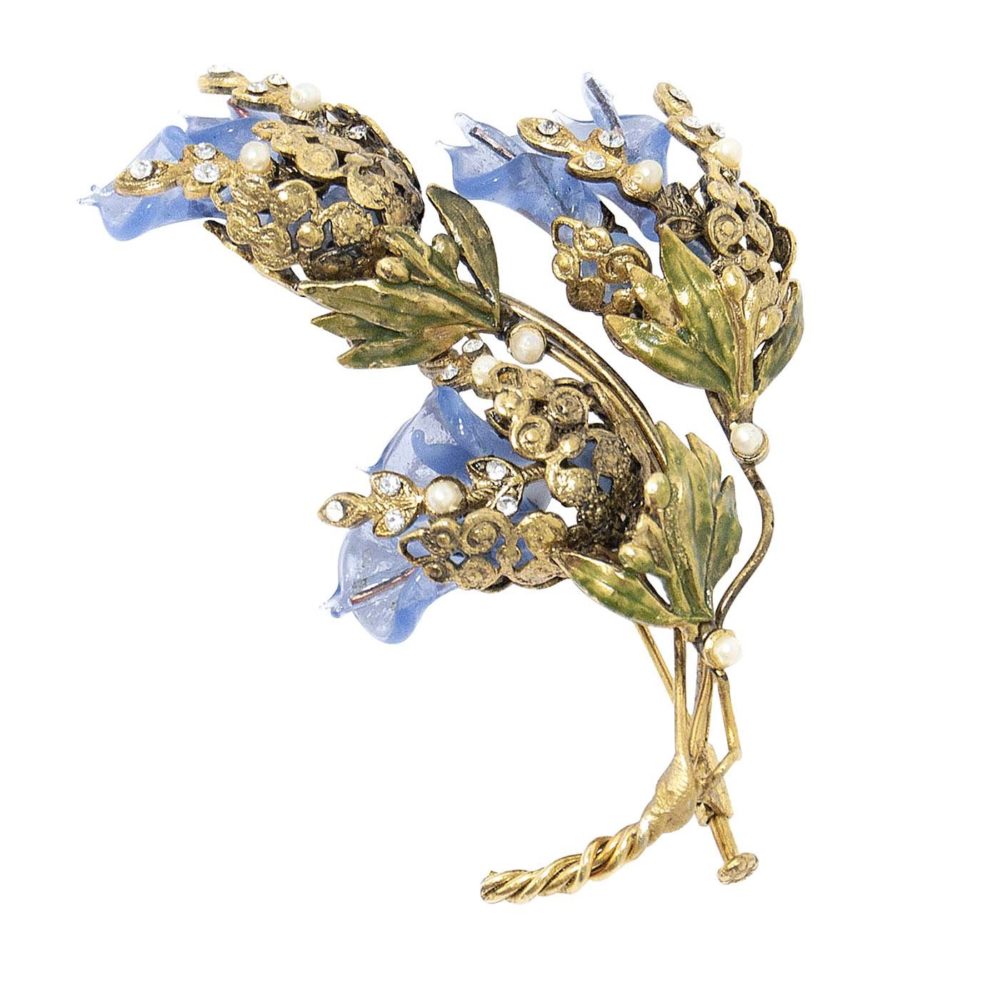 Ornella Bijoux is one of the top Italian jewelry brands in terms of craft, style, and design. This handmade jewelry brand was born in Milan, in 1944. Today, it portrays itself as an elegant and sophisticated Maison.
All their pieces are romantic, intricate, smart, and visionary like this Campanule pin. There's no doubt about its place on our list of handmade Italian jewelry brands, really: it hardly gets any better than that.
6. Sigfrido Cipolato – Best Handmade Italian Jewelry Brands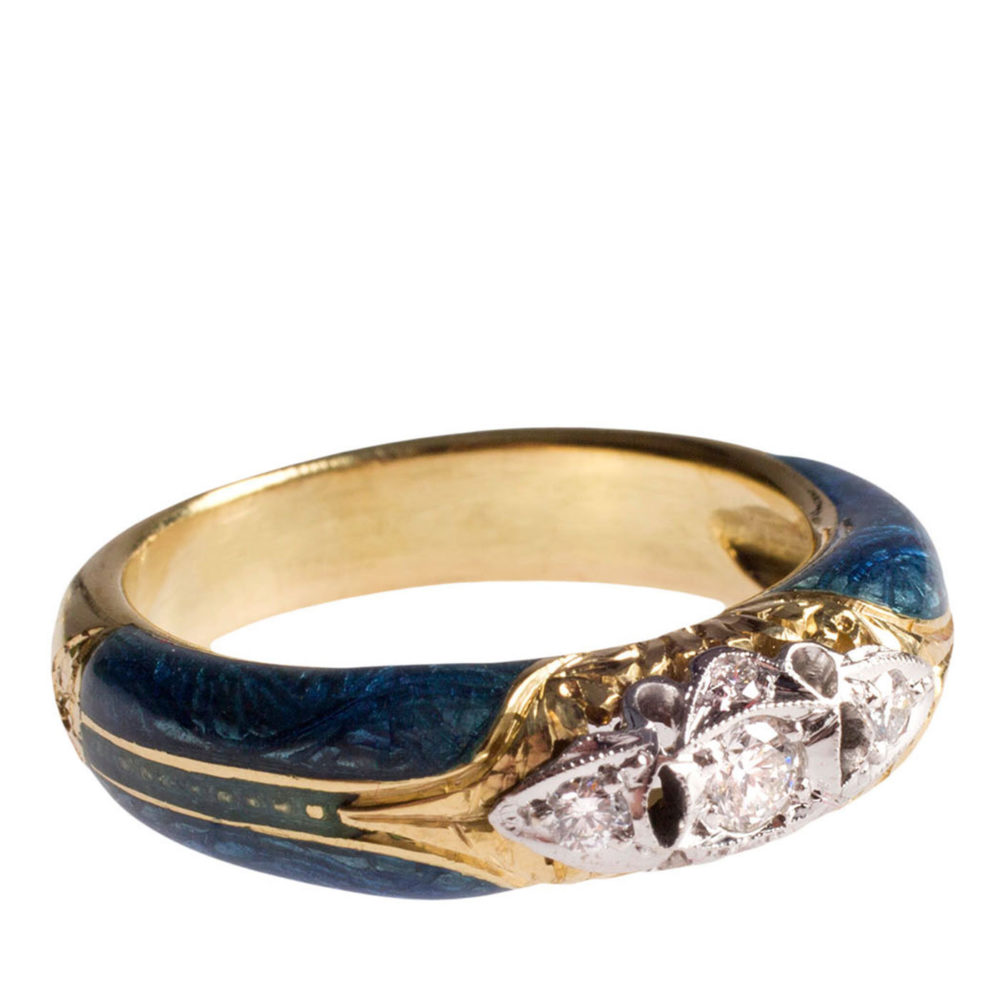 Sigfrido Cipolato is a Venice-based jewelry workshop that has been around for some time now. The Maison was founded about thirty years ago.
The brand takes its inspiration from jewels, traditions, and materials. We can clearly see in the various designs the use of techniques that date back centuries. Enamel, prongs, stones – every piece of the jewel is studied and combined with flair.
7. Paola Grande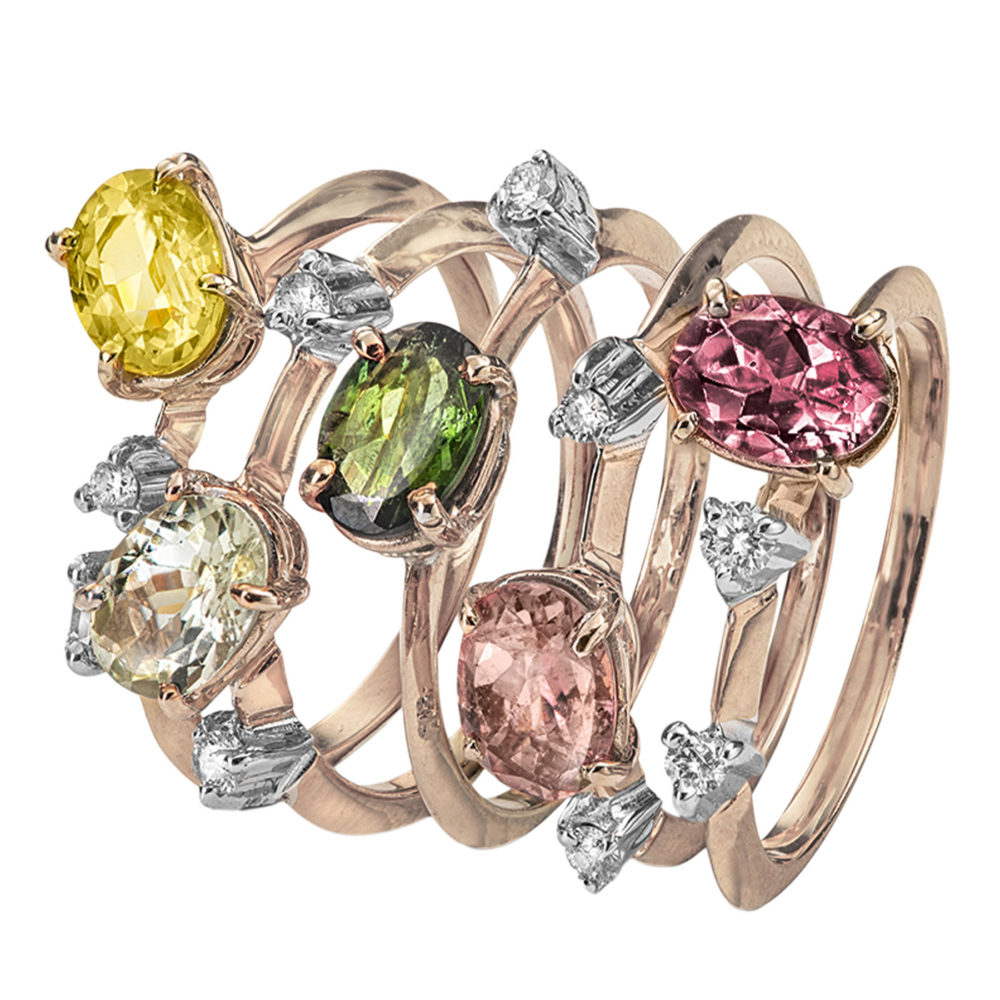 The Italian handmade jewelry by Paola Grande denotes the all-extravagant aspect of Italy. The designer, along with her daughter Giulia, has brought together one of the top Italian jewelry brands in no time.
Thorough work is poured into each innovative piece that takes from the Italian heritage. Gold, diamond, bronze, tourmaline – there is not one material – or one stone – left unturned.
► Read: 10 Best Italian Lingerie and Underwear Brands
8. Aonie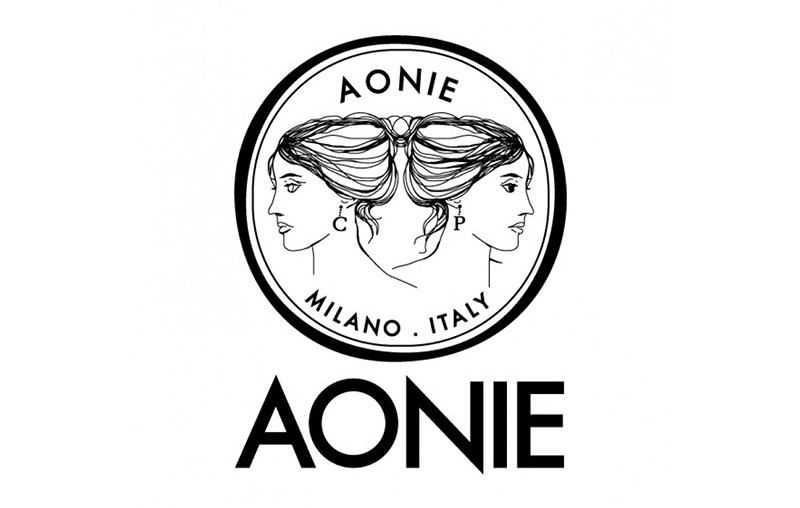 The Italian handmade jewelry signed Aonie was first conceived in Milan in 2008. Both designers and founders of the brand, Paola and Consuelo Coti enjoy a jewel-making family. Thus, it makes sense that their uniqueness is tightly linked to savant craft.
One of the finest handmade Italian jewelry brands, Aonie is colorful, pop, and fun. Each piece is carefully handcrafted in their workshop, in Italy. As far as handmade jewelry Italy goes, we're pretty set on this gem of sorts.
9. Gala Rotelli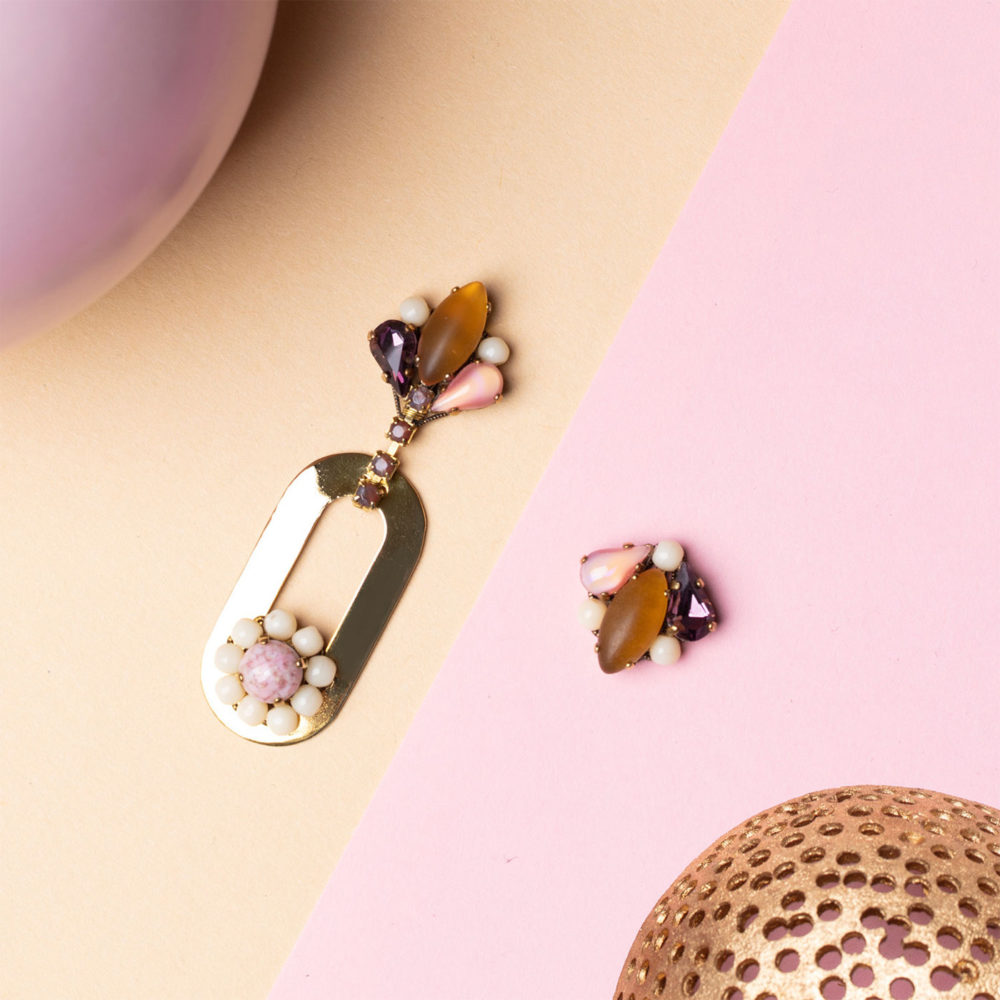 Gala Rotelli is based in Milan, the heart of fashion and design. It is today one of the top Italian jewelry brands that largely feature nature. Gala Rotelli has an amazing path in life.
Her studies include the University of Florence, the Parsons School of Design in New York, and the Sotheby's Institute of Art in London. Handmade Italian jewelry brands would be missing out without the geometry-inspired pieces signed Gala Rotelli, that's for sure.
10. Tiziano Pucci – Best Handmade Italian Jewelry Brands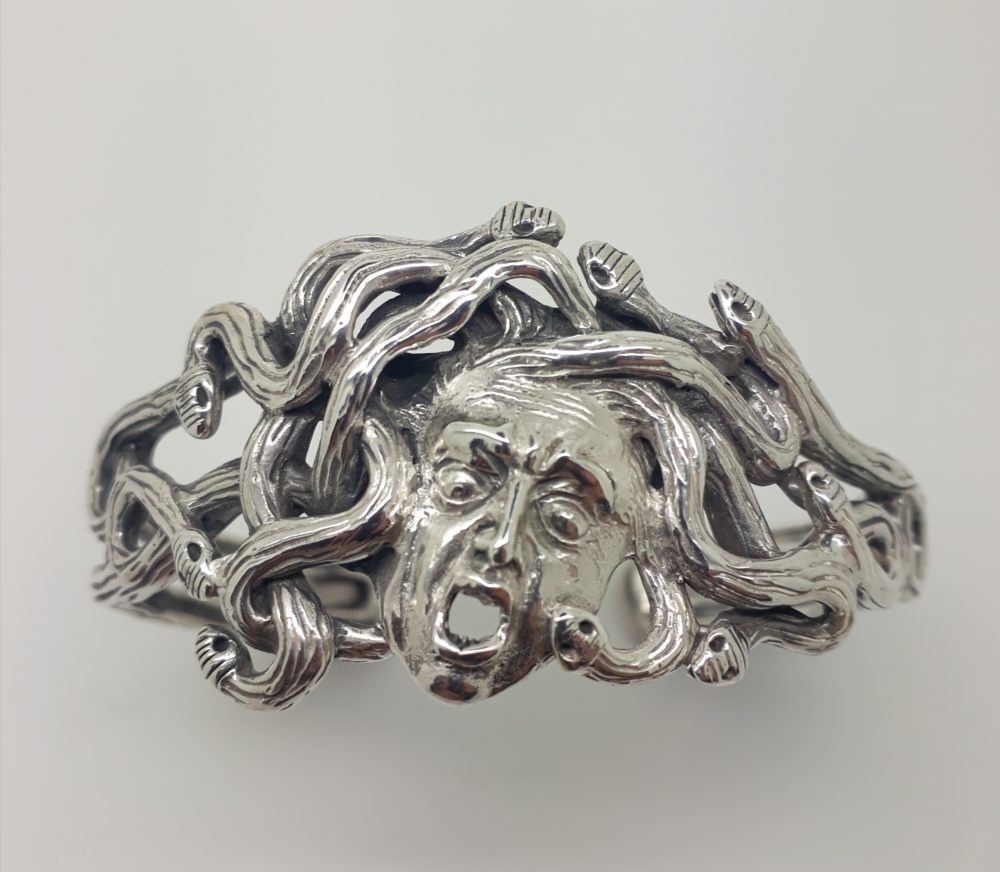 Pucci Gioielli d'Arte is famous for its handmade jewelry Rome Italy. It was born in the 1960s to Alberto Pucci and is now run by Tiziano Pucci, Alberto's son. This Italian handmade jewelry brand can make your craziest jewelry needs come to life. The designer plays on gold and silver used to create custom pieces for every need.
It is one of the best handmade Italian jewelry brands today. Why? Because of the quality of the materials, and the avant-garde vision of the Pucci mind. Handmade jewelry Italy? Pucci Gioielli d'Arte.
Bonus: LIL Milan
We've got a bonus brand for you that is just as remarkable as any of the above, and if you love gold jewelry, you will probably love this brand the most! LIL Milan was founded by Veronica Varetta in 2014, a young jewelry brand with timeless, beautiful, and fashionable pieces.
Each of the LIL jewels is handmade in Milan, they've got unique designs using 9-18 karat solid gold. Beyond being one of the best handmade jewelry brands in Italy, even though it's young, it is really remarkable. They offer unisex pieces as well, such as rings, bracelets, necklaces, and cufflinks for men.
On top of this, you can pick anklets, gorgeous and tasteful amulets and charms, earrings, and even waist chains and piercings. All considered, LIL Milan's style and pieces that will stay with you for a long time are not just beautiful and precious, but gold is also sustainable.
Wrapping Up The 10 Best Handmade Italian Jewelry Brands
There you have them! The top 10 handmade Italian jewelry brands. Because they are full of color, precious materials, and above all: they are full of soul. So, Whether you are looking for handmade jewelry in Rome Italy, or something closer to home in Florence, these are the top Italian jewelry brands. And those are the ones you'd do well to keep an eye out for! And if you're a fashion guru, we think you will love our selection of the best Italian shoe brands!
Pin It: The 10 Best Handmade Italian Jewelry Brands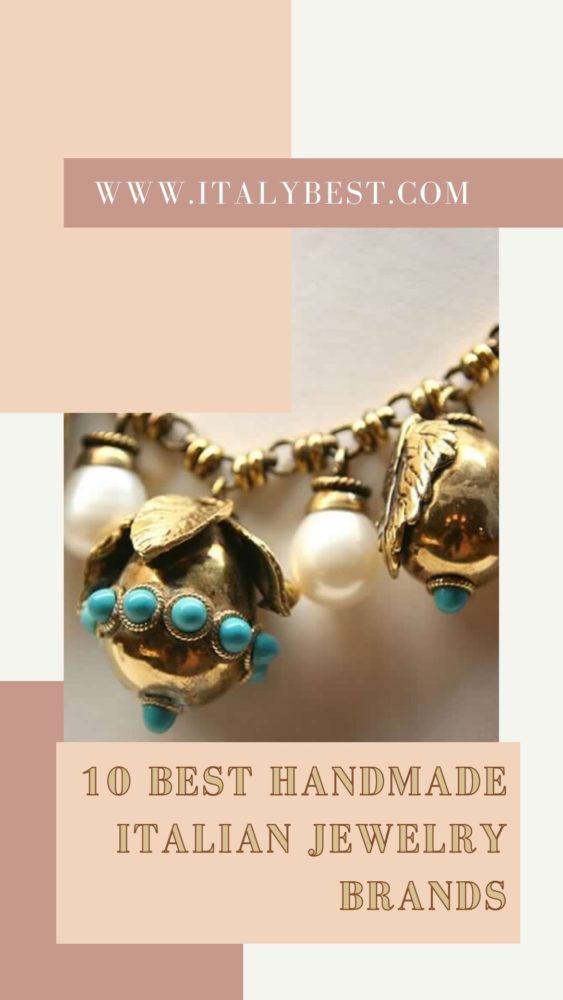 Original Article by Ibtissam El Azami – Partial Update by Helga Dosa