10 Best Pastries in Italy
Are you looking for the best pastries in Italy? Flour, sugar, eggs, milk, and butter. These 4 simple ingredients together can make everyone happy, young and old. They are the basis of pastry. As for sweet temptations, Italy boasts a very long tradition. Let's discover together the best Italian pastries in our gallery. Beware of these cakes, sweets, spoon desserts, and biscuits, they are absolutely mouth-watering!
10 Best Italian pastries to try – Pastries in Italy
We know very well how Italian pasta dishes are amazing, and how cuisine varies from one region to the other. Italian desserts are usually not as creamy as in other European countries, or well, at least they aren't using so many whipped cream-based sweets. When you are in Italy, you should look for a Pasticceria to find the best Italian pastries to try. Each region has a different taste, and you can try different pastries in different regions of Italy. Our Italy-based team has collected for you the absolute best pastries in Italy you must try! Let's see them!
1. Babà al rum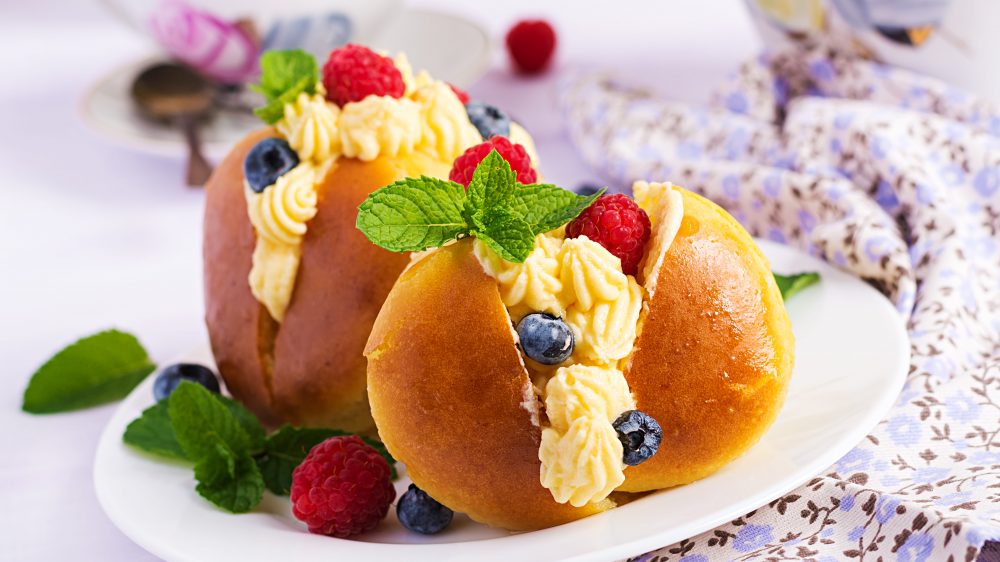 Let's start our roundup of delights with one of the best Italian desserts, Babà al rum. A sponge cake soaked in a rum-flavored syrup and brushed with apricot jam for a glossy, sticky finish. This is one of those pastries in Italy that should be tried without exception!
Oddly enough, Baba rum originated far from Naples. His origins are actually linked to Poland and France. According to Larousse Gastronomique, in fact, in the 18th century Stanislas Leszczynski, former king of Poland and son-in-law of the king of France, Louis XV, had the idea of soaking a rather unpleasant and dry Kugelhopf in rum.
His idea was soon adopted by all patissiers of Paris. In the 19th century, thanks to the monsù, the chefs of the high-ranking Neapolitan families trained in France, the rum Babà arrived in southern Italy, quickly becoming one of the most popular Neapolitan delicacies ever.
2. Bombolone alla crema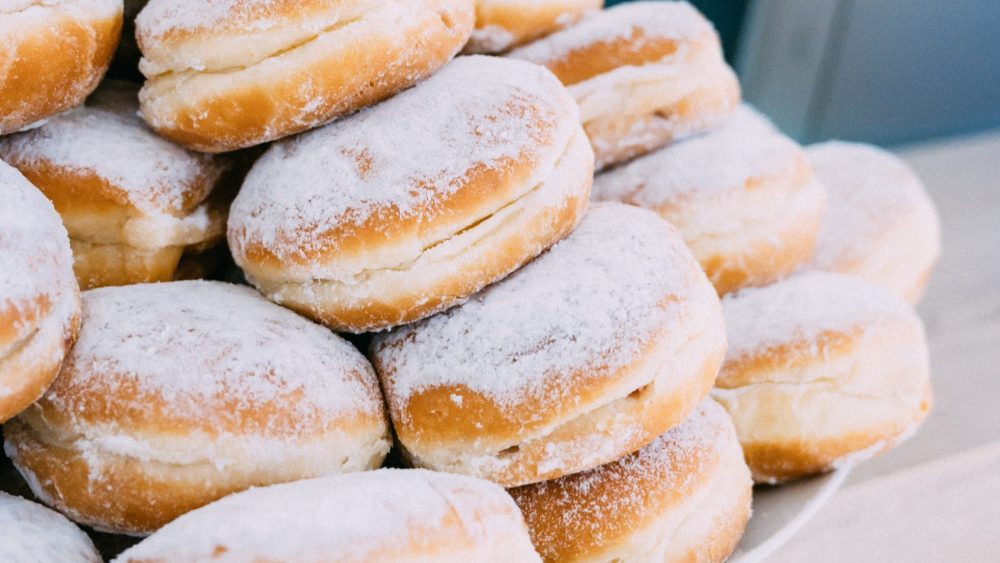 Bombolone is one of the most delicious pastries in Italy! Round, soft, and fried delights, with a coating of caster sugar and creamy heart. It is the irresistible Bombolone con la crema. This delicious Italian donut can be enjoyed for breakfast with a good cappuccino, as an alternative to croissants, or just anytime you want.
The name probably comes from the shape, which is somewhat reminiscent of a "bowler hat", or perhaps because, like a bomb, they are a real explosion of taste. For an insane experience, try them with Nutella! You will no longer be able to live without Bomboloni, one of the best Italian breakfast pastries.
3. Cannolo Siciliano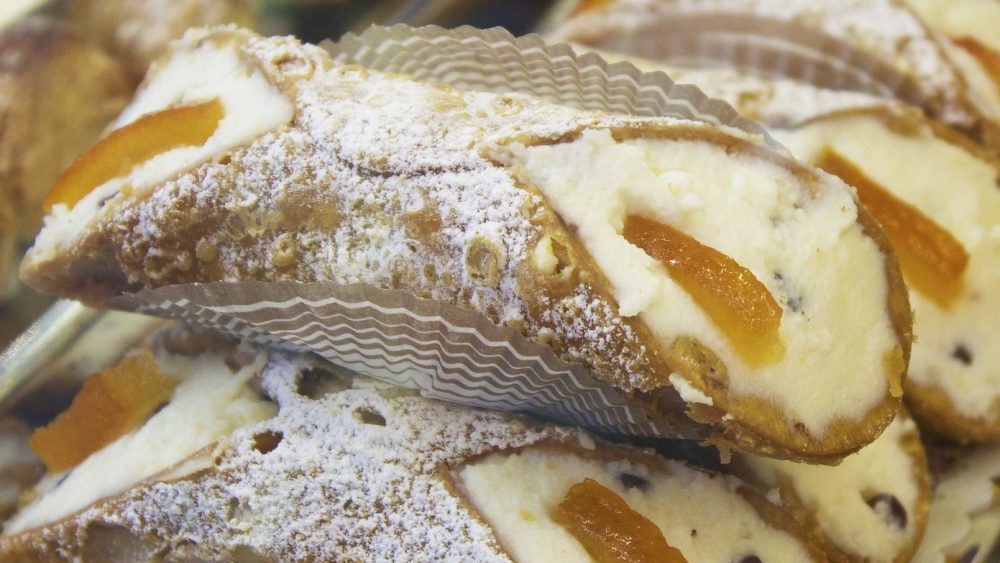 A fried outer shell in the shape of a tube, filled with sweetened ricotta, enriched with chocolate drops, and finally sprinkled with chopped pistachios, candied citron, or orange peel. Cannoli are the pride of Sicilian pastry, together with Cassata, and are among the most renowned Italian desserts in the world.
Their history is very ancient: it seems to date back to the period of Arab domination in Sicily, between the 9th and 11th centuries. But, as often happens, the story of their origins is a mix of legends and beliefs handed down over the centuries. What is certain is that their taste is irresistible. Try it, and then you won't be able to do without it. But remember, the real Sicilian Cannolo is filled at the last minute to preserve its crunchiness!
4. Cantucci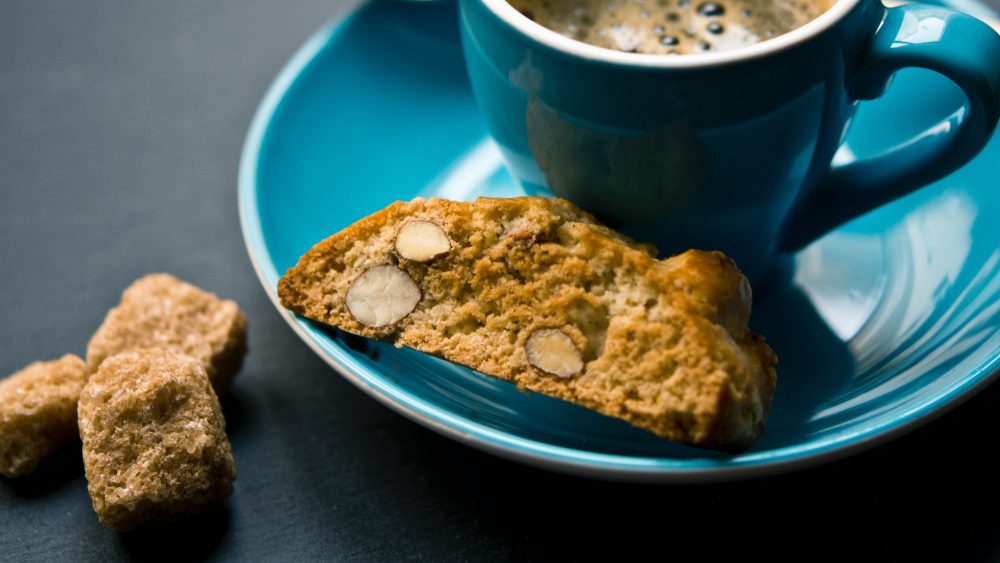 Also known as "Prato biscuits", they are among the most renowned biscuits in the world. A sweet dough, scented with orange peel and enriched with almonds, which is baked, cut, and then toasted until crunchy and nutty. The Cantucci recipe is very ancient, it seems to date back to the 16th century.
Their name comes from canto, which in Latin means a piece of bread. In the 19th century, a pastry chef from Prato improved the original recipe, making his biscuits famous throughout Europe. The recipe is kept top secret, of course. But every good Italian cook has come up with their own variant. You can enjoy these delicious Italian biscuits at any time of the day. But the top is soaked in Vin Santo, a typical dessert wine, to end your meal on a sweet note!
5. Cassata Siciliana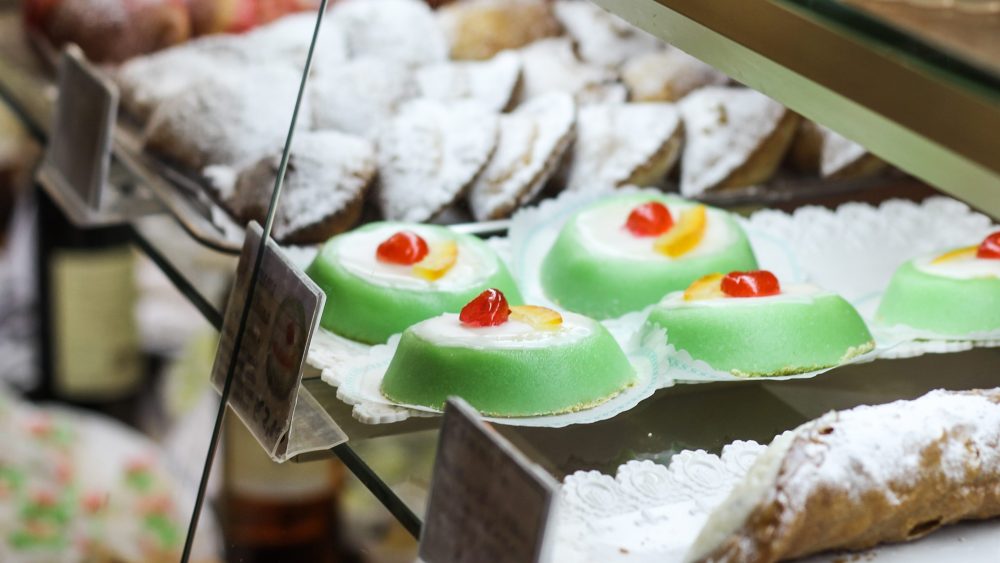 Sweetened ricotta, chocolate chips, sponge cake soaked in liqueur, marzipan, and candied fruit: isn't your mouth watering yet? Cassata is a lavish dessert and deserves the place of honor among the typical Sicilian sweets. Originally born to celebrate Easter, Sicilian Cassata is commonly enjoyed throughout the year.
It seems that its name derives from the Arabic word quas'at, which means large bowl. Others suggest that the word Cassata is related to the Latin word caseus, meaning cheese. Seemingly simple to make, the preparation of Sicilian cassata requires a lot of skill, especially to create the elaborate Baroque decorations with strips of candied pumpkin.
6. Crostata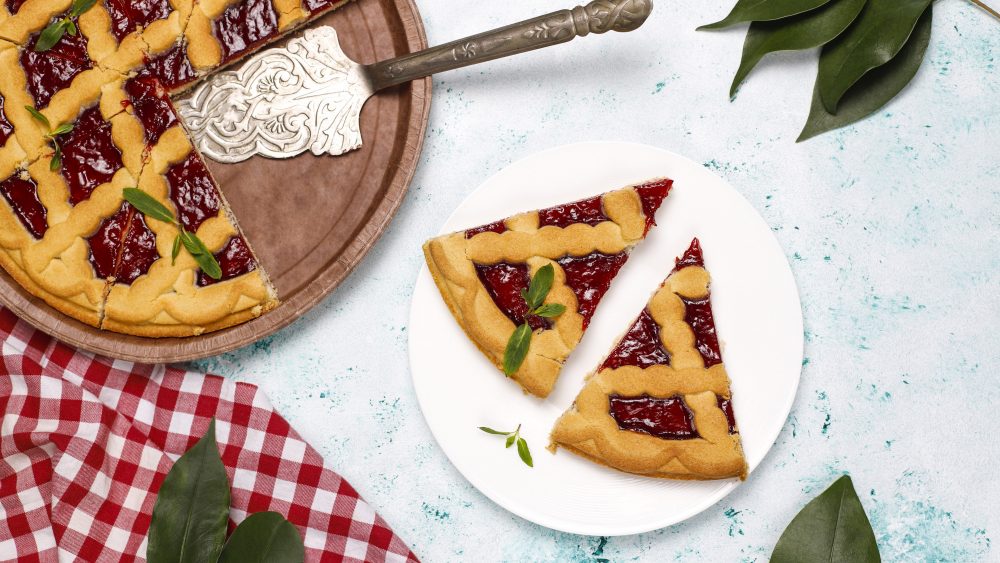 Crostata is a very popular rustic jam tart and is one of the best Italian breakfast pastries. You can taste it in the morning with a cappuccino, or in the afternoon as a snack, and even after dinner as a dessert.
What's more, it's super easy to make and lasts all week. All you need for pasta frolla (shortcrust pastry) is flour, cold butter, sugar, eggs, lemon peel, a little baking powder, and a pinch of salt. Don't forget the fruit jam, of course. For a lavish variation, try it with Nutella. It is insanely delicious!
7. Panna cotta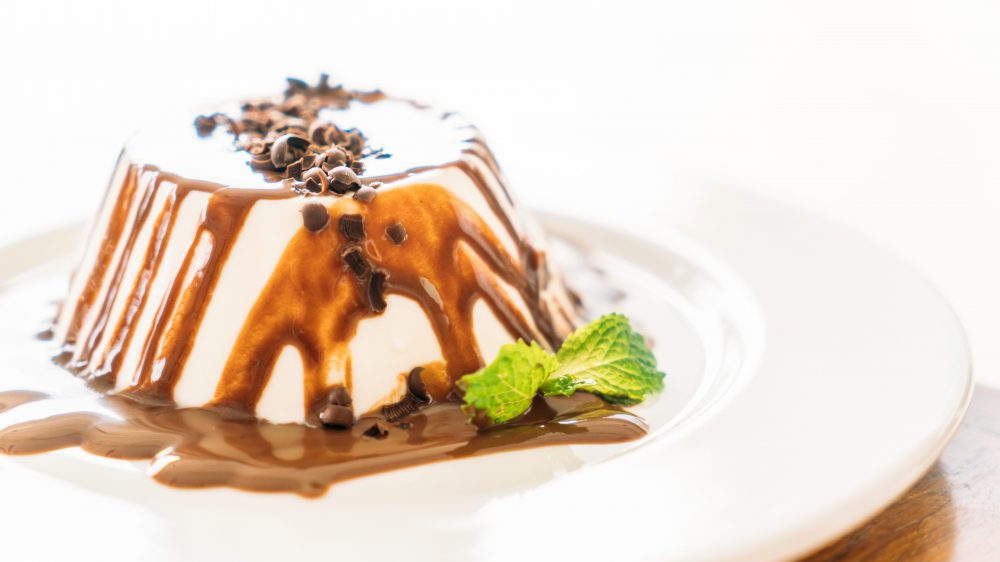 Panna cotta is one of the best-known and most appreciated spoon desserts not only in Italy but also abroad. As for its origin, we only know that it was born in the Langhe area in Piedmont at the beginning of the last century.
Its preparation is extremely simple, only cream, powdered sugar, and isinglass. This mix gives Panna cotta a very delicate taste, which is then enhanced by its exquisite sauces. Whatever you choose between caramel, hot chocolate, and fresh fruit coulis, you'll be licking your fingers. Now you know why Panna cotta is one of the best Italian desserts.
8. Sfogliatella Napoletana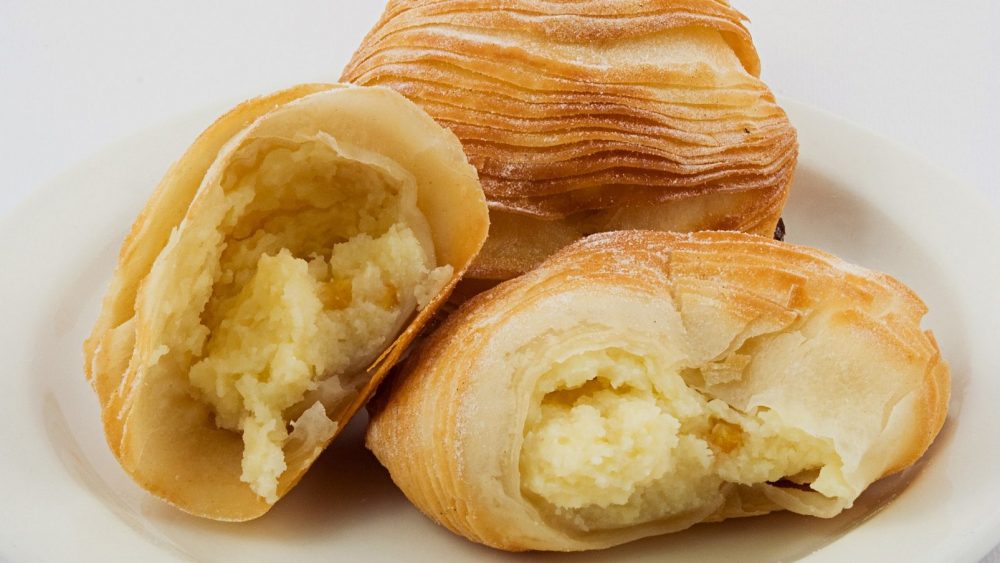 A crunchy puff pastry shell, with a typical lobster tail shape, wraps a soft filling of citrus-scented custard mixed with ricotta. What is it? The Neapolitan sfogliatella, of course! Also called riccia, which means curly, the sfogliatella is a typical recipe of the Neapolitan pastry tradition, together with the rum Baba and the Pastiera.
There is also a variant called coda di aragosta (or "lobster tail"), with the same crust but a sweeter filling, like a simple whipped cream or with the special lemon scent. If you are crazy about Italian puff pastries and looking for authentic Italian sfogliatella, go to Pasquale Pintauro, the best pastry shop producing sfogliatelle in Naples.
Fun fact about Sfogliatella is the first time our non-Italian founder tried one of the best pastries in Italy! She got her first Sfogliatella in Bari actually, in a Neopolitan pastry shop. As she told us, when she had her first bite, she started crying right away. This small pastry made her heart overflow with love and gratitude for having the possibility to live in this country, and have access to so delicious pastries in Italy, that she couldn't stop crying on the street.
9. Tiramisù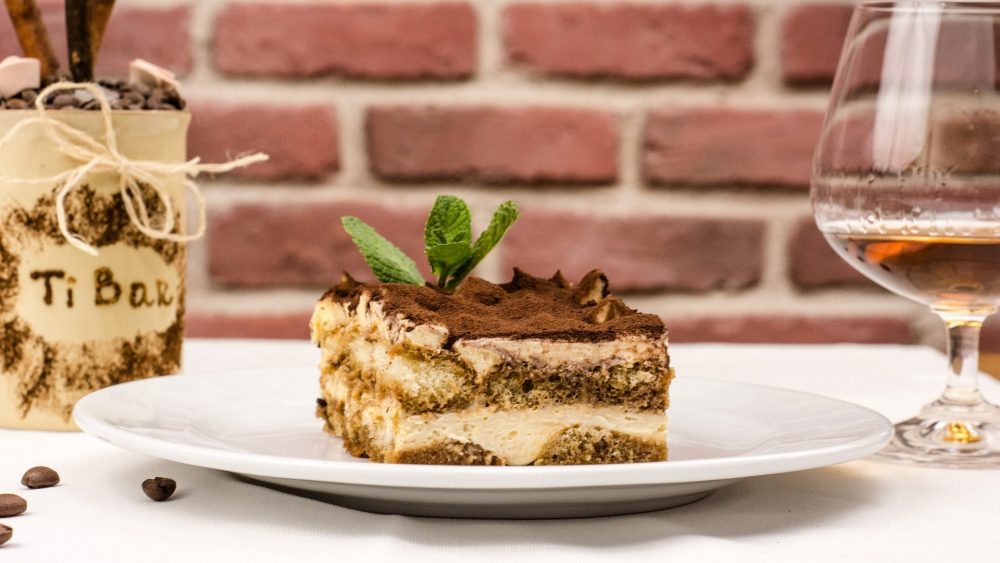 There's nothing as good as a Tiramisu. While this is actually a dessert, and it's not considered one of the pastries in Italy, you can still find it in pastry shops too, which have tables. Standing would be a bit difficult to eat a Tiramisu, right? A tasty and velvety cream interspersed with layers of ladyfingers soaked in coffee! Tiramisù is one of the most loved and renowned Italian spoon desserts in the world.
The origins of Tiramisù are very uncertain. It seems that it was born in Treviso, a nice town near Venice, no more than 50 years ago. Tiramisu is easy to make and perfect for any occasion! The original recipe includes a few ingredients: mascarpone, eggs, sugar, ladyfingers, coffee, cocoa powder, and a few drops of Marsala to balance the taste of the cream. But there are also many variations, such as the delicious strawberry Tiramisù.
10. Torta Caprese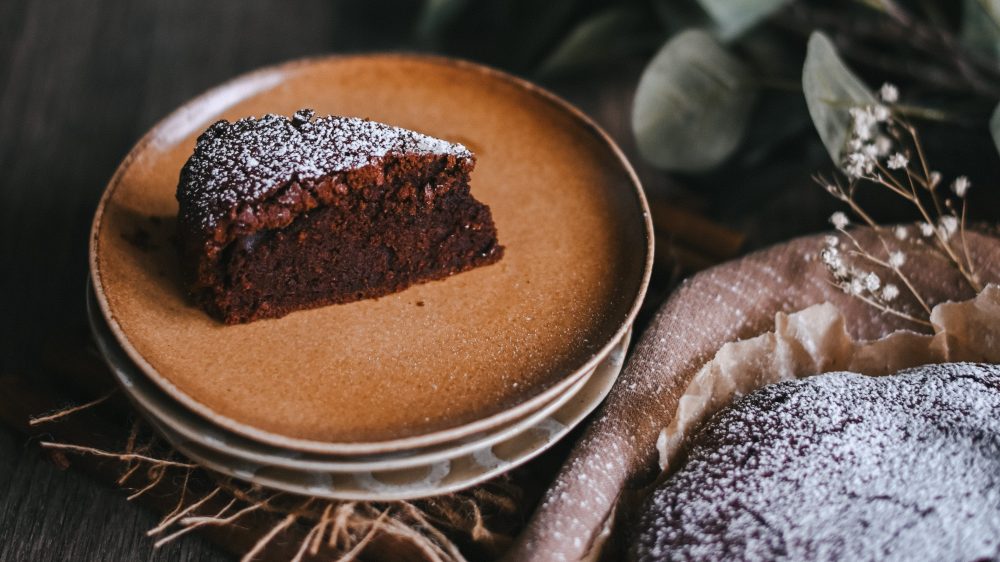 Some of the best ideas came from mistakes, and that's exactly what happened with the Torta Caprese. The cake was first created on the island of Capri around the 1920s. It seems the local chef forgot to add flour to the dough! But once the cake was baked, thanks to its wonderful moist and soft texture, it became one of the delights of the island and then of the Neapolitan pastry tradition.
This flourless chocolate cake has a thin hard shell and a rich interior flavored with almonds and Strega liqueur or rum. It is usually dusted with powdered sugar or served with a generous dollop of fresh whipped cream. Caprese cannot be missing in our gallery of the 10 best Italian desserts to try at least once in a lifetime.
Happiness is a piece of cake… possibly Italian!

The list of Italian pastries You-Need-To-Try-Once-In-Your-Life is very long, and you cannot eat them all. But dreams cost nothing! So, here is our ranking down to # 20… 
Bunet — a typical dessert from Piedmont, quite similar to chocolate pudding but with the addition of amaretto
Chiacchiere — crunchy and delicate fried sheet, typical of the Carnival period
Gelato all'italiana — no words are needed!
Panettone — a sweet bread originally from Milan, usually enjoyed for Christmas
Panforte — a traditional chewy dessert containing fruits and nuts, originally from Siena, usually enjoyed for Christmas
Pastiera Napoletana — a Neapolitan tart made with cooked wheat, eggs, ricotta cheese, and flavored with orange flower water, usually enjoyed for Easter
Sbrisolona — a crumbly cake, typical of Mantua, made with cornflour, sugar, lard, butter and covered with almonds
Seadas — a typical Sardinian dessert, prepared by deep-frying a large semolina dumpling with a filling of soured Pecorino and covered with a thick and sticky local honey
Struffoli — a Neapolitan dessert made of deep-fried balls of sweet dough covered with honey, usually enjoyed for Christmas
Zuppa Inglese — a layered dessert with custard and ladyfingers previously dipped in a bright red aromatic herb liqueur called Alchermes, simply exquisite!
Did you like our gallery of Italian pastries to try?
Oops, sorry, what a silly question! Well, you just need to pick one of the many Italian pastries we suggest and enjoy your life…
If you're looking for more tips for Italian food, check out our list for the best Italian pizza, but also don't miss the posts about the best Italian red wines, white wines, and sparkling wines either!
PIN IT: 10 Best Italian Pastries – pastries in Italy