10 Best Italian Coffee Machine Brands
Coffee is much more than just a beverage. Sometimes it brings us together, puts us in a good mood, or even gives that extra little push to finish our tasks. The good thing about it: there is never a bad time for a good cup of coffee. Whether you would love a short espresso, a cappuccino, or a foamy latte, coffee is always a great choice! But do you know the best Italian coffee maker brands that can make that good cup of coffee? Let's see some of the best brands for espresso machine made in Italy!
10 Best Italian Coffee Machine Brands
In this article, we gathered 10 Italian coffee machine and the best Italian coffee maker out there. We also included recommendations from each brand, just so you can easily decide which suits your coffee obsession and needs. In case you are not much of a coffee lover, do not worry as almost every brand has a hot chocolate-making option too. Let's see what is the best Italian coffee machine name and Italian espresso coffee maker. Here comes the list: espresso machine made in Italy.
1. Bialetti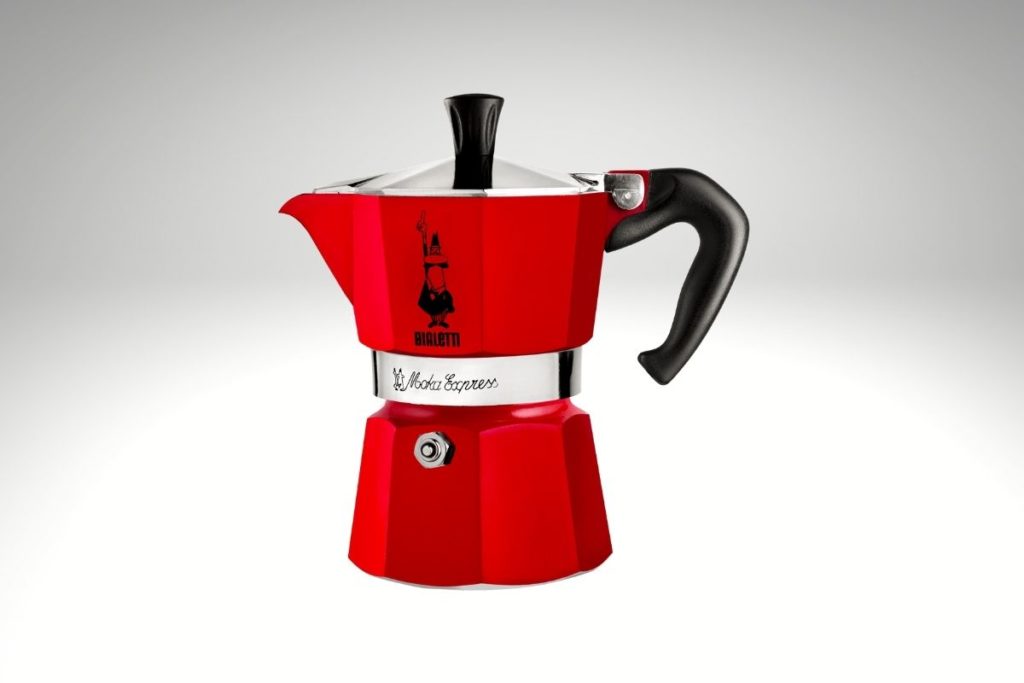 Bialetti is one of the best Italian espresso coffee makers, which puts an accent not only on the electric espresso coffee machines but on the traditional ones too. The name 'Bialetti' comes from Alfonso Bialetti, who changed both the Italian social fabric and the coffee brewing technique. All these, by crafting the first Aluminium Stovetop espresso coffee maker back in 1933.
The coffee maker was simple and compact but capable of making the power-packed brew associated with the large espresso machine of the Espresso Bar. Since then, you can find at least one Moka express in 90% of all Italian homes (and not only). Since then, Bialetti outgrew itself and it became one of the best-selling coffee makers made in Italy, alongside partnering with other brands to expand their business on the appliances market.
Coffee-wise, they brought out more and more innovative machines. For example, the Bialetti Elegance Venus Induction 6 cup, which is a more modern version of the Stovetop espresso (highly recommend). If you want a quality coffee maker of your own, do try the Bialetti Moka, starting from only 20 euros. Affordable, yet super high quality!
2. Illy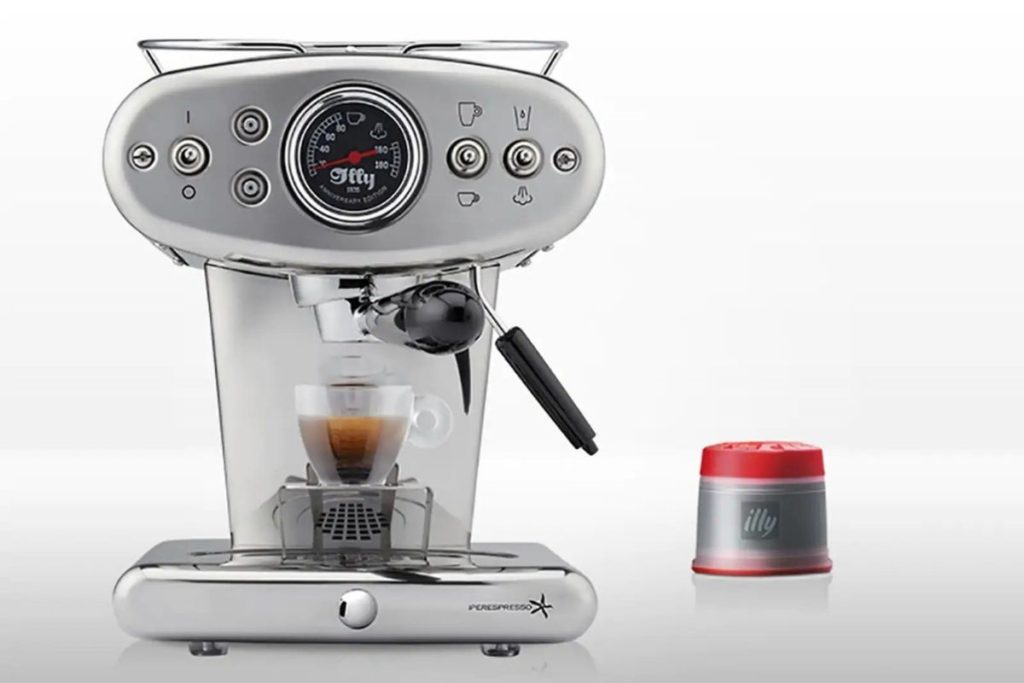 Illy was founded By Francesco Illy in 1933. illycaffè was a revolutionary coffee compared to the other Italian brands. He came up with packaging based on a pressurization system that revolutionized coffee exporting. This way, coffee was transported worldwide without losing its aroma and freshness. Then a few years later, Valletta the blueprint of the modern espresso machine was born.
Nowadays, Illy is a supplier of over 5000 cafes and restaurants. With its wide range of coffee machines, you will have plenty of options to choose from. If you need a quick coffee machine on which you press only one button and your coffee is ready to go, then Illy 60296 is going to be your go-to. This coffee machine is the best espresso machine with its one-touch operation. If you are a cappuccino lover: Francis X1 Machine will be your favorite. All of these start at 90 euros!
3. Gaggia Milano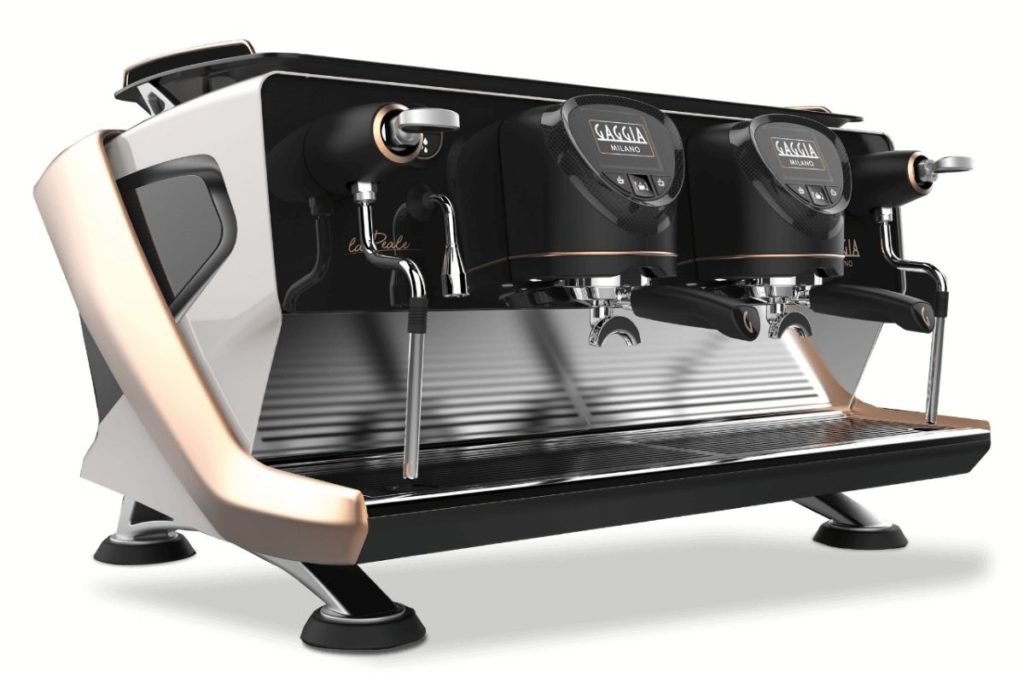 Gaggia Milano is one of the Italian coffee maker, which gave birth to the trend of 'crema naturale' on espresso. This was only the beginning, as they continuously came up with innovative and creative espresso makers. Gaggia was best described as a supplier of state-of-the-art coffee machines. Whether you need one for your home, bar, or restaurant, this brand will have the perfect machine for you.
Gaggia's philosophy is that the perfect espresso can be made only with patience, practice, and precision. By learning this and the art of 'crema naturale', you will cater a cup with strong visual impact and pleasure. For this, you will have plenty of espresso makers of your choice: manual and automatic, all starting from 90 euros. One of their great espresso makers for home users is Gaggia Classic Pro. Also, it is worth looking at their Gaggia Anima and Magenta range.
4. De'Longhi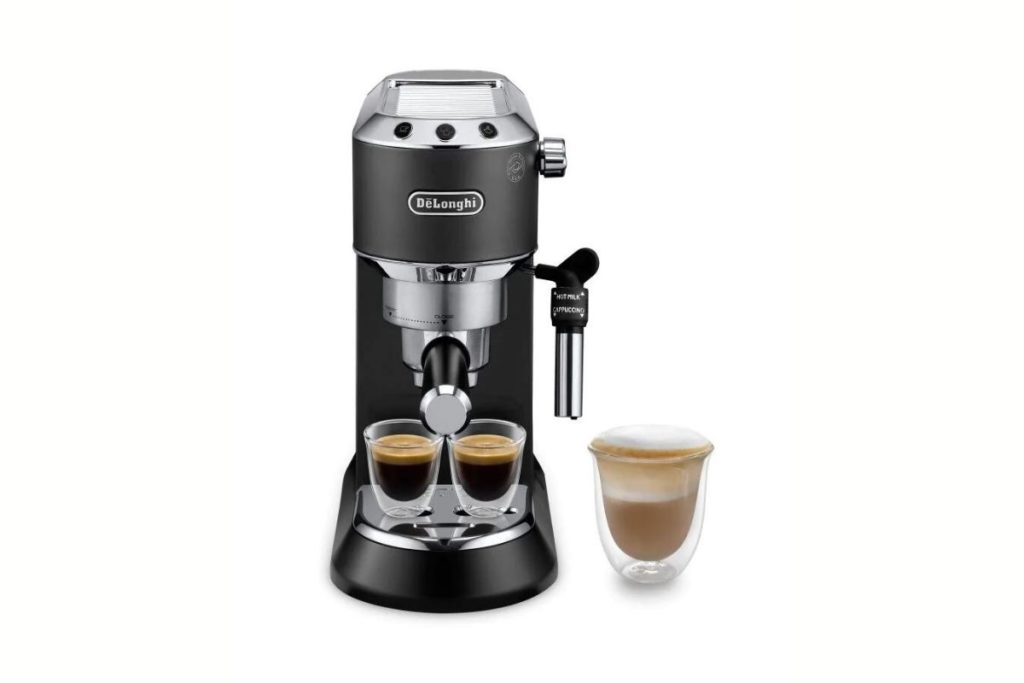 De'Longhi is another diamond Italia coffee machine, which made its breakthrough in the '90s. Their very first pump model was followed by the launch of the very first automatic machine called Magnifica. This well-known brand makes high-quality products for an affordable price. This Italian espresso maker brand is mostly known for the elegant design of its products.
One of their most popular machines is the De'Longhi Magnifica ESAM 4200. This was recently taken over by the newest version, De'Longhi Magnifica S ECAM 2.110.B. In fact, this coffee machine is the number 1 best-selling on Amazon UK. Although these are a bit pricier than the other brands, the quality, durability of the machine, and the quality of the coffee that it makes, justify the price.
5. Rancilio
Rancilio is an Italian coffee machine name founded by Roberto Rancilio, who first released an espresso machine with a vertical boiler. The best feature of this brand is the idea of supplying commercial-grade machines, which can be used in your own home. Their philosophy is to always keep track of the most innovative ideas, therefore they created a high-quality espresso machine.
The Rancilio Silvia model is a customer favorite. It looks and functions like a professional-level espresso machine. In terms of quality and skill, it enables you to customize almost every aspect of your espresso-making process. Taste-wise, this machine produces espresso which is similar to some of the award-winner coffee machines. Rich in taste, with delicious flavor and a tiny bit of sweetness to it. An espresso machine made in Italy you should consider!
6. Lavazza
Lavazza is one of the favorite Italian espresso brands. It was born after a careful exploration of coffee and its different origins. Moreover the passion for bringing coffee as pleasure and comfort into everyone's home. This brand is recommended by some of the best chefs out there, such as Monica Galletti. It has multiple coffee machines with innovative features that could easily become one of your go-tos.
Modo Mio Jolie Coffee Machine is one of Lavazza's best sellers. With its integrated milk frother, it is perfect for someone who loves pod coffees and beverages that is based on milk, such as Cappuccino or even Hot Chocolate. In case you are more for a technically advanced Lavazza Machine, then Modo Mio Deséa is the one for you.
This coffee machine can supply 5 different milk preferences and 4 different coffee sizes. It comes without a surprise that you will be able to enjoy anything from a ristretto to a cappuccino. An espresso machine made in Italy that deserves attention!
7. La Spaziale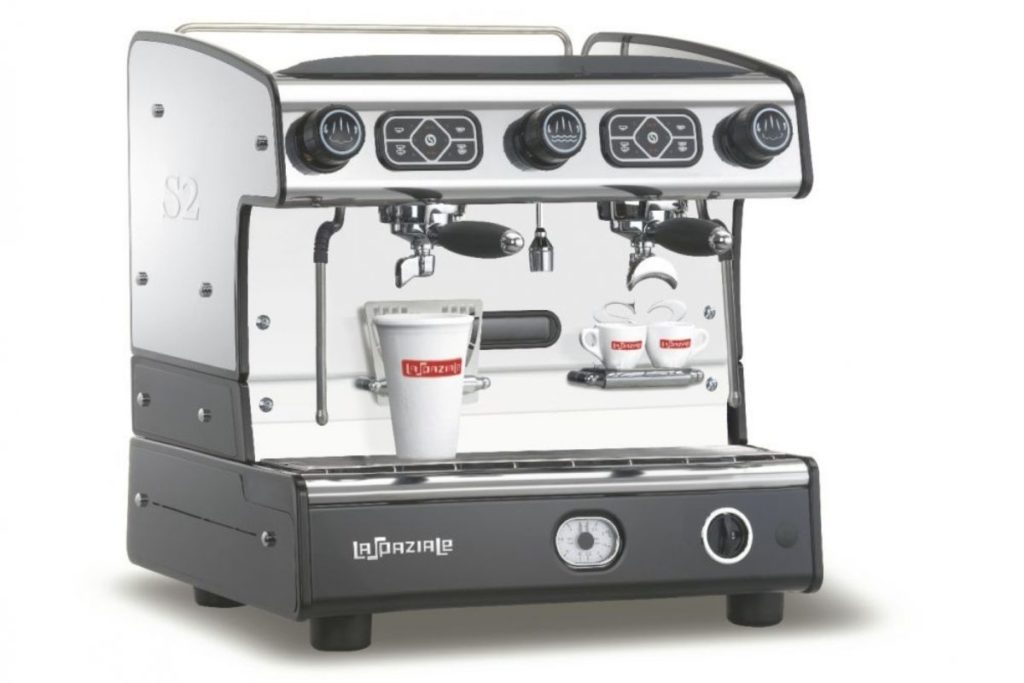 La Spaziale is a leading Italian manufacturer of coffee machines and accessories. They are known for making high-quality products at affordable prices. Aside from making machines, they also offer a variety of accessories for their coffee machines. Founded in 1969 by people who have been in the industry for a long time, this Italian coffee machine name started focusing on quality and innovation.
They believe in the same philosophy today and are committed to continuously improving their products by developing new technologies and innovative designs. This brand has two well-known and popular espresso machines. One of them is called the Dream, which is equipped with an automatic shot timer, and shot counter and owns a fully digital display.
The other one, Mini Vivaldi II is perfect for someone who wants a truly commercial machine in their home. With its combination of performance and utility, you will feel like a barista in your home. The Vivaldi line has been updated and revolutionized a few times now. One espresso maker of this line that is very popular outside of the Vivaldi II is the S1 Dream T. It has a programmable touchpad, similar to other electronic screens and displays.
8. Nuova Simonelli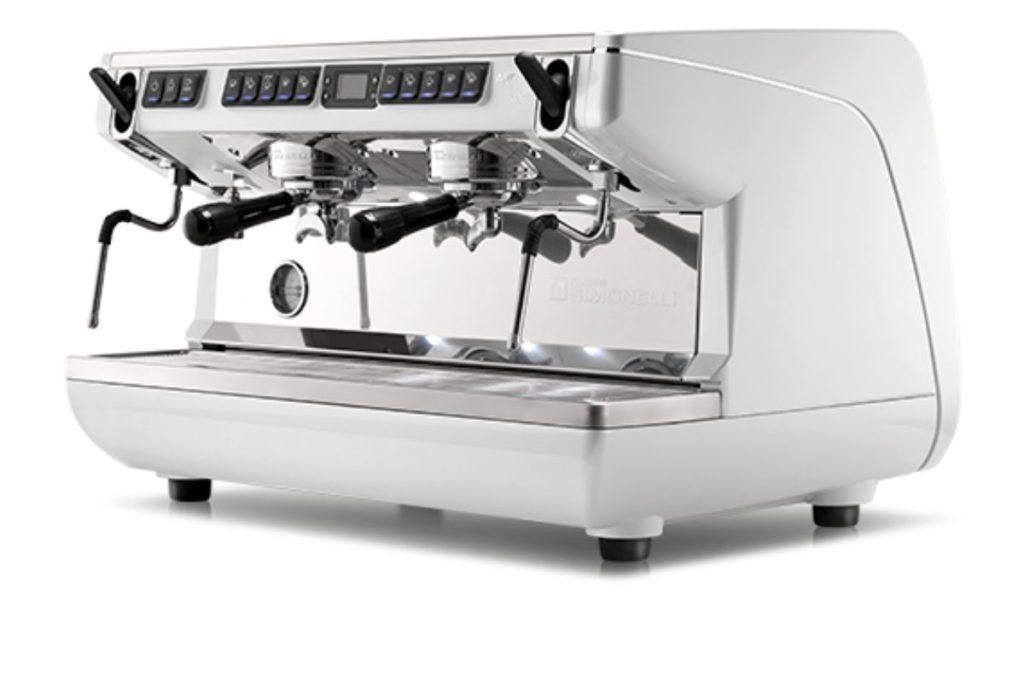 Nuova Simonelli is a brand name that has been around for over 80 years. This brand is famous for its elegant and well-made coffee machines. Nuova Simonelli coffee machines are present in over 120 countries worldwide. They are also commonly found in coffee shops, restaurants, and self-service establishments. Overall their coffee machines are in between the semi-professional and professional range.
One of their best coffee machines is the Nuova Simonelli Oscar 2. Although it is over the budget price, it is worth considering because of the quality of the coffee that it makes. It has many high-end features: a soft infusion system, and programmable timed dosing. Yet comes in a small package that doesn't take up much space. Did you know that this coffee machine forths the milk in just 10 seconds? Coffee making was never this quick and efficient!
9. La Pavoni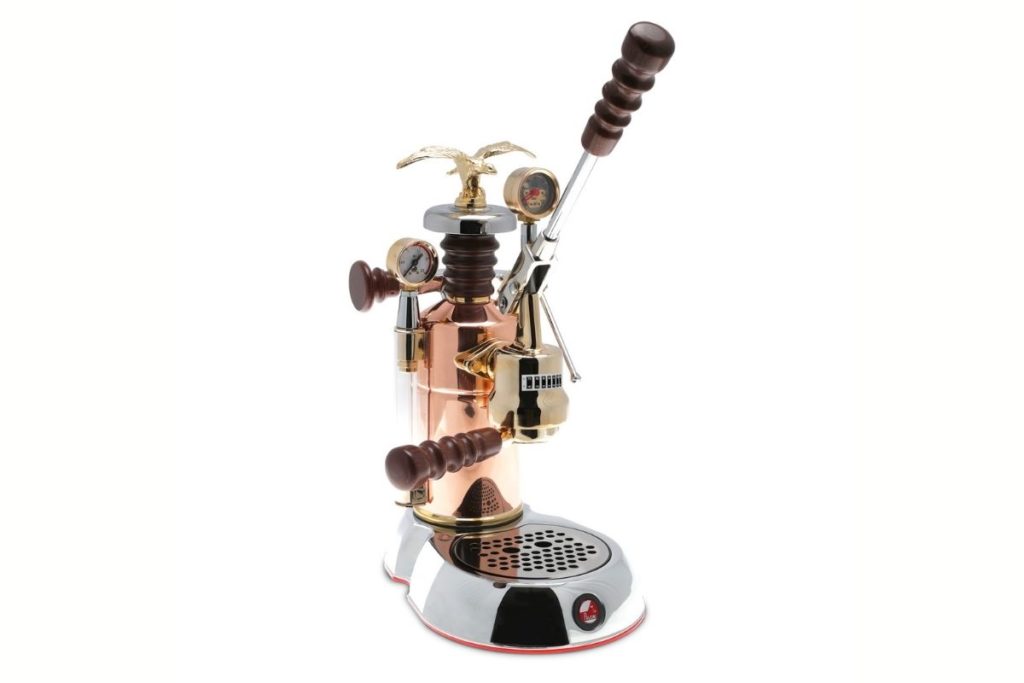 La Pavoni is an Italian coffee machine, which is famous for its unique level of operation and exquisite design. If you ever fell in love with a coffee made with a copper espresso machine behind the bar, then this brand's selection is for you. When I say that its design is unique, I mean gleaming copper and polished brass. It looks like a mixture of art and elegance.
It is solidly built, moreover, the jewelry varnish over the brass and copper will keep the coffee maker looking great over the years. La Pavoni PC-16 Professional Espresso Machine is one of their popular choices. Small and sleek coming in two beautiful shades: black and chrome. This coffee machine is best for home use and some of its highlights are the following.
It has dual frothing (both manual and automatic wands), makes single and double shots, and has steam utility for cappuccino making too. Although La Pavoni is overall quite pricey, the quality and durability of the machine justify the price. Also, it doesn't take up much space and its design fits in well with any kitchen design.
10. Bezzera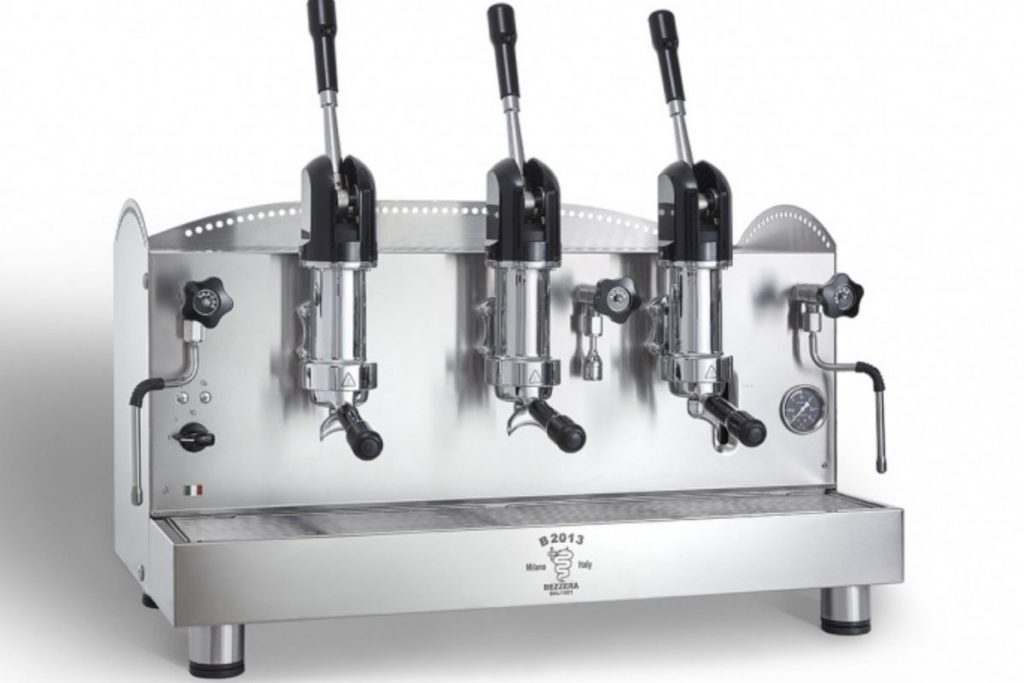 Bezzera is a coffee maker made in Italy, which produces elegant coffee machines, which are well-known for their quality. The company produces both semi-professional and professional machines, and you can find them in over 50 countries around the world. Bezzera continuously updates its technology to bring the best coffee machines on the market.
Overall, Bezzera's favorite model is the Duo DE, which is suitable for someone more advanced with coffee machines. It is a dual boiler machine with a combination of features and functionality, which assists you in making the most delicious beverage. One of the highlights of the Duo DE is that it can pre-program different shot sizes along with a manual shot button.
Wrapping up the10 best coffee machine brands in Italy
You asked for an espresso machine made in Italy, and we delivered! This concludes 10 of the best Italian coffee machine brands from home-friendly to the most professional machines on the market. Firstly, what each brand has in common: they all keep up with the latest technology, to provide you with the best quality coffee machines. which are durable. Secondly, their design is can vary from simple black color to chrome or copper. Plenty of exquisite choices for you to decide on which fits in perfectly with your design.
Whether you are looking for a manual or automatic; professional machine or not: this article got you! Browse freely amongst the well-known brands and discover the best Italian coffee maker. Explore the art of coffee making and become a barista in your own home, while making your beverage. Finally, don't forget: a bad day with coffee is better than a good day without it.
Italian version: Migliori macchine caffe Italiane
Pin it: 10 Best Italian Coffee Maker Brands