10 Best Italian Shoes for Women
When it comes to any product made in Italy, we all know that quality and design are the two things that always represent Italian products. This is no different when it comes to Italian shoes for women. Some of the world's biggest, most famous brands make the best Italian leather shoes for women, think only about the iconic Prada loafers. Or let's go beyond that, and think about some of the most fascinating high heels like those from Giuseppe Zanotti. Let's admit, we all want and deserve to have at least one pair of Italian made shoes for women, to experience wearing luxury and high-quality footwear. So let's see, which are the best brands to pick from?
10 Best Italian shoes for women
If you're looking for Italian shoes for women, below you're going to find our selection of Italian shoe brands that are specifically recommended for women! One must have at least one pair of Italian shoes for woman, as this will be the only pair of shoes that are guaranteed the highest quality, and the most beautiful design.
We covered shoes for men earlier, and it seemed just right to make a separate article for Italian shoes for women brands too. Beyond this, we cover handbags, watches, jewelry, and many more articles for Italian brands. You can also check our articles for the biggest Italian fashion houses, as well as the most famous Italian fashion designers.
1. Prada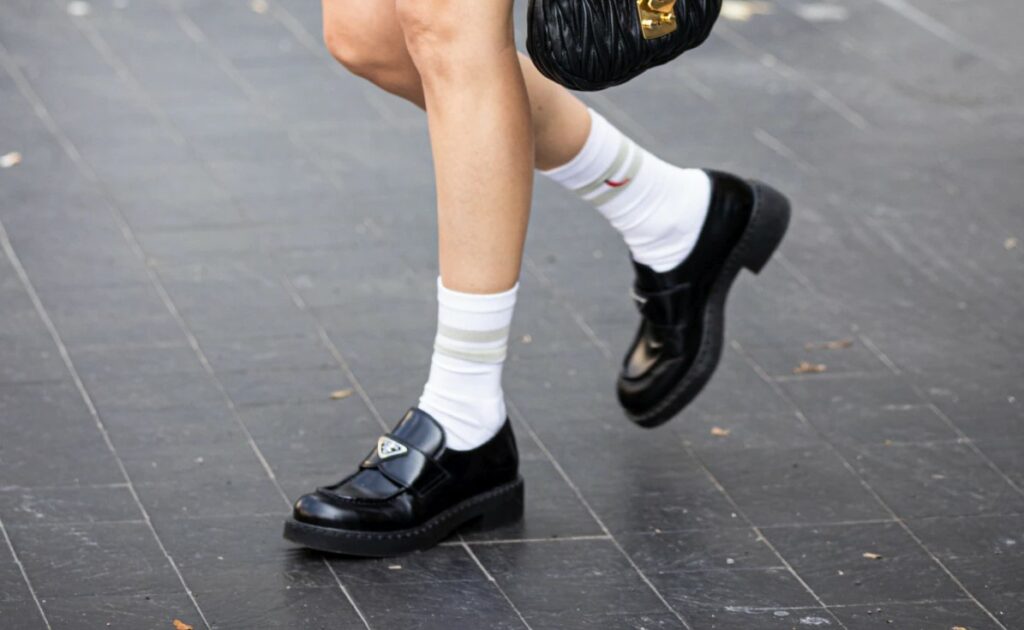 Prada is one of those Italian luxury brands everyone knows about, and especially when it comes to Italian leather shoes for women! You must all be familiar with the most famous shoes from Prada, the loafers, or as in Italian it's called, the mocassini. These loafers are for sure one of those statement pieces every lady must own! You can find some of the most beautiful Prada shoes on Luisaviaroma too!
Prada presented something unique which made it iconic. The brand's roots start with luxury leather bags and luggage goods. Prada was founded in 1913 by Mario Prada, and today, it's still under the rule of the Prada family. Today the iconic designer, Mario Prada's granddaughter Miuccia Prada is the creative director of the brand as she inherited the label from her grandfather.
2. Elisabetta Franchi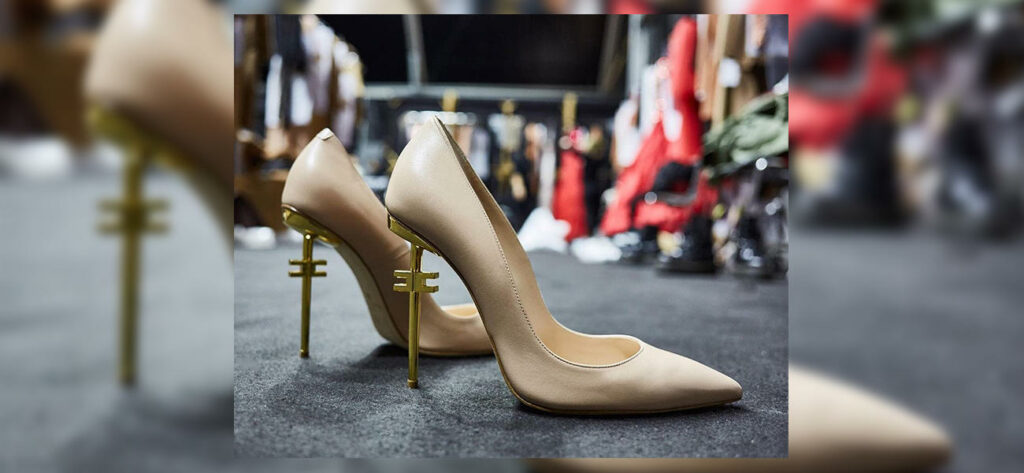 Elisabetta Franchi is not yet so famous around the wold, but as a fashion label, as well as her Italian shoes for women will take her to the top for sure! If you're looking for feminine, tasteful, chic, and elegant Italian shoes for women brands, dresses, and accessories that highlight your beauty and feminity, you want to check out the latest Elisabetta Franchi collection!
Elisabetta opened her first studio in 1995, when the company grew into one of the best Italian designer brands, featuring stunning pieces not only of clothing, but bags, accessories, and shoes as well. The official Elisabetta Franchi headquarters was founded in 2008, and they've got over 300 employees now. Her success is up for no doubt why, Elisabetta Franchi is not only one of the best Italian luxury brands, but Elisabetta herself is really inspiring as a woman too!
A brand that is flawlessly getting through the competition, and becoming one of the best Italian fashion brands out there. And when you'll check the collection, you'll find that there are plenty of more affordable pieces as well, so if you're not into luxury, but you want all eyes in the office, or events to be on you, the Elisabetta Franchi dresses and shoes are your answer!
3. Salvatore Ferragamo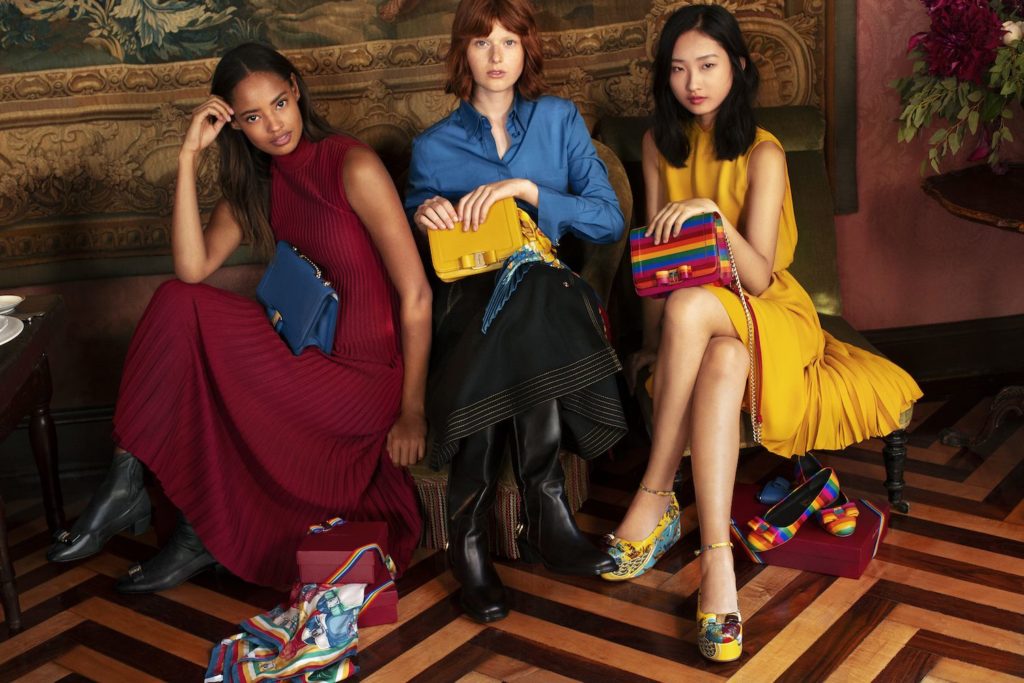 When it comes to stylish Italian shoes for woman, the Salvatore Ferragamo pieces are definitely something you should look out for, especially if you're looking for trendy high-end Italian shoes for women brands. The fame of Salvatore Ferragamo started in Naples Italy, and then after moving to the United States, the designer opened his shop, Hollywood Boot Shop in 1923.
Salvatore Ferragamo ignited the world with luxury Italian shoes for women and men since then, and he became famous by creating the popular wedge shoes, or platforms if you like. When his design became famous, he started collaborating with Hollywood which brought his name around the world. Salvatore Ferragamo is offering timeless, creative, and elegant pieces that you will simply fall in love with.
4. Dolce & Gabbana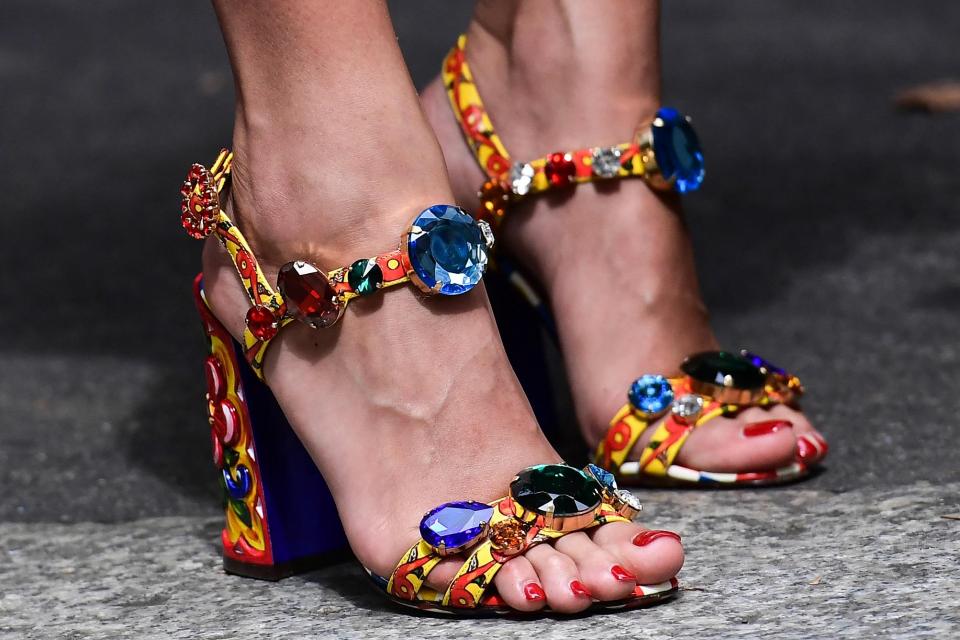 When it comes to Italian shoes for women, one of Italy's most outstanding fashion houses can't be left out of an article as this! Dolce & Gabbana is the answer when you are looking for creative, colorful designs, and outstanding, statement Italian shoes for women brands.
The iconic fashion house on side of their ready-to-wear clothing offers accessories, bags, sunglasses, and a perfume line too. The Dolce & Gabbana sunglasses are indeed outstanding. They offer abstract, going after the newest trends, but they also offer timeless pieces. Moreover, you can find ski glasses, optical eyewear, and the most stunning cat-eye glasses which we personally adore!
5. Gucci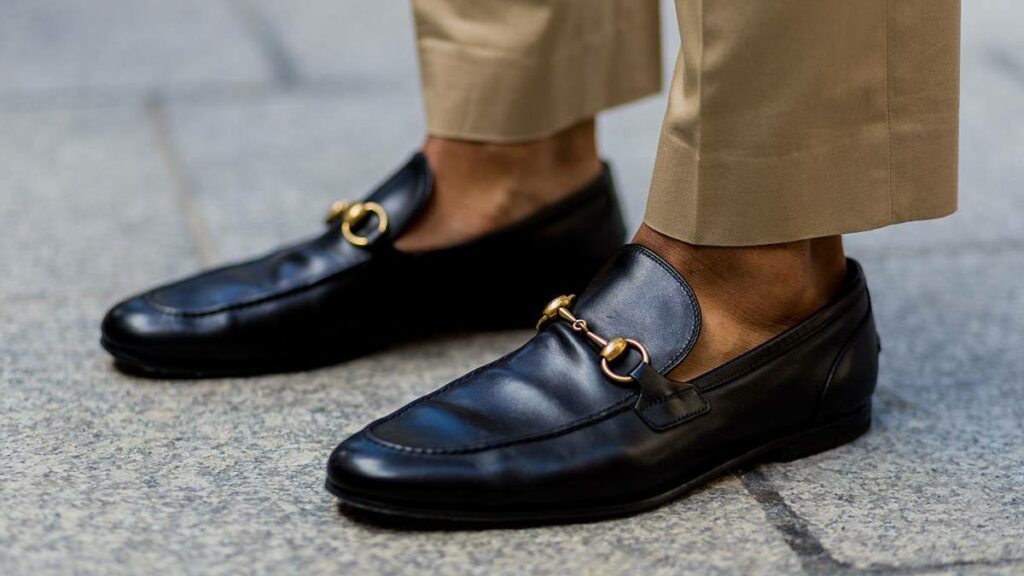 Gucci might be one of the most famous brand if we speak about Italian leather shoes for women. Not only among the Italian eyewear brands, but when it comes to ready-to-wear clothing, bags, and other accessories too, such as watches, Gucci is one of the leaders in the luxury market.
Under the new vision of Alessandro Michele, the creative director, the brand was refined, continuously reinforcing its position between the world's leading fashion houses. The most outstanding pieces of Gucci shoes are definitely the loafers. Their loafers are easily competition for Prada loafers, if one is looking for something more feminine, more restrained pieces that are also really elegant.
6. Sergio Rossi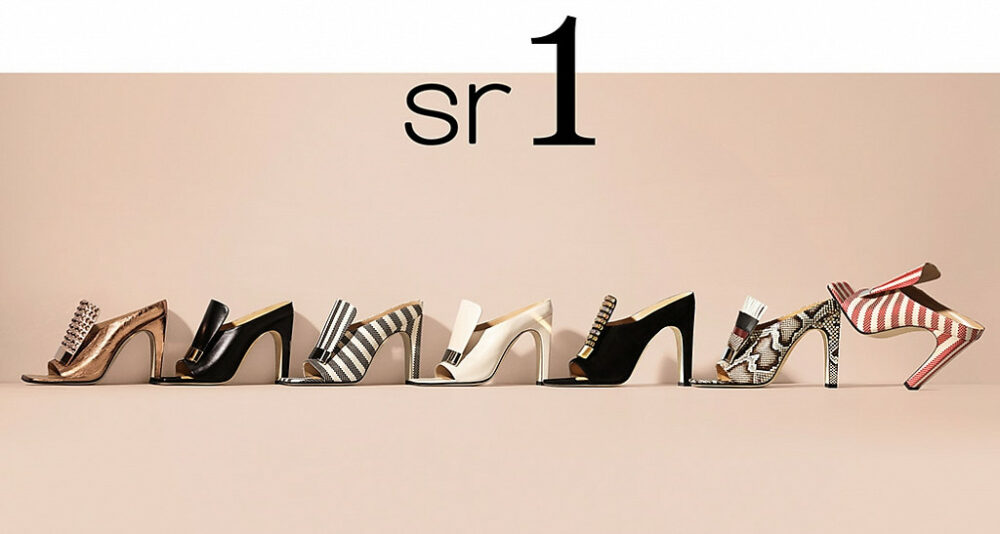 Sergio Rossi is not one of the brands for Italian shoes for woman you should watch out for. While we are approaching the end of our Italian made shoes for women list, we must highlight one of the men's loafer kings, Sergio Rossi, who's also king of creating amazing designs for women. An Italian brand established 70 years ago, which provides the best luxury Italian shoes.
Their high heels collection for women is absolutely gorgeous, and there are pieces for all sorts of events and occasions. Everything from stylish and elegant office shoes with small heels, all the way to the perfect match of high heels for your cocktail dress. Sandals and slingbacks are also something to watch out for at Sergio Rossi! The brand is on top with platforms and the latest trending designs too. If you're looking for designer Italian shoes, make sure you check out their store!
7. Bruno Magli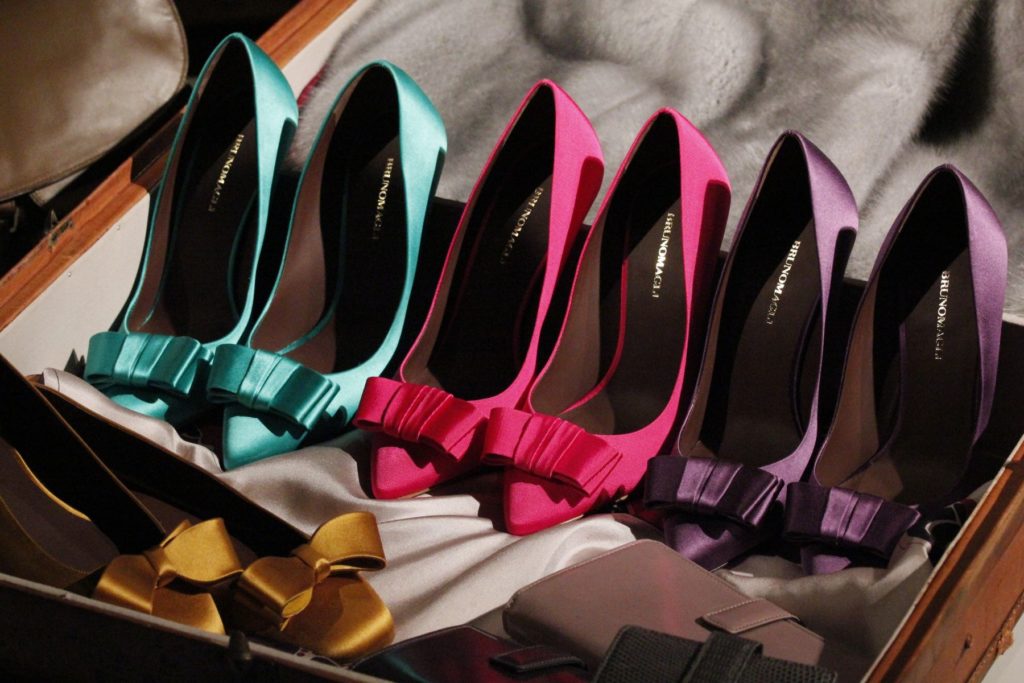 When it comes to the best Italian shoes for women, we must put in the center Bruno Magli, and their beautiful footwear not only for women but for men too. The Italian designer shoes brand has been founded in 1936 in Bologna Italy.
Over the past almost 100 years, Bruno Magli has become one of the best, unbeatable Italian shoes brands. In the end, most of the other existing brands were founded decades later. Some of the most iconic women like Sophia Loren, Christina Onassis, and also Princess Margaret of England (among many others) have been wearing Bruno Magli.
Between fantastic style, elegance and quality, it qualifies as one of the best Italian shoe crafts also for men. They've got amazing, timeless pieces which makes it also a great option for those who've been looking for the best Italian shoes for men. On top of all that, at Bruno Magli, you've got an extensive collection of accessories and high-quality bags as well!
8. Cesare Paciotti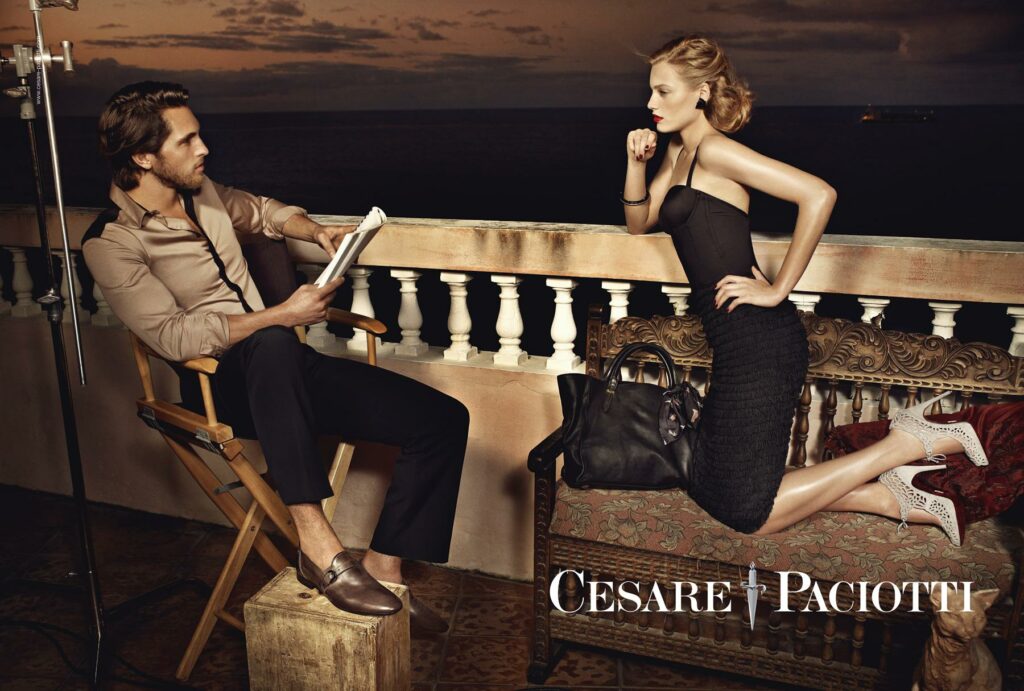 As we're speaking about Italian shoes for women, Cesare Paciotti is the brand for some of the best Italian made shoes for women! Giuseppe and Cecilia Paciotti founded the brand Cesare Paciotti in 1984, and this is our second one on the Italian shoe brands list. They have named the brand Cesare after their son who runs the company today.
The Cesare Paciotti designs are creative, daring, and creative, while they remain also tasteful, and this is why it counts as one of the best Italian dress shoe brands as well. The Cesare Paciotti Maison became famous the first 10 years after the foundation. The iconic Stiletto is one of the most popular types of shoes made in Italy. Today, Cesare Paciotti offers beautiful loafers, high-quality boots, and sneakers as well as they have a clothing line for men and women.
9. Giovanito Rossi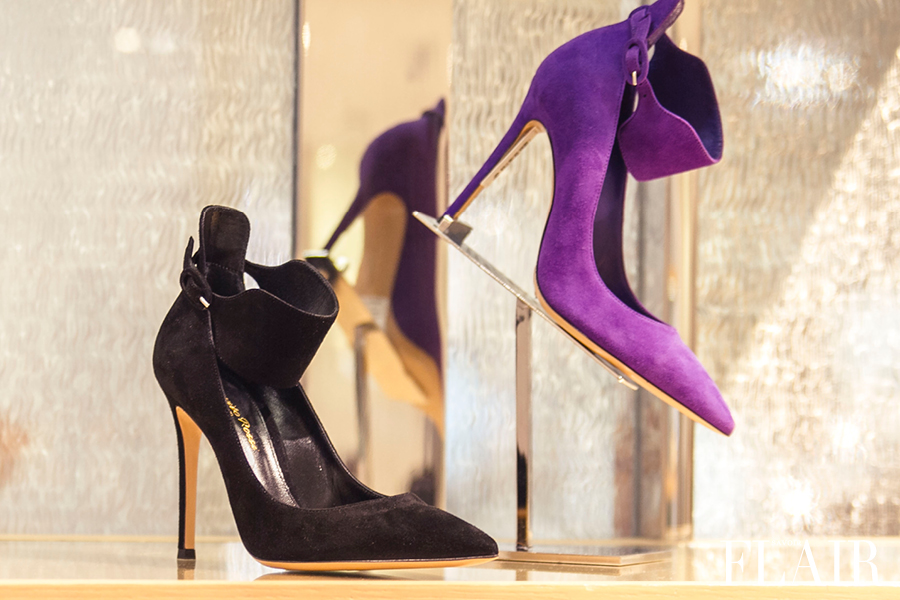 When you're looking for Italian made shoes for women that don't really follow the timeless line, but create fashionable, trending pieces of luxury Italian shoes for women and men, you want to have a look at Gianvito Rossi. The story behind the brand is catching just as many other of these fabulous Italian shoe brands.
It all started with Gianvito's father, who was a shoemaker himself and started off during WW2 to make sandals during the winter and sell them during the hot months on the beaches of Rimini. Gianvito learned the traditions of real craftsmanship, the tools, and ways of making high-quality shoes. The Italian shoemaker, Gianvito's father opened a factory in 1951.
This became the intellectual base for the Gianvito Rossi brand, after 25 years of working with his father, in 2006 he started his own lines of luxury shoes. Today, one of the most famous Italian luxury shoe brands has a range of beautiful shoes, focusing on high heels, loafers, slippers, lace-on, boots, and sandals. They also have sneakers and less elegant pieces, more comfortable ones, but also do small leather goods and different interesting accessories both for ladies and gentlemen.
10. Giuseppe Zanotti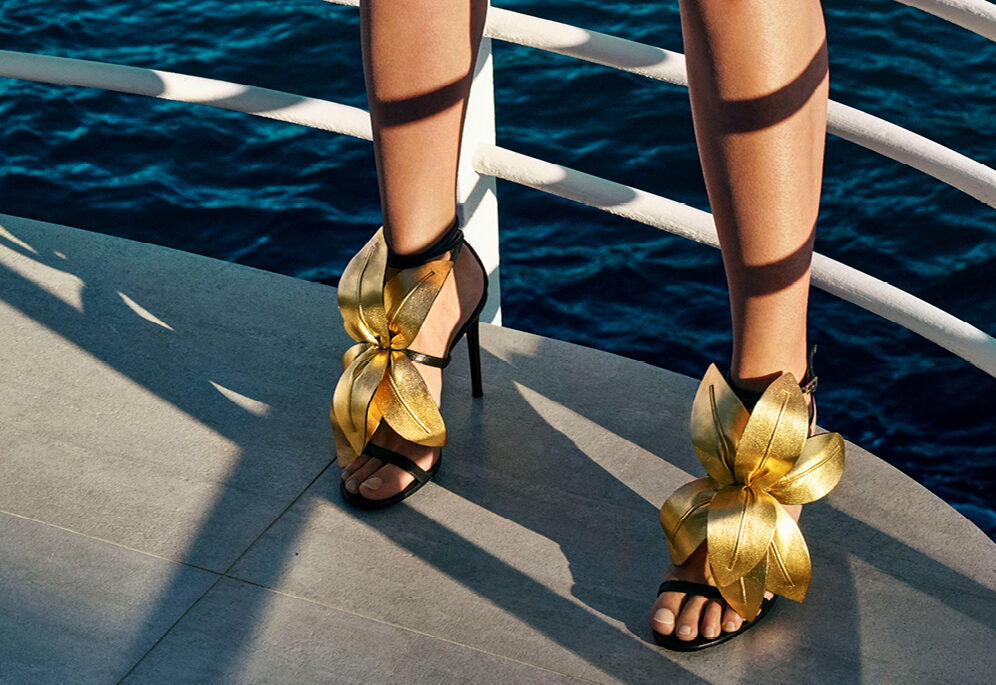 Now it's time to talk about some really eye-catching Italian shoes for women! Giuseppe Zanotti offers the best of both worlds when it comes to its Italian leather shoes for women. Not only is he one of the precursors of the high heel, but it mixes comfort with elegance in ways beyond our imagination.
If you're looking for some statement pieces for your look, definitely check out the high-heel collection of Giuseppe Zanotti! Whether you choose couture or simplicity, Zanotti shoes are one of the best Italian shoe brands with some pieces that will take everyone's breath away!
If you're looking for a personal opinion, Giuseppe Zanotti Italian design shoe brand is like Louboutin among French designers, but with some more spice. You can also choose between loafers, stunning and daring sneakers on the women's line, and also men's line of loafers, different types of sneakers, and boots. Zanotti, beyond being one of the best luxury shoe brands, also offers accessories, bags, and clothing line collections!
Wrapping up the 10 best Italian shoes for women
Now that we've gone through some of the best brands for Italian leather shoes for women, don't forget to check out all those other brand lists we linked to this article! Italy is a king of luxury products, and beyond Italian shoes for women brands, clothing, bags, and other leather products are simply perfection. Beyond brands, we also cover Italian food topics, and travel topics such as luxury hotels, travel destinations, and restaurants in Italy!
Pin: Italian shoes for women