10 Best Italian Jewelry Brands
I'm fascinated by Italian jewelry brands. More than I'd like to admit. Ever since I moved to Rome, I've been on the lookout for amazing traditional Italian jewelry. As soon as I arrived in Italy, I got a ring custom-made to reflect my passions. The brand, Tiziano Pucci is featured in my post about the best handmade jewelry brands in Italy, if you'd like to discover some amazing Italian silver jewelry.
Today, I want to reflect on the entire tradition of women's and men's Italian jewelry. All the finesse, the beauty, and the use of the highest quality materials molded in couture jewelry for every day. So let's dive into the fascinating world of jewelry made in Italy together!
10 Best Italian Jewelry Brands
Some of the Italian designer jewelry brands I'll talk about today you might already know. After all, who doesn't know Bulgari, Buccellati, and the likes of Pomellato? They lie among the true Italian luxury jewelry brands. However, there's much more to fine metal craftsmanship in Italy.
You might already know just how crazy I am about sharing the things I love the most in life. Since the best Italian jewelry brands are part of it, I thought I'd include some lesser-known companies. They do deserve a spot on this list, and you'll wish you'd come across them sooner once you get reading.
1. Bulgari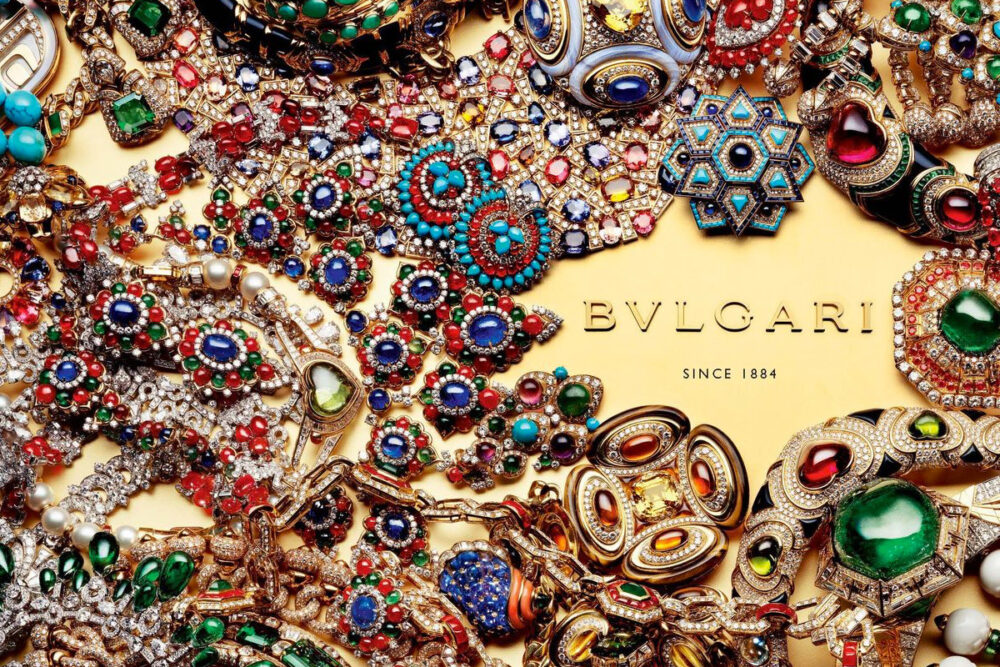 If I had to choose one figure among the best jewelry brands, I'd choose Bulgari. No doubt about that. I don't know of any other famous Italian jewelry brands that disclose opulence as blindly as Bulgari does. Gemstones rose gold, and big, heavy pieces all mix to give birth to a luxury brand unlike no other.
There are lots of amazing Italian brands, but Bulgari is one of the oldest. Founded in 1884 in Rome, it has kept this truly Italian way of seeing style. Too much doesn't exist when it comes to Bulgari. Or maybe it does and is diffused in waves of too much so sophisticated that it becomes a new norm. Vibrant colors, huge pavés of metal, dangling pearls… There's everything you could wish for – and more – in the Bulgari jewelry collections.
2. Damiani – Famous Italian Jewelry Brands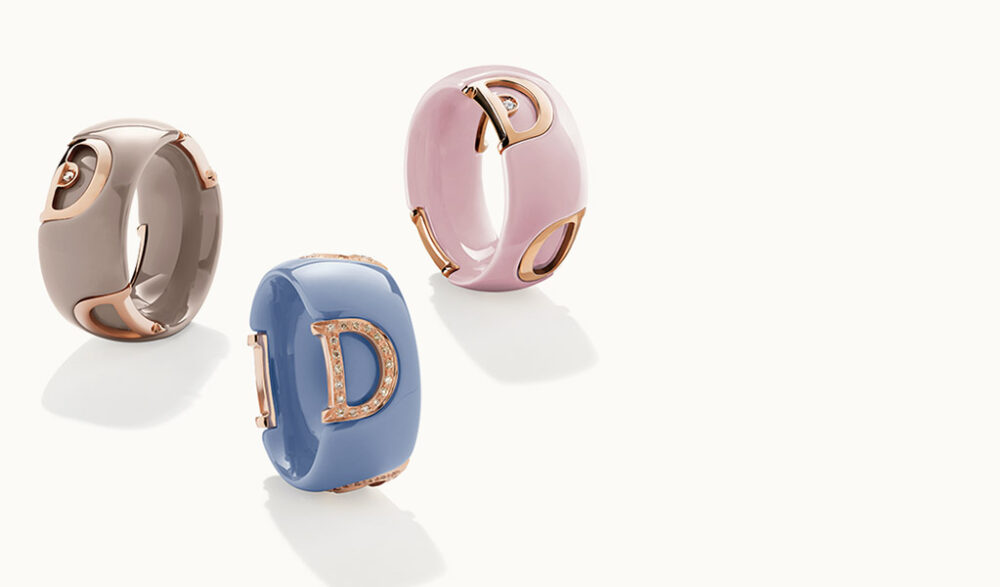 Damiani is renowned all around the world for being one of the best jewelry brands. Plus, the brand will celebrate its 100th birthday in just three years. It's one of those businesses that really make me dream because of the perseverance of the family behind it. Today, Damiani is "the leading brand in the Italian jewelry market", and holds 18 Diamonds International Awards.
Today, the brand still focuses on the same purpose as ever: creating ornate, intricate designs that make you feel like you're wearing a piece of Italian style. With muses such as Sofia Loren, Jennifer Aniston, and Sharon Stone, Damiani thrives in their research for the new modern in jewelry.
3. Pomellato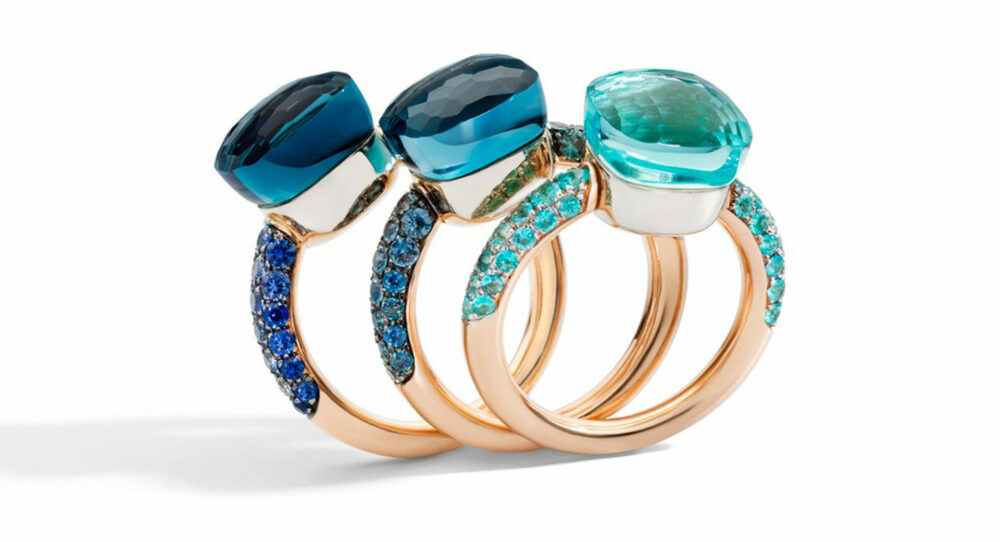 A list of the best Italian jewelry brands would be far from complete without Pomellato. It's not a very old jewelry brand, to be fair, since it was founded in 1967. Still, it has managed to set itself as a must-have among Italian designer jewelry brands in the span of just a few decades.
Between famously colorful cocktail rings and the otherworldly Iconica range, encrusted with multicolored gemstones, Pomellato is a dream. Contemporary, modern, out there, and elegant – Pomellato is a jewelry brand made for the confident woman, no less.
4. Unoaerre – Jewelry Made in Italy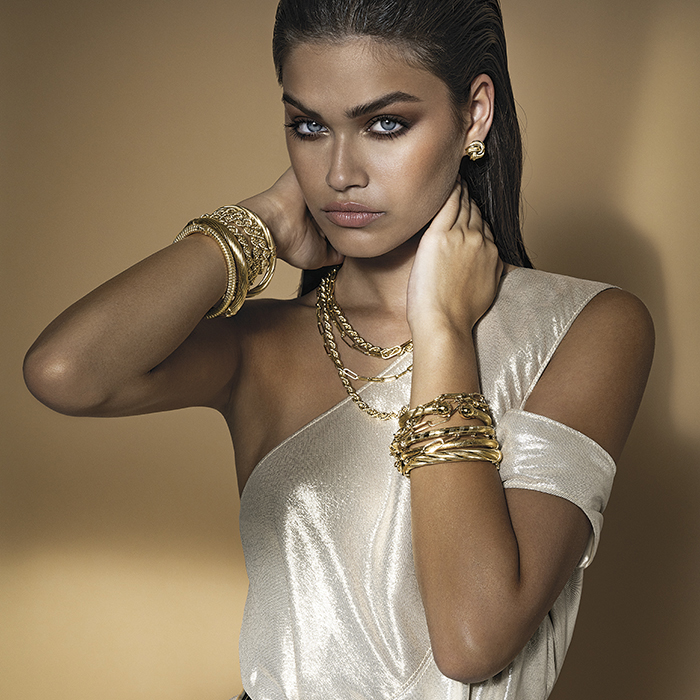 One company that crafts amazing Italian gold jewelry is UnoAErre. Although it's not that famous abroad, UnoaErre is actually almost 100 years old. Born in 1926, the company is now present in over 40 countries. This is one of the Italian jewelry designers that really focuses on the quality of the gold used in their fine pieces.
More than being a simple jewelry brand, UnoAErre has lived through war, when you would give back your jewelry to the government to fund the war. The jewelry brand aims at offering jewelry and accessories that really matter in terms of social and environmental policies. Big, bold, traditional – all we love from a high-end jewelry brand, is it not?
5. Buccellati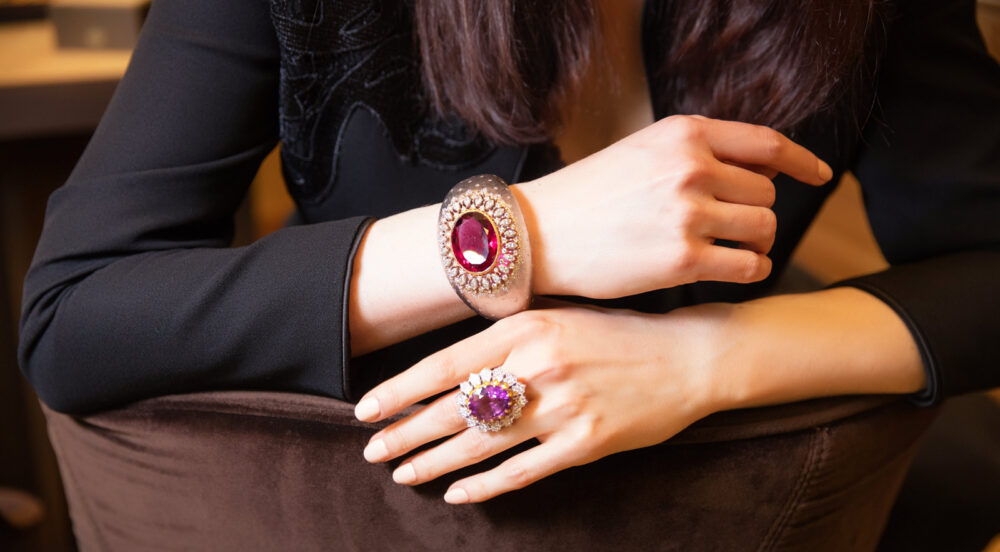 Buccellati is one of the top Italian jewelry brands, and it tickles the outrageousness. I love big, exceptional jewelry pieces and the Buccellati brand offers everything I could ever dream of. It vibes on the same line as Bulgari, another one of the most famous Italian jewelry brands.
Since the opening of the first store in Milan in 1919, Buccellati has been combining metals and gemstones in a Renaissance frenzy. The laden pieces are direct reminders of the opulence the Renaissance has seen come to life. I love when brands tell customers about their inspirations, and that's exactly what Buccellati does. Collections adorn wrists and fingers with inspirations of Etruscan culture, Italian vegetation, and Venetian lace,… and they're all more beautiful than the previous one.
6. Massai Orafi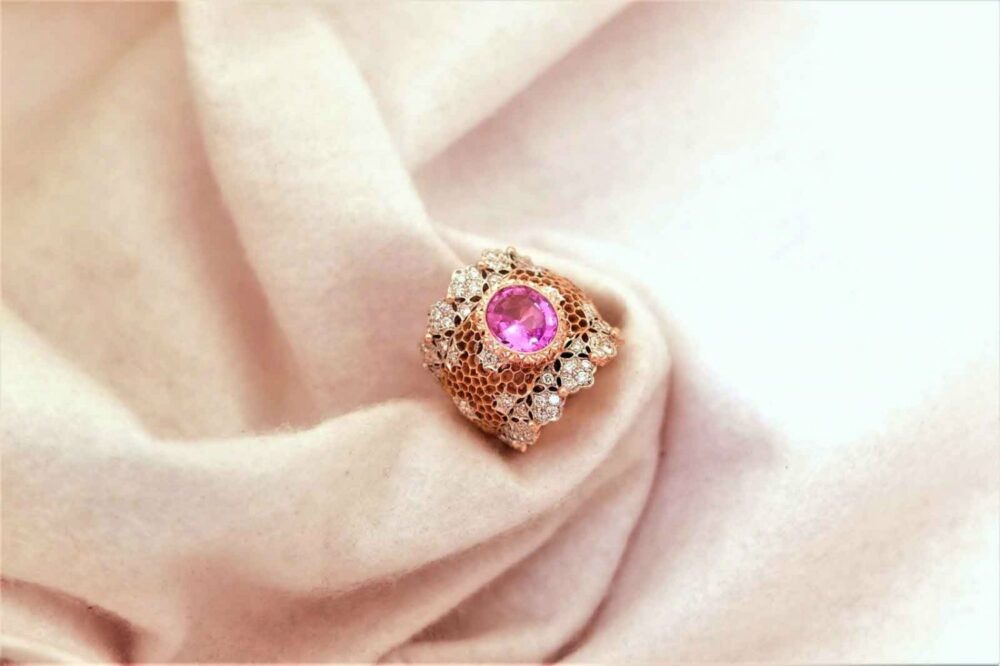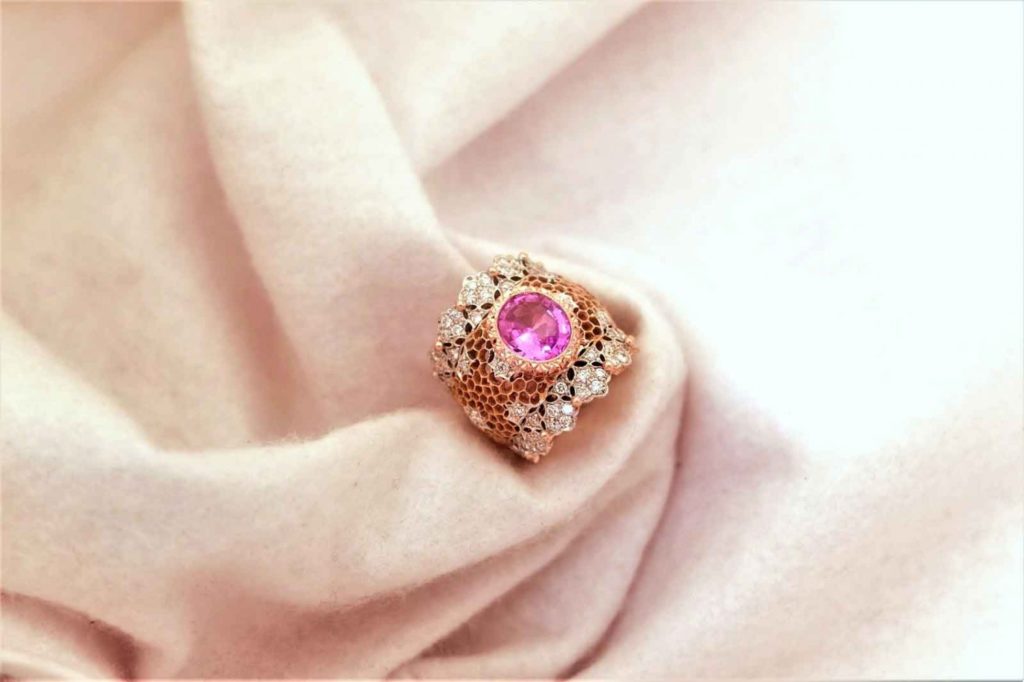 You already know by now that I love traditional Italian jewelry. Well, there's no brand more traditional among all these Italian brands than Massai Orafi. Since 1950, the Massai goldsmiths in Florence have been fine-tuning unique pieces. Each one of them is handmade, using the finest jewelry skills, and the most precise eyes.
It's fun to learn that the jewelry shops you can find while walking on the Ponte Vecchio have been commissioning the Orafi Massai goldsmiths for more than two centuries. You can visit the Massai workshop if you're ever in the historic center of Florence, and learn how a fine piece of jewelry is brought to life.
7. Roberto Coin – Italian Designer Jewelry Brands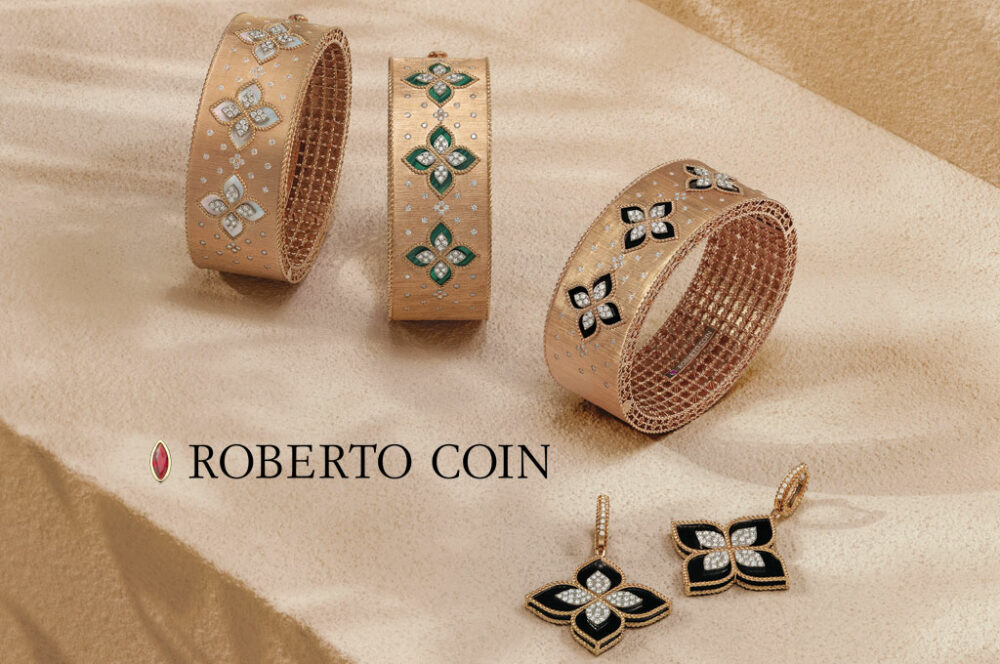 There are not many Italian luxury jewelry brands I look up to as much as I do Roberto Coin. Founded in 1996, Roberto Coin jewelry has quickly set itself among the best jewelry brands. And it's no wonder why – with huge creativity incorporated into high-end processes, Roberto Coin offers a splash of elegance on out-there pieces.
I love jewelry that is a bit excessive, yet manages to retain its "wearable" status. That's what the Roberto Coin masterpieces make me feel like. They're timeless and are actually crafted in Vicenza, also known as "the City of Gold" – the apple doesn't fall far from the tree, does it? With Roberto Coin, it's not just fashion at stake. It's the whole concept of art, style, and expression twisted over and over again.
The fun little fact to know about Roberto Coin is that each of his jewels is cast with a small ruby that touches the skin directly. This means "good wishes" to the faithful Roberto Coin clientele, and that's definitely a signature to relish.
8. Rosantica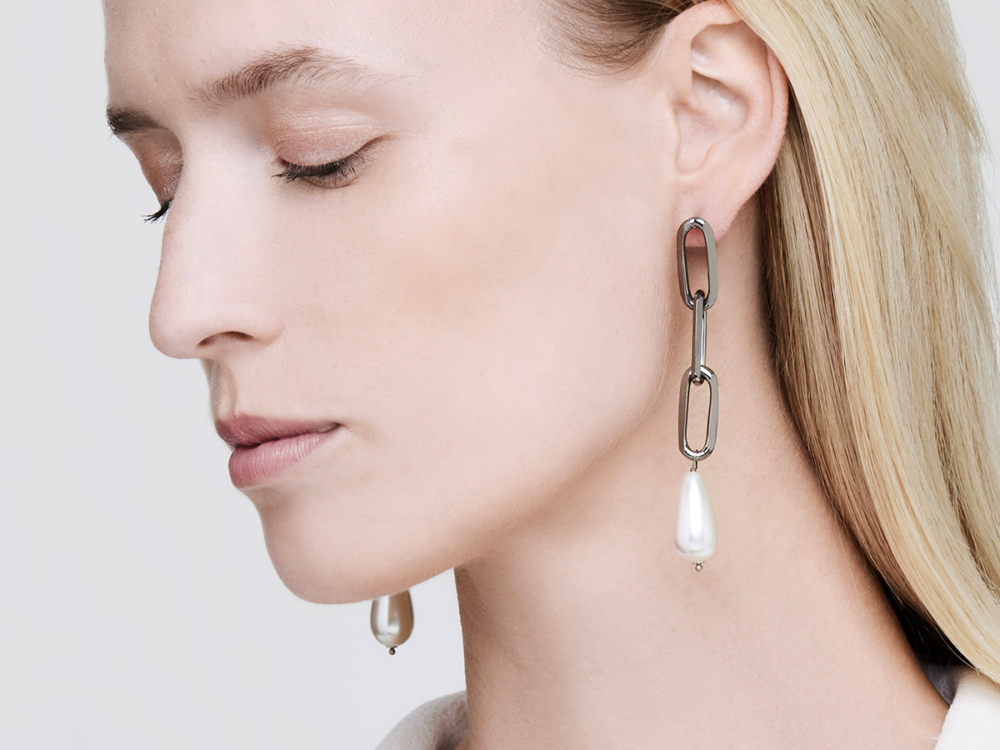 Rosantica is a brand that offers jewelry made in Italy. In the old part of Milan, when you walk around, you might come across Atelier Rosantica. That's where Italian gold jewelry is designed and crafted, entirely by hand. The founder, Michela Panero, decided to create Rosantica in 2010. It was meant to be an artistic solution to a jewelry world still depleted from quirky materials.
One of the most avant-garde Italian jewelry designers, Michela Panero marries pearls, velvet, chains, brass, silks, and many more unusual materials in her high-end jewelry pieces. If you take a look at the website or the Instagram account of the brand, you'll find an exceptional line of bags. They were introduced to the public in 2019, and they blend all kinds of art in their designs. Jewelry, architecture, futuristic structures – Rosantica really is an incredible jewelry brand for the confident ladies out there, and their art reflects that confidence.
9. Sauro Jewelry – Men's Italian Jewelry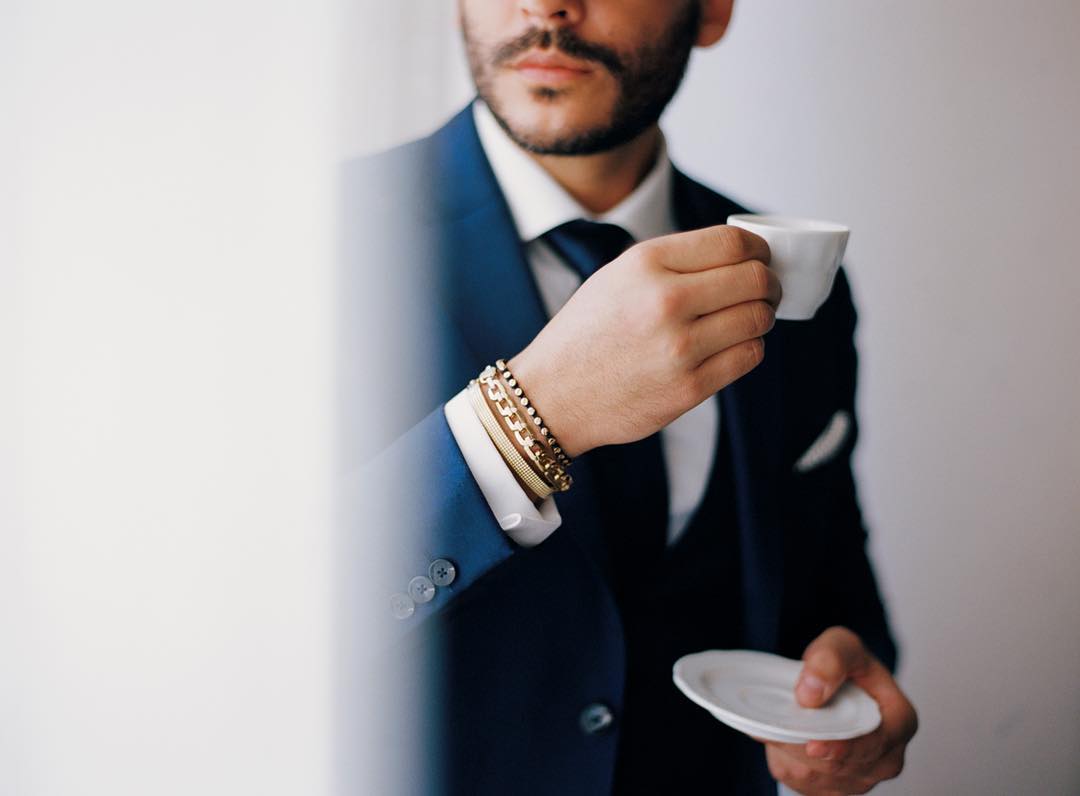 Founded in 1978, Sauro Jewelry is one of the most famous Italian jewelry brands today. It's true that no matter whether we talk about Italian silver jewelry, gold, or rose gold, men are often left out. How unjust this is when you think that some of the top Italian jewelry brands have included men in their fine collections a while back already.
Ivo Sedazzari started out his goldsmith career in 1978 in Milan and met immediate success. The jewelry is heavy and fine, and the materials used do not only revolve around gold and silver. If you're looking for unusual jewelry made of wood, carbon fiber, or even ceramic to perfect your personal style, Sauro Jewelry is a brand you'll want to take a second look at.
10. Stroili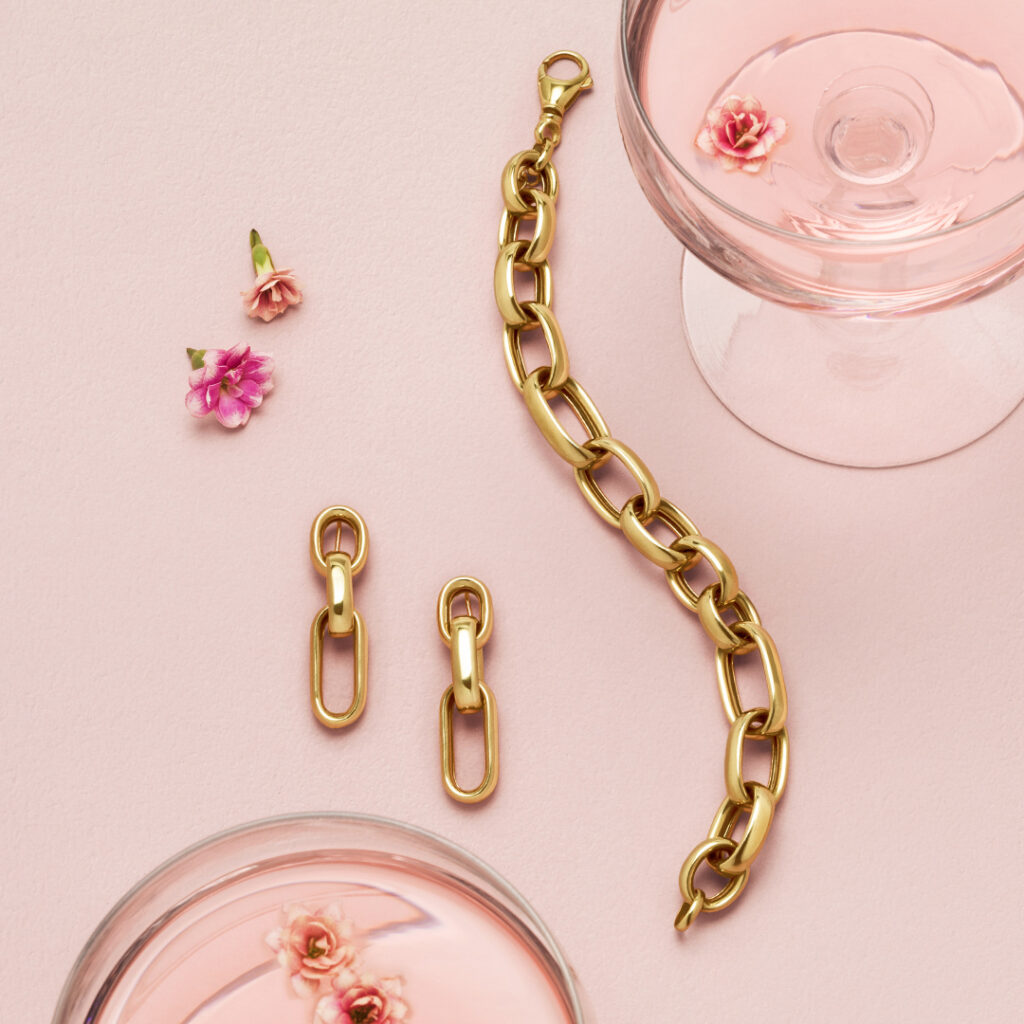 When it comes to my favorite Italian jewelry brands, Stroili is a big favorite for all its special designs. If you're looking for affordable, but quality jewelry Made in Italy, Stroili will be a great fit for you too! Be it Italian gold jewelry, or different sets for different occasions, you'll surely find the perfect pieces. Stroili is a leading Made in Italy jewelry brand and it was founded in 1996.
You can mostly find their pieces in retail stores around Italy, but they also have brand shops too. If you prefer shopping online such as I do, then you can check their page and order your items easily. Stroili has a winning philosophy and their beautiful pieces brought Stroili to our list. We recommend checking their ring selections, as well as the beautiful earrings collection.
Wrapping Up 10 Best Italian Jewelry Brands
There you have them, the most famous Italian jewelry brands in the world today. As I said at the beginning, I like to find mainstream Italian silver jewelry. However, give me options, and I'll choose traditional Italian jewelry anytime. I love the feeling of the handmade on my jewelry, whether I buy men's Italian jewelry for a tomboy style or women's jewelry for an elegant occasion.
I hope you've discovered some amazing jewelry brands, and if you'd like to push the discovery further, why not check out the best jewelry stores in Milan? Next time you're in the city, you could treat yourself to a memorable piece of jewelry! Don't miss also other posts, such as shoe brands, fashion brands, and handmade jewelry brands!
Italian version: Marche gioielli Italiani
Pin It: 10 Best Italian Jewelry Brands