15 Best Italian Leather Brands
We have all heard already that Italian leather is premium quality and if your items are not made of this material, are they really good? But what is Italian leather? Are these Italian leather brands all using the same quality leather? Italians have mastered the production of the full-grained leather which comes from the outer part of the animal's skin, the most durable layer. After that, they use the vegetable tanning process to obtain different colors.
As you read through the brands, you'll notice how many of them come from leather artisan families and they have been passed down for generations. While other companies might have been around for only 10 years, they are as good as the rest of them. All offer a variety of leather goods of the highest quality.
15 Best Italian leather brands
We have gathered some of the best Italian leather jacket brands and Italian leather handbag brands. If you wish to find sandals, shoes, accessories such as an Italian leather purse, then just read through our list. It's certain that you'll find a company on the list to fall in love with!
1. Prada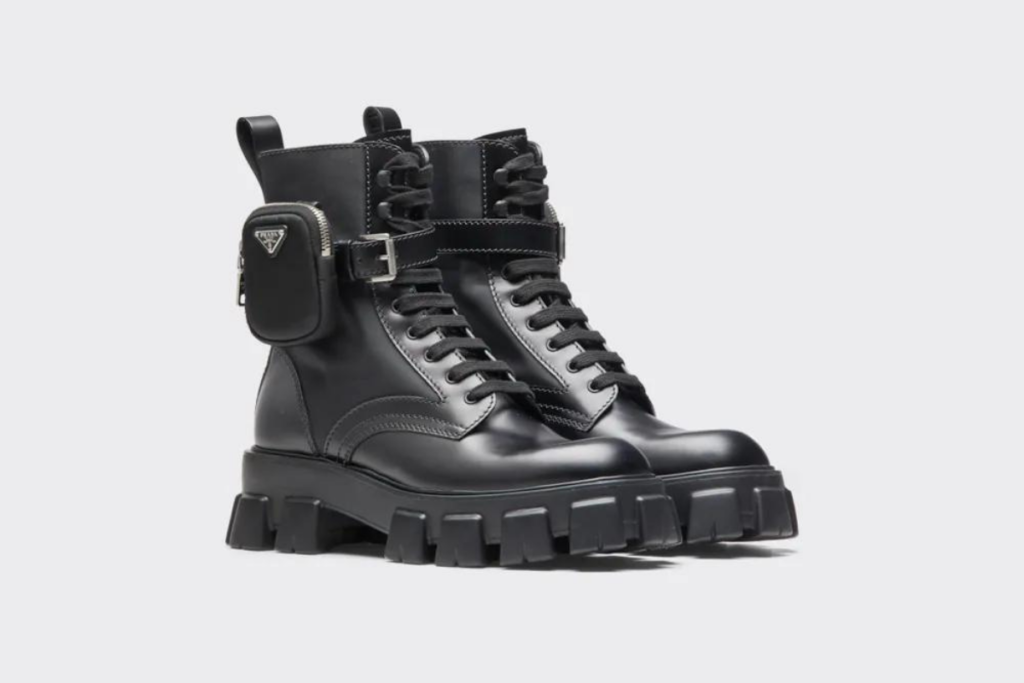 We already know this one, Prada, one of the most prestigious Italian leather brands was founded in 1913 by Mario Prada. We will not go into a history lesson as you are all familiar with Prada. They are the company that also produces Italian leather sneakers. For example, the Soft Calf Leather sneakers are a classic and must-need in wardrobes. Either black or white, it will look amazing with any outfit.
There is one pair of shoes we need to talk about. The Monolith brushed leather and nylon combat boots everyone was buying and raving about. Prada really nailed the style on these. Although there have been many dupes, none are as beautiful as these ones. Also available in black and white and sizes range from 5 to 11.
2. Valextra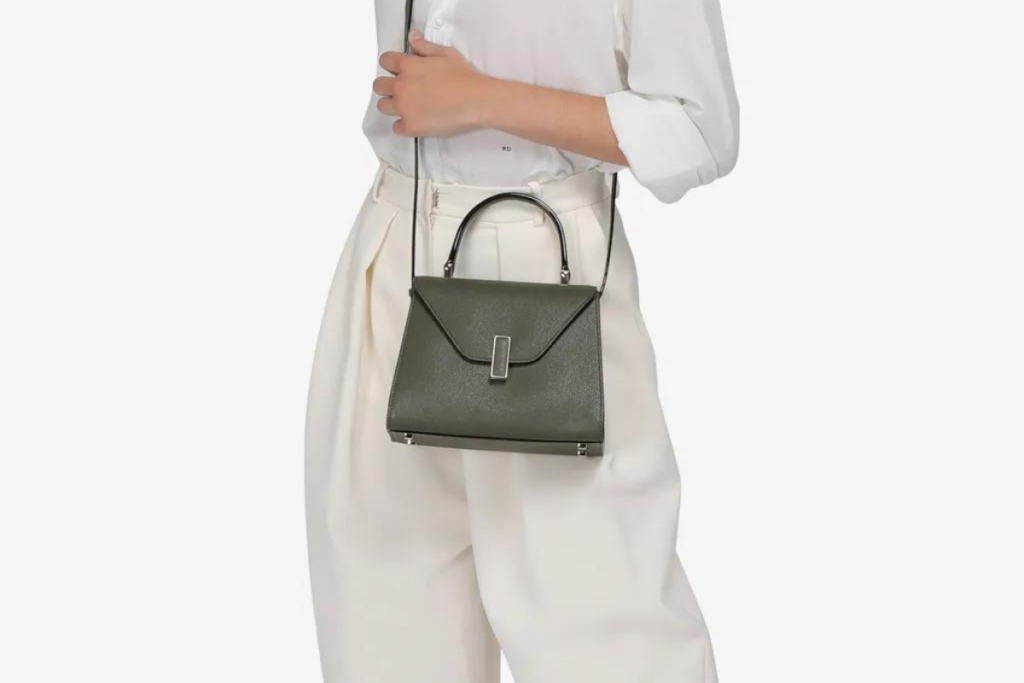 We continue our list with different companies than Prada. Valextra is one of the well-known Italian leather handbags brands that was founded by Giovanni Fontana in 1937. The brand was established in Milano and today it's still present there. Their style is urban elegance and shows the beauty of Italian craftsmanship. There are multiple bag collections to choose from at Valextra.
Some of the main ones are Iside, Brera, Tric Trac, Soft, and a few more. These usually come in all sorts of colors and styles. Whether you want a crossbody, purse, or even a micro bag, Valextra has it all. They are also one of the popular Italian leather accessories brands. Wallets, documents holders, card cases, or even key holders are available.
3. ATP Atelier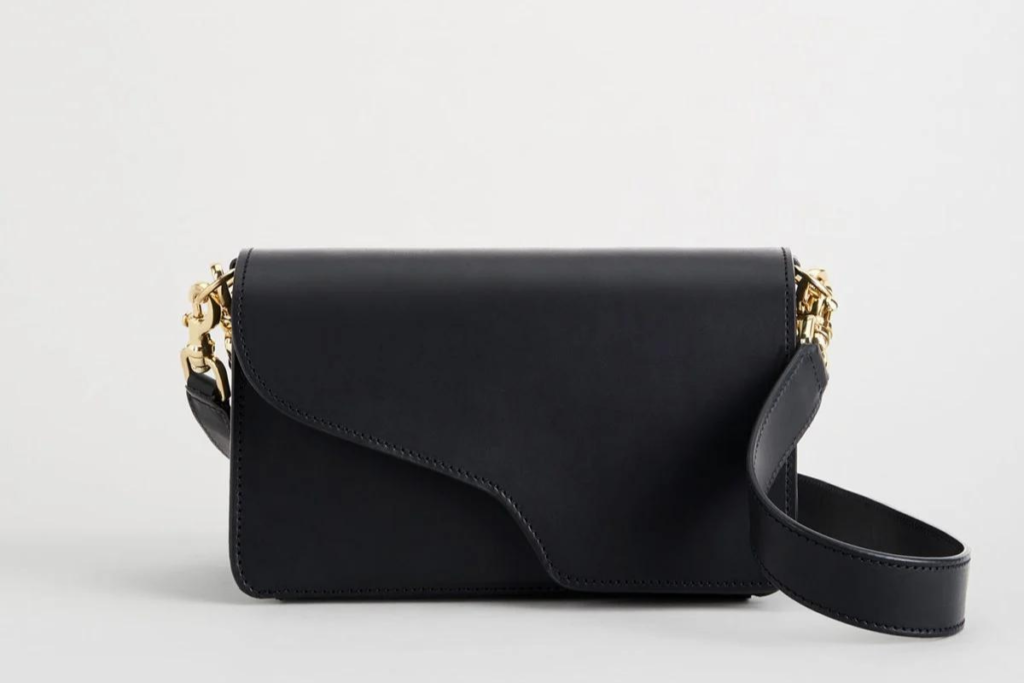 Moving on with some of the great Italian leather brands, ATP Atelier was born 10 years ago. It was founded by two friends, Maj-La and Jonas, who became best friends over a bottle of Prosecco. ATP Atelier is from the south of Italy, in Otranto. These pieces are so elegant and stylish. Every little detail is well thought out and we are sure you're going to love them.
ATP Atelier is definitely one of the best Italian leather bag brands on this list, but not just. Some of the most beautiful bags are the Assisi, Montalbano, Arezzo, and Volterra ones. They added a feature design, the front piece of the bag which can be lifted is cut in a very specific way (see picture for reference). ATP Atelier also sells shoes, beauty bags, and other accessories all made of leather.
4. Loro Piana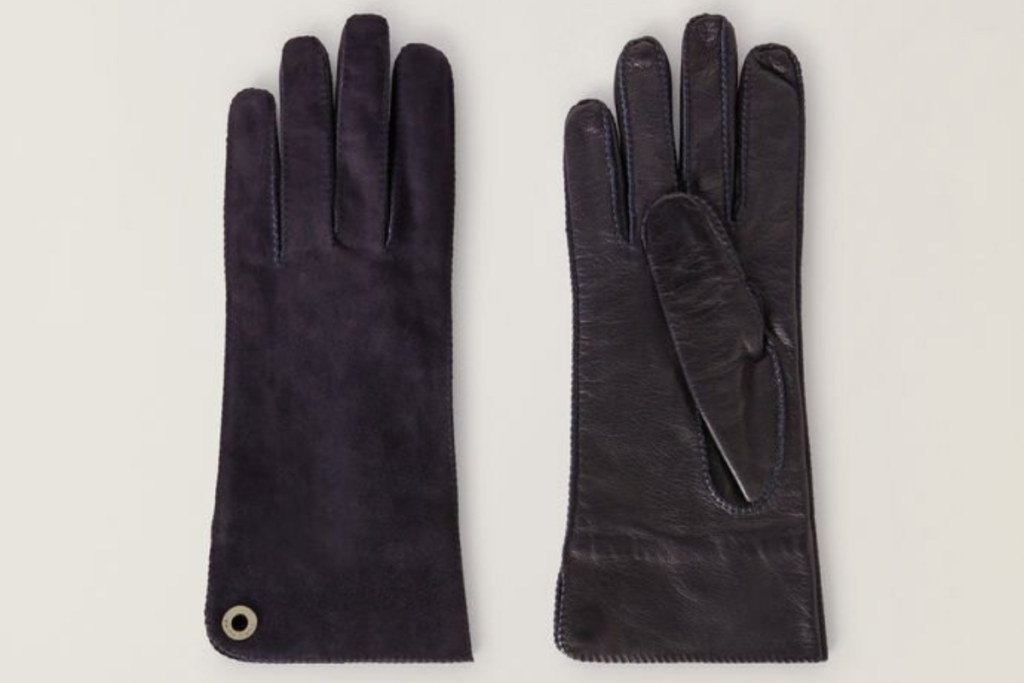 The founder of this next brand is Loro Piana whose family is from Trivero. They started trading wool in the early 1800s. Loro Piana was founded in 1924 as a ready-to-wear cashmere and leather goods brand. They sell the finest Italian leather gloves, like the Jacqueline ones made of lambskin.
Among the Italian leather bag brand list of Loro Piana, it is worth mentioning the Sesia Bags. These bags are made of dyed calfskin and are available in multiple different colors and styles. The crossbody or shoulder bags are also a beautiful addition to your leather bag collection.
5. Il Bisonte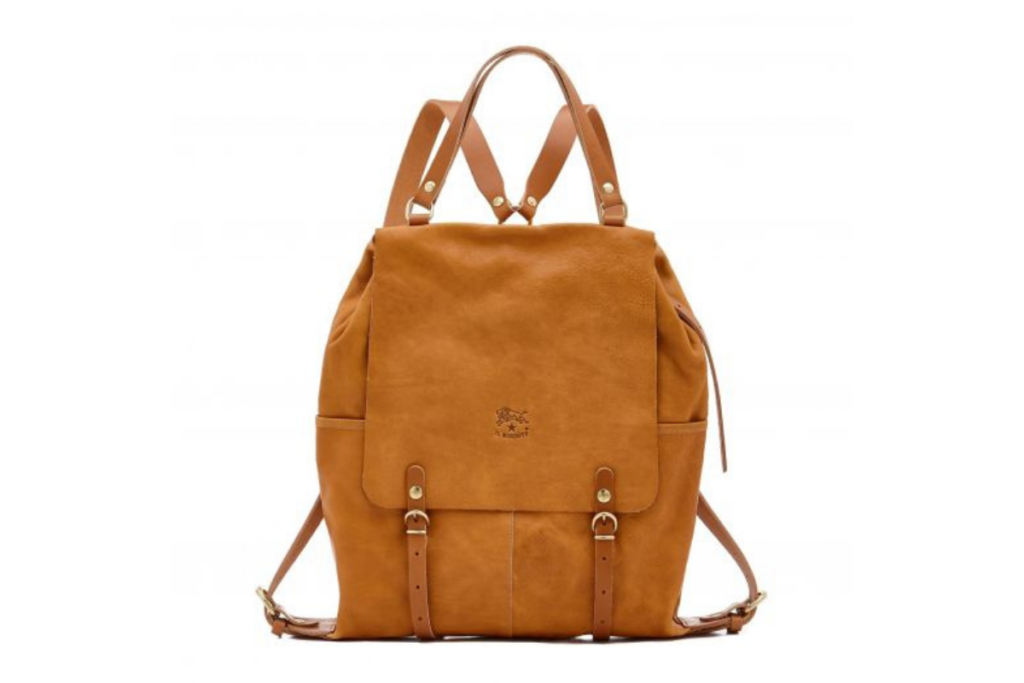 If you're interested in a good Italian leather backpack, you might just find one at Il Bisonte. Born in Florence in 1970 at the hands of Wanny di Filippo. He named his company after the bison as it represents both peace and strength. What do they sell? Well, many styles of bags and also small leather goods such as wallets, coin purses, or card cases.
For both men and women, you'll find the same category of bags. The briefcases are a beautiful addition to your work life. Paired with a dashing suit and you're ready to win the hearts of your clients. For women, Il Bisonte designed elegant handbags which can also be worn on the shoulder. They come in black, red or even natural color leather. Moving on with the Italian leather bag brand list.
6. D'Arienzo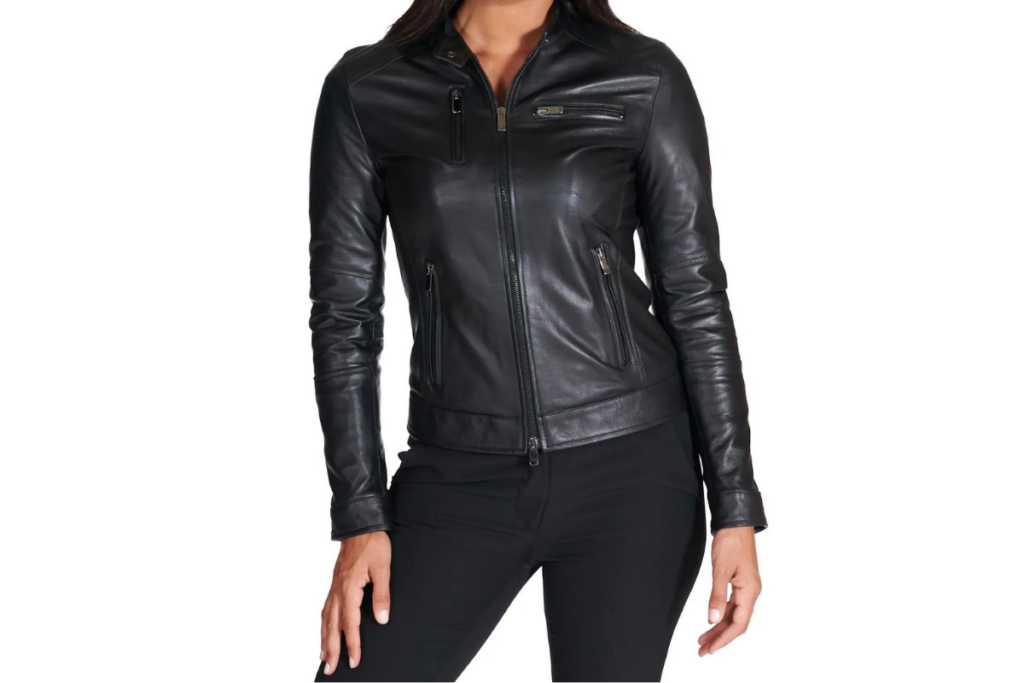 Let's dive into some Italian leather jacket brands such as D'Arienzo. The brand was born in 1991 and they offer the highest quality of handmade garments. The Manufacturing process is in Italy only. All of the pieces seen on the website are handmade. Right now you can choose from premium quality Italian leather jackets, fall/winter or spring/summer collections, and even kid's styles!
We checked some of the styles and they all come in various sizes. From XS to XXL in men's jackets and from XXS to XL in women's jackets. The popular one is the suede bomber jacket from the premium quality category. This is your chance to find a beautiful leather bike jacket! D'Arienzo is also famous for its Italian leather shoes.
7. Chicca Borse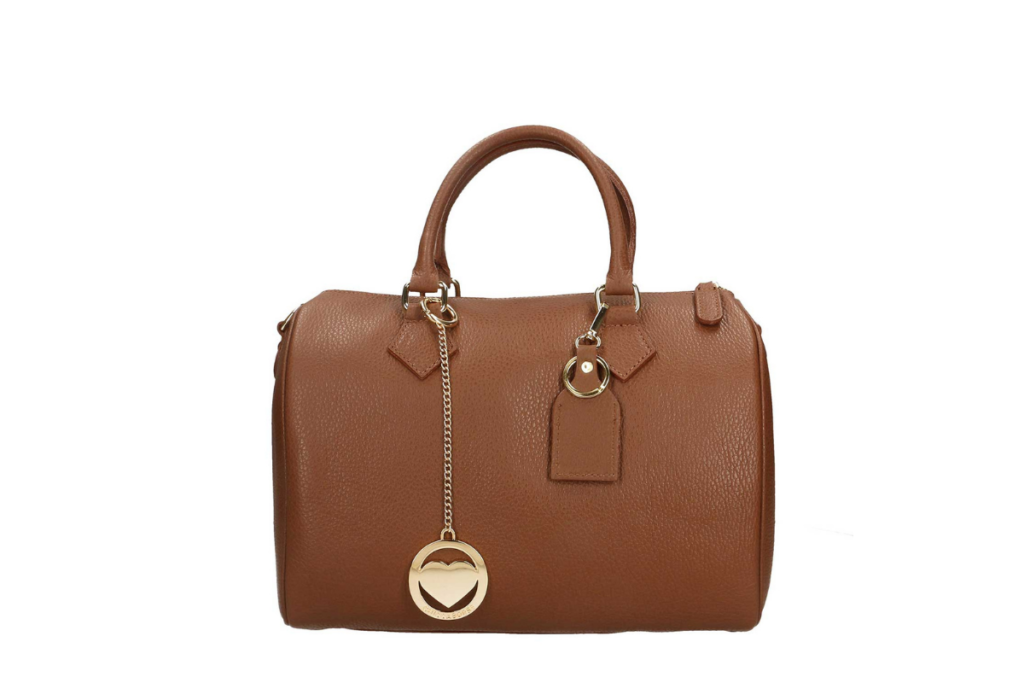 Chicca Borse is for the ladies, who wish to own a high-quality Italian leather purse. The company only started to operate in 2008. Their leather goods are also made entirely in Italy and they go through multiple checks to guarantee authenticity. On Chicca Borse, you'll also find bags for men and they are quite affordable, compared to the other brands on this lift.
These bags do not have a name, rather they are categorized by style. Choose from a selection of handbags, shoulder bags or purses. Men can choose from business briefcases or business crossbody bags. Multiple colors and sizes are available and if you just want an affordable but high-quality bag then Chicca Borse is a great option. Italian leather brands don't always have to be over the top expensive!
8. Furla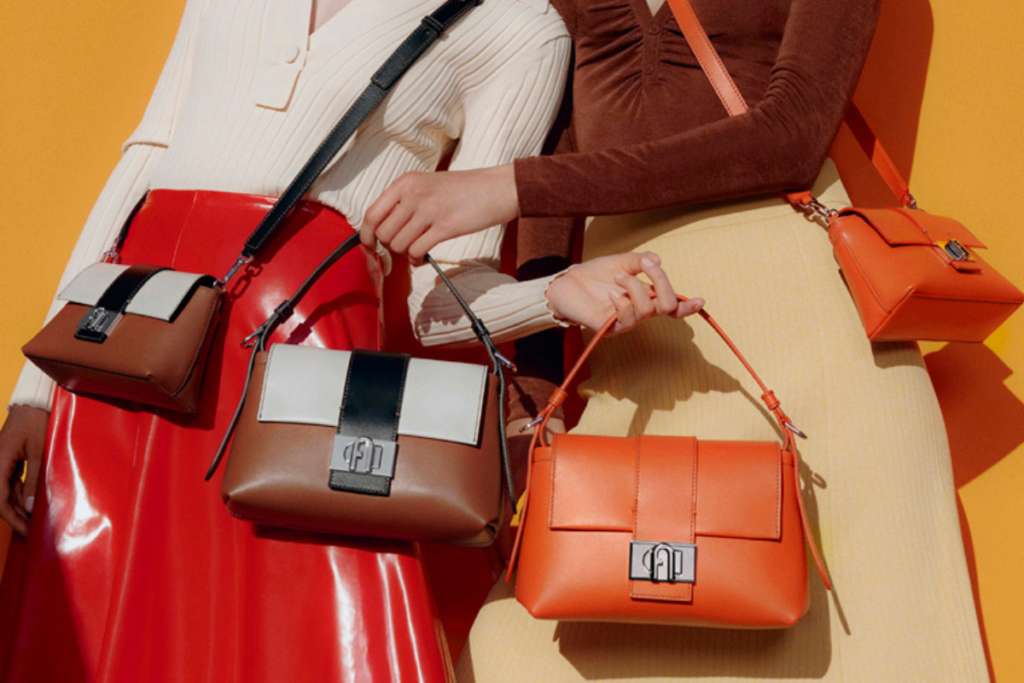 This Italian brand was established by Aldo Furlanetto in 1927 in the city of Bologna. 'Furla stands for quality, colorful creativity, joyfulness, and Contemporary Italian Lifestyle'. For these simple reasons, we believe they are one of the best Italian leather handbags brands. Some of their main collections are called Furla Bloom, the 1927 collection, Charlie, Miastella, and Sirena.
Whether you wish to purchase totes, crossbody, shoulder bags, mini bags the quality of these products is unmatched. Let's not forget about the Italian leather shoes womens such as the Furla Joy sneakers. My favorite one is the Hyke sneakers which look like a regular sneaker but has a bit of a platform and hell. It looks really classy in the Toni Silver color. Which one is your favorite?
9. Valentina Calzature Firenze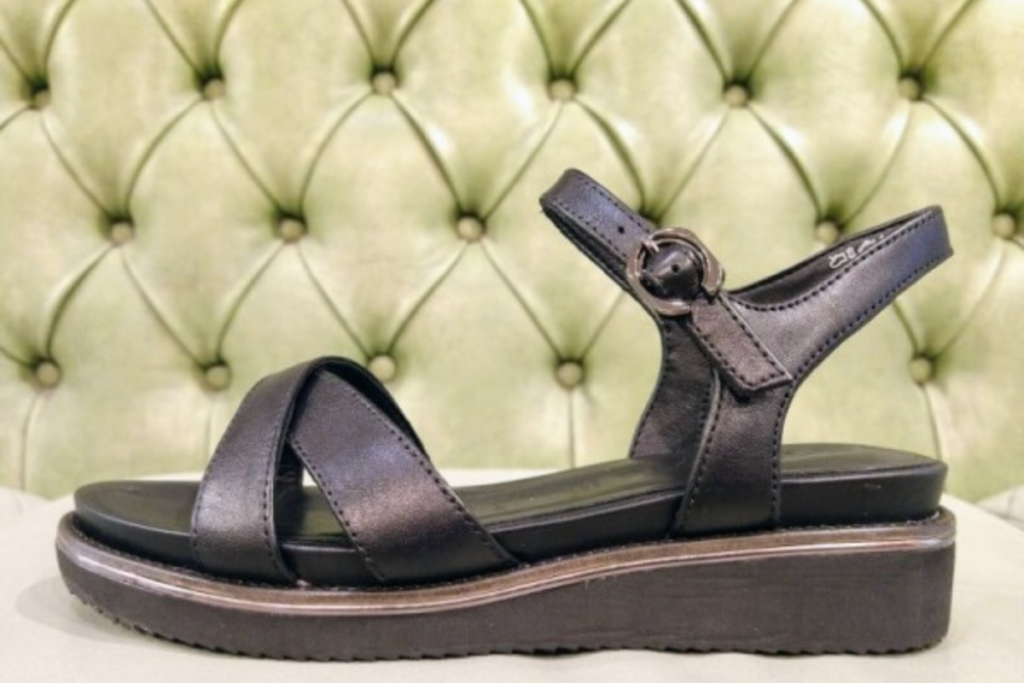 If you're looking for some Italian leather sandals, Valentina Calzature Firenze can help you out. This family-run shoe store lies in the center of Florence. The first store was opened in 1984 by Paolo Paoli. They are well known within Florence and offer services such as stretching shoes for better wear. You'll be able to find mens Italian leather shoes, as well as women's and accessories.
In the women's shoe section there are a few styles to choose from. Anything from high-knee boots to sneakers can be found. These come in suede leather, real leather, and all sorts of textures. It's not just shoes that are available, but also Italian Woven Leather bags. Don't forget to check out their outlet store as well!
10. Scarosso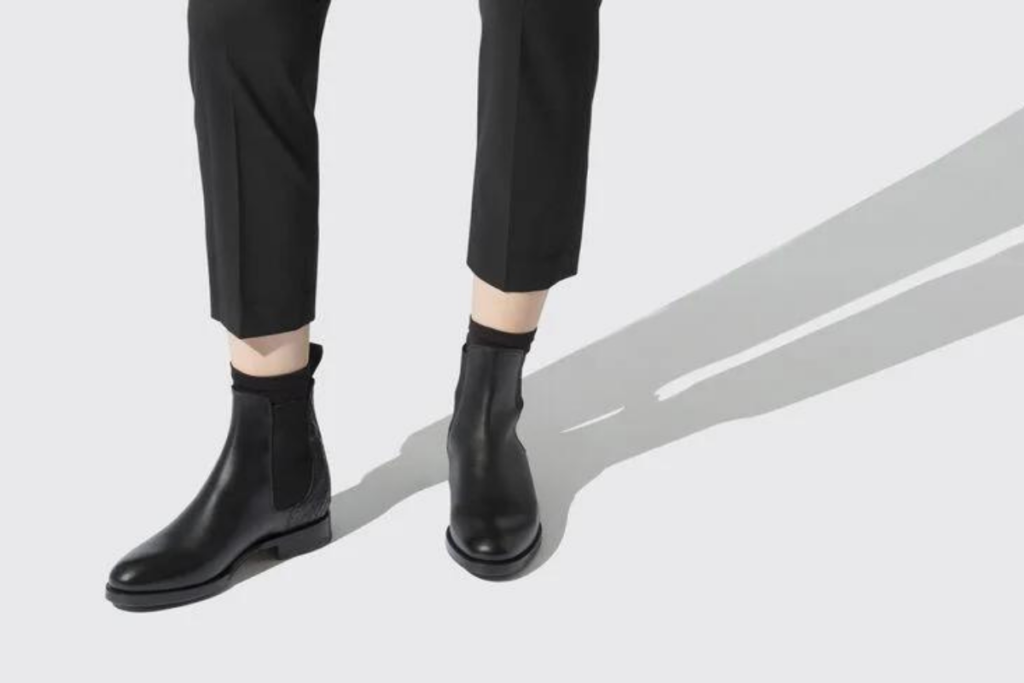 Design, quality, and Italian craftsmanship are what make Scarosso loved by customers. All of the products are manufactured in Montegranaro and they have experience of 40 years as shoemakers. Scarosso has been passed down to generations and today they produce quality items such as Italian leather boots. If you check out any of their shoes you will fall in love.
Both men's and women's shoes have Chelsea boots, oxford shoes, loafers, or sneakers. You'll find a pair for any occasion. With your beautiful pair of Scarosso shoes, you can also purchase products for shoe care. Not too many companies sell these, but they have a few products to maintain the shine of your leather goods. When it comes to Italian fashion, Scarosso is something to look out for.
11. Lucrin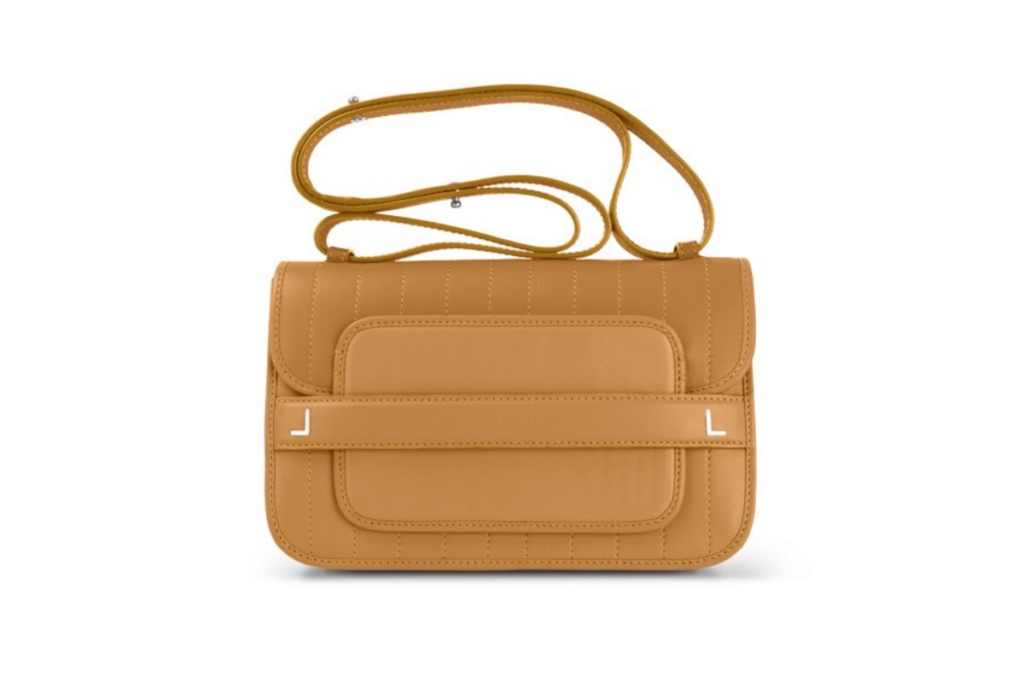 Lucrin has been in the business for 28 years now, it was founded in 1994. Their expertise lies in leather handcrafting through collections of bespoke leather essentials. It all started in Geneva and their story still continues there. Lucrin has a distinctive style, you'll find beautiful Italian leather crossbody bag or even Italian leather backpack.
A number of different styles are available, they are fashionable, functional, and customizable. Tote bags, handbags, crossbody, or even rounded bum bags. They look so elegant, yet versatile. Just by looking at the leather goods, it's easy to tell that a lot of years are behind them. Lucrin produced office leather goods and accessories too. They have also expanded to some home decor and tech stuff, like phone cases.
12. Velasca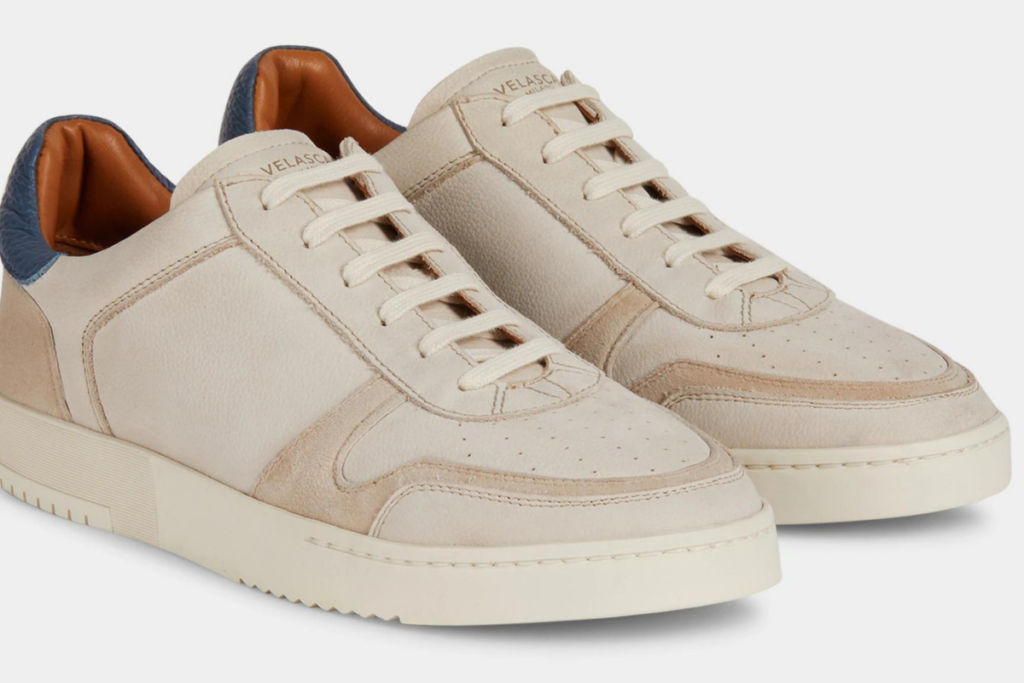 Do you wish to purchase these beautiful Italian leather sneakers? Head over to Velasca then! Their values lie in tradition, passion and innovation. Manufacturing leather goods with a timeless style. When you look at their products, you can tell these will be with you for a long time. Their website is the most impressive of all. The categories all have small images to indicate what you are going to be seeing.
In their Collections tab, there are items for mountains, weekends in Rome, country or city in Motion. If we look into the weekend in Rome, we'll find ourselves with some stylish-looking shoes. But it's not just the shoes you see there, they tell a story and even give you tips on how to dress them up. It's like you are reading about them, easier to tell which shoe would suit you the most.
On the Velasca website, all of the products are designed for men. They do however have another website for women's products. Besides the Italian leather boots, Velasca also offers bags, belts, wallets, socks, ties, and shoe care kits. If you wish to invest in any brand, then Velasca should be the one!
13. Benheart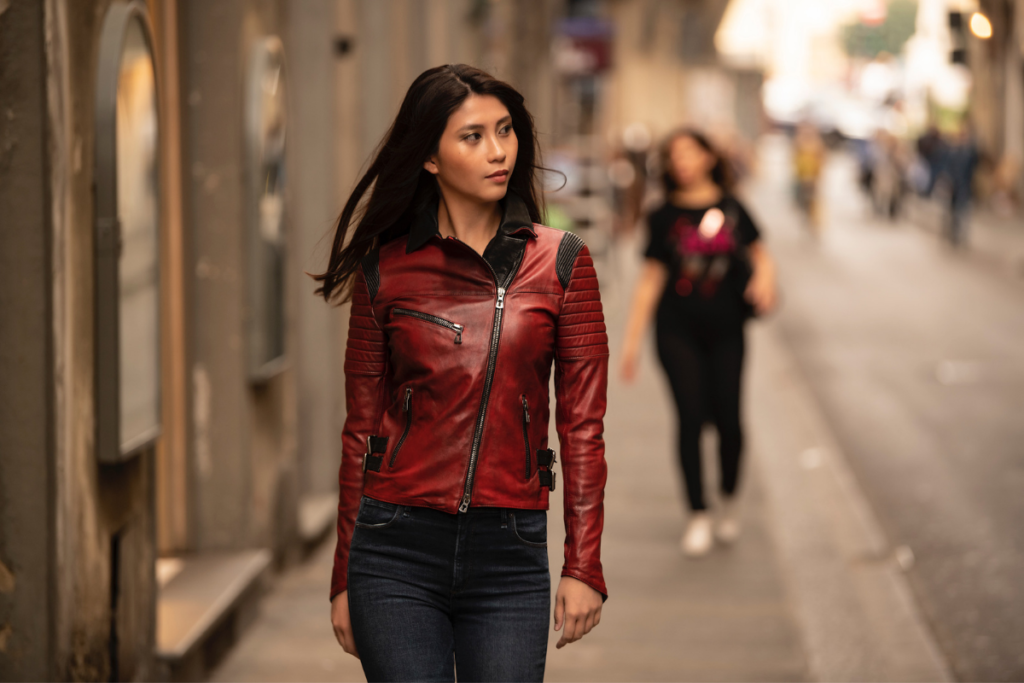 This story is a bit different than the rest. It is about Ben who is originally Moroccan but he and his family moved to Scandicci when he was a child. This region is already famous for its artisanal leather production. He created his first leather jacket collection here. Benheart name was born as he needed a heart transplant and thankfully he received one.
He fulfilled his dream due to this and the name of the brand will always be extra special. Now he can pride himself on one of the best leather shops in Florence. Benheart also has stores in Kuwait, Japan and US. In the store, you'll be able to buy mens Italian leather shoes, some of the coolest leather jackets and other accessories.
Benheart is one of the best Italian leather jacket brands as all of these items are handcrafted. The jackets and bags have a vintage look and feel to them. The New Zealand Postina looks amazing like it was taken out of a movie. Check out Benheart for exquisite handcrafted items.
14. Elsa Florence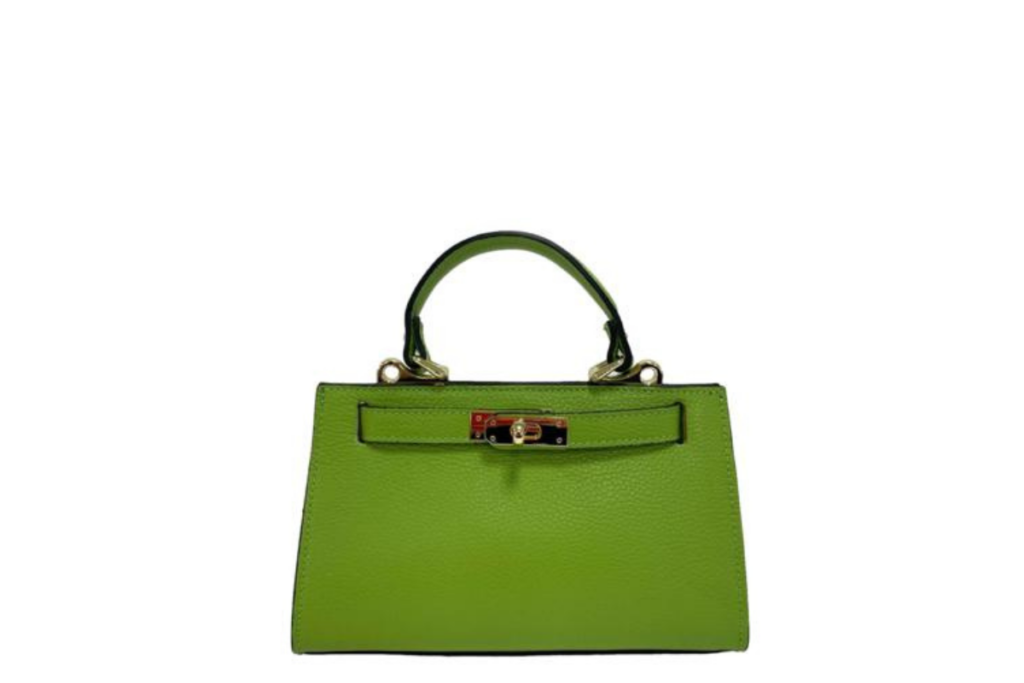 Elsa Florence is one of the leather shops in Florence Italy that manufacture quality leather goods. All of the items are made in Italy by using high-quality Italian leather. Their prices are also competitive while guaranteeing professionalism and punctuality with delivering them. Elsa Florence items can be easily looked at as designer ones.
You can choose from a high variety of bag sizes and styles, made out of calf, pebbled, suede, or full-grained leather. All of the bags come in different colors. There are literally hundreds of bags to choose from and the testimonials are positive. Let's see the last of the Italian leather brands.
15. Moreschi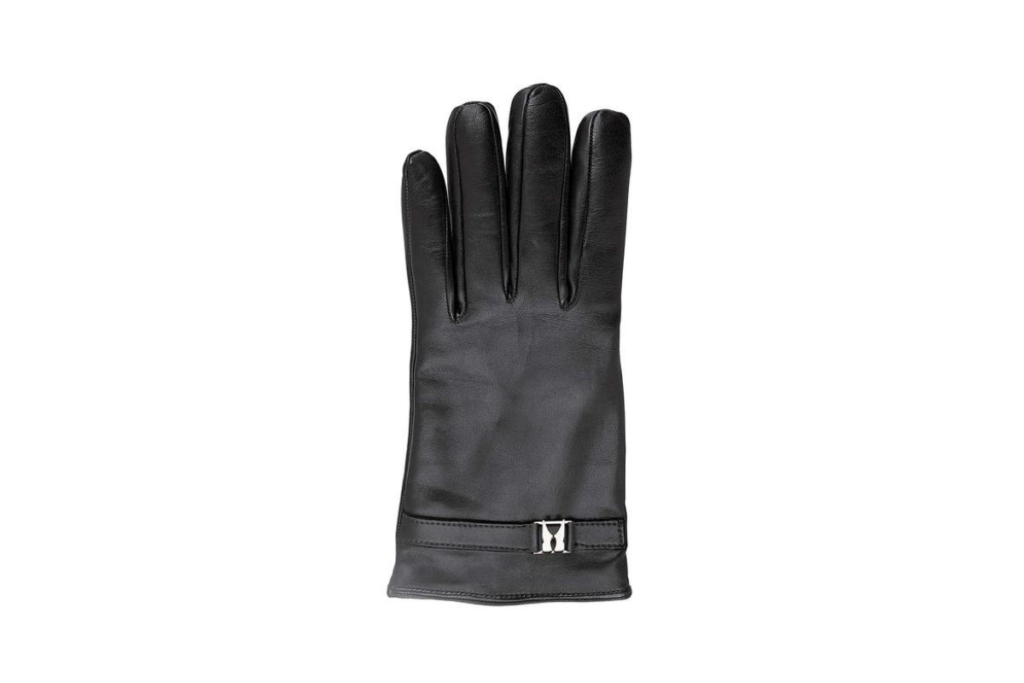 The founder of the Moreschi brand was Mario Moreschi who established the company in 1964. Not only did he achieve a great level of success in Italy, but also in international markets. Moreschi is a famous Italian leather accessories brands, however, it is even more famous for its shoes.
Their loafer shoes are high quality and very stylish. Would look good on any occasion. At the moment you can have a look at the Heritage collection, and the Spring 2022 Collection is available for preview. Their shoes are so highly valued, that there's a whole separate category of shoe care that's worth checking out.
Italian leather brands – Conclusion
Now that we have reached our list of Italian leather brands we can understand why Italian leather is so highly valued. Have seen how beautiful these Italian leather boots are? Or an Italian leather crossbody bag that goes with every outfit? We cannot recommend them enough, so hopefully, you'll find an item to fall in love with!
Pin it: 15 Best Italian Leather Brands