10 Best Fashion Brands in Rome
There are so many Rome fashion brands that it can sometimes get overwhelming. In particular, spring fashion in Rome Italy contributes to launching trends that the whole world will then follow. Roman women's fashion is eclectic; it takes a bit of inspiration here and there. Low boots, ultra-short shorts, crop tops – Roman fashion is dictated by the ever-so-warm weather.
10 Best Fashion Brands in Rome
Roman women's fashion allows for freedom. The city is filled with Rome fashion brands that are unapologetic. Sometimes, their designs are something of a parallel universe. From the Roman fashion house scene, we have decided to also take bits here and there. We want to share with you the real Roman fashion, with brands that you have probably never heard of. Read on to discover the hidden gems of the Roman fashion brands!
1. Giambattista Valli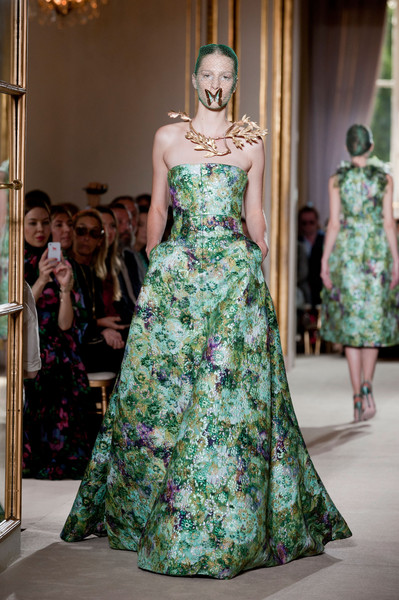 Roman fashion would exist without Giambattista Valli, but it really would not be the same. The designer launched his eponymous couture brand in 2005 and has ornated the silhouettes of many a famous face, such as Natalie Portman, Kendall Jenner, and Sarah Jessica Parker.
If you are a dreamer soul, his designs, acknowledged as haute couture since 2011, are absolutely perfect for you. Shop Giambattista Valli on the site of LUISAVIAROMA.
2. Nous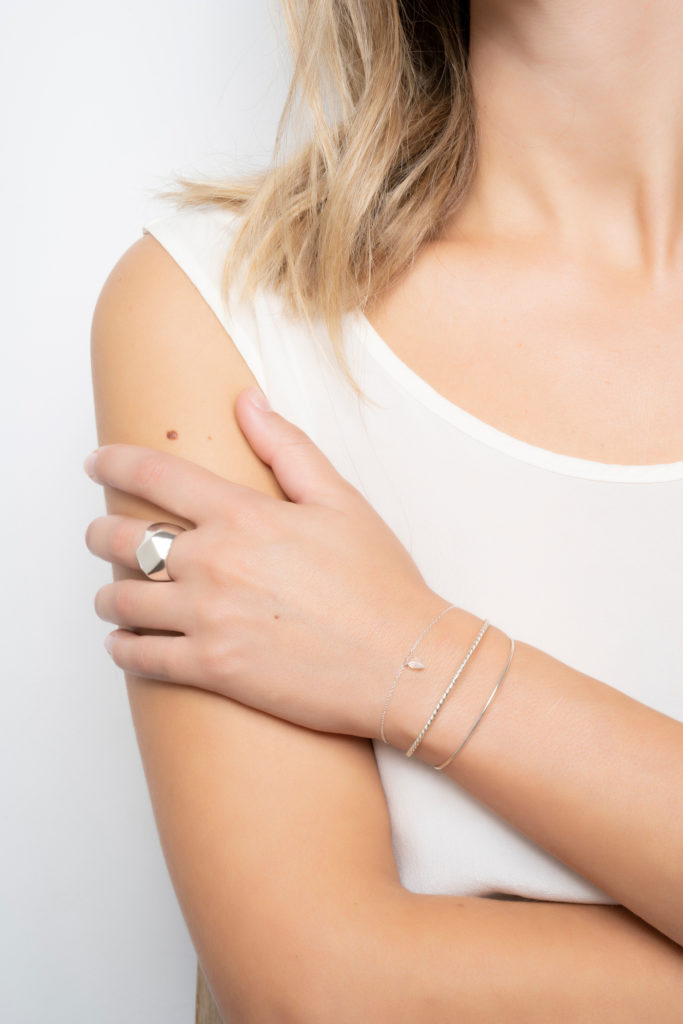 NouS holds a stand at the famous artisan atelier in Mercato Monti, Via Leonina. There's no denying that spring fashion in Rome Italy rhymes with jewelry. The city is scattered with Roman women's fashion jewelry, and even some very elevated styles in precious materials and stones.
Roman fashion was introduced to the Swedish-Italian sisters Parola and Sarah Bergman Ricchiuto in the shape of natural materials around 13 years ago. Now, the cruelty-free and sustainable brand offers all kinds of jewelry in bronze, silver, crystals, stones, and even cotton! Truly one of the brands to keep an eye out for.
3. Laura Biagiotti – Rome Fashion Brands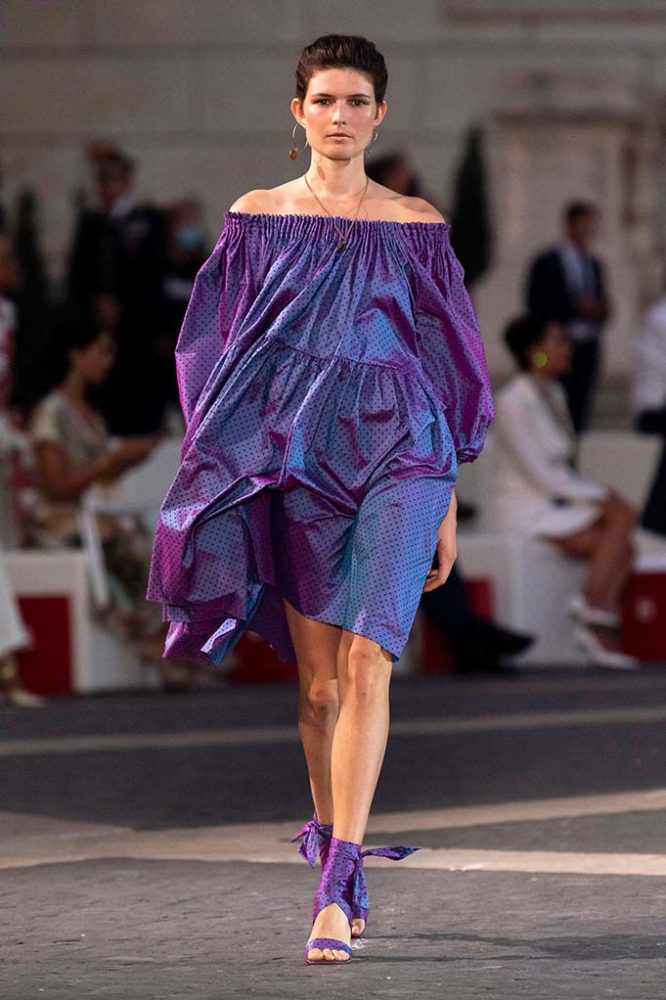 The Roman fashion house Laura Biagiotti is famous all around the world. Luxury materials like cashmere and silk are often spotted on the silhouettes of Roman fashion addicts.
The fashion Maison has been around since 1980, and Laura Biagiotti is famous for being the first Italian designer to set its marks on the Chinese runways in 1995. The designer's clothes present colorful fabrics and incredible shapes that can be tastefully combined with Laura Biagiotti's perfume line. Let's see some more Italian fashion brands in Rome!
4. Federico Firoldi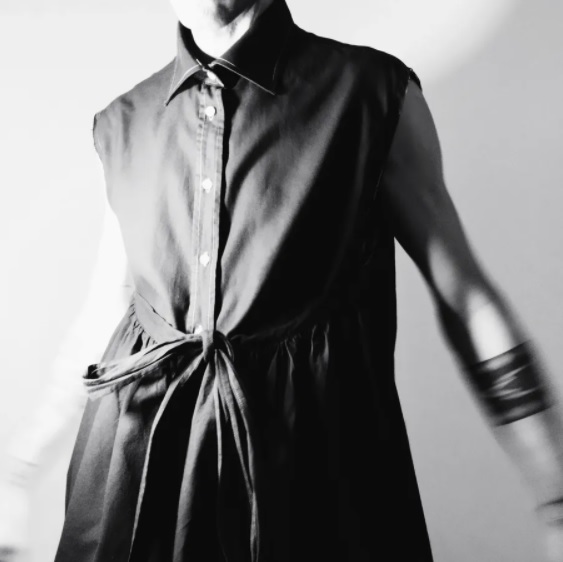 Rome fashion brands host one avant-garde future in the shape of Federico Firoldi clothes. Characterized as a "No waste, no gender, no size" brand, the oversize pieces hold something of a protest in their design and the way of wearing them.
Federico Firoldi focuses on creating meaningful clothes under the label "Stylish recycled". The masculine Roman fashion house plays on textures and shapes that go from ultra-mesh transparency to oversized shirts to be worn by men and women alike.
► Read: 10 Best Italian Makeup Brands
5. Elsa Schiaparelli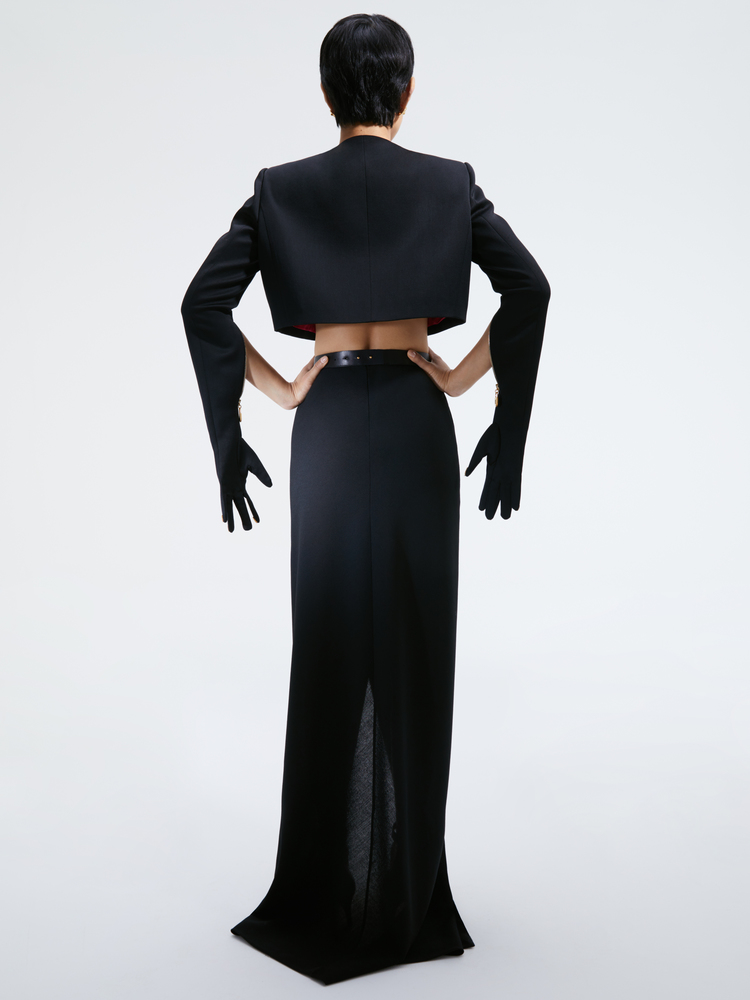 If you don't know Elsa Schiaparelli, how well do you really know fashion? The Roman designer was born in 1890 and saw her career boom in the 1920s. We have their over-classy designs that you never want to take off once you're in them.
The brand is mostly known for creating in 1927 the first knit trompe l'oeil sweatshirt, and for her geometrical designs. Back in the day, Schiaparelli designed dressed big names like Katharine Hepburn, Greta Garbo, and Marlene Dietrich amongst many others.
6. Co.Ro. – Rome Fashion Brands: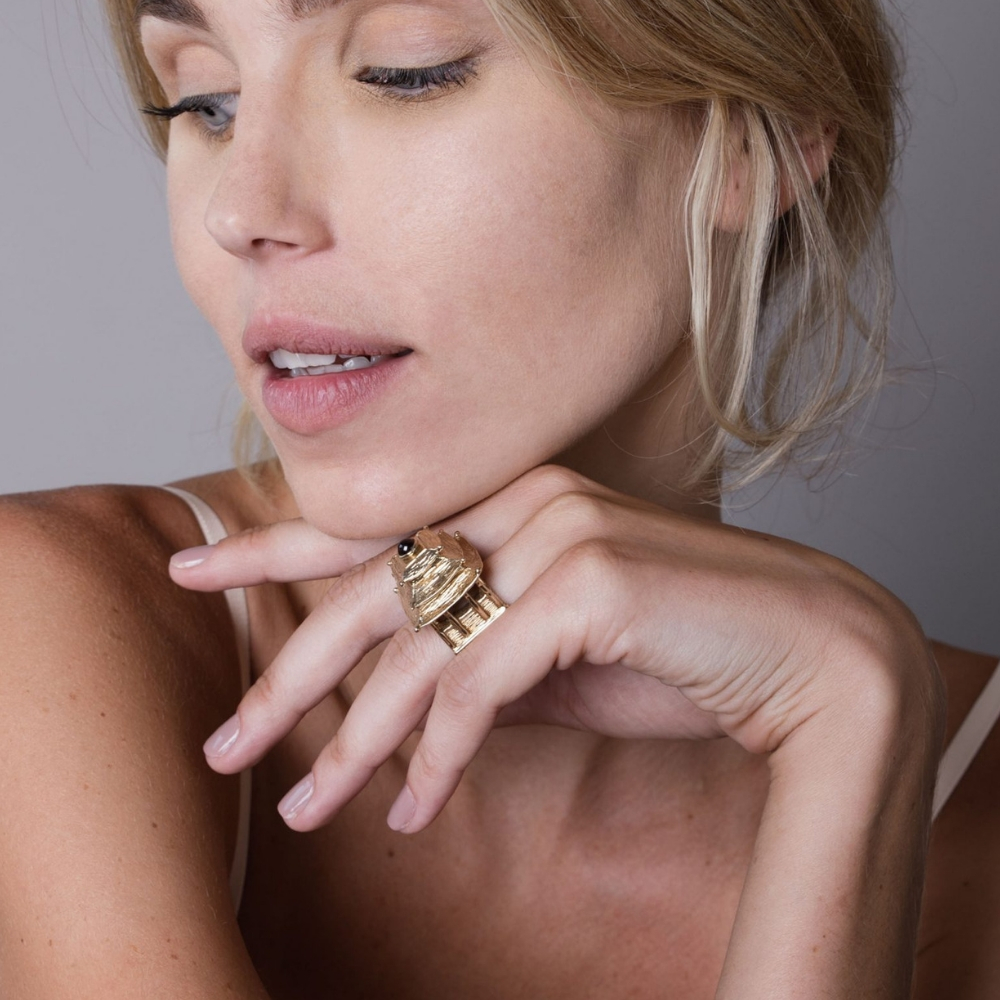 When going fashion shopping in Rome, you can't miss out on Co.Ro. jewels. It is just not possible, as the 2012-founded jewelry brand lies at the base of fashion design Roma.
The design team made up of Costanza De Cecco and Giulia Giannini takes as inspiration volumes and shapes that personify Italian architecture. When going clothes shopping Rome, do check out this brand featured in Vanity Fair, Marie Claire, Vogue Paris, and Elle. If you're a lover of clean lines, you're in for a treat.
7. Restucciart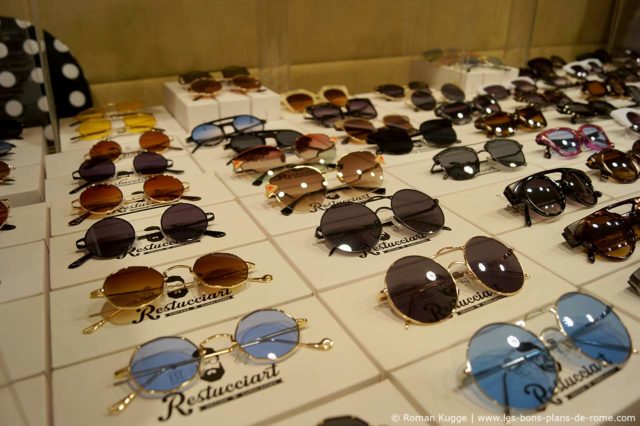 Fashion design Roma has brought to life Restucciart, a gem of a vintage brand. The artisan, located in Mercato Monti, has tried to switch up sunglasses styles that mix traditional shapes and avant-garde vibes.
Forget about your pair of Aviator or your Gucci Butterfly glasses. Among Rome fashion brands, this newcomer is one that you shouldn't miss for the world.
8. Morfosis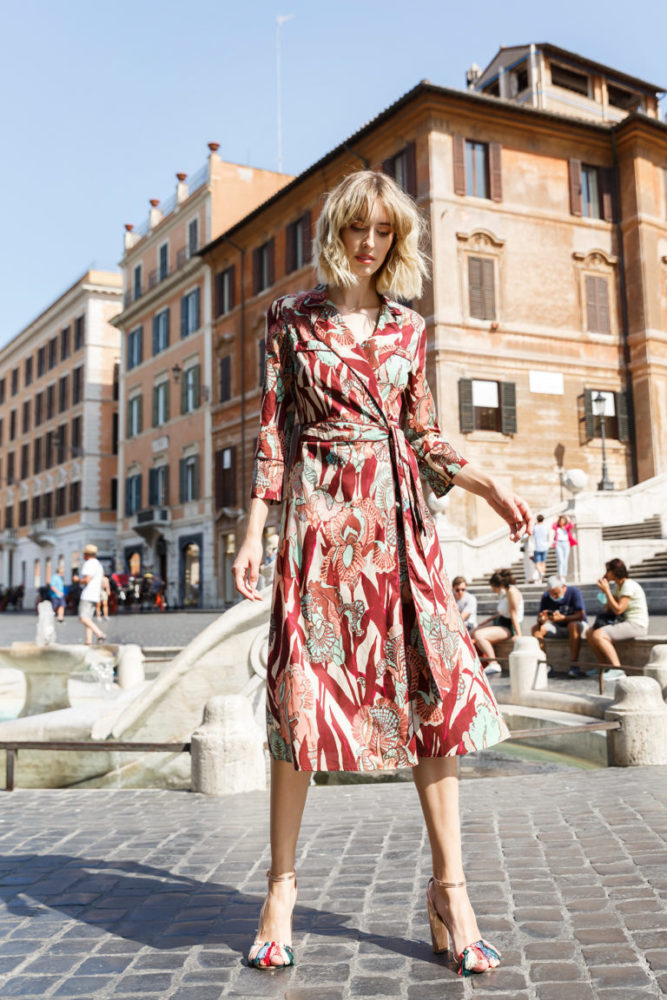 Alessandra Cappiello, Morfosis' designer, and founder have made a luxury of fashion design Roma. Her designs are eclectic and use both high-end and lower-end elements to dress women in style.
Rome fashion brands are sometimes overly luxurious, and Morfosis is clothing perfection. Otherwise, why would celebrities such as Madonna wear her designs? Because they are colorful, detailed, and tasteful. That's about it, and that's already a lot.
► Read: 10 Best Handmade Jewelry Brands in Italy
9. Brugnoli – Rome Fashion Brands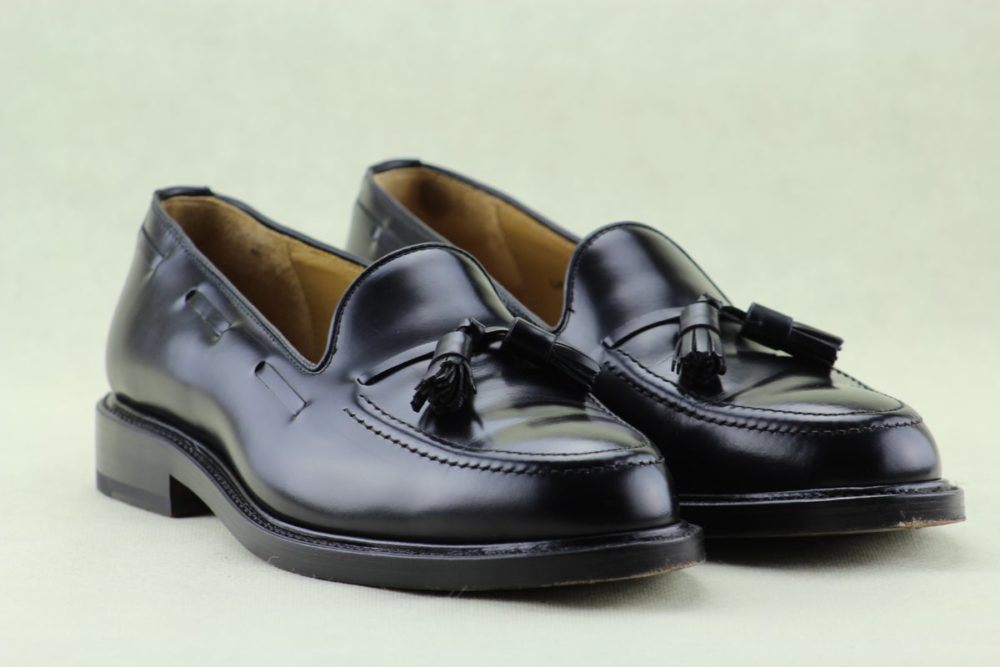 According to Brugnoli, "A well-dressed man but with bad shoes remains a man with bad shoes". Fashion design Roma is so wide and varied that Brugnoli started out by selling other brands in their store Via Massimo, in Rome.
However, they soon made clothes shopping Rome – or rather, shoe shopping – instantly more exciting when they started releasing their own line of luxurious shoes. A must-visit.
10. Nadia Mari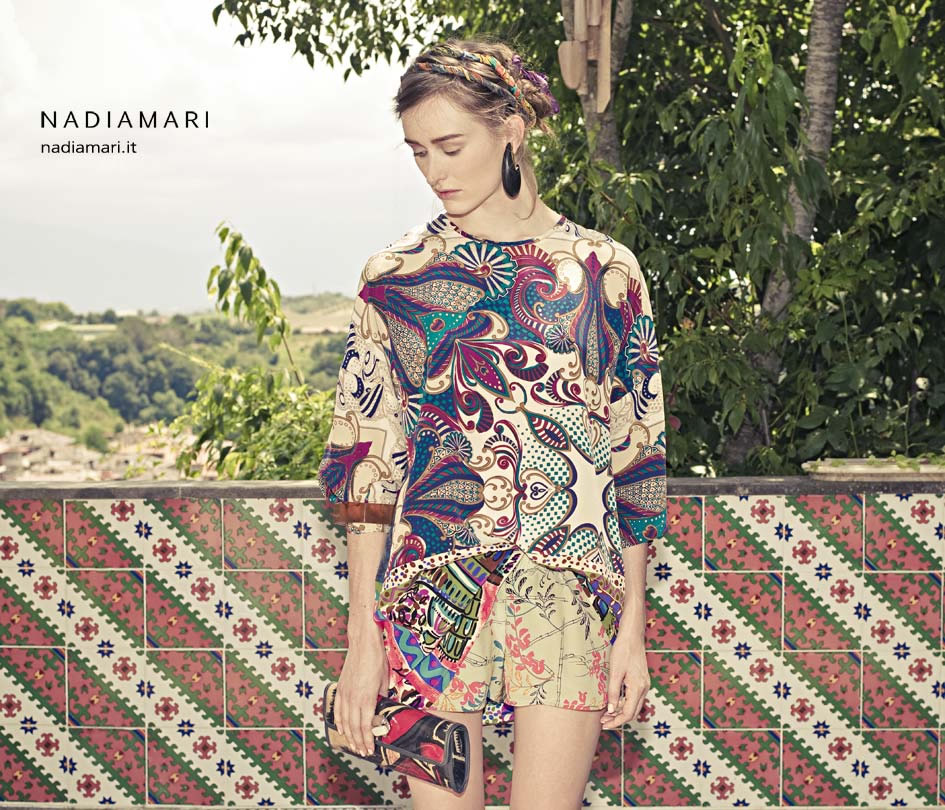 Among Rome fashion brands, one that you shouldn't miss is Nadia Mari. The up-and-comer designer graduated from the European Institute of Design and went on to shape up a strong brand with personality in the city.
Her designs make fashion shopping in Rome something interesting, and exciting. After all, clothes shopping Rome near Campo de' Fiori after a bountiful breakfast – isn't it something all of us would die for? Okay, maybe not die, but we would be very happy.
Wrapping up 10 Best Fashion Brands in Rome
Whether you are shopping for spring fashion in Rome Italy, or merely browsing to discover the best Rome fashion brands, we know how excited you must be. Especially if you're freshly arrived on the Roman territory. Clothes shopping Rome can be absolutely thrilling because vintage and modern are always somehow mixing and boom into some of the trendiest designs you've ever seen. Fashion shopping in Rome? The most soothing and adrenaline-triggering activity. And since we know you love fashion, why not check out our ultimate list of the most famous perfumes in Italy?
Pin It: The 10 Best Fashion Brands in Rome Italy