20 Best Italian Wine Brands
If you are passionate about wine, especially good Italian wine brands, you will surely appreciate the following list we created. Thanks to the rich variety of grapes, regions, and styles, Italy is world-famous for its huge array of wines. Regions like Tuscany, Calabria, or Sicily have some of the best Italian wine brands you must taste at least once in your lifetime. In our list, we included both affordable and expensive Italian wine brands, so regardless of your budget, you can find something you like and can spend on. 
20 Best Italian Wine Brands
When you travel to Italy, even the house wine at a small family-owned ristorante can taste like heaven on earth. Needless to say, that is only the tip of the iceberg. Below, we are going to share with you 20 options that we consider the best Italian wine brands. But what makes a pour so outstanding and after all, what are the best wine brands in Italy? Without further ado, it's time to take a close look!
1. Ferrari
Now, if you are looking for good Italian wine brands with history, Ferrari is your go-to option. Being one of the most expensive Italian wine brands, Ferrari has a strong name in the wine production industry. The history of the brand goes back to 1902. According to the legend, Giulio Ferrari set the goal to create a wine in Trentino that is capable to compete with the best French Champagnes. The result is a high-quality selection of Trentodoc wines with natural elegance, and iconic Italian charm.
This wine is created in the mountainside vineyards of Trentino and perfected through small daily procedures following the mandatory techniques for making Trentodoc wines. But did Giulio Ferrari achieve his dream? The answer is yes, in 1906 Ferrari's sparkling wine won Gold Medal at the International Exhibition in Milan. And since then, Ferrari wine is considered one of the most prestigious wines in Italy.
2. Berlucchi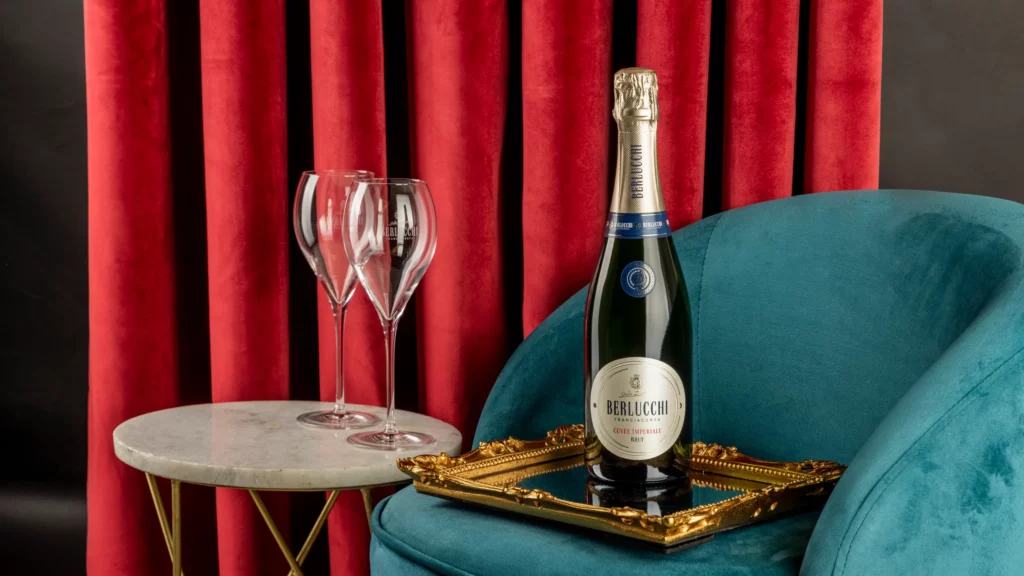 Looking for the best Italian wine brands, you inevitably come across Berlucchi. This is one of the most expensive Italian wine brands, but we shouldn't forget about its longtime history and excellent reputation on the market. Berlucchi comes from the Franciacorta region and is considered the essence of the Franciacorta wines, also called Franciacorta in a glass. According to ancient papers dating back to the 8th century AD, the origin of this style of wine is connected to the Santa Giulia de Brescia female abbey. This is the place with the very first evidence of wine production in the region.
In 1961 pioneer Franco Ziliani together with his family and other winemakers in the territory, created the very first official Franciacorta wine and perfected it through strict protocols. Today, the Franciacorta Method is one of the strictest sets of specifications existing that covers not only production but yields and aging as well. If you want to taste a unique, region-specific wine with a rich taste, Berlucchi won't let you down.
3. Donnafugata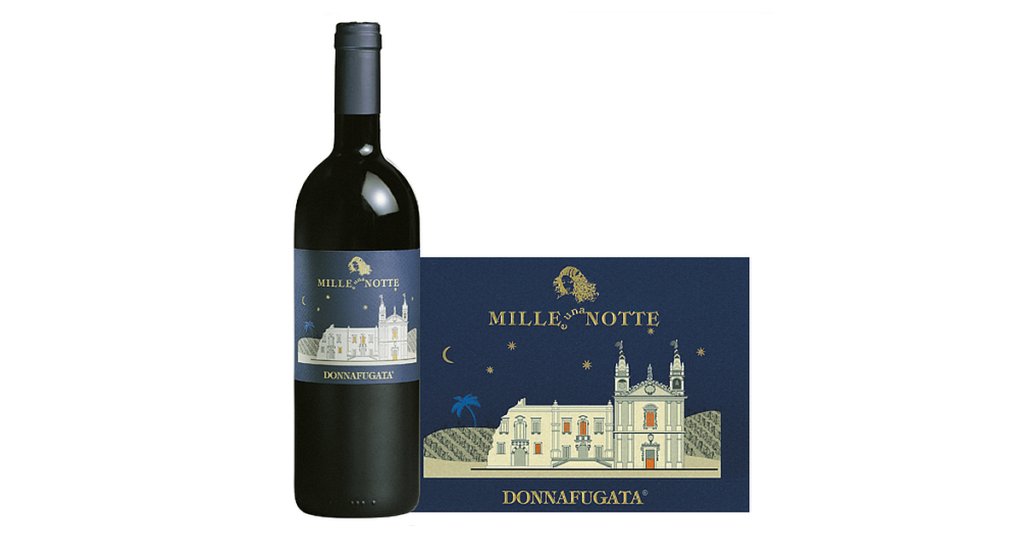 Next on our list is one of the best Italian red wine brands, Donnafugata. Established in Sicily, this brand brought innovation into the style and perception of how the world sees Sicilian wine. Donnafugata was created in 1983 by the husband-wife duo, Giacomo Rallo, a 4th generation viticulture expert born into a family with over 170 years of experience. His wife, Gabriella is a pioneer of viticulture. Today, their two children, José, and Antonio continue the legacy backed up by a dedicated team focused on excellence. 
With 3 historic production premises in Sicily, Donnafugata is bottled and aged in ancient family cellars located in Marsala. The brand also produces wine at the Contessa Entellina winery which is situated in the heart of Sicily and the Khamma winery in Pantelleria, a volcanic island between Sicily and Africa. Each territory with a specific character and extraordinary potential.
4. Fontanafredda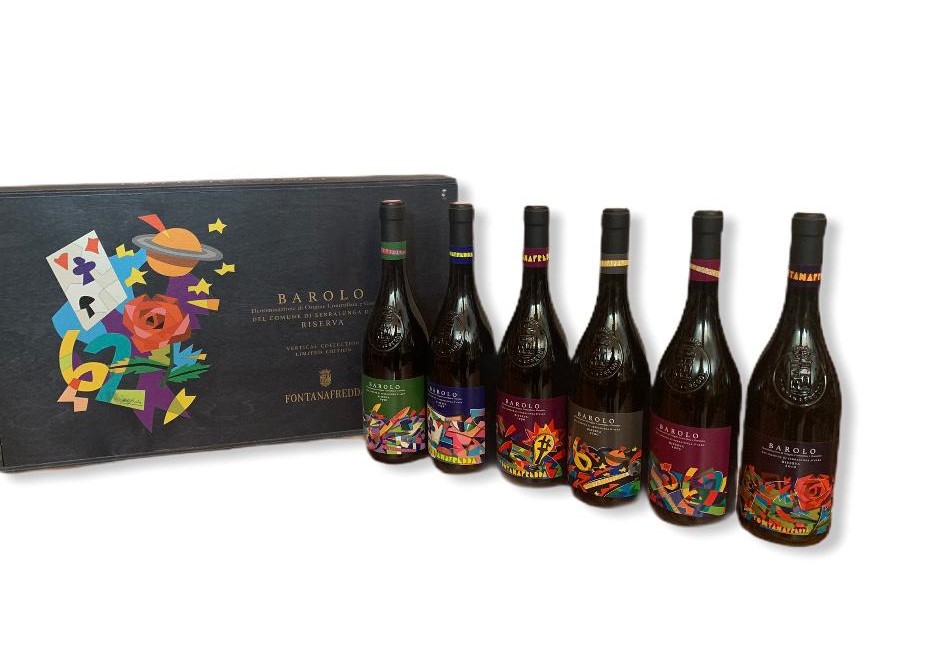 There are so many good Italian wine brands that are worth the extra money. One perfect example is Fontanafredda, a company whose history dates back to 1858 when it was founded by the very first king of Italy, Vittorio Emanuele II. The brand defines itself as artisans, but with industrial figures. What also makes the Fontanafredda wine special is that it is made from 120 hectares of fully organic crops and produced with lots of care for quality.
Being the largest private wine producer of Barolo, the brand is also famous for such wines as the iconic Barolo Serralunga d'Alba or the Barolo Classico. Among the wines, you can also find specialty wines too such as the Barolo Vigna La Rosa, Vigna La Villa, and Vigna La Delizia. If you want to taste something really special, the Fontanafredda wine variety is always a good choice.
5. Mionetto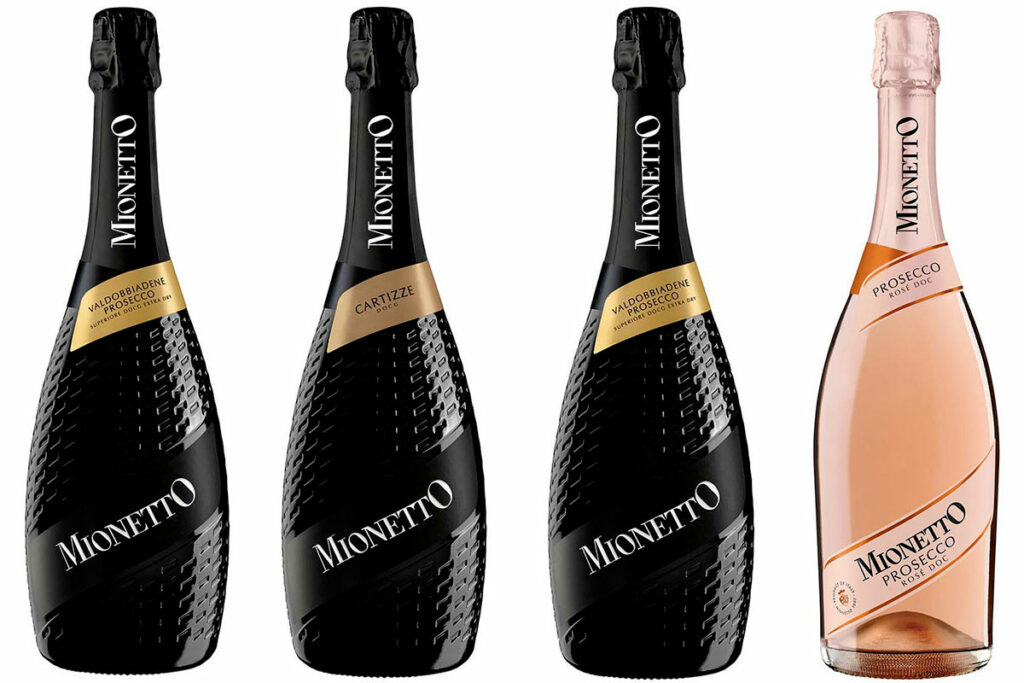 You might be surprised, but when it comes to the less expensive Italian wine brands, Mionetto is an impressive option. If you love Prosecco you have surely come across this brand, as Mionetto is an iconic example of prosecco production worldwide. The company was founded by Francesco Mionetto back in 1887 in a small winery in Valdobbiadene, right in the heart of the – yes, you have guessed it- Prosecco area, near Venice. 
Combining the traditions of the homeland with an innovative approach, Mionetto is considered a modern winery able to anticipate trends, while keeping fundamental traditions. This is what sets Mionetto apart from other sparkling wine producers. In 1982 the company has switched the Charmat method to autoclave fermentation which allows much better preservation of flavors and aromas.  Today Mionetto combined the two. The result is a beautiful sparkling wine with a rich taste and refreshing aroma, which makes Mionetto one of the best Italian wine brands.
6. Poggiarello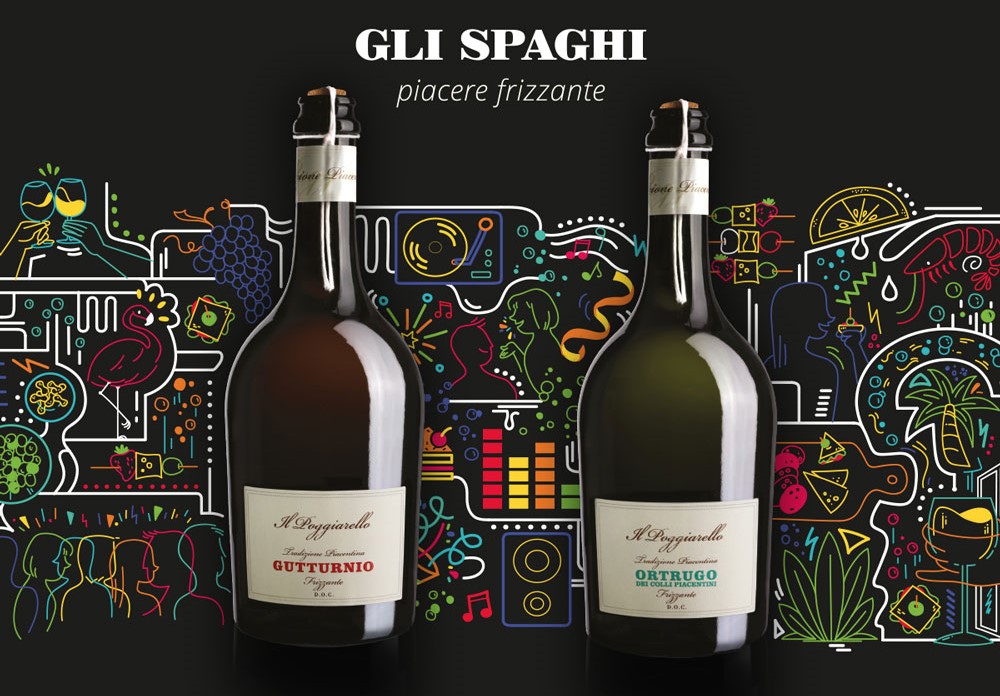 When it comes to the best wine brands in Italy, Poggiarello is something you should consider trying. Undoubtedly, it is one of the most expensive Italian wine brands on our list, but when you understand the effort put into a bottle, the price justifies itself. Poggioarello comes from certified organic vineyards located between the Val Trebbia and Piacenza. This is a magical place with hillsides with castles and vineyards along the river.
These wines are carefully studied and cultivated and contain only the best quality ingredients. Poggiarello puts quality first in both terms of ingredients and the production process. Being the ambassadors of the Piacenza territory, each glass of wine is Piacenza itself, inviting and impressive, making you fall in love over and over again with each sip.
7. Feudi di San Gregorio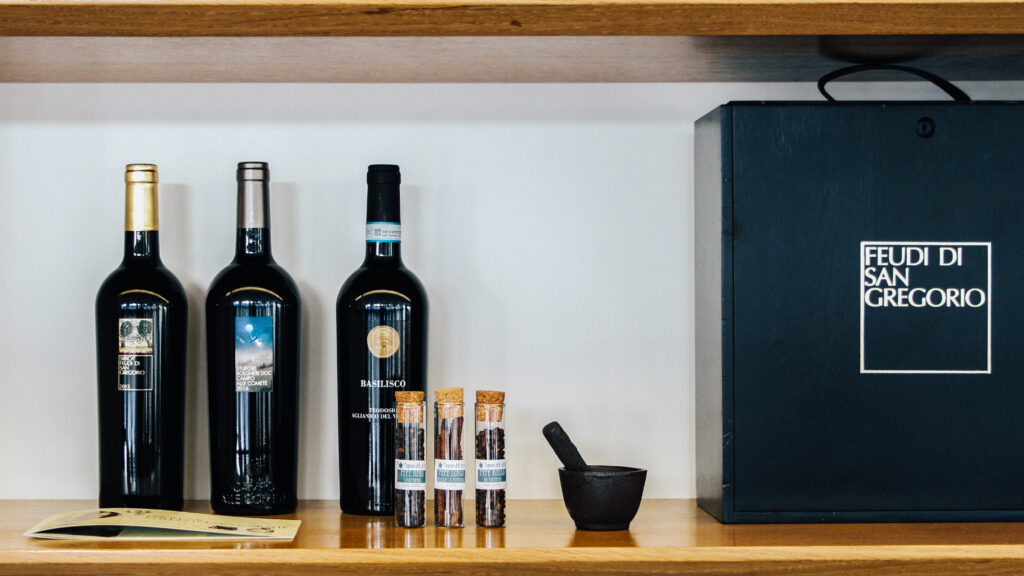 The next example in our collection of the best Italian wine brands is Feudi di San Gregorio. This wine comes from Irpinia, a historical territory located in the Campanian Apennines. The brand was established in 1986 by two families from the Irpinia region. This company is a fundamental brand in the Irpinian winemaking industry. Since the beginning, the brand is focused on delivering premium quality and meeting the highest and finest market standards.
This land, Irpinia is famous for its rich vineyards that were even mentioned by ancient authors. What makes Feudi si San Gregorio wines special is that they speak the traditions carried around from generation to generation. This approach is what defines the winemaking and aging process, including respect for the rich vineyards and the carefully selected top-quality ingredients. 
8. Ca' del Bosco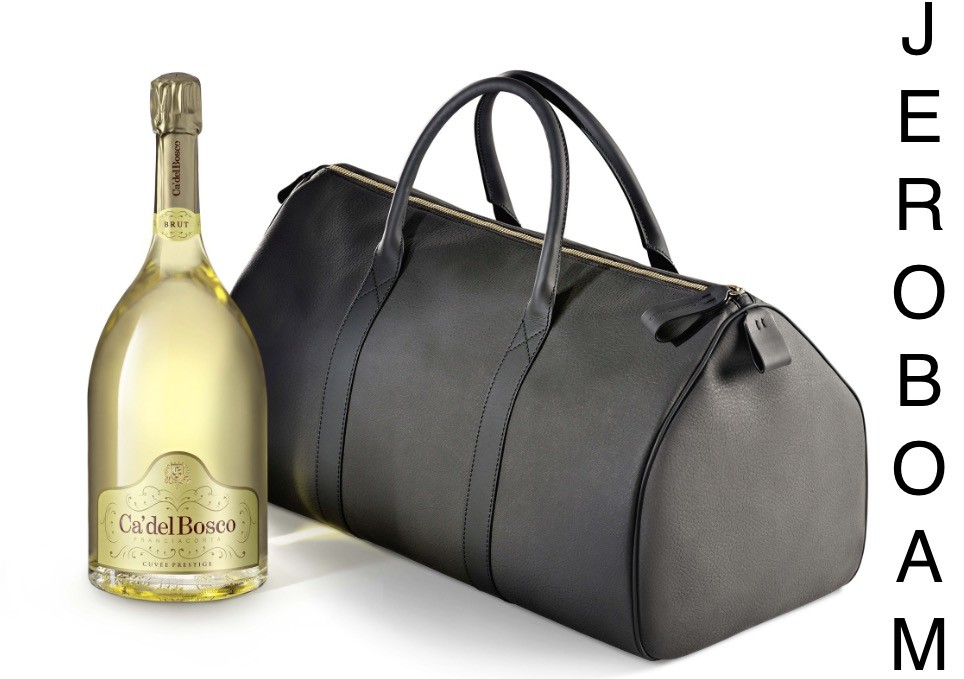 Continuing our list of the best wine brands in Italy, let's take a quick look at another gem, Ca' del Bosco. The story of this wine started with 15 years old Maurizio Zanella and his mother, when they moved to Erbusco and planted their very first vineyard. Later, Maurizio traveled to Champagne, and fascinated by excellent wines he returned with the goal to create something similar. 
The result is Ca' del bosc, one of the most expensive Italian wine brands and a beautiful winery surrounded by chestnut woods. Maurizio saw the potential in Franciacorta wines and was more than right about his vision. Franciacorta today means pride and great love for high-quality premium wine and cultivation, not to mention excellent work, enthusiasm, and drive for improvement and innovation.
9. Antinori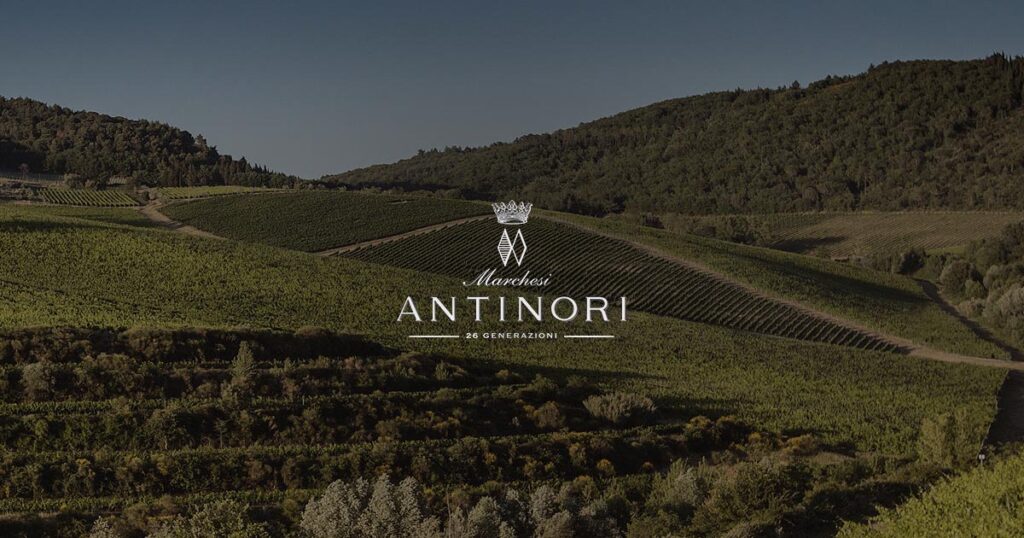 Antinori is another one of the good Italian wine brands that have a story passed down from generation to generation. 26 generations more exactly! The Antinori family is deep in the winemaking business for over six centuries. It all started in 1385 with Giovanni di Piero Antinori who became a member of the "Arte Fiorentina dei Vinattieri", also known as the Florentine Winemakers' Guild.
Since then the Antinori family is dedicated to perfecting their wines relying on the ancient family roots. With respect for traditions, they are seeking innovative ways and practices to achieve even higher quality standards. As Marchese Piero loves to say: "Ancient family roots play an important part in our philosophy but they have never hindered our innovative spirit".
10. Valdo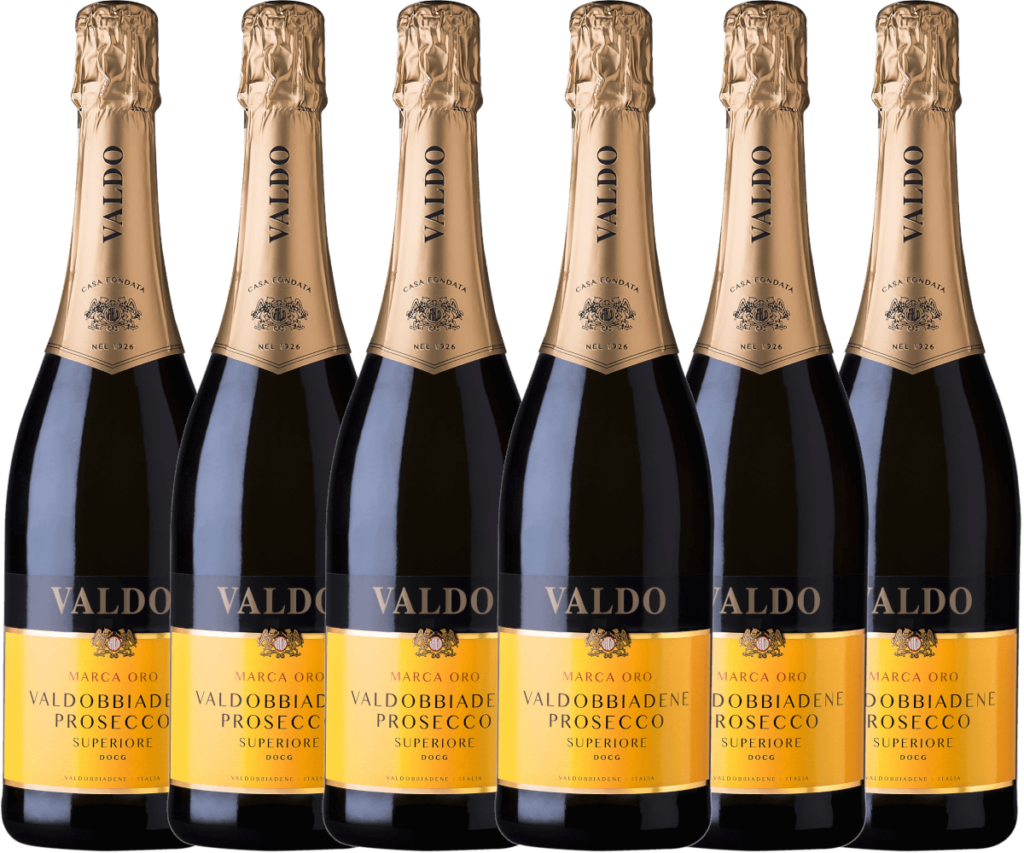 Valdo is not only one of the best wine brands in Italy, but also one of the less expensive Italian wine brands on our list. The history of this brand goes back to 1883 when the brand was established. At first, Valdo wine was produced to supply Italian restaurants, then slowly, in the 1970s Valdo became an international success. In 1990 with a new Valdobbiadene winery opened, Valdo took its position as a leader in the Prosecco Superiore DOCG market.
Later, the brand became an international brand, distributed to all of Europe, the Americas, and the Far East. In 2017 Valdo's very first version of Prosecco Marca Oro was created which had a huge part in making Valdo sparkling wine known globally. The good thing is that this company is not only experienced and high-quality winemaking, but their wines are also affordable, so you can easily get your hands on their world-famous Proseccos. 
11. Lamoretti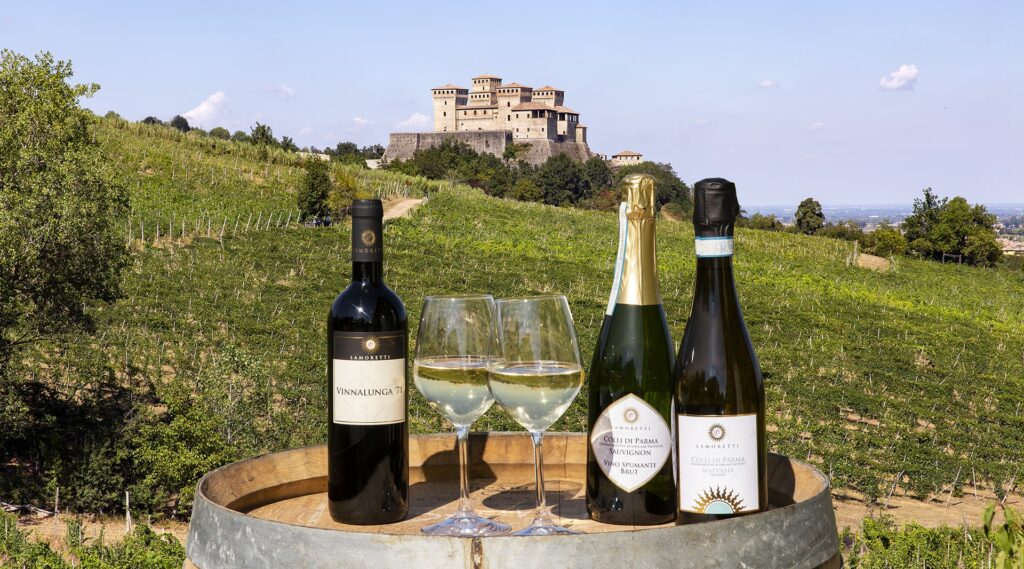 If you are still curious to find out more about the best Italian wine brands, here's another prestigious winery with delicious wines. The business was established in 1930 by Uncle Joseph who has just returned from a trip to the USA. Lamoretti is located on the fairytale-like hills south of Parma, overlooking the Castle of Terrechiara. Initially, they only had 5 acres with Malvasia di Candia Aromatica, white Moscato, Barbera, Bonarda, Cabernet Sauvignon, Marzemino, and Sangiovese.
Today Lamoretti covers about 54 acres of vineyards, the company operates as a family business. They produce wines strictly from autochthonous wines, but from international grape wines as well. Among the Lamoretti wine selection, you can find Malvasia di Candia Aromatica, Barbera 'in uvaggio' with Bonarda. But also white Sauvignon, Moscato, Cabernet Sauvignon, and Merlot.
12. Duca di Sala Paruta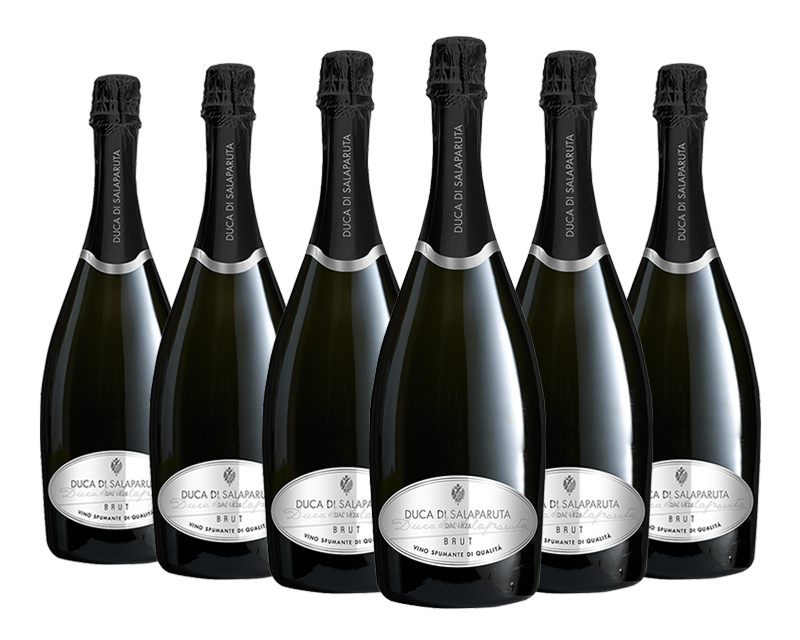 Continuing our selection of the good Italian wine brands, let's take a quick look at another famous Italian wine, Duca di Sala Paruta. This company owns 3 world-famous historic wine brands, Corvo and Duca di Sala Paruta established in 1824, and Florie founded in 1833. Being the largest private wine group in Sicily, this establishment represents the Sicilian and Italian wine-producing. 

What sets Duca di Salaparuta apart from other wines is that they are the very first company in Sicily to obtain two important sustainability certifications: VIVA and Equalitas. Their wines are characterized by elegance and natural richness. History, innovation, and sustainability are key for this vinery. They not only respect fundamental winemaking traditions but also take an innovative approach when it comes to perfecting their creations.
13. Sella & Mosca
In case you are interested in some good Italian red wine brands, Sella & Mosca is definitely worth your attention. This company is Sardinia's foremost wine producer, established more than a century ago by two Piedmontese adventurers. In 1899 Mr. Sella, an engineer, and Mr. Mosca, a lawyer purchased the land that later became a jewel of Sicilian wine-making. The vinery not only has red wines, but if you're after a delicious glass of dry red wine, this is your go-to option.
The Sella & Mosca premium wines are made from estate-grown grapes in Sicily. Among the styles, you can find native varieties like Torbato, Vermentino, or Cannonau. They also perfected international grape varieties such as the Cabernet Sauvignon. Oh, and their wines are quite affordable, too! So no matter your budget, you can easily get your hands on high-quality Sicilian wines.  
14. Santa Margherita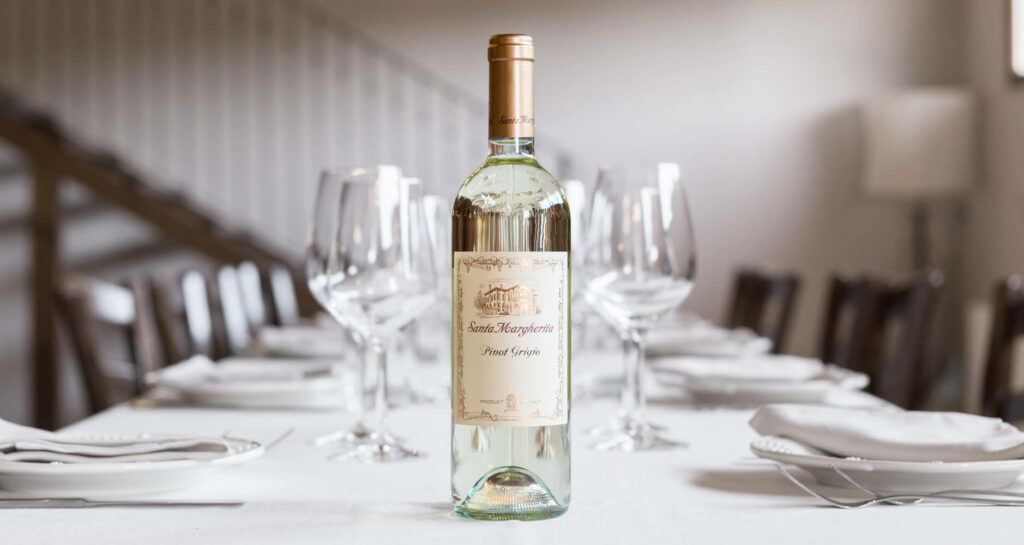 Santa Margherita offers extraordinary wines for everyday experiences. This mission is justified by the budget-friendly price tags too, so in case you are looking for affordable wines, here's a good option. The story of Santa Margherita started in 1935 with an abandoned land located in the Italian countryside, in the Veneto region. The idea of a vinery was created by Count Gaetano Marzotto, who revitalized this parcel which had been a famous region of vineyards since Roman times. By applying new agricultural practices, he slowly brought back the land to its former glory and named the place after his wife, Margherita. 
Among the Santa Margherita wines, you will find Pinot Grigio, the signature varietal of the company. Chianti Classico Riserva offers the authentic taste of Tuscany, while their Rosé is light, delicious wine representing the Venetian Lagoon during a breathtaking summer sunset. Santa Margherita also has a Sparkling Rosé and a Prosecco Superior, both perfect for special occasions and events when it is time to celebrate life.
15. La'Zerba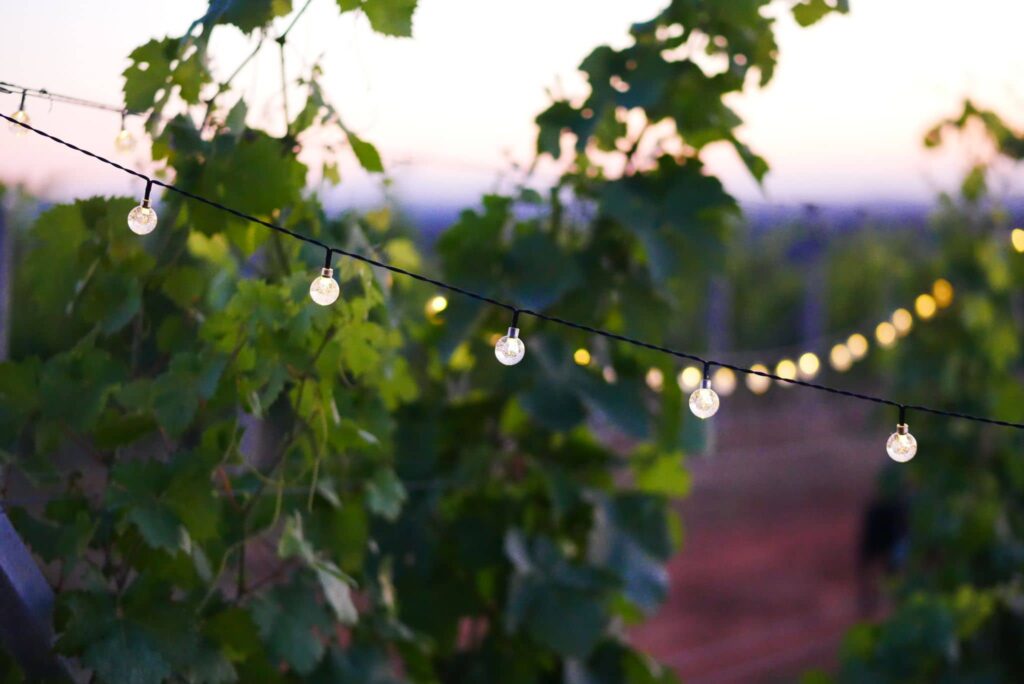 Next on our list of good Italian wine brands is La Zerba. It all started in 1973 when Ida Cozzio and Livio Lorenzi bought La Zerba, a country estate on the breathtaking green hills and lands of Gavi. Soon after La Zerba became a high-quality wine-producing estate that became more and more successful over the years. In 1989 the first large transformation happened when new premises for the vinification were constructed. 
Quality has always come first for the establishment and the La Zerba's drive for constant improvement did not change since then. What put La Zerba wines first even at the beginning was not only the rich vineyards but also the production process. Manual picking in small creates, and soft pressing of the grapes were some of the practices followed by La Zerba. Thanks to passion and commitment, La Zerba wines are often recommended by the most famous wine magazines, and the company exports one of the highest quality GAVI globally.
16. Marchesi di Barolo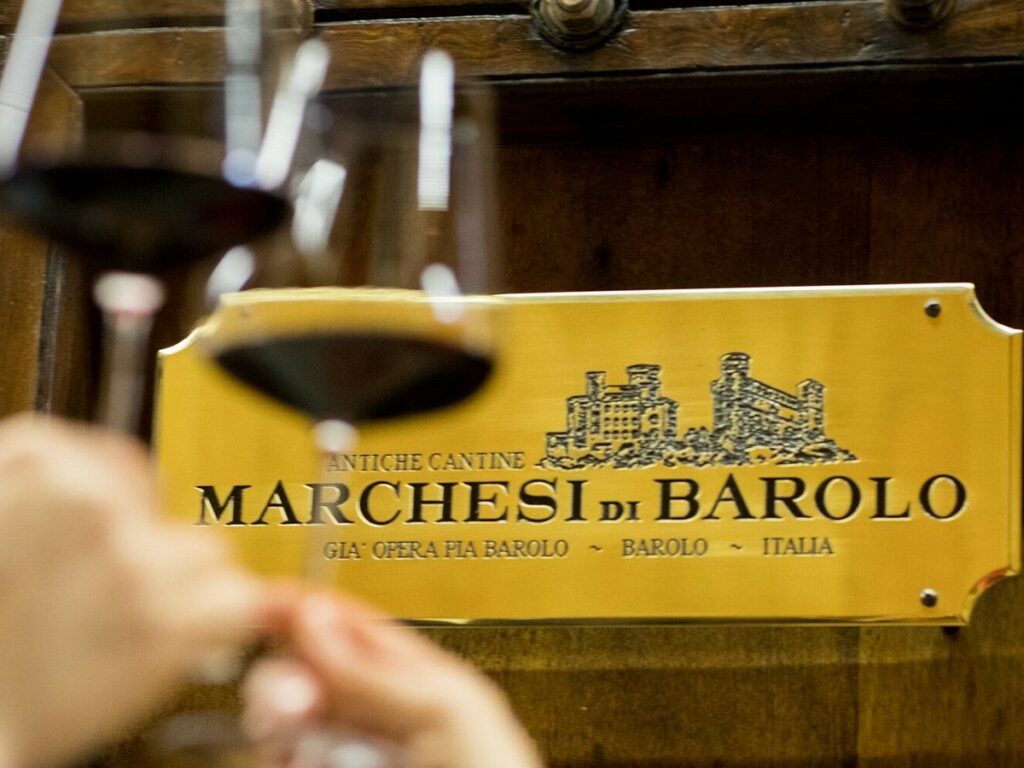 When it comes to good Italian wine brands, Marchesi di Barolo is undoubtedly considered a leader in the industry. Also, it is an outstanding wine-making company among the Italian red wine brands, too. Named after the town of Barolo, this type of wine was created first in the historic cellars of Marchesi di Barolo in the first half of the 19th century. Today, this company is one of the most famous and prestigious wine producers in Italy.
The estate covers approximately 430 acres of vineyards in the Langhe region. You will find the cellars located in Barolo village overlooking the impressive Renaissance castle of the Marchesi Falletti di Barolo. If you love red wines, you will surely be amazed by the wine collection of Marchesi di Barolo. If your budget allows do not hesitate to give these wines a try.
17. Cantina Produttori San Michele Appiano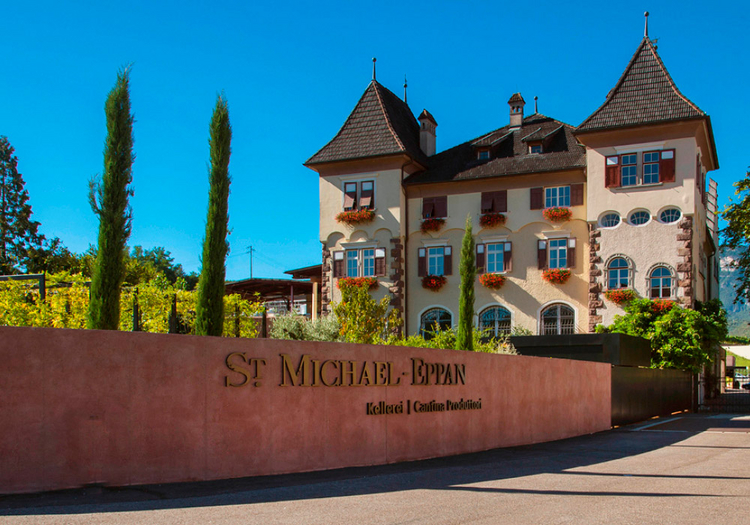 As you can see there are so many Italian red wine brands that offer premium red wine varieties. Cantina Produttori San Michele Appiano is one good example. This company focuses on respect for the fruit and the characteristics and personality of the grapes. In order to enhance each wine variety, the grapes are carefully vinified for peculiarities, making sure only the best quality grapes go further within the production process.
The company believes that the true metamorphosis of the grapes takes place in the cellar. Nothing proves this better than the fact that they put lots of effort into maturing. The aging of wines happens in traditional steel or wooden barrels. This allows them to reach their full potential and emphasize the individual characteristics of each grape type. The most precious and prized wines are matured in French oak barrels.
18. Argiolas
We are slowly getting close to the end of our selection of the best wine brands in Italy. Luckily, there are still some impressive brands to share with you. Argiolas is one of them. This vinery is the foremost wine estate located on the island of Sardinia. What makes them special is that they produce only archetypal wines from native varietals. Argiolas has vineyards in Serdiana, Is Solinas, Vigne Vecchie, Sa Tanca, and Sisini.
The history of the brand started in 1979, when Antonio Argiolas, a local entrepreneur traveled to Argentina and California. Inspired by his travels, he returned and acquired the lands of Selegras-Sa Tanca and Susini. For his success innovation was key. He employed technologically advanced machines and practices. Today the company focuses on maintaining a strong balance between the land and traditions. Argiolas is also famous for protecting local grape varieties and investing in sustainable solutions.
19. Il Marroneto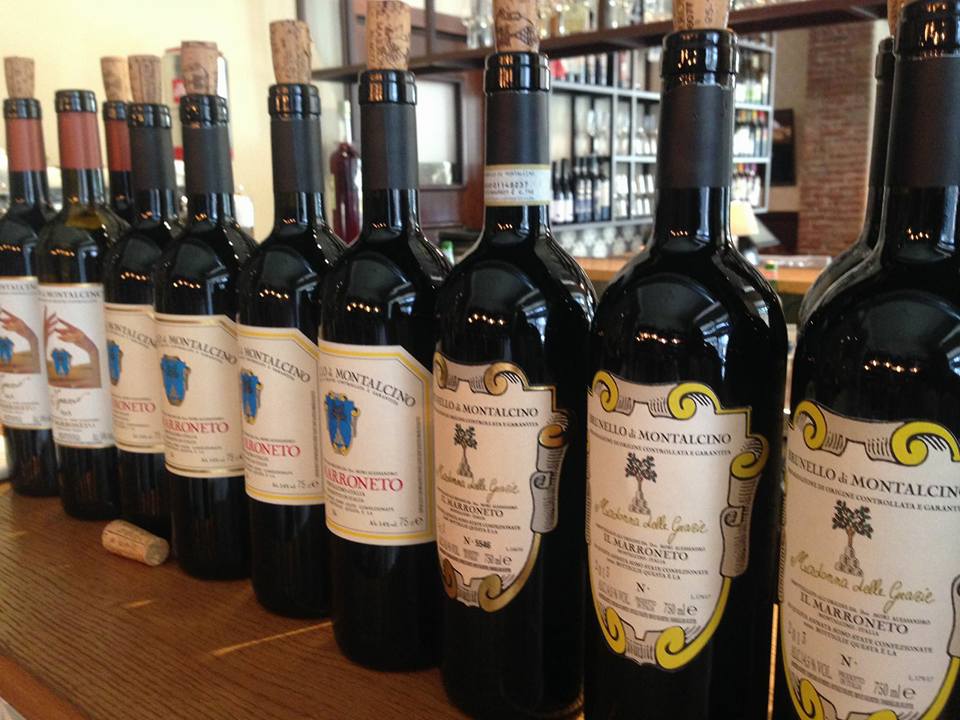 Now, before we end our list, here's another amazing option if you are looking for Italian red wine brands. Il Marroneto is one of the oldest estates located in Montalcino. It was established in 1974 by Giuseppe Mori. Today Mr. Mori's sons, Alessandro and Andrea take also part in the business. The name Il Marroneto comes from the old tower built in the 13th century. The tower was the home of the Madonna delle Grazie convent. 
These wines are characterized by freshness, impressive aromatics, complexity, and elegance. When it comes to the winemaking philosophy, Alessandro Mori practices minimal intervention in the vineyard, eschewing the use of chemicals. They also allow only native yeast ferments and follow traditional cask aging practices in the cellars. As they say, Il Marroneto wines are derived strictly from nature, so the result is a clean, natural wine that is rich in taste, aroma, and freshness.
20. Livia Fontana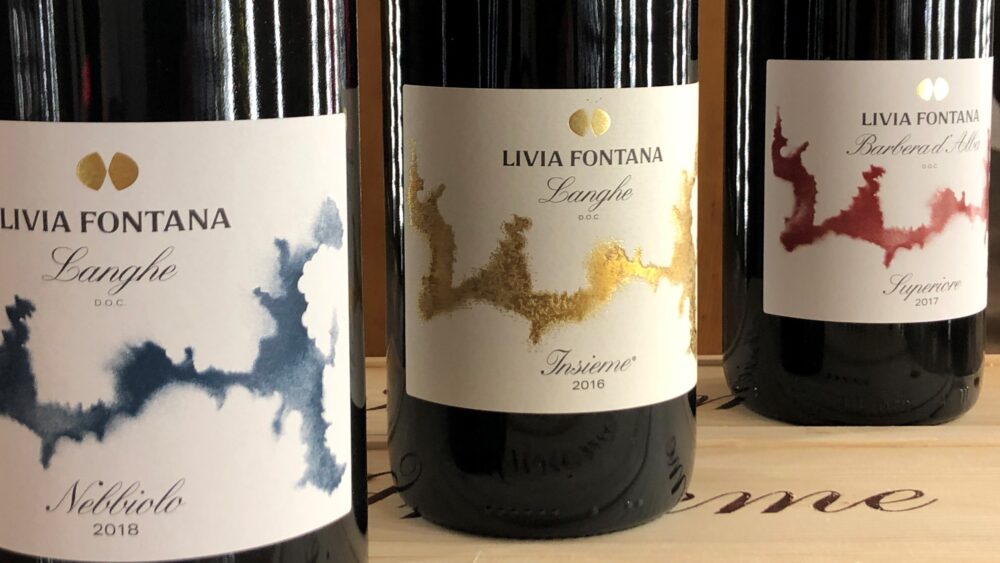 Last, but not least, now that we got the end of our collection of the best Italian wine brands, let's take a look at one more impressive vinery, Livia Fontana. This company offers a selection of prestigious wines such as the Barolo Docg Riserva Bussia, Barbera D'Alba Superiore DOC, the Roero Arneis Docg, the Barolo Docg Villero, but also excellent Langhe Doc Nebbiolo. These wines are not only high-standard quality wines, but they have also won impressive awards and obtained prizes over the years.
Livia Fontana is located in Barolo, more exactly in Castiglione Falletto, which is famous for its vinification history. The vineyards are divided by grape variety, each dedicated to a different type of grape: Arneis, Barbera, and Nebbiolo. The company follows completely manual processing from pruning to harvest. If you want to taste some great quality wine made from grapes cultivated traditionally, never hesitate to try Livia Fontana.
Wrapping up the 20 best Italian wine brands
We hope that our list of the best wine brands in Italy gave you some inspiration on where to start looking for some high-quality, delicious wines. No matter whether you prefer your glass of wine white, rosé, or red, or you are after a prestigious prosecco for a special celebration, these brands won't disappoint you. As you could see, we selected both affordable options and also premium brands that sell wines with a higher price tag. One thing is sure though: these wine brands are the top wine brands in Italy, so you can be 100% sure that you will be amazed by any of the options discussed above.
Pin it: Best Italian Wine Brands