10 Best Italian Handbag Brands
The Italian handbag brands market has gone through a constant transition over the last decade, thanks to the evolving consumption choices of consumers like you and me. At the cost of sounding just a tad overdramatic, I'd like to state that a handbag is more than just a purse to a woman, it's her portable world packed in a safety net. Think about it: whether you're stopping by for a quick check-in on your BFF, or joining your friends, as long as your bag is by your side, you have everything you need.
Unlike men who quickly grab their keys and wallet, stuff them into their unbelievably large pockets and dash out of the door, women are a lot more watchful of what they take along with them. From lip balm for chapped lips to an emergency stash of makeup, and from hoarded tissues to sanitary napkins, a lot is going on in a woman's handbag. Not to mention, keys, wallet, water, sunscreen, phone charger, earphones, mint, hairpins, and…I'm out of breath! Italian handbags are an evergreen classic. From envelope clutches to hobo bags, Italian handbag brands have nailed the fashion industry with their unique styles.
10 Best Italian Handbag Brands
For many of us, a bag is a must-have accessory that serves both an aesthetic and practical use case. Besides, useful or not, it's certainly a very versatile accessory you can use to effortlessly play up your outfit. But hold onto that thought, how in the world are you going to shop for bags if you don't know what your options are?
I mean, sure, you CAN do it. Still, being armed with knowledge about every kind you can invest in, sounds like an important step to building an impressive bag collection, no? If you're aggressively nodding in response to that question, I'm here with just what you need. Here's a list of the 10 best Italian handbag brands for you. They provide the best-looking and most useful, yet affordable Italian leather handbags one should consider! Don't miss our other roundups for Italian shoe brands and Italian briefcases either!
1. Gucci – Italian Leather Handbags Brands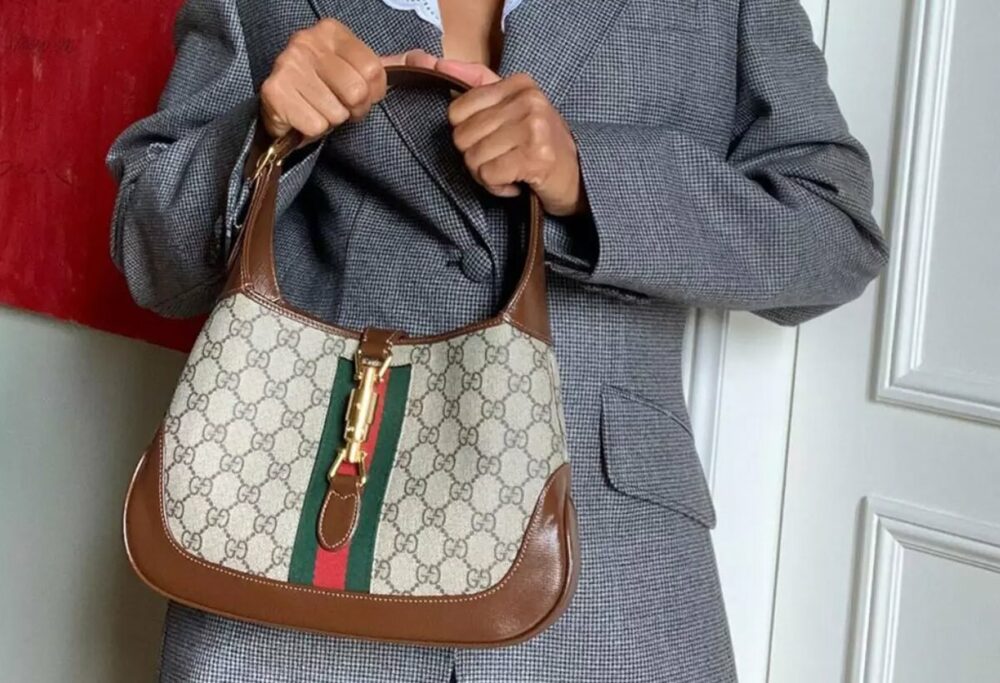 Gucci is an Italian fashion label founded in 1921 by Guccio Gucci. This year, it's exactly 100 years old, making it one of the oldest Italian fashion brands in operation today. Over the decades, Gucci experienced incredible success as a label of choice amongst wealthy travelers. Their public includes Hollywood stars and other well-heeled shoppers who love its extravagant, opulent designs.
Blending Gucci's classic penchant for the out-there and opulence with theatrical, somewhat-kitschy pageantry, has proven to be a huge success. The brand keeps attracting many young and aspirational customers, as well as numerous fashion insiders. The Italian handbags market became a sector that proved to be a huge cash cow for Gucci. From the revolutionary bamboo handle bag to the trending belt bags, Gucci's handbag archive is brimming with iconic designs.
2. Prada – Italian Leather Handbags Brands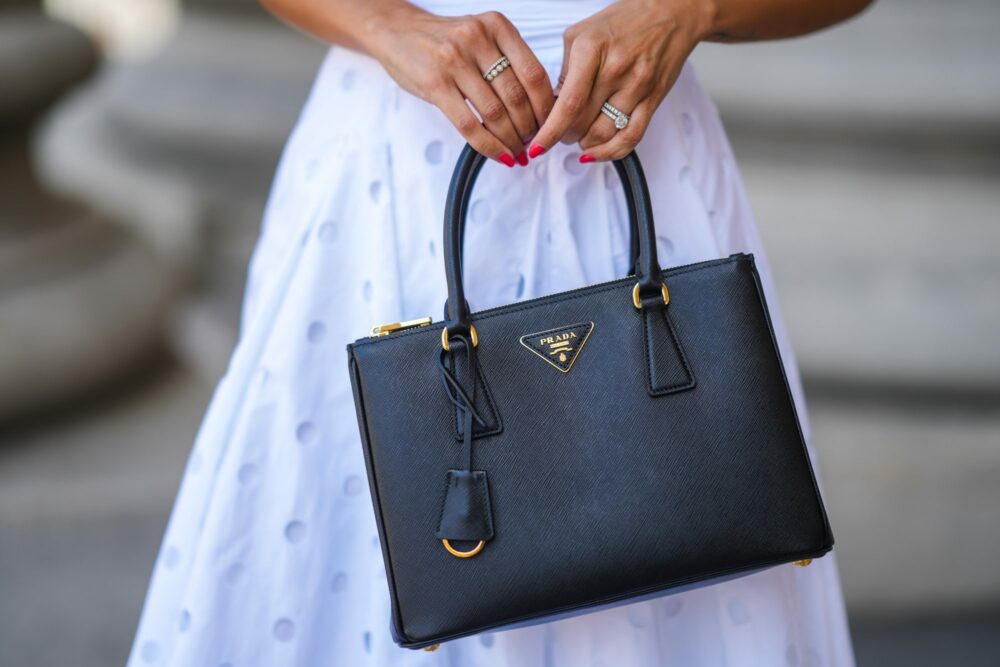 Prada is one of the 10 best Italian leather handbag brands with a prominent global presence and regularly ranks in the best Italian handbag brands list. The Prada Group was born from the initiative of two brothers: Mario and Martino Prada. The couture brand focuses on the elegant Italian fashion aesthetic in absolutely all their designs, throwing in a touch of craziness once in a while.
The first Prada store opened in Milan in 1913 and it deals mostly with leather accessories. Since its opening, Prada has remained a family business. The luxury brand offers some moderately accessible pieces, with prices that fluctuate between around 600 and 5000 euros. To be honest, some of their handbags are classics that can really elevate any outfit.
3. Giorgio Armani – Designer Handbags Made in Italy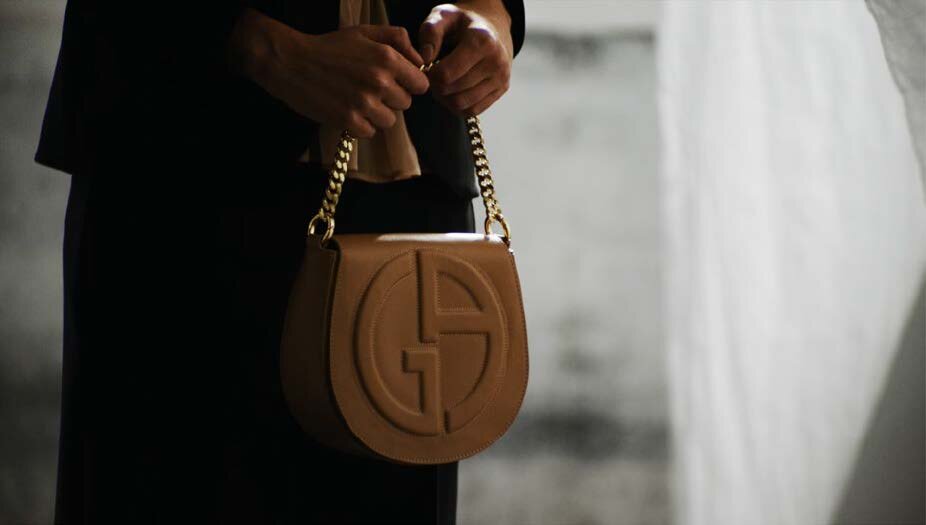 Armani is a leading Italian leather handbag fashion company with a global presence and is renowned as a high-end and top-quality leather handbag manufacturer. Not only this – you have probably heard about the Armani perfumes and the Armani Beauty brand, which both provide excellent luxury beauty products.
This famous Italian handbag brand was founded in 1975 by Giorgio Armani and has its headquarters in Milan, Italy. Today, Armani is one of the world's most-bought handbag brands made in Italy. Why? Because of classic designs and a real personality, interwoven into every bag, wallet, and other leather goods.
4. Dolce & Gabbana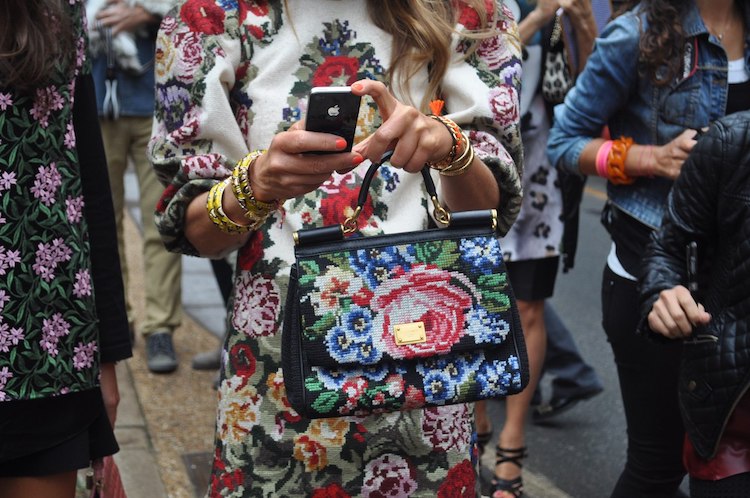 Dolce & Gabbana is an Italian luxury fashion house founded in 1985 in Legnano by Italian designers Domenico Dolce and Stefano Gabbana. They have an exclusive collection of woven Italian leather handbags that are to die for.
Indeed, the quality of the leather mixed with vivid creativity makes their must-have accessories. A lot of the most recent designs feature the new crossover DG logo in light gold-plated metal which finishes elevating the handbags. It's always great to see a brand grow with its customers' needs.
Dolce & Gabbana leather handbags are practical and versatile and come with an adjustable, detachable strap. Dolce & Gabbana sources the best leather handbags made in Italy. The Sicily handbag I've chosen to show you above is one of the most famous designs of the brand, big on tradition and Italian culture.
5. Valentino S.p.A – Best Italian Leather Bag Brands
This Italian leather bag brand list would be far from complete without Valentino. Valentino S.p.A is an Italian luxury fashion house founded in 1960 by Valentino Garavani and is today part of the Valentino Fashion Group. Valentino handbags are the classy ones amongst the other woven Italian leather handbags, with their strong personality.
Several classier makeovers and sophisticated designs later, the Valentino Italian leather handbags are a must-have fashion accessory. I personally love finding new handbags, and you can find the perfect sober design from Valentino.
To be fair, I esteem the brand much more for its colorful and crazy clothing collections. Still, if you're looking for cat carriers that offer all the flair and luxury of an Italian designer handbag, then the Valentino designer handbags made in Italy are exactly what you're seeking.
6. Fendi – Designer Handbags Made in Italy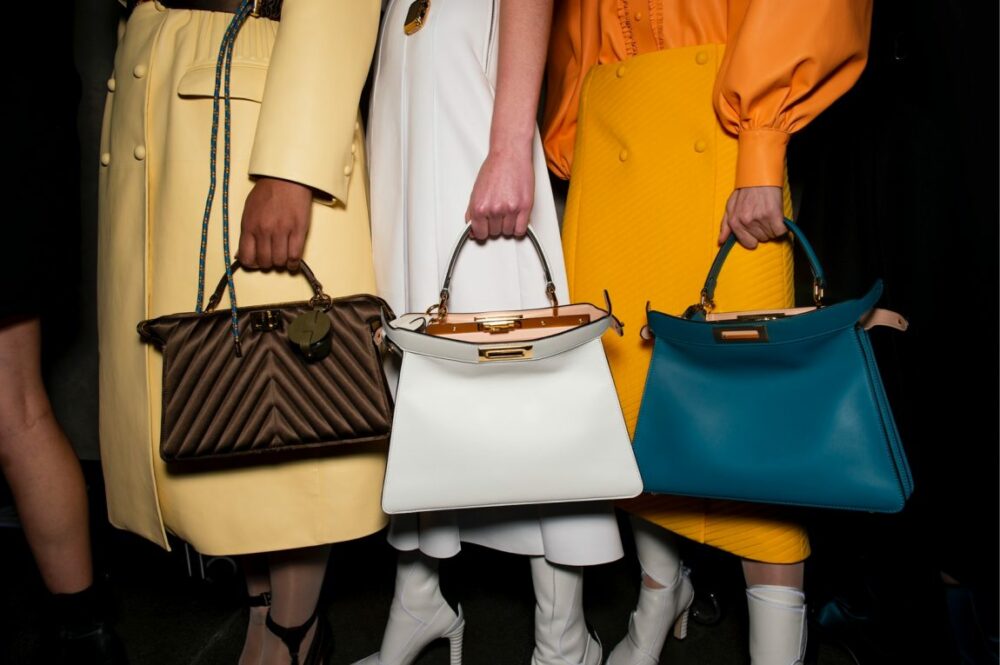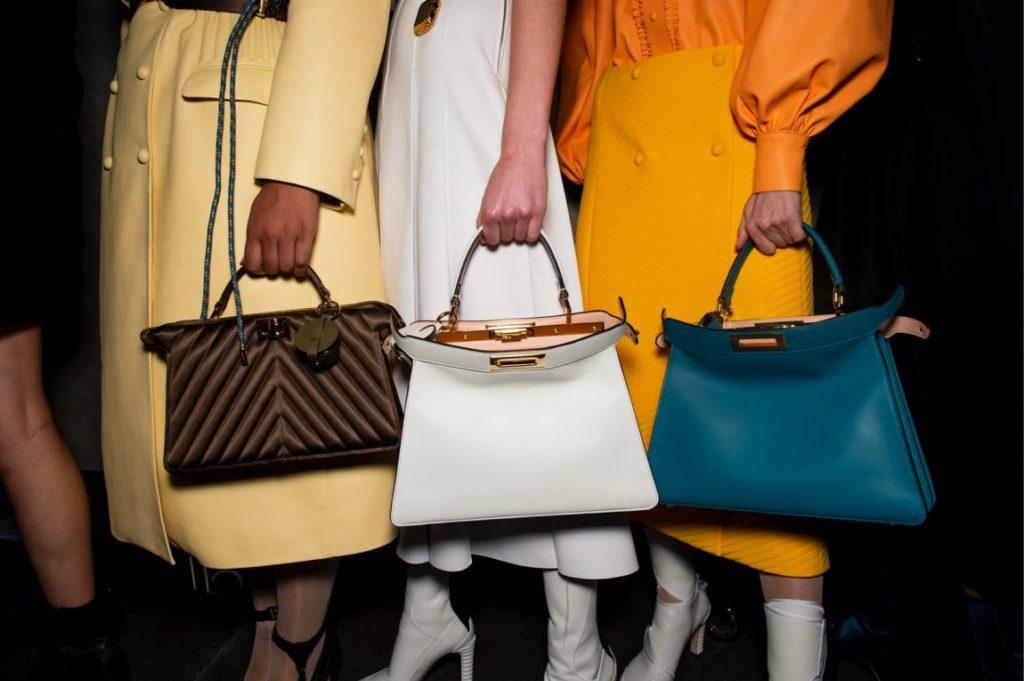 The house of Fendi was launched in 1926 by Adele and Edoardo Fendi. It all started as a fur and leather shop in Via del Plebiscito, in Rome. Fendi is a fashion label that is synonymous with luxury, and it's an iconic fashion house today.
What was born as a fashion house meant for innovation and beauty has never wavered from that. Perhaps the most well-known of all of Fendi's creations is the Fendi Baguette. This bag started a revolution in the Italian leather handbag scene. What's more, it helped propel the fashion house forward, especially in the 90s and 2000s.
The Baguette is still one of the brand's most beloved bags, and one of the most commonly purchased items from the entire design portfolio. Without a doubt, Fendi belongs on this Italian leather bag brand list for its innovation and inventive nature.
7. Miu Miu – Private Label Handbags Made in Italy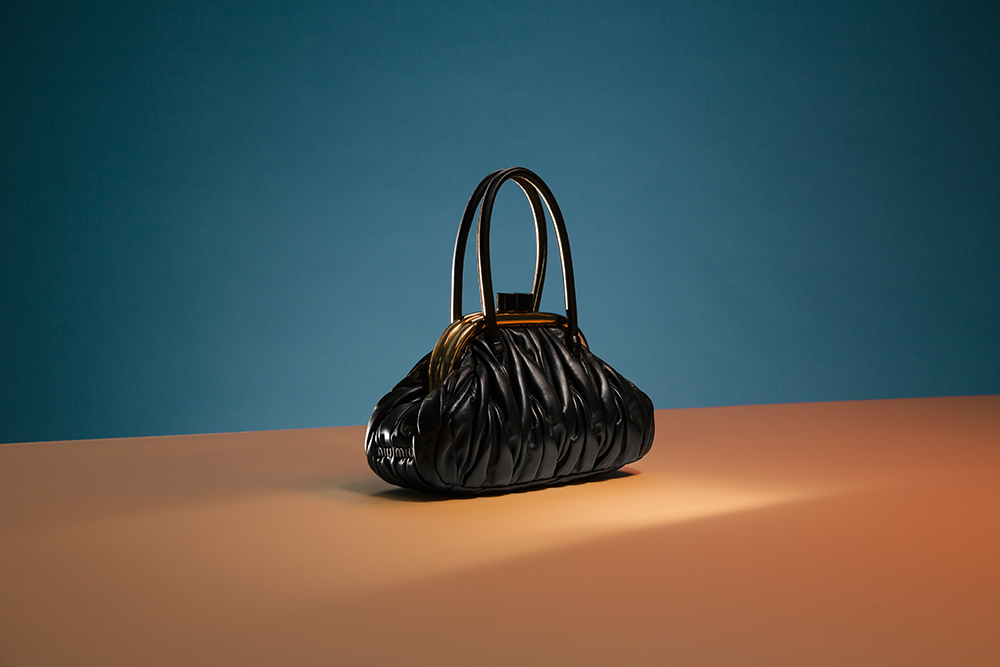 Miu Miu is an Italian high fashion women's clothing and accessory brand and a fully owned subsidiary of Prada introduced by Miuccia Prada in 1992. With an independent identity from Prada, the brand has grown into one of the leading high fashion labels in the world.
Miu Miu focuses wholly on their unique female designs that feature an ironic air translated down to the core of its models. Today, it is one of the best Italian handbag designer brands. Now, Miu Miu has staged fashion shows worldwide in Milan, New York, and London and finally settled in Paris in 2006.
This luxury Italian leather handbag brand presents a fashionable yet chic collection of handbags. Their styles often include chains, sequins, fur, gold, and splashes of color to allow the wearer to make an impact. The Miu Lady Bag is a complete sass in the category of Italian designer handbags.
8. Furla – Best Italian Bag Brands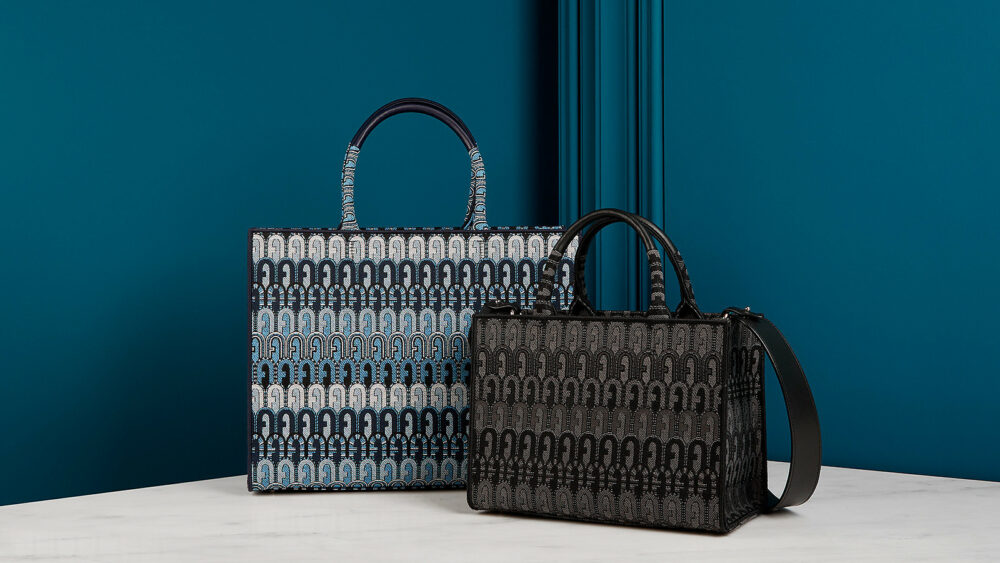 Furla was founded in 1927 by the Furlanetto family with a vision of making luxury accessible and affordable. The company features Italian-designed products that range from handbags and shoes to accessories. To be fair, I've fallen in love with Furla with its amazing PVC bags, and it will always be one of my favorite Italian handbag designer brands.
Furla is one of the most long-lived and successful Italian family firms. Today, it features the most fashionable leather handbags made in Italy. A vital part of its brand DNA, the Italian brand stays true to traditional craftsmanship. In its designs, it uses the country's finest leather to create the luxury Italian quality the fashion world loves.
Furla is one of the very best Italian leather bag brands, with designs proudly made in Italy. With fine leather, they create timeless yet creative styles that perfectly match the Italian lifestyle and cool girl vibe we're all aiming at. The Furla Metropolis bag, a crossbody bag small enough for the bar but big enough to hold your daily essentials, is one of their most famous handbags. Or if you're after something roomier for your commute, we love the sleek Furla Drawstring bag.
9. Versace – Private Label Handbags Made in Italy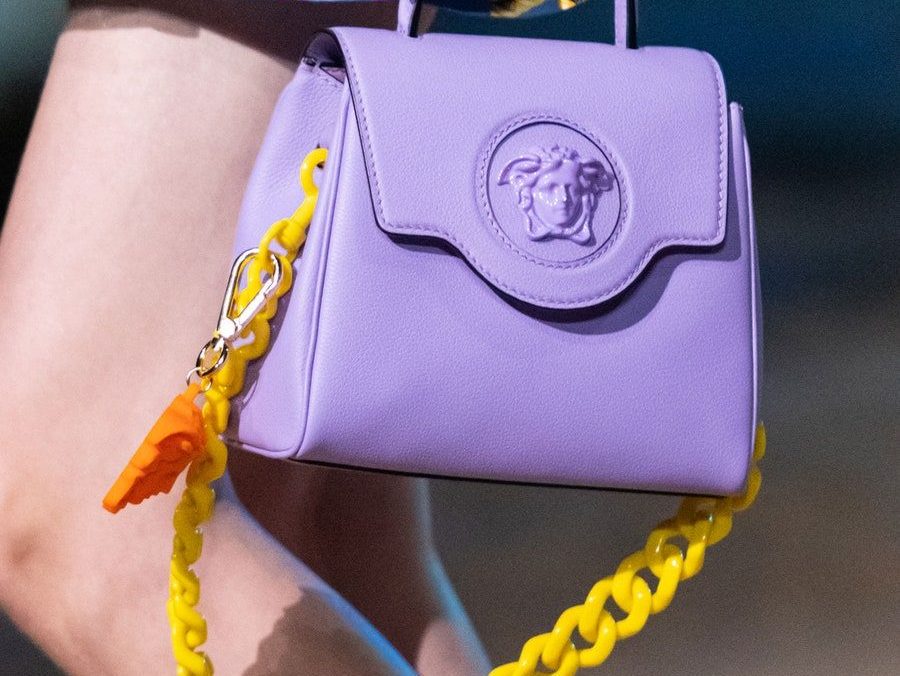 The Italian luxury fashion company Versace was founded by Gianni Versace in 1978. Versace is considered a luxury brand, as it ticks several of the boxes required to be classified as such. For starters, it's relatively exclusive, expensive, and favored by the world's elite.
Versace's products can be remarkably pricey, and they're well known for their high-quality production. The Versace brand is famous for its innovative designs. Usually, they bear symbolic flashy prints and bright colors with style.
In time, this Italian handbag brand has redefined classicism and fashion, with Versace bags made only with high-quality leather. The Printed Medusa Empire tote, Printed Leather Shoulder bag, and Versace Black Medium Daydreamer bag are some of the best-selling handbag collections. Take a look at them, and you'll understand why they're in the category of finest leather handbags made in Italy.
10. Benetton – Best Italian Bag Brands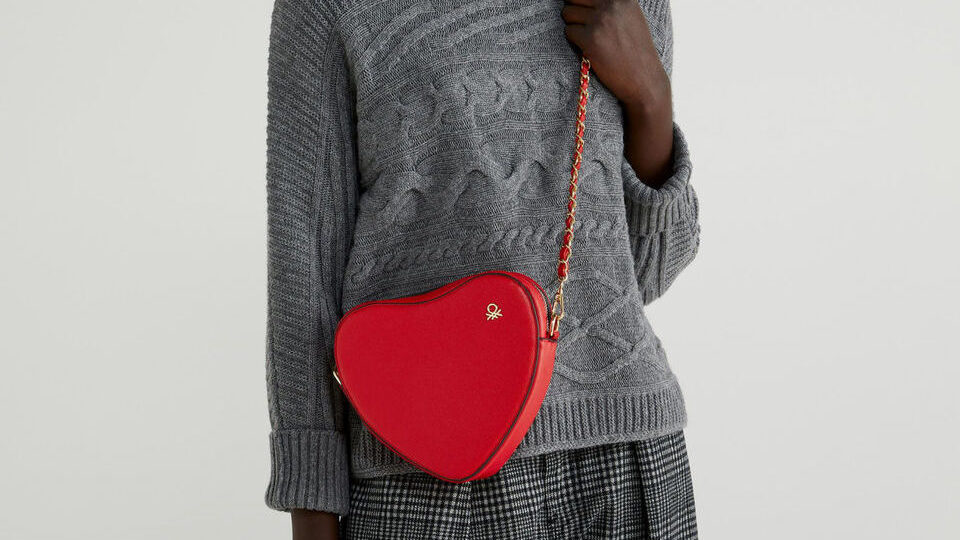 Benetton Group S.r.l. is a global fashion brand based in Ponzano Veneto, Italy founded in 1965. It's not really famous for being one of the best Italian handbag designer brands. Rather, its classic clothing lines declined in every color is what made Benetton famous.
"I'm very organized these days, and I keep my life in my handbag, like most women.", says Britt Ekland. Handbags fall at the midpoint of trend and practicality in the world of fashion accessories. And that's where Benetton comes into play. On top of their undeniable utility, their handbags also bring a lot of versatility to your styling options.
This is amongst the best Italian handbag brands, with its blend of Italian style and global research. Its collections present trends and quality in its clothes and accessories, and you can always manage to make a statement with Benetton. All in all, the Italian designer handbags brand offers compact bags that are just the right fashion compliment.
Wrapping up 10 Best Italian Handbag Brands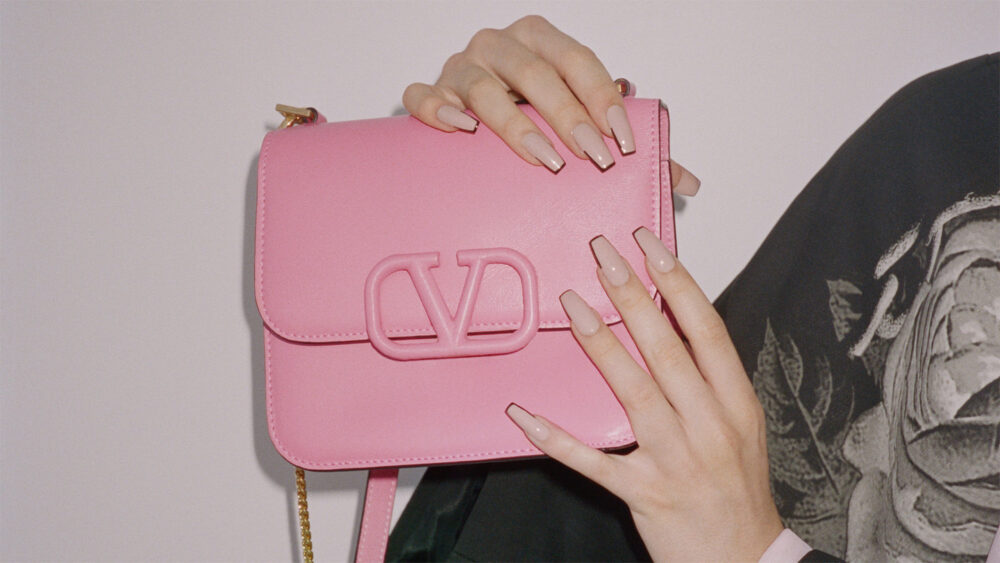 The same bag, when paired with a neutral work outfit will yield very different results than when thrown together with an evening dress. Yet, there's another undeniable factor at play here, handbags can also be through the roof expensive. So it goes without saying that the handbags you choose to include in your wardrobe, should meet your fashion needs perfectly and in multiple ways. The artisan side of Italy is so rich that you can even get great Italian leather handbags Florence or in Milan from smaller designer brands too!
Make space in your closet, and snag these Italian leather handbags to complement just any occasion. By the time summer completely rolls around, you'll have the hottest bags of the season on your arm. Those designers create much more than just bags though. If you want to know more about the best Italian fashion designers, you know what to do!
Italian version: Migliori borse donna Italiane
Pin It: 10 Best Italian Handbag Brands