10 Female Italian Fashion Designers
It is no secret that Italy has produced more and more fashion designers that became famous in the fashion world. They became famous for innovative and typical designs and the vision behind them. Italy has been known for the Made in Italy concept. It got the name by exposing Italian craftsmanship and creativity, the quality of the materials, and the refinement and elegance visible in every product. There are lots of famous Italian fashion designers known worldwide, but today is all about famous female fashion designers from Italy.
Famous female Italian fashion designers
Luxury designs, high-quality craftsmanship, and materials are the trios that got Italy famous and win the fashion industry with high-end innovative brands that became sought-after by every fashion lover. But, have anyone wondered who are the famous Italian fashion designers behind the innovative pieces?
Italy's list of famous fashion designers is immense, but there are 10 names of famous Italian female fashion designers that you must know about. You will be given 10 of the most famous female Italian fashion designers' names, as well as their stories.
1. Elsa Schiaparelli – A famous female Italian fashion designer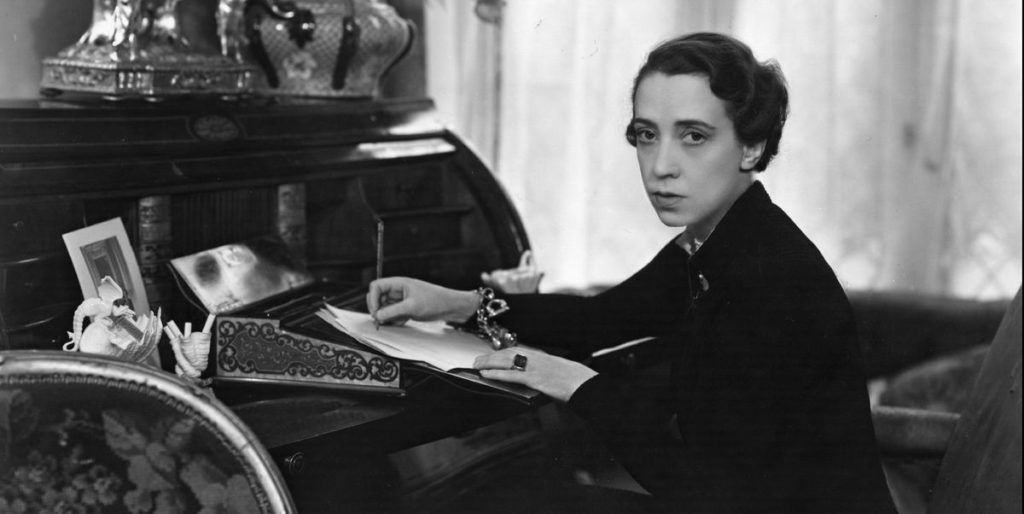 We start out with the first of the top female fashion designers from Italy an Italian-born fashion designer who ruled Paris through her couture house. Elsa Schiaparelli's fashion designer was a creator inspired by Surrealism, and artists such as Salvador Dali. Then, She becomes famous for her 1930s fashion of witty accessories, haute couture, and ready-to-wear lines as well.
Thanks to a long life of continuous struggle and growth, nowadays she is the muse that inspires brands like Prada and Yves Saint Laurent. Moreover, she was the first female fashion designer from Italy to be on the cover of Time magazine back in the 19s. She is one of the best female Italian fashion designers.
2. Miuccia Prada – One of the first female Italian fashion designers who built an empire
We continue our an article about famous female Italian fashion designers with Miuccia Prada. Miuccia Prada is an Italian female fashion designer who by taking a luggage business under her wings, she created a whole new empire in the fashion world. Nowadays, the Prada brand is conducted by her and she is also the creative designer for the clothing lines.
She had also expanded the Prada brand to its secondary line, Miu Miu, and now continues to conquer the fashion world with innovative designs. From her first black nylon back pants in 1985, she never stopped amazing the fashion lovers with her creations.
3. Donatella Versace – one of the biggest female Italian fashion designers around the world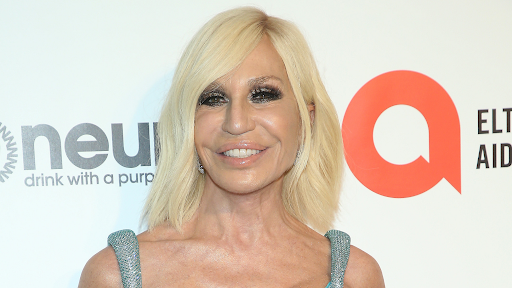 An Italian fashion designer, and also a businesswoman who from 1997 never stopped hustling is Donatella Versace. Donatella Versace started the fashion world journey as a help for her brother, Gianni Versace. The Versace brand was Gianni Versace's between 1980 and 1990 until he got murdered. After her brother's murder, Donatella Versace took over the Versace brand and turned it into what it is nowadays.
She started as a vice president and artistic director, by so improved the company's image. Then, she started to grow the brand by having an artistic vision and creating high-end avant-garde designs that adopt a street-style vibe. She is definitely one of the top female fashion designers that the world met.
4. Alberta Ferretti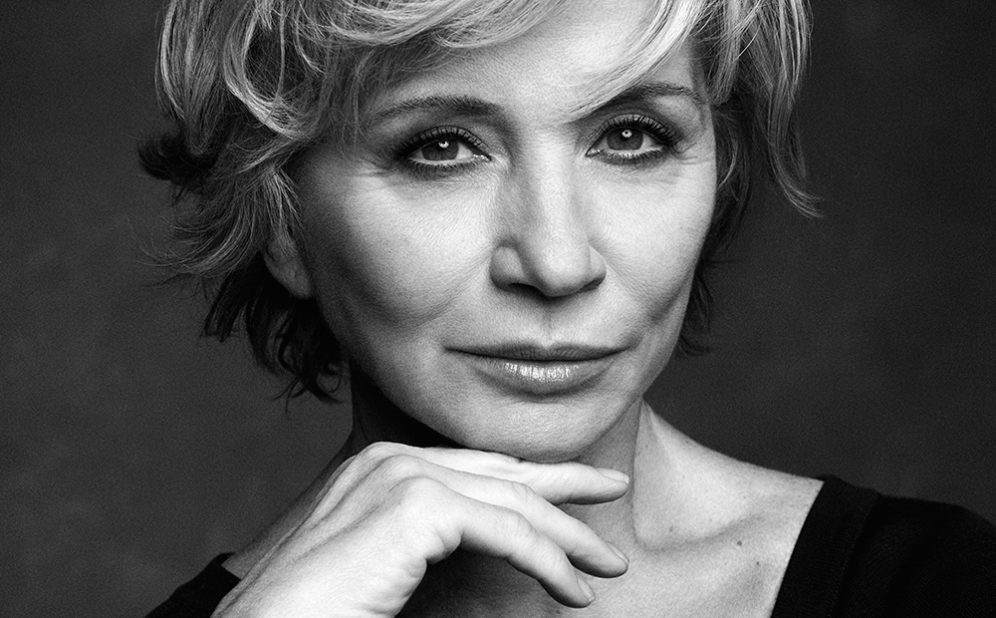 Here we are with Alberta Ferretti, the "uncrowned queen" of the 1950s. Alberta Ferretti started in fashion by Opening a small boutique called Jolly in Cattolica, Italy. Since then, she was unstoppable. Label after label, showrooms founding, debuting at Milan Fashion Week, and also launching her Ferretti Jeans Philosophy.
She was and still is loved in the youth wear market. For sure, she will always play a significant role in promoting Italian culture around the world. All this, through her innovative creations, especially the bridal models. Moreover, she is also named the best female entrepreneur fashion designer by Italian representatives back in 1991.
5. Alessandra Facchinetti  – among the female Italian fashion designers that worked for prestigious brands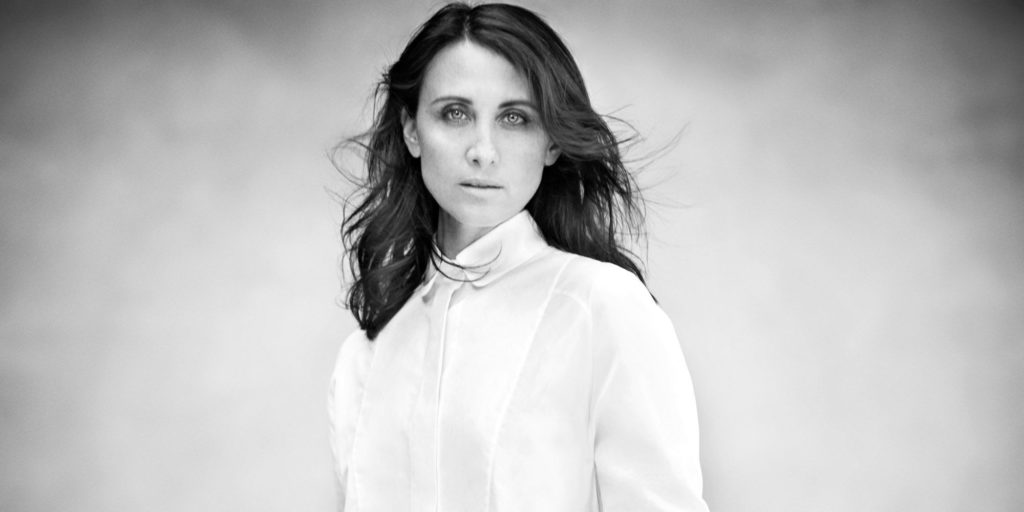 An Italian fashion designer, and creative director of many well-known brands in Italy is Alessandra Facchinetti. She started her career as the creative director at Miu Miu. Then, she stayed there for 7 years, until she decided to move to Gucci, and then she followed an experience path in other well-known Italian fashion brands.
Her main fashion statement regarding the inspiration for the designs is that she does not follow trends or seasons. Also, She just lets her creativity obsessions follow in new fashion pieces. After a long practice in different settings of the fashion world, she now has her own atelier and exposes her innovations to audiences.
6. Mariuccia Mandelli – The female Italian fashion designers with a great international reputation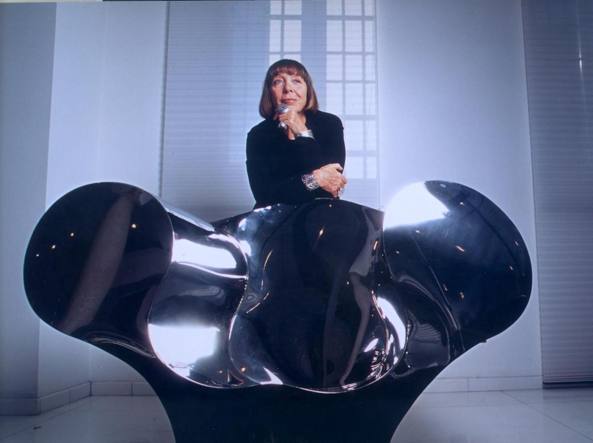 We continue our Italian female fashion designers list with Mariuccia Mandelli fashion designer. Famous Italian fashion designers names Mariuccia Mandelli as the godmother of classic Milanese fashion. She is the woman that is said to have invented the hot pants, and the dimensional extremes approach.
Mariuccia Mandelli started by buying a sewing machine and selling her first creations from the back of her car. Later on, she created a company called Krizia and expanded it to an international reputation, winning prestigious fashion prizes. Moreover, She is definitely one of the famous Italian fashion designers' names that have to be remembered.
7. Gaia Trussardi – One of the top female fashion designers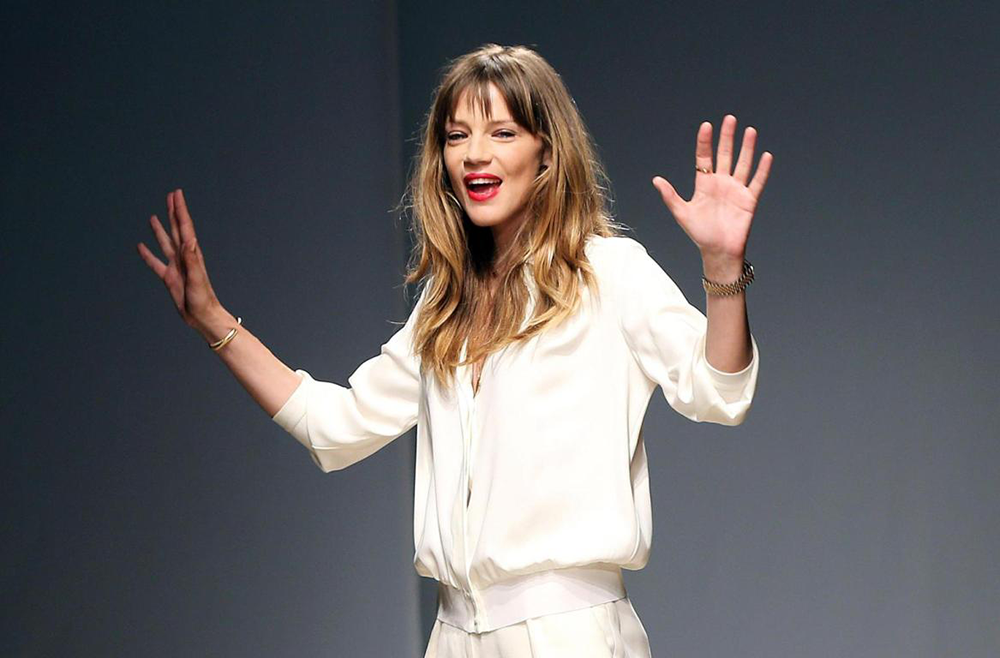 This Italian female fashion designer started by being influenced by her family's art foundation. She joined the Trussardi brand back in 2011 and had her first debut line with a men's collection in spring 2014. Since then, there is a big evolution to be followed, filled with art and inspiration.
Having her specialty the leather goods, ready-to-wear collections, and also accessories and fragrances lines Gaia Trussardi continues to evolve. This Italian female fashion designer has been the creative director for Tru Trussardi and Trussardi jeans as well. Then, she decided to step off and concentrate on her own personal projects.
8. Stella Jean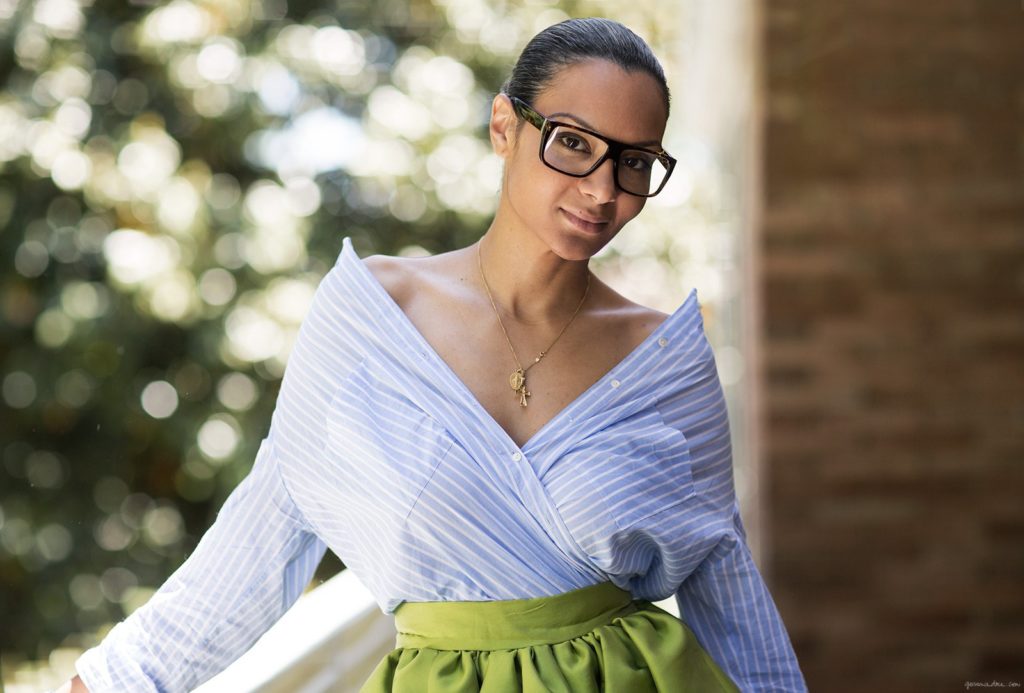 The next famous Italian fashion name is Stella Jean, an Italian-Haitian fashion designer. For Stella Jean, everything started from the desire to make a change in the world. She is a self-taught designer that wanted to help disadvantaged women around the world, and she did it. Her designs were so innovative that celebrities like Beyonce and Rihanna wore them.
She has definitely a place among the famous Italian fashion designers' names for her signature aesthetic creations. Also, for the craftsmanship of her Italian culture. Moreover, Her classic feminine tailoring, blended with sophisticate adding make her creations some of the most innovative in the fashion world.
9. Frida Giannini – One of the most famous Italian fashion designers names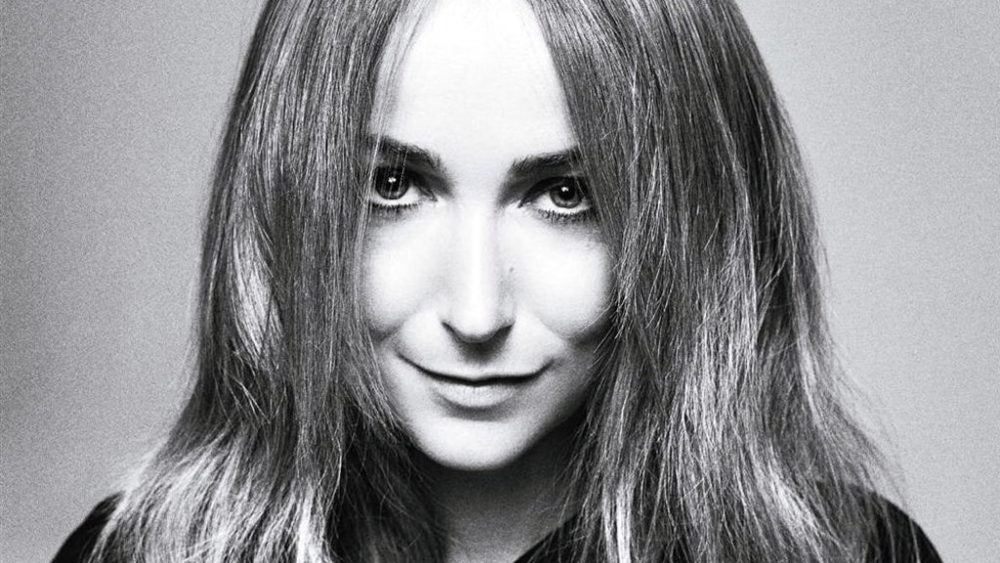 Our Frida Giannini is among the most famous Italian fashion designers worldwide. Even though she started in a small fashion house, she expanded through her talent and vision. She worked as a creative director in luxury Italian designer brands like Fendi, and Gucci. Her creativity and innovation helped her climb through positions until she become the creative director of the entire accessories department of the Gucci brand.
Nowadays, she decided to concentrate more on social issues and became a board member of the Save the Children fund. Moreover, she made it to establish Chime for Change, a global campaign that supports women's and girls' education, health services, and justice.
10. Chiara Ferragni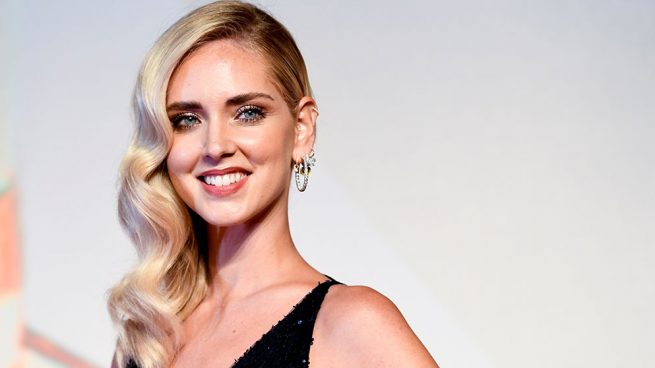 We end our famous Italian fashion designers' names list with Chiara Ferragni, a woman that revolutionized the fashion world in Italy and beyond. Chiara Ferragni is firstly a blogger, a businesswoman, and a model. Moreover, she is a fashion designer that started only in 2013 and now has a clothing and footwear brand.
She is now considered the most powerful digital entrepreneur. Also, she is often the subject of case studies for fashion and communication strategies and growth. Moreover, she is among the 30 personalities under 30 that brought a revolution to the field of fashion. Nowadays, she is not the main creative designer of her brand. The role of creative director designer at Chiara Ferragni is owned by Flavia Santori.
The Italian female fashion designers that conquer the world of fashion – Top famous Italian fashion designers names
The saying that Italy was built on fashion has been definitely proved. Moreover, Those 10 top female fashion designers are the proof of elegance, imagination, and creativity. They also show that Italian women are unbeatable when it comes to fashion.
There are lots of famous female fashion designers. But, these 10 Italian female fashion designers have something unique. They carried the Made In Italy tag around the world. Of course, They did it with grace, through fashion items that can be identified as art. They also reached this point with struggle and motivation to reach the highest level of fashion demonstration.
Pin it: Famous Italian female fashion designers – Top female fashion designers – female Italian fashion designers