15 Best Italian Sunglasses Brands
When it comes to Italian sunglasses brands, and usually speaking of Italian eyewear brands, the list is quite expansive. As for anything else in the fashion industry, Italian brands of sunglasses are quite exquisite and high-quality. In our article, you'll find sunglasses made in Italy, as well as the best brands for normal glasses. We tried to collect the best of the best, including affordable brands as well as luxury ones, covering some of the biggest Italian fashion houses too!
15 Best Italian sunglasses brands – Italian Eyewear brands
Beyond these Italian sunglasses brands, beyond Ital sunglasses, remember that we cover the best Italian fashion brands, as well as bags, shoes, menswear, perfumes, leather brands, and much more. Since our website focuses on brands and products from Italy, our collection of articles wouldn't be complete without sunglasses made in Italy. Get ready for the summer with the chicest, most elegant, and most fashionable pieces that you can find on the market!
1. Versace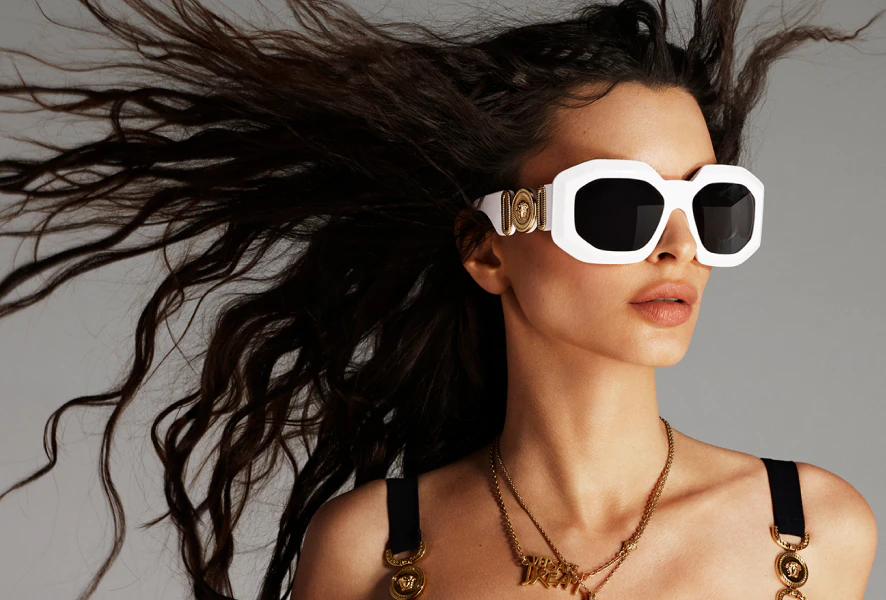 Sophisticated as always, Versace is one of the top Italian eyewear manufacturers. Donatella Versace's fashion house is leader in many categories of the luxury industry. When it comes to Italian sunglasses brands, Versace is always there, with their iconic, eye-catching designs, and statement pieces that everyone can see from far away where it comes from.
When it comes to sunglasses Italy is one of the leaders in the industry because the luxury fashion houses are paying a lot of attention to eyewear too, not only clothing and other accessories. When it comes to Versace, not only their sunglasses, but their eyewear for everyday glasses are outstanding too, and the prices are not so insane as if we'd be speaking about clothing.
2. Prada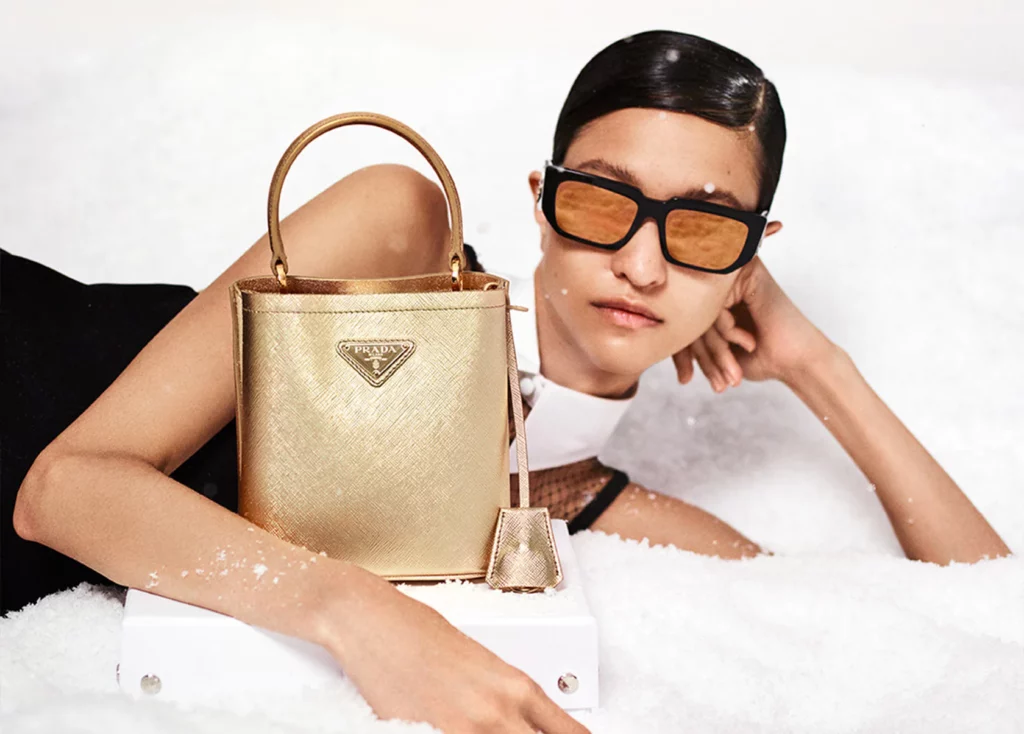 Prada is an icon when it comes to Italy sunglasses. If you're looking for Italy design sunglasses, you can see that there are plenty of high-quality brands and pieces to choose from. As you may know, Prada began as a family business in 1913 in Milan. In 1973 Mario Prada, the founder's granddaughter Miuccia Prada joined the company and became the creative director.
Miuccia brought an innovative flair to the company, and under her hands is when Prada became worldwide famous and one of the most outstanding luxury brands. On side of ready-to-wear clothing, bags, shoes, perfumes, and small leather goods, Prada also owns a sunglass line. Prada makes sunglasses in a variety of bold colors, styles, and shapes to choose from, including rectangle, round, square, oversized, and cat-eye pieces.
3. Dolce & Gabbana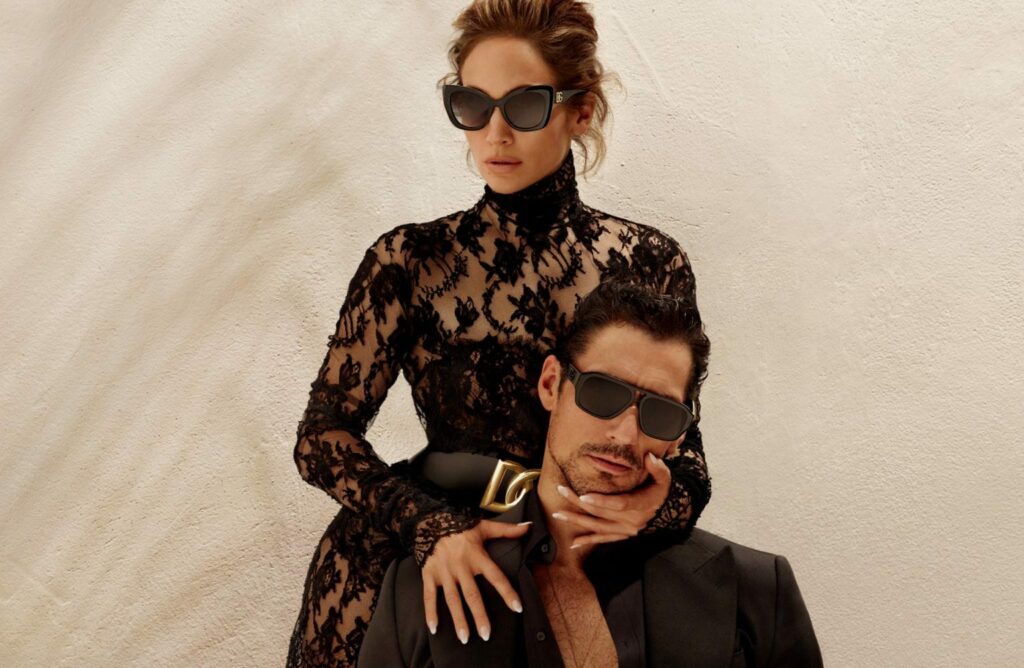 When it comes to Italian brands of sunglasses, one of Italy's most outstanding fashion houses can't be anywhere else than at the top of the page! Dolce & Gabbana is the answer when you ask what are the best Italian sunglasses for me? The iconic fashion house on side of their ready-to-wear clothing offers accessories, bags, shoes, and a perfume line too.
The Dolce & Gabbana sunglasses are indeed outstanding. They offer abstract, going after the newest trends, but they also offer timeless pieces. Moreover, you can find ski glasses, optical eyewear, and the most stunning cat-eye glasses which we personally adore! You can find some of the most beautiful pieces of D&G eyewear on Luisaviaroma too!
4. Gucci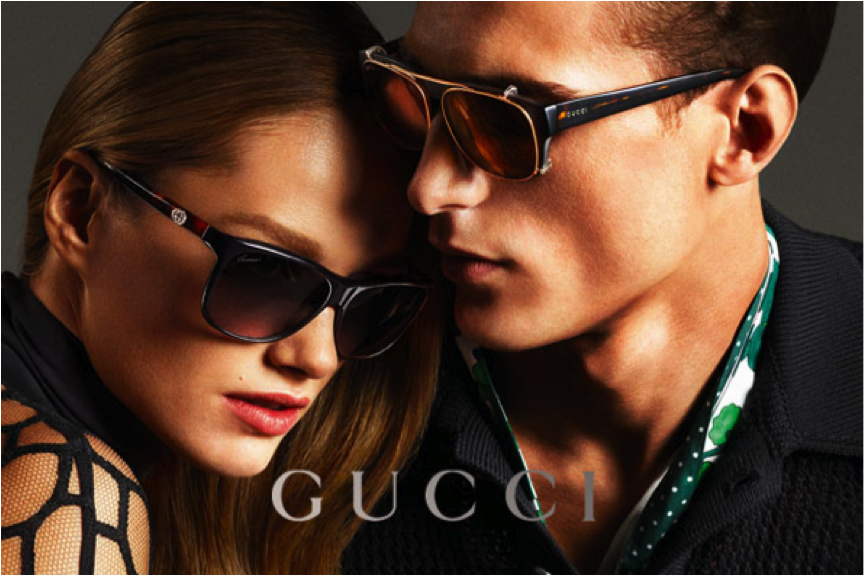 Gucci might be one of the most famous Italian sunglasses brands. Not only among the Italian eyewear brands, but when it comes to ready-to-wear clothing, shoes, bags, and other accessories too, such as watches, Gucci is one of the leaders in the luxury market.
When it comes to sunglasses Italy has lots of great brands, but it's for sure, that Gucci is one of the best-selling in the industry. Under the new vision of Alessandro Michele, the creative director, the brand was refined, continuously reinforcing its position between the world's leading fashion houses.
5. Trussardi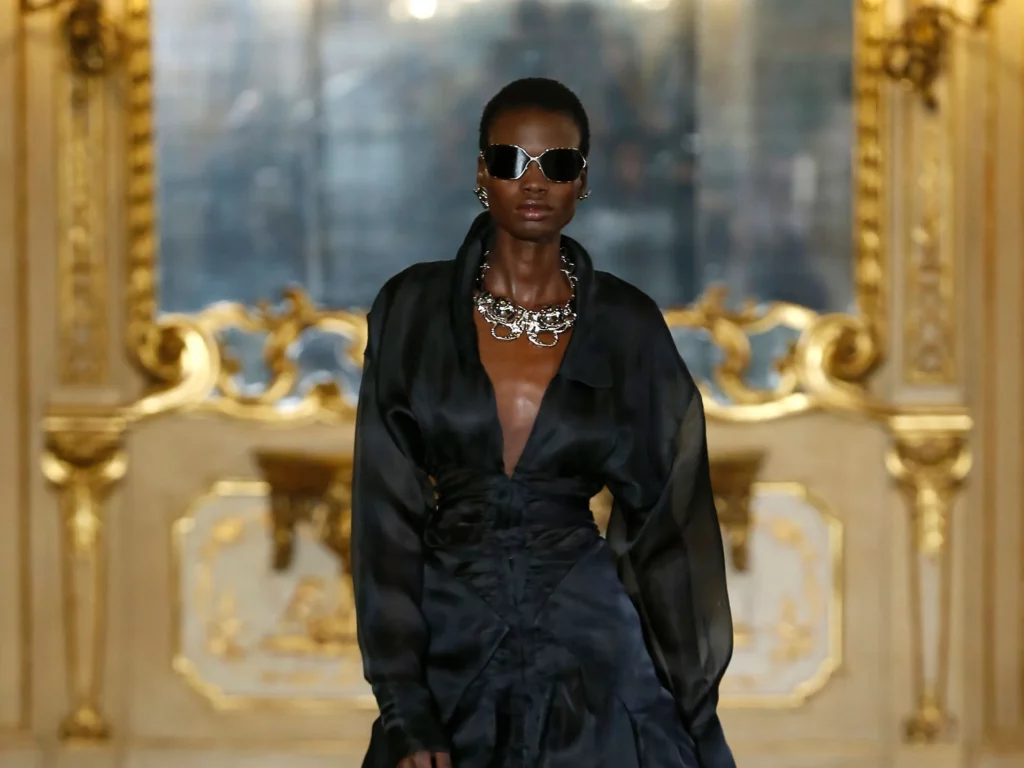 When it comes to Italy sunglasses, Trussardi is one of the most important highlights for sunglasses made in Italy. The fashion house was founded in 1911 in Milan as a leather glove manufacturer. Later on, when in the 70s Nicola Tussardi took over the brand from his uncle, he expanded their lines to ready-to-wear clothing, accessories, and perfumes.
When this expansion took place, they introduced their own line of Italy design sunglasses. Trussardi is one of Milan's most iconic brands offering designs with a hint of a vintage feel while keeping the most cutting-edge fashion trends. Their sunglass lines are outstanding, and it's highly recommended to check them out!
6. Emporio Armani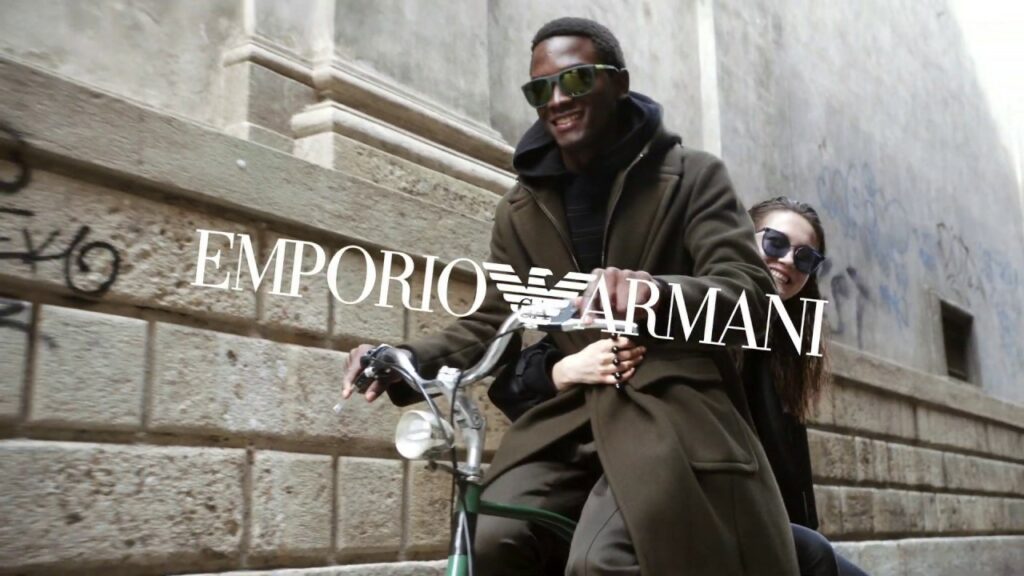 Emporio Armani has definitely some sunglasses made in Italy that you must check out! The brand is known as a brother of the luxury brand, Giorgio Armani, one that's famous for its high-end products. Emporio Armani has everything from Italy sunglasses, watches, and other accessories, all the way to ready-to-wear clothing.
When it comes to Italy design sunglasses, we suggest Emporio Armani, a brand founded in the 80s, bringing the accessories live in 1982. While it's also part of the Armani Group, Emporio Armani is much more affordable and more accessible for the big crowd. Their products however remain of the best quality possible!
7. Baruffaldi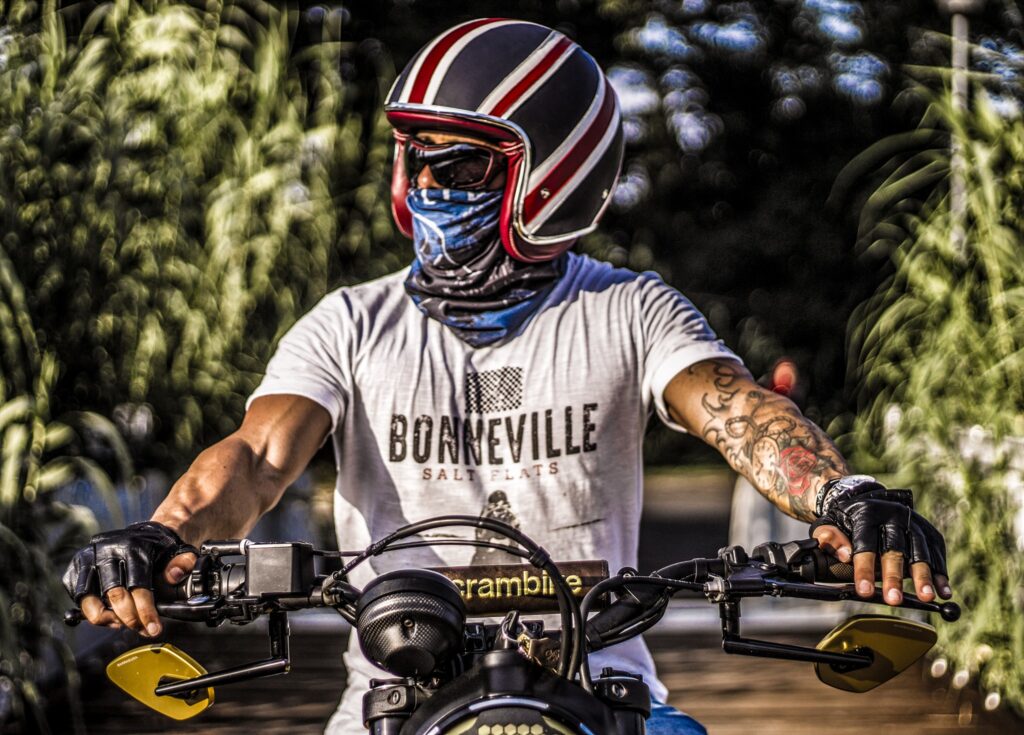 Baruffaldi is one of the most outstanding Italian brands of sunglasses. The brand was founded in 1932, and it started producing on an industrial level in 1936 in the east of Milan. Baruffaldi became a famous producer of ski glasses, climbing, and motorcycle glasses. This and the quality of their products lead Baruffaldi to become the first ski accessory brand in the world and the first Italian brand in the branch of security products.
After more and more brands started to raise, Baruffaldi almost arrived at bankruptcy, but then in 2000, they launched a new moto-goggle collection that offered a mix of handmade and innovative products. Today Baruffaldi offers protective glasses for different sports and motorcycling, and it's also one of the most outstanding Italy brand sunglasses.
8. L.G.R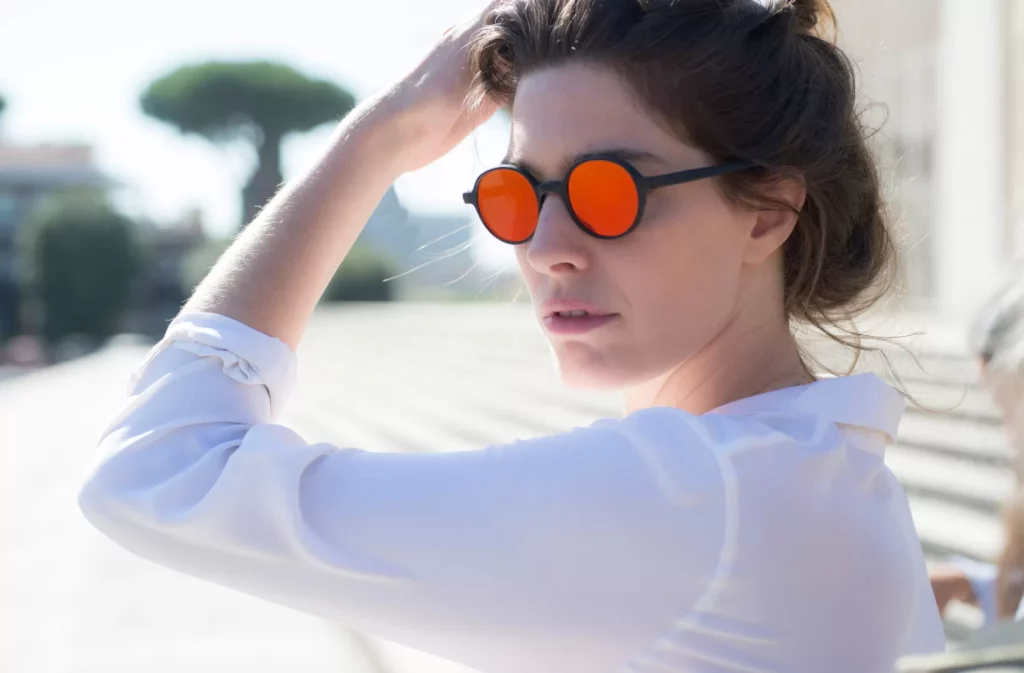 L.G.R is one of those Italian sunglasses brands that might not be really famous around the world, but they should be! If you're asking what could be the perfect Italian sunglasses for me, you must definitely check out L.G.R. This is one of those Italian eyewear manufacturers that offer 100% handcrafted glasses by expert artisans.
L.G.R offers high-quality optical frames and sunglasses too where they use tempered mineral glass lenses. They build their glasses from start to finish themselves, which makes them outstanding. L.G.R was born after Luca Gnecchi visited his grandfather's optical store in Asmara, Eritrea in 2005. He found a pair of sunglasses that were made in Italy 50 years earlier. This, they say was a true inspiration for him. He brought this handcrafted masterpiece back to Italy, and step by step L.G.R was born.
9. Siens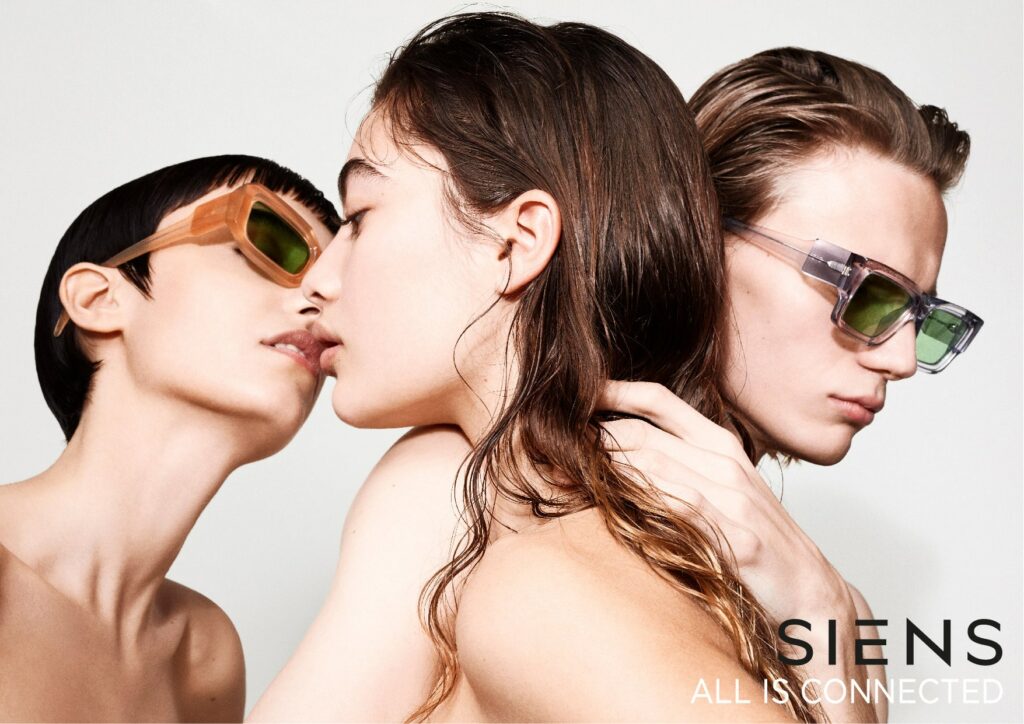 When it comes to Italy sunglasses, we can't ignore Siens, a brand that celebrates the equation between the visible and the invisible. Siens belong to the group of Italy design sunglasses that will truly attract those staring eyes. The head designers are Roberto and Stefano Russo, who are known for their experimental approach to eyewear.
Now, the Siens project sparks from a symbiosis of design, technology, and scientific research. They've got really catching designs based on a concept evolving from an innovative, dynamic, and versatile reality. If you like outstanding pieces, you must check out their collections!
10. Vanni Occhiali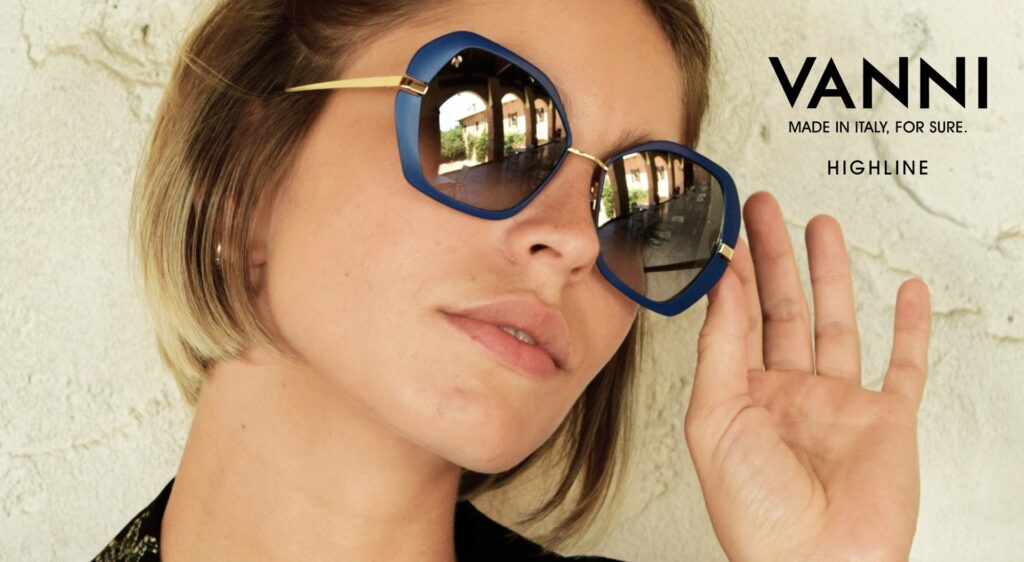 Here's another gem of Italian sunglasses brands, Vanni Occhiali. When you're searching for sunglasses made in Italy, Vanni is one that you MUST check out! Vanni is one of the Italian eyewear manufacturers that was founded in Milan, in 1907 by Giovanni Vitaloni.
In the years to come, the cutting edge of creative eyewear of Vanni was taken further by family entrepreneurship of more generations. Vanni prescription and Sunwear was launched in Turin in 1990. Vanni means genuine originality, style, and elegance wrapped in colors and high-quality materials. They are working on a limited edition, so it's always important to check what they've got that's new!
11. Hapter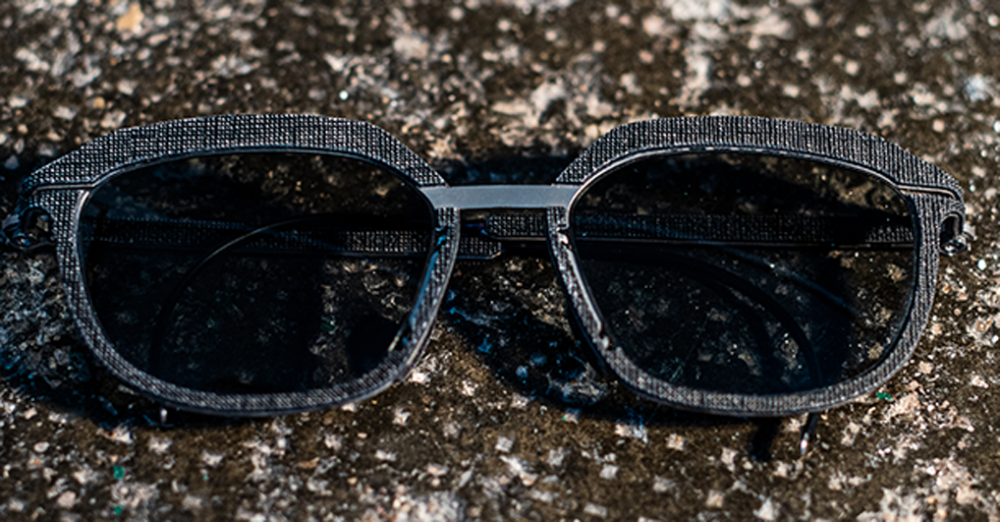 Hapter is another highlight for Italian brands on sunglasses. Hapter was founded in 2013 being one Italy brand sunglasses that's really outstanding today. It's based in the mountain town of Belluno, the area that's home for more than a century to the world's most prominent eyewear district.
Hapter is different than most Italian eyewear brands. They own a radical, experimental, and highly technical technique, combining materials like stainless steel, artisanal cotton fabrics, industrial rubber, and so. Hapter's design studio and workshop, Hapteria is where ideas are born and realized. This is definitely a brand to watch out for!
12. Tavat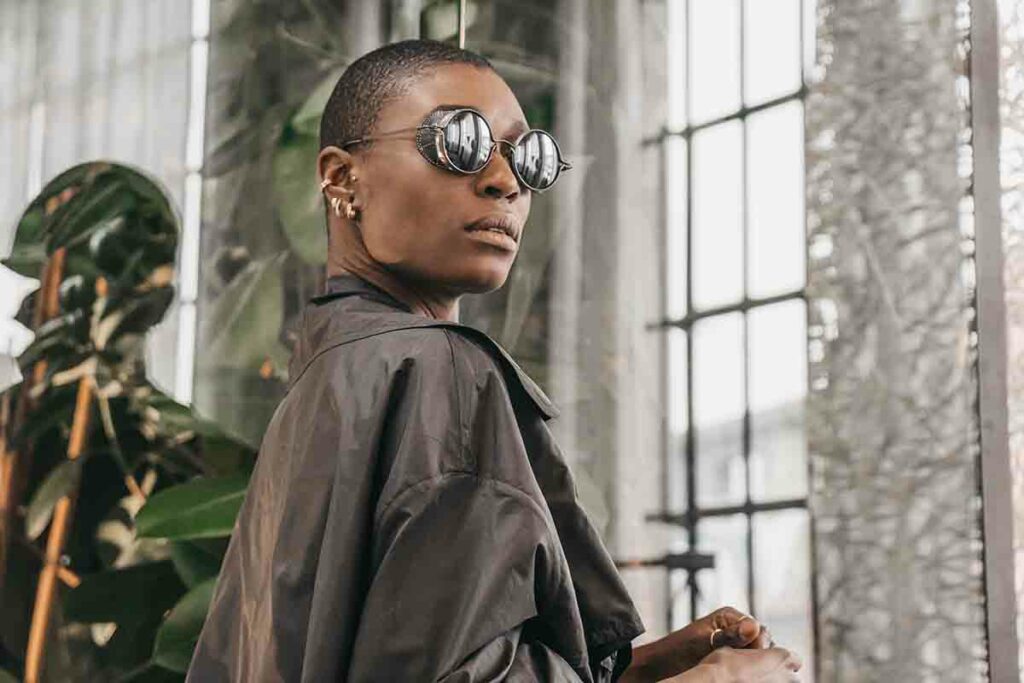 We are still not finished with Italian sunglasses brands, and Tavat is definitely one of the brands of sunglasses made in Italy that you must know about! Tavat is an independent, family-owned company based at the foot of the beautiful Dolomites.
They specialize in providing technical products with frames produces in small batches by some of the best eyewear artisans in Northern Italy. This area is considered the birthplace of eyewear, where they made the first wearable glasses in the 13th century. Today, Tavat is bringing innovation and style together in its own vision for eyewear.
13. Blackfin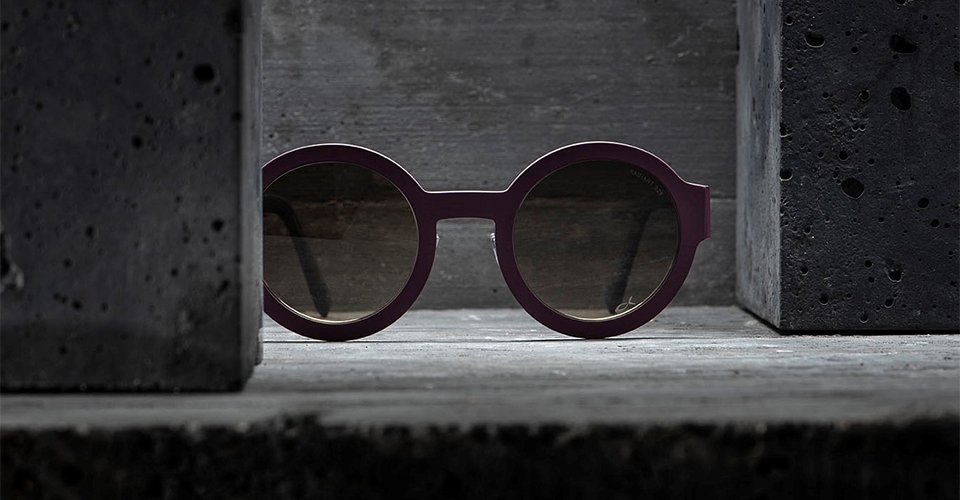 Blackfin is another outstanding one for Italian brands of sunglasses. When it comes to top Italian eyewear brands, Blackfin is always on the list. They are based in Agordo, which is a small village in the Italian Alps. Blackfin creates eyewear masterpieces combining style and state-of-the-art technology and engineering.
Every piece of Blackfin eyewear is made in Italy, using materials of high quality both for frames and lenses. Blackfin was founded by Primo del Din and Maria Pramaor in 1971, and they really pay attention to the details of their products. Blackfin is also one of the first makers of titanium frames, which are prestigious, elegant, and super comfortable too.
14. Salice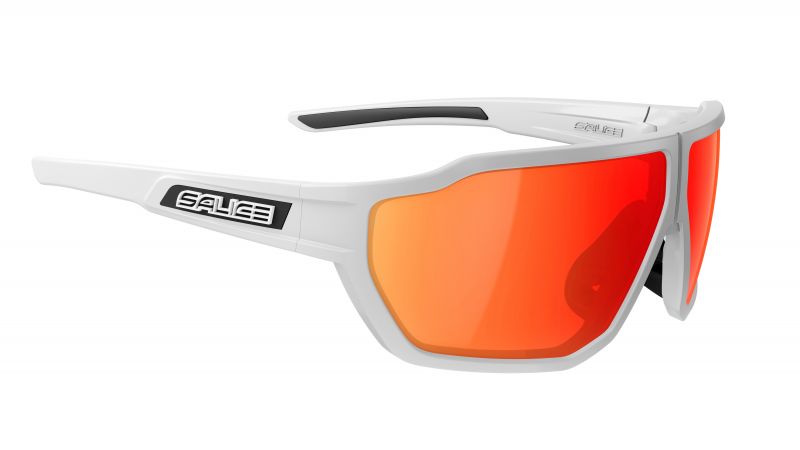 Beyond simple Italian sunglasses brands, there are sunglasses made in Italy for sports. Salice is one of the most outstanding Italian eyewear brands in the sports category. A brand that pays attention to design and continuous technological innovation and improvement, to offer athletes and sports lovers the best products possible.
Salice offers accessories from skiing o snowboarding, and cross-country skiing when it comes to winter sports. Moreover, they cover cycling, sailing, canoeing, and motocross too. Anna Salice is the helm of the company, and this is the third generation of Salice. Their products are developed with the help of athletes, to ensure the best quality and experience.
15. Web Eyewear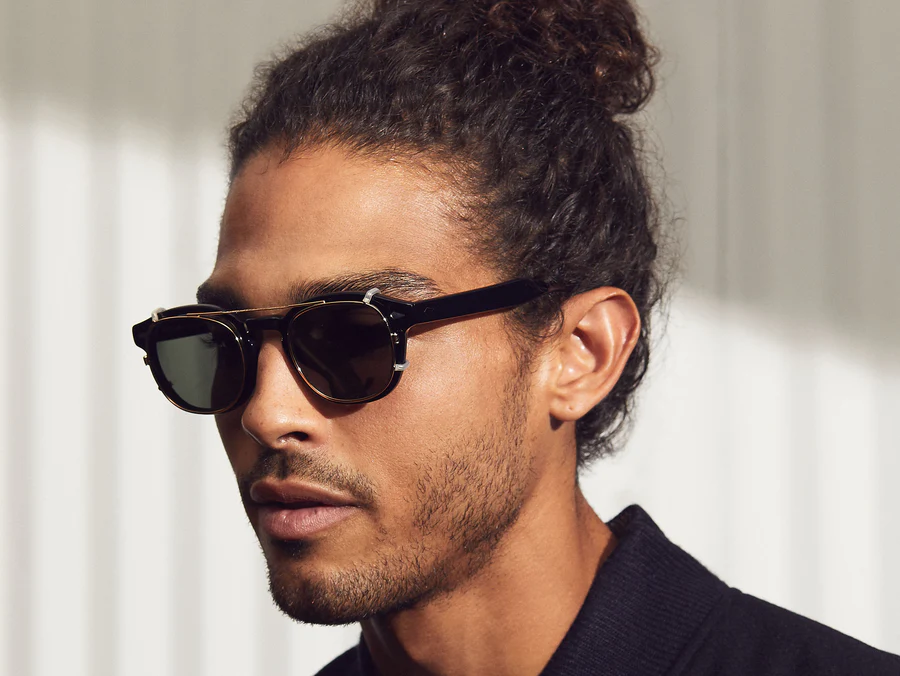 The last on our Italy sunglasses list is Web Eyewear. When it comes to sunglasses Italy's brands offer, Web Eyewear is one to watch out for! A brand for Italy design sunglasses inspired by the 30s and the dream of flying. They offer not only sunglasses and eyewear that are really outstanding but practical glasses too.
Web Eyewear has evolved from its legendary story of glasses tested by the first-ever pilots and outdoor lovers to bringing some of the trendiest designs on today's market. All this is being done by staying truthful to the past, combining trends with colors and outstanding details.
Wrapping up the 15 best Italian sunglasses brands – Italian eyewear brands
Wrapping up the Italian sunglasses brands, as you can see, this country is packed with artisans, who are bringing some of the most outstanding, perfect pieces to live. We tried to cover the Italian brad of sunglasses by including also some of those brands that are quite unique when it comes to Italian eyewear brands. Make sure you look around on our website for more amazing Italian brands of all kinds and types. We are covering everything and more!
Pin it: Italian sunglasses brands – Italian eyewear brands