10 Best Italian Actors and Actresses Today
Who are the best actors from Italy today? When you search for this term you will find plenty of outdated articles, so today we are making sure to share who's the best Italian actress, and who are the most famous Italian actors today! From the Netflix movie star of 365 Days to the main actor of Astrological Guide to Broken Hearts, we'll speak about plenty of amazing artists. And of course, we'll also speak about an Italian American actress and some of those famous Italian actresses who you might have not heard of if you're not watching Italian movies. Let us explore who are the Italian movie stars today?
10 Best actors from Italy – Italian actress and Italian actors
So when we're speaking about actors in Italy today, we must absolutely start with the most recent movie star who went from being a gardener to having millions of followers overnight. Then, we will list some famous Italian actors, and Italian actors in America, or well, those who have Italian roots but were already born in America.
We will speak mostly about younger actors and we include the most famous Italian actress of course, such as we discuss Italian male actors, having on this list 5-5 of both. Many of these you might not even heard about, because they play only in Italian movies, and if you're not watching Italian movies, you won't recognize them. However, if you weren't watching those movies until now, make sure you start, because Italian cinema is indeed amazing!
1. Michele Morrone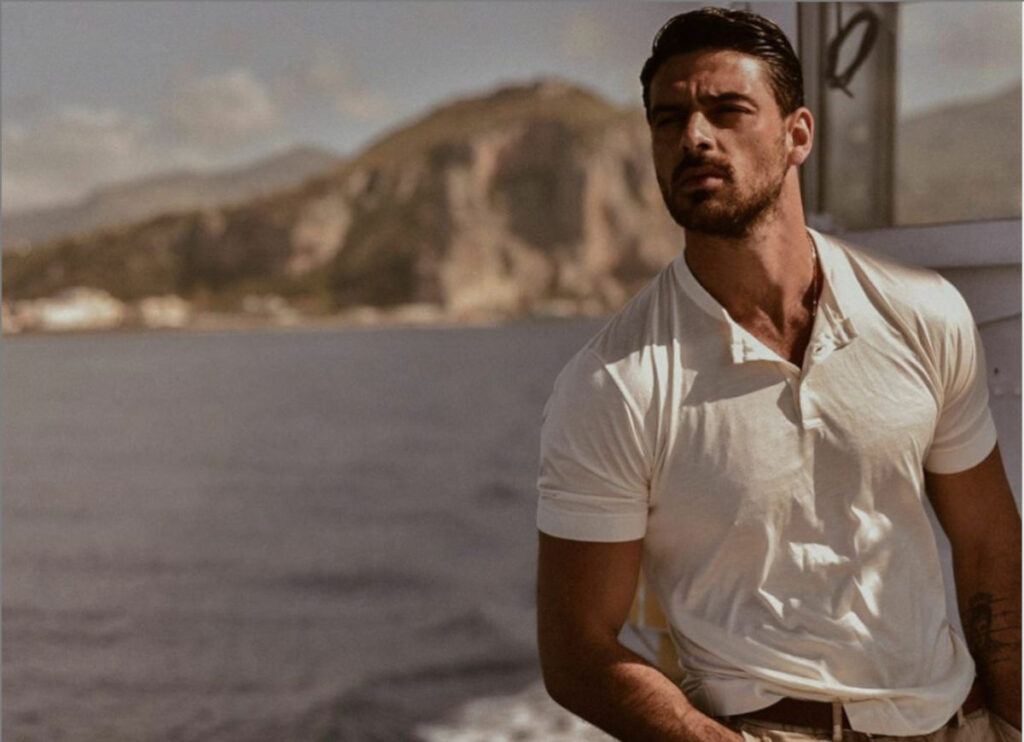 Right now the most famous of all famous Italian actors is Michele Morrone. When it comes to Italian male actors today, and especially young Italian actors, there aren't many who would be famous internationally, but Michele became a star overnight. You could know this guy from the recently super popular movie, 365 Days. The second part just came out so you might have seen both of them on Netflix.
Michele Morrone was born in 1990 and he's an Italian actor, model, singer (and guitarist), and he also has his own fashion brand. He owns one of the most sophisticated new Italian apparel, swimwear, and lingerie brands, the Aurumroma. Right now on an international level, he's definitely one of the most popular Italian singers, since thanks to his most successful movie, his songs became known worldwide being also soundtracks of the movie.
Michele never hides and continuously keeps highlighting the fact that he has become famous from being a garden to making one of the most seen movies on Netflix, the 365 Days. He has over 14 million followers on Instagram who could all watch his journey from being an actor only known in Italy, then being a gardener, to becoming one of the most popular actors today. His journey of growth is really inspiring, so I do suggest to go start following him!
2. Monica Bellucci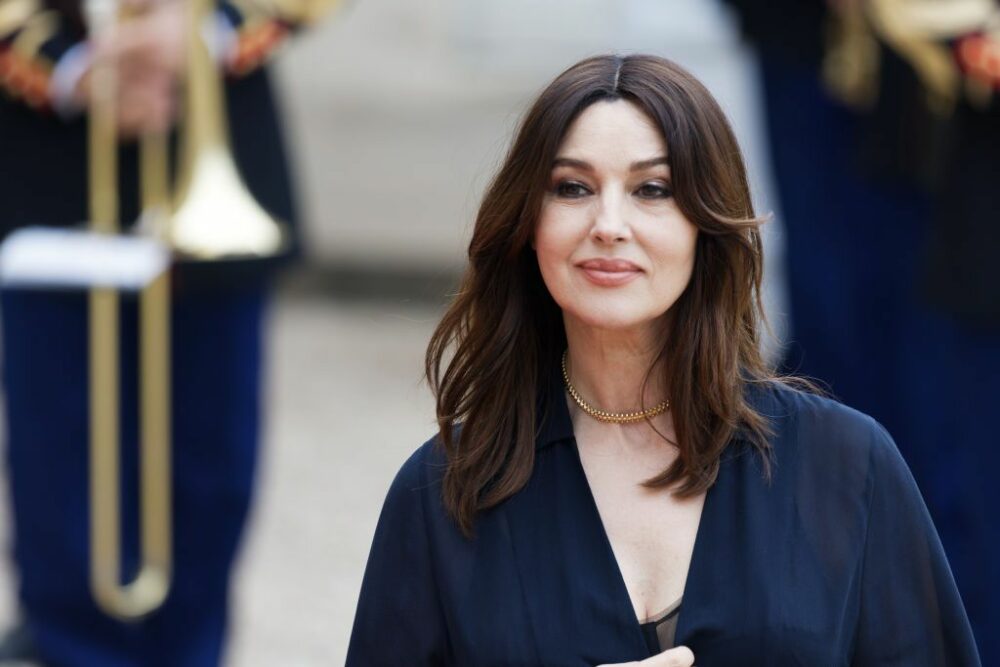 Monica Bellucci is the most famous Italian actress today. I mean, there are very few people around the world who wouldn't hear at least once this name. Monica is an actress in Italy from Citta di Castello in Umbria region. She was born in 1964, and while she's passed 50 years of age, she still remains beautiful, and one of the most famous Italian actresses.
Monica Bellucci was also a model, and she worked a lot with Dolce & Gabbana. In 1996 on the set of L'Appartamento she met Vincent Cassel and she moved to Paris. They were together until 2013 and they have two daughters. Monica's debut was in 1990 with the movie Vita coi figi, and she had some great roles in Tears of the Sun and the Matrix Revolution in 2003. You might have also seen the Secret Agents and She Hate Me from 2004, or her recent movie, The man who sold his skin from 2020.
3. Raoul Bova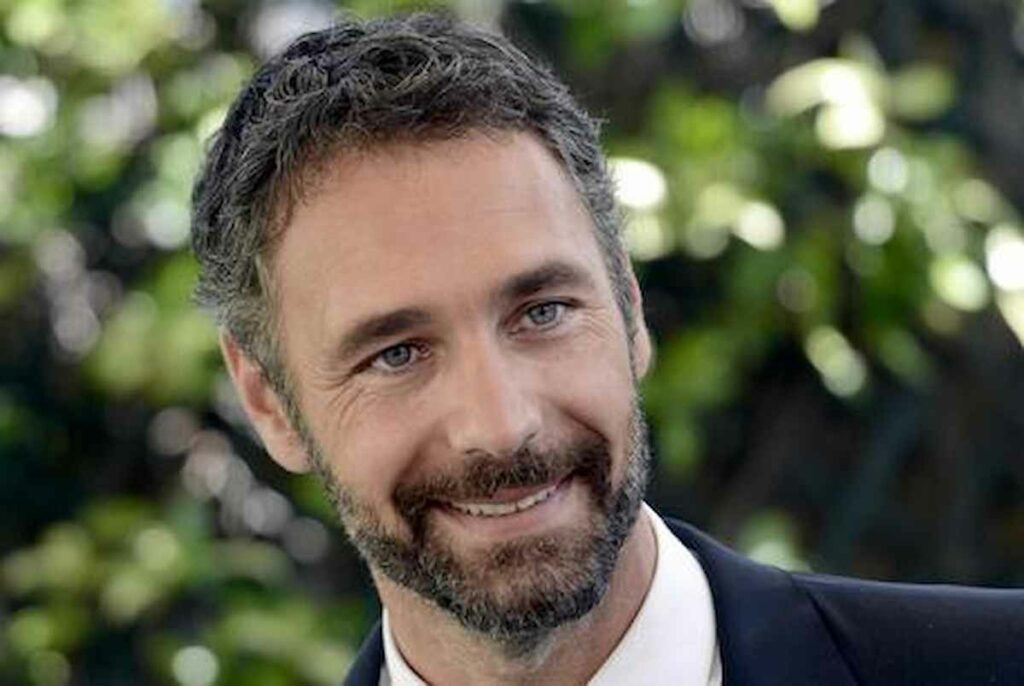 Raoul Bova is one of the most popular in the Italian actors male category, well until Michele Morrone didn't show up. He is one of those actors in Italy who had plenty of roles in plenty of romantic comedies, therefor all girls were dying after him. Raoul Bova is a great icon in the contemporan Italian cinema, thanks to Una storia italiana movie, Scusa ma ti chiamo amore, and plenty of others.
Bova later started taking more serious roles in cinema, as a terrorist in Rewind, an Austrian officer in La frontiera, and Saint Francis of Assisi in Francesco, only to name a few. Instead of cooling the fans, this only fanned it further. One of the most famous roles he had was in the movie Under the Tuscan Sun, playing Marcello. All those who have seen Under the Tuscan Sun might remember the charming man from Positano who bumps into Frances in Rome…
4. Carolina Crescentini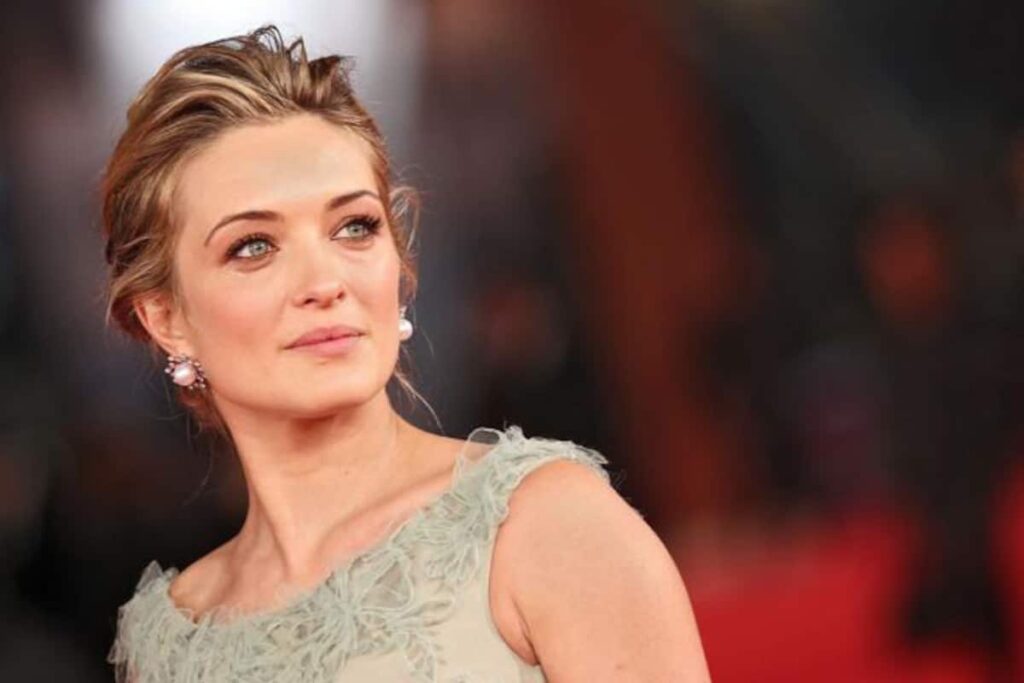 Carolina Crescentini is an Italian actress born in 1980 in Rome. She is one of the most famous Italian actresses today, who originally wanted to be a film critic, but then she picked acting instead. After attending different acting schools like Teatro Azione and the Centro Sperimentale di Cinematografia, she was the lead actress in the music video "Non c'e contatto" by Silvia Mezzanotte in 2008.
Some of her most famous movies are 20 Sigarette as Claudia in 2010, L'industriale in 2011, but also Max e Hélène (TV movie) in 2015 among many others. With these movies, she gained attention as an actress in Italy. Later, in 2017 she played in Ignorance is Bliss, then De sable et de feu in 2019, and also the Mare Fuori tv-series among others. Carolina Crescentini is an Italian actress to keep an eye on!
5. Michele Rosiello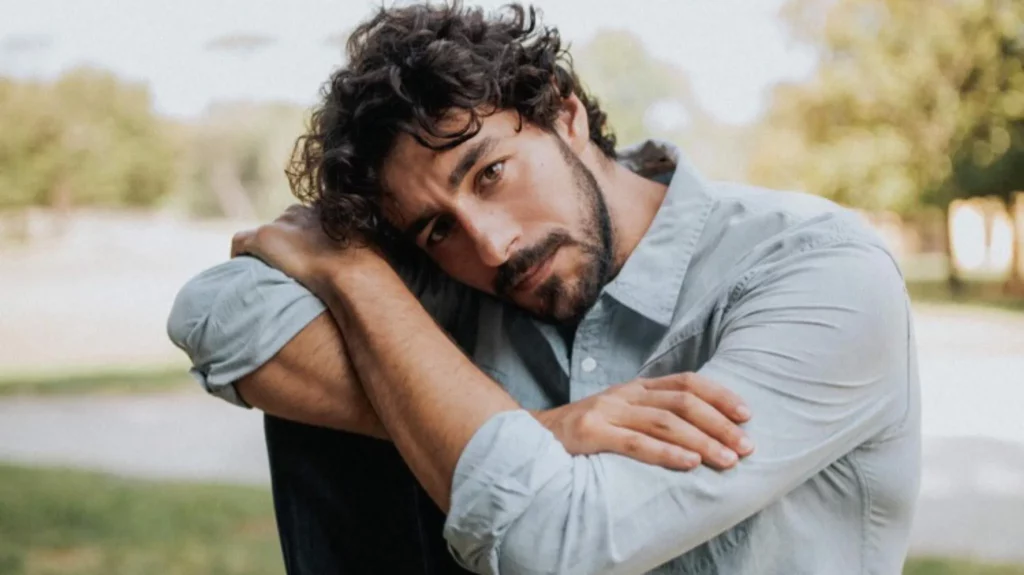 Michele Rosiello is one of those famous Italian actors who most of us started to recently see in the Netflix tv series An Astrological Guide for Broken Hearts. This is an Italian tv-series where one of the most outstanding of the young italian actors, Michele Rosiello is one of the main actors. Michele was born in 1989 in Naples in Campania region, Italy. He actually graduated in Engineering of Logistics, and in those years he began acting.
After the graduated as an actor in 2013, he got his first role in How Strange to be Named Federico the same year. He had quite a few other roles the next years, while between 2019 and 2021 Michele was playing Daniele in the tv-series La Compagnia del Cigno. He also played in Mina Settembre tv-series in 2021, and then the An Astrological Guide for Broken Hearts came out in 2021.
6. Elena Santarelli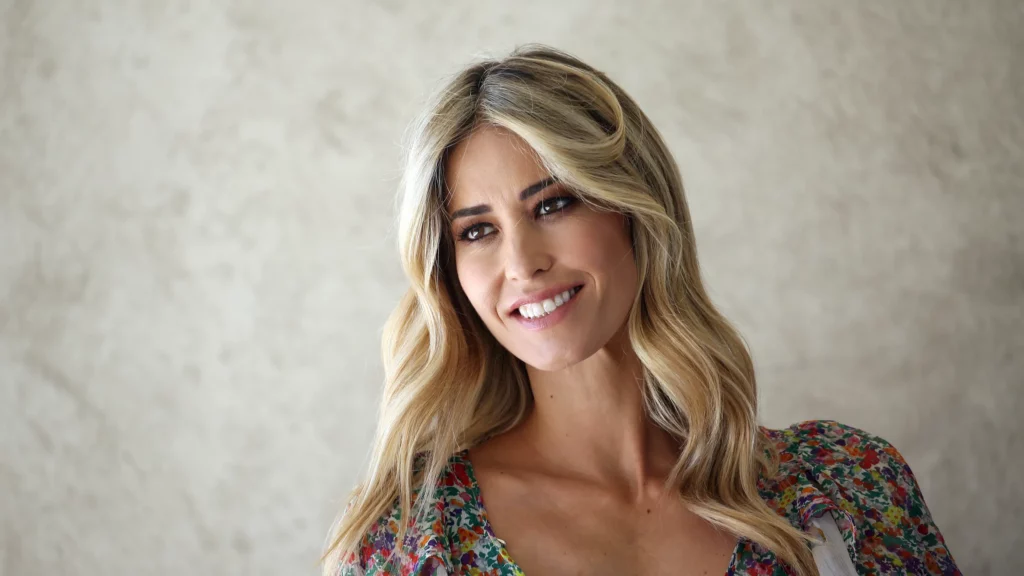 When it comes to beautiful young Italian actors, and to specify, a young and famous Italian actress, we must name Elena Santarelli. She was born in 1981 in Latina, Lazio region. Elena started her career as a model, and she made her television debut as an assistant to Amadeus in the Rai 1 quiz show. Later she hosted the sports program Stadio Sprint. In 2005 she participated in Rai2's reality show L'isola dei famosi as well.
As we're talking about actors from Italy today, you could see Elena Santarelli in her first movies, Commediasexi in 2006, then Baciato dalla Fortuna in 2011. One of her latest roles was in 2019 in the movie Se Mi Vuoi Bene. You can also find Elena Santarelli on Social Media, and if you're up for some Italian movies, definitely check out these we just listed.
7. Luca Argentero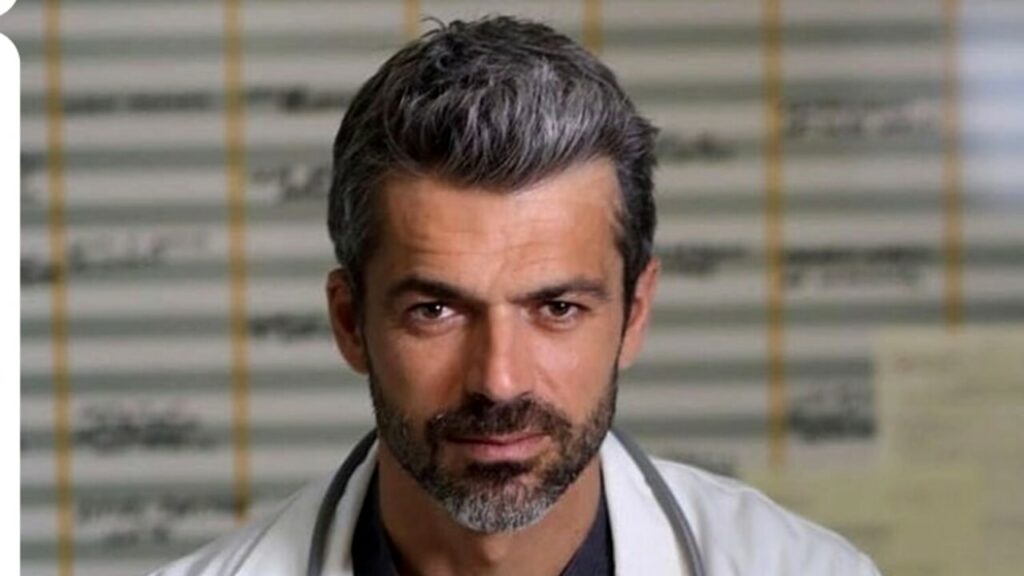 In the category of the most famous Italian actors born in the 70s', right after Roul Bova, the next in line of the most famous Italian male actors is Luca Argentero. He was born in Piemonte in 1978. Argentero found fame as a winner of the Italian Big Brother. Argentero's debut as an actor came in 2005 in the TV series Carabinieri, and in 2006 he acted in the movie 
A Casa Nostra, directed by Francesca Comencini. Saturno Contro, directed by Ferzan Ozpetek, Solo un padre by Luca Lucini, and Il grande Sogno, directed by Michele Placido, are his other well-known films. He became known to the international public after he played Giovanni in  Eat, pray, love along with Julia Roberts. In 2011, he worked once again with Michele Placido in Le Guetteur (Il Cecchino). In the same year, he was a protagonist of his first theatre pièce, Shakespeare in Love.
8. Elisabetta Canalis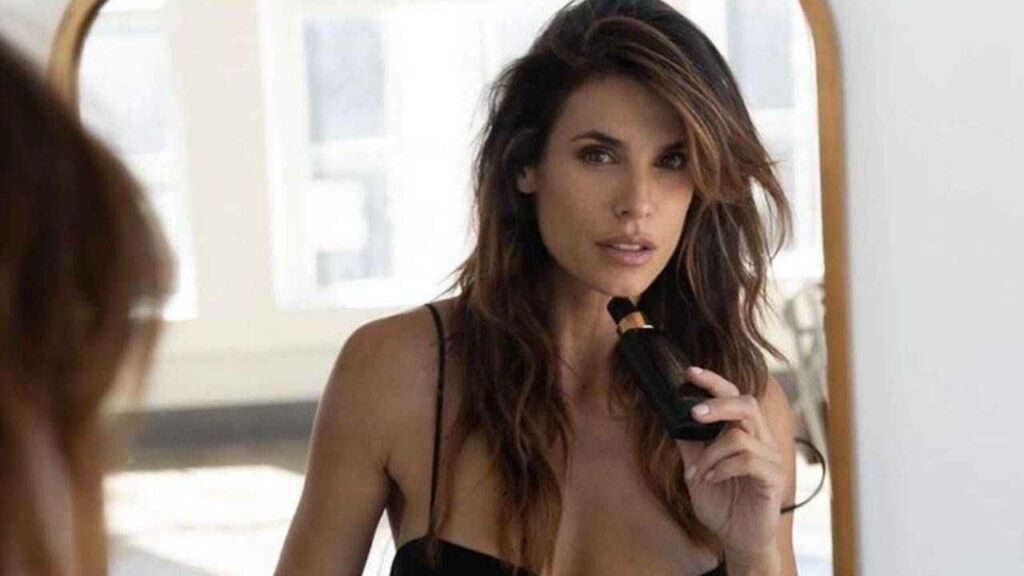 Elisabetta Canalis is another outstanding Italian actress to watch. When it comes to an actress in Italy, there are many amazing ones to name, but still, one of the most famous Italian actresses is Elisabetta Canalis. She was born in 1978 in Sassari, on the beautiful island of Sardinia. One of her greatest passions was always horse riding, and she was also involved for 2 years with George Clooney.
She had a very interesting romantic life, with famous people like Steve-O as well, Elisabetta Canalis married Brian Perri, and they also had a daughter in 2015. Now apart from the gossip, let's speak about Elisabetta Canalis as an actress from Italy. Some of her most famous first movies are European Gigolo in 2005, Natale a New York in 2006, and Virgin Territory in 2007. She had some more movies the next years until 2015, but since, she didn't have new roles.
9. Emanuela Postacchini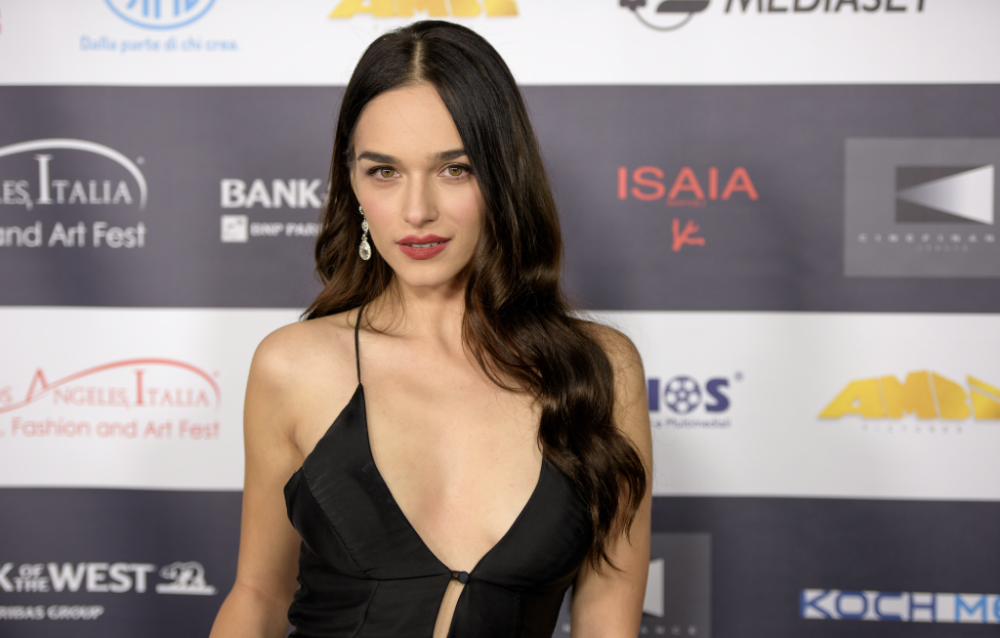 Continuing our list of actors from Italy, and especially young Italian actors, we must speak about Emanuela Postacchini. Beyond being one of the most famous Italian actresses who's also at a young age, Emanuela is also a model. Emanuela Postacchini was born in 1991 in Ancona, the Le Marche region. Today she's living in Los Angeles though.
Emanuela Postacchini was first seen in 2009 in the tv-series Squadra Antimafia, then in The Big Dream in 2009. Later, in 2012 she was seen in Poker Generation, and in the same year, she was seen in the Titanic series. This last one was followed by more and more American series and movies, such as Vegas, Third Person, the famous The Alienist tv series, and Who Is America too.
10. Alyssa Milano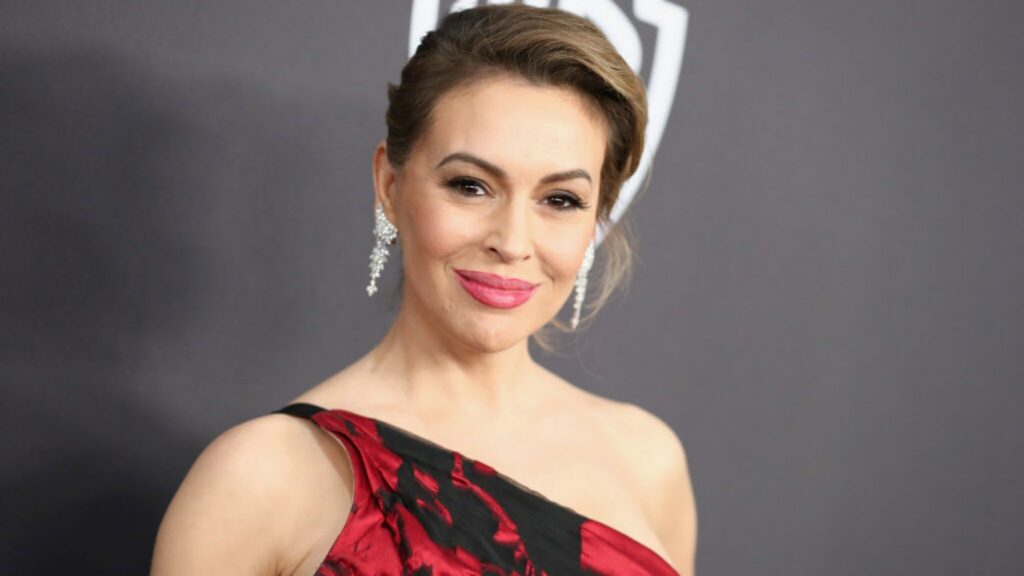 While Alyssa Milano is not a famous Italian actress, she can't miss this list since with her heritage, she qualifies as one of the Italian American actresses on side of Lady Gaga too. When we're looking for Italian American actors, you might be surprised how many of them if they are not fully Italians themselves, but their parents, or grandparents are/were.
For this reason, I've decided to add Alyssa Milano, the actress who played the role of Phoebe in the famous witch series, Charmed. (And she was my favorite). You could see her in other great movies such as Who's the Boss, Commando, Fear, or my recent favorite, Insatiable. This last one is a tv series and you can watch it on Netflix.
To say a few words about Alyssa Milano, she was born in 1972 in Brooklyn, New York City. She started acting at a really young age, and she is still one of the most outstanding actresses in the US. Her parents are Lin Milano who's a fashion designer, and her father Thomas Milano, a film music editor. Artist family.
Wrapping up the best actors from Italy – Italian Actress and Italian actors
Now that we've discussed the most famous Italian actress in Italy, as well as famous Italian actors, where we've been talking about Italian male actors and Italian actors in America. Now, please feel free to explore our website, and check out some of our similar lists! We've been covering the best digs, as well as the best singers today, and of course the most famous Italian influencers. We also have plenty of articles for Italian music, travel, brands, and much more! We at Italy Best speak about everything that's the best in Italy!
Pin it: 10 best actors from Italy – Italian Actress and Italian actors