15 Best Italian Men's Clothing Brands
How to dress like an Italian? Probably many ask this question, and no wonder since Italian style is elegant, timeless, luxurious, and always well put together. There are so many adjectives we can use. Italian mens fashion inspires thousands of men around the globe. For you to dress like one, you have to know the best Italian menswear brands.
This is where our article comes in handy. We've gathered some of the high-end Italian mens clothing brands as well as affordable ones. Dressing like an Italian doesn't mean you have to break the bank. But it does mean you might have to spend a little bit more than you would on any fast-fashion brands.
15 Best Italian Menswear Brands
On our list, you'll be introduced to everyday Italian men's casual fashion or to the brands that offer dashing suits and smart looks for any type of event. We have also included some luxury hats and shoes to go along with your impeccable Italian men's fashion garments. Carry on reading our extensive Italy fashion for men article. You can find some of these brands to shop on Luisaviaroma too!
1. Ermenegildo Zegna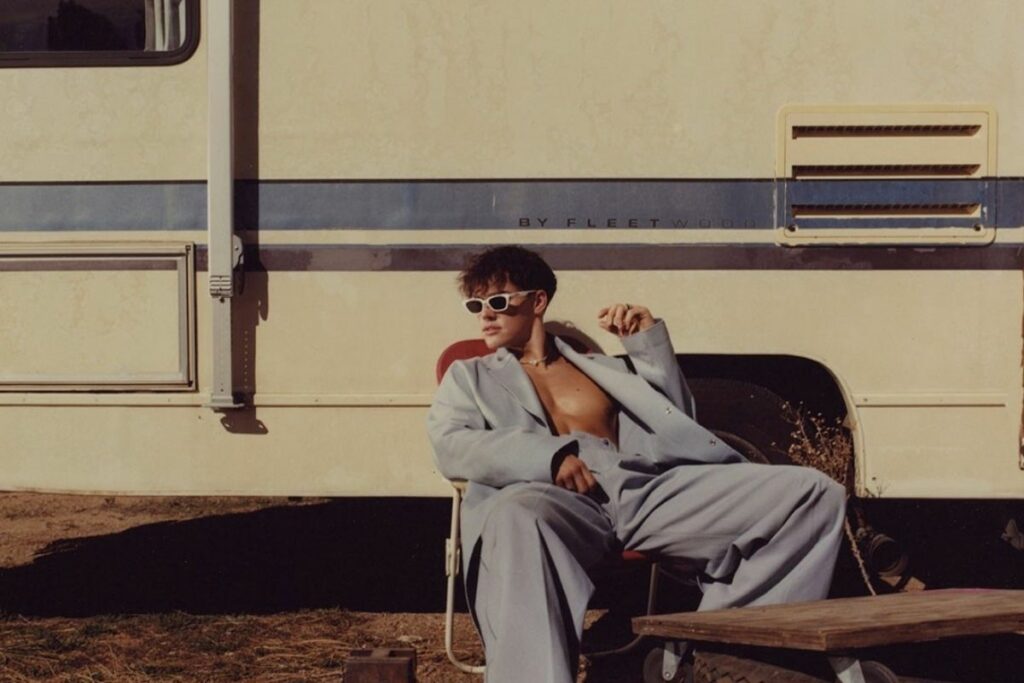 We're starting our list of top Italian mens fashion brands with an iconic one. Ermenegildo Zegna is a luxury fashion house born in 1910. Like many Italian brands, this too belongs to a family for generations now and used to be called Fratelli Zegna di Angelo. Ermenegildo created clothes thanks to his father's wool mill and looms from the Alps. Fast forward to today, Zegna is a well-known brand creating luxury wear for Men. Whether you're looking for suits, casual trousers, or even shoes, they have it all.
Firstly, there's a section for 'ready to wear' items that include all the regular clothing items. For example, jackets, suits, blazers, shirts, and so on. You can also book an appointment in one of their stores to create tailored pieces. This is a one-of-a-kind experience and the garments will be personalized to your style and body. Zegna also has a large variety of accessories, such as wallets, luggage, belts, hat, eyewear, and many more. If you want to dress like an Italian, this brand will help you achieve just that.
2. Canali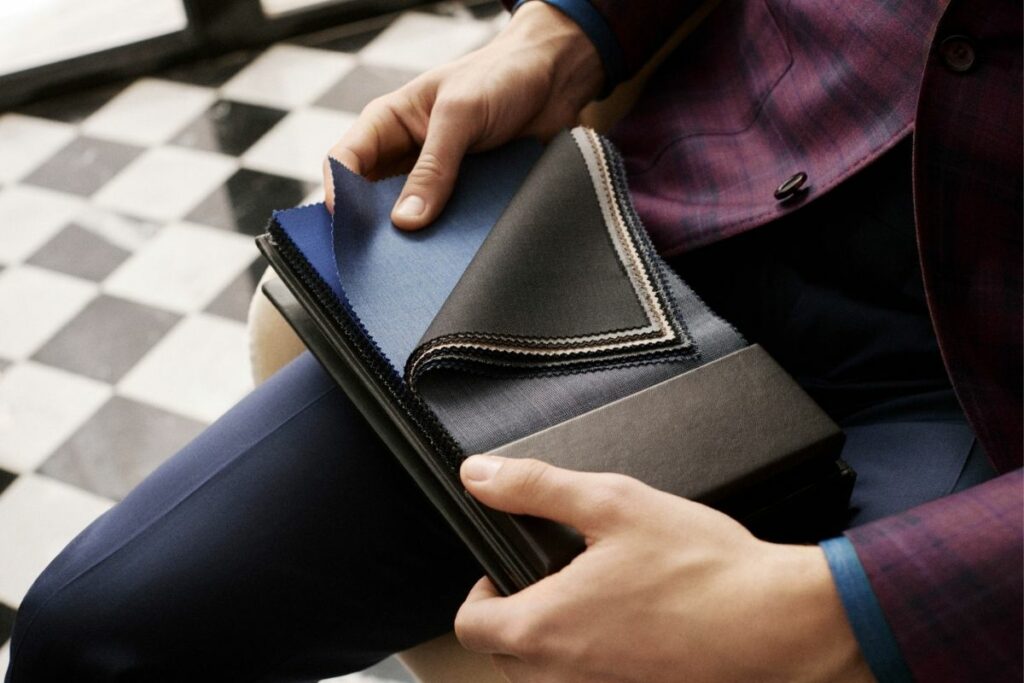 Canali is an Italian mens fashion brand founded in 1934 by The Canali Family. The brothers, Giovanni and Giacomo were already working in a factory as tailors. Since the factory was passed down to generations, it's natural they took over the business and their successors in the years coming. They made a name for itself as Canali, which is the first-ever brand that was working with mechanized cutting machines. Their headquarters are in Sovico, however, Canali is sold worldwide.
What can you find in Canali? Well, the SS22 collection is brilliant. Their #GENTLEGESTURES suggests that 'a simple gesture is enough to express ideas, feelings, moods'. This collection is a mix of contemporary and sophisticated. Three styles are available. First of all, there's one with more of a classical style, where you wear a beautiful suit that gives out a smart-casual look. Secondly, the next look is even more casual, consisting of linen trousers and silk/cashmere coats.
Lastly, Canali introduced 'weekend wear' as they would call it. It's perfect for any occasion, meeting with friends and family or going out in nature. They consist of wool and lyocell coats, linen shirts, and some cotton stretch pants. You simply cannot go wrong with Canali Italian menswear.
3. Brunello Cucinelli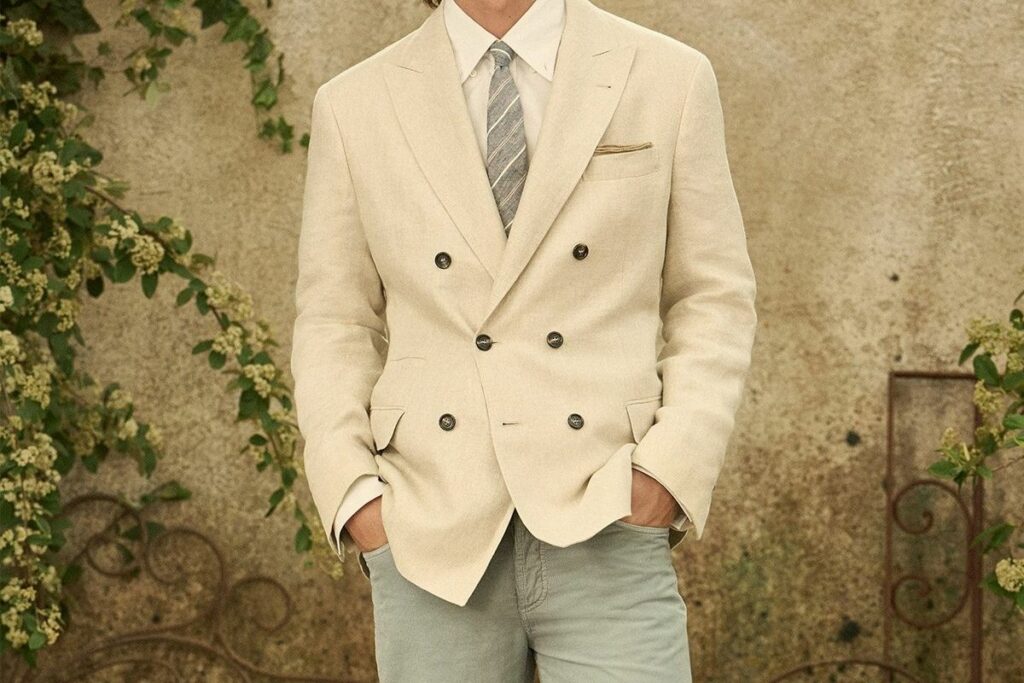 You must already know Brunello Cucinelli, one of the best Italian menswear brands. The founder of this Italian luxury brand is Brunello Cucinelli. He started the company in 1978 specializing in cashmere garments for women. Although the brand today is more known for being among the high-end Italian mens clothing brands. Even Jeff Bezos wears the clothes!
When you look at the website, the simple yet elegant Italian style is all over. Although these pieces are rather expensive, they are well worth the money. You can dress up for any occasion with Brunello Cucinelli clothing. Their suits are beautifully tailored and available in multiple different colors.
For example, deep blue, black, and many shades of grey. Another great category is knitwear. Choose from the many styles of sweaters and cardigans for a casual or smart look. The brand also makes beautiful shoes that you can wear with your newly purchased stylish Brunello Cucinelli menswear.
4. Luca Faloni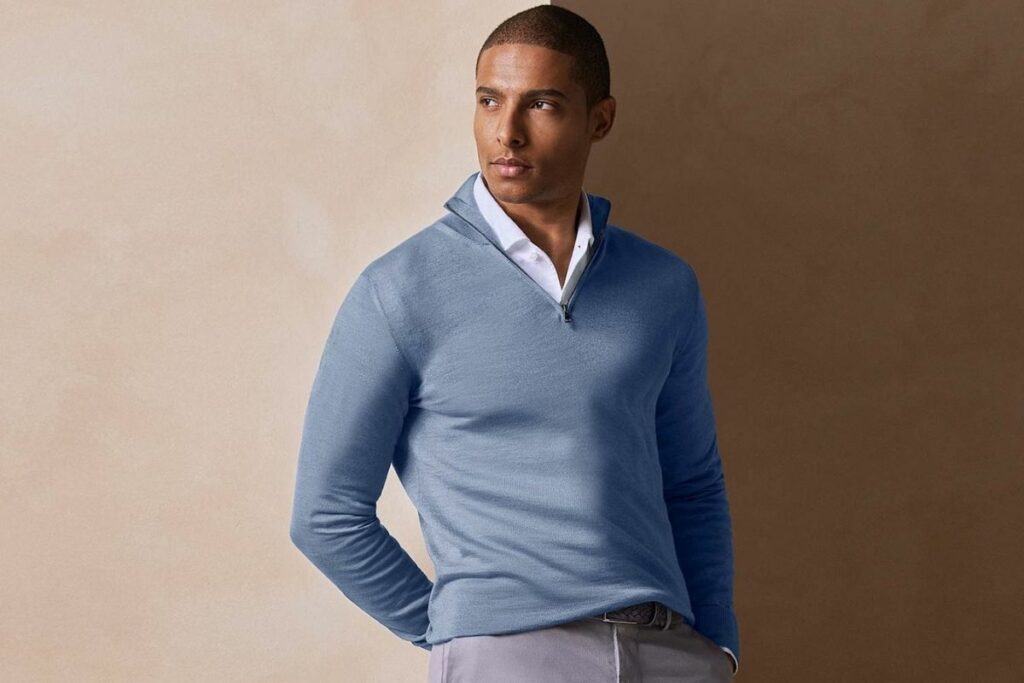 Unlike most Italian mens fashion brands, Luca Faloni is not such an old brand. It was founded by Luca Faloni in 2014. The reason why he wanted to create a menswear fashion brand is that he was already brought next to fabric mills as well as learning artisanal craftsmanship in Turin. Luca Faloni only sources materials that are of the best quality and have the lowest impact on our environment.
Whatever clothes you buy, you'll be able to tell that it's made with durable and the best fabric. It's not just about the fabric, but also the artisans that create it. Luca Faloni hires the most skilled artisans to craft its clothing. On the website, you can shop for either materials or designs. From the materials section, you get to choose between cotton, linen, silk-cashmere, cashmere as well as leather.
The silk-cashmere clothes look so comfortable, like the one in the photo. Different styles are available such as zip-up shirts, polo, crew neck, or even v neck. Wearing good quality clothes is a must and the cotton designs are not only form-fitting, but they are healthy for the skin as well. If you like more relaxed shirts and trousers then you'll love cotton ones. You can also shop by look, there are 10 different ones styled on models on the website that allows you to purchase each individual product or just to give you an idea on how to pair the items.
5. Pini Parma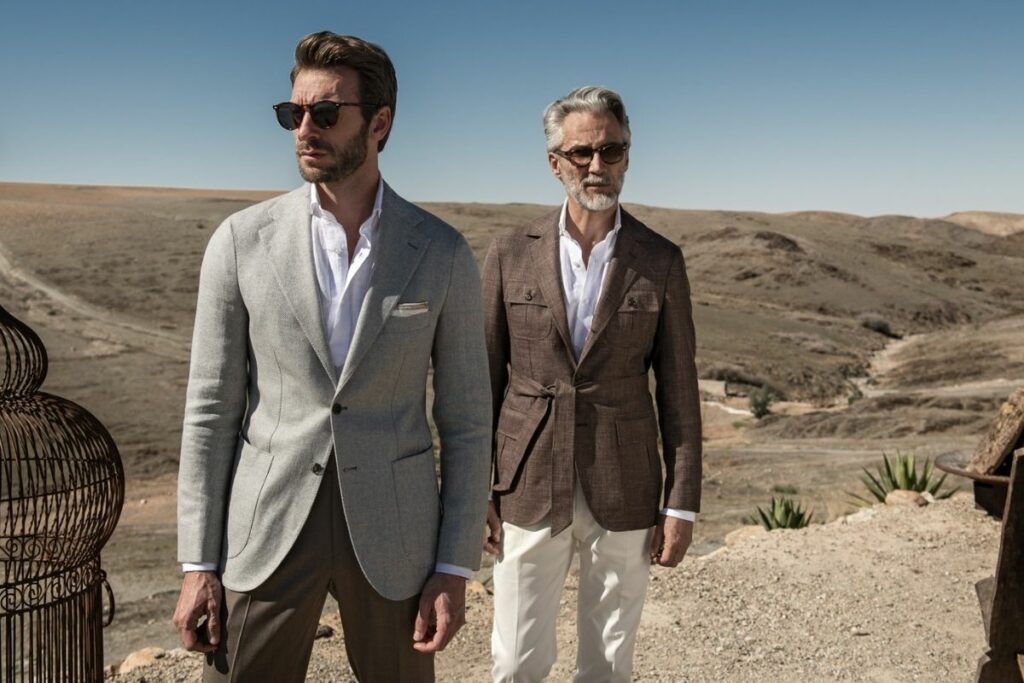 Pini Parma is probably my personal favorite of the Italian mens clothing brands. Why is that? Well, they have a sort of style that would look good on every man. It was founded by Thomas Pini in 2017. So again, the brand is very new yet it is doing incredibly well. As seen from the clothing, they offer everyday Italian men's casual fashion and the highest quality materials. These are timeless pieces and are not influenced by fast fashion trends.
Whatever you buy from Pini Parma should last you years. Everything is fully made in Italy. As said by Pini Parma 'the Italian Style has always been characterized by an equilibrium between elegance and boldness, having a traditional and contemporary styling'. They create capsule collections and limited edition clothing so you feel your best and most confident self while wearing them.
The suits are truly exquisite pieces. For example the 'green double-breasted suit' is beautiful. The color, the style, and the fit, it's just amazing. Are you looking for the best trousers? You can find them at Pini Parma. The Soragna Capsule Collection is one you should definitely check out while you're browsing the website!
6. Aspesi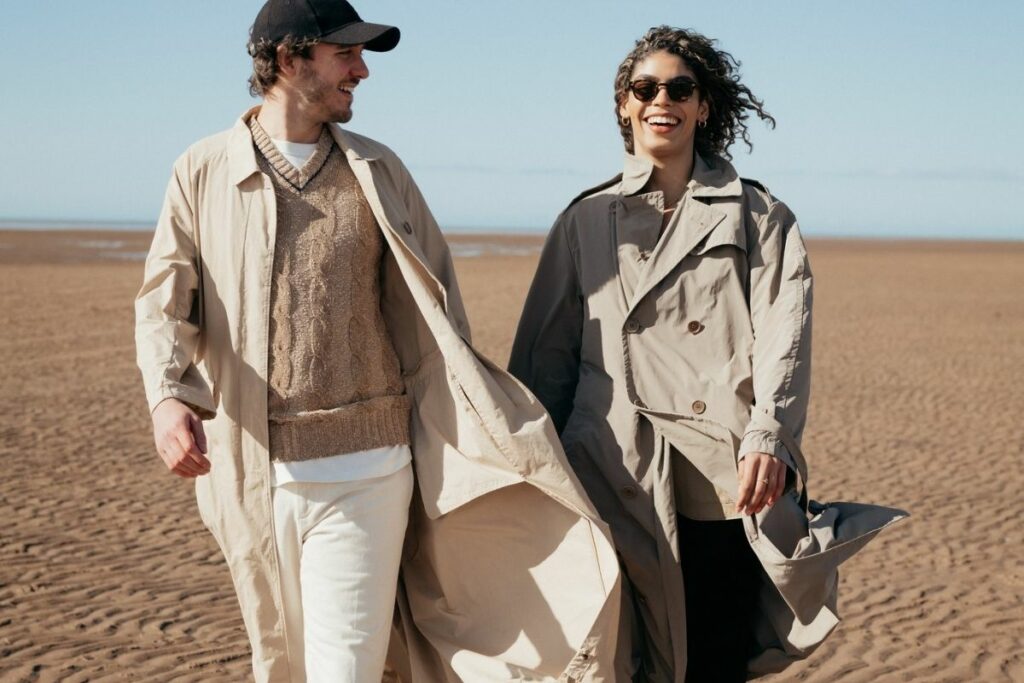 Back to our old school and best Italian menswear brands, Aspesi was founded in 1969 by Alberto Aspesi. They have a few generations behind them and even more experience in creating the best garment for men. For example, their first shirt was a leopard print shirt for men. What can you find when you go on the Aspesi website? You'll find the usual clothing categories for men. Let's take the outerwear section as an example.
There are several types of jackets in different colors and styles. While most of the brands would keep the neutral colors, Aspesi is bold enough to introduce lilac, purple and bright orange. The knitwear and sweatshirt section is also impressive. Again, some of them have very bold colors, while others are patterned or just plain styled. But the quality is something we should mention.
The pullovers are made out of the finest cotton material. They will fit nicely to your body and if you take care of them while washing, they could last a good few years. When in doubt, just check out their Lookbook section for outfit inspiration. Lastly, no outfit is complete without accessories. Italian fashion for men can include accessories like hats, scarves, and a nice leather belt. You'll find all of this at Aspesi!
7. Boglioli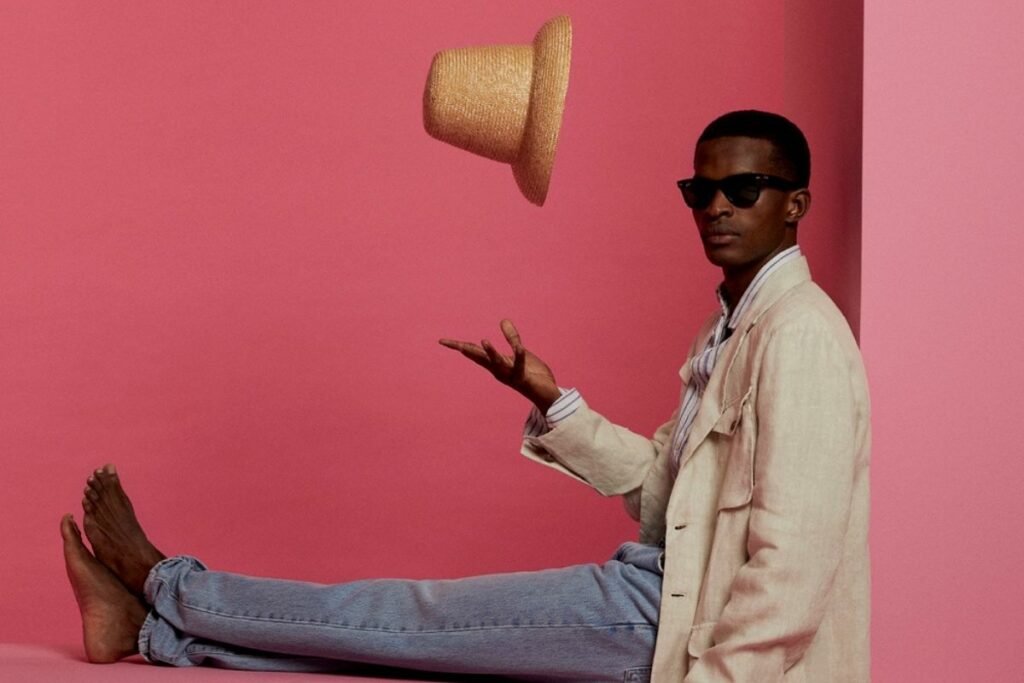 Continuing our Italian mens fashion brands, Boglioli is another ran by multiple generations. The brand itself was founded in 1974 and the first collection was presented in 1987. What makes Boglioli different from other brands? Their way of tailoring garments goes back in time, learned by the first designers of the 19th century. They have a concept of 'soft tailoring' which means that the clothes are elegant, with a light style, and characterize men as they were in the '20, but with a bit of a modern twist.
It also means that the structure of the clothes follows the natural movement of the body. If you look closely, the jackets and blazers are unstructured thus creating 'effortless style'. You can get lost in all the different styles of garments Boglioli has to offer. Looking at the jacket section and the models wearing them, it is clear what they mean by soft tailoring. These jackets or casual suit jackets look perfect on anyone with a smart and edgy style. Not to mention they look great either with a classic shirt underneath or with a t-shirt too.
At Boglioli, you get to choose your suits made from wool, cotton, linen, and silk. These are all available in sets, so you would have to purchase the suit jacket and trousers in pairs, rather than purchasing them separately. The color selection is versatile yet subtle. There's something that will suit any man with any skin color and tone. You'll be looking like a real gentleman!
8. Rubinacci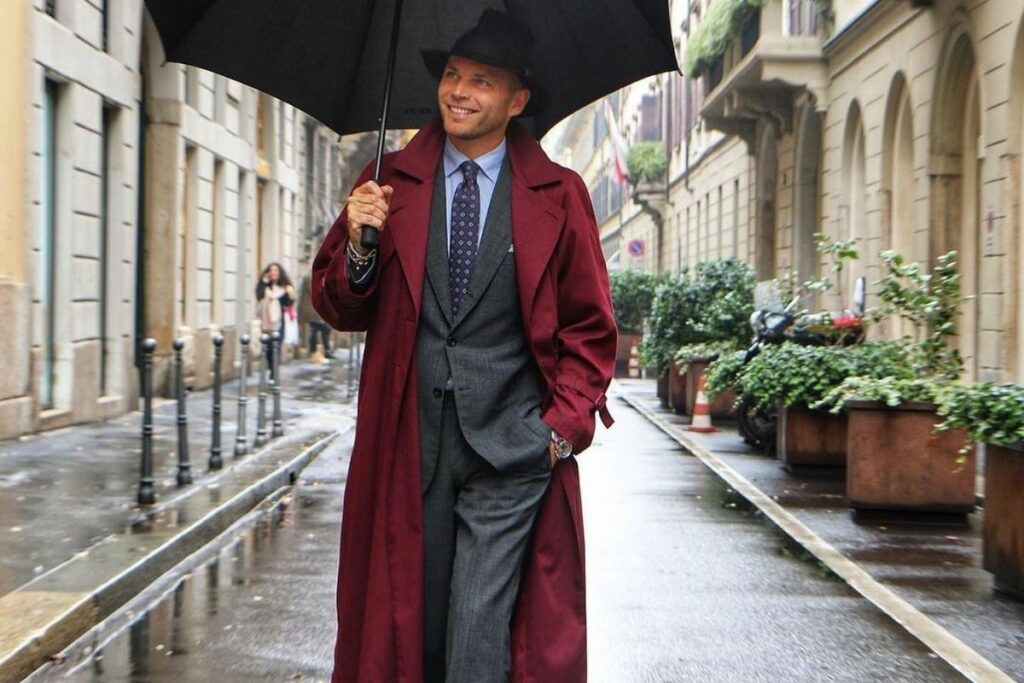 If you're looking for everyday Italian men's casual fashion, Rubinacci might be the brand for you. Founded by Gennaro Rubinacci in 1932, it's an Italian luxury clothing company. He created his own workshop in Naples hence why the clothes have 'Neapolitan Style'. That style is elegant, with jackets with empty shoulders, no padding, and soft details. Today Mariano, who is the son of Gennaro, and Mariano's son Luca are taking care of the atelier.
They are a worldwide brand with offices in Naples, Milano, and London. If you have been looking for those beautiful long coats such as in the photo, Rubinacci has just the one for you. At the moment there are some limited edition cashmere raglan coats. At the same time, there are plenty of them which aren't limited edition but are still beautiful. Pair this jacket with one of the linen pants and you'll be looking like an Italian.
The brand also has a number of accessories, like ties and bows, pocket squares, jewels, scarves, and much more. Italian fashion for men can be really easy if you pick your garments from Rubinacci. As we mentioned at the previous brands, they always have a lookbook page. Here, there's a category called Luca's wardrobe where you can get inspiration for all seasons on how to dress.
9. Brioni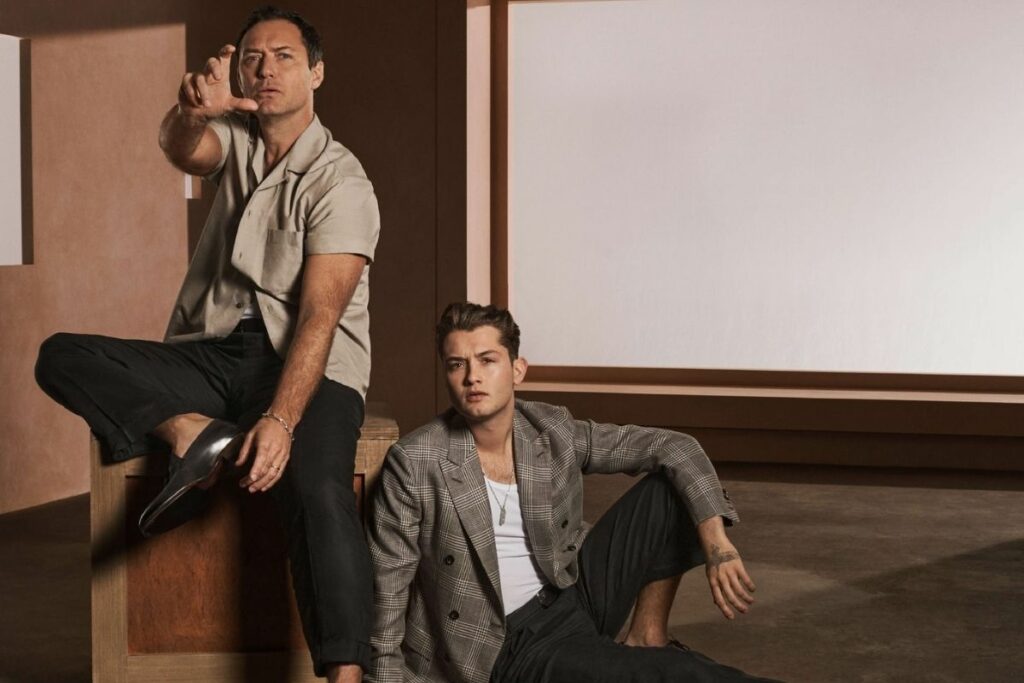 Love what you see in the photo? That's Brioni's quality clothing. Founded in 1945 by Nazareno Fonticoli and Gaetano Savini. Nazareno was a master tailor while Gaetano was a smart businessman. Thanks to their brilliant partnership, they created an amazing brand that has survived through decades and it's still thriving today. Brioni has stores throughout Europe so if you want to check out their clothing, you can pop into a store.
There's one in Rome, Milan, London, Frankfurt, and even in the USA in Las Vegas or Miami. You can purchase the garments in two ways. Either by requesting an appointment in one of the stores and getting it tailored or by purchasing already-made clothing. Brioni is a top men's Italian fashion brand so you'll want to have a look at what they sell.
For example, in their Essential line, there are casual pieces suitable for the office. Such as long-sleeved polo shirts, crewnecks, trousers, jackets, and so on. Are you looking for the perfect coat or jacket? Well, Brioni also has some of the most beautiful outerwear. Bomber jackets, silk blousons, denim jackets, you name it.
10. Barena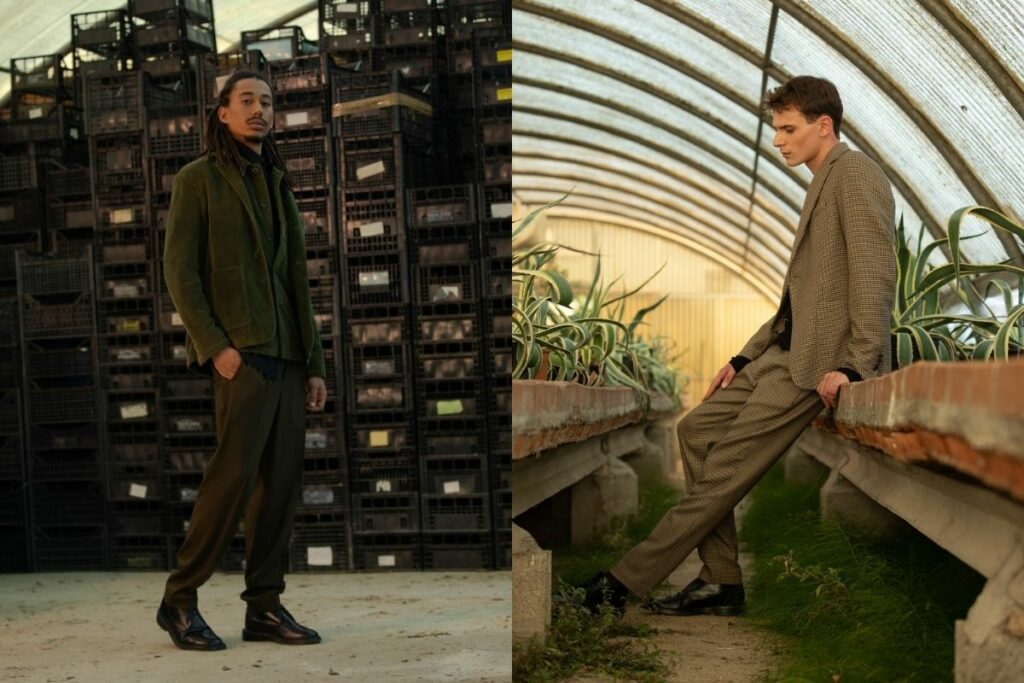 Barena is one of the famous mens Italian knitwear brands established in 1993. This company is also family-owned and they have influenced the way men dress outside of Italy. As we know, Italian fashion and menswear is elegant and many want to copy their style. Barena came into the industry and showed men a different way of dressing, a bit sporty but also casual way.
When you look through the clothes, you'll find simple garments designed in an elegant way. They do not have any crazy details about them, yet when you put together the pieces any man is guaranteed to stand out in any room. Barena also has a category for new arrivals.
For example, right now on the website, they have pieces like the jacket Borgo Balco Grigio, the Corso Telino Osso, or the Trousers Capovae Balco Grigio. The men's summer edition lookbook is full of great outfits that you can get inspired by. And Barena clothing is quite affordable too, considering the quality ingredients they use.
11. Tod's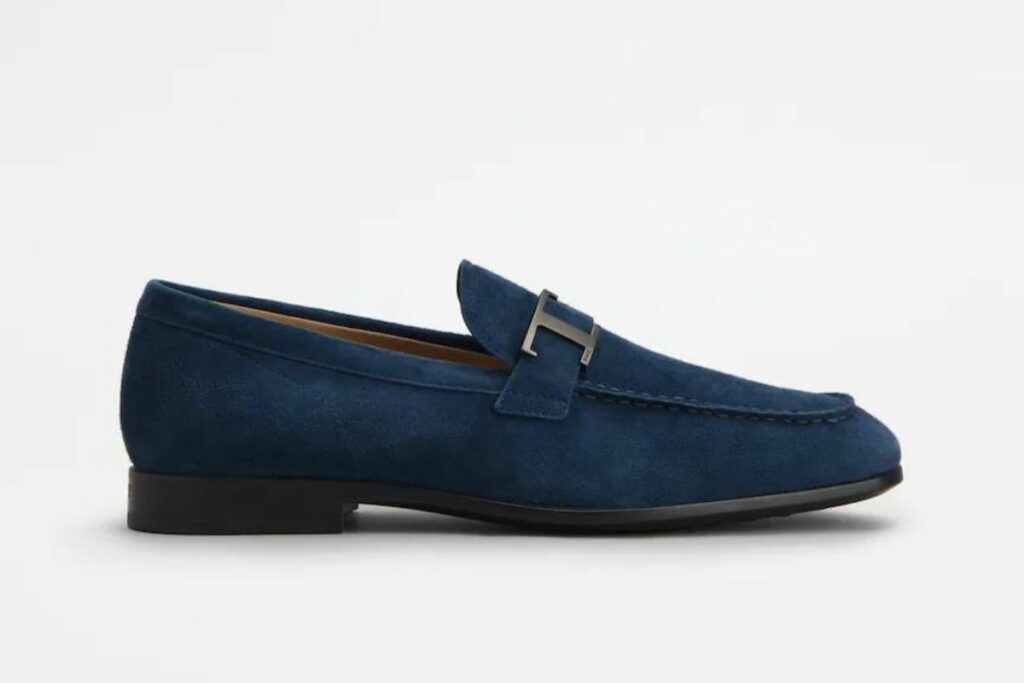 Shoes are essential when it comes to Italian mens fashion and Italian menswear. Tod's is one of the best shoe brands on the market and they will complete any outfit you choose from these brands. What you need to know about Tod's is that it was founded in the 1970s with a vision to create quality footwear. Soon they were famous for elegant Italian shoes with a refined taste.
These shoes are not only made by Italian artisans, but they are timeless pieces you get to wear for many years. Italian style is not something that will disappear. The shoe collections have a lot of different styles. Choose from loafers, ankle boots, lace-up shoes, and even sneakers. Whether you're wearing a suit or more of a smart look, these shoes will be your best friend. Tod's ankle boots in suede leather are especially eye-catching! But you cannot go wrong with a classic leather ankle boot either.
12. Stefano Ricci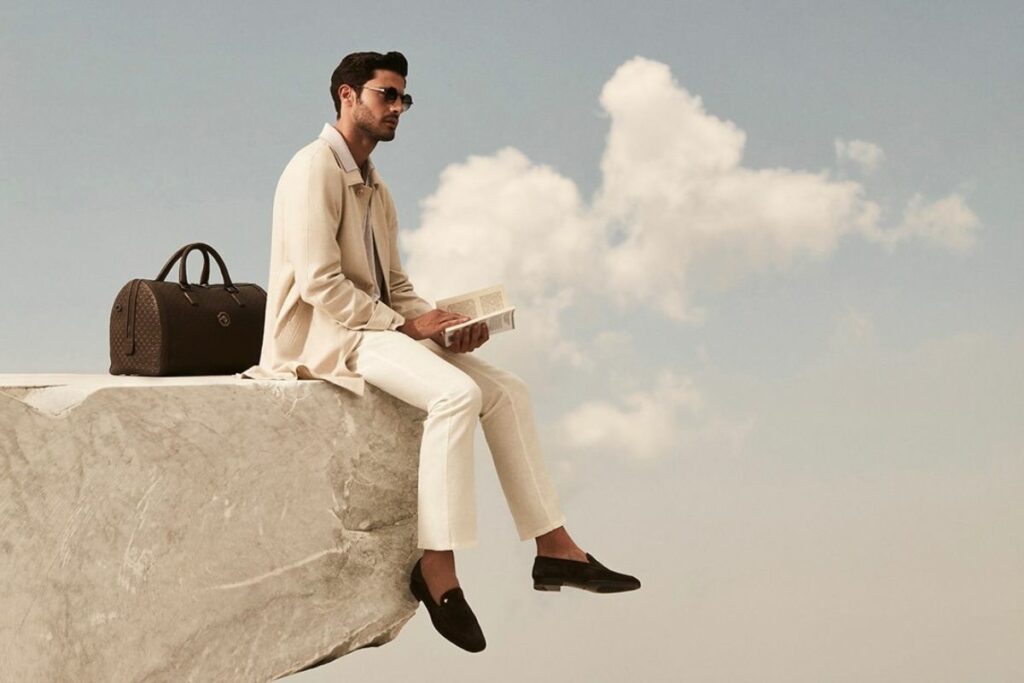 If you're looking for luxury menswear then choose Stefano Ricci, one of the top Italian mens fashion brands. It was founded by Stefano Ricci and his wife in 1972. They are 100% 'Made in Italy' and these garments are here to impress. The small family-run business is now a luxury group employing over 600 people worldwide.
Stefano Ricci is still a part of the design team, along with his sons who are CEO and Creative Director. They also have around 19 shops in different capitals. The brand sells many different items. Besides your regular menswear items, you can find shoes, fragrances, and even watches.
Needless to say, their suits are of the highest quality and tailored to perfection. Although on the website we could only find three models. The trousers can be paired with their beautiful shirts. When you enter a room wearing Stefano Ricci, you will make the best of impressions. We can only say good things about the brand. There aren't any specific collections and these pieces are supposed to last you many years!
13. Loro Piana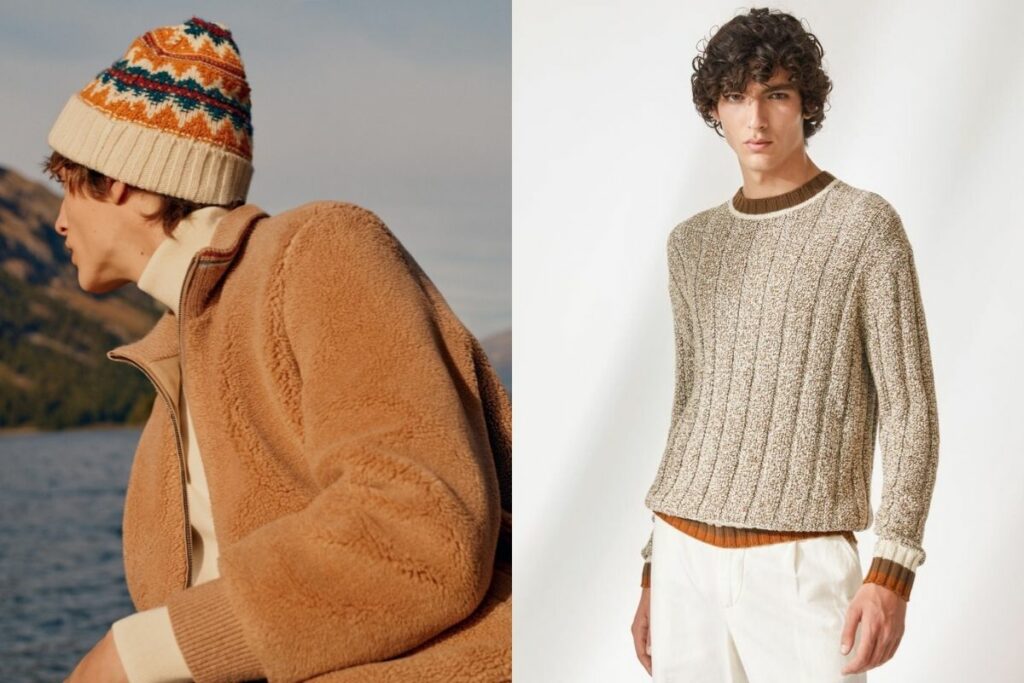 In case you were in the search for mens Italian knitwear brands, Loro Piana is one of those brands. They were founded in 1924, nearly 100 years ago by Pietro Loro Piana. Originally the company was specializing in cashmere and wool products. The brand is still doing well today, after so many years. They produce over 5 million meters of fabric yearly as well as supply textiles to other brands.
Loro Piana's knitwear section is premium. You'll see them made mostly of cotton and cashmere. The is the epitome of high-end Italian mens clothing brands. Not everyone will be able to afford them, but those who can be looking like they came from one of the richest families in Italy. In the ready-to-wear section, the coat sand trench items are beautiful. One that caught my eye is the Clayton trench coat made of cotton, silk, and virgin wool. It is also water-resistant thanks to its rain system treatment.
If you want to be on-trend, check out their SS22 collection. These garments are of light blue and dark blue color. The tones are very pleasing, they remind you of the sea. Loro Piana also sells shoes and accessories for men, so have a look at the website to find your next outfit.
14. Missoni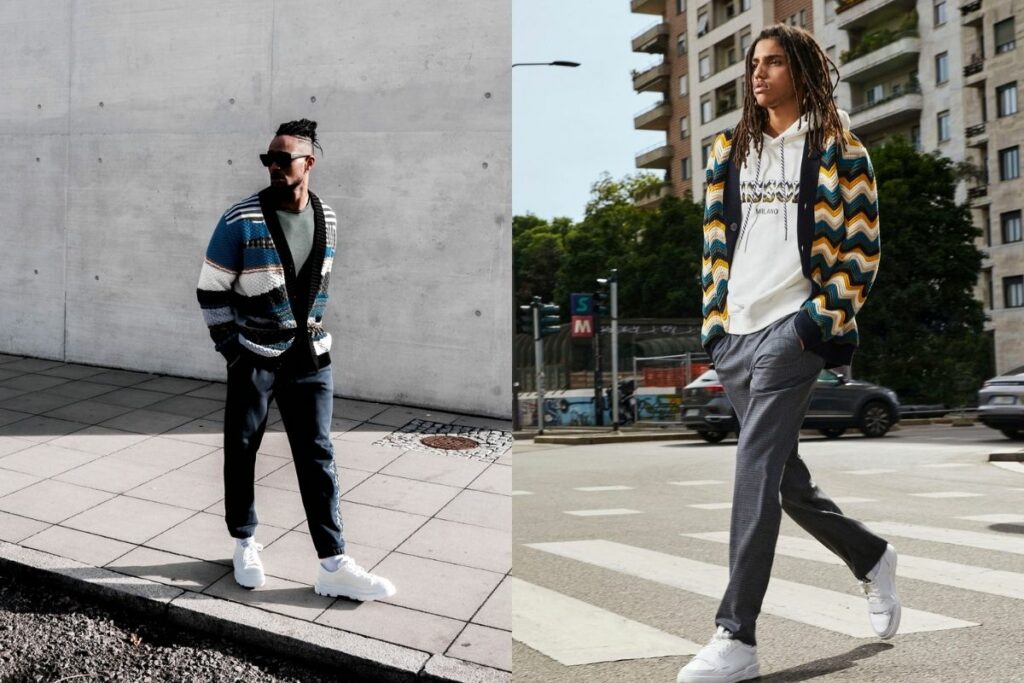 We are getting to our list of Italian mens clothing brands. Missoni is a brand from 1953 founded by Ottavio and Rosita Missoni. They are also a luxury fashion house specializing in Italian mens summer fashion, as well as colorful knitwear designs. Their newest collection is called Missoni Men SS 22. It's a versatile and contemporary wardrobe. Missoni wanted to reflect the dynamic lifestyle of the modern man. What does this collection include? Well, a bunch of fun colors, geometries and knitwear while making them look sporty.
You wouldn't think of geometries like this, but these pieces still look classic and elegant. In most cases anyways. If this collection is not really your style, no worries. There are plenty of options in the mens section for classic trousers, shirts, and jackets.
This brand might not be your go-to when you have a wedding to attend, however, as far as Italian mens summer fashion goes, they are the perfect pieces. With the versatile garments, you can dress them up for a bit more serious event or dress them down for casual meetings. Missoni sells beachwear as well as accessories for men.
15. Borsalino
Borsalino might not be a clothing company, but hats can be an amazing accessory to Italian men's fashion style. They are probably one of the oldest brands dating back to 1857. Borsalino specializes in luxury hats and they are a beautiful addition to your already stylish and elegant closet. The founder was Giuseppe Borsalino from Alessandria. He used to work in a workshop creating felt hats. The brand won the Grand Prix therefore the success was set out for Borsalino for the years coming.
Even Hollywood movie stars would wear hats in the movies. For example in a scene in Casablanca. So what type of hats can you find? Well, there are the felt hats, of course, the signature piece of Borsalino. A very classic one is 'Country Allesandria' in different colors. You can find straw hats, fedora, Panama, or rollable hats. Another classic is the 'Amedeo Fine Panama Wide Brim'.
A brilliant feature on the website is the 'shop by mood section'. If you're going to travel somewhere, to a party, city or even the countryside Borsalino categorized the hats for you to find them easily. Let me tell you, the countryside has some dreamy hats!
Italy fashion for men – Conclusion
This concludes our list of Italian mens fashion brands. If you were looking for mens Italian knitwear brands or even Italian mens summer fashion inspiration, we hope you have found them among these 15 brands. Some of these have been around for decades and still deliver the best quality for their customers. You will surely fall in love with them!
Pin it: 15 Best Italian Menswear Brands