10 Best Italian Sportswear Brands
Have you been looking for Italian sportswear brands, Italian activewear brands to shop from? Or sportswear brands specifically created for your favorite sports? Look no further. We're sure you'll find your favorite Italian sportswear brand on this list. These Italian sportswear brand names are mostly known, but some might be new to you.
10 Best Italian Sportswear Brands
What we love about this Italian sportswear brands list is that you get the best brands for casual wear, we have included a brand that manufactures cycling clothing, and some of them create sportswear for all sorts of different sports.
If you have been thinking of getting into playing basketball or football, go to the gym or go jogging, but are not quite sure what brand to choose to buy clothing from and you are especially fascinated by the great quality of Made in Italy products, you might want to hear about our Italian activewear brands list. Now, to find the best fit for you, have a look at our list of Italian sportswear brands!
1. Fila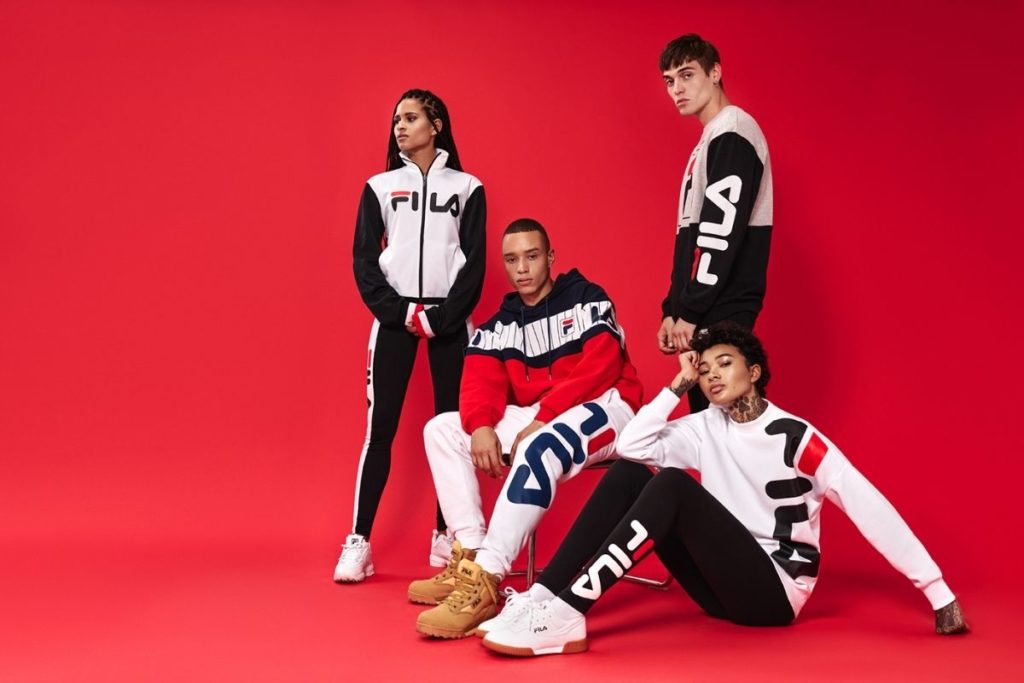 There is a common misconception about Fila, the very famous Italian sportswear brand which is thought to be Korean. Fila is manufactured in Korea, however, it was founded by Ettore and Giansevero Fila in 1911 in Piedmont, Italy. Fila is a well-known brand and loved over the whole world as it produces quality and affordable sportswear.
We started our Italian sportswear brands list with Fila as we already love their sneakers. So what style are their clothes? It is on the sporty side, without a doubt, but some of the items you can wear on the streets too. Fila has a whole separate section for Tennis outfits. For women one of the categories includes Activewear. I must say the clothes are really well designed and you'll feel motivated to work out.
2. Kappa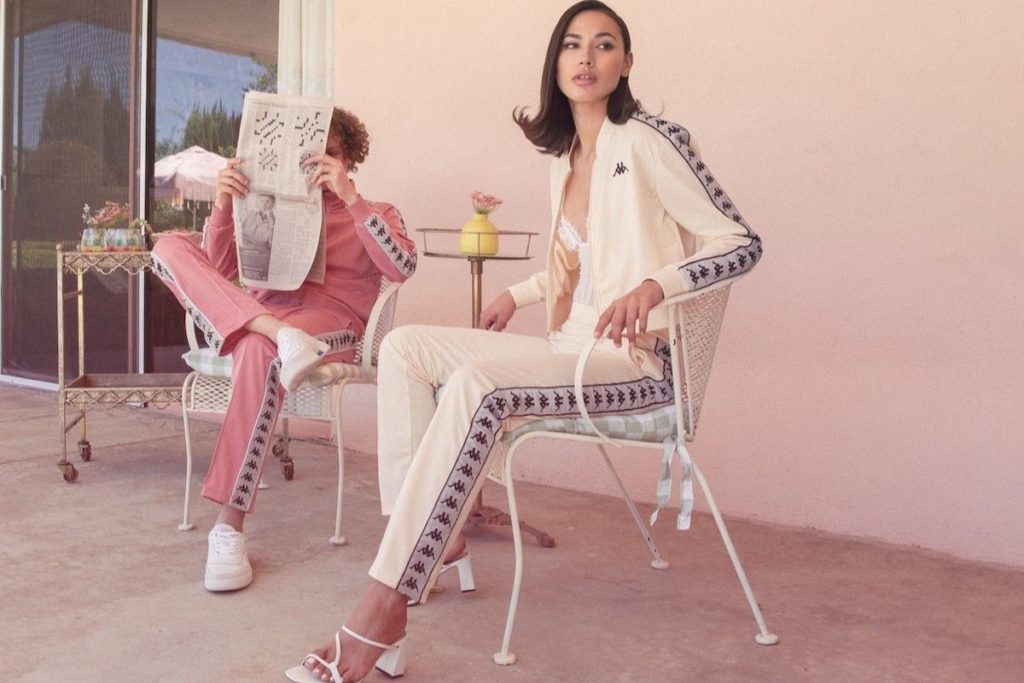 I am sure you are also familiar with Kappa, one of the renowned Italian sportswear brand names. Kappa was born in Turin, Italy at the hands of Marco Boglione in 1978. The cool thing about the Kappa brand is that they offer sponsorships for a huge variety of sports. Some of these include Formula 1, basketball, boxing, ice hockey, golf, and many more.
While looking at their clothes, Kappa is quite a fashionable brand. They produce sportswear that also feels comfortable and looks well designed. Their latest collections are Spring 22 and Winter 21 for both men and women. At the men's section, there is a category called Robe di Kappa which even sells blazers and trousers.
3. EA7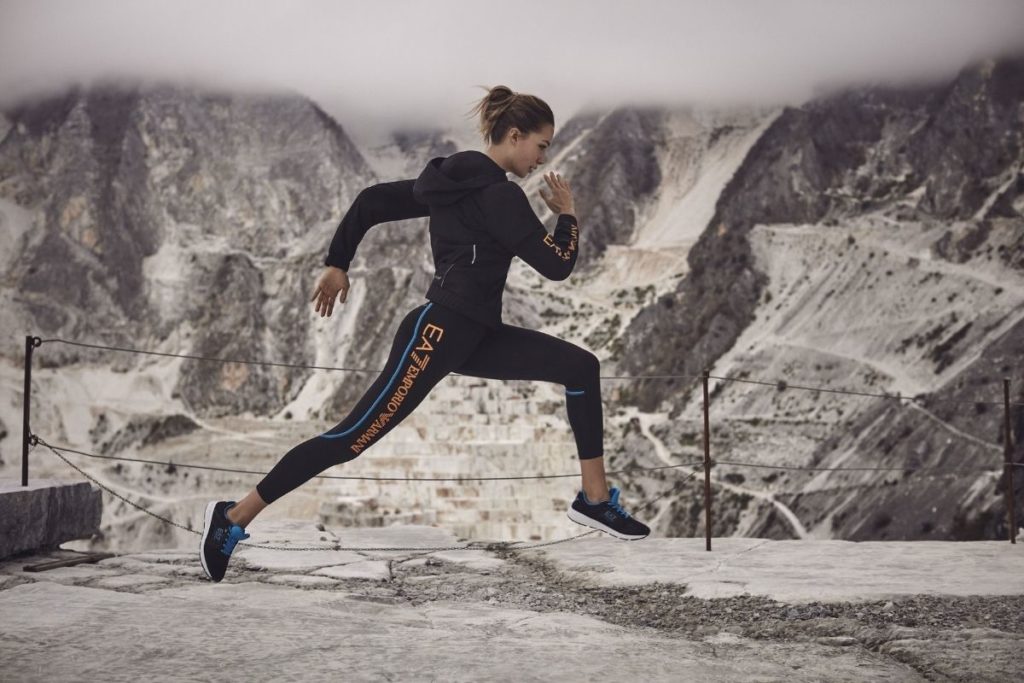 If you are familiar with our beloved Armani, the world-famous fashion house then you must have heard of EA7, Armani's Italian sportswear brand. It was founded in 2004 and the idea behind the brand was to bring you high-performance sports clothing. The number 7 stands for Milan's soccer player Andriy Schevchenko.
Naturally, EA7 has a similar design to Armani. The sportswear is quite simple but the logo of EA7 and Armani are present on the clothing. On the website, you'll find everything from T-shirts, to tracksuits, dresses, and even swimwear. Sportswear dresses? Yes, Armani designed a Tennis Pro dress called Ventus7 and it looks amazing! Let's move on and see what is on the Italian sportswear brands list. EA7 is also the official dresser of the Italian team at the 2022 Olympics.
4. Diadora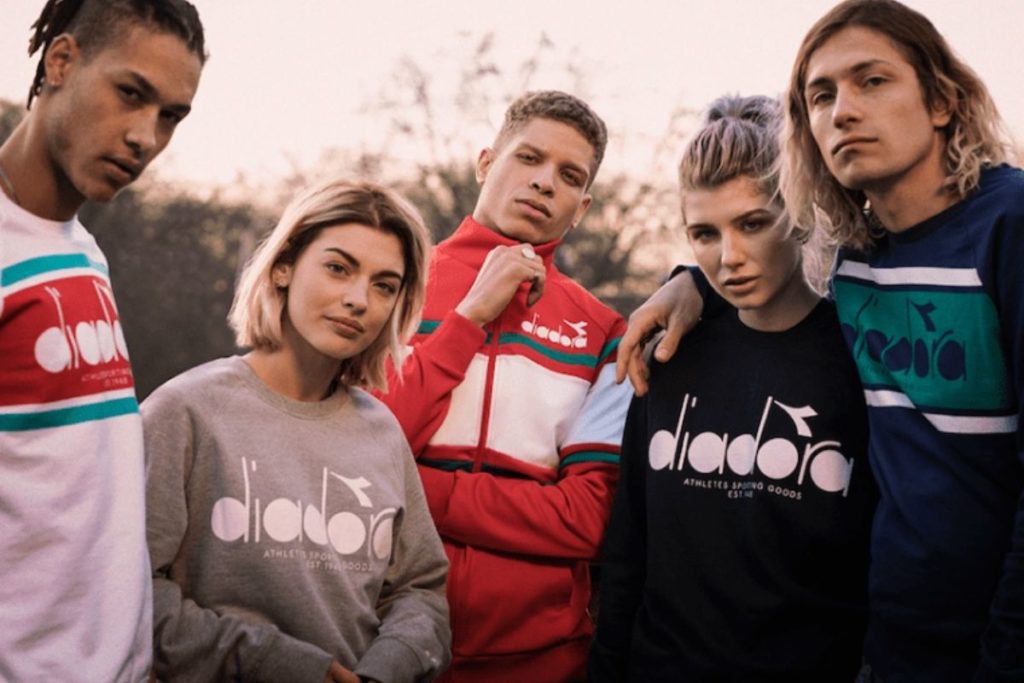 We have talked about Diadora, one of the Italian sportswear brand names on Italy Best. Founded by Marco Danielli in Caerano di San Marco about 74 years ago. The Owner of Diadora is the famous Geox company. Diadora mostly specializes in sportswear and footwear. We can assure you their sneakers are of high quality. The brand commercializes football balls in the US market as well.
As far as clothing goes, Diadora sells for women, men, and kids too. You can break down the sections for sport on Running, Tennis, Fitness and Football. Their gym clothes seem to be of premium quality and well prices are a bit higher than your regular Adidas or Nike brands. Check out the website for sales!
5. Pantofola d'Oro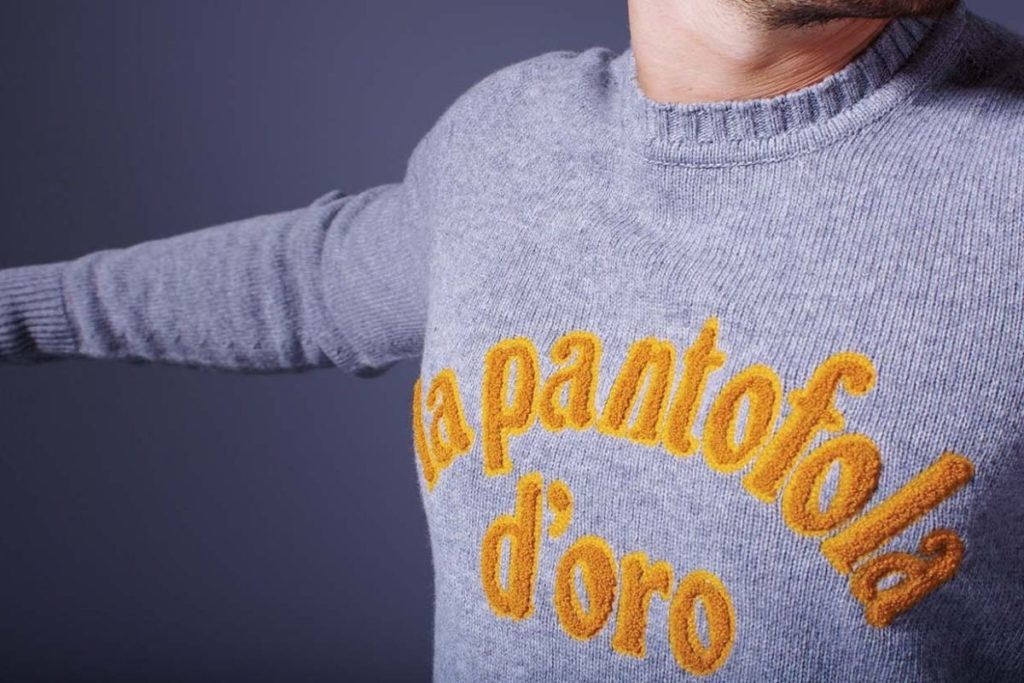 This next Italian sportswear brand started out with football boots and clothing in 1886. Pantofola d'Oro was founded by Lazzarini family and later during the 1950's Emidio Lazzarini took over the business. As he was a wrestler he started making his own wrestling shoes.
Pantofola d'Oro doesn't just create football shoes, for both women and men you'll find a wide variety of regular sports shoes. The clothing is very simple, with the Pantofola d'Oro logo written in big yellow font. You can buy shirts and hoodies, although they are created mostly for men.
6. De Marchi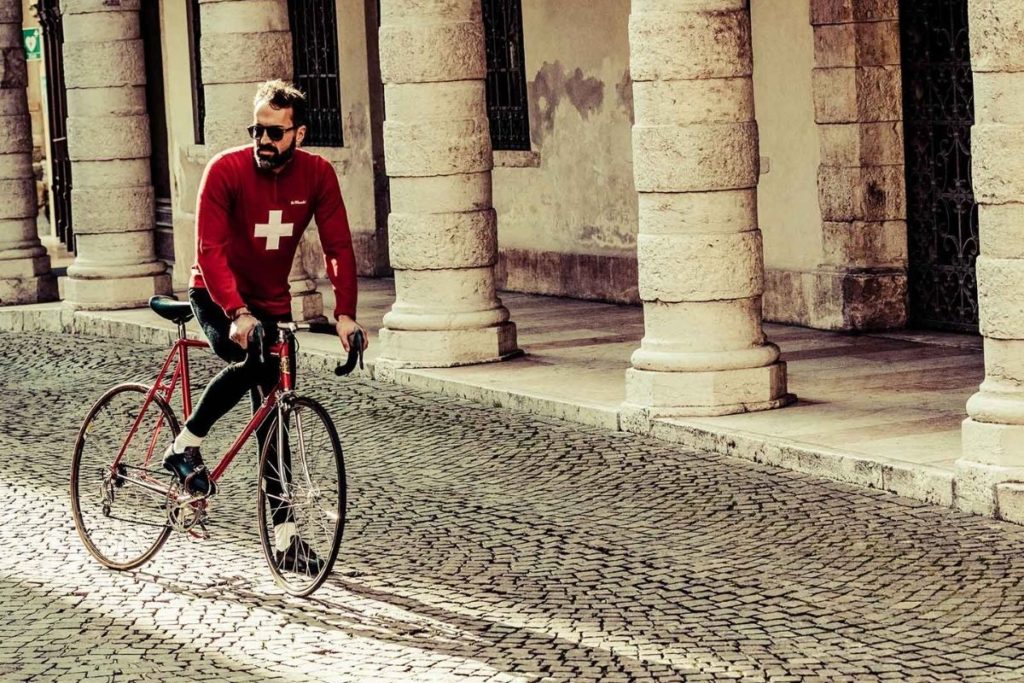 As Italians love cycling we wanted to introduce one of the Italian sportswear brand names. De Marchi was founded in 1946 by Emilio De Marchi who created handmade apparel for local sports communities. The first person to win a race while wearing De Marchi was Fiorenzo Magni.
On their website at demarchi.com you'll find cycling clothes for both women and men. The Performance line is of great quality and the prices are really good too. Their clothes are colorful, yet there are enough basic pieces to choose from as well. Definitely one of the Italian activewear brands you should look out for!
7. Errea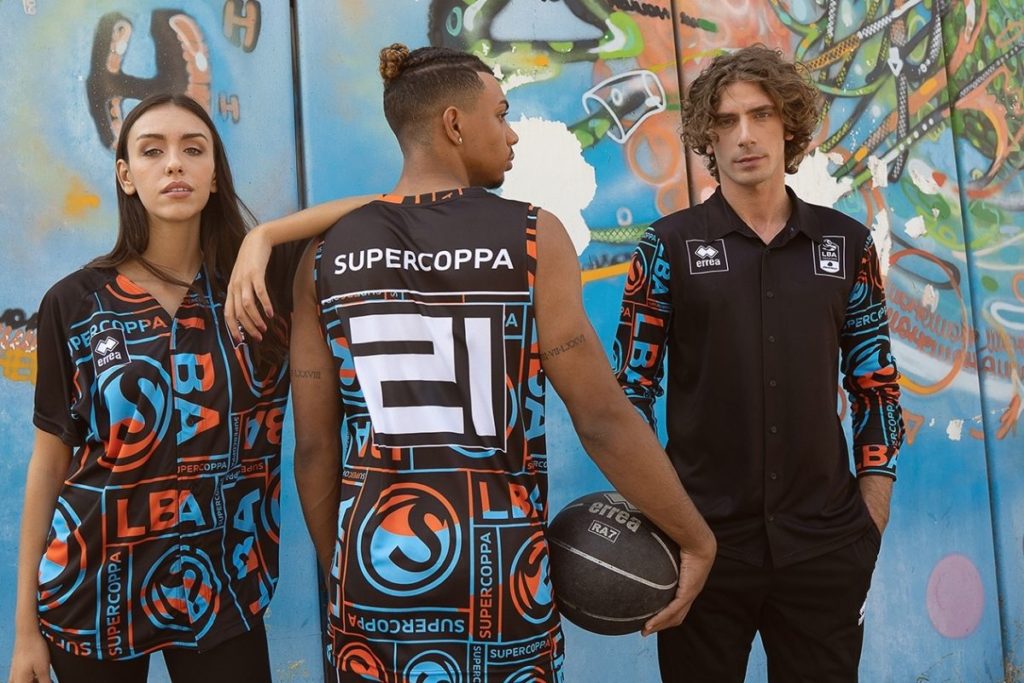 As we're moving towards the end of our Italian sportswear brands list we are talking about a few Italian brands that might not be so commonly known. Errea is an Italian sportswear brand founded in 1988 and they are loved for creating quality clothing for different sports purposes.
Errea manufactures clothing for sports such as football, tennis, volleyball, basketball, archery, and so on. Their clothes are simple yet fit for the purpose. Clothing is made for women, men, and children, for any occasion. Errea will not let you down no matter the sport you're performing.
8. EYE Sportwear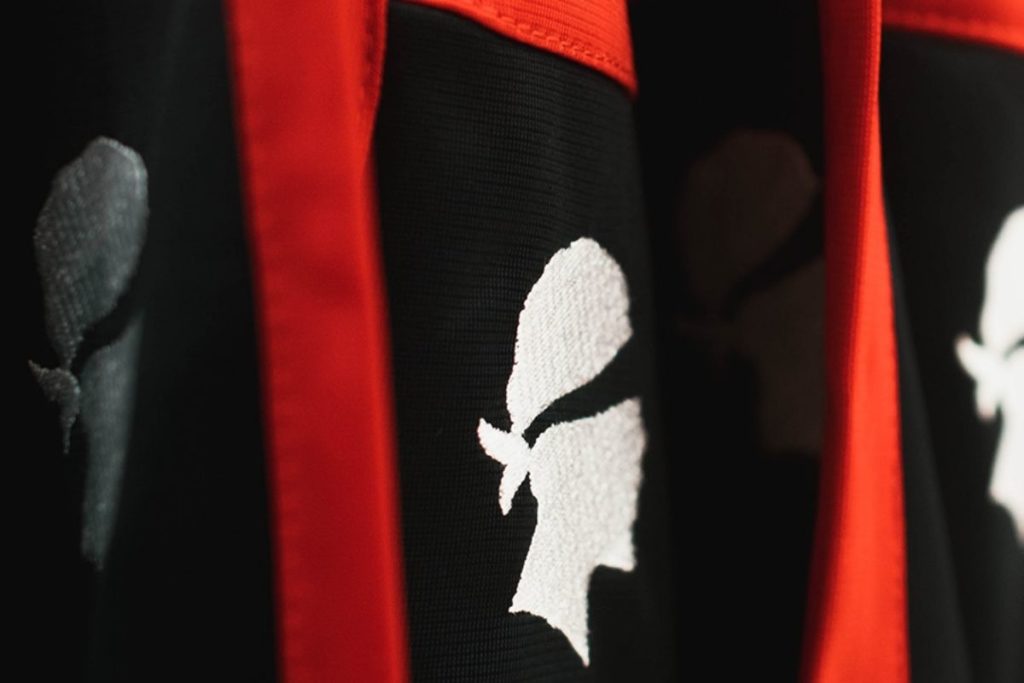 We wanted to mention EYE Sportwear as it is similar to the previous brand. They create clothing for competitions and leisure time, making sure the styles remain elegant but also high performance. EYE Sport also prides itself on selling products at a great value for money.
What type of sportswear can be found? Fitness and running, training, football, volleyball, and many more. Make sure to check out the website for sales. Another thing we noticed on these Italian sportswear brand names websites is that they sell Merchandizing products. For example clothing with Napoli Basket, SS Turis Calcio, or Olbia Calcio.
9. Givova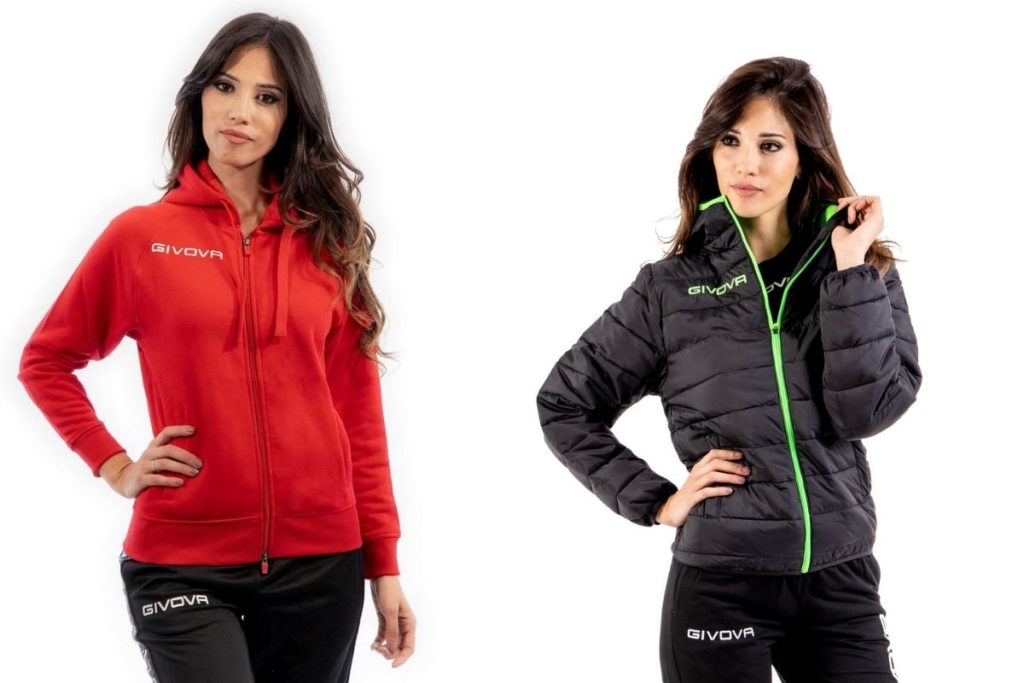 One of the last Italian sportswear brand we'll talk about is Givova. The company is located in Scafati and it is fairly new, founded in 2008 by Giovanni Acanfora. Their aim is to focus on sports equipment, uniforms but also other sportswear. Givova does make casual wear and accessories.
Their official website is givova.it and when you start browsing for products, you will soon see a section called products where you can find all of the different sports. These categories include clothing that performs in Rain, Free Time, Swim, Soccer, Tennis, and so on. Their prices are very affordable as well!
10. Legea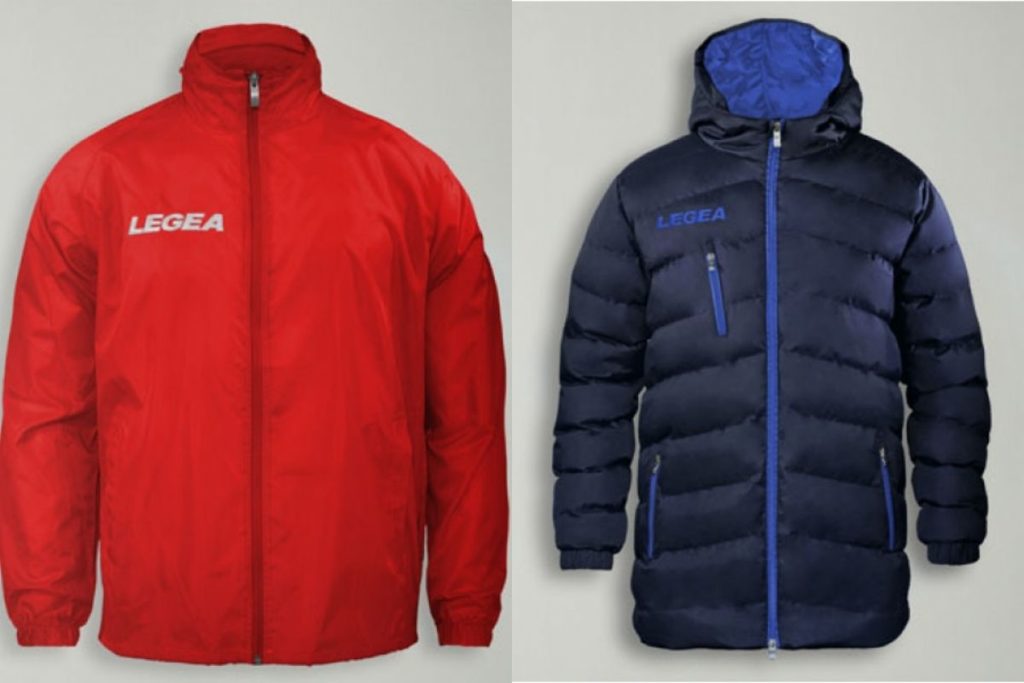 We have arrived at Legea the last on our Italian sportswear brands list. Legea is also built on the same principle as the previous Italian sportswear brand. It was founded by the brothers Giovanni, Emilia, and Luigi Acanfora in 1993. They are mainly popular among amateur football teams but later expanded to professional clubs.
What can you find on the website? Well, everything from Volleyball, Handball, and Leisure Clothing to Football and Basketball. Legea also sells Sports Medicine products, in case you are trying to get into the routine of playing football, hiking, Alpinism, or similar outdoor sports, these Italian outerwear products will just be perfect!
Italian sportswear brand names
This concludes our list of Italian sportswear brand names that are here to help you perform the best in whatever sport you decide to do. We love that these Italian activewear brands have thought about creating a whole range of clothing that is affordable and you don't have to spend thousands of euros trying to live a healthy lifestyle and play your favorite sports. Lets us know which one is your favorite!
Pin It: 10 Best Italian Sportswear Brands