10 Most Handsome Italian Men Today
Many of you search on the web for hot Italian men, and we understand why! Many Italian guys have a charm that nobody else has in the world. And this charm is attractive to everyone. After we came across many lists online about handsome Italian men and all the good-looking Italians, we realized there's nobody speaking about the young Italian guys who should be on this list today. You could find lists with actors, and singers who now are already at the age of 60, or even more, but those in their 20s and 30s are not mentioned. We will be correcting this, as in the below list you will find only those Italians who are not just the most handsome but are also young, and many of them are still single!
10 Most Handsome Italian Men Today
We prefer using the word handsome instead of saying hot Italian men, but the result is the same! On this list, you'll see Italian mens who are considered today to be the most handsome and the most famous as well. If you're looking for a dream Italian guy in the world of men's fashion, cinema, and music, you'll see the best of the best below! Who's the most attractive Italian man? We'll leave that to you to decide! Though to teach you how you can call these guys in Italian, we'll also share how to say a handsome man in Italian right at the end! Let's get started!
1. Michele Morrone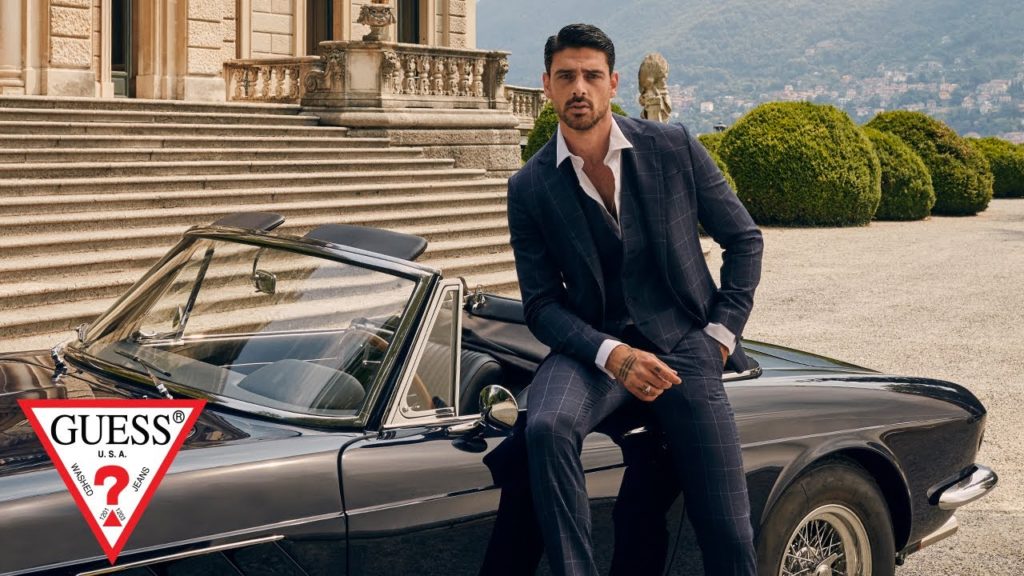 We already mentioned Michele Morrone at the best Italian actors, singers, and influencers too. When we're speaking of fine looking man, and a specifically attractive Italian man, then Michele today is definitely the jackpot. He's the main actor in the super-successful Netflix trilogy, 365 Days, and this movie brought him the fame and attention he deserved. With this movie, he definitely made his way into the hot Italian men category right away1
Michele was born in 1990, and he's based in Italy. After his last official interview where he was asked about his partner status, he said he's single, though he did have a wife, and he has two young boys too. Beyond being an actor, Michele became successful in the land of music too, as a singer. He also owns a lingerie and swimwear brand, Aurumroma. Today, he's one of the most followed new guys in the land of worldwide famous men, and he has an Instagram following of above 15 million.
2. Mariano di Vaio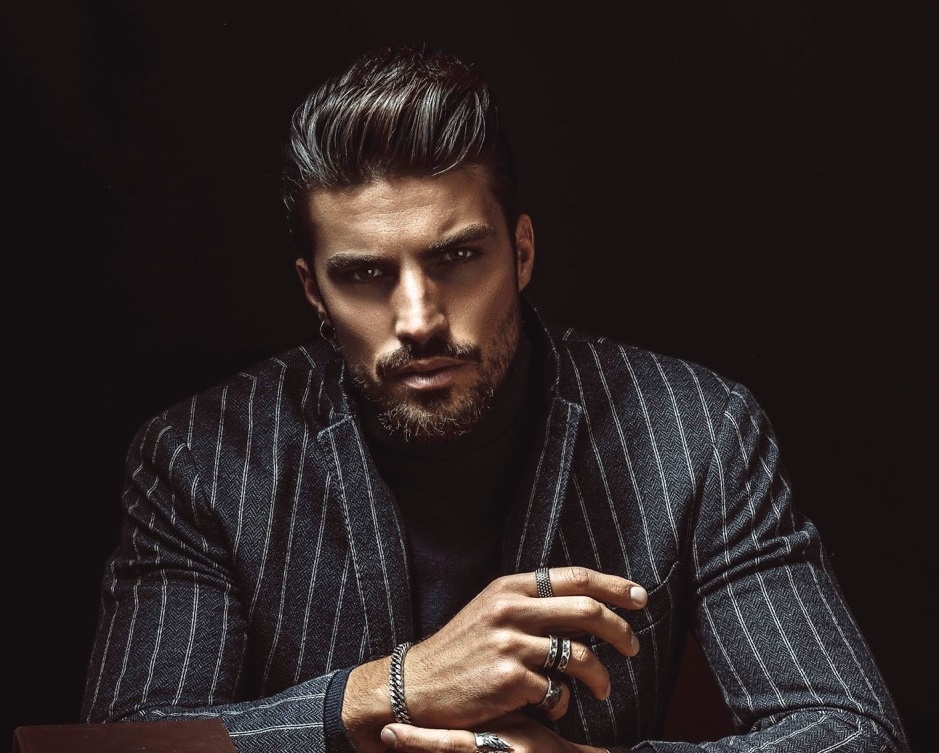 Here comes another fine-looking man, who's definitely not less than the second most attractive Italian man who's young and famous, aside from the fact that he's also really handsome. When it comes to Italian mens, Mariano di Vaio is somewhat on the same level as Michele, being almost as famous, being once an actor, and he's also a very popular model.
Mariano was born in 1989 and he's based in the region of Umbria in Italy. I'm sorry ladies, but this one is not available anymore, since Mariano is married to Eleonora Brunacci di Vaio, and they have 4 beautiful kids. Mariano and Eleonora are really family-centric, and they've got a really big family, which makes them a great inspiration to anyone, not only for their outlook but for their beautiful family-oriented lifestyle.
He worked with brands like Hugo Boss, Dolce & Gabbana, and Calvin Klein, and he also published a book called My dream job. Moreover, he also launched his jewelry line, MDV Jewels, his own shoe collection and eyewear collection which was then all embraced by his brand, Nohow, which we also listed as one of the best Italian fashion brands.
3. Simone Susinna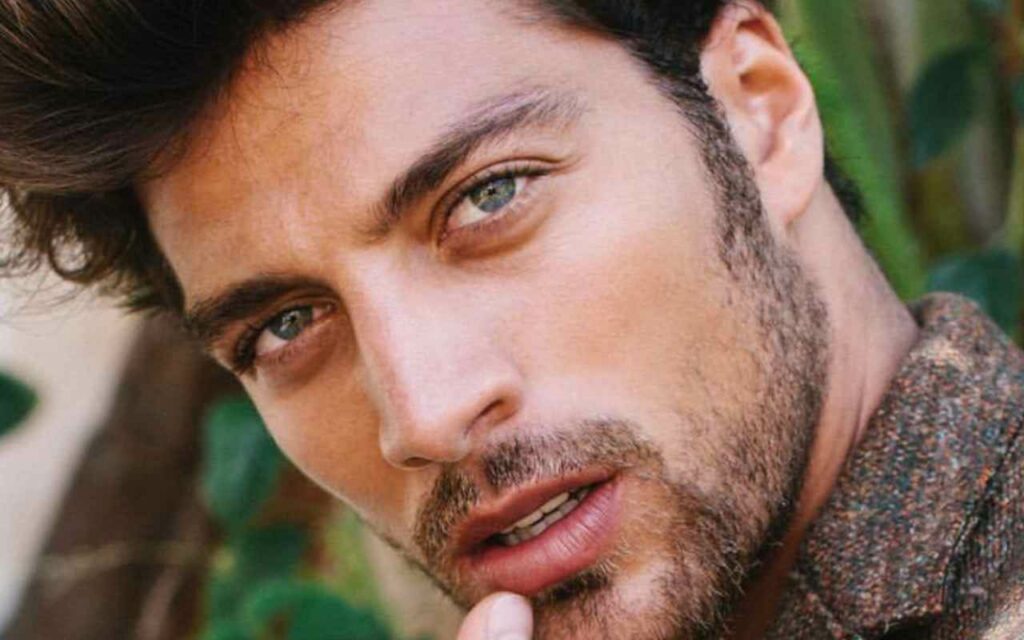 Simone Susinna became known around the world recently, with the 2nd movie of 365 Days on Netflix. He right away hit the hot Italian men list, and some fans even voted him as their favorite in the movie. Simone was born in 1993 and he's from Rome Italy.
He's working as an actor and model, and he also has quite an impressive social media following. Since the premiere of 365 Days: The Day, we continue seeing him working with more and more brands, and getting from one meeting to another, so we believe thanks to this movie, his career is right on track. You can see him in quite a few brand campaigns, as well as Italian movies.
4. Gianluca Ginoble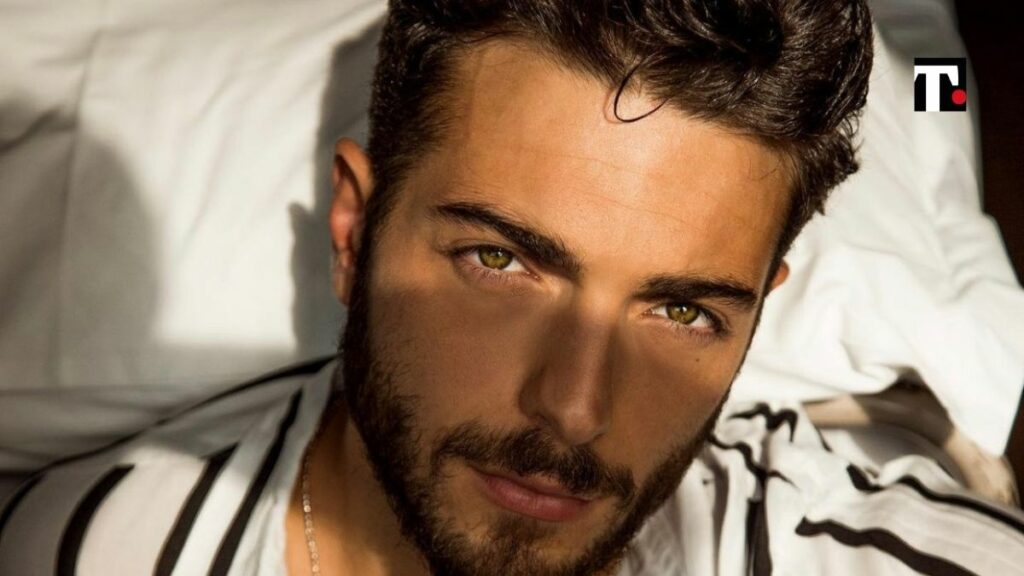 Gianluca Ginoble is one of those hot Italian men, who has been the love of many fans of Il Volo. When it comes to Italian handsome men, Gianluca must be on the list! He was born in the region of Abruzzo in 1995, and he's one of the trio of Il Volo, along with Piero Barone and Ignazio Boschetto. They won the Sanremo Festival in 2015, and since, the numbers of fans continue growing.
Lately, we've seen Gianluca changing his outlook and not having a beard anymore, which we all miss, I'm sure! He also seems to be in a serious relationship, so ladies, not a chance here I'm afraid! Gianluca continues performing and tours with Il Volo, so if they are visiting your city or someplace nearby, you might want to get your tickets! They do quite a few concerts each year.
5. Piero Barone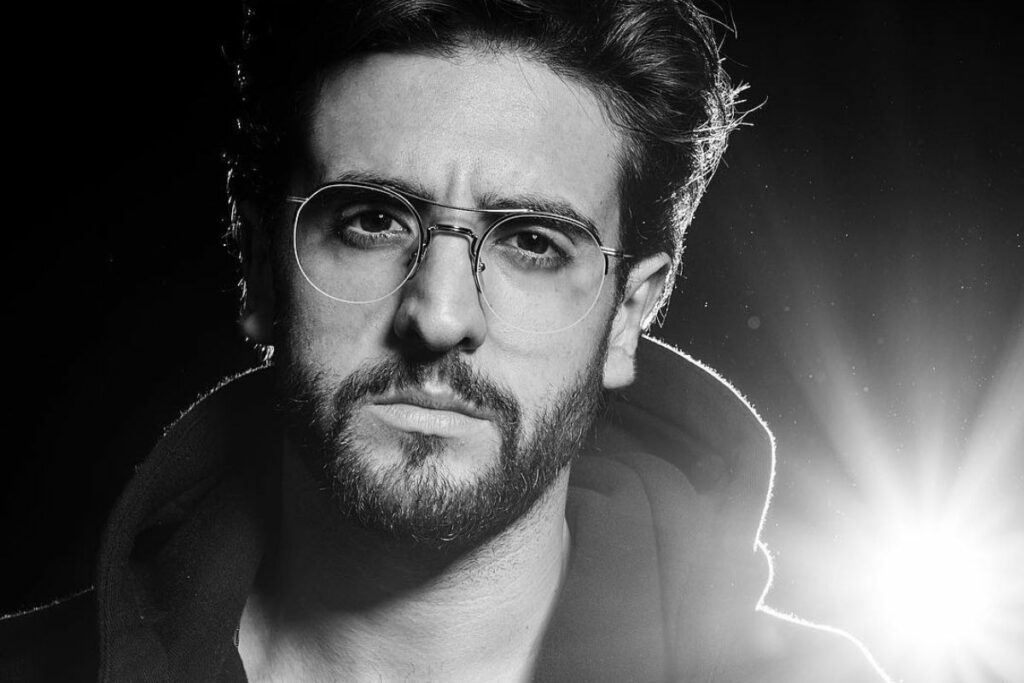 In Italy, he might not be as popular as abroad, but Piero Barone is definitely one of those Italian guys who you should keep an eye on! The tenor singer of the Il Volo trio has won over many women's hearts. Especially with his beautiful voice. Piero was born in Agrigento Sicily in 1993, and since, he became one of the most famous Italian tenors in the world today!
Piero participated at the Sanremo Music Festival in 2015 along with the other two guys of Il Volo that we'll list below. They won with their since-then most popular song, Grande Amore. This song brought them to the Eurovision music festival too, where they finished in second place. The Il Volo does every 1-2 years a world tour, but if you're in Italy when they have a concert at the Arena di Verona, or in Taormina, we suggest you get tickets!
6. Ignazio Boschetto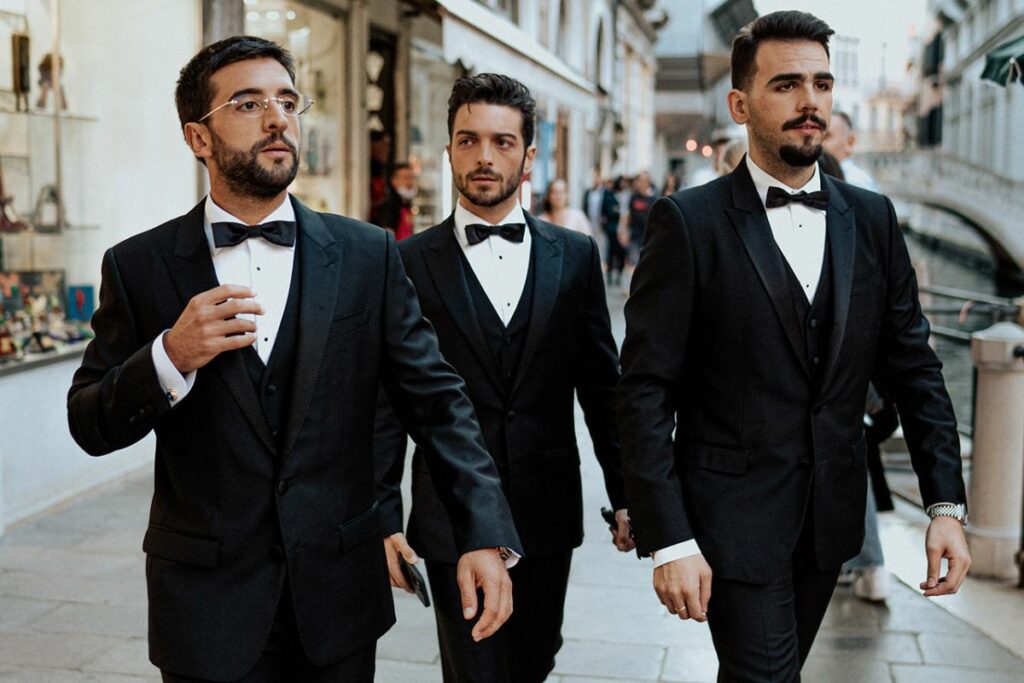 When it comes to men Italy, famous Italian men with amazing voices especially, Ignazio Boschetto is an important highlight. He's the one on the right side of the picture. Ignazio was born in 1994 in Bologna, and he has Silician origins. He's the 2nd tenor in the trio of Il Volo, and if I may be so bold to say, I believe he has the best voice of the three. Ignazio seems to be a really fun person who has an incredible passion for music.
When he's singing, there isn't a person I've met who says they didn't have goosebumps. Lately, he seemed to be spending a lot of time in South America, but as far as we know, his base is still Bologna. He's a hilarious character who always makes you laugh if you're looking at his lives or interviews. He's the one who's lost in his thoughts, and every once in a while says something that breaks the ice.
7. Nicolo Beretta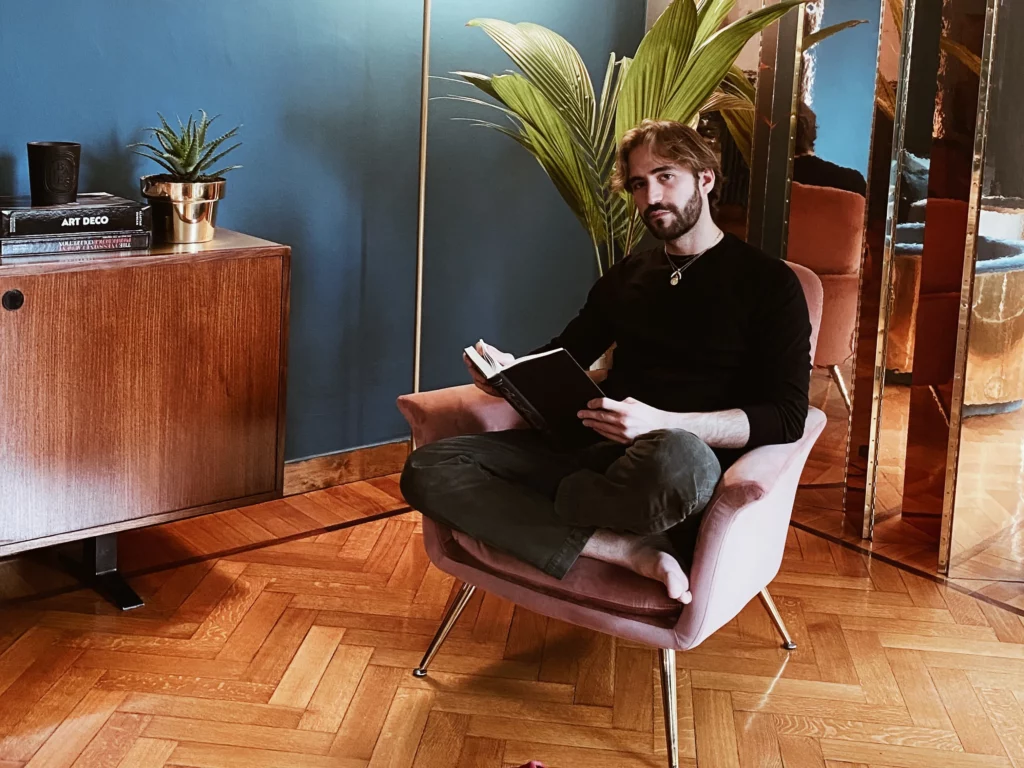 Since we are speaking about men Italy topics, here's another "Italian guy" to keep an eye on! I've put the Italian guy in "" because I believe after a certain age and social level, a person deserves more respect. Nicolo Beretta is a fashion designer based in Milan. His sense of style is fantastic, and that has brought him to attention!
Nicolo Beretta presented artistic ideas to Manolo Blahnik and Franca Sozzani in 2012, after which he established Giannico in 2013. He was included in Vogue Italian among the 140 emerging designers and he participated in Vogue Talents too. His brand is growing ever since, and he was also on the list of Forbes Italian 30 under 30. He also became the creative director of the L'autre Chose brand.
8. Paul Ferrari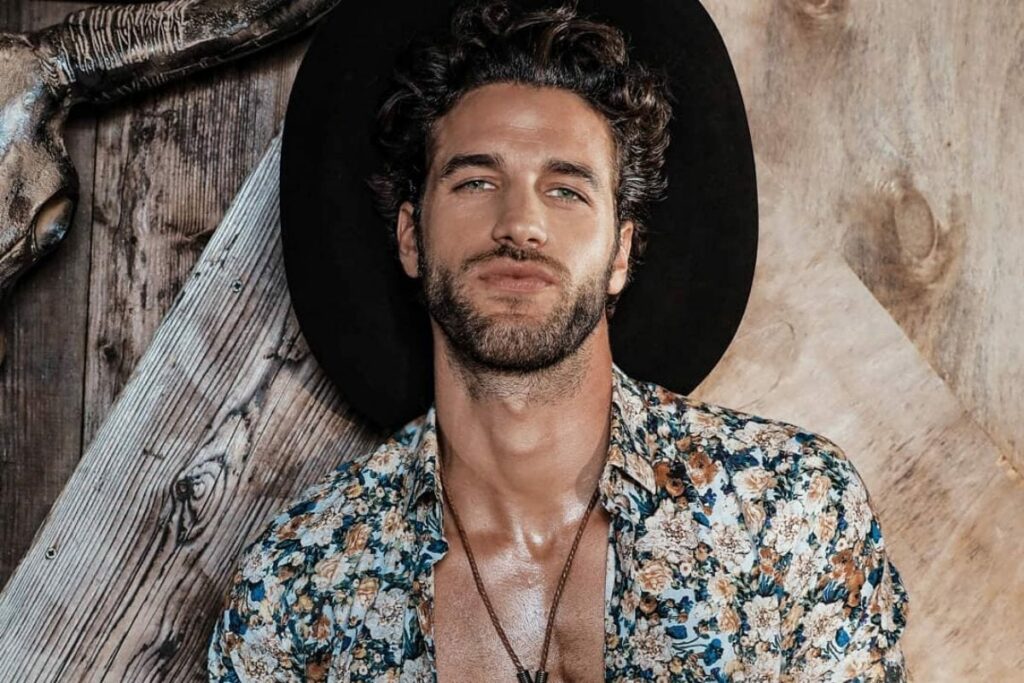 Continuing our list of Italian mens, here's another fine-looking man, Paul Ferrari. He was born in Bergamo in 1989 and he's a model. He's actively working between Milano, Paris, Barcelona, and London with some of the biggest brands. When it comes to an attractive Italian man, we believe Paul really much matches the topic!
He works with brands in different categories, from underwear to casual, and elegant fashion brands, and beauty brands as well. Some of the highlights of his works are Versace, Dolce & Gabbana, Wycon Cosmetics, Cisalfa Sport, and Giorgio Armani. In his free time, we spotted him loving to stay in nature, go for hikes with his dogs, and work on handmade furniture. Quite a handyman we must say! If you want to follow him, find him on Instagram!
9. Stefano Maderna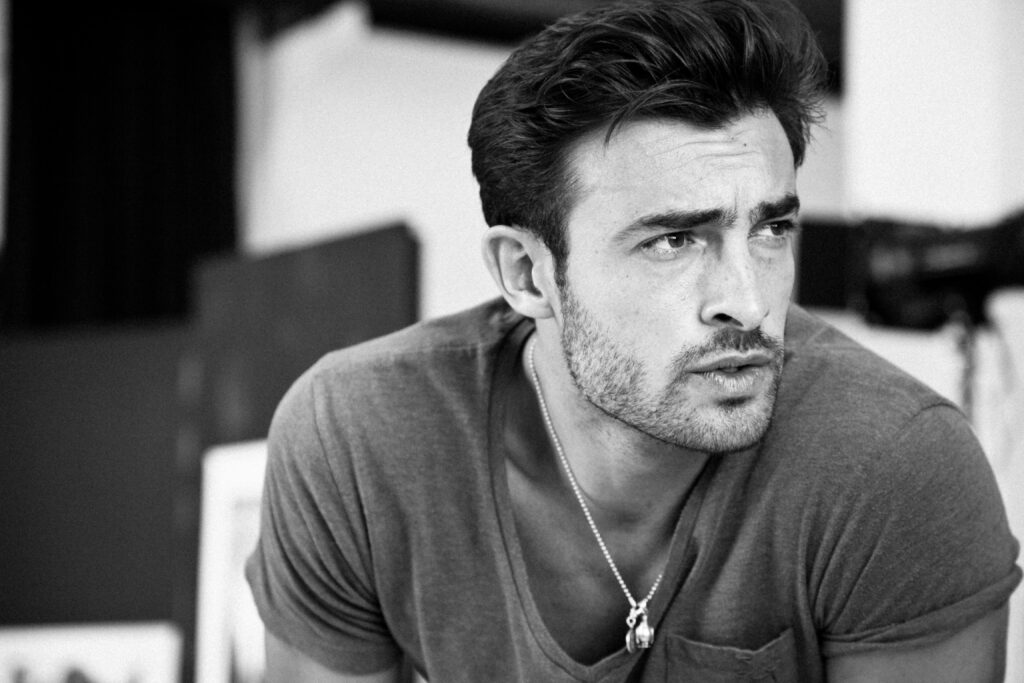 When it comes to a handsome Italian guy, Stefano Maderna can't miss the list. He's not as famous as most of the people on this list, but he's one to keep an eye on. Stefano Maderna is a merchandiser of Dolce & Gabbana, and he's working as a model too. He's from Milan, and as far as we know, he's been living in New York City too! You can find him on Instagram, where he's got a nice gallery of professional shootings.
10. Matteo Bocelli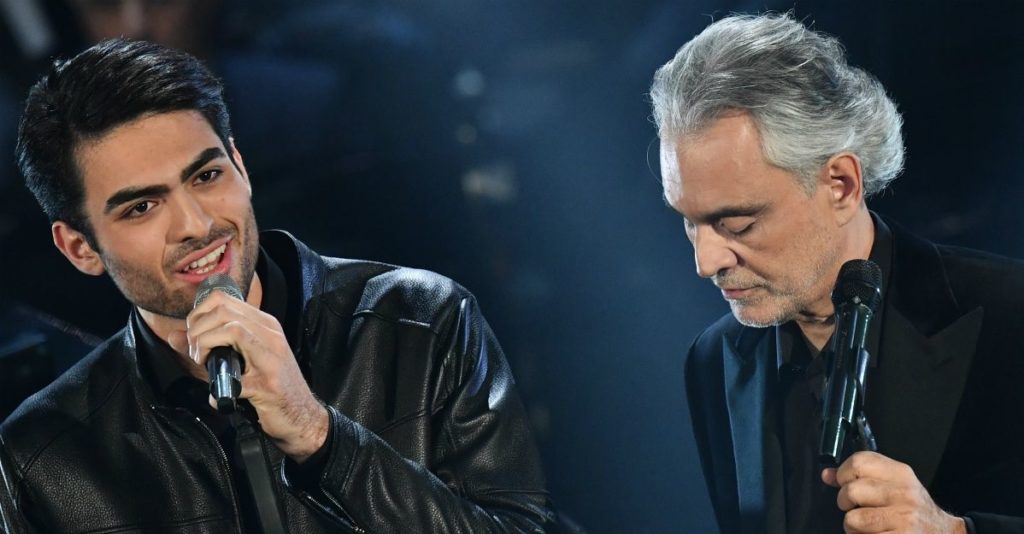 When it comes to young and handsome Italian guys, we can't look over Matteo Bocelli. He's the son of the amazing and famous singer, Andrea Bocelli. Matteo was born in 1997, and he's been performing with his father from a very young age. Just like her now 10 years old sister does. He actually became known by the public thanks to their performances together.
The biggest hit, that made Matteo known worldwide, is the beautiful half-English and half-Italian song they sing together, Fall on Me. This song was a real success as it's a heart-warming piece about the love between father and son. Matteo is really young, and he's only at the beginning of his career, so we are looking forward to seeing what's next he's going to achieve!
Wrapping up the 10 most handsome Italian men
And that's a wrap about Italian guys. We discussed the most handsome Italian mens, and now it's time we keep our word! To say handsome man in Italian, you'd say figo. Figo means handsome, and this is one of the most popular ways to say someone's handsome. And these guys above are truly handsome. Stay tuned for more interesting articles about famous Italian people, brands, landmarks, hotels, and restaurants. We share on Italy Best the best of Italy, in all existing categories!
Pin it: Handsome Italian Men Today