10 Best Italian Cashmere Brands
Cashmere has always been one of those fabrics that feel and look luxurious and has a luxury price point. No wonder, since it is quite difficult to make a pure cashmere jumper. Although most brands mix wool, silk, and cotton with cashmere, occasionally there are a few of them who use just this material. For example, some of the Italian cashmere brands on the list have the finest materials and quality garments for your wardrobe.
10 Best Italian Cashmere Brands
If you're looking for an Italian cashmere sweater, for example, you can find one at Sease. Or perhaps a men's Italian cashmere scarf to spice up your already classy outfit. These Italian luxury cashmere brands produce garments for both men and women, however, a few of them are specifically catered toward men. If you've been wondering where to buy cashmere in Italy, just keep on reading our list of the best Italian cashmere brands!
1. Sease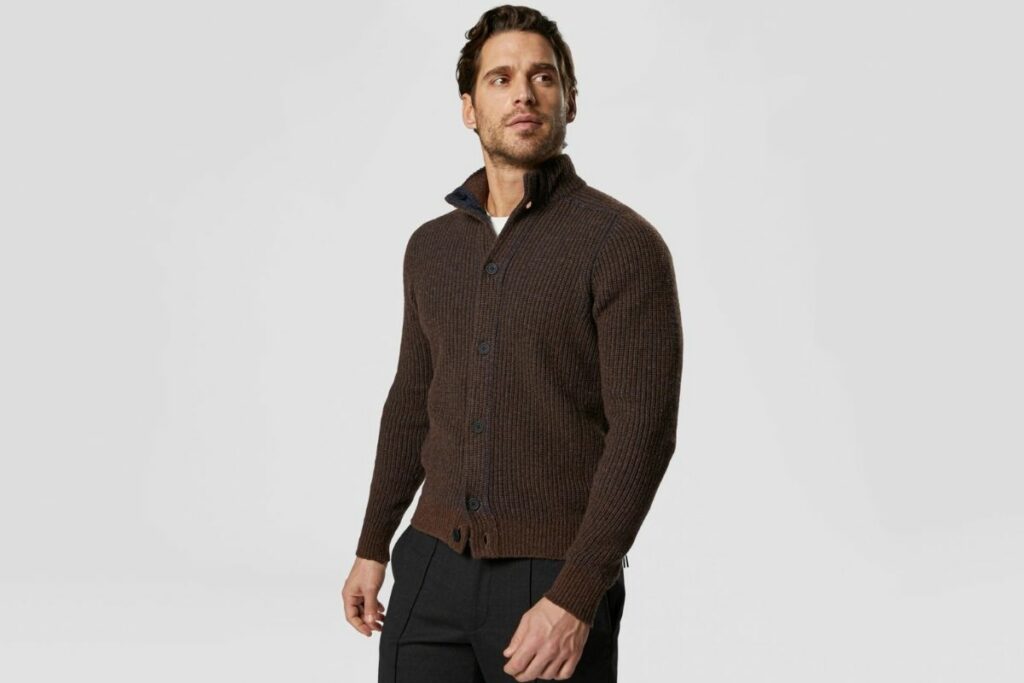 Sease is the first of the Italian cashmere brands we'll talk about in this article. It was founded in Milan back in 2016. They actually specialize in sportswear, activewear, and urban wear, however, they also use materials like luxury cashmere Italy. There are a wide variety of products on their website made from cashmere. For example, the C-Blazer is 96% cashmere and 4% Nylon jersey fabric. This is an unstructured blazer, perfect for casual wear.
Men should have at least one staple cardigan in their closet. The Cardigan Ketch is a mix of cashmere and cotton yarn and it has a great fit. This specific model only comes in rich brown color and it's a button-up cardigan with raised collar. Another garment you must absolutely have in your wardrobe is a simple long-sleeved sweater.
The Shore 2.0 sweater is made of pure cashmere. It's both comfortable and warm. This comes in sizes from XS to 3XL and it is also available in blue, green, red, blue, and ecru. Shore 2.0 has a round neck and even a small front pocket. It's 100% made in Italy by environmentally-conscious suppliers. Although you'll mostly find garments made for outside activities on Sease, they have a few basics made from cashmere.
2. Massimo Alba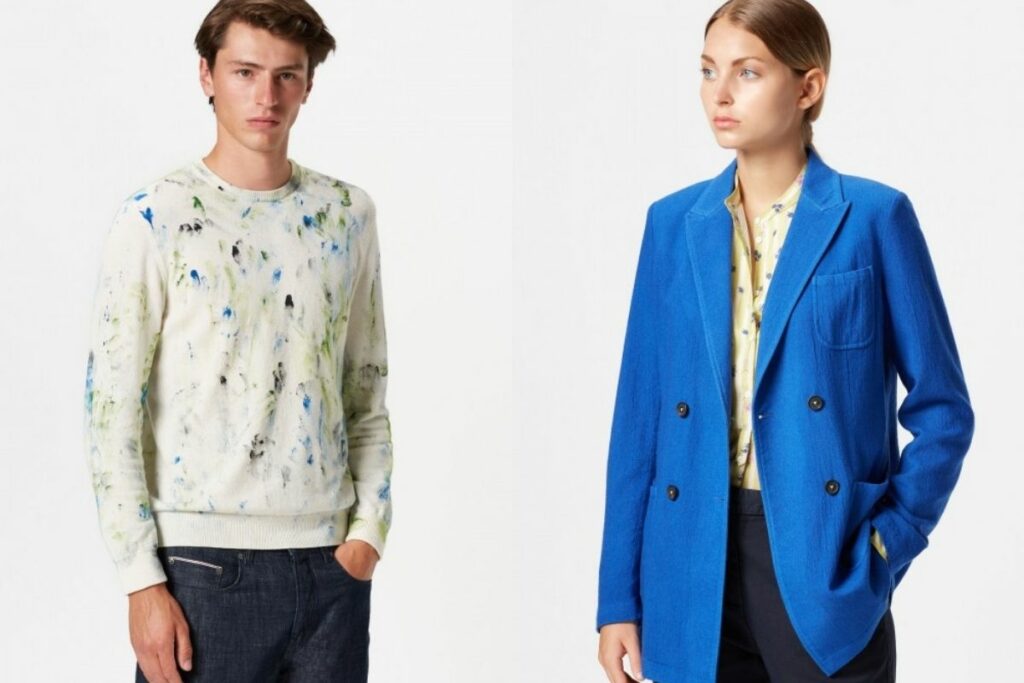 You might have heard about Massimo Alba before. The brand was started in 2006 by the one and only, Massimo Alba. He was already designing clothes in the mid-'80s, however, the company only came to life in 2006. It's one of the Italian cashmere brands selling both men's and women's clothes as well as handkerchiefs. Today, you can buy their clothes all over the world.
When you go on their website, you are able to filter the fabric which is quite handy if you're only looking for cashmere garments. In the men's section, there are about 20 clothes made from cashmere. Firstly, we have a v-neck sweater called Ninni. This is hand-painted and comes in sizes from XS to XXL. It also comes in blue or military color. It has a tye-dye feeling to it.
If you're looking for Italian cashmere coats on Massimo Alba, the women's section has a stunning one. This one is called India and it comes in a gorgeous lapis blue color. Sizes are also available from XS to XXL. It's a loose fit, with 4 buttons on the front and a small front pocket. The jacket also has two side pockets. It can easily be dressed up with some black pants and office shoes. The pop of color will impress anyone around you.
3. Boglioli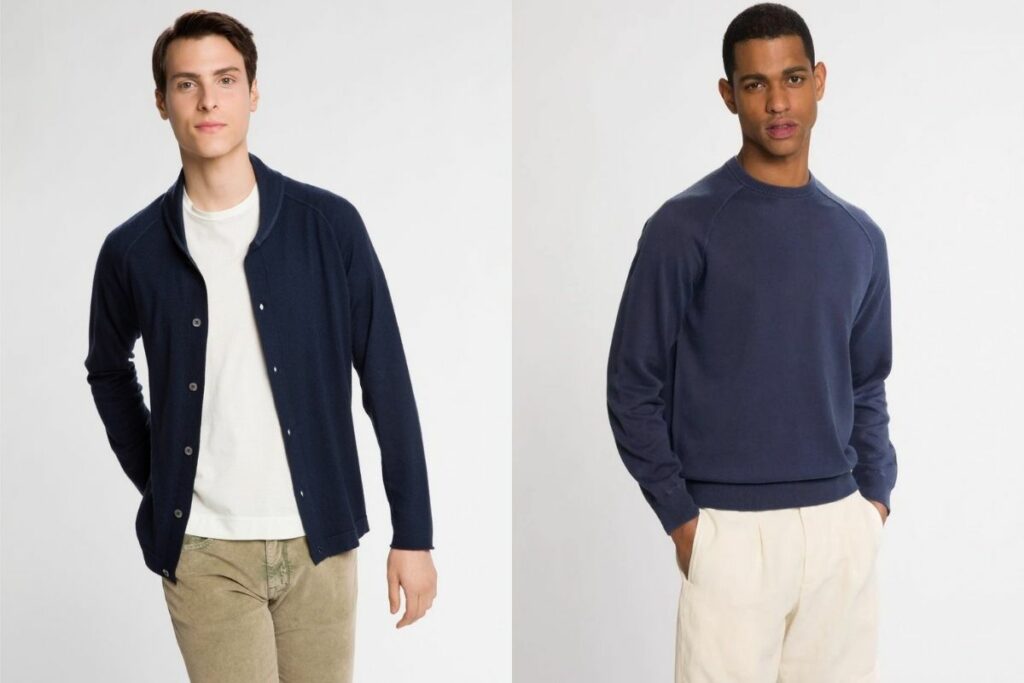 Next up on our list is Bolgioli Milano. The brand was started by Mario Boglioli in the year 1974 as a men's tailoring business. This, just like many other Italian companies are family-owned. Although since then, Boglioli is under the Phi Industrial Acquisitions company. The reason why Boglioli is so famous now is due to their signature garment-dyed jackets. Now, you can find their clothes all around the world.
We've had a look on the website and naturally, the majority of the clothes are for men. There is one women's section that sells beautiful jackets. Firstly, we have this beautiful Italian cashmere sweater with a crewneck. It is not pure cashmere, it's a mix of silk cotton as well. This is available in blue, off-white, and pink. Sizes are from XS to XXL. Boglioli is also 100% made in Italy.
Secondly, from the cashmere selection, let's talk about jackets. The light green cashmere and silk k-jacket is a statement piece. It features two deep pockets as well as a front pocket. The texture is soft and it's cashmere and silk-blend. According to Boglioli, the artisanal treatments give the product its unique and distinctive appearance. Sizes range from 46 to 54 and the jacket is also available in navy blue.
4. Larioseta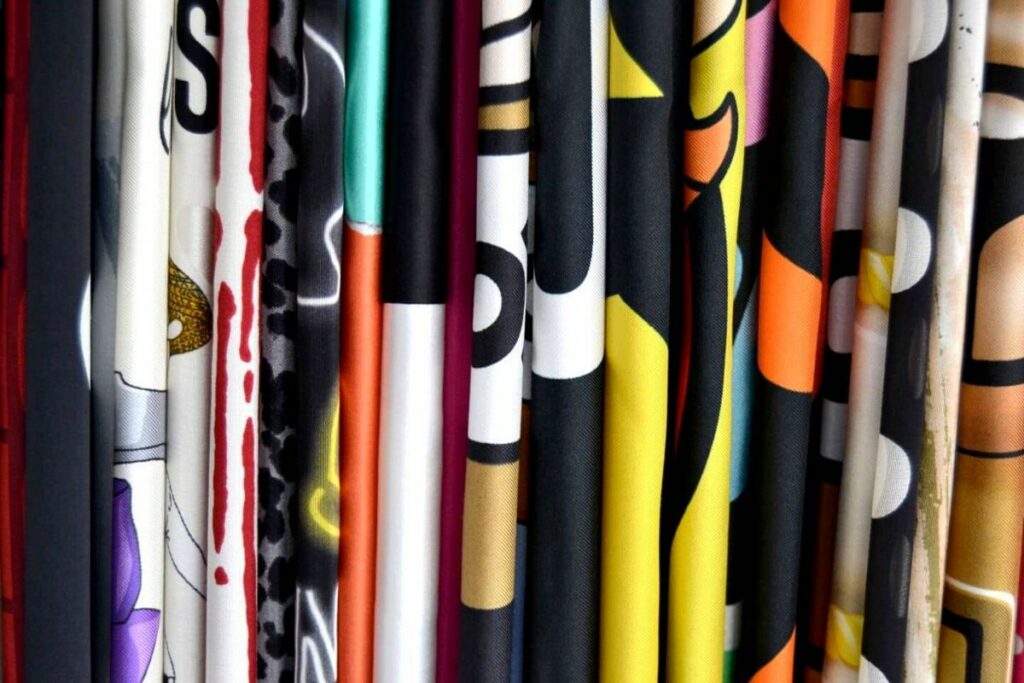 Larioseta is a cashmere company made in Italy and they offer quality scarves and accessories. The company was born in 1945 in Como. As they call themselves "a leading manufacturer of quality scarves & accessories" both for women and men. Recently, Larioseta is also available for children. The only difference between Larioseta and other Italian luxury cashmere brands is that you cannot purchase the products from the website.
If you look for them online, these are usually available through other websites or you'll have to contact them directly. Larioseta is a wholesaler and private label. The scarves are colorful and handmade in Italy. Although the brand has its own products, they are most famous for creating products for brands like Les Copains or Moschino.
5. Pashmere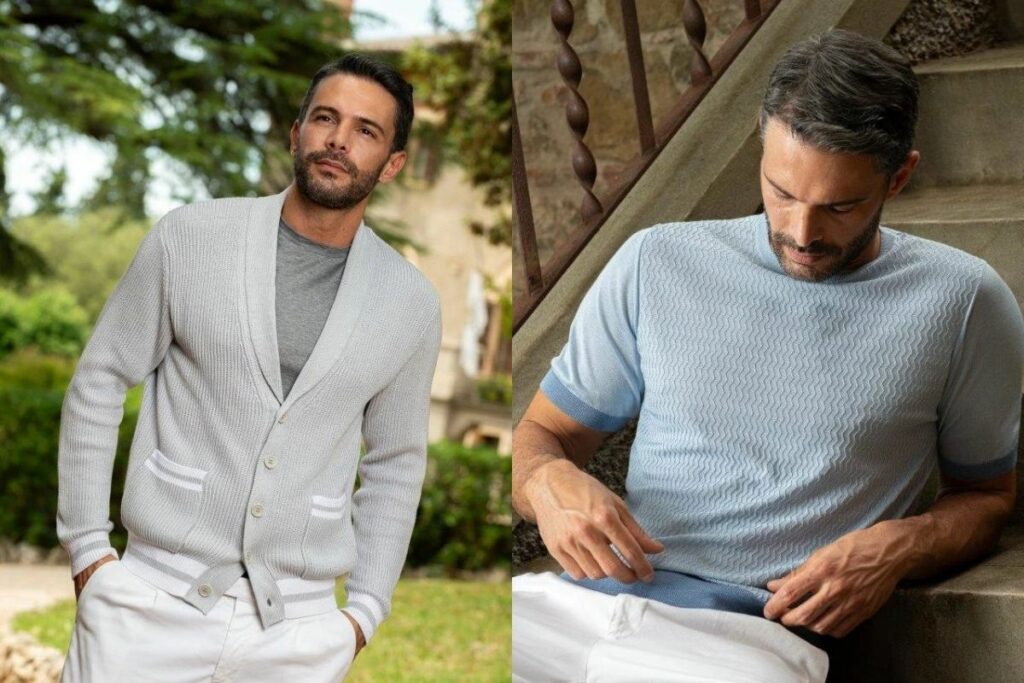 Let's talk about the next cashmere company made in Italy, Pashmere. The brand was founded in 1965 by Meno Galatioto Rosso and his wife in Perugia. The Umbria region is famous for its quality craftsmanship of cashmere garments. Therefore, Pashmere soon became one of the leading Italian cashmere brands. Moreover, the company is still under the Galatioto family, currently in its third generation.
Compared to any other brands, Pashmere not only has physical products ready for purchase, but you can also customize the clothes. Let's talk about their newest collection, the men's spring-summer collection. In this collection, you'll find cardigans, polos, jackets, and simple shirts.
Ready to customize your polo? This is a great feature for Pashmere. There are two options. Firstly, one is a cotton T-shirt which is perfect for summer. Secondly, you can also customize a long-sleeved cashmere for winter which also features an innovative Serfino collar. The most innovative part of all this is that you can detach the collar from the T-shirt and the long-sleeve shirt as well.
6. Linea Azzurro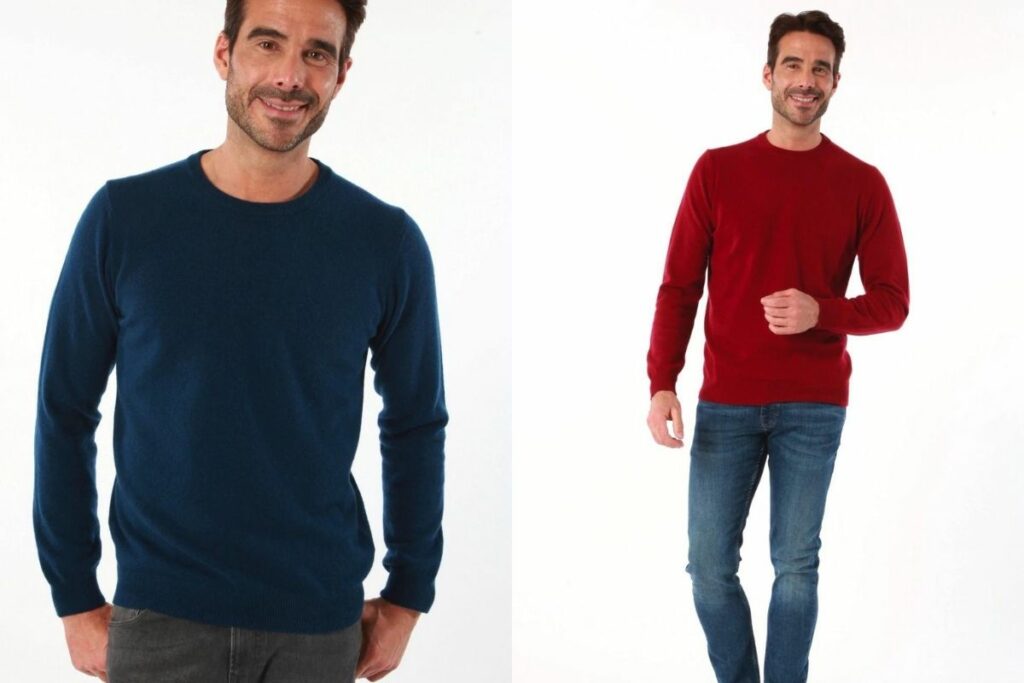 Linea Azzurro is a very new brand, recently launched in 2020. The founder of the brand is Nigel Gee and Russell Goodkind. Although the founders are not Italian, everything is made in Italy, hence why we include them on our list of Italian cashmere brands. Both of the founders have been working with Italian manufacturers for over 20 years. Their vision for this brand is to offer an affordable, yet 100% cashmere collection.
Linea Azzurro has clothes for both women and men. Furthermore, there is a completely different category on the website under "100% cashmere" which includes women's and men's knitwear. From the women's section, there are three different garments to choose from. Firstly, the cashmere crew neck and then two cardigans. These are soft and of course, fully made with 2 ply cashmere. Not only that, but the company is sustainably sourcing the materials.
From the men's section, there are much more to choose from. For example, zip jacket, half zip, crew neck, jumpers in both crew neck and v-neck. The cherry-red v-neck jumper, for instance, is available in sizes small to XXL, however, Linea Azzurro does specify on the website when it is low stock. It has soft and luxurious fabric and it is essential in a man's wardrobe. As the brand is fairly new, we're sure there will be much more garments added to the website.
7. Canali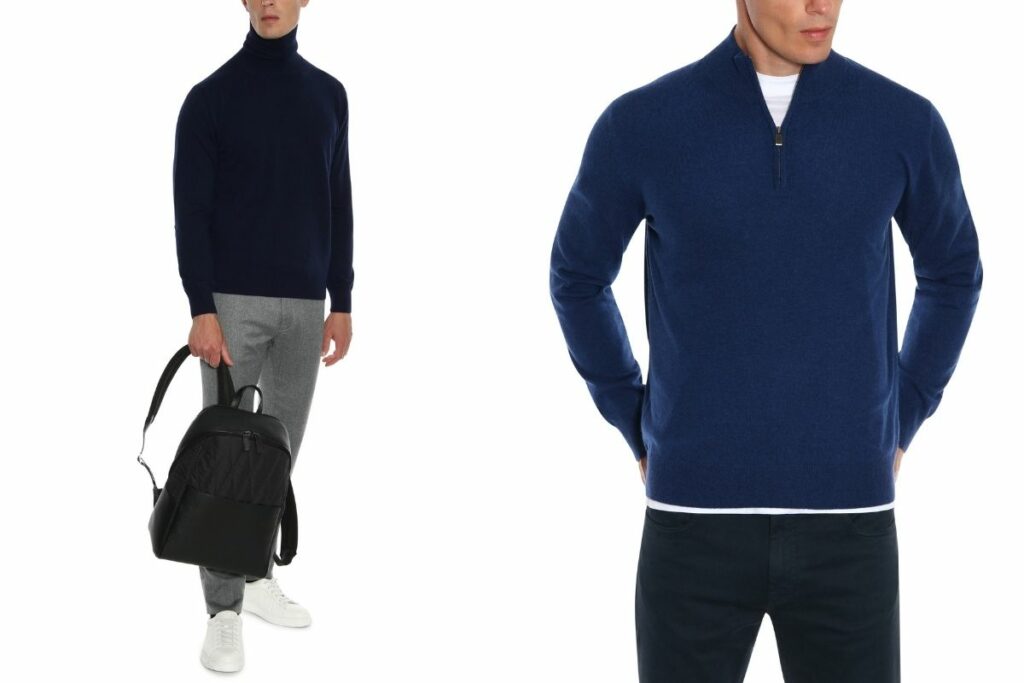 You must have heard about Canali, one of the most famous Italian luxury cashmere brands. They have been around for 85 years now and specialize in menswear. The Canali family was always in the business of tailoring and it was only natural that this became their legacy for the following generations. Today, Canali is available worldwide and they sell men's clothing, shoes, and accessories as well as having services of 'Made to measure'.
Let's see the men's Italian cashmere garments on the Canali website. Some of the regular ones include half-zip jackets, crewnecks, turtlenecks, roll necks, and even men's Italian cashmere scarf. But on their website, we noticed cotton and cashmere slim-fit denim trousers. It doesn't mention in which part they integrated the cashmere, but it is crafted for men who love luxury and want to express it through the way they dress.
Another statement piece men should have in their wardrobe is the blue wool, cashmere, and silk blazer. It is available in this gorgeous blue color. The blazer is single-breasted and it has the finest details. Although we could only see one size available at the moment, however, you can sign up to be notified in case other sizes come back in stock.
8. Elizabetta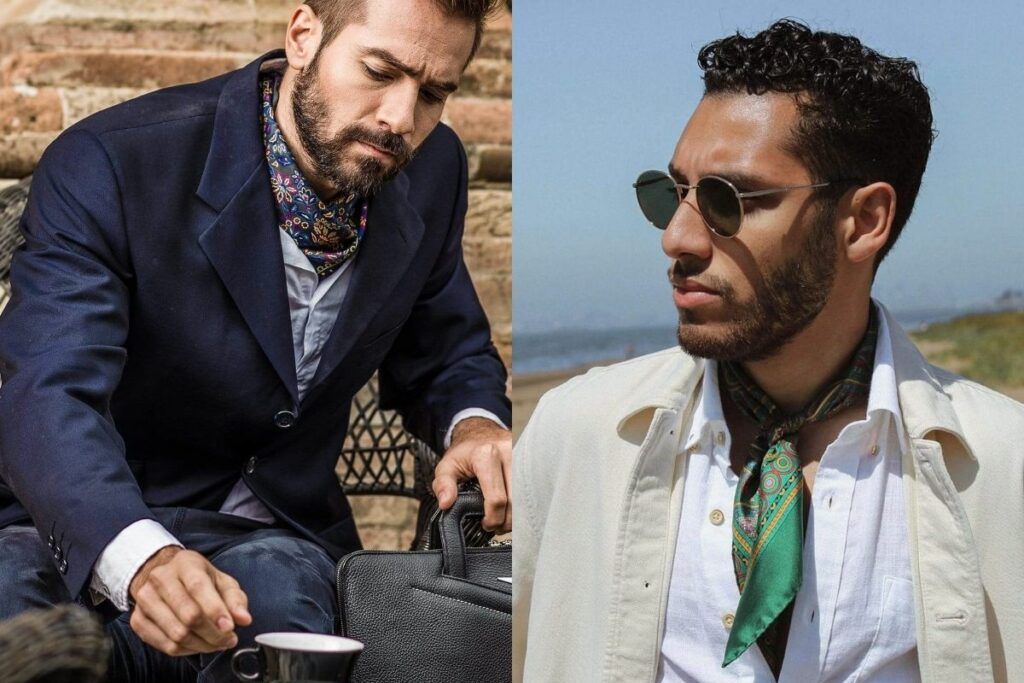 In case you're wondering where to buy cashmere in Italy, Elizabetta is a great place to start. The brand was founded by Elizabeth Perkins in 2004. She fell in love with textiles during her visit to Lake Como. But Elizabetta is on a mission to support workshops in Italy, instead of creating the garments in factories.
For instance, the leather bags are made in artisan workshops while the scarves, shawls, and ties in textile mills in northern Italy. We have to give them bonus points for creating an eco-conscious company. The website is categorized into Women's scarves & shawls, men's scarves, ties, and accessories.
If you're looking for a men's Italian cashmere scarf there are a few options on the website. The Bolzano series are quite fashionable. They are striped scarves in blue, grey, and green colors. Or if you prefer a one-color scarf, the Cortina or Bellagio are great choices as well. Cortina is available in multiple different colors and would look good with different cashmere outfits.
9. Luca Faloni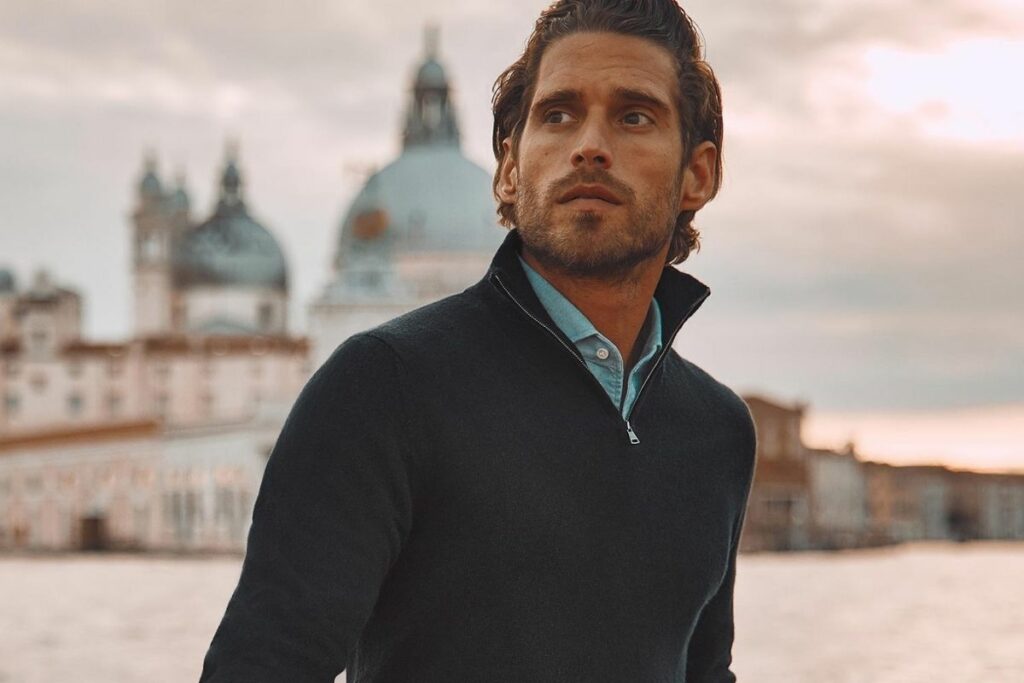 Luca Faloni is among the top Italian cashmere brands creating timeless pieces for men. Although this brand is also fairly new to the market, they surely made a name for themselves. It was born in Turin and today their clothes are recognized and purchased worldwide. Looking for an Italian cashmere hat? You can find that on Luca Faloni.
The great thing about the website is that you get to choose the cashmere category to narrow down the products based on materials. We found this chunky knit cashmere beanie which is available in three colors. Pair that with an Italian cashmere shawl such as the knit cashmere one and you'll look cozy and elegant at the same time.
The most beautiful cashmere items on the list are probably the cable knit roll neck sweater or the cable knit zip-up. After all, Italians always know how to dress and how to pair their garments. These brands are using high quality materials such as cashmere, silk and pure cotton to create lasting pieces that you can add to your collection. This isn't fast fashion, hence the higher price point sometimes.
10. Lanieri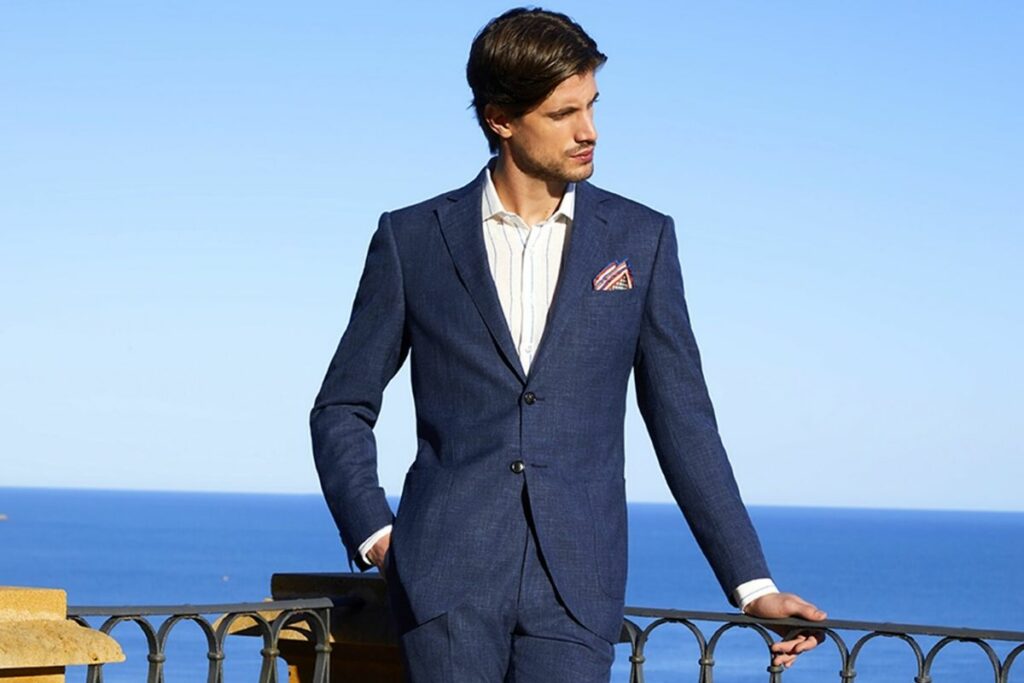 Lastly, we have Lanieri, one of the Italian cashmere scarf manufacturers. The two founders are Simone Maggi and Riccardo Schiavotto who came up with this e-commerce brand. They not only sell fine Italian fabrics, but you can also book yourself an appointment to customize a suit, which is 100% crafted in Italy.
So, from the ready garments, the cashmere selection is quite versatile. First off, there are a few trousers to choose from. And of course, the cashmere scarves are truly beautiful. The blue cashmere linen scarf has the softest material and gorgeous bold colors. When we mentioned that you can customize your wardrobe, we meant it! Lanieri also allows you to customize a cashmere suit!
Besides suits and scarves, men's knit sweaters are a mix of wool and cashmere. To discover even more Lanieri items, check out their SS 22 collection. It is an "effortless essentials infused with Italian flair" and we couldn't agree more! Choose from suits, shirts, and ties as well as polo shirts. If you've been wondering where to buy cashmere in Italy, these 10 brands are the best options.
Best Italian Cashmere Brands – Conclusion
Wrapping up the list of Italian cashmere scarf manufacturers and men's clothing brands, we have included a healthy mix of brands. You'll find everything from men's Italian cashmere coats to Italian cashmere sweaters. In fact, there are a few brands also producing a fine Italian cashmere hat for colder days. If you have wanted to invest in this expensive and luxurious fabric, now is the time. One or two statement pieces will only add to your already existing sophisticated wardrobe.
Pin it: 10 10 Best Italian Cashmere Brands – Men's Italian Cashmere Coats