10 Best Places for Nightlife in Italy
Today will not be about the best ski resorts in Italy, nor will it be about beaches or restaurants. Coming to Italy for the first time, you might not be aware that nightlife in the country is banging and booming. We have put together a list of the 10 best places for nightlife in Italy to enlighten you – party-style.
10 best places for nightlife in Italy
Even if Rome has got to be one of the most lively cities in Italy in terms of parties, it is not the only one. Nightlife in Rome Italy offers quietness, romanticism, and hard parties. However, you can dance your heart away in many places – Florence, Naples, Sorrento, or Milan are a few amazing options. Here are the 10 best places for nightlife in Italy that will keep you on your feet!
1. Rome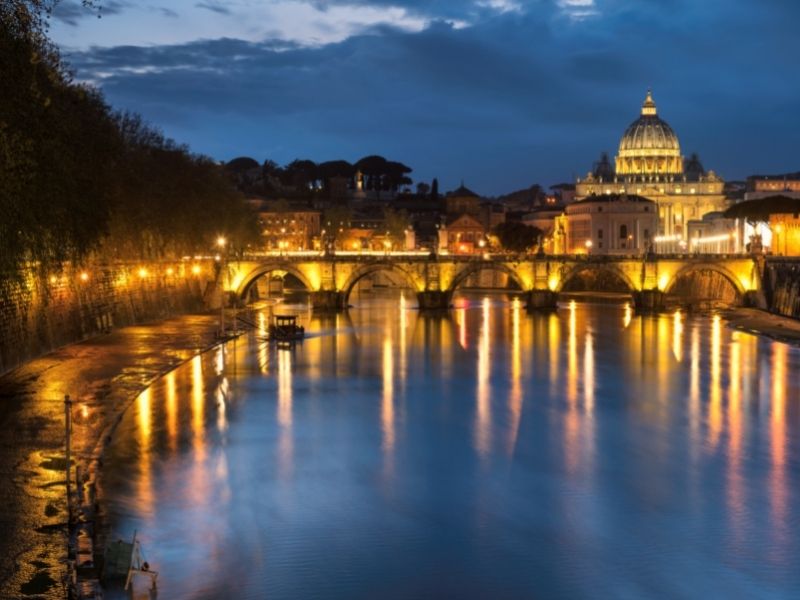 Rome offers quite a number of areas where to have fun come Aperitivo time. We believe it truly is one of the best nightlife cities in Italy. You can find areas packed with party people in many corners of the city. San Lorenzo is one of the young parts of Rome. The area is filled with bars brought to life every day of the week with students – locals and foreigners.
Trastevere, the old part of Rome, is also a great place to release the stress of the week. The quartiere is full of restaurants where you can grab a bite before heading to a nearby bar, like the cozy Héco. There, you can enjoy cocktails named after Greek mythological characters and relax in warm summer nights. Check also our list for the best nightlife in Rome, Italy.
Address: Via Portuense, 47
2. Sorrento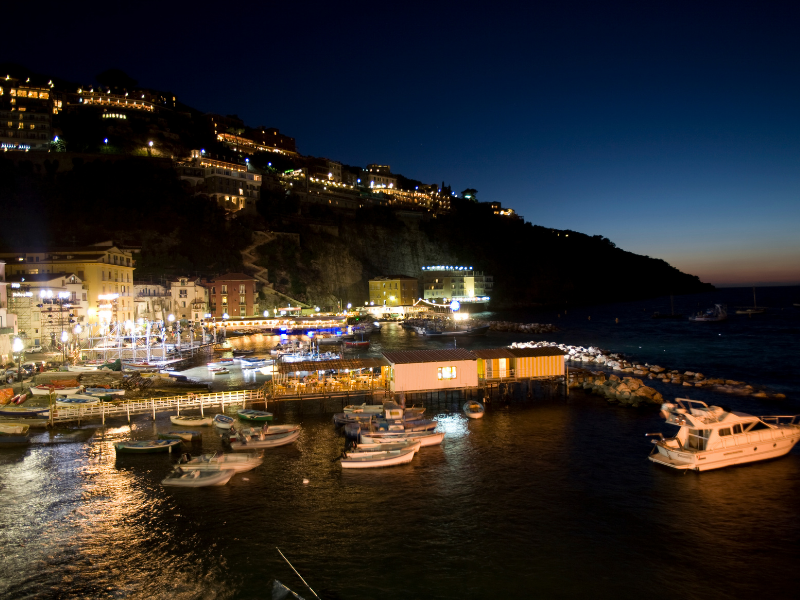 Not too far from the bustling Naples, Sorrento is a chill, laidback city looking down on the beach. You can go out for a drink at places in the center of the city; like the English Inn which has a garden with DJ, and a lively outdoor disco.
End the afternoon with a gelato and an aperitivo, then off you go clubbing. If you wish to get on an adventure, why not get out of Sorrento for the night? The best nightlife in Sorrento Italy might very well be on the other side of the water. Some clubs offer a shuttle service that will help you kickstart the night on the right foot, then relax way!
3. Versilia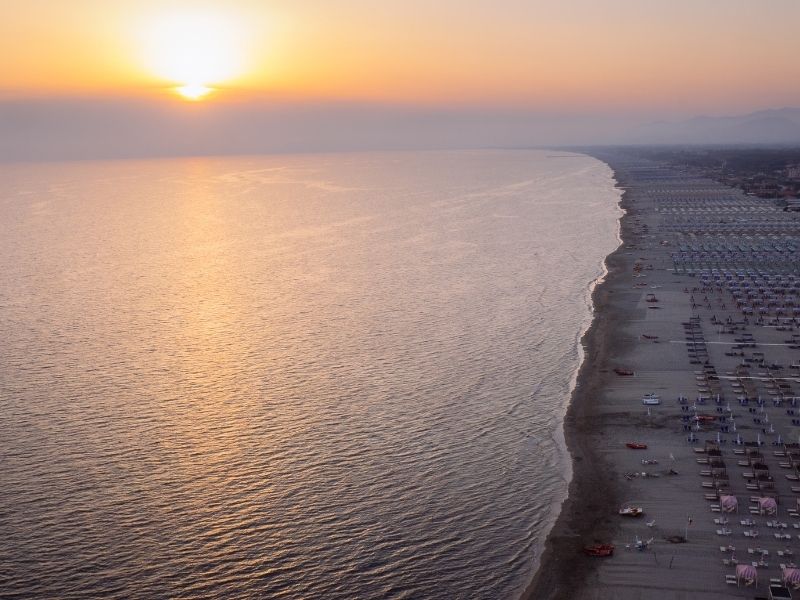 Located on the breathtaking Tuscan coast, Versilia is one of the 10 best places for nightlife in Italy. There are great reasons for that: the city is very famous among young people.
It is surrounded by amazing beaches such as the Lido di Camaiore, the Marina di Pietrasanta, and the Forte Dei Marmi. Those offer some of the top clubs in Italy. Ostras Beach Club, la Capannina di Franceschi, and Seven Apples should make you the happiest on earth!
4. Venice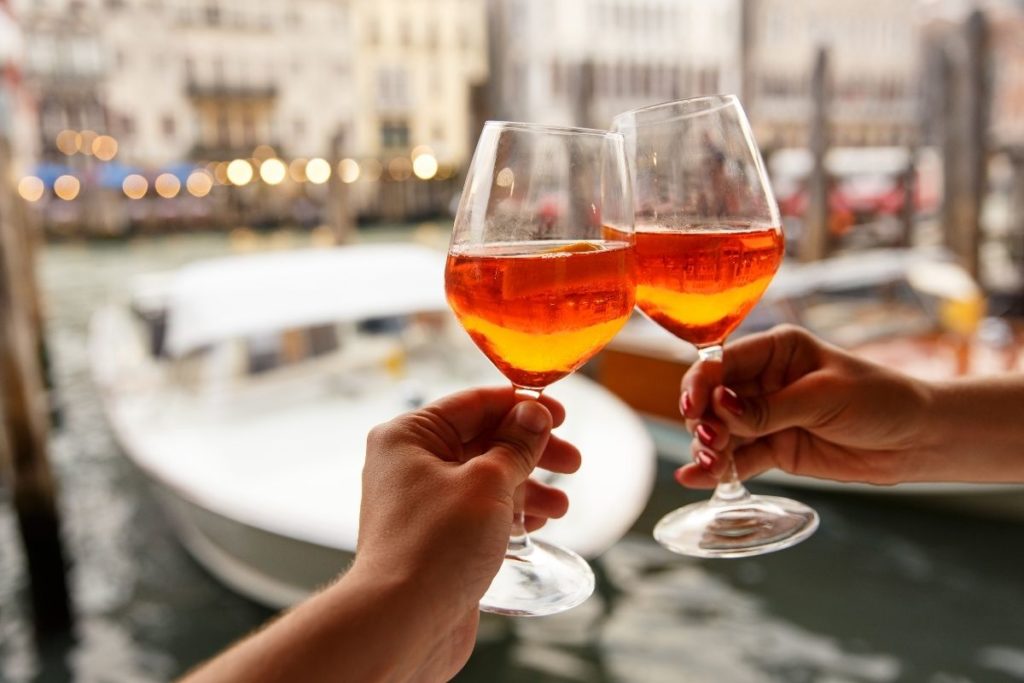 The beautiful city on the water offers a great modern atmosphere, with a touch of elegance. We have chosen Venice as one of the best nightlife cities in Italy for its open-minded taverns, bars, and restaurants. If you wish to meet people in style, head over to Cannaregio, on the main canal walkway. There, you can make friends in no time while holding a tasty spritz, or a Negroni.
If you're looking for something a tad younger, then Campo Santa Margherita is the place to go. It is usually full of college kids and travelers dancing to DJ set and eating tasty, affordable appetizers. Aside from its stunning aesthetics, Venice has got to be the best city in Italy for nightlife. Then again, we might say that for all 10 of the places for nightlife in Italy we're recommending you today!
5. Milan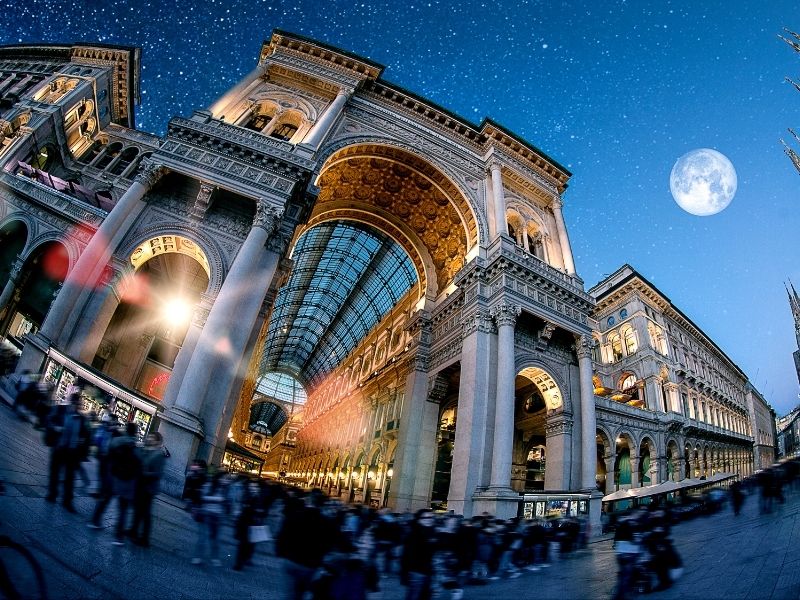 Far from relying only on fashion, design, and culture, Milan is the best city in Italy for nightlife. Partying is a real thing in Milan, and since the local crowd is on the younger side, it is going strong every day of the week. Truly one of the best places for nightlife in Italy, Milan offers craft beers and cocktails, jazz clubs, and the very best clubs.
Two areas are worth your time: Brera, a more sophisticated quartiere with wine bars and original restaurants, and Piazza del Duomo. All around Piazza del Duomo, you will find more refined bars and restaurants from where you can enjoy the view of Milan's landmarks. If you have some time to get out of Milan, the nightlife in Como Italy is also a great place to have fun!
6. Rimini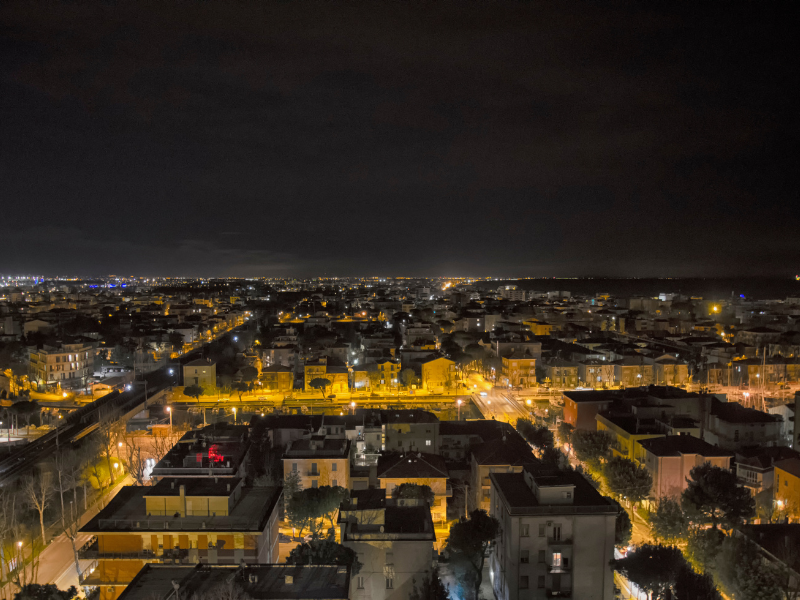 Rimini is yet another young city that attracts people from all over Europe. The place is known for its many festivals and events like The Pink Night. This event is one of the most unmissable ones during your trip to Italy.
Surely, you don't want to miss a summer night during which the coast becomes all pink with colors, sounds, and meet-ups of friends and performances. Rimini is located on the coast, and you can very well start the evening with an aperitivo. Then, head to a nightclub or a bar near the beach!
7. Palermo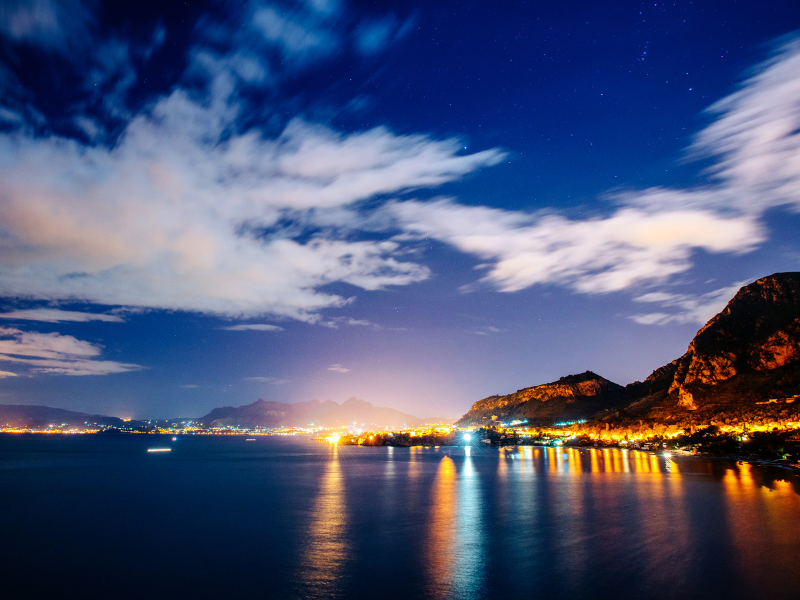 Located in the sunniest part of Italy, the Sicilian Palermo is one of the best places for nightlife in Italy. The nightlife there is a real deal, with affordable drinks and stunning sunsets. In the Old Town (Centro Storico), you can find a market that has almost come to the end of its life, La Vucciria.
However, at night, it wakes up in waves of dance and drinks. Other places to visit for a great time are Via Vittorio Emanuele and Via dei Chiavettieri. Tourists and locals mix and meet between two rounds of affordable cocktails and beers. Palermo offers a lot of live music and events – it is just the place to blow off some steam.
8. Naples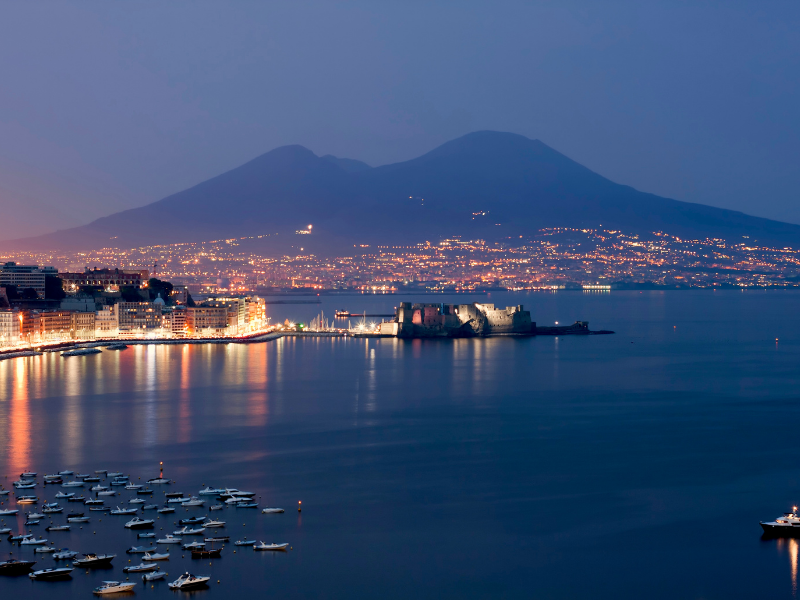 The vivacious Napoli enjoys the best of Italy: very affordable food, a huge student population, and the sea just nearby. If you are a culture enthusiast, then you will love Pompei, just a short train trip away. But at night, the popular Italian city is the best city for nightlife in Italy.
You can find it all there; theatres, dance clubs, live music events, bars, restaurants… Wherever you turn your head, you will find something to do, something to eat, something to drink or to dance to.
9. Florence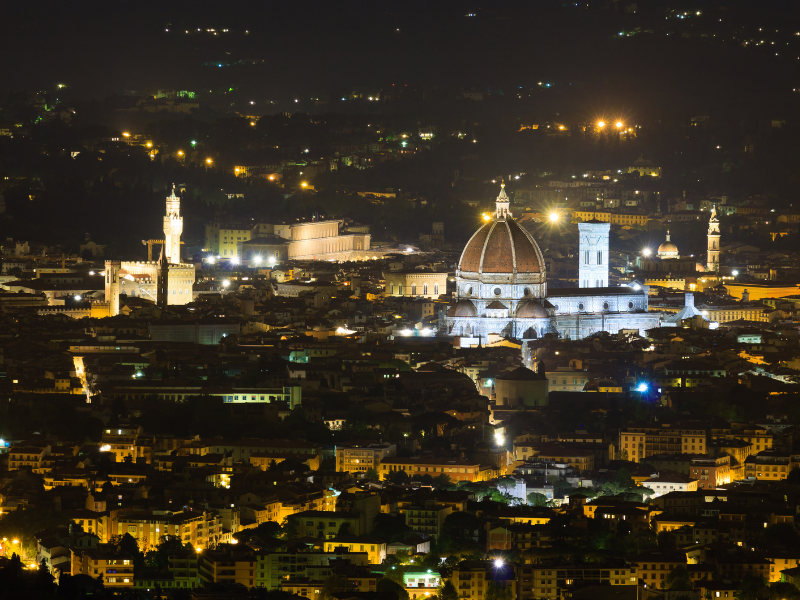 Florence is undoubtedly one of the best cities for nightlife in Italy because of its beauty and liveliness. You can find it all in the artsy Florence: a romantic atmosphere for a chill night or a fun vibe to party with friends.
One of the capitals of culture in the country, nightlife in Florence Italy is packed with plays, live music events, concerts, and more all throughout the year. One of them, the Maggio Musicale Fiorentino at the Artwork of Florence, is one of the unmissable music events of Florence.
In the historical center, around Oltrarno and Piazza della Signoria, you will find so many bars and clubs that your head will turn. Nightlife in Florence Italy is crucial to the atmosphere of the city. Experience the best of culture and drinks at Brewdog, an international beer place that is very much worth your time!
Address: Via Faenza 21R
10. Bologna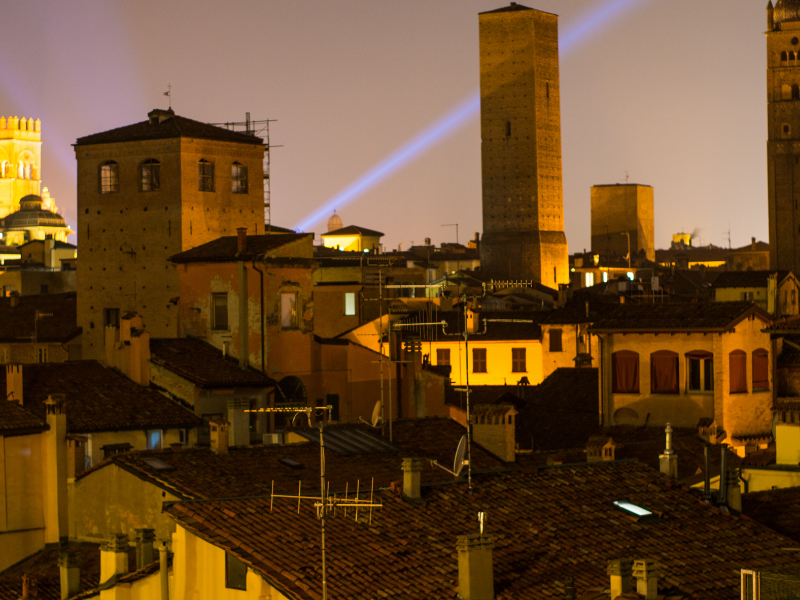 Last in our list, but not in our hearts, Bologna is one of the nightlife hearts of Italy. The best nightlife in Bologna Italy lies mostly on a long evening between friends at a local trattoria followed by a drink or two.
Although it is one of the quieter places to have a night out, the thrill of a club night is very much alive there. The university crowd is so important in Bologna that discos, clubs, and bars are sometimes open until 4 am.
Wrapping up 10 Best Places for Nightlife in Italy
Whether you are looking for the best ski resorts in Italy for nightlife or a true beach vibe with the very best nightlife in Naples Italy, we've got it all covered for you. Once you are done partying your heart out in the best places for nightlife in Italy, have a good rest day. Then, you'll be all fresh and dandy to discover the very best of the country, like the best medieval cities in Italy!
PIN IT: 10 Best Places For Nightlife in Italy