10 Best Italian Wedding Dress Designers
Italian wedding dress designers are famous all over the world. Not only dress designers, by the way. The country offers not only the best fashion but also some of the best foods and museums in the world. Still, wedding prep is what we are going to be talking about today.
As a former make-up artist, I know the stress that goes into getting your perfect day ready. Of course, since a beautiful traditional Italian wedding dress will be a symbol of your love and your personality, it must be absolutely flawless. Our mothers and grandmothers used to get their wedding dresses sewn by professionals.
Usually, they would be local seamstresses who would come and take your measurements. Then, they would create from scratch the most beautiful wedding dress for you. This tradition is what Italian wedding dress designers aim at keeping alive.
10 Best Italian Wedding Dress Designers
Besides the Italian wedding venues and wedding photography, we must cover another detail for an Italian-style wedding! Today, you can find your own dress in many stores. More and more brands keep popping up and Italian wedding dresses online shopping can seem a bit confusing. You can even get Italian wedding dresses in any kind of color. White is still the go-to, of course, a symbol of purity and childhood fairytale.
But Italian wedding dress designers are creative and sometimes decide to work on some high-quality colorful goodness. That's why I have put together this list of the 10 best Italian wedding dress designers – so every detail gets cleared up. In the end, shopping for your wedding dress should be a pleasure. Read on to find the most beautiful designs!
1. Nicole Milano – Italian Wedding Dress Designers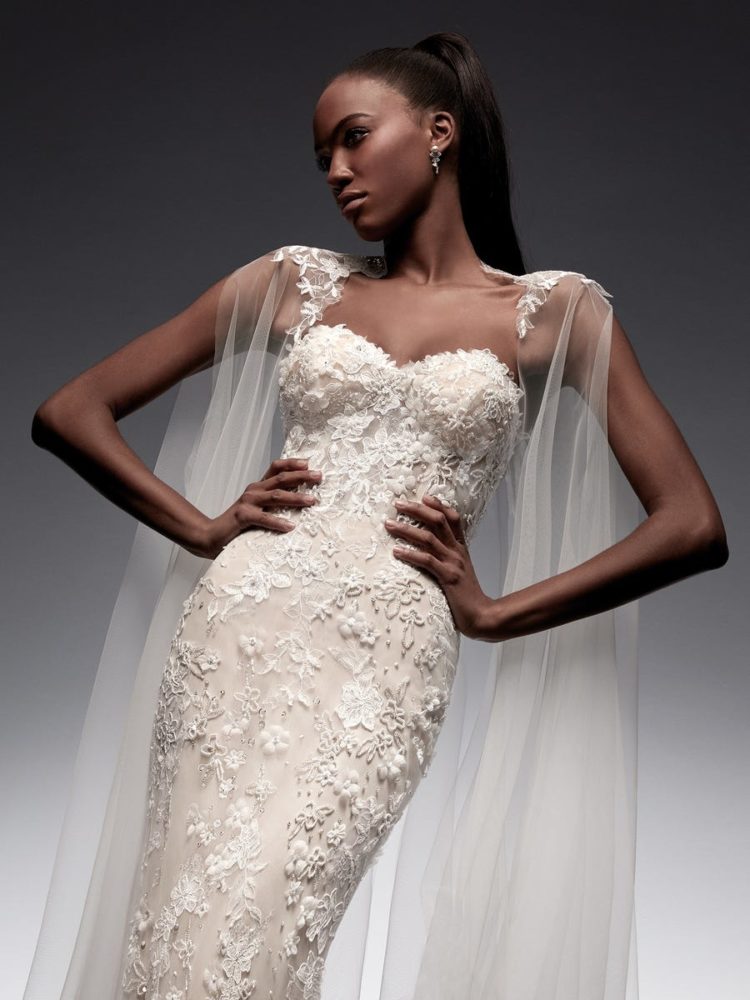 Nicole Milano is one of the best wedding dress shops in Milan Italy. The brand is part of the Pronovias group, and it is led by 24-year-old Nicole Cavallo, the creative director. The cuts are contemporary, modern, and trendy, and the overall feeling that wraps around the dresses is timeless.
Every design reflects millennium brides' style and tastes. Not only is Nicole Milano one of the best Italian wedding dress designers today, but the brand is also eco-friendly. How so? Nicole Milano has taken a pledge toward the world and the brand's customers. From design to the delivery of your dress, Nicole Milano commits to finding ways to protect the planet.
All the materials are sustainable, all the dresses are designed and crafted in Italy. Plus, the packaging is made from liquid wood hangers, recycled paper, woven labels, water-based tints, and soft organic cotton cover bags. Between tradition and avant-garde respect for the planet, Nicole Milano is one of the Italian wedding dress designers to watch.
2. Eddy K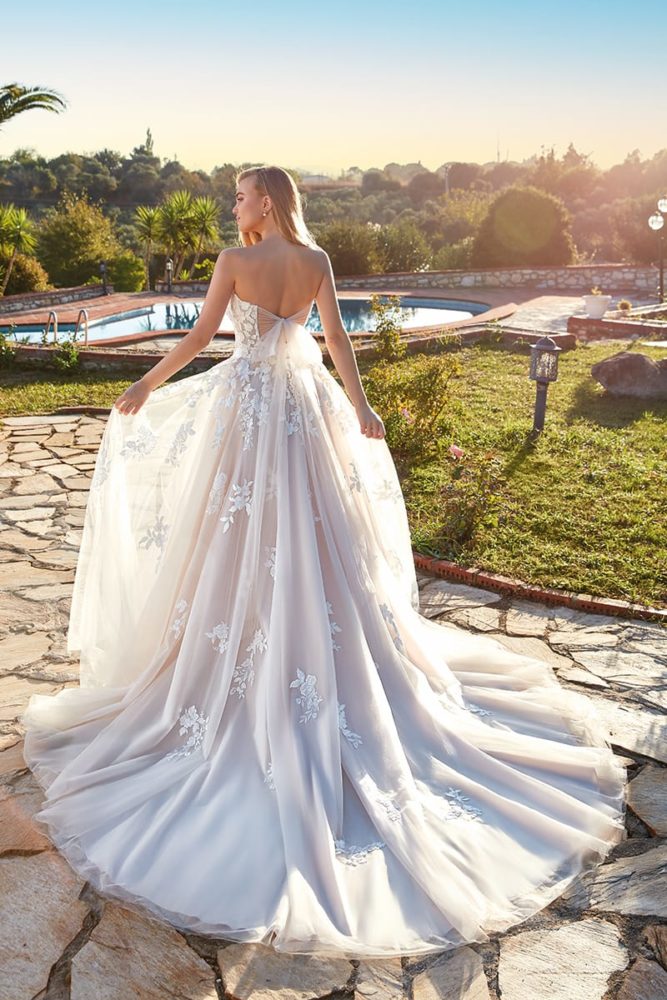 Eddy K is another one of the best wedding dress shops in Milan Italy. Every dress signed by Eddie Kay makes a statement. The brand was born in 1994 to offer the world the highest-quality fabrics, sophisticated couture gowns, and elegant dresses.
When you take a look at Eddy K's designs, you will understand just how he rose to fame and rules at the top. The attention to detail and to quality and elegance are what make Eddy K's dresses so different. Not only do the designer's dresses look perfect on any type of figure, but each purchase has an ethical meaning.
In this case, Eddy K supports Plan International's 'Because I am a girl' initiative to help end child marriage. That makes Eddy K one of the most human Italian wedding dress designers. With dresses that range from a maximum of $3.000 to $3.500, the brand offers high-end but still affordable wedding dresses.
3. Antonella Rossi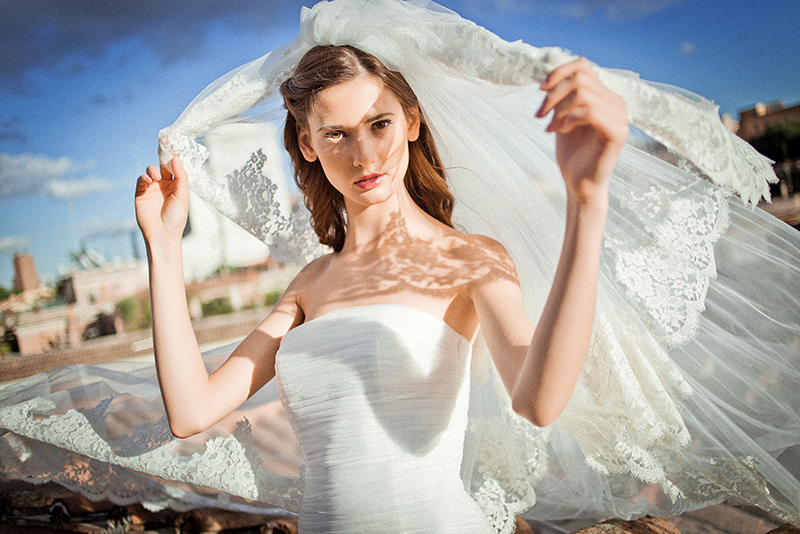 Antonella Rossi is one of the Italian wedding dress designers who is not afraid of her own creativity. The brand is quite a family affair and was born in 1950 near Florence. The family of tailors and embroiderers inspired the vintage feeling of Antonella Rossi's beautiful creations. An Italian lace wedding dress from this brand is the apex of success, in my opinion. The designs fall perfectly, and it just makes you wonder when your turn will come!
When you go Italian wedding dresses online shopping, I highly suggest you take a look at the romantic laces and beautiful veils. All the chosen fabrics are sensual and feminine. Antonella Rossi for sure is one of the best high-end Italian style wedding dresses brands. It has even been part of Fashion Week for quite a few years!
4. Italian Wedding Dress Designers: Carlo Pignatelli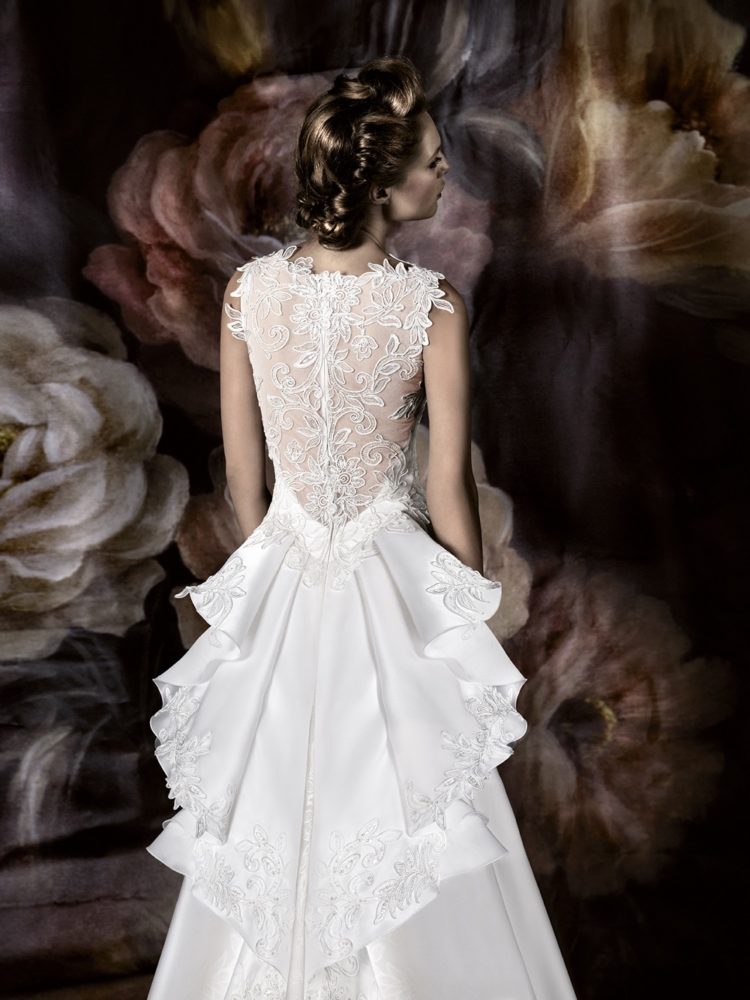 Carlo Pignatelli is one of the most famous wedding dress shops in Milan Italy. The designer was born in the South of Italy in 1944. After the war, as he was growing up, he learned the tricks of tailored clothing. He is very well known around the world for his masculine touch in clothing. However, his wedding dresses, all more innovative and stylish than the last, are what helped him rise to fame.
When you take a good look at the brand, you understand that the name is a synonym for quality and masterpiece. This is there one of the best Italian wedding dress designers because of his never-ending inspirational pieces. His nature-inspired wedding dresses with detailed flowers and leaves are something from another world. That makes Carlo Pignatelli a definitive must among Italian wedding dress designers!
5. Le Spose di Gio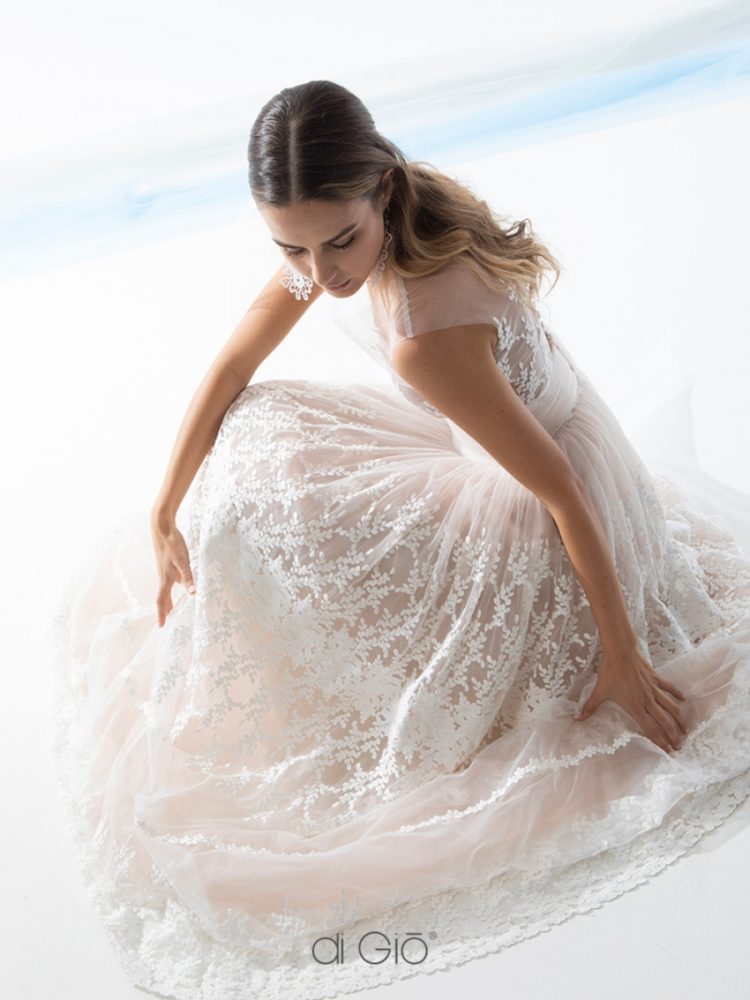 Le Spose di Gio creates some of the most delicate Italian wedding dresses today. The Made in Italy label encompasses everything that Le Spose di Gio offers. One of the best wedding dress shops in Milan Italy, the brand has a real vision. The founders, two sisters, were both parts of the high fashion and design world and got to the Italian wedding dresses scene pretty naturally.
The brand's motto is that everything must appear natural, and relaxed while still being controlled. You can either get a ready-to-wear dress or you can participate in the creation and customization of your very own Italian lace wedding dress. It is the innovation and research of style and exclusive fabrics of the Italian style wedding dresses that make Le Spose di Gio your new essential.
6. Italian Wedding Dress Designers: Nadia Manzato
If you're looking for Italian wedding dresses with a vintage vibe, Nadia Manzato is the brand you're looking for. The Italian lace wedding dress brand is not even 10 years old. Still, the Handmade in Italy brand is already renowned thanks to the highest-quality materials.
Precision is what makes the Nadia Manzato dresses so beautiful. The young designer infuses in her Italian wedding dresses the inspiration of the past. She uses inspirations like designers as Moschino and Valentino or feminine icons like Twiggy and Zooey Deschanel. Then, she adds her own feminine personality. It is a fairytale that you're buying when you get a Nadia Manzato dress drenched in stars, hearts, and romantic laces.
7. Giuseppe Papini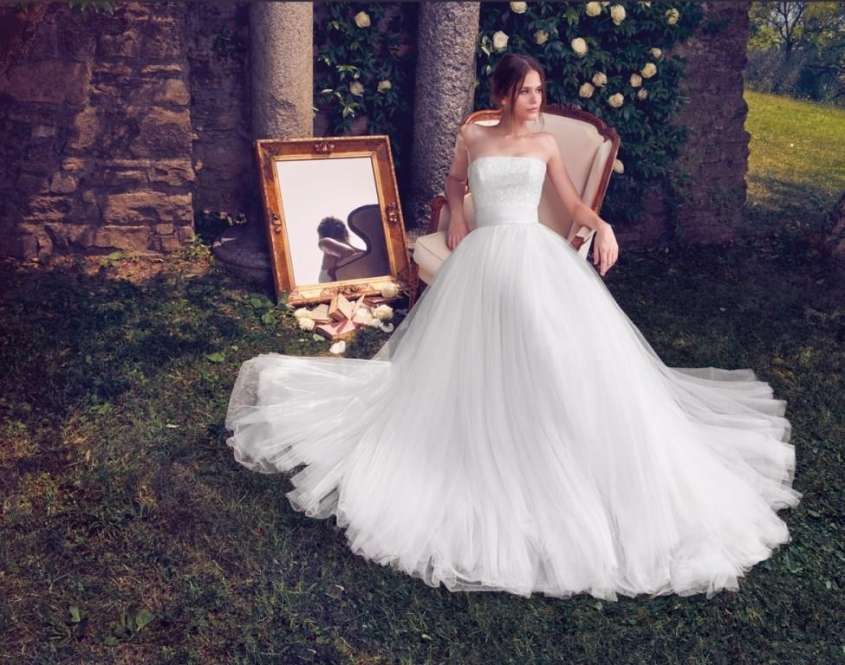 Giuseppe Papini is a traditional Italian wedding dress designer. The brand is almost 20 years old, and the designer duo behind Giuseppe Papini plays on tradition, history, and luxury. Much like Nadia Manzato's, those Italian wedding dresses call for imagination.
The highest quality fabrics are used to create dreamy designs. For instance, silk comes from Como, craft lace from the North of France, and all aim at empowering women on their special day.
8. Valentino – Italian Wedding Dress Designers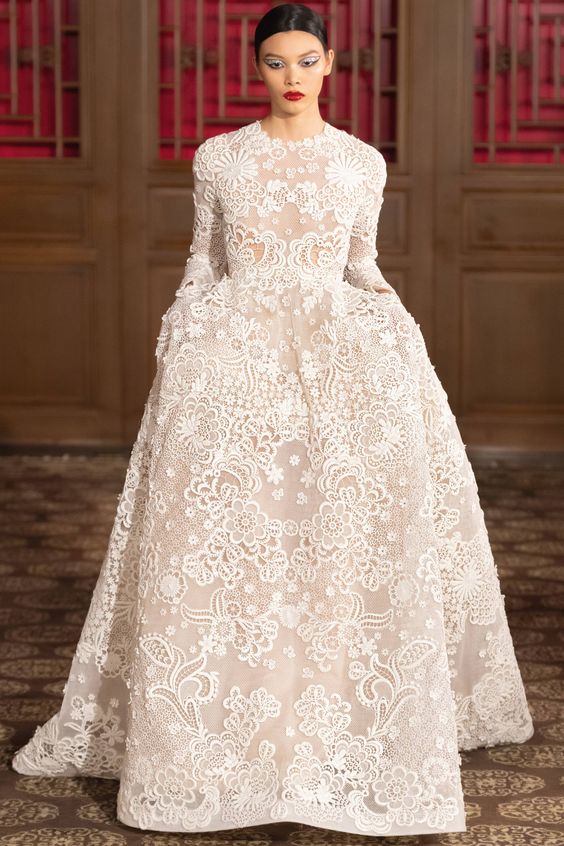 As far as Italian style wedding dresses go, I would say that Valentino set the bar high. Can you believe that one of the most renowned high fashion designers brands was only founded in 1960? Some high-end brands are so imposing that you would think they've been here for centuries.
Italian wedding dresses signed Valentino is very characteristic of the original style of the Maison. You can get a traditional Italian lace wedding dress, but you will have to expect mouthwatering, creative details. After all, you only get one day, don't you? Might as well go all out.
9. Peter Langner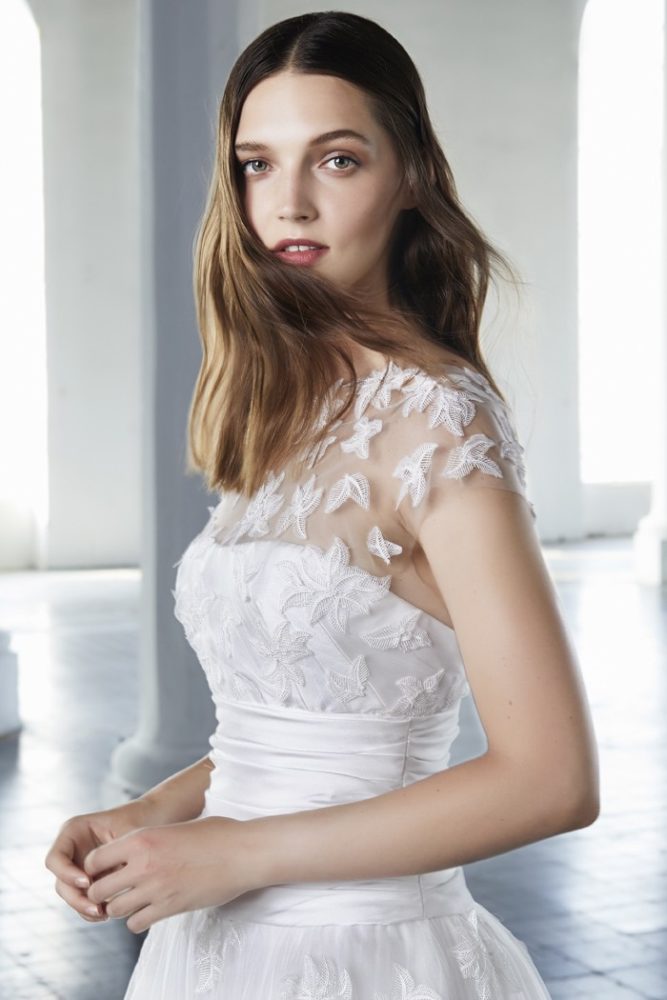 One could argue that Peter Langner does not make Italian wedding dresses. After all, the designer moved from Germany to Paris and then Rome in 1991. Even if the designer is not Italian, he opened his workshop in Rome in 1991 and in Milan in 2015. As such, one could say that he is well-versed in the traditional Italian wedding dress topic.
His designs are masterful, and the fabrics are spectacular. It is very interesting to see just how one can bring out bride's beauty with a piece of clothing. In any case, Peter Langner is a master at creating royal dresses from exclusive materials that go beyond the conventional.
10. Elisabetta Belugo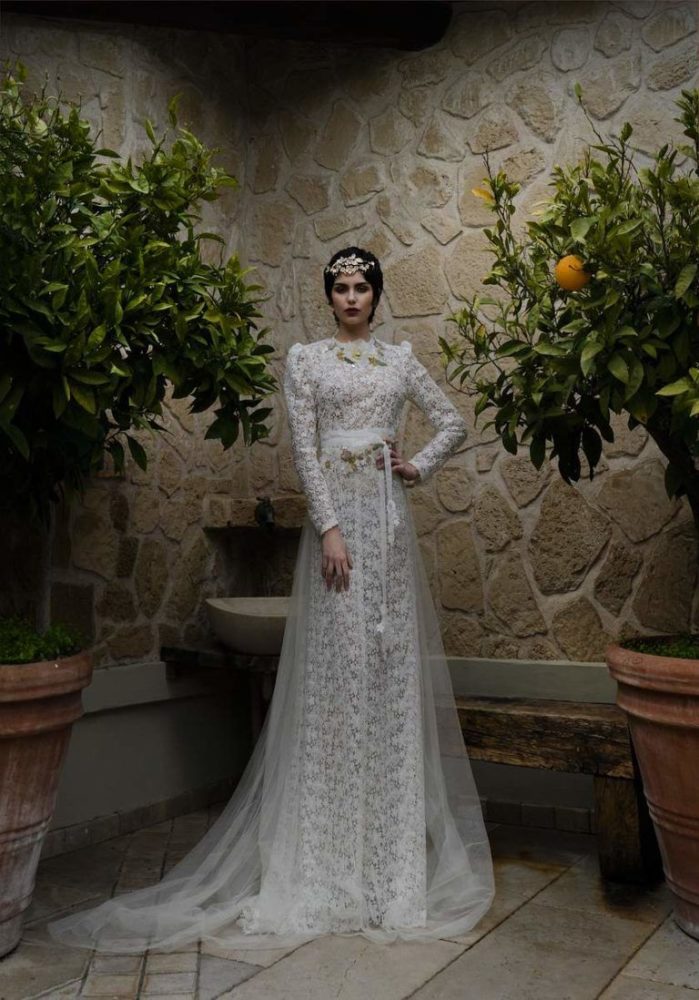 Elisabetta Delogu makes from a simple Italian lace wedding dress pattern, a fairytale dress. The designs are almost gothic, super romantic, and eerie. I love Italian style wedding dresses because they really embrace a woman's body. That is what allows brides to feel ultra-confident on their wedding day.
A traditional Italian wedding dress would play on an opaque, heavy fabric. However, times have changed. The new Italian wedding dresses play on the sheerness and lightness of the fabric. The designer's passion for painting is a strong inspiration for her beautiful designs.
Old handmade details like hand-painted flowers on a dress and essential sewn details only give a new meaning to the term 'traditional Italian wedding dress'.
Wrapping up the 10 Best Italian Wedding Dress Designers
While we speak about Italian fashion brands in this specific category, we wanted to highlight the best Italian wedding dress designers today. It's important to know who to trust for your big day. You don't want just any simple traditional Italian wedding dress. You want something that really matches your body type, your figure, and your personality.
Fortunately, Italian wedding dresses online shopping can be made easily. You just need to know who creates what kind of style. So now that you know all about the best Italian wedding dresses, I suggest you complete your look with some of the best handmade jewelry brands in Italy. Who knows – maybe you'll find your new favorite!
PIN IT: Our Favorite Italian Wedding Dress Designers