Lately, we've been giving you tips and tricks on how to make the best of your trip to Italy. There are always ideas to explore, no matter the destination and your preferences. Now, it's time to explore the health-based Italian features. We think that those would significantly contribute to your self-care activities during the summer holidays. The subject that will be presented in today's article refers to all the best medical spas in Italy and the thermal features offered by the best spas and thermal springs in Italy, all in different regions of the country.
Discover the best medical spas and thermal hot springs in Italy
It's time to find out about one of Italy's best facilities since the Ancient Romans. Italy has natural hot springs that had been used for a long time now. They are filled with minerals that are known as contributors to health and beauty as well.
The ingredients found in the hot springs start with calcium, magnesium, and lithium until the radium and silica. Those are proved to be beneficial for muscles problem, skin problems, and overall body revival. The spas in Italy, especially the medical spas are the best destination for a relaxing experience while enjoying the healing process and appreciating what nature is giving us.
1. Soulspace Centro Benessere spa, Florence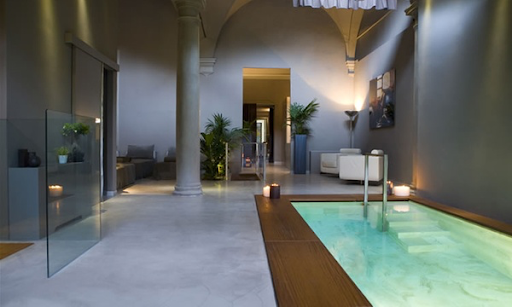 The Soulspace spa is one of the best spas in Tuscany, Italy. It is The first place on our list and is exactly what the name tries to express, an experience for your soul and body in a pleasant and unique spa in Florence. Also, this wellness center is situated right in the heart of Florence. Furthermore, It's surrounded by the culture, and the elegance of ancient art and architecture found in Florence. It is definitely an intense experience for your relaxation, beauty, and health desires. They are offering you a deep regenerating experience leading to extraordinary health results. Indeed, the rich packages provided make it known as one of the top spas in Italy.
Their treatment sectors vary from whatever someone needs. Also, the exclusive packages start with the face and body treatments for him and continue with full rituals and massage types. For those who want a complete body regeneration or moms that need some requisite relaxation time, the 'Mom" packages are there to satisfy every need. The men have also the luxury to choose from different types of spa packages. Moreover, every package is different, based on what you need to recharge. All those, at a day spa in Italy. Soulspace spa is on the list of the best spas in Florence Italy.
Their address is: Via Sant'Egidio, 12, 50122 Firenze, Italy
2. Terme Tettuccio, Montecatino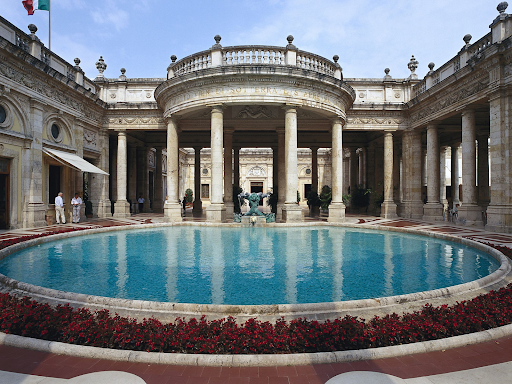 The Terme Tettuccio is one of the best spas in Montecatini Italy. It is among the best spas in Northern Italy where you can see how beauty meets health. Known as one of the top spas in Italy, It is famous for its salty-sulfate and alkaline waters that are proved to be a miracle for every problem. Minerals, such as bromine, chlorine, iodine, lithium, magnesium, and potassium are fighting for the purification of the skin. Also, They help with cholesterol reduction, and respiratory diseases, leading to rehabilitation in time.
Since the 19th century, Terme Tettuccio in Italy is a prestigious spa that pleasures and heals the bodies, and minds. It brings back the spark of youth through balneotherapy, massage, physiotherapy, and rehab processes.
The address is: viable G. Verdi, 74 – 51016 Montecatini Terme, Italy
3. Royal divine, Positano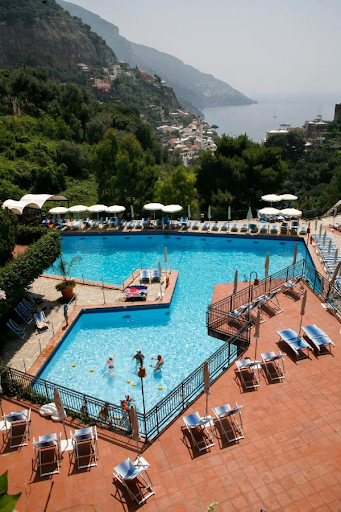 The Royal divine in Positano is one best spa in Tuscany, Italy. Moreover, It's where your body can meet the ultimate experience in a matter of massage. If you require a great massage, this center can offer you a variety of massage packages. You can choose from feet to full body massage, believed to be a professional range for a relaxed mood.
The center is considered one of the best medical spas in Italy. It has an amazing process of giving the best massage package. They analyze you through a survey, to understand your expectations. Then, they prepare you for the future massage, then execute the desired package, then analyze the experience you've had. You can choose from a wide range of face massages, feet massages, hands massages, and full-body massages. Also, they have eyelashes services, aesthetic training, traditional ayurvedic massages, Pulsed light treatments, and a shiatsu operator. It's definitely, one of the best places you can experience in Italy.
Their address is: Sede operativa: via Guglielmo Marconi, 121 – Positano
Italy
4. Acquaforte Thalasso spa, Sardinia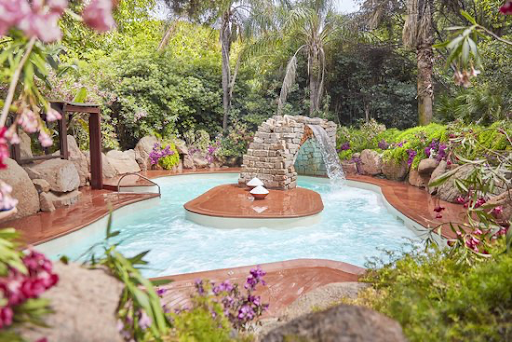 Sardinia has one of the best detoxification and regeneration spa center. Also, Acquaforte Thalasso Spa is one of the best thermal spas in Italy. It is based on the principle of seawater temperatures and saline densities taken to different levels. Moreover, at Acquaforte Thalasso spa, you will be welcomed to six Sardinian seawater pools, of high temperature and saline concentration of detoxification rituals, and lower saline and temperatures, for the regenerating program offered by the mineral salts.
Besides the seawater pools, you will discover the signature thermal water springs treatments that they offer. It varies from legs treatment to exfoliation, to honey and sea salt massages, oil therapy, and mud therapy. They have also a yoga program, hereby combining meditative practices. Furthermore, they are used as a lead to the regeneration of the body through breathing, allowing the muscles to relax.
Their address is: Loc. Forte Village Pula Cagliari, Sardegna, Italy
5. Cascate del Mulino, Saturnia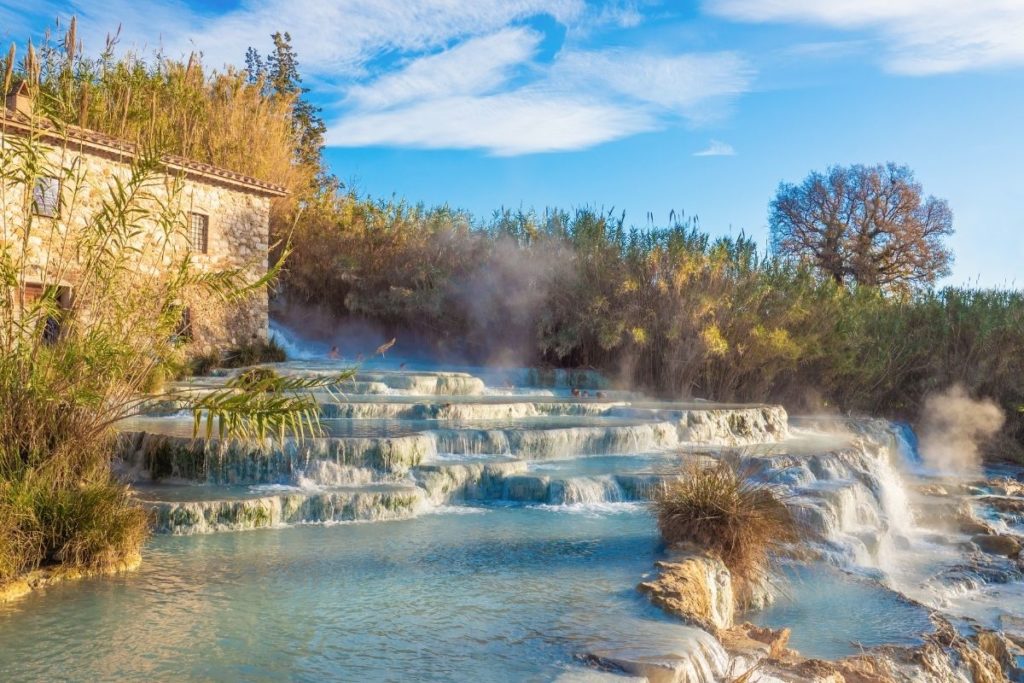 The Cascate del Mulino from Italy is one of the best medical spas and most famous thermal hot springs in Italy for more than 3000 years now. The water here is well known for the balance restoration of the body, breathing progression, and skin benefits. It is also a very searched place in Italy for the benefits that it brings to those lacking energy, vitamins, and minerals. It's a natural stress reliever, antiaging element, and antioxidant as well. Their wellness and spa treatments, as well as the beauty treatments and clinic staff, are ready to meet every expectation of the ones who put their trust in them.
From naturopathy to aesthetic medicine, physiotherapy, and movement well-being. The spa has body and faces spa treatments, and rituals, you will have everything you need. Of course, after the detailed expertise of Cascate del Mulino's thermal hot springs professionals. With their help, you will indeed find out what suits you best and which technique is much more effective for you. Cascate del Mulino gives another definition of what Saturnia's hot springs in Italy mean.
Their address is: Via della Follonata, 58014 Saturnia, Italy
6. Hotel Preidlhof, Naturno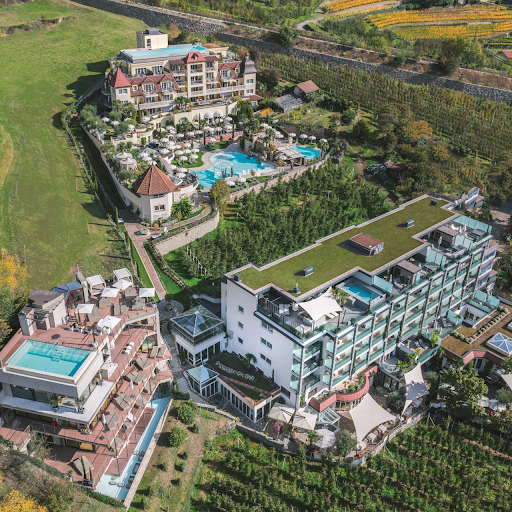 At Hotel Preidlhof in Naturno, balance is very important. It is one of the best medical spas in Italy. That is why, every program offered by this 5-star hotel for adults, promises a full regeneration and healing journey. They highlight how the balance between "hedonistic" and "eudemonic" wellbeing leads to a total self-discovery journey in this hotel. It is one of the best day spas in Italy.
Once you're there, you will be surrounded by pools, sauna towers, a medical spa, and staring retreats packages. You'll also find a la carte treatments, and have experts to take care of every need you have. Moreover, you'll benefit from a fitness center, offering holistic fitness retreats. There are sports, and outdoor activities, as a suitable cure for any problem that you have.
Their address is: Via San Zeno 13 39025I-39025 Naturno, Italy
7. Trilussa Palace Hotel Congress & SPA, Rome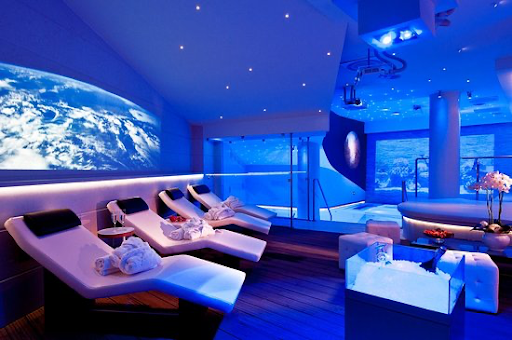 Discover a whole new different world of pleasure at the Trilussa Palace Hotel, Congress, and SPA in Rome. It is one of the best spas in Italy. You will start with a direct immersion into Roman history. They do it through the beautiful heated pools, hydromassage jets, and saunas. Also, through the Turkish bath and the ice waterfall, and sensory showers if has.
It is the best medical spa in Italy that has a moon surrounding decoration. It's directly taking your spa experience to the ultimate pleasure. The hotel and spa are located in an amazing area. Furthermore, They are combining the piece of heaven with perfect views from the rooftop terrace bar.
Their address is: Piazza Ippolito Nievo, 25-27 00153 Rome, Italy
8. Bibione Thermae, Bibione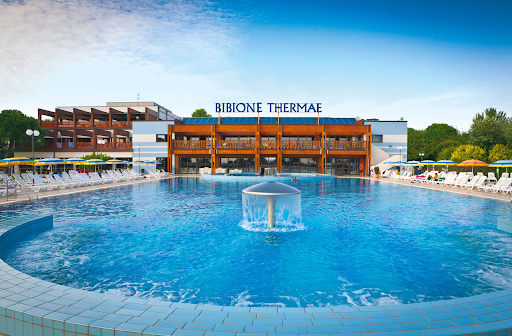 For 25 years now, Bibione Thermae in Bibione is one of the best thermal spas in Italy. It offers day spa treatments, physiotherapy and Rehabilitation, thermal springs and wellness areas, and also a Spa beauty farm. The medical care team offers also a wide range of therapy.
Their central area is dedicated to therapy and spa treatments, the indoor and outdoor pools, and the seafront for aesthetics and well-being processes. Also, they are using only natural and hypoallergenic ingredients, specially designed for wellness programs. One of their most loved features is the Finnish sauna. Also, as the herbal bio sauna, the Turkish bath, and the emotional showers.
Their address is: Via Delle Colonie, 3 – 30028 Bibione (VE) – Italy
9. Valeas Club del Bennessere, Pomezia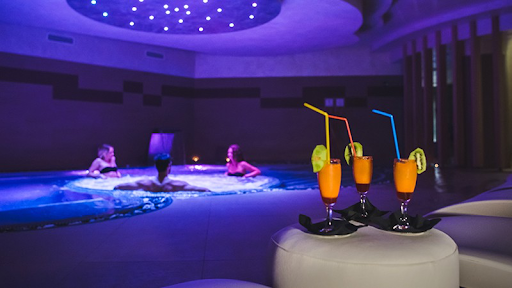 Center Valeas club del Benessere in Pomezia is one of the best medical spas in Italy indeed. Welcoming you with skin, body, and mental care is the perfect relaxation retreat you could choose. All their treatments' products are created with the best natural ingredients. Therefore, they are all leading to a pleasant sensory experience without any environmental impact.
They create personal wellness packages, after following a survey and discussion. They try to promote a healthy, joyful, and sustainable health style to improve your comfort levels. Indeed, your skin, your body, and your mind will benefit from the best spa packages of relaxation.
Their address is: Via della Castagnetta, 1  00071 Pomezia, Italy
10. Palace Merano, Merano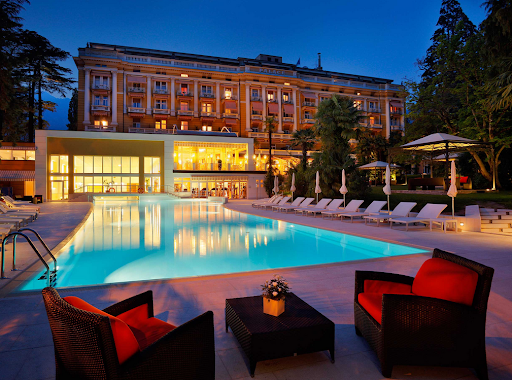 We end our list with Palace Merano. This is one of the best medical spas in Italy with effective treatment programs for anybody's function problems. Their exclusive techniques are designed to restore the bodies to maximum psychophysical well-being. It's also detoxifying them and reactivating the energetic channels for the best outcomes.
Moreover, they have nutrition programs with bio-light nutrition, 6 types of energetic massages, hydro energy, aromatherapy, and mud therapy sessions. Also, they have fitness & physical indoor and outdoor activities programs.
Their address is: Via Cavour, 2-39012 Merano, Italy
Wrapping up the best thermal springs and spas in Italy
No matter the destination, it had become quite sure that Italy is the country that meets the needs of the traveler, no matter what. After this selection of the 10 top spas in Italy, along with the best thermal springs in Italy, we are quite sure which is the thing that made Italy one of the most sought-after destinations in Europe. Moreover, we hope you enjoy our list and found the best spa for your needs. Enjoy!
Pin it: Best medical spas in Italy!