10 Best Italian Motorcycle Brands
Italians made a huge impact on Italy's economy after World War II when they started producing motorcycles. Many of the Italian motorcycle brands on this list founded their companies right before or after the war. Some of them were impacted, some even had different businesses but they all made it into today's history and onto our Italian motorcycle brands list. Although a few of these brands no longer manufacture motorbikes, it's still important to talk about them. Why? Because these motorcycles have won championships.
For any sports enthusiast, building a good enough bike to win a championship is a prideful moment for any company. That is exactly what these brands have done. Going from 55 cc engines all the way to 150 or even more. Some of them only have a top speed under 100 mph, while others have reached 180 mph. And after all, it comes down to each individual why they need a motorbike. Of course, there are plenty of them for everyday use. You do not need the fanciest sports bike if you're only using it in the city.
10 Best Italian Motorcycle Brands – Vintage Italian Motorcycle Brands
In our Italian motorcycle brands list, we wanted to bring the best brands to you that are still manufacturing bikes, such as Vespa, Ducati, and Aprilia. Brands like Aprilia are still making the best motorbikes for racing. Or companies like Vespa where you can use the scooters on a day-to-day basis. In case you love motorbikes and are passionate about them, learn more about the best Italian motorcycle brands!
1. Vespa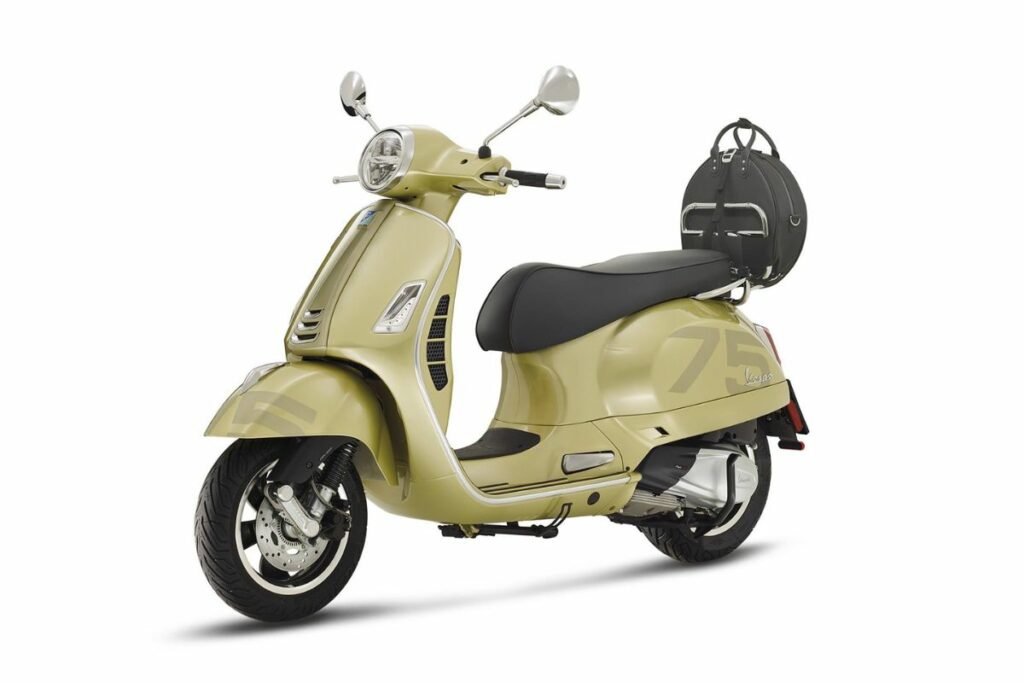 Vespa is one of the top Italian motorcycles brands that people turn to. They look cute and have all sorts of designs. Vespa was founded in 1946 by the company Piaggio. Many of the companies were creative after World War II when Italy's economy was on the ground, but they quickly emerged from it with these creative ideas. The son of Rinaldo Piaggio, who was in the aeronautical field decided to manufacture a more affordable transportation method for the people. The prototype looked very different from the ones that we see today.
It has a full body, handlebar-mounted controls, forced air cooling, smaller wheels, and the central section had to be straddled. Its name was MP5. But after many redesigns, the owners of Vespa finally managed to stop at one specific design which became the signature motorbike. One of the best models right now is the Vespa SXL 150 with a 125-15- cc engine. These are a forever classic. If you go to Italy you'll be seeing them quite frequently.
As it's one of the best vintage Italian motorcycle brands, Vespa also managed to get collaborations with big brands like Dior. If you have seen the Emily in Paris Netflix movie, then you must have seen the Vespa 946 Christian Dior edition. It has the same typical body of the scooter, however, Dior added the finest details to it. The logo and the patterns are visible on the motorbike throughout. you can purchase the same patterned helmet and they even have a little storage box at the back. I would most certainly buy this!
2. Ducati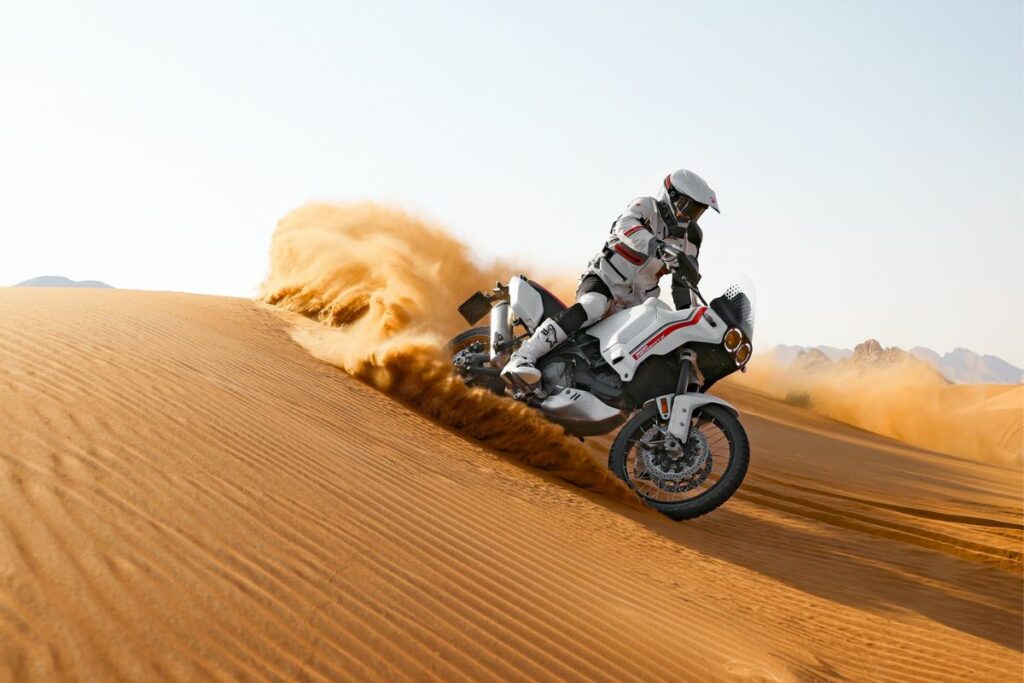 Ducati is a worldwide-known company and one of the best Italian motorcycle brands. But their story didn't start with motorcycles. In the 1900s Bologna was most famous for the invention of radiotelegraphy, therefore, when the company was founded in 1926 its name was Società Scientifica Radio Brevetti Ducati. But only after the war did they start to manufacture motorcycles. The very first Ducati motorcycle was manufactured in July 1949 and it was called Ducati 60.
The brand has made a number of special motorcycles along the way. Just to name a few, there's the Scrambler 450, and the 750 GT which are for the road. Then a few more that have made history are for racing such as the 500 GP Bicilindrica, 900 TT2, and 750 Imola Desmo. The number one best model is the 1993 Ducati Monster. It has a speed of 118 mph and 73 horsepower. You can probably get them for $3000-$6000 right now.
The second best Ducati motorcycle ever made is the Ducati 916 between 1994-1998. They no longer manufacture this model, however, it's still considered to be one of the best. Its horsepower is higher than the previous one as it is made for racing, so 114 hp. As far as the top speed, it can go up to 158.5 mph. Considering that these bikes were made such a long time ago, today there is still a masterpiece.
3. Benelli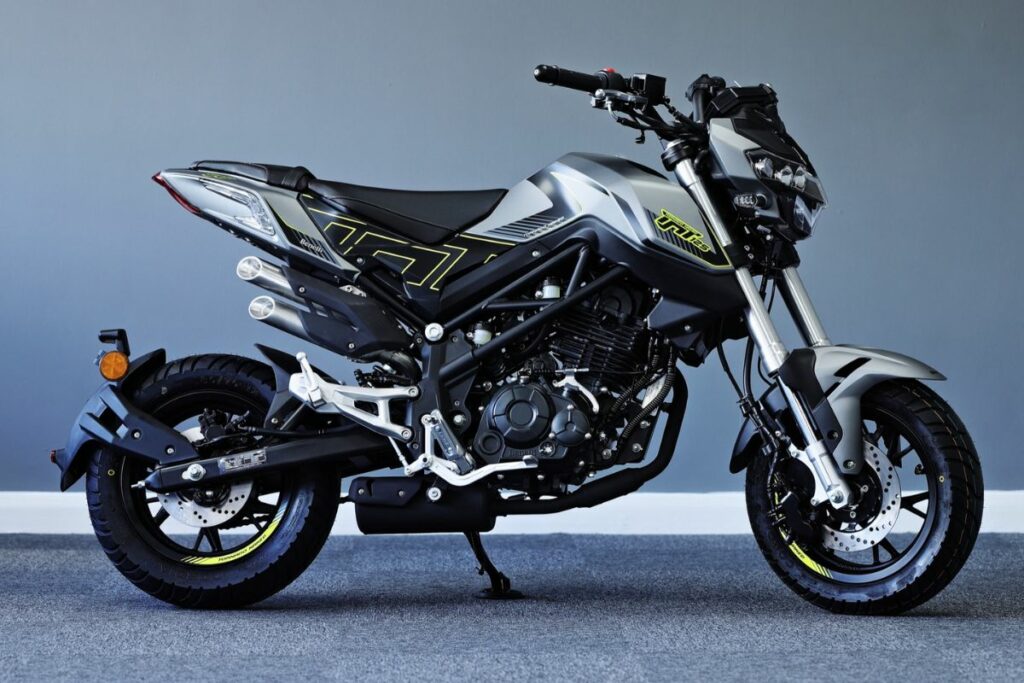 Benelli motorcycles were founded in 1911 and for over 100 years they have been making history. The idea behind them was to be elegant while being sporty. The founders were 6 brothers who used to have a garage and fix up cars and motorcycles. However, they had a business spirit in them and started building motorcycles. The first one was in 1919 and it had a two-stroke 75cc engine that was applied to a bicycle frame. It is quite interesting to look back at how 100 years ago people were able to build these up when today they are second nature.
The best motorcycles are the Benelli TNT, Benelli Imperiale 400, and the TRK 502. Benelli TNT 125 bikes are great for anyone who loves small-wheeled bikes. As they have small wheels and not an overall large bike, it's meant to be more stable on the city roads too. It has a 125cc motor and it holds the 60 mph easily. The price for it is also reasonable compared to other motorbikes. But whoever wishes for a bigger motorcycle, should turn to another brand.
4. MV Agusta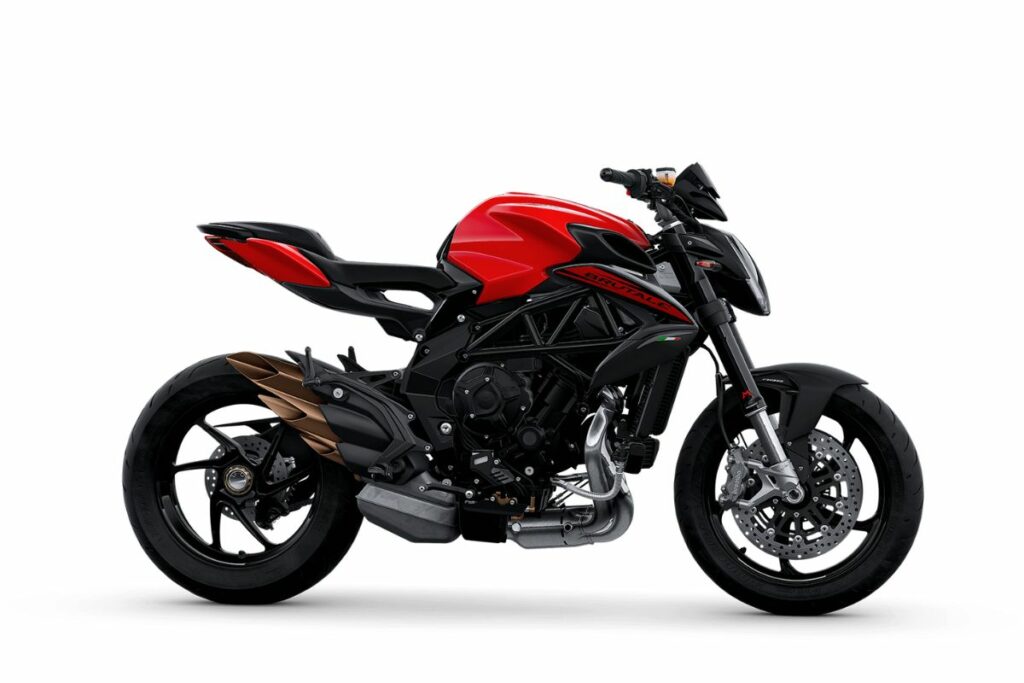 MV Agusta is another brand that you have heard of by now in case you are a motorcycle enthusiast. The company was founded in 1945 by Count Domenico Agusta. But it only became one of the best Italian motorcycle brands at the end of the 70s. Between 1967 and 1974 MV Agusta manufactured the first ever 4-cylinder motorcycles. Furthermore, it got so popular that Pierro Remor used it in the 1950 Grand Prix season.
Then further motorcycles like the 750 S America were manufactured overseas. Another iconic bike was the 350cc between 1973 and 1977. However, only 1,991 units have been produced. The reason why this was so different than any other bike before, is due to the horizontal lines and sharp angles. It was designed by Giorgetto Giugiaro who is the founder of Italdesign. MV Agusta didn't stop at these vintage-looking bikes, since then they have produced more amazing bikes over the years.
The number one motorbike right now for the brand is the F4 Senna. It was built by Ayrton Senna who was a Brazilian racing driver who won several Formula One championships. Another model worth mentioning is the MV Agusta F4 750 Serie Oro/S. It has 120 horsepower and besides looking beautiful from the outside, the sound and the engine will take your breath away. Of course, there are more classic-looking ones like the Brutale 800 RR or the Turismo Veloce that are perfect for long-distance rides.
5. Lambretta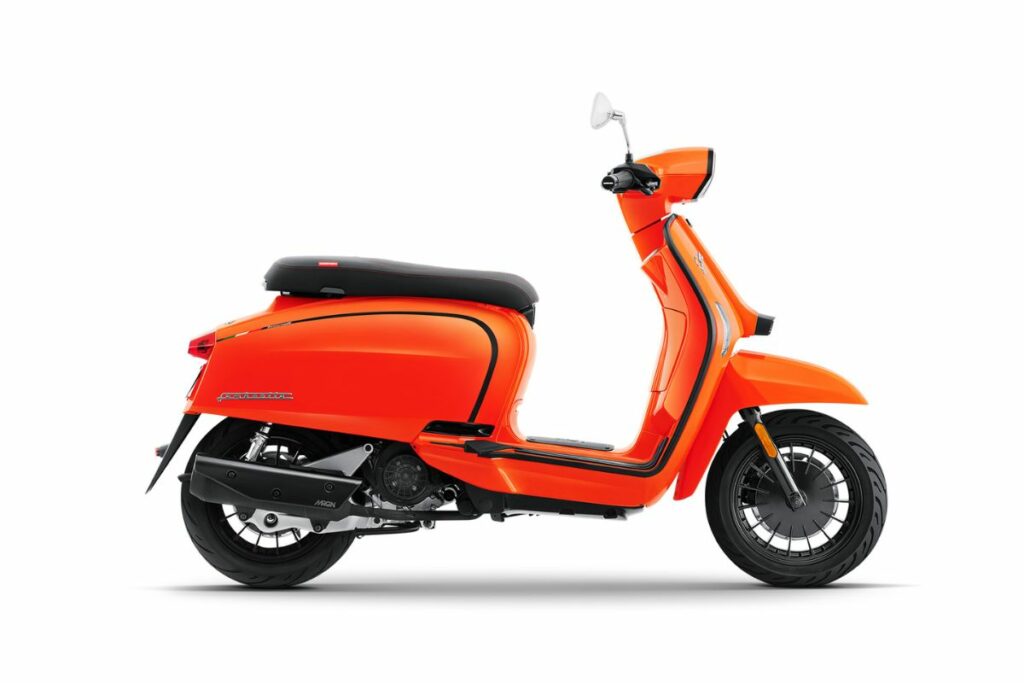 Just like the Vespa, Lambretta is also manufacturing scooters. This too was founded over 75 years ago in 1947 by Ferdinando Innocenti. In case you do not know, Innocenti was the one manufacturing the Lambretta scooters, however, they retired in 1996. Although Lambretta also went defunct in 1972, in 2020 they started producing them again. But let's check why was this brand famous in its time among the Italian brands motorcycles.
The reason why Vespa and Lambretta are similar in many ways is the fact that the brands were both founded after World War II. Lambretta was manufactured as an easier way to get transportation after the war. The design is not far off from the Vespa, but still original. Although it is an Italian brand, the motorbikes were manufactured under licenses in Argentina, Brazil, Chile, Colombia, India, and Spain.
In the late 60s, Lambretta scooters were no longer needed as small cars were being manufactured. Innocenti was sold to BLMC and closed in 1972. However, in 2017 Lambretta Consortium launched again the Lambretta V-Special model. You can still find a few of them today that are used and in good condition. Especially since there are further models from 2020 and 2021. The prices are more affordable than Vespa's. It is all personal preference.
6. Cagiva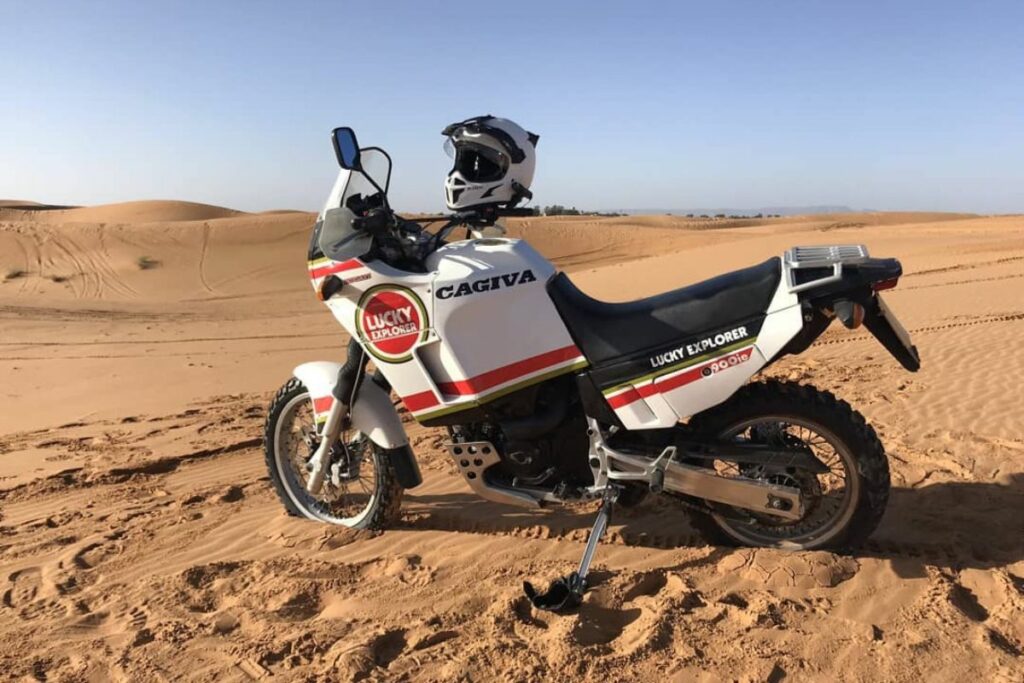 Cagiva can also be put into the category of vintage Italian motorcycle brands, especially since it has been bought by other companies. It is not such a known brand unless you really love motorbikes and are passionate about Grand Prix championships. It was founded by Giovanni Castiglioni in 1950. In its prime time, Cagiva bikes would win races in Dakar or Motorcross competitions, but also in Grand Prix racing.
One of their models, the Cagiva Elefant 650 had a Ducati engine. What you might not have known is that a factory bought Cagiva and the Harley-Davidson models were later produced as Cagivas. And as we have already mentioned, some of the bikes were using Ducati engines. Furthermore, Cagiva also purchased Ducati in 1985, however, the brand remained with the same name. All in all, Cagiva motorbikes were ended as Harley Davidson also bought MV Agusta and the latest models were designed by Giovanni Castiglioni. The legacy of Cagiva, one of the best Italian motorcycle brands ended with the Mito and Raptor models.
7. Aprilia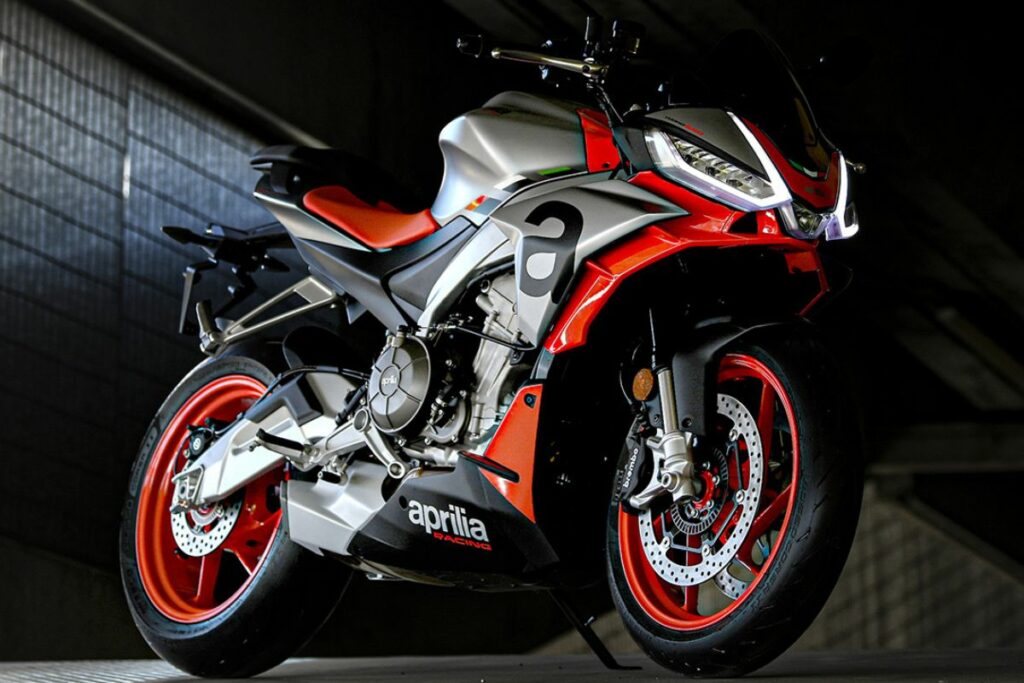 Aprilia was founded by Alberto Beggio in 1945 in Noale, Italy. They initially started manufacturing bicycles, then scooters, and then small motorbikes. So how did Aprilia become one of the top Italian brands motorcycles for sportbikes? The first motorcycle had a 50 cc engine. Later in the 70s, the line Scarabeo was already between 50 and 125 ccs. Then thanks to Ivan Alborghetti, the motocross championships were won by Italy on Aprilias.
Many years later, many models later, Aprilia today is a famous brand for motorcycle sports. They participated in many Grand Prix and MotoGP championships, from 1992 to 2002 and then to 2004. There are quite a few Aprilia models today that were made years ago but are still iconic. One of the first ones was the AS 125 R model. It was a road bike made for younger generations. It wasn't until the 80s that the Aprilia bikes started manufacturing engines and bikes suitable for racing.
One of the best Aprilia motors is the RSV4. It is a four-cylinder sports bike and has a horsepower of 201. If you check the previous bikes, although they weren't made for racing, the numbers are significantly lower. As per the top speed, it can go up to 180 mph. These are the motorbikes that you would use in championships. Other relevant models are the Dorsoduro, the Tuono V4 1100 or the RS250.
8. Bimota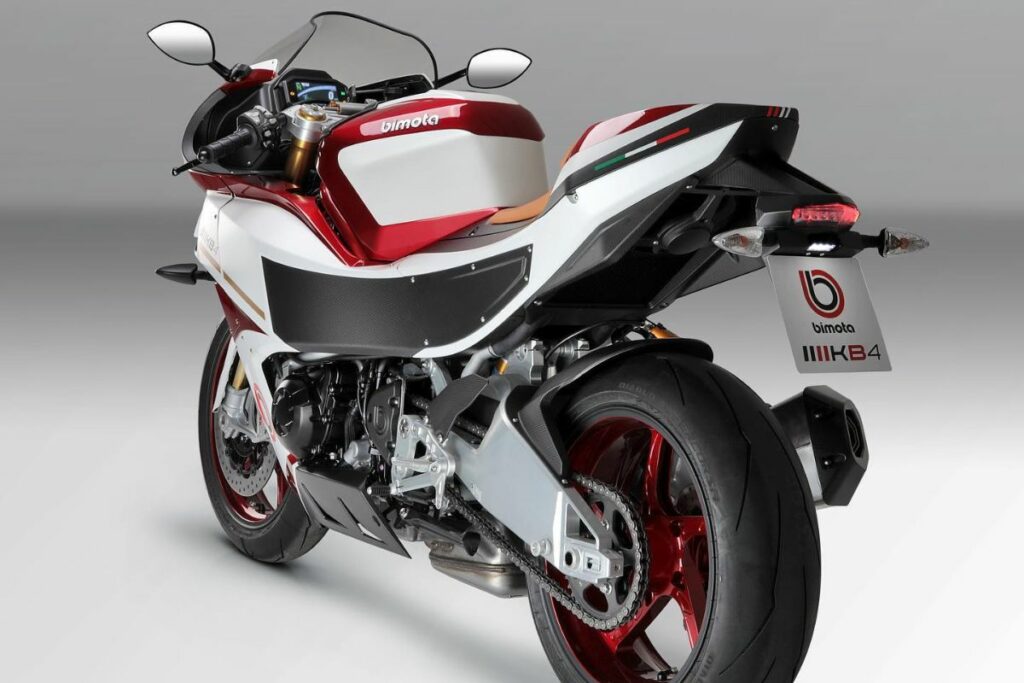 Bimota is another one of the best Italian motorcycle brands that have made history. It was founded in 1973 in Rimini by Valerio Bianchi, Giuseppe Morri and Massimo Tamburini. They were a leading manufacturer and helped build Lamborghini motorcycles. Furthermore, Bimota also customized the Yamaha and Ducati motorbikes. It's no surprise that Bimota is also a great racing bike. The first racing game was won by a 350cc bike. It also won championships like the Superbike World Championship or the Formula TT.
Sadly, Bimota experienced bankruptcy in 2000. Later it was bought by investors and they redesigned the motorbikes. But before it went bankrupt, Bimota manufactured many amazing bikes. One of the collectible bikes Bimota produced is the 500 V2. It was made by Franco Morini and it is a real beauty. Another bike made between 1990 and 1994 is the Tesi 1D. This is made for the road and it has great stability and lightness. Although they no longer manufacture motorcycles, Bimota is still a brand we cannot forget about.
9. Laverda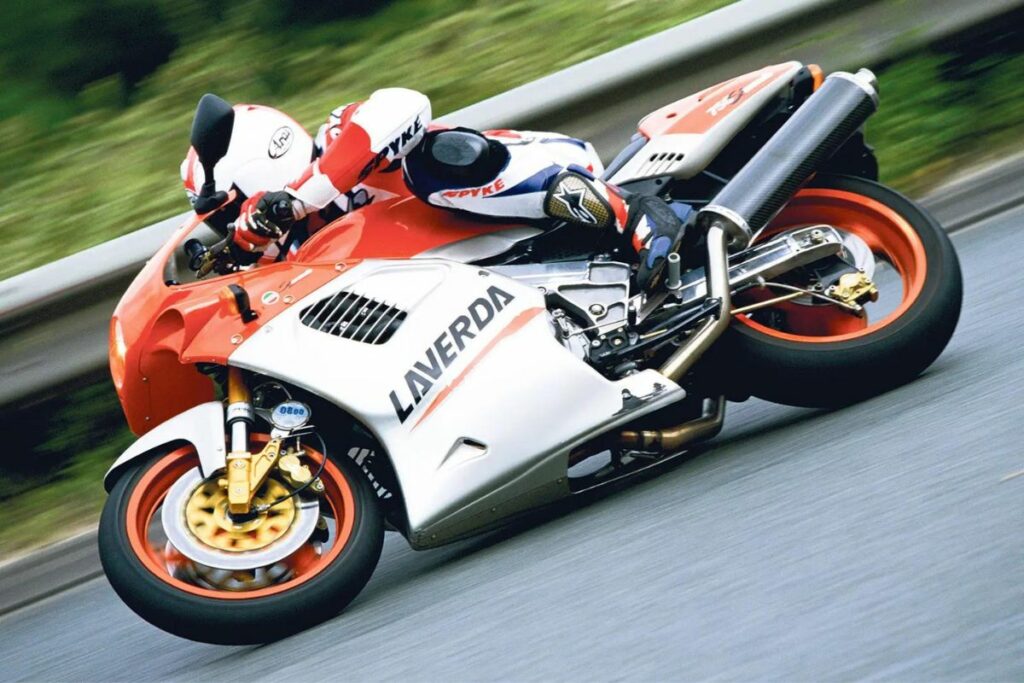 We are getting to the end of our list of Italian motorcycles brands. Laverda is one that isn't manufacturing motorcycles under this name anymore, however, they are still worth mentioning. The brand was founded in 1949 by Francesco Laverda. Although at the start nobody really thought this brand will be much, Francesco proved that his brand is worth it. The first bike was a simple, four-stroke 74 cc bike.
Laverda bikes were also great for racing against brands like Ducati, Moto Guzzi, or Verga. Although it only had 75 ccs, Laverdas was able to finish 4th, 5th, or 6th place. One of the Laverda models that made history is the 750 ST. Then you have the Laverda JOTA. Today you can find a few of them for sale, some going for nearly $20,000. For example the Laverda from 1973 750 SF, or the 76 Laverda 1000 3C. Not sure how safe they are to drive, but these are definitely collectibles. Although Aprilia took over the brand, in the end, they stopped manufacturing for good in 2004.
10. Moto Guzzi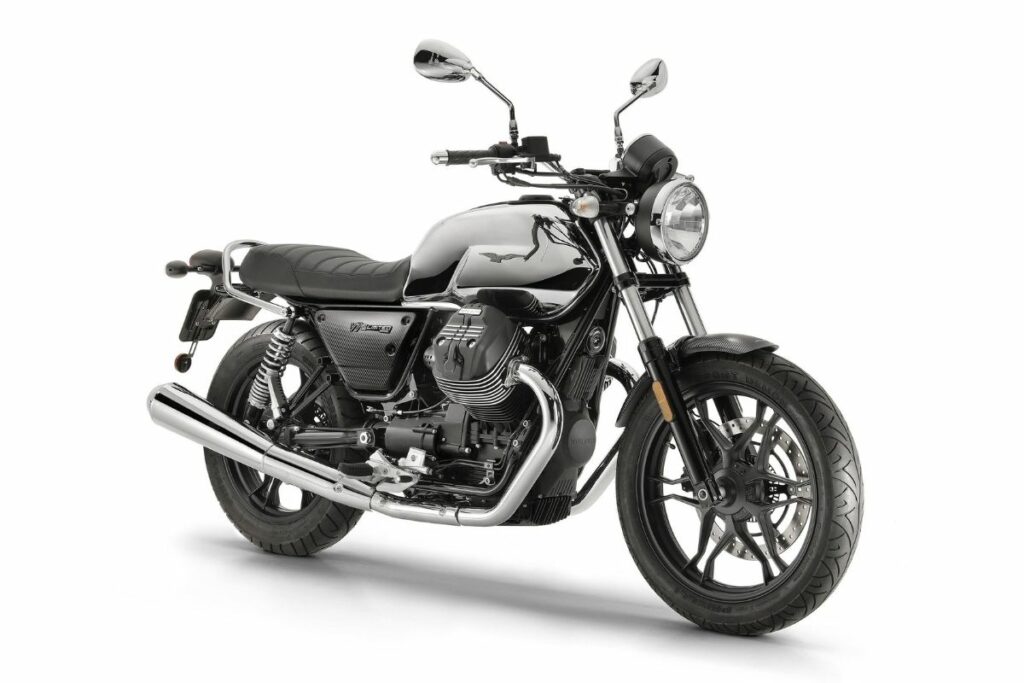 The last of the Italian motorcycle brands is Moto Guzzi. It was founded in 1921 by Carlo Guzzi, Giorgio, and Angelo Parodi. As you can imagine, Moto Guzzi has more experience than most of these vintage Italian motorcycle brands, although it didn't last until modern times. The first ever model made was the Normale which was a 500cc engine. As you can imagine, at that time it was a high success.
Other amazing models were the GT Tour released in 1928, the Condor from 1938, the Dondolino from 1940, and the Sport 15 from 1931. Another one of great success that Moto Guzzi produced was the Falcone model. After several models, Moto Guzzi encountered financial issues and they were no longer able to develop further motorbikes. Aprilia did take over and launched two more bikes in 2004 and 2005.
Conclusion – Italian Motorcycle Brands List – Vintage Italian Motorcycle Brands
Now that we have reached the end of our Italian brands motorcycles, you can make a conclusion as to which one is your favorite. Italians have proven time and time again how amazing they are in everything. Whether that's cars, food, fashion, or even motorbikes, they have manufactured pieces that are still standing today. My personal favorite will always be the Vespa, it's just a cute little scooter. But for anyone who loves the idea of racing, Aprilia is a beast!
Hungarian article: Olasz motor márkák
Pin it: Italian Brands Motorcycles – Best Italian Motorcycle Brands