Paul Ferrari – Italian Models
They say there are two types of people in the world. Those who do it, and those who are watching. While many of you might not see it, the line is very thin between the world you see on your screens and the absolutely normal world you experience every day. Our Portrait articles were initiated because we want to show another side of those people who can inspire us, with stories we can relate to. Within the Portraits, we interview outstanding Italian individuals in different industries and on different career paths. Individuals who we believe deserve to be heard about, and talked about more. Within the best Italian models, we've got in touch with a selected few, who we chose for this article series. Paul Ferrari is one of them! A talented, young individual who is considered one of the most popular male Italian models. Let's find out more about Paul, and his fascinating career as a model in Italy!
Who is Paul Ferrari?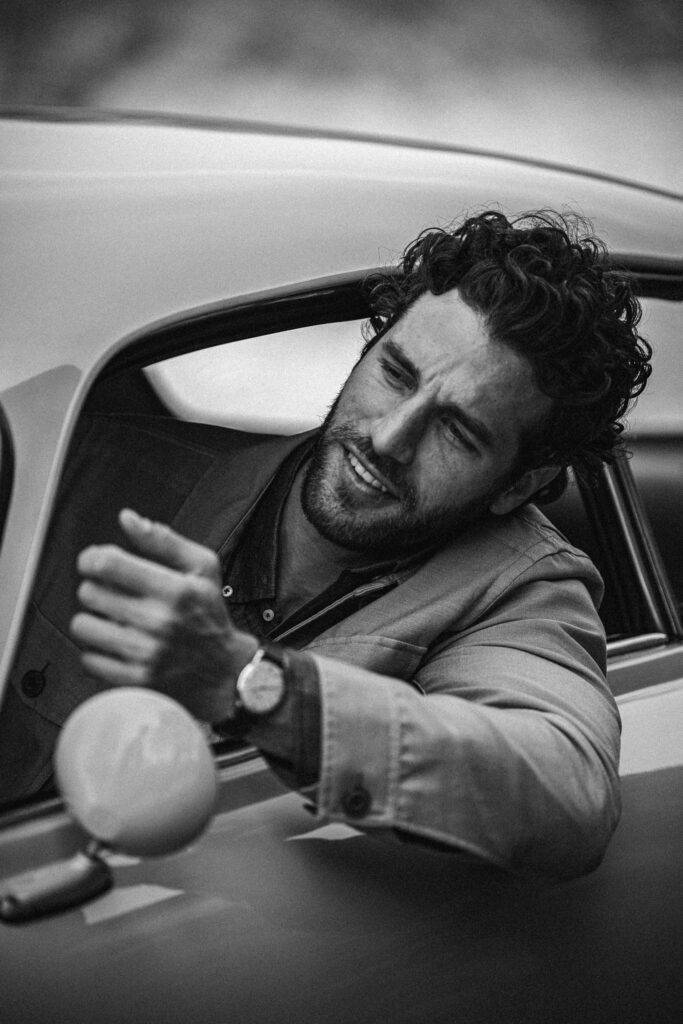 Who is Paul Ferrari? He was born in 1989 in Bergamo, and as of today, he lives there. He went to an arts high school in his hometown, then he studied architecture at Politecnico di Milano University. While he was at university, he was always traveling there and back from Bergamo, while he also worked with his father a few days a week during these years. Paul said he always looked up to his father who was a role model for him, a reference figure.
He has a small construction business, doing interior renovations. Paul looks back to this period as a blessing, as he got to experience what hands-on physical work means. After graduating in February he had until September to decide if he'll roll in for a master's degree, and what he would specialize in. During this period he continued working with his father until he received an offer for a "trainee" job from an architect in his hometown.
This was the period when his model career started too. A key figure in Paul Ferrari's model career was a hairdresser from his town, Giacomo, who has a salon in the center of Bergamo. For a long time, every time they met, Giacomo was trying to convince Paul to get into modeling, as Milano is only about an hour away. Paul was never really interested in this industry, however, as he wasn't earning enough from the trainee job after university, he decided to try his luck.
Paul Ferrari: Model Career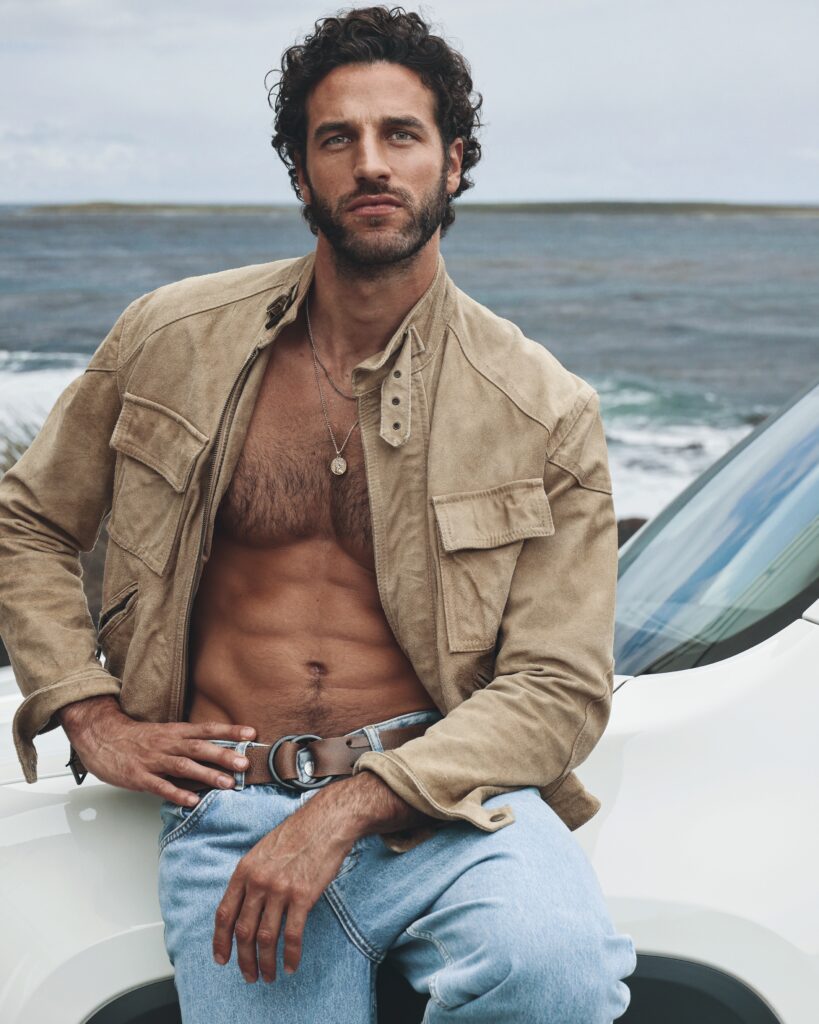 He asked Giacomo to suggest some agencies, and while he didn't really know anything about the world of high fashion, he started reaching out to model agencies in Milan. Among them, he called Elite Models too, and they invited him the next day to the event called Elite Model Look. Here, aspiring models could join, and the lucky ones were selected. He went the next day, and he got selected!
The next week he had a few other interviews with different agencies, and in the end, he signed his contract with his current agency. He was 25 at this time! Modeling was a completely new world, and he started off with little confidence. He also quickly arrived at the point where he had to choose between architecture and modeling. Of course, modeling isn't a career that you can kick off easily, as the competition is massive, and the standards are high, especially in the luxury sector.
During the first 3 months after signing that contract, he was working with his father again, while traveling every day there and back from Milan, doing castings, going back home, and restarting all that the next day. At one point Paul set a due date for his model career to work out. It was the last week before the due date when he finally signed a Versace Showroom job, which lasted 2-3 months.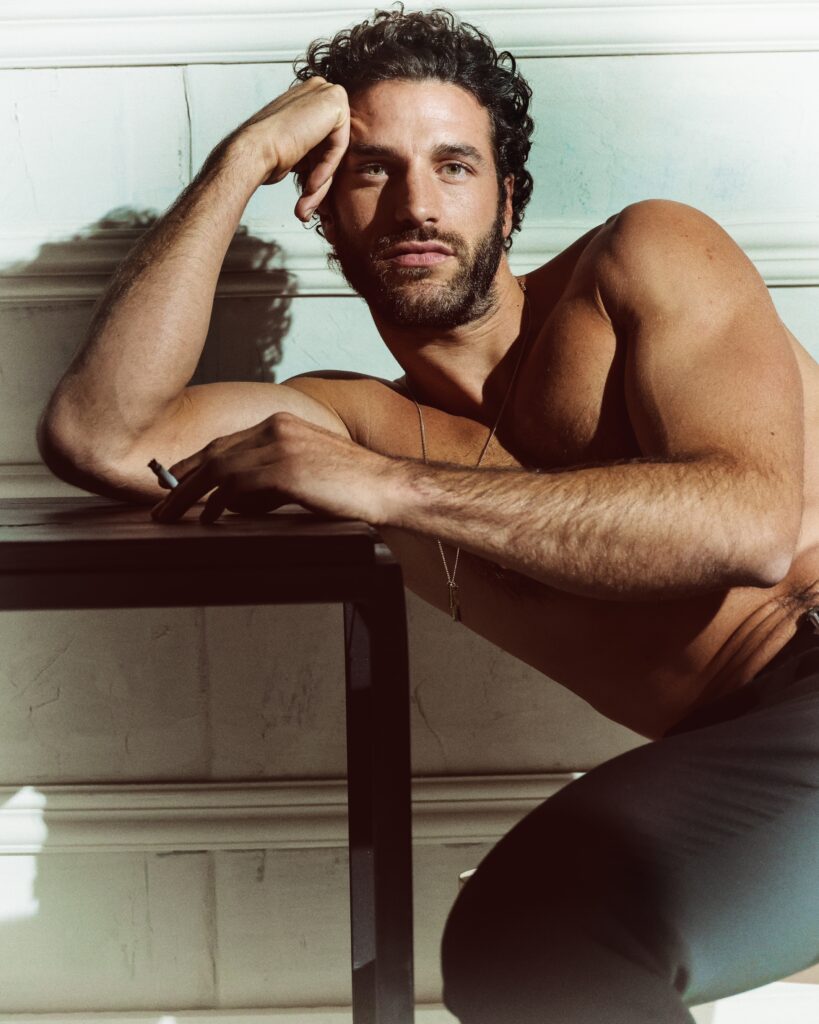 Shortly after the Versace job, he's been selected for an editorial photoshoot in Barcelona, which brought him his first big success, the Men Moments magazine cover. Paul Ferrari also mentioned a photographer who helped him evolve in his career, Maurizio Montani. He is a very famous and acknowledged photographer from the town of Brescia.
They worked together both on editorial shooting and on private ones for Paul to expand his portfolio. Thanks to those new photographs, his career started evolving. Paul describes the beginning of his model career as a possibility of living in two worlds at the same time, as he continued working with his father for a long time. The possibility of living in the two worlds makes you see the world of physical hard work, dirt, and force, and the shiny one that's all about perfect textures, elegance, and wealth.
When asking Paul about the brands he worked with, he pointed out Giorgio Armani. Working with the brand for some photo services, as well as on a perfume campaign for the famous Sì perfume. On top of that, he also did some fashion shows he described as an amazing experience and a great honor.
Paul Ferrari: Career Highlights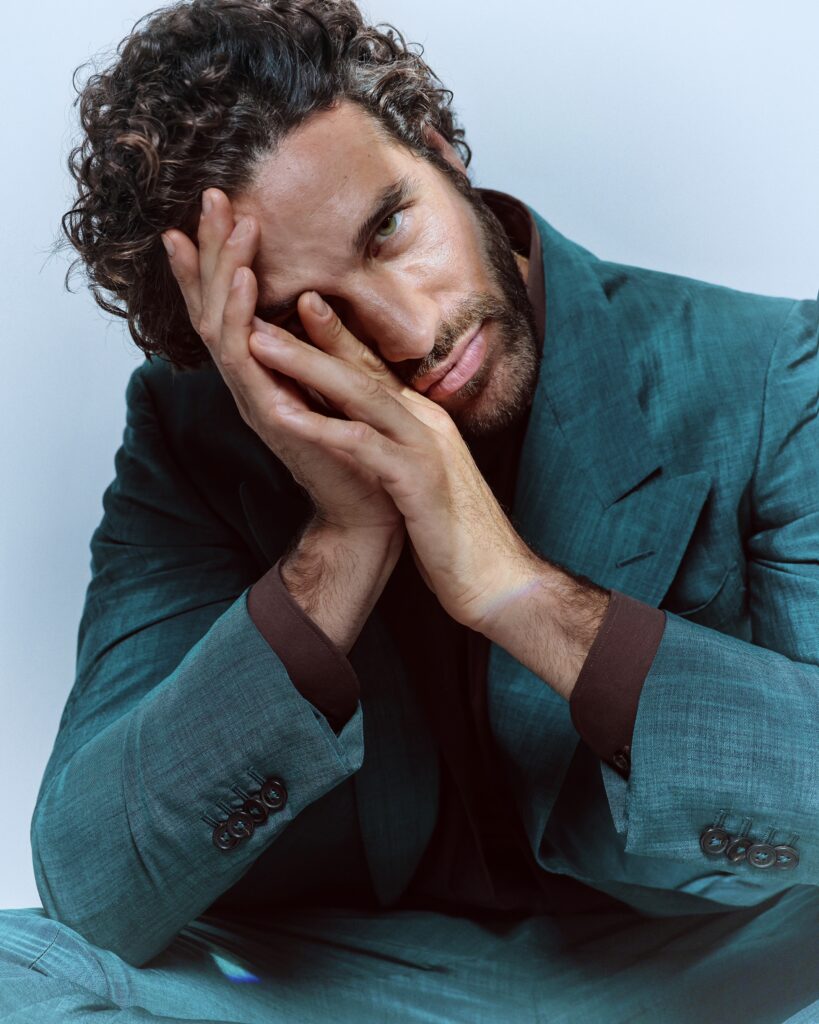 Giorgio Armani
Versace
Ermanno Scervino
Dolce & Gabbana
Falconeri
Plaza Magazine
L'Officiel Hommes Italia & Poland
Harper's Bazaar Russia
Men Moments
The Background: Hobbies & Ambitions
Beyond modeling, we asked a few questions about hobbies, ambitions, and future plans. We know that he can be found at different agencies around Europe, and he continues bettering himself, so he can evolve in his career too. This is also a key factor in the industry, as we mentioned because expectations are high. Now, beyond his career and studies, Paul found his passion in books, and interior design too.
As he said, architecture is different than interior design, because here you've got other materials and details to work with. He always had a great relationship with his late grandfather, who had some influence over Paul to develop this passion, and who taught him a few things about using and working with wood materials. As a hobby, where he can indulge and explore his creativity, he created every once in a while different interior design pieces.
Wrapping up: Paul Ferrari, an Italian model to watch out for
We can't see what the future brings for Paul, but seeing enthusiasm, self-awareness, and ambition, we are sure it's going to be great! You can also go ahead and follow Paul Ferrar on Instagram! We love meeting and speaking with people like Paul Ferrari, because each of us, no matter where we are, or what we do, we have a story. Each story is unique! And, unique stories must be told! Don't miss out on other related articles like the most popular Italian models, and our separate list of Italian male models too! More articles to the Portraits are coming soon!
Pin it!