10 Best Places to Eat in Bologna Italy
Bologna is considered to be the gastronomical capital of the country. So what better way to talk about it than to mention the best places to eat in Bologna? There are many restaurants that have been visited by inspectors and are now on the Michelin guide list. Thousands of guests have visited the 10 best restaurants in Bologna Italy that are on our list.
Besides the food, Bologna is also a beautiful place to visit for those who appreciate architecture. You can spend a day in Bologna and just see how many different things you can do! First of all, you should visit the historic center of Bologna! It's an amazing university city as it has one of the oldest functioning universities in Europe.
10 Best Places to Eat in Bologna Italy – Best Restaurants in Bologna Italy
If you're looking for places to eat in Bologna, you might want to find out also about the best places to stay in Bologna, as well as the best things to do! You should also check our article for the best day trips from Bologna, so you can get away in the area and explore some amazing places! Now, let's see the restaurants near Piazza Maggiore Bologna Italy, the main square in Bologna, and other areas too!
The best food to eat in Bologna is easy, you can have pretty much anything you want. Pasta, pizza, fish, or all sorts of meats. Just read our list of the 10 best restaurants in Bologna Italy and go for the local traditional food first! Tortellini in Brodo, the Bolognese ragu, and cured meats, like the fantastic Mortadella are all must-tries in the Italian food capital!
1. Trattoria di Via Serra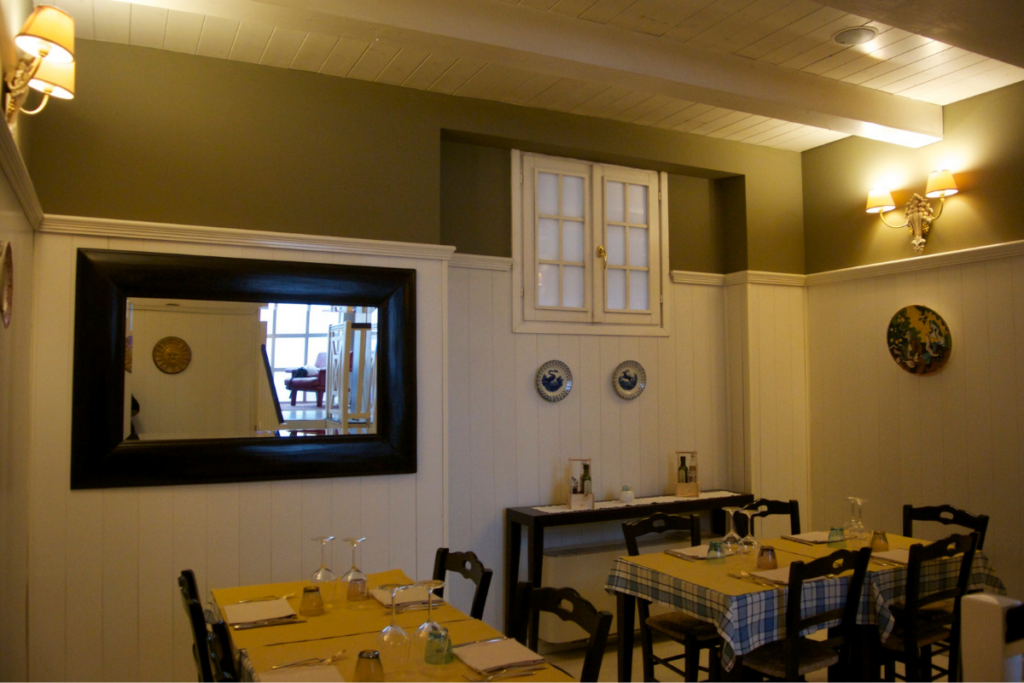 If you're looking for the best food to eat in Bologna, you must visit Trattoria di Via Serra. The owners have caused quite a stir in Bologna and many travelers are visiting them. It's also one of the Michelin restaurants Bologna, they are on the top of the list of the Michelin Guide Italian. The restaurant is situated in the Bolognina Neighborhood. It's just on the outside of the main city center.
They serve regional cuisine, using organic food. The raw materials used in their dishes are top quality and only get from small producers in the area, instead of giant suppliers. At the same time, the owners, Tomasso and Flavio like to visit wineries, farmers, breeders, cheesemakers, and so on to get the best products from them which are later served to the guests.
Trattoria di Via Serra is a popular restaurant and it only has 35 seats. These are divided into three rooms and have a very modest decor. The food served is delicious and you'll taste traditional dishes with a twist. You'll find tortellini, broth, spaghetti bolognese, and many other amazing dishes that you must try. If you're not sure where to dine, visit Trattoria di Via Serra!
Trattoria di Via Serra location: Via Luigi Serra, 9b, 40129 Bologna BO, Italy
2. Trattoria da Me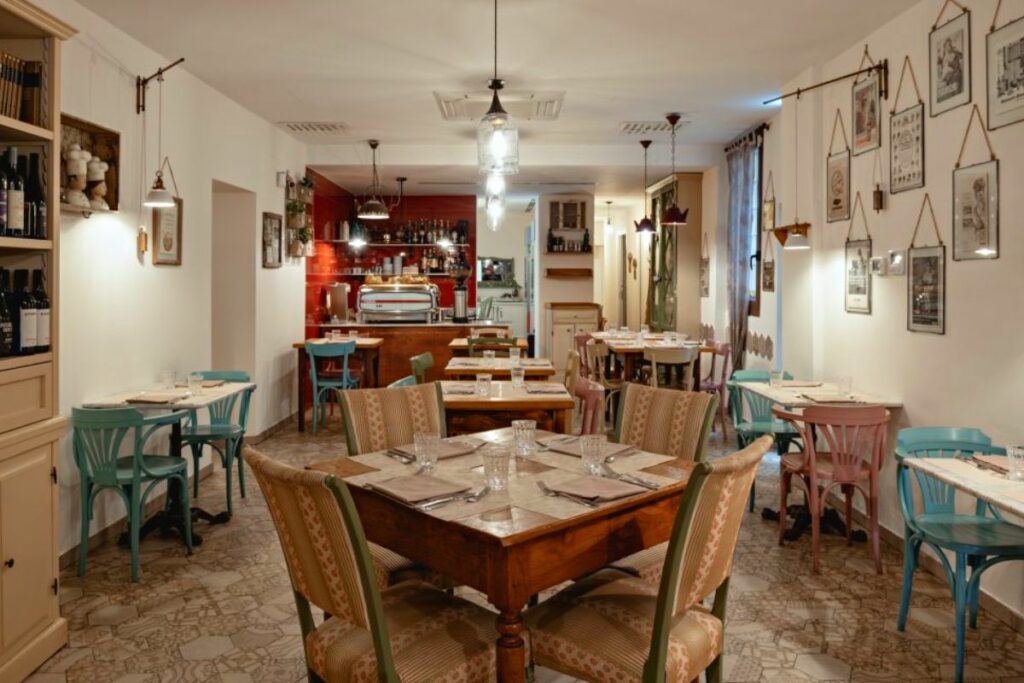 One of the best places to eat in Bologna Italy has to be Trattoria da Me. First of all, I love the warm vibe of this restaurant. It's so welcoming and cozy, you can tell that the owners are good people. It has been around for many years, before the war in 1937. Nina and Danio, brother and sister who moved to Bologna from the countryside. Together and with her husband they opened the tavern. But in the beginning, the restaurant only served some delicious tagliatelle and fried eggs.
Before it received this name, the restaurant was "Trattoria da Danio" named after the first founder. Today the staff is a young and professional team of people who are passionate about serving guests and making delicious meals for you. If you want to see how freshly made pasta is prepared, you can check out from the window of the restaurant. It is like art!
The menu is delightful. Choose from a selection of appetizers, first courses, seconds, and sides as well as desserts. "Like a true Bolognese" is fried veal sweetbreads, with chicken liver and Mortadella and spicy turnip sauce. Or try the Tagliolini, with Sqacherone cheese and tomato, onion, and rosemary sauce. You can really tell that this passion has been passed down for generations!
Trattoria da Me location: Via San Felice 52 / A, 40124 Bologna 
3. Emporio Armani Caffe e Ristorante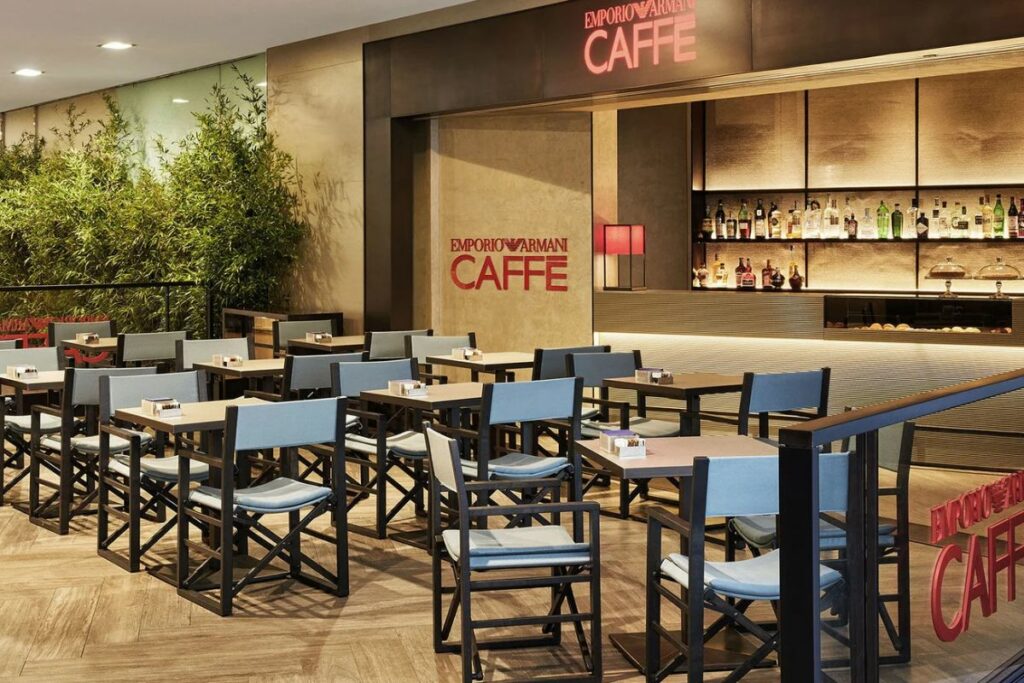 Armani is not only famous for its fashion pieces, but also for its hotels, restaurants, and cafes. In case you love the feeling of clothes, then you must step into the beautiful Armani hotel in Milan and now in the Armani restaurant. It is a luxurious experience and one of the Bologna places to eat. The inside is very similar to what the hotel looks like.
The cafe has all of the delicious coffees you could think of. Besides the regular ones, Armani also serves coffee specialties and hot chocolates. Then if we look at the menu of the restaurant, one can taste 'scallops, chickpeas and friarielli', 'homemade Tortelli Genovese, fondue and black truffle', or 'Saffron risotto with 24-month-old Parmigiano Reggiano'. These all sound so tasty!
Emporio Armani Ristorante Location: Via Giovanni Massei, 1v, 40124 Bologna
4. Oltre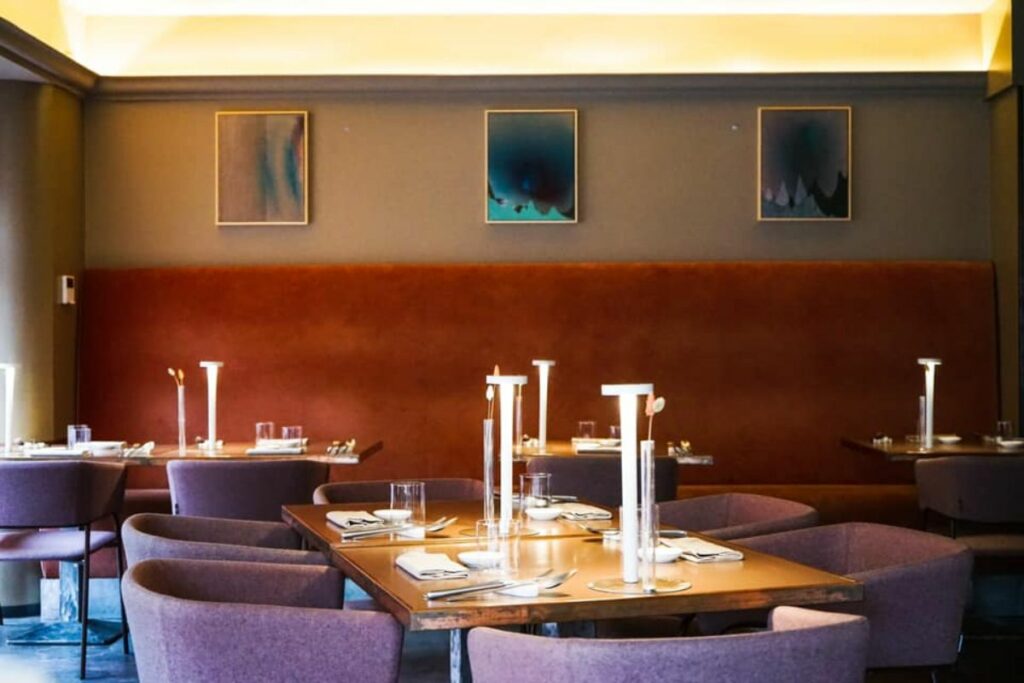 Oltre is one of the Michelin restaurants Bologna that appeared on the Michelin guide and has been reviewed by an inspector. The concept of this restaurant is actually pretty interesting. They mix traditional with a contemporary design which is visible in the restaurant's decor. But what is even more amazing is that the tables are tailored for the guest.
It is like dining in an art museum where everything is transformed into art. Even the meals. Olter's idea is to transform classic recipes into an avant-garde context. Therefore the menu is simple, yet elegant which is why Oltre is one of the best restaurants in Bologna Italy. If you choose the 6 dishes chosen by the chef you won't be disappointed. This is a minimum for 2 people and drinks are excluded.
But if you want to choose something yourself from the menu, you can do so. There are plenty of starters, first courses, and second courses. Pasta Fresca is made up of the best pasta dishes at Oltre. For example, Tagliatelle with Bolognese sauce, or meat Tortellini with parmesan sauce. I'm sure you will feel happy and satisfied after your visit to Oltre.
Oltre location: Via Augusto Majani, 1/b, 40121 Bologna
5. La Porta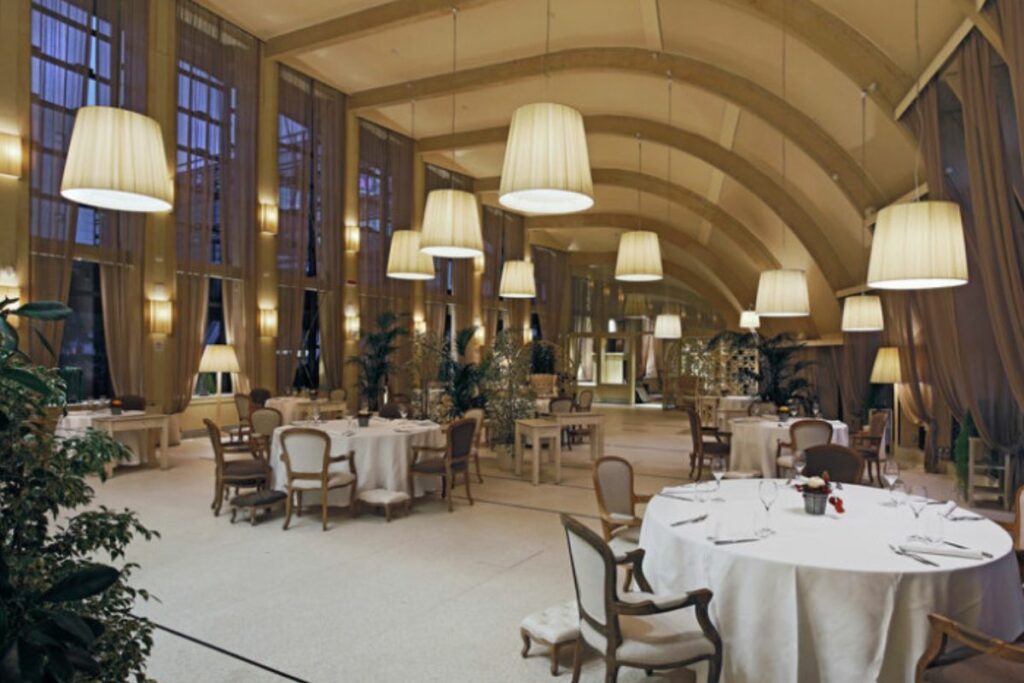 La Porta di Bologna is an elegant restaurant with a refined and exclusive environment. It's one of the Bologna restaurants that appeared in the Michelin guide and was recommended by experts. They pay attention to the raw materials and the way the chef prepares them. It's also a great option for anyone who is vegan or cannot consume gluten as they have both options on the menu.
La Porta menu is divided into tasting menus. For example, 'The Flavors of Tradition' consists of organic egg, Tortellino Al Mignolo, and veal cutlet and you can choose the dessert. But there's also an option for 'the Flavors of the Mediterranean' which includes Mackerel in cooking oil, Risotto delta del Po, Passatelli, the fish of the day, and once again a dessert of your choice.
If by any chance you do not wish to try out the tasting menu, then there's always a chance to choose something A la carte. Next to the delicious meals, don't forget to check with the waiter which wines go best with the dish you have chosen. At La Porta guests can also rent the restaurants for events, such as weddings or private events. It's one of the many reasons why La Porta is among the best places to eat in Bologna.
La Porta location: Piazza Vieira de Mello, 4 (the raised square on via Stalingrado) 
Bologna 
6. Al Cambio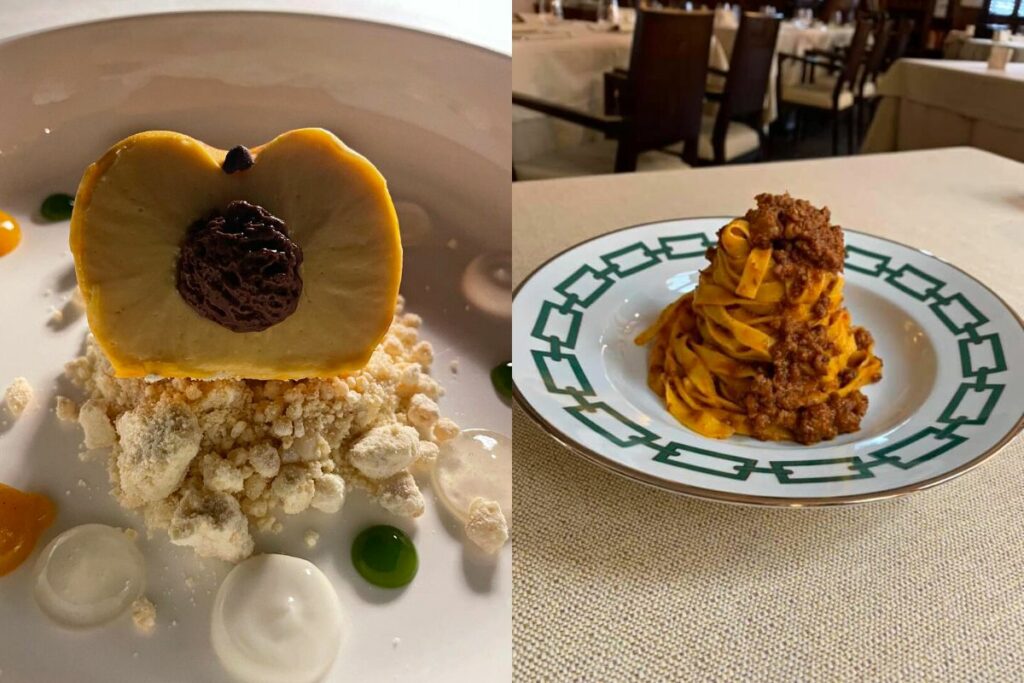 The next on our list of top rated restaurants in Bologna Italy is the Al Cambio which also appeared in the Michelin guide. This place isn't in the city center, however, if you are staying already outside of Bologna, then it might be the perfect one for you. The restaurant is a modest place, with very simple decorations but still warm and welcoming.
Although the serving of the meals is similar to a fine dining restaurant, the cuisine is traditional and the dishes are simply delicious. According to the Michelin guide, 'it's unfussy yet delicious and full of strong flavors'. If you are wondering which is the best food to eat in Bologna, Al Cambio is a great option. Choose from the various types of pasta dishes, like the famous Bolognese one. Furthermore, Al Cambio also serves fish dishes. There are plenty of hotels in Bologna in this area too!
Al Cambio Location: Via Stalingrado, 150, 40128 Bologna
7. Ristorante Sotto l'Arco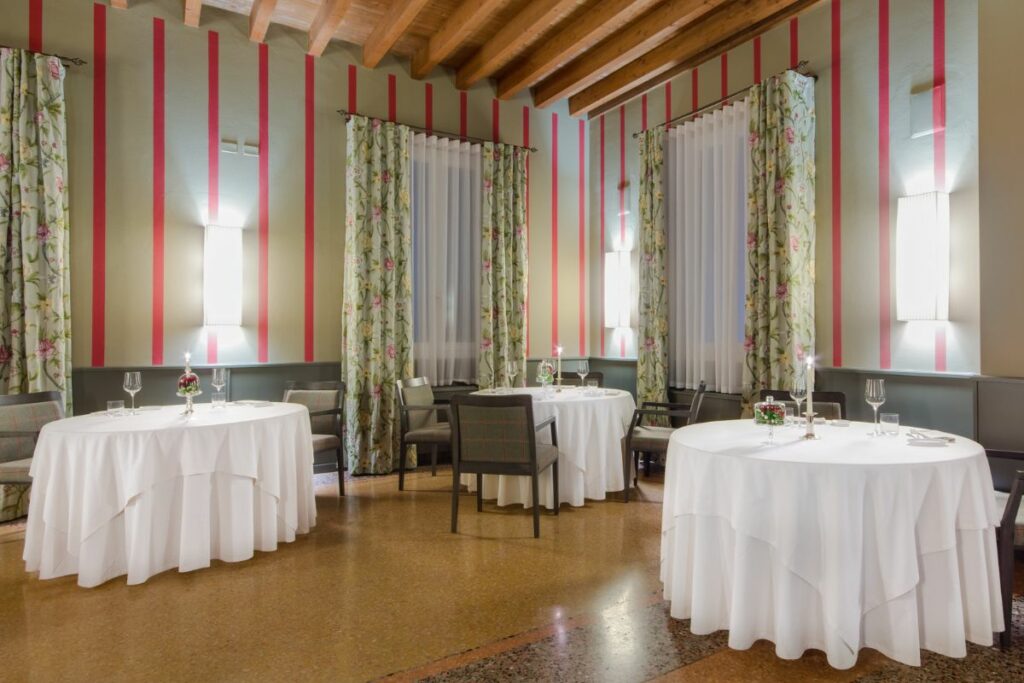 Ristorante Sott l'Arco is a great place for events and banquets. Thanks to the Alessandro Panichi, its chef, the cuisine at Sotto l'Arco is refined, contemporary, and traditional from the Emilia Romagna region. Furthermore, the manager makes sure that your time at the restaurant is special and that you leave satisfied. Another important member of any restaurant is the sommelier. Good wine is a must next to a delicious meal as it will help bring out the taste of the dish more.
So why should you choose Sotto l'Arco among the Bologna places to eat? Panichi uses the best raw materials and combines different cooking techniques to bring out the flavors of the dishes. The a la care menu is usually changing with the seasons, as most restaurants do. But it's not just the a la carte menu you can choose from, there's also a 7-course one based on the chef's choice.
The tasting menu can also be made up of 4 or 5 dishes depending on the people. It does not include the drinks, so you and your friends can ask the sommelier to help choose the drinks based on the type of menu you choose. From the a la carte menu the pasta dishes are a must try. Tortellini, spaghetti, or even pansotti. Furthermore, guests can also choose from meat dishes or fish dishes.
Ristorante Sotto l'Arco location: Via Aretusi, 5, 40132 Bologna
8. Ristorante Corbezzoli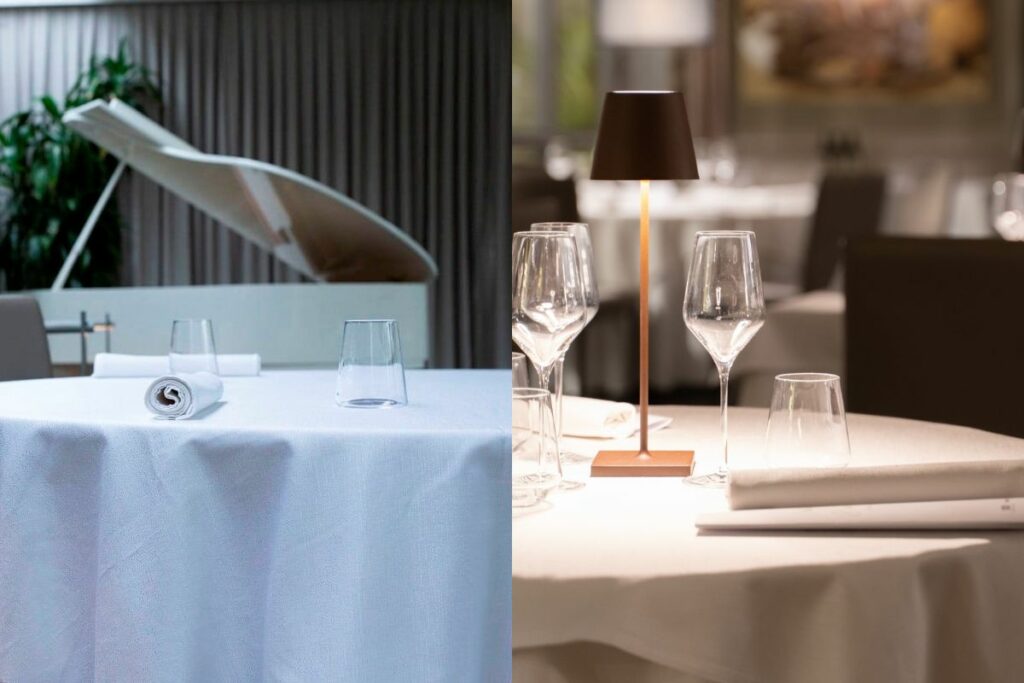 Are you looking for a fine dining experience? Check out Ristorante Corbezzoli, one of the best places to eat in Bologna. The chef at Corbezzoli is Giuseppe Tarantino who interprets Italian and Mediterranean cuisine in a Gourmet version. It's not just the raw materials that are quality, but also the way he serves these dishes. I always say fine dining is art. The mix of flavors, colors, and ingredients is true art.
The best thing about Corbezzoli is that you can choose both from a menu with meat and vegetarian options. There's a gourmet menu, a tastings menu as well as an Arbezzolino menu. From the gourmet menu chef Giuseppe introduces the most delicious meals. Choose from starters featuring chicken, scampo, or crab. From the first course, shrimp and squeak is a popular choice. Not to mention the desserts, which are special and unique!
Corbezzoli location: o Relais Bellaria Hotel & Congressi, via Altura, 11bis c, 40139 Bologna
9. Ristorante Ciacco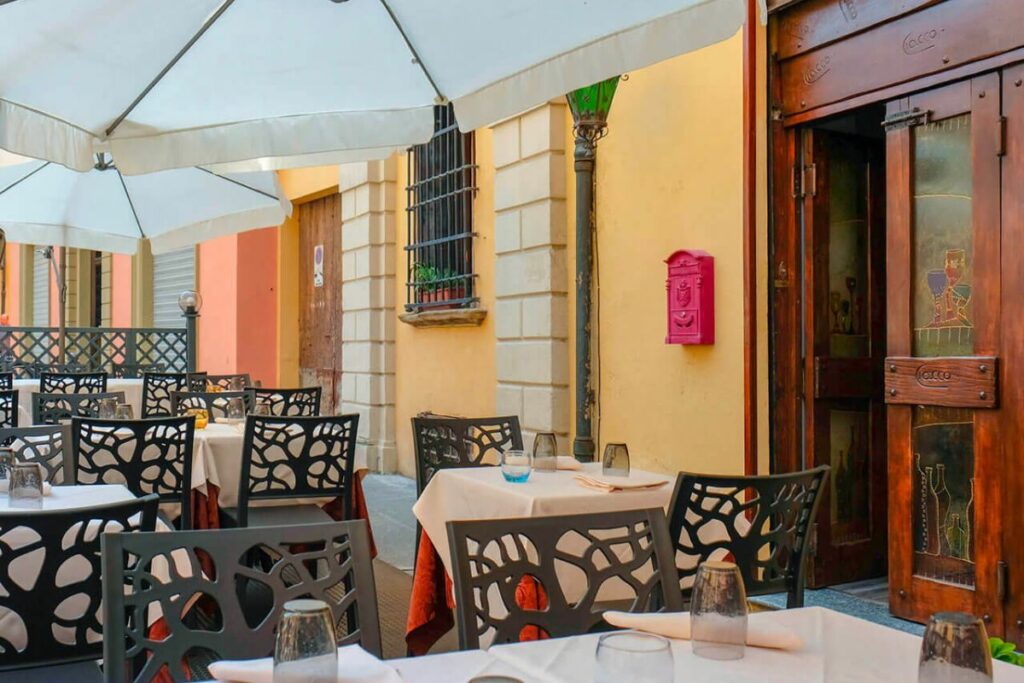 Ristorante Ciacco is located in the university district, therefore it is very central and many different trattorias are nearby. Their signature is fish and Bolognese dishes. They have been cooking meals for over 50 years now, the cellars were used to store wine and sold in the city. And in the rooms where you'll visit the restaurant was once a 17th-century mansion. So as you can see, Ciacco is one of the Bologna restaurants with lots of history.
But in 2004 is when Savior and Stephen wanted to create a restaurant that was popular for its fish dishes. They are making traditional yet creative dishes and respect the seasonality of the raw materials used. What type of fish can you find at Ciacco? Choose from Sicilian shrimp, red shrimp of Mazara, Scampo, otherwise known as Norway lobster, Cappasanta, and even oysters.
The starters also have some delicious fish like soft shrimp pesto with dried tomatoes and raisins. Or the Tortellini in meat broth is a delight. The wine list is very extensive, filled with all sorts of reds, whites, and champagnes. The sommelier is Stegano Bussaglia who will help you with selecting the best wine to accompany these dishes.
Ristorante Ciacco location: Via S. Simone, 1/c, 40126 Bologna
10. Sfoglia Rina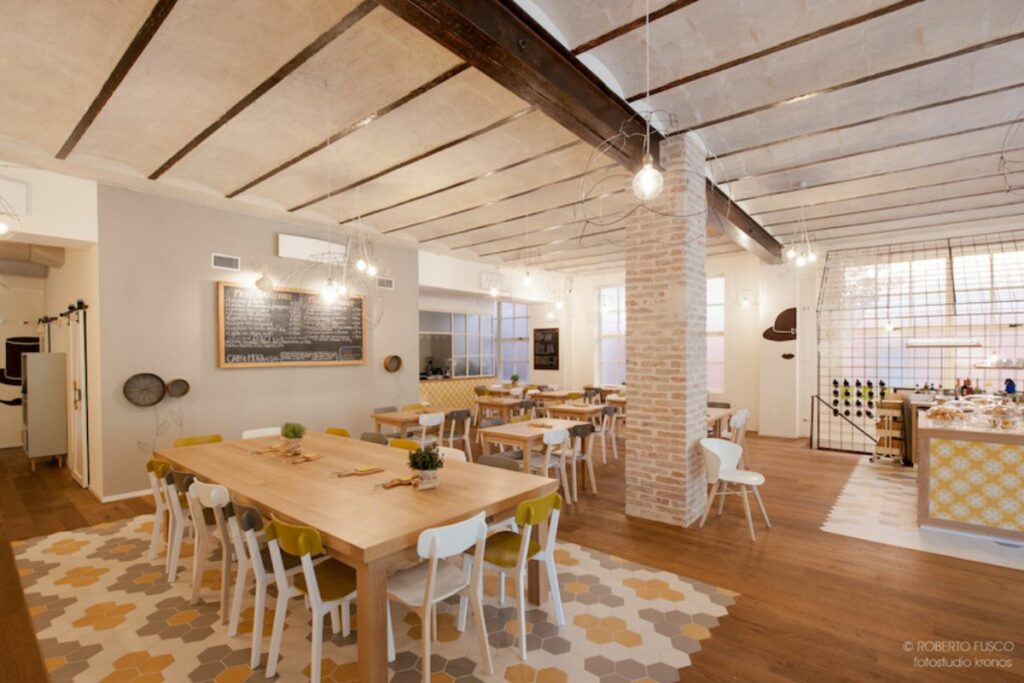 Sfoglia Rina is one of the cutest and best places to eat in Bologna. It was founded in 2011 and they both serve dishes as well as make pasta and sell it. It has a welcoming atmosphere with bright colors and simple decor. The idea behind the restaurant is to make it look more like a kitchen than a restaurant. Did you know that it's one of the popular restaurants near Piazza Maggiore?
You can find two types of menus, one that is made up of classical and typical Bolognese cuisine and the second is made up of seasonal products. The first one has dishes like tortellini, tagliatelle, or lasagna. Whereas the seasonal menu is made up of fresh pasta, gnocchi, risotto, vegan dishes, and vegetarian ones as well as stuffed meat. Check out Sfoglia Rina in the heart of Bologna!
Sfoglia Rina location: Via Castiglione, 5/b, 40124 Bologna
Conclusion – Best Places to Eat in Bologna – Restaurants near Piazza Maggiore
That concludes our list of restaurants in Bologna Italy. We have included everything from fine dining to places serving the most delicious meals. The best food to eat in Bologna is pretty much everywhere in the city. Whether it's the city center or outside the city, you're in for a treat. Don't forget to check out the best pizza restaurants in Bologna too!
Pin it: 10 Best Restaurants in Bologna Italy