10 Best Universities in Italy
With innovative and time-honored universities, the top universities in Italy have become a famed study-abroad destination. The best universities in Italy provide innovative research opportunities and high-quality academic programs. A total of 42 countries recognize the Italian education system, and the nation encourages international students through different programs. Below, we have listed the leading universities in Italy for international students, including the University of Bologna Italy.
10 Best universities in Italy
While Bel Paese is a popular tourist destination, universities in Italy that teach in English attract thousands of international students. We have researched the best universities in Italy with an impressive international environment. The country has a high-quality education system, and it's home to the world's oldest university, the University of Bologna Italy.
On this list, you'll find the best American universities in Italy, where Americans can go and study to gain insight into their field via a different cultural lens. For hundreds of years, Italy has been a hub for science, art, and higher education. With that in mind, check out the top global universities in Italy.
1. University of Bologna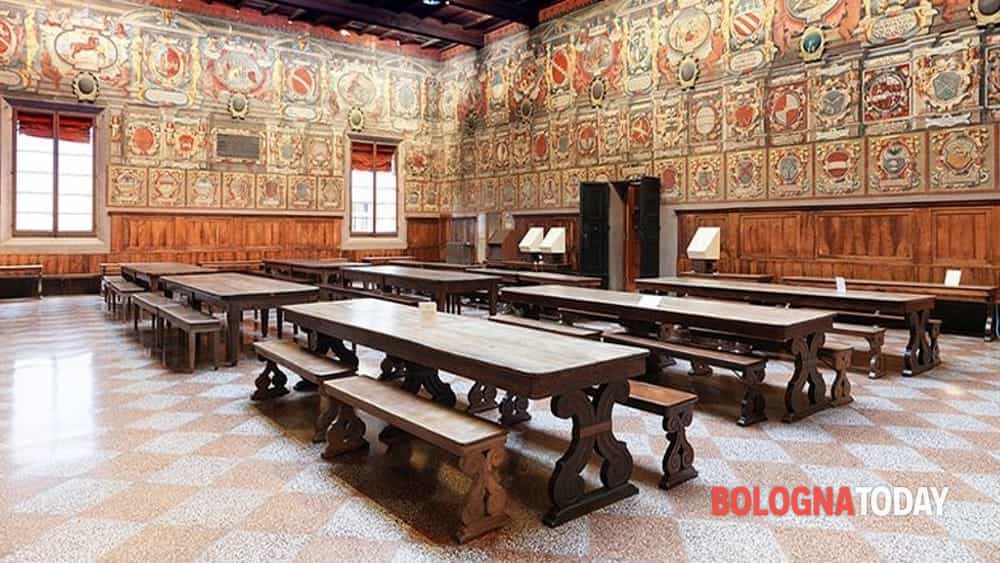 Founded in 1088 by an organized guild of students, the University of Bologna is one of the best universities in Italy. This public institution traces its roots back to the year 1088. Since its foundation, Bologna University Italy has attracted numerous students from all over the world and established itself as one of the major international centers of learning.
The University of Bologna is one of the most affordable universities in Italy for international students, and it has five campuses located in Rimini, Ravenna, Forlì, Cesena, and Bologna. Student housing is available, and the main campus of this university is in Bologna. The university has 11 schools, including science, psychology and education, political sciences, law, medicine, and pharmacy.
The University of Bologna is one of the top universities in Italy because it offers about 200-degree programs, and it often ranks in the first positions in European, national, and international rankings as a whole and individual subjects. The university's academic calendar is semester-based, but examination and start dates differ from school to school. While Italian is the language of instruction for many non-doctoral programs, they teach some programs at these levels in English.
These include various international degree programs, and some international programs lead to joint or dual degrees. Many programs require or accept English at the doctoral level. The university offers scholarships and study grants for all levels of programs, with some of these intended for international students. 
2. University of Milan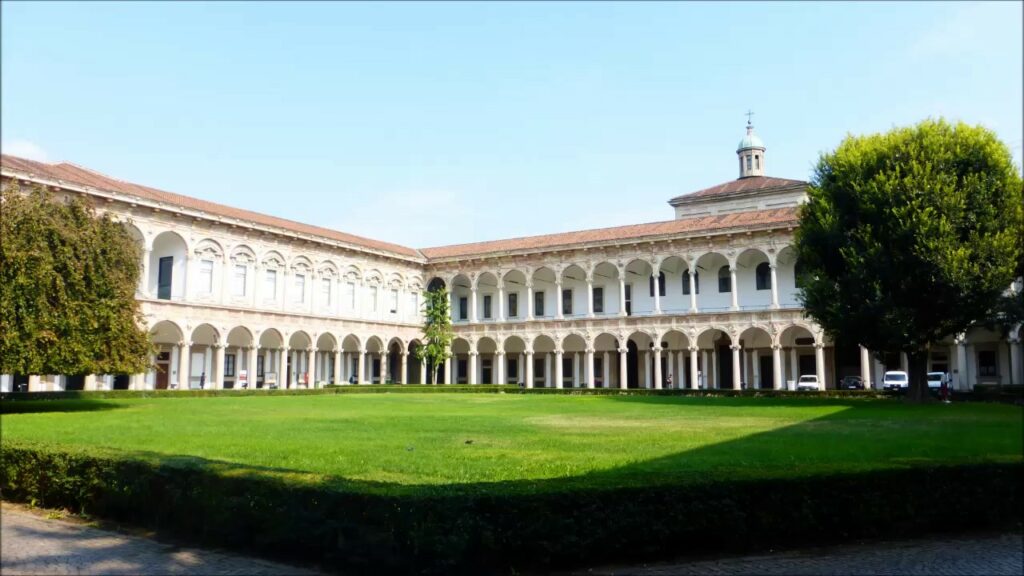 Also known as UniMi or Statale, the University of Milan is among the cheapest public research universities in Italy for international students. The university is located on a great 500,000 sq-campus, and it is home to over 64,000 students, with the population of international students being 6%. Founded in 1924, the main campus of this public research university is located in a historical complex known as Ca' Granda situated in the Milan city center.
Facilities are also in Città Studi, the university quarter, and several other locations in and outside Milan. The university has ten schools and offers 65+ Specialization Schools, 32 Doctoral Schools, and 140 graduate and undergraduate degree programs. Now, the artistic and cultural heritage of the university includes botanical gardens and the Brera Observatory building, which was commissioned in the 18th century by Maria Theresa (Holy Roman Empress). 
The University of Milan provides quality education and is best known in law, political science, philosophy, and sociology. It's also the only Italian institution included in the League of European Research Universities, which has 23 members. You'll find The University of Milan's collection of books housed in 47 libraries. Many notable alumni have frequented the university, including former prime Ministers Bettino Craxi and Silvio Berlusconi and one Fields medalist, Enrico Bombieri. Additionally, the university has been affiliated with notable faculty, including the Wolf Prize in Physics and the Nobel Prize in Chemistry.
3. University of Padua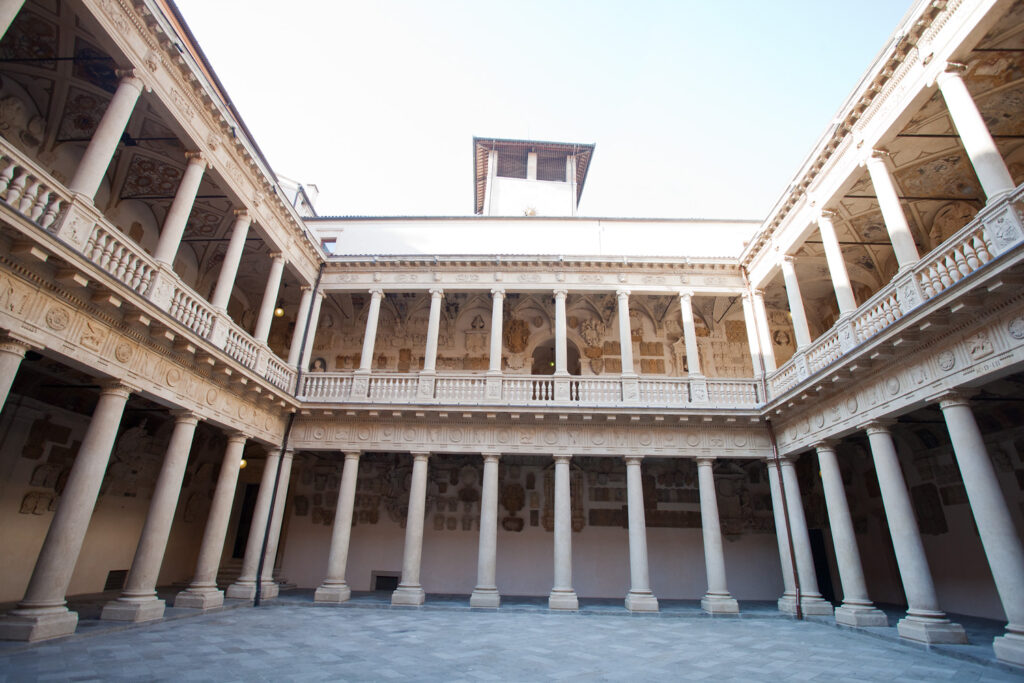 The University of Padua is one of the top universities in Italy that teach in English. ARWU ranks UNIPD in the Italian top four best Italian universities. The Times Higher Education World University Rankings listed the University of Padua in the fourth position in Italy in 2021. 
Initially established as a law and theology school in 1222 by scholars who wanted to pursue more academic freedom, the university now has 8 schools with 32 departments. The academic year of this university starts in October, and it runs into July. UNIPD uses both trimester-and-semester-based academic calendars, depending on the program or school.  
The degrees of this university are broad and multidisciplinary; they range from Neurosciences to Cultural Heritage to Information Engineering. The university offers standard degree programs as well as joint and double degree programs, which are run together with other international universities. Every year, 30 high-achieving students get admitted to the institution's Galilean School of Higher Education, where they will attend seminars and supplemental courses and seminars, in addition to the regular degree courses.
The University of Padua is one of the universities in Italy that's a member of the Coimbra Group (CG), an international association of 41 European research universities. UNIPD's campus in Padua, an Italian art city, is home to its medieval buildings, a university hospital, a museum, and a library. The university also operates the Astronomical Observatory at Asiago and Padua Botanical Garden.
4. Sapienza University of Rome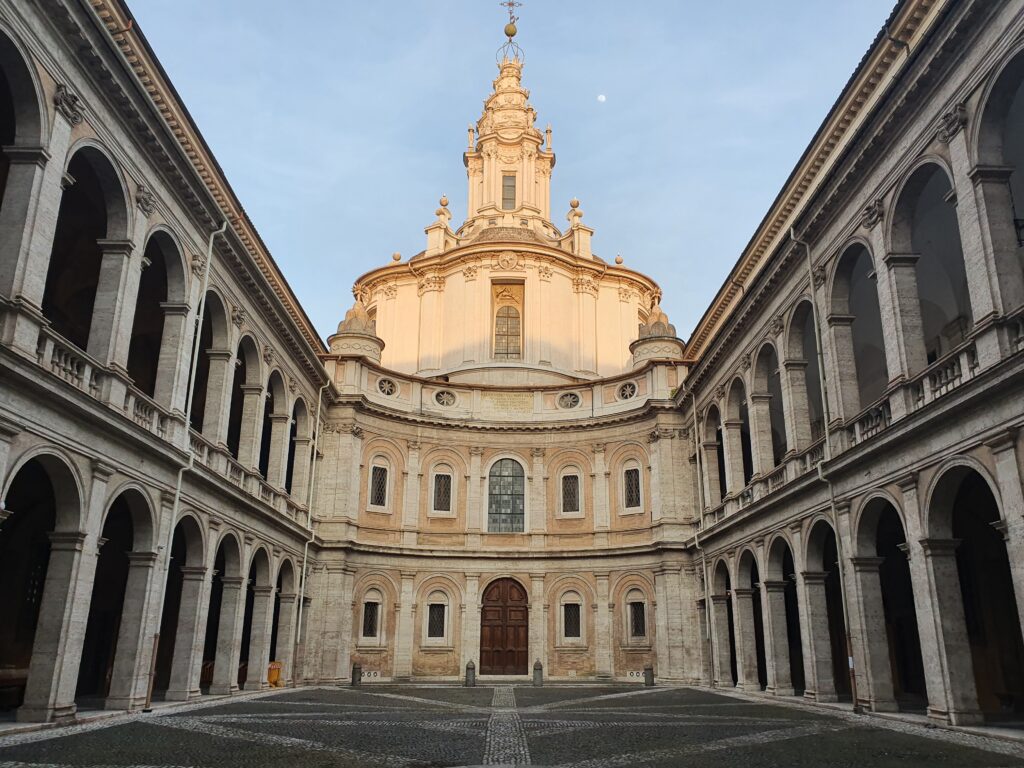 As one of the oldest and most prestigious American universities in Italy and the world, the Sapienza University of Rome has been home to Nobel Prize winners and notable historical figures since it was founded in 1303 by Pope Boniface VIII. The university commonly ranks first in Southern Europe and national rankings. 
Its present research and teaching have placed it among the top 3 percent in the world. It's one of the best universities in Rome Italy since it is first in the country when it comes to the Academic Reputation category, attracting more than 1500 international students annually. Sapienzia is also known for the School of Aerospace Engineering, 18 museums, and a historical library. From 2018 to 2022, it ranked first worldwide for classics and ancient history. International joint degree programs are available, and the Sapienza University of Rome is one of the best universities in Italy that teach in English.
Originally called the Studium Urbis, this Italian university was renamed Sapienza in 1660. Some of its leading subjects include Classics and Ancient History, and it has significant research contributions in engineering, biomedical sciences, humanities, and natural sciences. Situated near the Rome city center, Città Universitaria is its main campus. Additionally, the institution has facilities in the greater Lazio region and different parts of Rome. The Sapienza University of Rome has 11 academic divisions, including architecture, economics, and law. The university uses a semester-based academic calendar; courses start in September and February. 
5. University of Pisa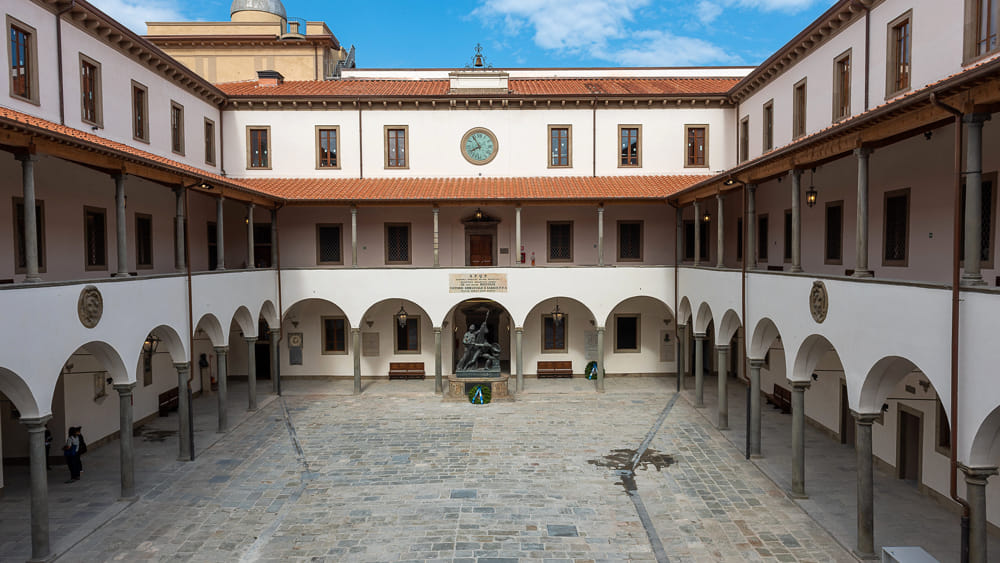 As one of the top universities in Italy, the University of Pisa ranks 6th in the national rating and boasts twenty departments with high-level research centers in various sectors. These include veterinary medicine, engineering, science, computer, and physics. The university is also one of the most prestigious and oldest universities in Italy, and it gets into the top 5 percent of the best world universities every year.
With over 33,000 concurrent students, the University of Pisa has around 6% of foreigners. The university is arranged as a collection of buildings, which are distributed around the Pisa area. UniPi provides international students a once-in-a-lifetime chance to study and explore the rich history and culture of Italy in a beautiful and thrilling setting. 
UniPi also has close relations with many cultural institutions of international and national importance. Although formally founded in 1343, records show that the university has been active since the eleventh century. 
Famous alumni of the University of Pisa include Nobel prize winners Carlo Rubbi and Enrico Fermi, and the founder of modern science, Galileo Galilei. UniPi is one of the most affordable universities in Italy for international students, and the cost of living in this city is also low. The university has divided its academic year into semesters. 
Many social and cultural events are open to the students. The university has 40 student organizations that arrange various events and activities, adding to the city's diverse entertainment options. Weekend visits to other parts of Europe and Italy are possible thanks to the strategic geographical location of the university, excellent rail connections, and international airport.
6. University of Florence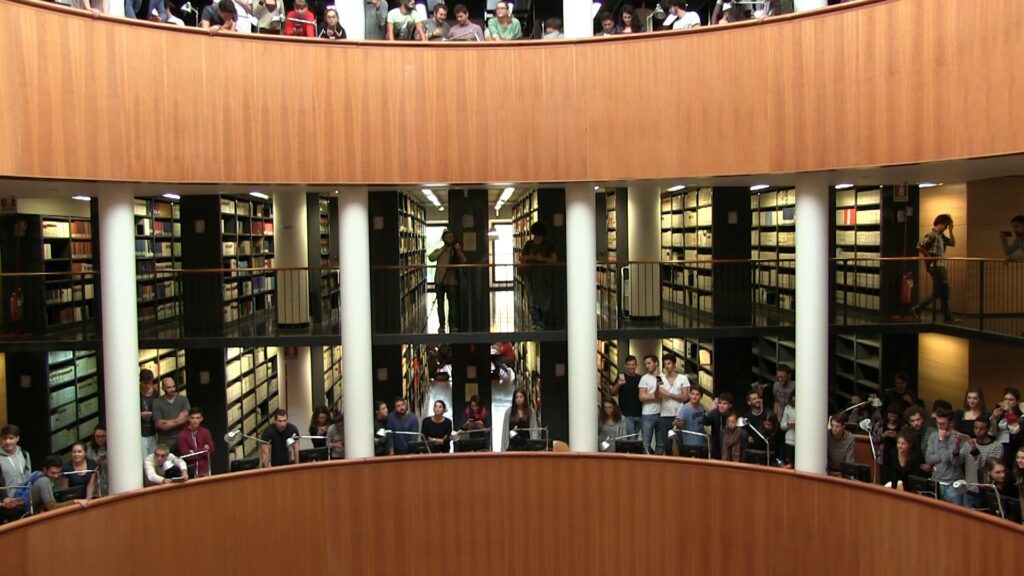 With more than 12 schools and over 50,000 enrolled in various degree programs, the University of Florence is one of the best universities in Italy that offers more than 130 degrees. The origins of this public research university can be traced to the Studium Generale, which was founded in 1321 by the Florentine Republic. 
In 1349, Pope Clement VI recognized the Stadium, and it was authorized to grant regular degrees. The modern university dates back to 1859 when several higher-studies institutions formed a group in the Istituto that the government of newly unified Italy later recognized as a full-fledged university. The Italian Parliament officially denominated Istituto as a university in 1923. 
Initially, Civil and Canon Law, Medicine, and Literature were some of the subjects that students could learn at taught at the Studium. Today, the university is home to around 61,000 students a year, who are spread over 12 faculties. Of these, about 5,000 students are foreigners. The University of Florence offers a range of studies across the twelve facilities, including the natural sciences, architecture, and Medicine and Pharmacology. It has cooperation agreements with about 270 universities from around 70 different countries.
7. University of Turin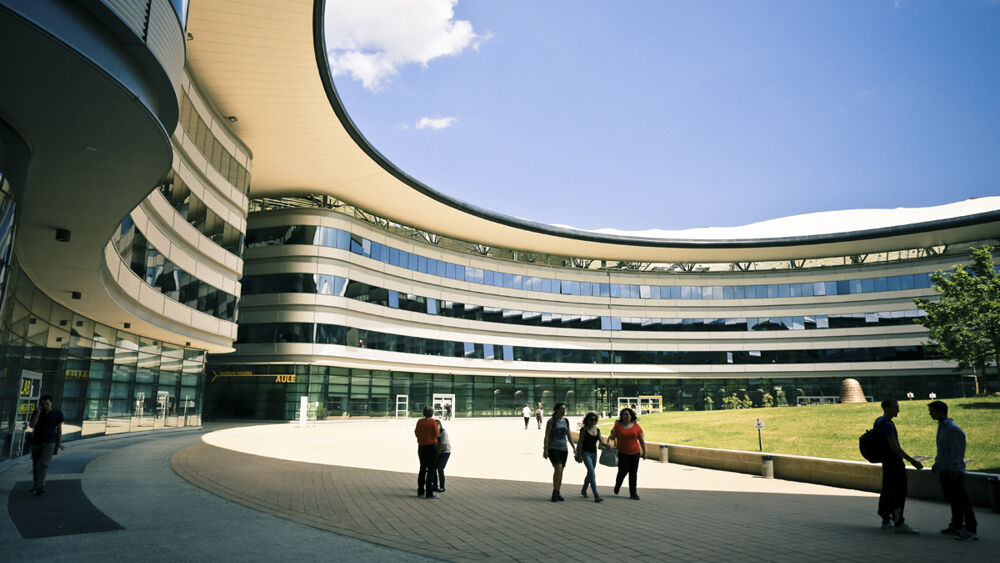 Founded in 1404, the UNITO is one of the largest universities in Italy for international students. The university hosts more than 74,000 students (post-graduate and undergraduate) and has 120 buildings in different locations in key places in Piedmont. For this reason, it's regarded as a city-within-a-cit, and it promotes culture while producing research, training, and innovation. 
The UNITO commonly ranks fifth as the best Italian university and third for the top research activities in Italy. It is also among the oldest universities in Europe. The University of Turin is open to international training and research. 
The university covers every field of knowledge, and its Nanotechnologies, Biosensoristics, and Medical Diagnostic research centers are among the best ones in the country. UNITO has a superb research tradition in subjects like Medicine, Economics, Law, economics, Philosophy, and History. But it's currently branching into modern sectors, including Communication sciences, Performing arts, IT, Social politics, and Food Science. 
The university is teaching a growing number of courses in English and has 22 libraries with more than 2 million books, which are spread over 32 locations. University accommodation, sports facilities, and eating places are well situated.
8. University of Trento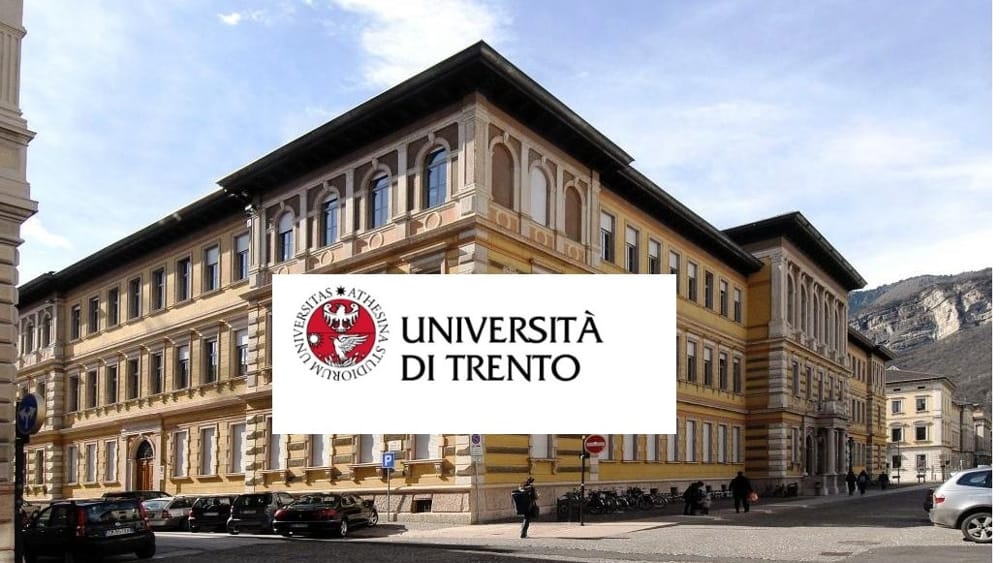 The University of Trento is one of the most affordable universities in Italy for international students. It started in 1962 as a social science institute, and the university pioneered Italy's first Faculty of Sociology. Over time, it expanded into law, economics, biology, industrial engineering, psychology, mathematics, and physics. 
UniTrento is one of the top universities in Italy that offers ten academic departments and some doctoral schools. The university values internationalization, and it has alliances with various educational institutions worldwide. 
The University of Trento proves its first-class teaching by achieving several international university rankings. UniTrento especially excelled in Microsoft Academic Ranking and Young Universities rankings. Trento University has a central library that's composed of different buildings in all faculties. Students can borrow or consult books to find information, use the internet, or study. 
With the Welcome Office, UniTrento supports International researchers and students in the administrative procedures related to their arrival and stay in the city of Trento; this includes an entry visa, residence permit, accommodation, and health insurance. They also give information about the modalities and documents required to enroll.
9. Polytechnic University of Milan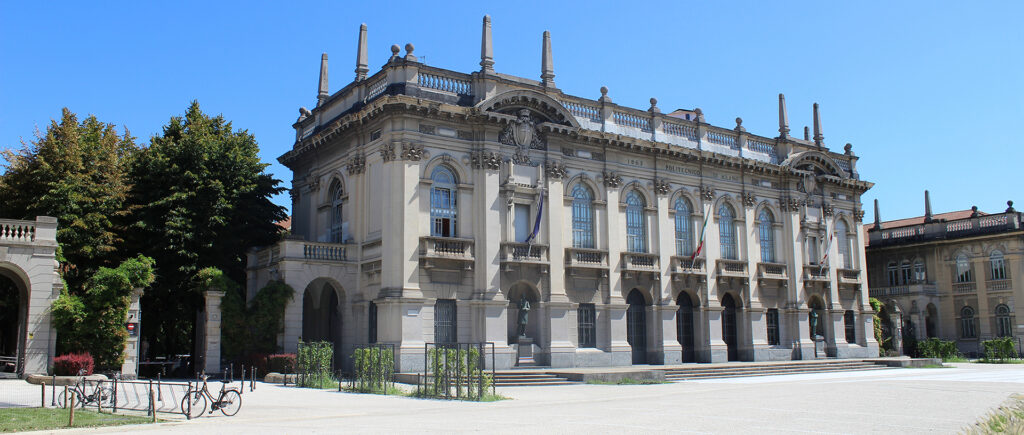 With about 42,000 students, the Polytechnic University of Milan is among the best American universities in Italy that offers Ph.D. programs in architecture, design, and engineering. It also offers several one-year master's courses, two-year graduate courses, and three-year undergraduate courses.  
The Polytechnic University of Milan offers more than 30 first-level (Bachelor) degree programs. The university is ranked 6th for Art & Design, 7th for Architecture, and 9th for Mechanical Aerospace Engineering and Civil & Structural Engineering. The academic year at this PoliMi is divided into two semesters: the first one begins from mid-September up to late January, while the second semester starts from March to late June. 
The Polytechnic University of Milan is one of the leading universities in Italy that teach in English and focuses on technological transfer and experimental research for a more productive world. The university collaborates with top European institutions, and it has extended to countries in Southeast Asia and North America. Additionally, it participates in scientific research worldwide, with around 2000 patents and 700 inventions.
The university has two campuses in Milan, where most research and teaching activities are situated. It also has satellite campuses in 5 other cities across the Emilia-Romagna and Lombardy regions. The headquarters and central offices are located in the Città Studi historical campus, which has been active since 1927.
10. University of Milan – Bicocca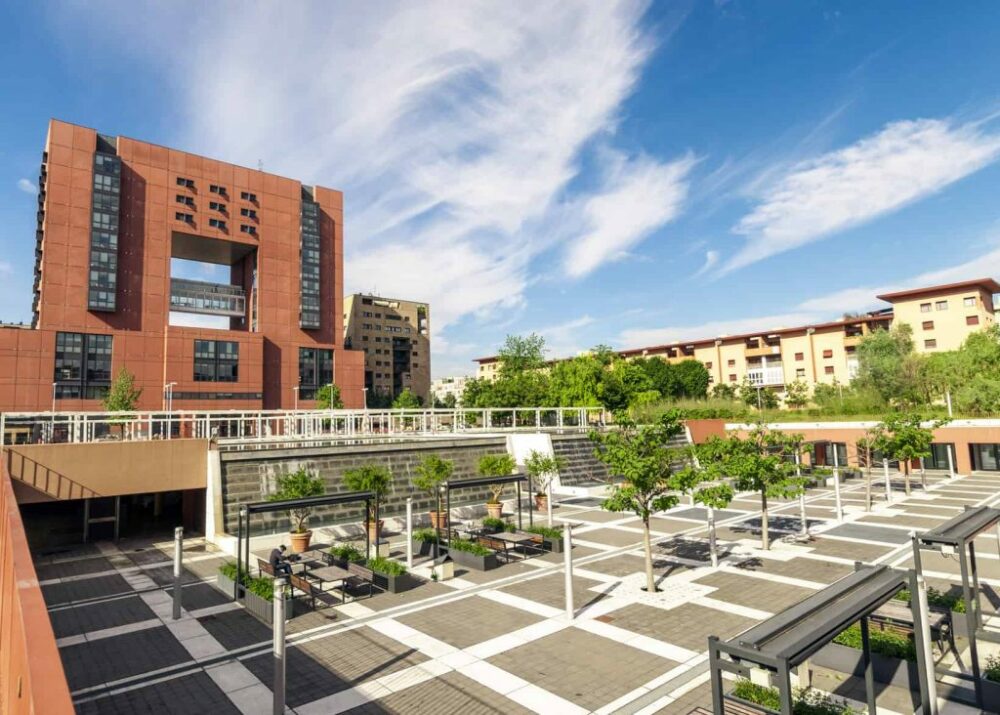 As one of the youngest and future-oriented universities in Italy, the University of Milan-Bicocca provides post-graduate, graduate, and undergraduate education. Founded on 10 June 1998, this university has its origins from the University of Mila splitting, which was becoming overcrowded in the 1990s. 
Bicocca was selected as the ideal location for the new university. The Pirelli industrial complex occupied the area until the 80s, and the new campus was established as part of a much bigger urban renewal project. The university is located on the northern outskirts of Milan. The subject areas of this university include Educational Sciences, Medicine & Surge, Economics, Sciences, Law, Psychology, and Sociology. 
Research at this university covers a wide range of topics with an interdisciplinary approach. The University of Milan-Bicocca turned the Pirelli industrial complex into ultra-modern learning facilities and research centers. Additionally, it's known for operating the Maldives-based MaRHE (Marine Research & High Education Center), which studies science tourism, marine biology, and environmental science.
The University of Milan-Bicocca is among the top universities in Italy because it has more than 33,000 students enrolled. It welcomes more than 2,200 international students from different countries every year. 
Wrapping up the 10 best universities in Italy
Now that you know the most affordable universities in Italy for international students, you have the opportunity to dive into the country's culture while studying. The best universities in Italy offer American students a chance to pursue an academic career in this country. Some of the oldest universities in Italy for international students, such as Bologna University Italy, offer many English-taught degrees. That means finding a suitable study program in a field of your choice will be a walk in the park.
Pin it: Universities in Italy